Caroline Flack is Quietly Being Replaced as the Host of 'Love Island' — Here's Why
The hit ITV2 show 'Love Island' has suffered a major blow recently, after it was announced that Caroline Flack will be stepping down as host. 'Love Island' is a dating reality competition series in which dozens of British singles mingle on a villa in Mallorca, with some pairing up as serious couples.
Flack has been the face of the program since its relaunch in 2015 and is touted as being an essential component of the show's spectacular success. Flack, 40, is a British TV presenter and personality, who has stood by Love Island and continued to ensure its popularity as a television series, even after the deaths of two individuals who had been contestants on the show.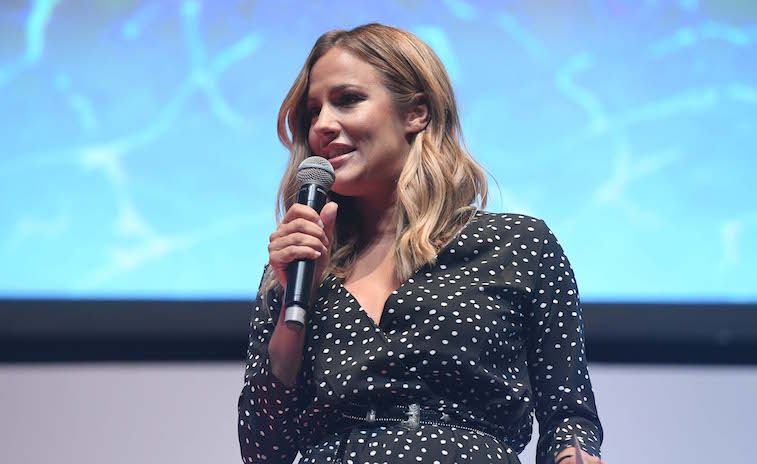 Why is Caroline Flack being replaced as the host of 'Love Island'?
Just a few days prior to quitting, Flack was charged with assault by beating following an incident at her Islington, North London home involving her 27-year-old boyfriend, Lewis Burton.
Flack released a statement upon stepping down, per the Guardian, stating that there "have been a significant number of media reports and allegations in regards to my personal life. While matters were not as have been reported, I am committed to cooperating with the appropriate authorities and I can't comment further on these matters until the legal process is over." 
"However, 'Love Island' has been my world for the last five years, it's the best show on telly," she continued. "In order to not detract attention from the upcoming series I feel the best thing I can do is to stand down for Series 6. I want to wish the incredible team working on the show a fantastic series in Cape Town."
According to sources, Flack's arrest came just days before she was due to fly to South Africa to begin filming the winter 'Love Island' premiere, which will air on January 12th, 2020. 
Who is going to be the new host of 'Love Island'?
For a few frenzied weeks, 'Love Island' fans discussed and debated the issue of who would replace the beloved host. They got their answer this month when it was announced that Laura Whitmore, Dublin-born TV presenter, would take over as the lead entertainer.
According to the Guardian, "Whitmore has previously presented the companion show for ITV's 'I'm A Celebrity' and hosts a weekly show on BBC Radio 5 Live. She has been in a relationship with Iain Stirling, who provides the show's signature voiceover, since 2017." 
In Flack's time on the show, 'Love Island' gained international attention for its outrageous success. Season premieres regularly attracted viewer numbers in the millions, making it the most popular reality show in the U.K., "easily surpassing staples like 'Big Brother'—and thus making Flack one of Britain's most famous hosts," according to Vanity Fair.
Flack served as the "cool, calm face of the series," appearing for elimination episodes and hosting post-show interviews with contestants.
When 'Love Island' faced criticism, Flack was a constant support and reinforcement of the show's appeal. In June 2018, prior show participant Sophie Gradon was found dead by suicide. Just three weeks later, Gradon's boyfriend killed himself as well.
Then, in 2019, another bomb dropped; prior contestant Mike Thalassitis, who appeared in the 2017 series, was found in a north London park after police were called to reports of a man found hanged. Fans of 'Love Island' were devastated, with many even calling for the show to press pause on a new season.
The show responded by committing to more intensive and prolonged support of cast members, during as well as after filming, with a focus on caring for contestants after they have become famous. Despite the extra scrutiny placed upon the show, Caroline Flack remained steadfast and upbeat in her role as host and entertainer.
Will Caroline Flack ever host 'Love Island' again?
Many are curious to see how newcomer Laura Whitmore will react to her newfound fame as host of 'Love Island.' And it seems likely that Flack's replacement is not meant to be a permanent move by the network. ITV2 and Flack have hinted that her departure is temporary.
According to Jezebel, ITV2's head of digital channels and acquisitions stated that "While Caroline is away, we know that 'Love Island' will be in very safe hands," and Flack "previously wrote to fans that she'd be stepping down for Season 6 specifically."
So while fans at home and abroad adjust to seeing a new host on their favorite television program, they can rest easy knowing that Flack may be back, and perhaps as soon as Season 7.