Carrie Ann Inaba Didn't Expect Hannah Brown To Win 'Dancing With The Stars'
Dancing With The Stars judge Carrie Ann Inaba and DWTS contestant Hannah Brown didn't have the easiest relationship during this past season.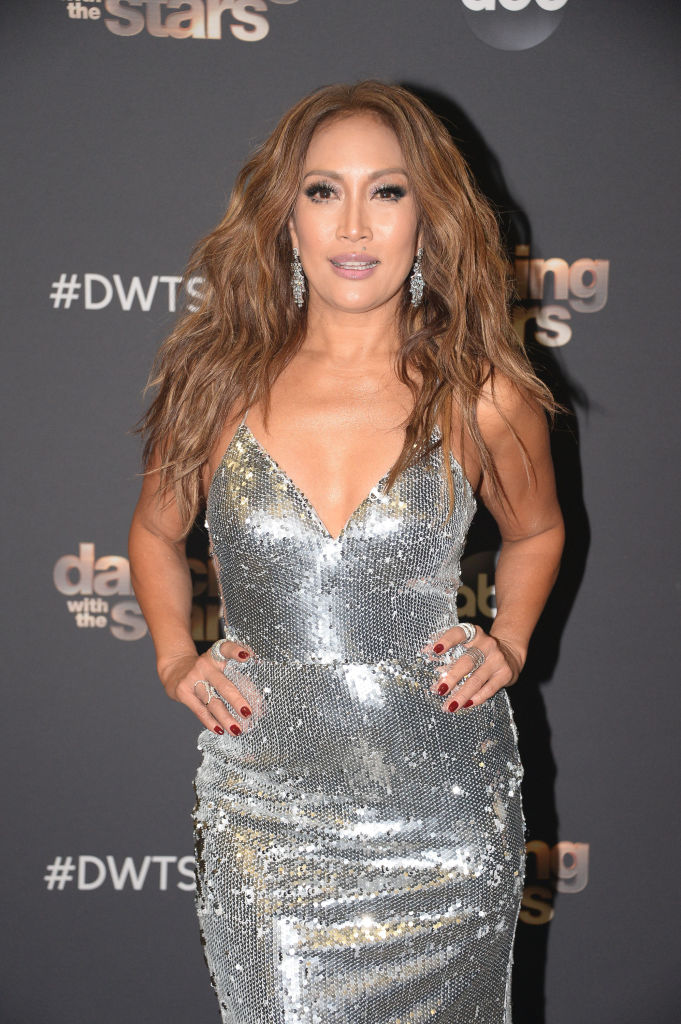 Hannah Brown's relationship with Carrie Ann Inaba on 'Dancing With The Stars'
Inaba critiqued Brown in a way the contestant felt was "personal."
"You are disconnected from the movements. I need you to give your heart. You look and then you look away. You're not really staying in it," Inaba told Brown of her jazz routine to "Bad Girls" by Donna Summer. "It's almost like there's a bit of shyness in you; you almost close off to the dance. I want you to stay open. We want to get to know you through the dance. We want to see layers that nobody has seen before and I know it's hard to do but, I swear, if you open up and let it go raw out here, we will be here for you."
A little later in the season, Inaba was assigned to Brown to help her with her redemption Rumba. Brown was nervous about working with the judge.
"Today we met the judge who is going to help us, and it's Carrie Ann Inaba. Carrie Ann has been pretty tough on me. She's really hard to please," wrote Brown in her week 10 DWTS diary for Bustle.
Brown wrote that she's someone who "needs words of affirmation," so Inaba's critiques haven't always sat well with her.
"I really feed well off of positive reinforcement, and that's been lacking in some of the past weeks," she wrote.
Carrie Ann Inaba doesn't know why she was shocked Hannah Brown won 'DWTS'
Hannah Brown and Alan Bersten won the Mirrorball in the end, but Inaba didn't see it coming.
"It's not what I expected," the judge told Us Weekly after the season 28 finale. "But this whole season has been filled with ups and downs and unexpected twists and turns. I think, always, the right person wins on Dancing With the Stars because it's a collaborative vote between the judges' scores and the audience. And what the audience says is very important and we honor it."
Inaba felt "a lot of people were shocked tonight in the ballroom," not just her.
"I've never felt that from the ballroom when a winner was announced like tonight," she said. "I think Hannah has had a really challenging journey, but I think in the end she rose, and I'm really proud of her."
Inaba doesn't know why she found it shocking that Brown won, she just did.
"To be honest, I don't know if I had a specific idea [of] who I thought was going to win," she told the publication. "I just knew that all four — and even all five, actually, even James [Van Der Beek] — could have been up here and it would've been great to see anybody win. It was just, for some reason, I don't know why that was shocking."
Read more: 'DWTS': James Van Der Beek Thanks Supporters 'For Your Outrage' After His Elimination, Thinks The Show Has Some 'Soul-Searching To Do'