Carrie Underwood and Mike Fisher Might Be Done Having Kids — Here's Why
Carrie Underwood is an American singer who rose to fame thanks to her time on American Idol in 2005. Mike Fisher is a former ice hockey player who hung up his stick to bask in the family life. The two celebs are an inspiration to others around the globe.
Underwood's extreme honesty and wholesome Instagram feed helped her form an exceptional connection with her fans. They get to peek into her career, fitness regimen, relationship, and even her daily struggles as a mother.
Now the songstress is beginning to open up even more about her family plans, and it looks like she's just about ready to put a cap on her family unit.
Carrie Underwood and Mike Fisher have 2 children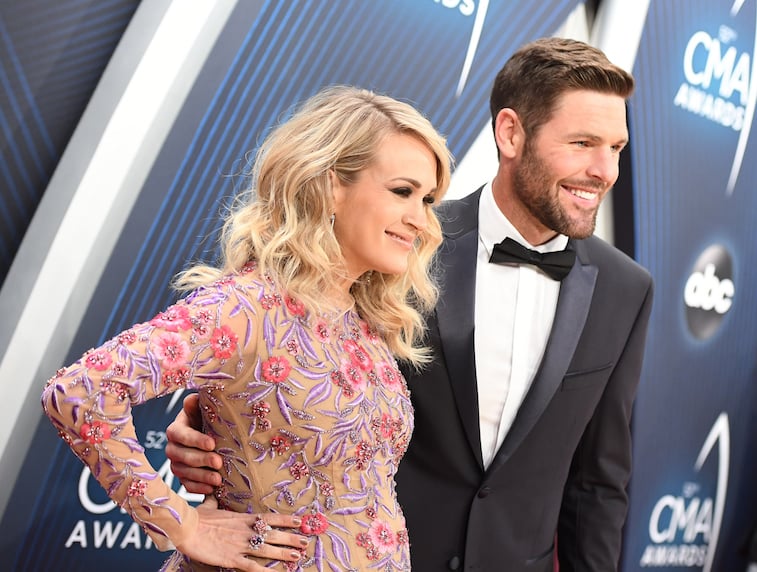 Underwood and Fisher's marriage began as what Hollywood likes to call a whirlwind romance. The two met through a mutual friend (and Underwood's bassist) Mark Childers in 2008. The country singer initially met Childers' blind date suggestion icily, but fate had other plans. They met backstage at one of Underwood's concerts — sparks went flying immediately.
By December 2009 the unlikely pair were engaged and less than a year later they were married.
During their (almost) nine years together, Underwood and her hubby have been blessed with two children. Four-year-old Isaiah Michael was born February 27, 2015, four or so years after their marriage. After the birth of their son, fans immediately been asking whether or not they were going to expand their little family even more. They weren't met with much response — a move that led to some pretty nasty divorce rumors.
Then news broke earlier this year that the lovey-dovey couple would finally be welcoming their second son to the world — Jacob Bryan.
Underwood suffered from fertility issues
A lot happened between the birth of their two sons, but the real setback came in the form of soul-wrenching miscarriages. Before giving birth to her second son,
Underwood decided to share her struggle with CBS Sunday Morning. She suffered through three miscarriages in less than two years. The first happened in early 2017. The second occurred that spring and the third happened early last year.
"And I was like, 'Why on Earth do I keep getting pregnant if I can't have a kid? Like, what is this? Shut the door. Like, do something. Either shut the door or let me have a kid. And for the first time, I feel like I actually I told God how I felt. And I feel, like, we're supposed to do that." – Carrie Underwood / CBS Sunday Morning
Sure that she had another miscarriage on her hands with her fifth pregnancy, Underwood was reeling. But, after her check-up, she was informed that her baby was doing fine.
It was at that moment that Underwood was sure that her words had finally reached God. Not only did they reach h, but he truly heard her plea and understood her feelings.
Why Underwood and Fisher might be done having kids
The Grammy award-winning performer and her beau have done everything they can to keep their marriage strong, especially throughout their rough patches. After all, miscarriage isn't just hard on the body — it's hard mentally and emotionally for all parties involved.
Considering Underwood's health and the difficulty she's having bouncing back from her second son, capping at two wouldn't be all that surprising.
Currently, the pair isn't sure that they want to have more kids, but that doesn't mean she is shutting the door completely. Right now she's living the busiest life ever, touring with two young children.
The proud mother of two said while she may not be planning on more kids now, the couple will reevaluate their situation when her tour wraps up.
"It's such a difficult road to get where we are now. And I'll have to evaluate after this tour is over. Then we can talk about what's next. But I've been a lot of kind of 'live in the moment' lately." – Carrie Underwood / Today
A woman with a penchant for planning, Underwood is also trying to live more in the present instead of the future. So while she knows you should never say never, she's putting the brakes on for now.