Carrie Underwood Had a Creepy Job Before She Became Famous
Before Underwood won American Idol and began her multi-million dollar music career, she was just a small-town girl trying to get by with minimum wage jobs. One job was especially bad. And, in a lot of ways, just plain creepy. We've all had weird jobs at one time or another, but you'll be surprised just how disturbing this job was and we're glad Underwood made it out alive.
Carrie Underwood worked at an empty hotel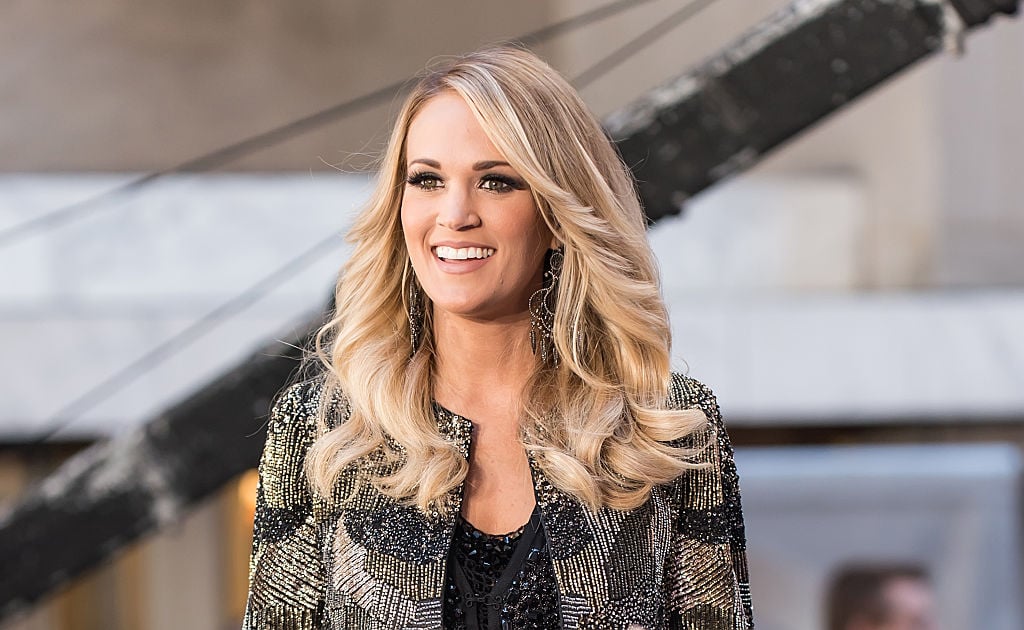 The way Underwood described one of her first jobs sounds like the beginning of a bad horror movie: Beautiful blonde starts a new position at a practically-empty, small-town hotel. She even used the words "like The Shining" to describe the atmosphere at this place.
The creepy story came up during a discussion with Jenny McCarthy and the women from her Cry Pretty Tour 360, including the groups Runaway June and Maddie & Tae, for SiriusXM radio. Underwood explained that she had several jobs before her music career, and she liked most of them. She worked at a gas station and at a vet clinic in college. Those jobs were great, but then there was one…
"But one of my weirdest was actually while I was working at the gas station, I had two jobs," Underwood said. "I worked at a hotel down the street. It was very much empty. Like creepy empty. Like The Shining empty."
Carrie Underwood's co-worker left her alone with a creepy boss
To make matters worse, the girl responsible for training Underwood just didn't show up after the first day. Apparently, now that she had a replacement, she felt no need to stick around any longer.
"She was like, 'Forget this. I'm outta here.'" Underwood said.
That left Underwood to handle everything all by herself on the second day. She didn't know how anything worked or what to do. What a stressful way to start a job, even without the creepy atmosphere. At least since the hotel was mostly empty, she probably didn't have long lines waiting on her.
But that wasn't the end of the weird stuff about this job. She also had a disturbing boss to watch over her. And he liked to tell people they were related, even though she'd just met him.
"My boss was horrible at his job, and would randomly tell people that would come in that I was his daughter," Underwood continued. "He's like, 'Doesn't she look like me? This is my daughter.' I'm like, 'I don't really know what to do, because if I'm like, 'No I'm not,' then I'm going to get fired…"
This hotel sounds all an all-around awkward place, and Underwood agrees. She didn't stick around for long.
"It was all spooky. All spooky. It's not there anymore," she said. "I didn't work there long. I worked there maybe like a month, and I was like, 'I don't feel like this is for me.'"
No more odd jobs for Carrie Underwood
Luckily for Underwood, she doesn't have to work any more odd jobs to earn a living. Her Cry Pretty Tour 360, which kicked off May 2 with a sold-out show in Greensboro, NC, is continuing to bring success to this country artist. She's scheduled for a total of 55 shows across the continent, many of which have sold out large arenas, so far. The tour continues until her last show on Halloween night.
In addition, she recently won the Billboard Music Award for the Top Country Female Artist and she's nominated for three Country Music Awards — an event that she's also hosting on October 16.