Carrie Underwood Returns Home To 'American Idol'
Last night, Carrie Underwood got back to her roots by returning to American Idol. The powerhouse country singer proved that you can always go home again.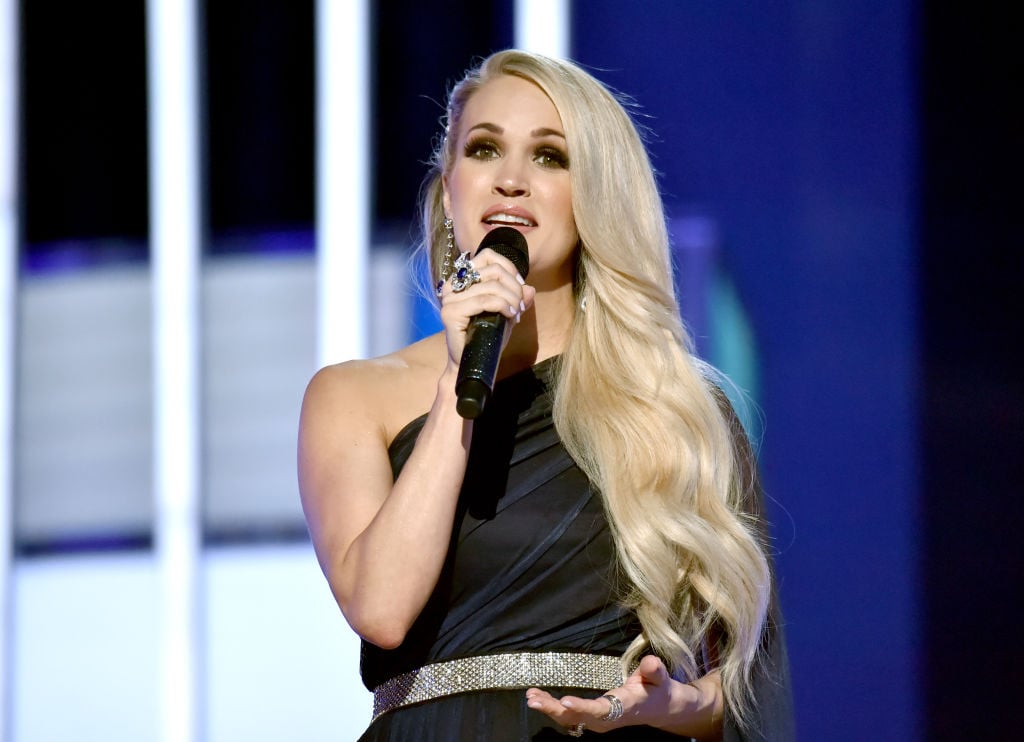 Before she was a seven-time Grammy award winner with six studio albums, and 26 #1 singles under her belt, Underwood was just another hopeful contestant on American Idol. The then 21-year-old Oklahoma native immediately caught the attention of the judges and of America with her sweet, Southern charm and soulful rendition of the hit song "I Can't Make You Love Me".
One of the most successful American Idol winners (if not the most successful) of all time, it's amazing to consider that when Underwood auditioned for the show, she had never even been on a plane before. Underwood's dedication and powerful performances easily earned her the title of American Idol back in 2005 for the show's fourth season. But that win was just the tip of the iceberg for Underwood.
Following the show, the singer released her debut single "Inside Your Heaven" which achieved massive success. The song debuted at #1 atop the Billboard Hot 100, and to this day remains the only country song ever to hold that title. Shortly after, the singer released her first album, Some Hearts, which became the best-selling solo female debut album in country music history as well as the best-selling country album of the last 16 years. Underwood would go on to win not one, but three Grammys for that album, and continue making hits and raking up massive achievements for the next 14 years.
Getting back to her roots
For the Season 17 finale, the singer returned the American Idol stage last night with an outstanding performance of her latest hit, "Southbound". Performing in a colorful and sparkly dress with a high slit, Underwood brought down the house with the same Southern twang and amazing vocals we've been enjoying for the last 14 years. The country star interacted beautifully with the audience, her backup musicians, and all three famous judges, Lionel Richie, Luke Bryant, and Katy Perry, delivering a truly fun and entertaining performance.
14 years later
Following her performance, Underwood took the time to reflect on how she felt back in 2005, the night of her historic win. When host, Ryan Seacrest, asked her what she remembered about that night, Underwood replied, "Being horrified! Scared, nervous, excited, all of the above. I can only imagine what the contestants are going through right now. No, I can't imagine because I was there."

The Before He Cheats artist took to her Twitter page to reflect on her experience "I had so much fun back on @AmericanIdol tonight! Good luck to @scarypoolparty and @TheLaineHardy and all the contestants on whatever greatness lies ahead! Thanks, Idol, for always welcoming me home! #AmericanIdolFinale"
A true American idol
It's wonderful to see how far the "Cowboy Cassanova" singer has come in the last 14 years. But what is she up to these days? Underwood is currently traveling the U.S. for her Cry Pretty Tour 360.
Following her performance on American Idol, she opened up about her ongoing tour and performances, "We're having so much fun! This is my favorite show by far. I'm glad that people have been coming out to see us and it's been great." she gushed to the American Idol host. We hope that she continues to enjoy her tour, and we can't wait to see what's next for her.