Carson Daly Shares Emotional Tribute to His Late Stepfather | Read His Message Here
Carson Daly suffered the loss of his beloved stepfather, Richard Caruso, whom he called "Pops," Tuesday. Caruso's death came just five weeks after his wife and Daly's mom, Pattie Daly Caruso, passed away.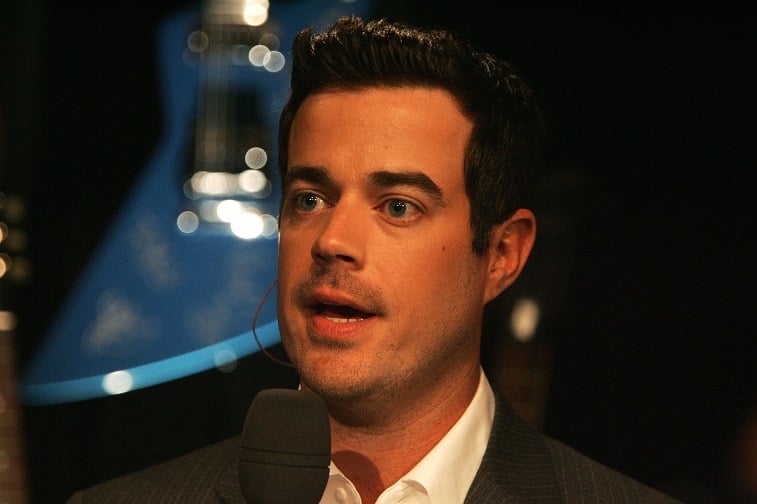 Caruso had been battling bone cancer, Today reported. Daly shared an emotional tribute Tuesday on Instagram, along with a photo of Caruso smiling.
"Pops passed away today with absolute dignity and pride," Daly wrote in the caption. "The greatest man we ever knew. Our hero. He exemplified great faith, loyalty to family & hard work. He provided us all with so much. We're grateful. His legacy lives on in all of us & anyone who had the pleasure of meeting him. He's reunited with mom now. Our faith remains strong. Thanks for your continued thoughts and prayers."
Daly's wife, Siri Daly, also posted an emotional message on Instagram Wednesday, featuring a photo of her husband and his late stepdad on the beach, holding a fish they had caught.
The photo was captioned, "As I try to navigate through all of this loss and heartbreak, I am constantly in awe of my husband's strength. His faith and his sweet, unconditional love for his family never falter, even amid his overwhelming grief. His dad raised him to be strong like this. His dad taught us all so much. Pops, rest peacefully. Watch over us, and give Kiki a big hug from the kiddos."
Earlier Tuesday, Daly had tweeted his stepfather's health was in peril, and he planned to return to the Today morning show on Thursday.
https://twitter.com/CarsonDaly/status/922820299950886913
Pattie Daly Caruso passed away Sept. 18 after suffering a heart attack at her home in the early morning, Desert Sun reported. She was 73 years old. She was known for her independent radio show, "Valley Views," which aired for 25 years in Coachella Valley. She also co-founded a Media Mavens non-profit organization.
After his mom had passed, Daly tweeted, "There are no words for the loss of mom. Thank u for the incredible outpouring of love. It helps. Please hug the ones you love most tonight."