Why the Cast of 'The Hills: New Beginnings' Is Happy Lauren Conrad Didn't Join the Reboot
Lauren Conrad's fellow cast members from The Hills are happy she didn't return for MTV's reboot of the reality series. Learn why ahead.

Heidi Montag felt 'kind of excited' learning Conrad wouldn't return

During an interview with Good Morning America, Heidi Montag, who used to be best friends with Conrad before a falling out over Montag's now-husband, Spencer Pratt, revealed she wasn't sad when she learned Conrad wouldn't be returning for the reboot.
She felt quite the opposite.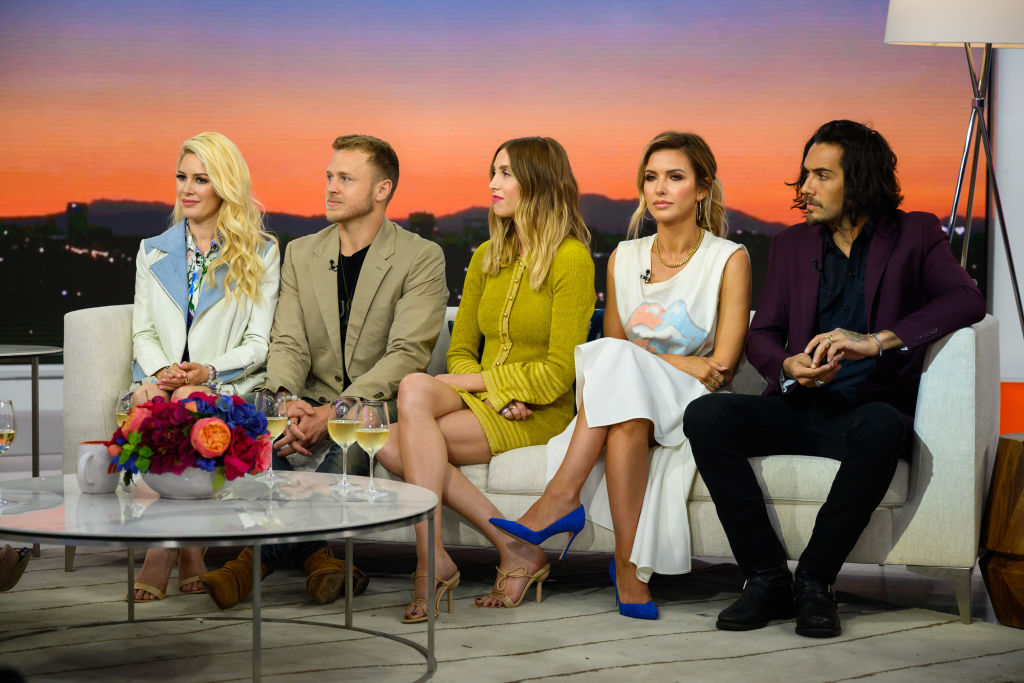 "I actually was kind of excited Lauren wasn't on it because I felt like it was more freeing and fair, like, for me," Montag said.

Audrina Patridge on Lauren Conrad: She 'would tell you what to do, what not to do'

Audrina Patridge, 34, who took part in the interview along with Montag, explained the dynamic between her, Conrad, and the rest of their co-stars on The Hills.

"She was always the one – she's the leader, the one that would tell you what to do, what not to do," Patridge said about Conrad.

Conrad was one of the main characters on the show, if not the main character because The Hills came after Conrad's success on Laguna Beach as an teenager growing up in Orange County, California.

On The Hills: New Beginnings, things will be different.

"So now it's kinda like we all get…you kinda get to make your own choices and be your own self," Patridge added.

Clearly, Montag and Patridge aren't exactly bummed Conrad didn't join in on the reunion.

Justin Bobby doesn't miss Lauren Conrad or Kristin Cavallari

Aside from Conrad not joining the cast of The Hills: New Beginnings, another main character in the show will also be absent from the series, Kristin Cavallari.

And Justin Bobby Brescia doesn't miss either of them.

When asked about Conrad and Cavallari not being part of the reboot, Brescia said, "I don't even know? [They're] not missed by me. Is Kristin on TV still? I didn't know," according to Digital Spy.

Spencer Pratt thinks 'The Hills' reboot is 'way better' without Lauren Conrad

Spencer Pratt, 35, who had a long feud with Conrad, said The Hills: New Beginnings wouldn't suffer because of Conrad's absence from the show.

While in New York City on June 12, 2019, The Blast asked Pratt about the quality of the reboot.

When asked, "How is this new season of The Hills compared to last season?" Pratt replied, "Oh way better, way better."

"Even without L.C.?" they asked Pratt.

"Way better, way better, way better," he replied.

Who are the cast members of 'The Hills: New Beginnings'?

According to show's IMDb page, the official cast members of The Hills: New Beginnings are Heidi Montag, Whitney Port, Spencer Pratt, Audrina Patridge, Justin Bobby Brescia, Jason Wahler Frankie Delgado, Brandon Thomas Lee, and The O.C.'s Mischa Barton. Learn why Barton joined the cast here.

When will 'The Hills: New Beginnings' premiere?
The show will premiere on MTV at 10 p.m. EST on Monday, June 24, 2019.