'Castle Rock' Season 2 Will Include an Origin Story for This Notorious Stephen King Villain
It's been more than a year since the last episode of Hulu's Castle Rock. Now, we finally know when we'll be heading back to the unsettling Maine landscape created by horror master Stephen King. And as the trailer reveals, season 2 will feature one of King's most memorable villains of all time. 
Lizzy Caplan plays Annie Wilkes 
Castle Rock is an anthology series that takes place in Stephen King's multiverse, which means that while it includes new characters and storylines, familiar places and faces also sometimes appear. Shawshank State Penitentiary played a prominent role in Season 1, and one character is the niece of The Shining's Jack Torrance. There are also references to Cujo, The Dead Zone, and The Body (the novella adapted as the film Stand By Me). 
In season 2, it appears that the references to King's fiction will be even more in your face. Lizzy Caplan has joined the cast as Annie Wilkes, the deranged fan who kidnaps her favorite romance writer in Misery. Kathy Bates won an Academy Award for her portrayal of the character in 1991. Castle Rock will feature a younger Wilkes, who is apparently on the run after having committed a murder. Wilkes' dark past is hinted at in Misery, and it seems like Castle Rock will take a deeper look at that period of her life.
John "Ace" Merrill is also a character 
Castle Rock will also explore the story of the Merrill crime family. Tim Robbins will play patriarch Reginald "Pop" Merrill, who is dying and preparing to hand over the family's business to his nephew John "Ace" Merrill (Paul Sparks). Ace was the town bully from The Body (and played by Kiefer Sutherland in Stand By Me) and also a character in Needful Things. 
A feud between Castle Rock and the neighboring town of Jerusalem's Lot will also be an important thread in Season 2. The vampire-infested Jerusalem's Lot is the setting for King's novel 'Salem's Lot as well as several of his short stories.  
Will we find out what happened to The Kid?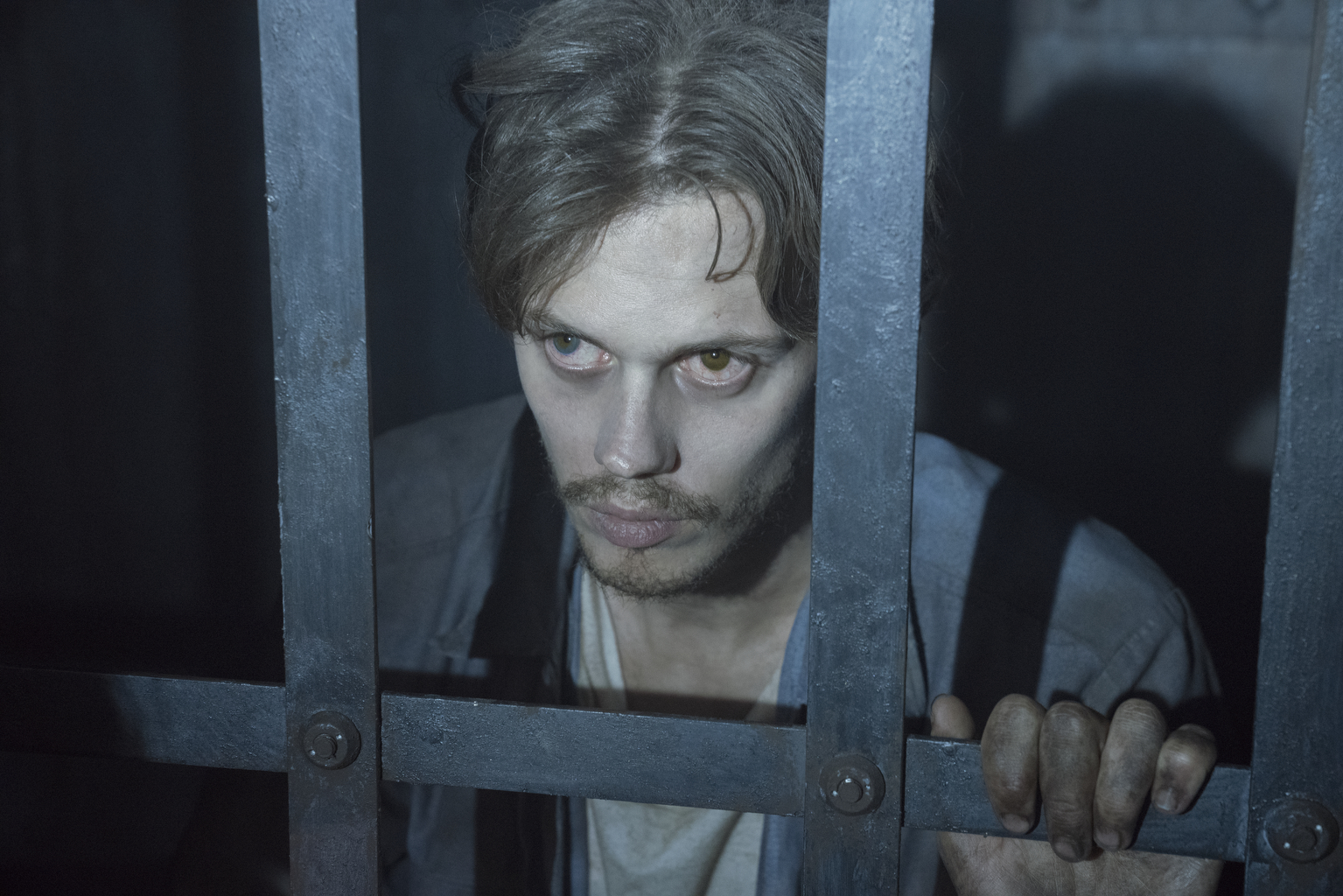 While season 2 of Castle Rock sounds like it will delight hardcore King fans who want to learn more about some of his most memorable characters, viewers who were hoping to find out more about what happens to The Kid (Bill Skarsgård) are going to be disappointed. At the end of season 1, The Kid was locked in a cage deep within Shawshank Prison. As far as we know, he's still there, and it doesn't look like we'll be seeing any more of him in season 2. Nor does it appear that we'll pay a visit to the notorious Overlook Hotel, where Jackie Torrance was headed at the end of season 1. Whether those threads will be picked up in a possible future season remains to be seen.
Castle Rock season 2 premieres October 23 on Hulu.
Read more: From 'It: Chapter Two' to 'Pet Sematary,' Here's a List of Stephen King Books Made Into Movies
Check out Showbiz Cheat Sheet on Facebook!