How Old Is Cate Blanchett & What Is Her Net Worth?
Hollywood isn't known for being kind to anyone (but specifically women) past a certain age. Though this has changed a bit over the last several years, show business still seems to place a lot of importance on the year an actress was born. However, the greatest of them have been known to rise above this outdated notion — in fact, many of the most beloved women on screen have reached middle age and beyond. Among them is Cate Blanchett.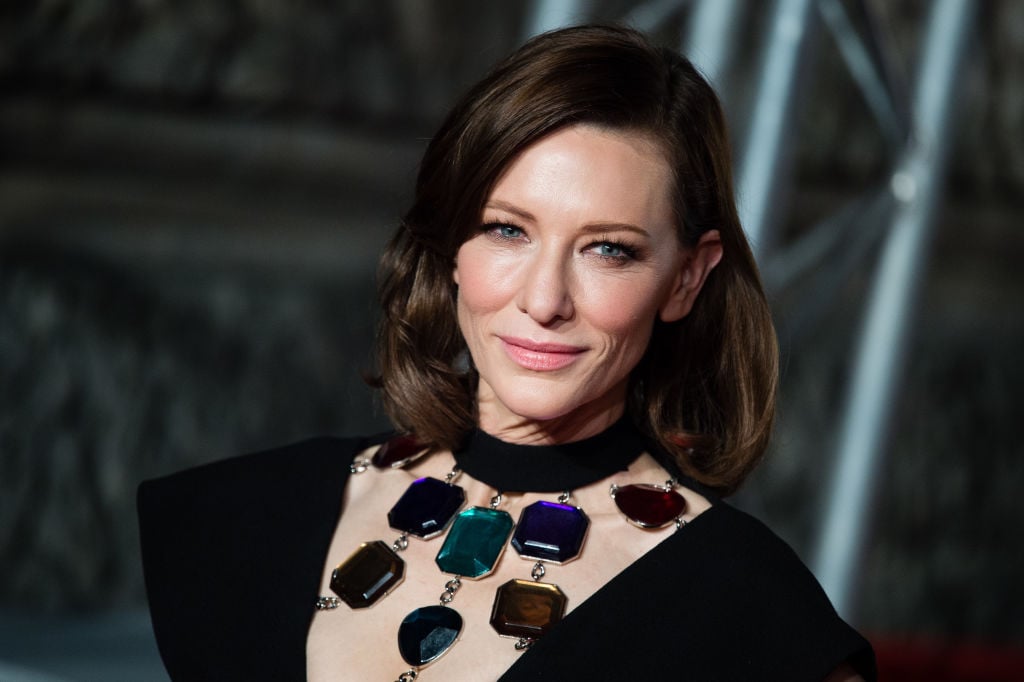 How she got her start

Blanchett grew up in Australia, studying acting a the National Institute of Drama Art in Sydney. Right away, she began to earn praise from critics and her peers, which quickly extended from her native land to a universal audience. She received numerous nominations for her roles in films such as Elizabeth and The Talented Mr. Ripley.

Here's what you know Blanchett from

Blanchett achieved international stardom with her role as Galadriel in The Lord of the Rings trilogy. Soon thereafter, she won her first Oscar for her portrayal of Katherine Hepburn opposite Leonardo DiCaprio's Howard Hughes in The Aviator. Years later, she was nominated for Best Actress and Best Supporting Actress for two separate films at one Academy Award ceremony.

And her accolades don't stop there. Blanchett has continued to mix big-budget projects like The Curious Case of Benjamin Button with roles in theater productions such as the A Streetcar Named Desire. She earned her second Oscar for her role in Blue Jasmine, which made her the first Australian actor to win more than one Academy Award.

She is celebrating an important birthday

May 14, 2019, marks Blanchett's 50th birthday. As she doesn't participate in social media, various outlets and fans have taken to Twitter and Instagram to celebrate the acclaimed actress with enthusiasm. As for the star herself, hopefully, she's enjoying the day with her husband, playwright Andrew Upton, and their four children.

What is Blanchett's net worth?

Blanchett's net worth has been a subject of discussion for many years. In 2014, a Forbes article estimated that she was worth around $45 million. However, she has starred in quite a few well-regarded films since then, so it stands to reason that she is worth a lot more now.

In 2018, Blanchett made Forbes' list of the highest-paid actresses in the world, making approximately 12.5 million that year. According to numerous outlets such as FilmZone and Celebrity Net Worth, Blanchett is currently worth somewhere around $85 million.

Her upcoming projects

Despite her incredible wealth, Blanchett shows no signs of slowing down. She stars in the upcoming mystery comedy Where'd You Go, Bernadette, and has signed on for numerous other projects.

It was announced that Blanchett will guest star on an upcoming limited series she is producing, titled Stateless, as well as in the FX series Mrs. America. Clearly, there's a lot more Blanchett on the way, so get ready to watch her as she continues to light up the big and small screens.