Cate Blanchett to Quit Acting and Tend to Her Chickens
In a recent interview with Julia Roberts, Cate Blanchett reflected on her acting career, and her plans to move in another direction in the upcoming years. Expressing what any listener would interpret as a loss of faith, Cate Blanchett stated:
"I have to go onstage in my underwear yet again, and I'm thinking, "Why? Why don't I just feed the chickens and read Proust?" It's on my bookshelf staring at me right now. All these volumes I have purchased and not yet read.


Interview Magazine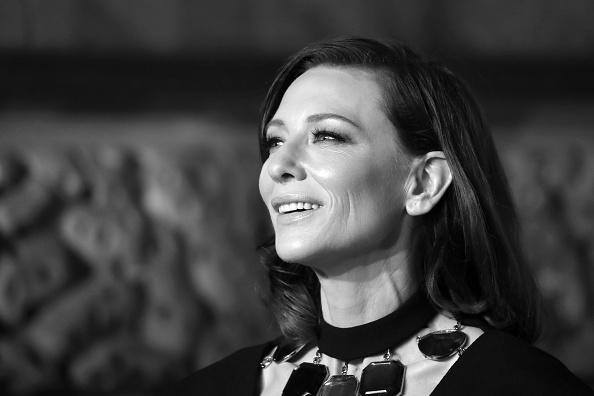 Known best for her Oscar-winning performances in Blue Jasmine and The Aviator, Cate Blanchett has traversed the entertainment industry; from screen to stage and back again, the actor/director holds two Academy Awards, three Golden Globes, and two BAFTAs. So why  – seemingly at the height of her career with Where'd You Go Bernadette set to premiere this summer – would Cate Blanchett abandon her profession?
Cate Blanchett is convinced she's going insane

While it's likely that Blanchett is exaggerating her intentions to abandon entertainment and disappear from the public eye, she does seem "finished" with this chapter in her life.
As she gets older, Blanchett is convinced that she's left to battle between continuing as an actress and retaining her sanity. Blanchett told Julia Roberts:

"When I was younger, I would wonder why the older actors I admired kept talking about quitting. Now I realize it's because they want to maintain a connection to the last shreds of their sanity. As I get older, I ask myself if I still want to submit myself to the shamanistic end of this profession and go completely into madness."


Interview Magazine
Cate Blanchett, with a history of experience customary of a much older performer, may easily – at 49 – be ready to try her hand at something new. Whether it's caring for her chickens, reading Proust, or frequenting museums, it may not be long before Blanchett becomes an actress of the past; however, before that becomes the case, she has a few upcoming projects for fans to anticipate.
Cate Blanchett's upcoming projects: 'Where'd You Go Bernadette', 'Lucy and Desi', and more
Cate Blanchett, recently starring in The House with a Clock in Its Walls and How to Train Your Dragon: The Hidden World isn't going anywhere just yet. She's set to star in the upcoming films Where'd You Go, Bernadette and Lucy and Desi.
Where'd You Go, Bernadette is scheduled to premiere August 9, 2019. In the movie based on the book by the same name, Blanchett plays an agoraphobic architect who goes missing prior to a family trip to Antartica.
In Lucy and Desi, Cate Blanchett will try Lucille Ball's shoes on for size in the film set to trace the lives of the I Love Lucy stars themselves. Those behind the film are currently eyeing Javier Barden for the role of Desi Arnaz; however, the decision has not yet been finalized.
From what we know about biopics, Lucy and Desi may just present a third Oscar win for Blanchett. Rami Malek won this year for portraying Freddie Mercury in Bohemian Rhapsody.Colin Firth won for playing King George VI in The King's Speech in 2010. Ben Kingsley won for playing Gandhi back in 1982, and the list goes on.

Cate Blanchett is also set to star in Mrs. America: a TV series currently in pre-production. Starring as Phyllis Schlafly, the film follows a conservative female activist on her fight against the Equal Rights Amendment movement of the 1970s.

With a few films and a TV show on the horizon, it looks like Cate Blanchett doesn't plan to forget acting in favor of her chickens just yet. However, based on the actress's interview with Julia Roberts, 2020 may have different, non-cinematic, plans in store for Blanchett.