'Catfish': Ariana Grande Would Make The Best New Co-Host For MTV's Show
Did you hear? Ariana Grande may be about to add something to her resume.

There's a chance the "Thank U, Next" singer could be the new co-host for the MTV hit series Catfish. Sure, it's a major turn in direction for the pop princess, but we really do believe she would make the best co-host for the show. Here's why Ariana Grande's appearance on Catfish needs to happen.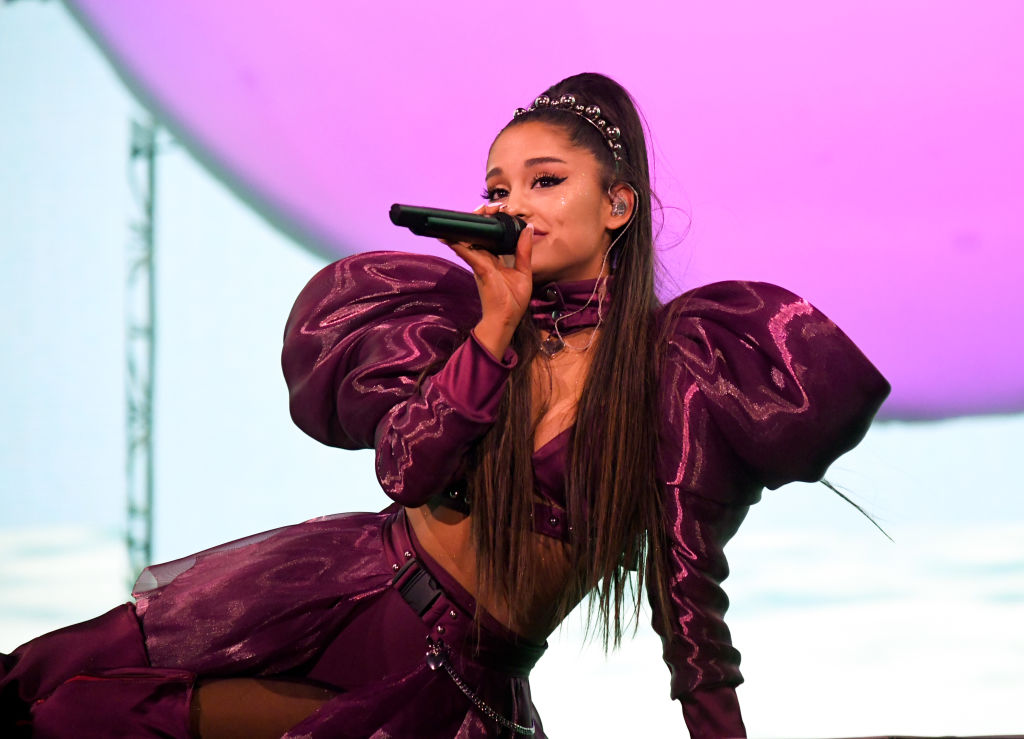 Is Ariana Grande going to host 'Catfish'?

For starters, it seems pretty likely that Grande's appearance on Catfish will happen. She's already got one foot in the door, as show creator Nev Schulman is a huge fan of the singer.

Speaking to TMZ in June 2019, Schulman said Grande is his ultimate dream co-host. "When we start making new shows, maybe Ariana will do one." He added that he already told her he would "love" to have her on the show.

Does Ariana Grande watch 'Catfish'?

According to Schulman, Grande is a huge fan of the MTV series. He told TMZ that he learned of Grande's love for the show after her fans informed him one day that she was binging on it. "I started getting a lot of mentions on Instagram," he told the news outlet. "People were saying, 'Oh my God! Oh My God! Ariana Grande is watching Catfish!'"

Not only does she watch the show, but she also apparently follows Schulman on social media — which means she's totally aware of how Catfish works.

Is Ariana Grande interested in joining 'Catfish'?

We get it: Just because she watches the show doesn't mean she's interested in making an appearance. But Grande indeed appears to be down with doing an episode.
The "7 Rings" crooner apparently told Schulman on social media that she would "love" to get in front of Catfish cameras — and that's the kind of dedication the show needs, TBH.
Has Ariana Grande ever hosted before?

Grande has definitely got some hosting experience under her belt. In 2016, she doubled as a host and musical guest on Saturday Night Live — and fans loved it. Entertainment Weekly even labeled her "Ms. Saturday Night 2016" for the performance.

Grande also got famous from TV, so she knows the ins and outs of the business. Double plus.
Does 'Catfish' have a co-host now?

Nope. The show lost its longtime host, Max Joseph, in 2018 after he decided to pursue filmmaking full-time.
"For a while now I have been straddling two careers as TV host and filmmaker and, while this level of busy-ness is a dream come true, my life can no longer sustain it," Joseph said in a statement shared to Twitter.

So honestly, who better to fill those shoes than the multi-talented Grande?

Ariana Grande is busy, though

The apparent only thing that could get in the way of Grande's appearance on Catfish is the singer's busy schedule.
When she's not touring the world, she's either hitting the studio to cook up new music, relaxing with family and friends or pursuing fashion endeavors. Schulman even acknowledged her hectic work life while speaking to TMZ about working with the singer.

But there's good news. TMZ reports that the day after its story with Schulman went live, the host and Grande got together and snapped a photo. So with any luck, they'll collaborate some time soon.