'Cats': Andrew Lloyd Webber Admits He Wants the Movie to Be 'Controversial'
Few artists would draw inspiration for a lavish stage musical from a collection of T.S. Eliot poems. But then again, the legendary Andrew Lloyd Webber isn't just any artist. And Cats — with all its idiosyncrasies — is like no other musical.
The long-running production debuted in 1981 and is finally set to get a film adaptation. While Cats is one of Webber's best-known shows, it's also notoriously difficult to bring to the big screen. So naturally, its composer has some thoughts on what he hopes the film achieves.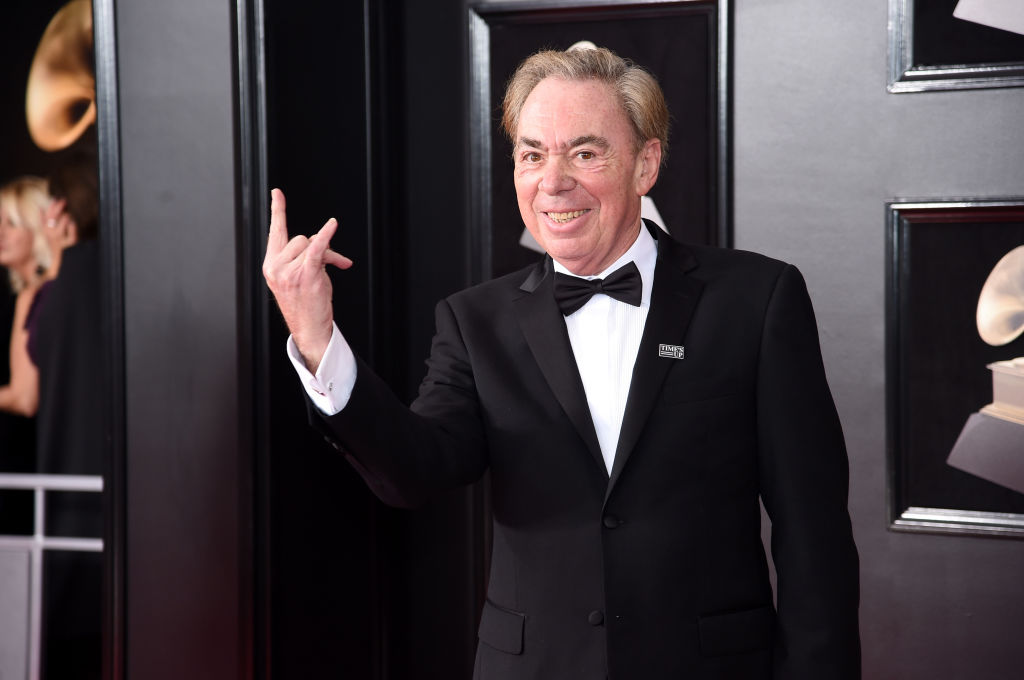 The internet exploded when the 'Cats' movie trailer dropped
Tom Hooper — who took Les Misérables from stage to screen — is directing the upcoming Cats movie. The film features an outstanding ensemble cast which includes Judi Dench, Idris Elba, Jennifer Hudson, James Corden, and Taylor Swift. Yet, the trailer's release was met with intense skepticism for a very specific reason.
In the stage production, the actors wear leotard catsuits and make-up to adopt their feline roles. But Hooper is taking a very different approach, using "digital fur" technology to enhance the actor's performances. The result certainly gives the film a distinctive look but also caused quite a stir online.
Many moviegoers and critics alike pointed out how the Cats trailer falls into the "uncanny valley." This term is applied when something meant to resemble human instead creates an emotional disconnect in viewers. Considering the divisive-at-best response to the film's first footage, one might wonder how Webber feels about the new Cats.
Andrew Lloyd Webber hopes the film pushes the envelope
In a recent piece by The Hollywood Reporter, Webber addressed the reaction to the Cats trailer. And as it turns out, he wholeheartedly supports Hooper's decision to try something completely new. In fact, Webber believes the film might embody the spirit of his original production.
Cats was a wildly theatrical show. What I'm hoping is Tom [Hooper] achieves something that's as exciting on the screen as it was onstage and has the controversial impact we had years ago. It would have been wrong for the movie to be faithful to what we did in 1981, when dance was different and much else was different. So it's with my blessing that it has moved on.
Webber makes an excellent point about the distinction between his show and Hooper's film. Of course, stage and film are two very different storytelling media. And the new Cats needs to test the limits in its own way, as Webber's version did nearly 40 years ago. After all, Cats has always proven to be a divisive musical in its own right.
Will 'Cats' be the perfect counter-programming to 'Star Wars'?
While it remains to be seen how Cats will fare at the box office, people are certainly talking about it. The film is getting that prestige push right in the heart of awards season. In fact, Hooper's Les Misérables was also a Christmas release.
However, Cats opens on Dec. 20 against another much-anticipated film: Star Wars: The Rise of Skywalker. On one hand, the two movies do appear to cater to different audiences. On the other, the conclusion of the Skywalker saga could drum up so much business it depletes Hooper's film of all nine of its lives.
Either way, we're on the cusp of seeing what Cats has to offer for ourselves. Will the film be a notorious misfire or one of the year's most surprising hits? We expect a swing as big as Hooper's to fall firmly under one extreme or the other.