'Cats': Andrew Lloyd Webber Reveals Why He Co-Wrote a New Song with Taylor Swift
Ready or not: Cats is about to pounce onto a movie theater near you. The film — directed by Les Misérables' Tom Hooper — has been the subject of controversy ever since fans got their first glimpse of the trailer. Now we're simply waiting to see how moviegoers react to the final product.
While the "digital fur" may yield a quizzical response from audiences, we imagine the music of Cats will shine through. After all, the stage production is among Andrew Lloyd Webber's most notable works. Plus, the composer collaborated with pop music superstar Taylor Swift for a brand-new song.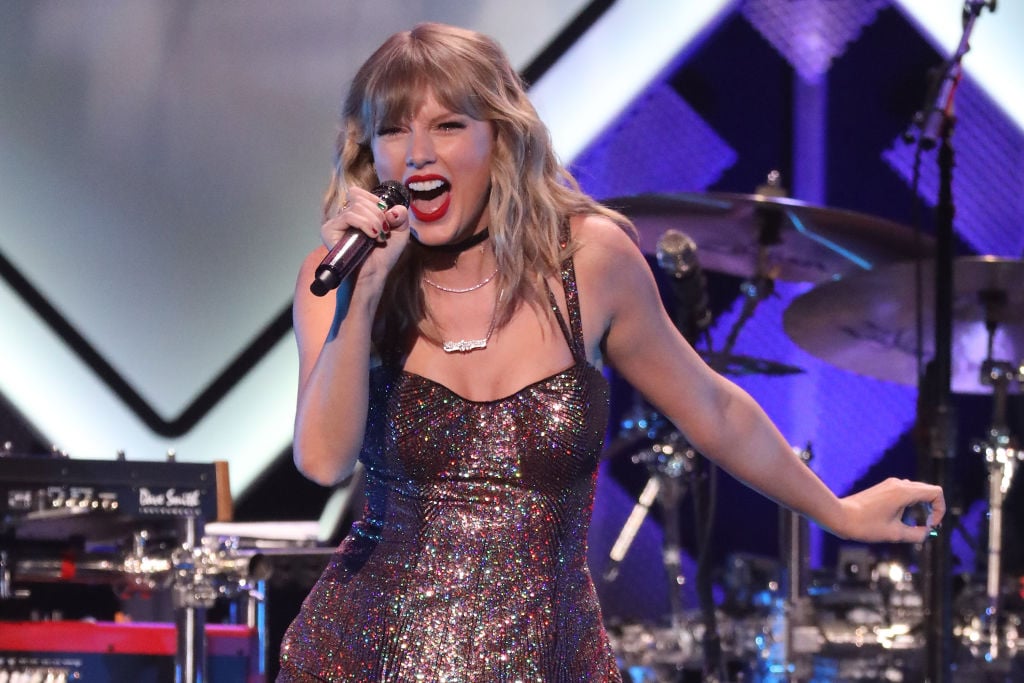 An Oscar contender or a cat-astrophe?
When word broke that Webber and Swift were working together for a new Cats song, the reaction was two-fold. Some fans were elated the composer and pop music icon would join forces for the project. Others, however, were skeptical of adding a new song to the classic Cats music.
In some respects, a certain amount of suspicion is warranted. At this point, it's become customary for big-screen adaptations of famous stage musicals to toss in an extra song. One reason for this approach is to chase awards and accolades, since established music is ineligible for Oscars and such.
But Webber told The Hollywood Reporter this wasn't why he and Swift developed a new song for Hooper's Cats.
"Of course, we'd love it to be noticed and we'd love to have an Oscar, but it wasn't the first thing on our minds when we sat down and wrote it," Webber said. "It's because the movie actually needs a song."
Why the 'Cats' movie needed a new song
In the film, Victoria (Francesca Hayward) performs the new tune, "Beautiful Ghosts." But before Webber and Swift's new addition, the character didn't have a song of her own. In the play, Victoria is a minor character. But in Hooper's film, Hayward is essentially bumped up to the lead.
"When I read the screenplay, I said, 'This is really interesting, but there's nothing that this character [Victoria] sings,'" Webber told THR. "Seems to me, if we're going to use her as the eyes through which everything is seen, at some point we have to hear something from her point of view."
Under different circumstances, it would be easy to see the Golden Globe-nominated "Beautiful Ghosts" as a superfluous number. But the new Cats made enough drastic changes to warrant a new song. Without it, Victoria — the movie's protagonist — would be rendered essentially voiceless.
Working with Taylor Swift on 'Beautiful Ghosts'
The technology Hooper is using to turn stars like Idris Elba, Judi Dench, Jennifer Hudson, Ian McKellen, and Swift into cats is already offputting enough to some. Without giving Hayward her own signature number, audiences would be left without an access point into her perspective, Webber told THR. To him, "Beautiful Ghosts" presents a hopeful alternative to the show's most famous song, the wistful "Memory."
What [Victoria] is saying is "OK, it's all very well for you. But you're looking back on a life where you did have something wonderful. You were glamorous. You had beautiful ghosts. I've had nothing at all. I've been abandoned," Victoria is saying, "Maybe one day I will dance as you did."
Positioning Victoria and Hudson's Grizabella — who performs "Memory" — on opposite sides of the same journey doesn't just musically balance Cats. It highlights the story's themes of life and loss in a much more emotional way. We're still not sure whether Hooper's film will recapture the phenomenon Cats was on the stage, but we can't wait to discover it for ourselves.
Cats will be released in theaters on Dec. 20.