'Cats': How Much Money Is Its Embarrassing Box Office Failure Really Going to Cost?
The jury is in on Cats.
They say the movie business is cyclical. Rarely does that ring truer than when talking about grand, sweeping Hollywood musicals. After all, such productions were among the biggest hits of Hollywood's golden age.
More recently, films like The Greatest Showman and La La Land have proven the genre can still draw an audience. So taking the long-running Andrew Lloyd Webber musical Cats from the stage to the screen felt like it could make a similarly big commercial impact. On paper, at least.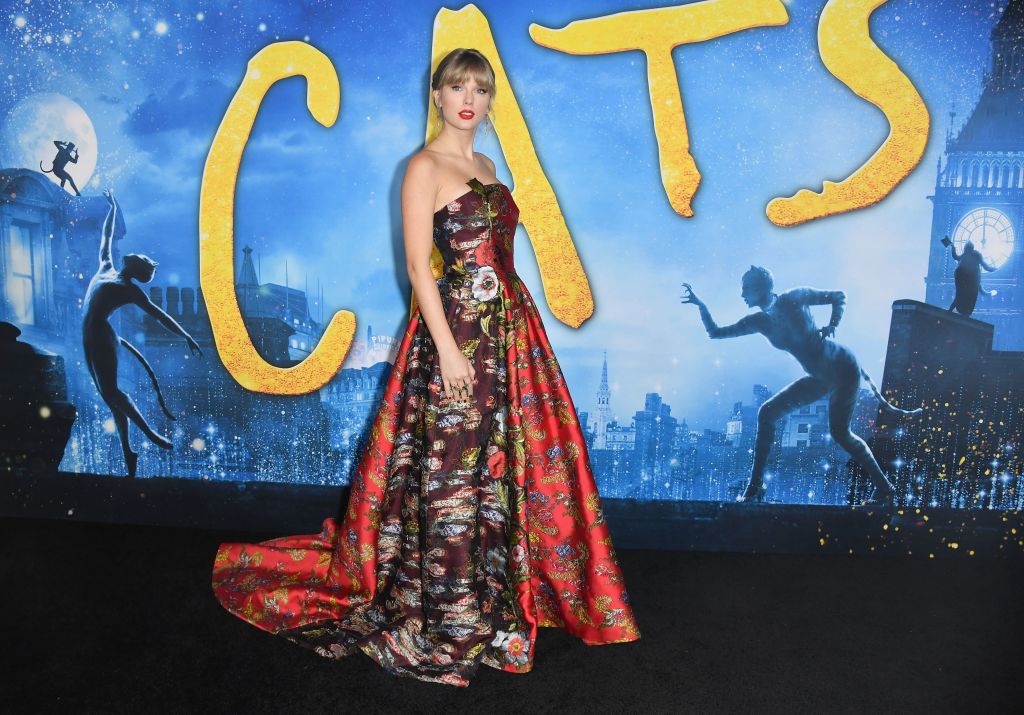 Audiences were already skeptical
Director Tom Hooper had previously adapted Les Misérables into an Academy Award-winning film. So many in the business assumed Cats could likewise contend for Oscar gold. That Cats curiosity only intensified with the film's cast, which includes Oscar winners Jennifer Hudson and Judi Dench, Ian McKellen, Rebel Wilson, Idris Elba, and Taylor Swift.
But the trouble started once the very first Cats trailer was released. The "digital fur technology" used to transform the film's actors into felines proved to be more disturbing than impressive. And before long, Cats became a social media laughingstock. We're guessing this probably isn't the controversy Webber was hoping for.
Yet, even with so many moviegoers poking fun at the bizarre footage, the film could have been a surprise masterpiece. Maybe all of the jeering would be for naught, or Cats could turn out to be a sleeper hit like The Greatest Showman. Now, it seems, the best the film can hope for is becoming a so-bad-it's-good cult classic because it certainly won't be a box office success.
'Cats' opened opposite 'Star Wars'
Heading for a Dec. 20, 2019 release date, Cats was positioned as an awards contender until, suddenly, it wasn't. On its debut weekend, the film brought in an appalling $6.6 million against a production budget reportedly close to $100 million. Savage reviews from critics likely contributed to that result, but the film's competition probably didn't help either.
Universal was clearly banking on counter-programming, a popular release strategy aiming to meet a consumer need not met by the competition. But since Cats opened opposite Star Wars: The Rise of Skywalker, this backfired in a major way. The finale of the Skywalker saga — while itself not a record-breaker — likely sapped any potential audience for Cats.
The studio even attempted a bit of damage control by re-releasing the film to theaters with updated visual effects. But it was much too little much too late. The damage had been done, and Cats was branded an unequivocal failure. The only question then was exactly how much of a hit its investors would take.
Universal is about to pay dearly
According to reports, Cats is about to take a substantial loss. Sources at Deadline reveal Universal — along with production partners Amblin and Working Title — stands to lose as much as $71 million from its theatrical release alonr. That figure factors in a $90 million production budget and the $115 million spent on marketing and distribution.
Of course, that scenario is contingent on Cats hitting $40 million domestically and $60 million internationally, which seems highly unlikely. So perhaps Variety's estimate of a $100 million theatrical loss is closer to the truth. That report too puts the combined production and marketing costs at roughly $200 million.
By the sounds of it, Cats will likely wind up with a domestic total box office gross of less than $30 million. As of this writing, it has earned $17.8 million, already slipping to ninth place on the box office charts. At least Universal had blockbuster hits on its hands in 2019 with the respective $759 million and $520 million worldwide grosses of Fast & Furious Presents: Hobbs & Shaw and How to Train Your Dragon: The Hidden World.