'Cats': Who Is Francesca Hayward, and How Did She Become the Movie's Breakout Star?
Even folks with limited knowledge of musical theater know about Cats. Between its signature tune "Memory" and the make-up and costumes used to transform its cast into felines, the Andrew Lloyd Webber musical is nothing short of iconic. But folks are talking about Tom Hooper's film adaptation for an entirely new reason.
No, we're not talking about that controversial "digital fur" technology this time. Rather, Cats boasts a stellar ensemble cast that includes Judi Dench, Idris Elba, Ian McKellen, Rebel Wilson, Taylor Swift, Jason Derulo, James Corden, and Jennifer Hudson. Then, amidst that star-studded line-up is newcomer Francesca Hayward.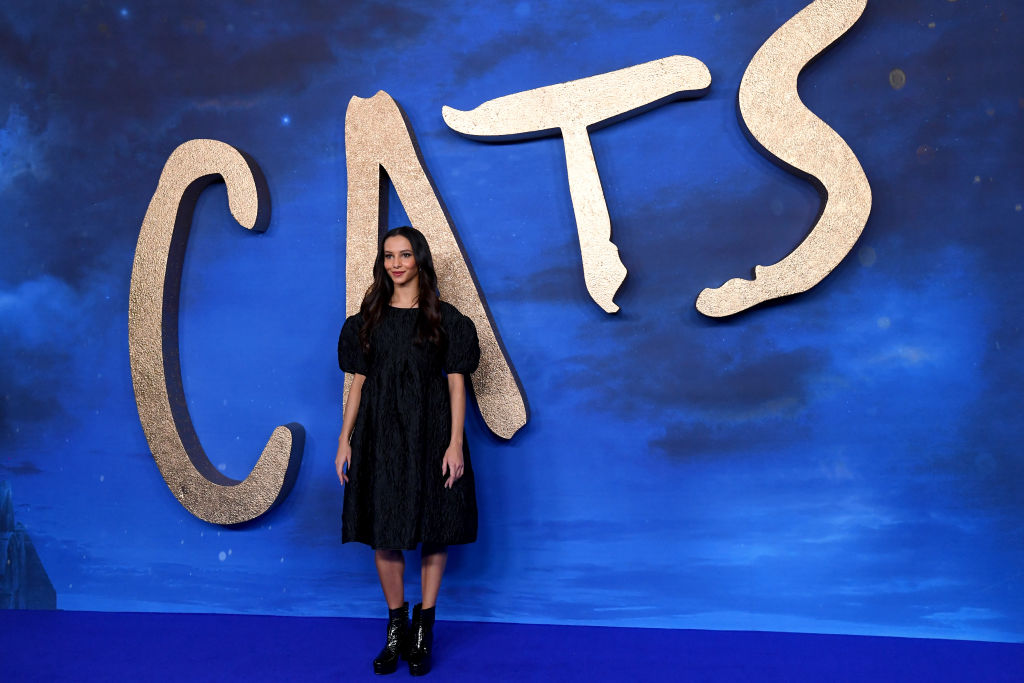 Who does Francesca Hayward play in 'Cats'?
In the film, Hayward plays Victoria, a white-haired cat that guides the audience through a single night of adventures. The story essentially plays out as a series of vignettes centered on individual characters. In the end, these events culminate in the cats' selection of which of them should return for a new life.
Victoria has barely any lines in the stage production of Cats. But Hooper's film relies on her as a throughline to connect each number. So, in a cast filled with household names, Hayward takes the lead. Not a bad gig for her feature film debut.
Webber recently opened up about how this change necessitated a new song for the character to be added to the existing Cats catalog. He collaborated with Swift on a new song called "Beautiful Ghosts," which Hayward performs in the film. It encapsulates Victoria's perspective and provides new emotional resonance for the story of Cats.
What other projects has the actress been involved in?
Although she is new to the big screen, Hayward is an accomplished ballerina. She is currently a principal dancer in the Royal Ballet at Covent Garden in London. In fact, Hayward has been with the Royal Ballet for more than a decade, having been promoted to principal in 2016.
Throughout her career, Hayward has performed in a number of high-profile productions. She's played Clara in The Nutcracker, Juliet in Romeo and Juliet, and the title role in Gisele. In order for her to play Victoria in Cats, the Royal Ballet granted Hayward a temporary leave of absence.
Considering Cats is a very dance-heavy production, it makes sense Hooper would recruit someone with as much experience as Hayward to fill out his cast. Even from the trailers, her grace and precision make a lasting impression. With any luck, Cats will take her career even higher.
What's next for the actress after 'Cats'?
Hayward's feature debut hasn't even opened yet, but fans of the actress still have at least one other project they can check out. While not technically a feature film, Hayward reprises her role of Juliet in Romeo and Juliet: Beyond Words. The project is largely a filmed performance of the Royal Ballet's production of the classic Shakespeare tale.
Even so, Romeo and Juliet: Beyond Words will give moviegoers who are only now discovering Hayward the chance to see her in action. Because of her commitment to both Cats and the Royal Ballet, it's unclear exactly when Hayward may return to the big screen. After all, Hooper's film looks to be a very unique — and potentially award-winning — cinematic experience, whether it works or not.
If Cats is a hit, Hayward could be inundated with movie offers. If that happens, the actress may have to decide whether she wants to take on more big-screen roles or stick strictly to the stage. Not very many films require Hayward's specific skill set. So we're very curious to see what the future holds for the Cats breakout.