'CBS This Morning's' Gayle King Is Posting a Lot About This New Family Member
Gayle King of CBS This Morning has solidified herself as an integral part of CBS News. Consistently landing interviews with high-profile political figures, celebrities, and music icons, King is showing no signs of slowing down.
The journalist recently revealed that her daughter Kirby is engaged, so she is hoping to soon be welcoming grandchildren. Earlier this year, she got her wish… sort of.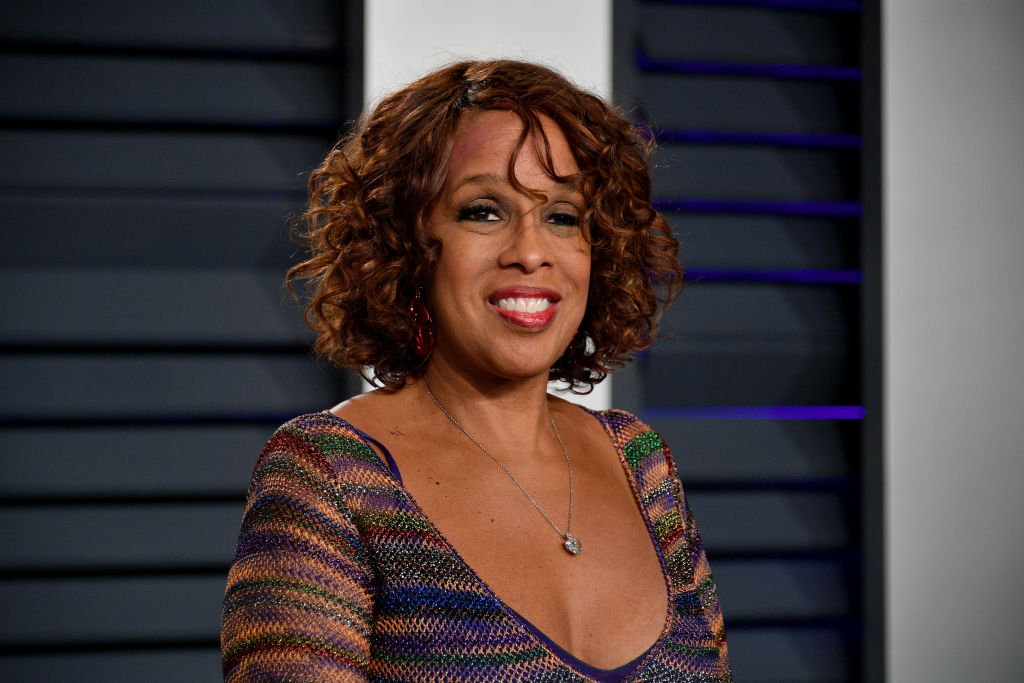 Family addition
King recently told People that she cannot wait to be a grandmother, and would prefer to take on the role as soon as possible. "Yes! You don't even have to finish the sentence," she said when asked if she's ready for grandchildren. "Yes! Dear Jesus, yes. I can't wait."

Her son Will apparently heard his mom's plea for grankids, and made an addition to his family in May. King proudly took to Instagram to welcome the new family member. "My first 'grandchild' his name is scott after my late father swipe left to see the proud parent who adopted him from a shelter on friday we are all SO excited!" she wrote alongside an image of an adorable puppy.
Since Scott's adoption, King has been populating her Instagram page with proud pics of her 'grandog.' "Finally I get to hold my fav granDOG! I see a family resemblance .. right?" she posted in June. "Fav son @willgb3 in LOVE w/his little guy what will happen when he has a two legged child swipe left to see VERY fascinating video of will preparing Scott's dinner …he's soooo cute and oh yeah will looks good too!"
The CBS anchor is clearly proud of how her son has taken to fatherhood, posting pics of the two bonding. "A boy & his dog! is it just me or do fav son @willgb3 & fav granDOG Scott (kinda) look alike?" she wrote in July. "I know when time comes he'll be GREAT dad. Scott.. so well taken care of."
King couldn't help adding a tip on having Scott get around on his own more often. "I am wondering if he can walk seems to get carried a lot … but I'm not giving parenting advice," she hinted.
Health updates
Evidently, Scott had some visits to the vet over the past few months, and proud 'Grandma' King took to Instagram for feedback from other pet owners. "Rott-roh fav granDOG Scott is sick!diagnosis parasite Giardia .. yikes!" she reported in an August post. "Swipe left for fav son @willgb3 worried face & killing time at the vet. What's the word on giardia scott on medication we are very concerned ….who can resist those eyes."
King received an outpouring of empathy and advice from her followers, giving suggestions and commenting on Scott's extremely high quotient of adorable.
A delicate subject
Though Scott may have not wanted it made public, King posted a pic of the canine cutie soon before his impending visit to the vet to get neutered. "fav granDOG Scott getting neutered TODAY (yikes) … his expression?? does he know ???!!!" she wrote, adding that Scott's 'dad' was also a bit nervous about Scott's upcoming procedure. "Sending good thoughts to fav son @willgb3 who is a nervous wreck .. and Scott too!"
King posted an update letting followers know Scott was doing well, but not enjoying the big cone put around his head that pets receive after surgery, and asked for suggestions on a better solution. Again, her fans came through with an alternative that the pup seemed to accept more willingly.
"Thanx for the inflatable cone tip for favgranDOG scott!" she updated earlier this month. "Hearing from fav son @willgb3 it's great and recovery from testicle removal coming along …"
King's followers are enjoying her 'grandog's' adventures and wonder when she'll be posting about grandchildren!