'CBS This Morning's' Gayle King Interviews Another Big Name From Music
Lead anchor Gayle King of CBS This Morning has conducted a myriad of high-profile interviews this year. The journalist had sit-downs with former First Lady Michelle Obama, Instagram CEO Adam Mosseri, as well as political headliners Reps. Ilhan Omar of Minnesota, Alexandria Ocasio-Cortez of New York, Rashida Tlaib of Michigan, and Ayanna Pressley of Massachusetts, also known as 'The Squad.'
Also talking with music icons including Tina Turner and her now infamous interview with singer R. Kelly, who was accused of sexual misconduct, King recently interviewed another musician who had a record-breaking hit this year.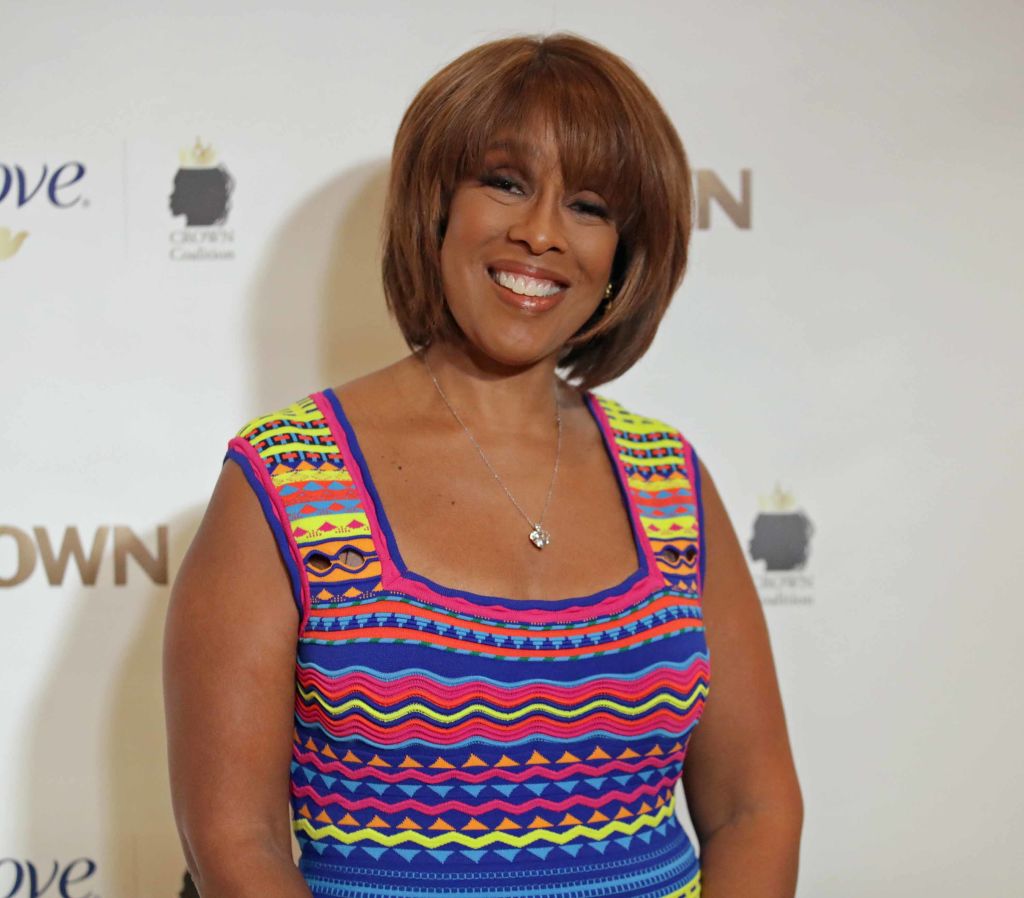 Record-breaking song
Lil Nas X burst on the music scene only recently, making history with his hit "Old Town Road." According to USA Today, the song, as King phrased, was considered "not country enough" for the country charts. But the rapper took the naysayers in stride. "I could see how anybody else would be upset, but it's like, you're talking to someone who's been sleeping on floors for the past couple of months who's trying to get some kind of song to move," X said. "This is the least of my worries pretty much."
The singer ended up making out quite well, where the remix of the song with Billy Ray Cyrus broke the record for the longest-running No. 1 hit in the history of the Billboard Hot 100 in July. The former record-holders were 2017's "Despacito" by Luis Fonsi and Daddy Yankee, featuring Justin Bieber, and "One Sweet Day" by Carey and Boyz II Men in 1995-96, according to CNN.
Carey posted a gracious congratulatory message to Lil Nas X when the news came out of his song surpassing hers. "Sending love & congrats to @lilnasx on breaking one of the longest running records in music history!" she wrote on Instagram. "We've been blessed to hold this record with a song that means a great deal to @BoyzIIMen and myself and has touched so many. Keep living your best life!"
Coming out on Twitter
Lil Nas X made headlines for another reason this summer. At the end of Pride Month this past June, he posted a personal announcement to Twitter regarding his sexuality.
"Some of y'all already know, some of y'all don't care, some of y'all not gone fwm no more. but before this month ends I want y'all to listen closely to c7osure," X wrote, along with a rainbow emoji.
According to Entertainment Weekly, the song he was referring to include the lyrics, "Brand new places I'll choose and I'll go, I know / Embracin' this news I behold unfolding / I know, I know, I know it don't feel like it's time / But I look back at this moment, I'll see that I'm fine."
X posted a follow-up tweet with a close-up image of his EP cover art, showing one of the buildings lit in rainbow colors, saying in the caption, "thought I made it obvious."
Conversation with King
King recently sat down to speak with the now famous rapper about his music, and his decision to publicly come out about his sexuality, as reported by CBS News. She asked X if he knew he was gay when he was still a young boy.
"I knew, especially, like, around my teenage, like, years. You know, I would just, like, you know, pray, pray, and pray and…" X shared, with King interjecting, "What were you praying for?" He replied, "That it was, like, a phase."
The singer went on to comment that he doesn't find his public stance to be an issue, though others may have a much more difficult time. "I mean, 'cause me being in this position, like, it's easy for me. But, like, some little boy 10 miles from here. It's not gonna be good for him."
When King asked if he thought his coming out could help others, he was hopeful but still cautious, commenting that there was still a lot of progress to be made. "I think it's gonna always help, you know. It's gonna, we still have a long way to go, because it's not, like, everybody, is, like, messing with me now," X said. "'Cause of course, you know, somebody who's, like, listenin' to me in school right now, it's, like, you know, you listening to you're gay, 'cause you're listening to him. So it's, like, there's still a lot to be done, of course. But I do believe it's helping."
See more of Gayle King's interview with Lil Nas X here.