'CBS This Morning's' Gayle King Just Interviewed Another Top Name
Lead anchor Gayle King of CBS This Morning is on a roll. She's still getting accolades for her groundbreaking interview with singer R. Kelly who was accused of several counts of sexual assault, and she recently had a sit-down with music icon Tina Turner. Her latest conversation was also with an extremely high-profile person, though not in the entertainment industry.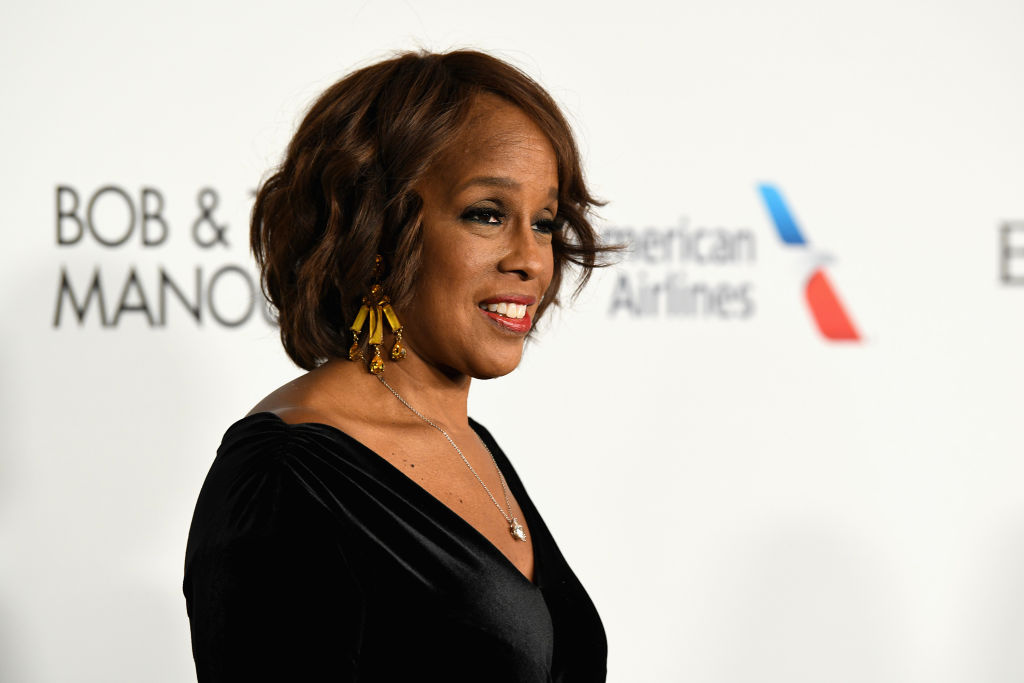 Face to face with the First Lady
At the 25th Annual Essence Festival in New Orleans, King had the opportunity to speak with former First Lady Michelle Obama. Talking on everything from politics to marriage, Obama reflected on some challenging times during her husband's presidential campaign, according to O, The Oprah Magazine.
"People from all sides, Democrats and Republicans, tried to take me out by the knees. And the best way they could do it was to focus on the strength of the Black woman, so they turned that into a caricature," Obama told King. "Barack knew how to take punches, but I had never been at the center of it. For a minute I thought about quitting the campaign trail. But I wanted to share those moments because people tried to define us. I had to prove that not only was I smart and strategic, but I had to work harder than any First Lady in history."
King asked Obama if she was pulling for any specific Democratic candidate in the 2020 election. "Barack and I will support whoever wins the primary," she responded. "Our primary focus is on letting the process play out. It is early and things will change. The general election is so important and we have to get behind whoever comes out of that primary."
Becoming a best seller
Obama's best-selling book "Becoming" came out last November, covering her life from childhood to after her husband's two presidential terms, as noted by O, The Oprah Magazine. She told King that she discovered certain aspects about herself through the process of writing the memoir.
"I learned that I could work really hard. But I learned people are really hungry for stories. Hungry for stories of people who look and feel like them," Obama said. "People have found and recognized themselves in the stories of this little Black girl who grew up on the South Side of Chicago. I knew it was important in writing "Becoming," that I had to sit with the fact of how rare it is, that a Black woman gets to tell her own story in a book that will be read by millions."
On her future status as 'empty nester'
King brought up the subject of the Obamas' youngest daughter, Sasha, leaving for the University of Michigan in the fall, according to USA Today. In her usual humorous fashion, King asked Obama if she and the former President would be running around "butt naked." Laughing, Obama replied, "Gayle, that is none of your business!"
Obama went on to say, "Barack's like 'You seem so much less stressed,' and I'm like, duh! Not only were we parenting teenagers, but every Saturday night you had to worry about whether your kid is gonna end up on Page Six. Now we're rediscovering each other. I'm looking over and going 'Hey… you, where have you been for 21 years?!'"
The former First Lady went on to talk about her marriage to President Obama, and the importance of sticking together even through the tough times. "This is the beauty of finding a partner that you really love and respect, because after all the highs and lows and ups and downs, we have each other, which makes the journey worth it. That's the investment in relationships," she told King. "We are reconnecting, but the journey of marriage for all you young people who are in love…when you're at the point where you wanna choke each other…you know you wanna choke each other every once in awhile, and that's okay! When you're like, just your breathing is getting on my nerves. The way you chew gets on my nerves! If you can hang in there through the bad chewing times, you get through the dark times and see the clouds and then you see your baby and say I remember you! That's where me and Barack are right now. We're like, 'I see you boo!'"
With King's long list of notable interviews, it will be interesting to see who she sits down with next!