'CBS This Morning's' Gayle King Just Posted A 'No Photoshop Allowed' Bathing Suit Pic on Instagram and Fans Are Loving It
Gayle King of CBS This Morning documented her Thanksgiving vacation on Instagram in her usual down-to-earth fashion. Showcasing pics with her family while sunning in Mexico over the holiday break, the lead anchor of the morning news program included some images from a casual photo shoot with her niece which they partake in every year.
In her trademark good-natured openness, King placed an embargo on any
Photoshop editing for her pics.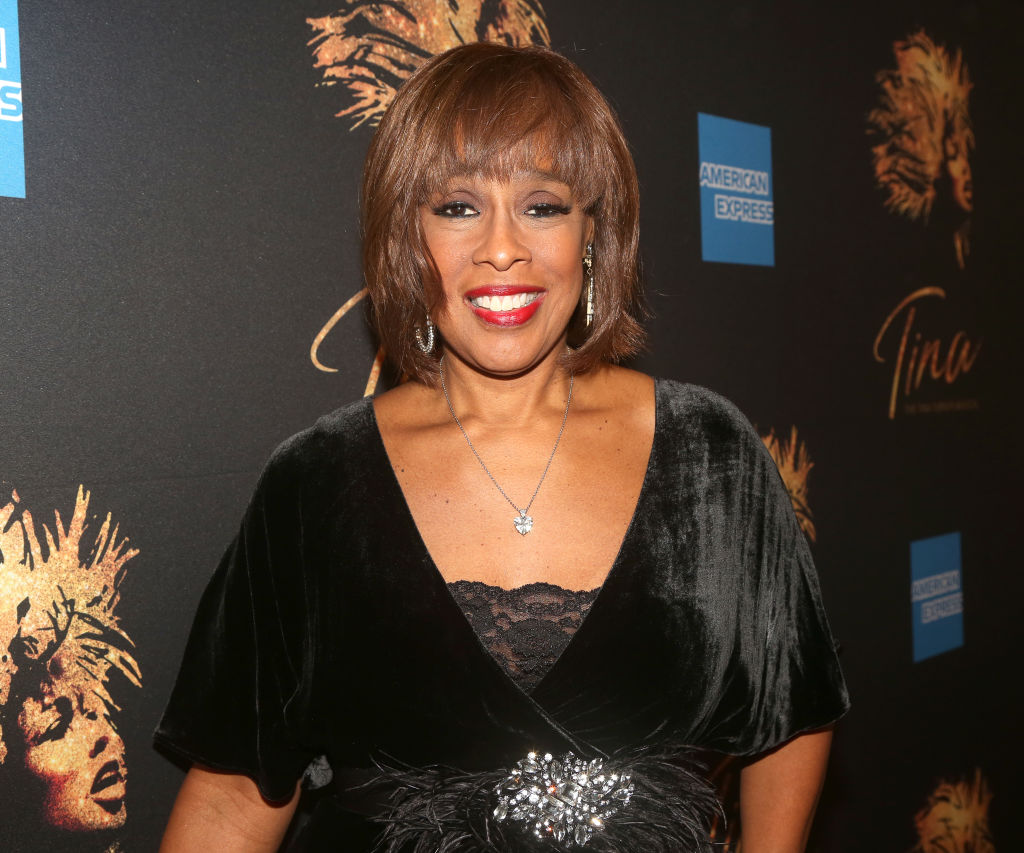 Dental detour
King almost missed her flight to the tropical locale due to a dental emergency right before her trip. Transparent as always, the journalist posted an explanation of her toothy troubles on Instagram alongside of pic of her in the dentist's chair.
"What you don't want to happen as you are rushing to catch a plane for thanksgiving a dental emergency!" she captioned the photo. "But everybody needs a Ruth Uyesugi lead dental auxiliary (swipe left) for Dr. Shaun Massiah who I sent an SOS call in the middle of the night & Ruth was waiting in my office with pointed instruments when I got off the air … I actually think I will make the flight ! Thanx smiles on the upper west side team … I am grinning from ear to ear."
Thankfully, King caught the plane in time for her Thanksgiving family reunion.
Double take
King posted a plethora of pics from her holiday vaca, featuring several family members including her two adult children, daughter Kirby and son Will (whom she affectionately calls her 'favorite daughter' and 'favorite son'). "Diggin in Thanksgiving 2019! All my favorites in Mexico! Great food! A happy couple ! A fire pit! a pretty setting … #extremelyblessed!" she posted on Thanksgiving Day along with a slideshow of her family enjoying the traditional meal.
The news anchor also had some fun with her 23-year-old niece, Mackenzye Schwab. Each year on the traditional trip, the two take part in a photo shoot where King recreates – in great detail – her niece's poses in the pics. King even mimics the expressions on Schwab's face to replicate the shot.
King posted this year's images, noting her ban on any filters or editing. "Tradition continues ! Photo shoot w/Fav niece @mknzschwb in Mexico !" she wrote on Instagram. "swipe left for celebration of cellulite cottage cheese thighs…happy to report no photoshopping allowed!"
Naturally, fans applauded King's untouched photos, praising the news anchor for being real, as always. "Gayle you look awesome in both bathing suits! Let's see if your favorite niece could rock those suits when she hits your age!" one follower wrote.
Another posted, "Oh you look fabulous!!! You are beautiful and personable and why I watch CBS every morning!!!" One fan may have put it best by writing, "You are real Gayle – that's why you are loved SO dearly😍🙌🏽"
Another family tradition
The CBS This Morning anchor also enjoyed another annual ritual with her relatives while in Mexico. King and family embarked on an outreach in the spirit of giving back. "Ole from Mexico! Thanksgiving day community service with family never gets old …" she captioned the slideshow of the family serving a meal to the masses.
Paying it forward has always been a priority for King, instilling the practice in her children since they were young. "I wanted Kirby and Will to learn at an early age the importance of sharing—not just with each other, but with everyone," she wrote in O, The Oprah Magazine last year. "So when they were little, I'd ask churches to share the wish lists of local families in need. My kids and I would shop for everything on the lists, from Game Boys to bicycles, and deliver them on Christmas Day. You know the saying 'It's better to give than to receive?' It's true—and Kirby and Will can back me up on that."
Just another reason fans adore King!