'CBS This Morning's' Gayle King Posts Her Before-And-After Vacation Scale Reading on Instagram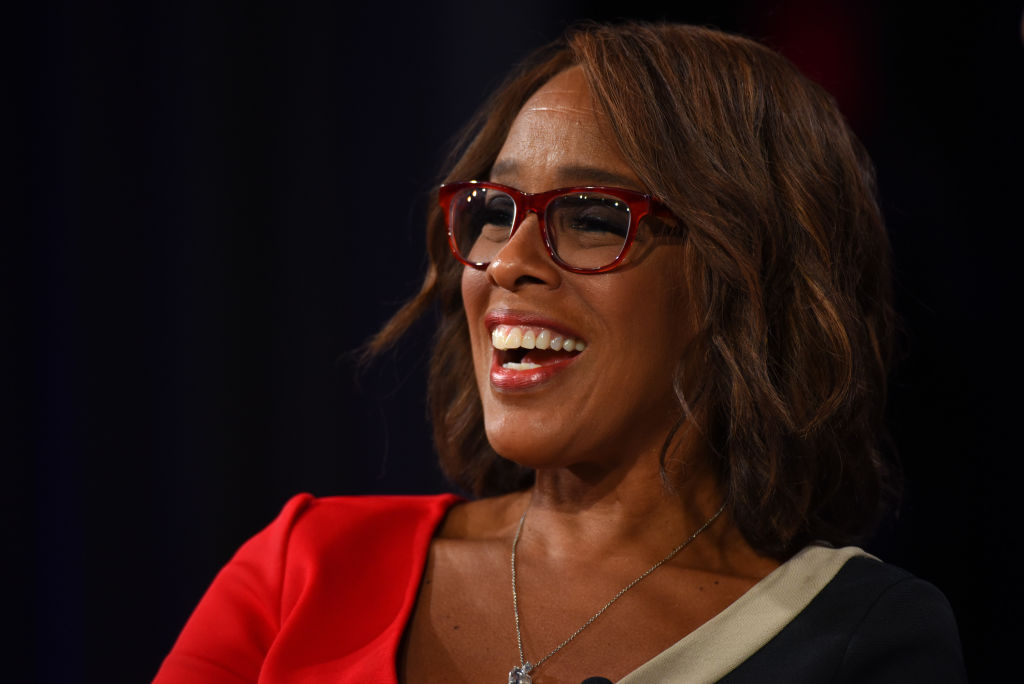 Gayle King of CBS This Morning has evidently been on vacation. Posting from Spain, the lead anchor of the morning news program documented her trip on social media, with images of beautiful scenery and her travel companions, her two adult children, daughter Kirby and son Will (who she affectionately calls her 'favorite daughter' and 'favorite son').
In her trademark good-natured openness, King included another tidbit upon returning from her European vacation. She shared her weight pre-vacation and post-vacation, posting pics of her scale reading before and after her trip.
Keeping tabs back home
King kicked off her trip with an Instagram post of herself with her son Will, as well as a pic of g her scale reading of 172.6 pounds. "VACATION where? w/fav son @willgb3 … started ten pounds overweight swipe left for number this can't end well," she captioned the post.
Despite being abroad, King kept an eye on what was going on back home. The news anchor couldn't resist tuning in to the high-profile Democratic debates, posting to Twitter on July 30, "Watching the Presidential debate with five fellow Americans in SPAIN..it's 2 AM here & we are all wide awake !!! Are you watching?"
King didn't let a little R&R – or a big time difference – get in the way of catching the second night of the debates. "Debate night #2! Still in Spain still watching w/fellow voter friends .. it's after 2 am here..but we believe this is must see tv … what are you watching at your place ?" she tweeted on July 31.
Enjoying time off
The journalist was clearly having an epic vacation, sharing images on her social media accounts. "Sailing the ocean blue in Spain … where to go for dinner?" King tweeted one day. Another post on Instagram read, "Vacation to me means fav ppl @willgb3 checks that box.. pretty, warm places & GREAT food Downside here no Shirley temples where "iz"we? Swipe left …."
As with all vacations, King's excursion to Spain came to an end, which brought her back to where she left off before her trip – the scale. "DARKNESS! the scale after 2 week vacation swipe left to see where I started & how I got here don't regret a single bite in Spain w/ fav son @willgb3 & fav daughter @kirbybump AND her FIANCE Virgil Miller! back to @ww & counting points !" she posted on Instagram, with a pic of her scale reading 174.
Wedding to plan
King certainly had a lot to celebrate on her vacation. She's had a banner year as a journalist, and her daughter Kirby recently got engaged earlier this year to Virgil Miller, chief of staff to Rep. Cedric Richmond according to the Washington Post. Apparently the couple joined King on the trip, according to her Instagram post.
King had announced the engagement earlier this year on her Instagram account, posting, "Guess what happened to @fav daughter … yep @kirbybump is ENGAGED!" King wrote on social media. "Swipe left to see the (very) lucky guy ..welcome to the family VIRGIL MILLER! She thought will [Gayle's son] and I were in la."
The news anchor was ready to start planning the wedding immediately, but her daughter said she wanted to "just enjoy the engagement" for a couple months. "So I've been told that I can't even bring it up," King told Rachael Ray in March. "It's amazing how your children can tell you what to do."
Fans can see Gayle King heading the news desk on CBS This Morning!