Wonder Woman Among Guest Stars in New 'Scooby-Doo and Guess Who?' Series
Remember that time Supernatural's Sam and Dean Winchester linked up with Scooby-Doo and the gang? That innovative episode was awesome, but now Boomerang is launching the new Scooby-Doo and Guess Who? series on its streaming service and there will be other famous characters showing up to collaborate.
Boomerang, Cartoon Network's sister site, has been working on the show since last year, and they're giving fans more reasons to tag along in the Mystery Machine this year. Fans of the old-school Scooby-Doo cartoon already know that in addition to seeing Fred, Velma, Daphne, Shaggy, and Scoob, anyone else can show up as an animated version of themselves to help solve a mystery.
In the past, we've seen guests such as the Harlem Globetrotters, Batman, Green Arrow, Giada De Laurentis, and Vince McMahon. Get a load of some of the pop culture figures who will be making cameos with Mystery Inc. this season.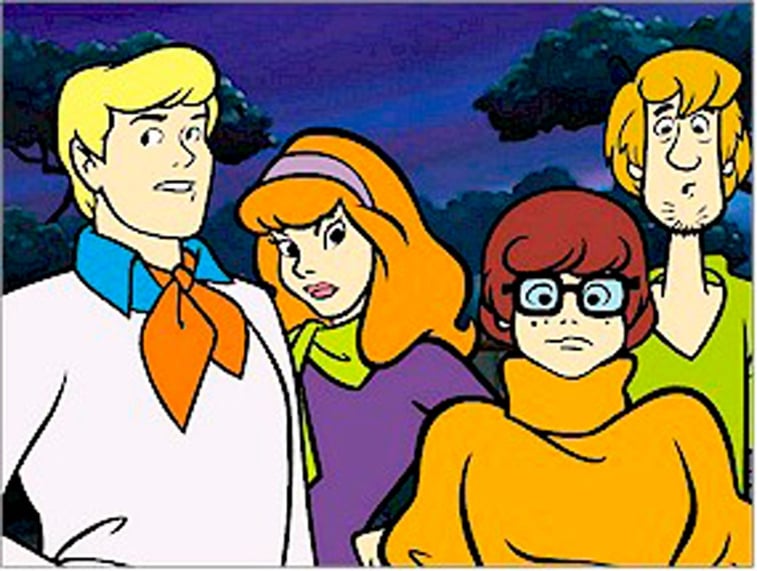 Wonder Woman
Sorry friends, it's won't be Gal Gadot as Wonder Woman this time. However, you will get the talented Rachel Kimsey who voices the cartoon character in the Justice League Action series. Check out all those hot dogs in her invisible jet.
Sherlock Holmes
This won't be the first time Sherlock appears on Scooby-Doo, but it looks like he'll be helping out in his corporeal form this time. Judging by the looks of that Ballista, it's a good thing.
The Flash
The Flash likes working with Mystery Inc., but let's see if he can actually outpace Scooby and Shaggy when it's time to run.
Chris Paul
According to the Los Angeles Times, the Houston Rockets' star will appear in the first episode of the series as himself, no doubt showing off some NBA dribbling skills.
Ricky Gervais
It looks like the comedian calls on the gang to get rid of "a cat-headed mummy" that's terrorizing his apartment.
Sia
In a blink-and-you'll-miss-it moment, singer Sia is seen rocking her black-and-white wig while careening down a slide in the trailer. Guess what? You get to see her face and Daphne is totally fangirling.
Halsey
The other pop singer slated to appear is Halsey, but it's unclear if she will be playing herself or another character. She happily embraced her voice-acting role as Wonder Woman in the Teen Titans Go! to the Movies film, so she may surprise fans in this one.
Jaleel White
White will be playing an animated version of Steve Urkel in the series. A fun fact from IMDb states that this will be the first time White has played Urkel since the Family Matters finale. Talk about a throwback!
Neil DeGrasse Tyson
It's rumored that the scientist will pop in as a version of himself for the series. Bill Nye is also slated to appear, so maybe the two will be in the same episode?
Mark Hamill
Mark Hamill has been a voice actor for cartoon and video game characters in the past, including for various Scooby-Doo series. Fans should look forward to him being himself on this show.
Kenan Thompson
CinemaBlend has a shot of Thompson working on a case with Mystery Inc. that has people wondering if something has him shaking in his boots for his episode.
Others due to appear in the series include Wandy Sykes, "Weird" Al Yankovic, and Penn & Teller. Scooby-Doo Guess Who? will be debuting on June 27 and will air each Thursday beginning in July. Boomerang's 24-hour showings of old and new Warner Bros. cartoons is giving us another winner to tune into this summer. Jinkies!