Are These Celebrities Aliens? Hollywood Stars Who Some Believe Aren't Really Human
Is Hollywood a little too strange for planet Earth?
Many celebrities have portrayed aliens onscreen, and some believe in them in real life. A handful of famous people have talked about encountering aliens by spotting UFOs and even being taken by them. But are any of these celebrities aliens themselves?
It's a weird question but, believe it or not, many people ask it. Some celebrities said they thought other famous people were aliens; others joked about not being an earthling.
Let's take a quick look at 22 celebrities who have received accusations that they are from another world. No. 9 even had horns implanted under her skin, while No. 7 appears to have real magic abilities.
22. Elon Musk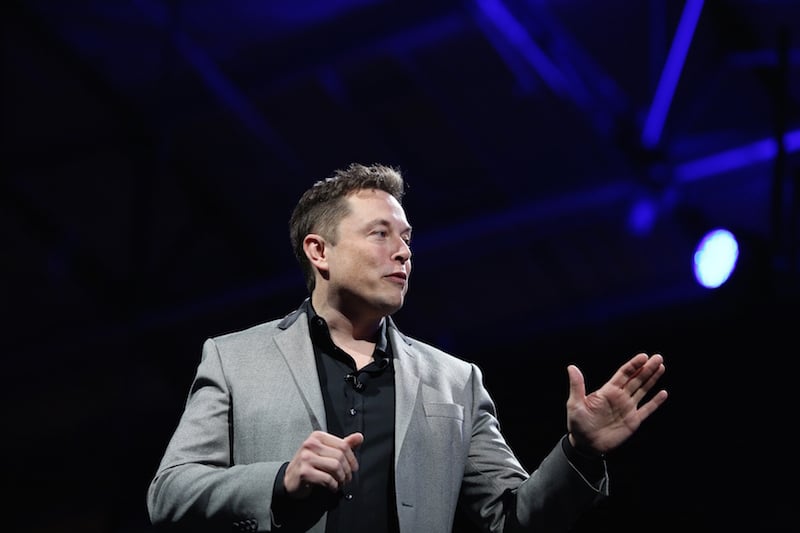 There's a lot to be said about Elon Musk — and some might even go as far as claiming he's an alien. Their evidence? Why's he so obsessed with going to space? Perhaps for him, it's a homecoming. Musk even claims that perhaps aliens already live among us.
Next: This actor isn't denying that at least some of his brain contains alien power.
21. Gary Busey
5 parts of my brain contain alien power on the intergalactic highway of existence @thegarybusey #CelebApprenticeMVP retweet if you agree

— Gary Busey (@THEGaryBusey) March 26, 2013
Next: A billionaire's fascination with space could be more than just a passion.
20. Richard Branson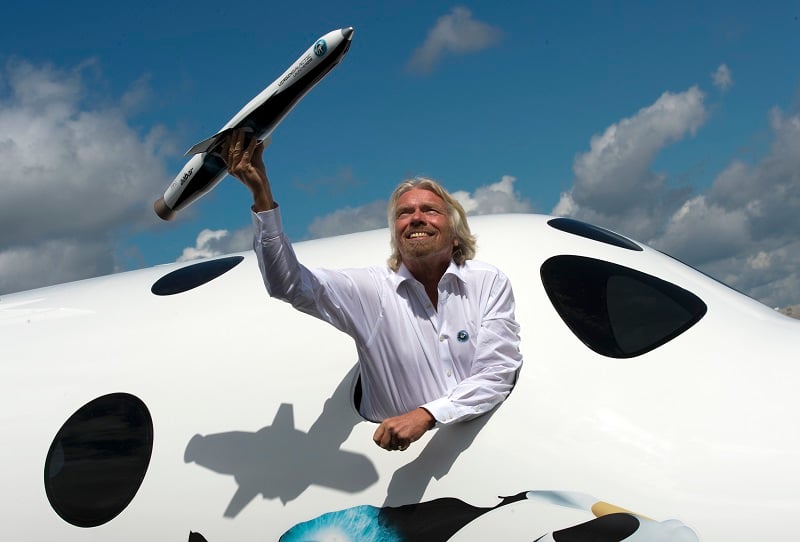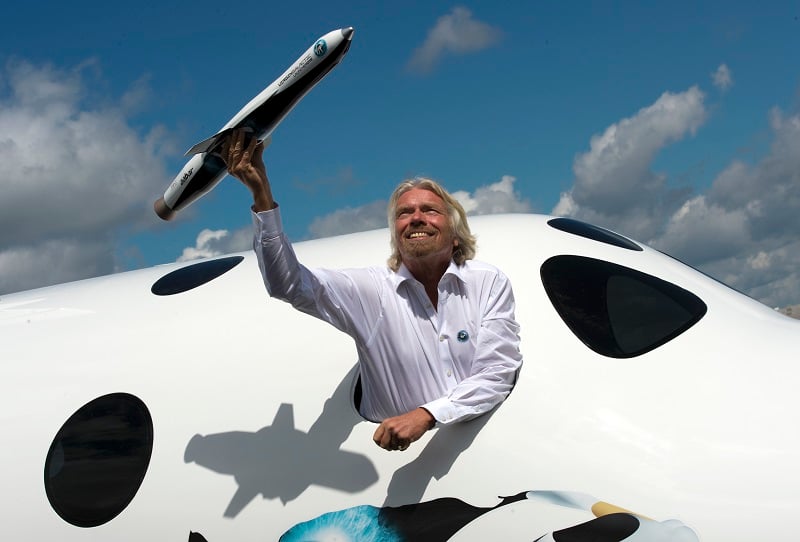 The billionaire is fascinated by space and has a spaceflight company. Known for his pranks, Richard Branson once made a hot air balloon look like a UFO and land in a field outside of London. He even tweeted about meeting aliens during his visits to space.
"I've been to space 4 times, & impressed aliens by telling them I'd been to earth 5 times!" @ShuttleCDRKelly http://t.co/busWRD65nV

— Richard Branson (@richardbranson) August 21, 2013
Some people got so suspicious they wrote an article about Branson's home planet being "Zolthor" and discussed his plans to go home. He allegedly said, "I don't remember much about getting here as I was cryogenically frozen for the journey by the elders. I just remember being told to save the people of Earth from themselves, which I tried, unsuccessfully."
Next: Is this talk show host an alien just trying to learn more about humans?
19. Stephen Colbert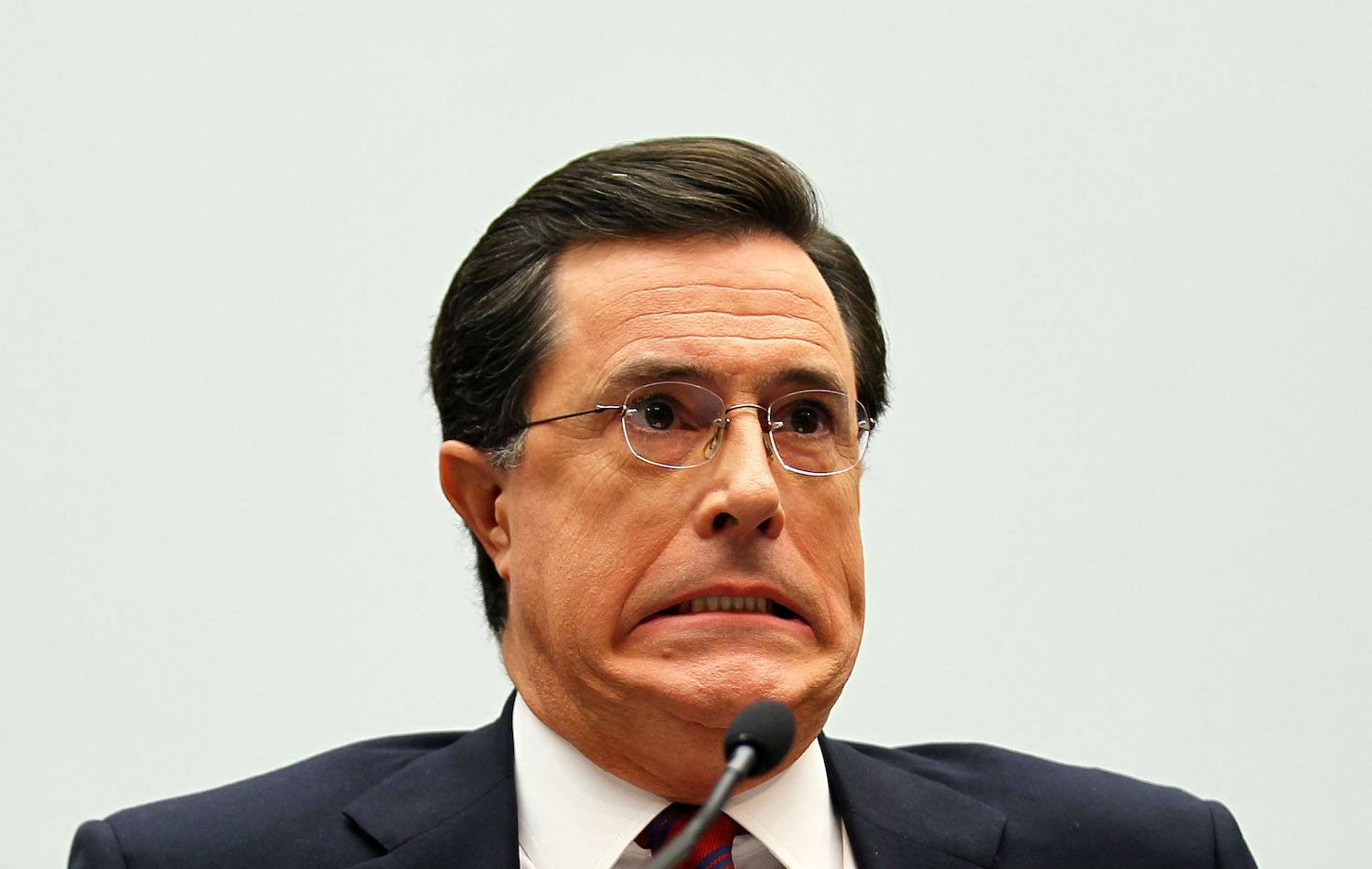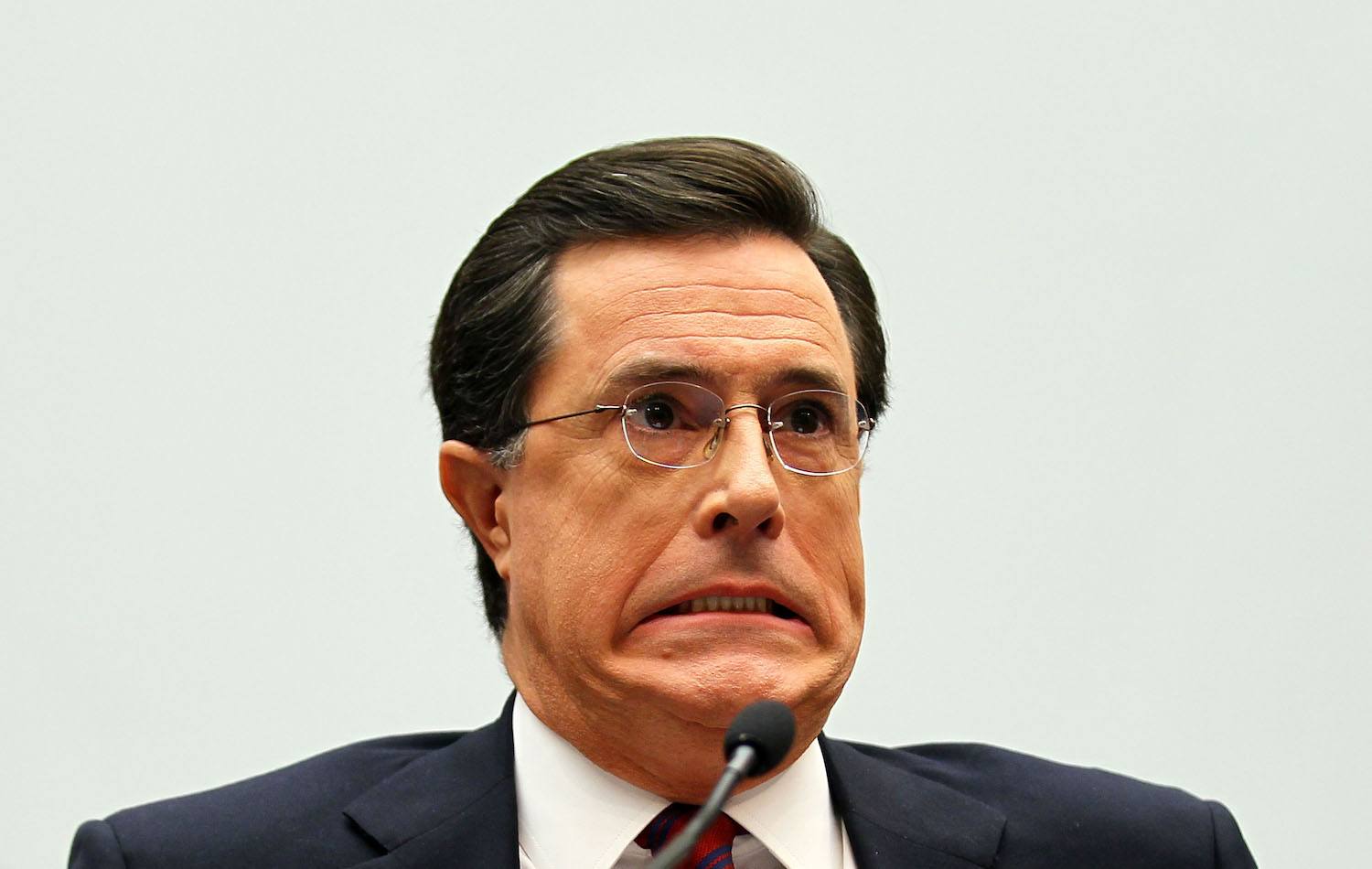 The talk show host has commented on pop culture and politics for years. That's typical of the job, but some considered it his ploy to learn about humans. Comedian Louis C.K. went on The Tonight Show to explain his wild theory to Stephen Colbert.
"No, you were like an alien who studied human behavior, and got close but didn't quite get there," he said about Colbert going from a "very weird-looking dude" to a popular late-night host on a big network. Colbert responded, "You're describing a sociopath. Like I could murder you and my heart rate wouldn't go up." But the stand-up comedian clarified he thinks he is the next version of human.
Next: A 140-year-old photo suggests that vampires have infiltrated Hollywood.
18. Nicolas Cage
Nicolas Cage is a vampire https://t.co/EhOnUgzFXY pic.twitter.com/BWaFKGDJMH

— C.R. Berry (@CRBerry1) September 21, 2017
"Online entrepreneur" Jack Mord discovered a 140-year-old Civil War-era photograph of a soldier who looks strikingly like Nicolas Cage. In one of the strangest rumors to circulate the internet, he said Cage is an "immortal vampire" who "reinvents himself once every 75 years or so."
After attempting to sell the picture for $1 million on ebay, Mord received so much online backlash that he removed the image. The question of Cage's vampire background remains unanswered.
Next: We wouldn't be surprised if this guy cruised around space.
17. Tom Cruise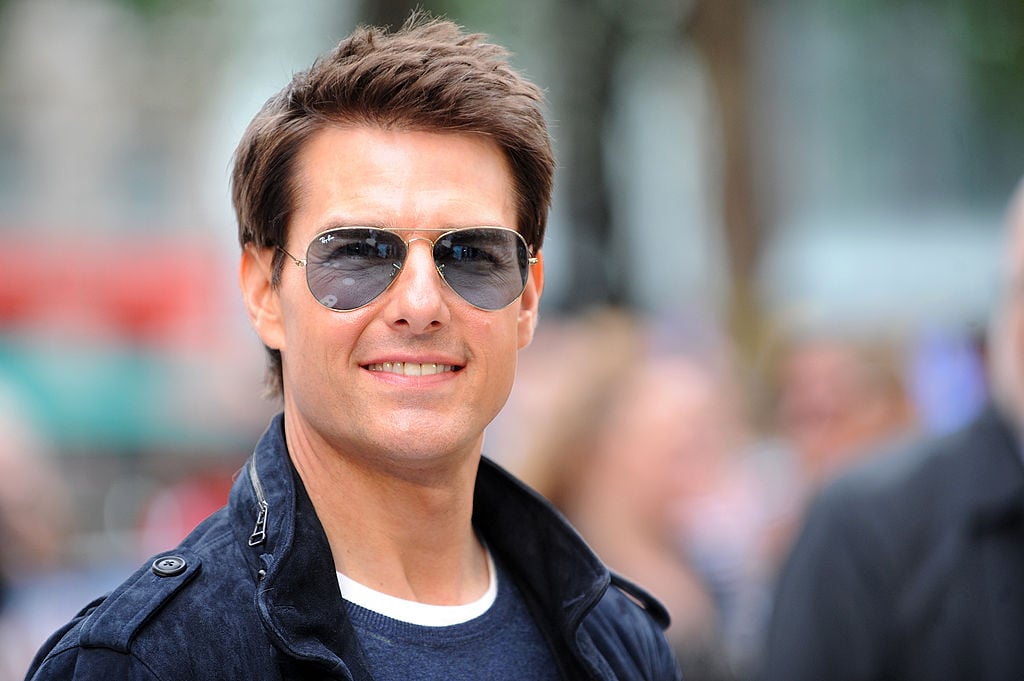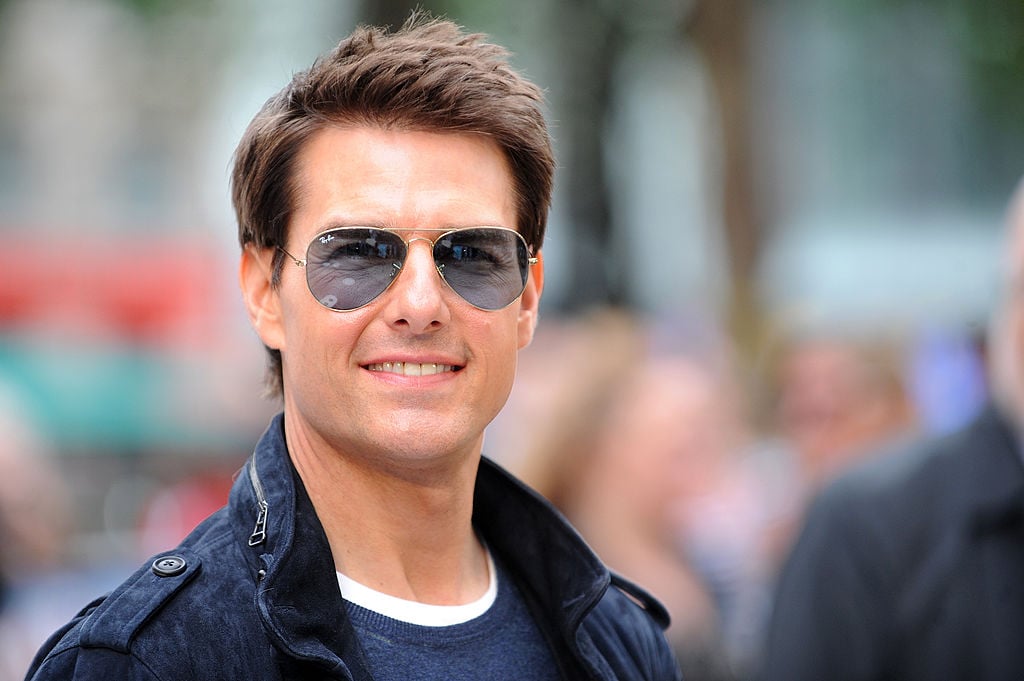 Not only does this action star involve aliens in many of his movies, but Tom Cruise actually makes a strong case for being an alien himself. As an outspoken follower of Scientology, he believes that "humans descended from some sort of alien," which would make us all aliens, right? Creepy.
Next: People have asked this seemingly immortal mogul about being a reptilian alien.

16. Mark Zuckerberg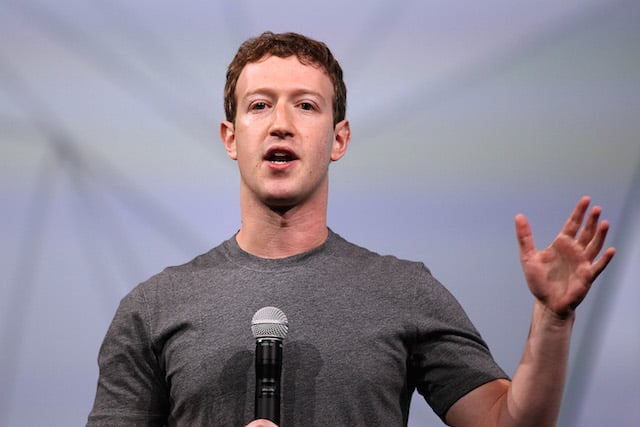 The conspiracies about rich and famous aliens have gotten so rampant, that even Mark Zuckerberg has been targeted. Some folks believe he might be a reptilian — a sort of lizard alien. They point fingers towards his interest in ancient and obscure history. Someone even asked him during a live chat if he was a reptilian alien!
 Next: An outlandish pop icon confounds those who don't know her.
15. Madonna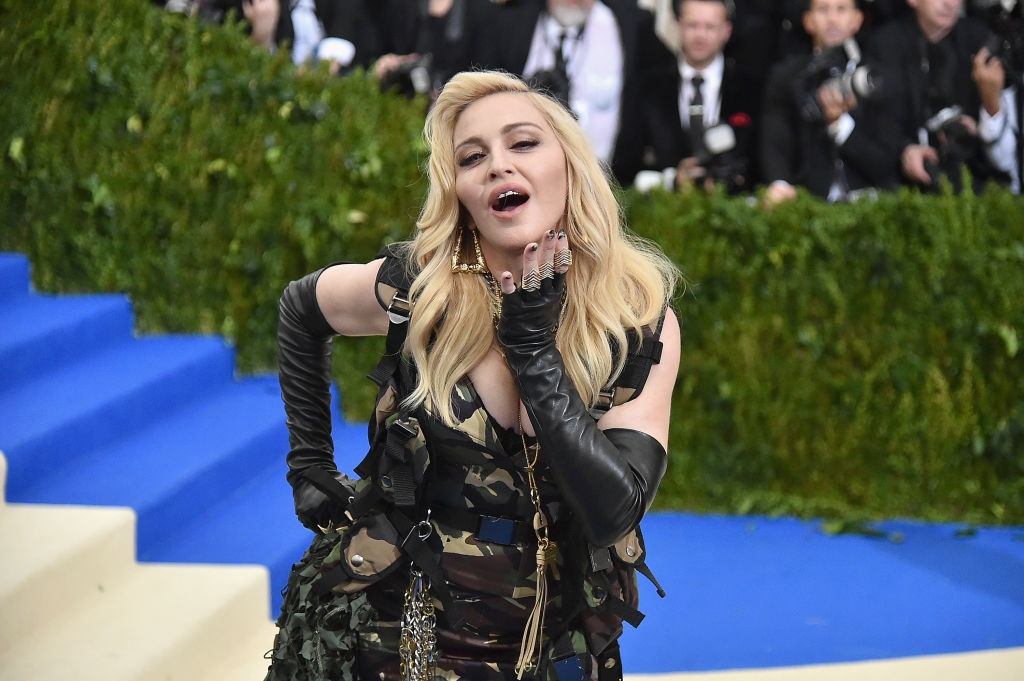 Award-winning photographer Richard Corman jumped at the chance to shoot Madonna far before she became a star. The pair toured New York's Lower East Side during the shoot.
Corman told Rolling Stone about a moment when Madonna sat down on a bench with some elderly people: "We're walking through the Lower East Side and we come to this American Nursing Home. And she finds this group sitting there and she just literally walks between these two gentleman and nuzzles herself in there … They didn't have a clue who she was. They just thought she was this strange beautiful alien."
Next: This singer is known for his freak show.

14. Marilyn Manson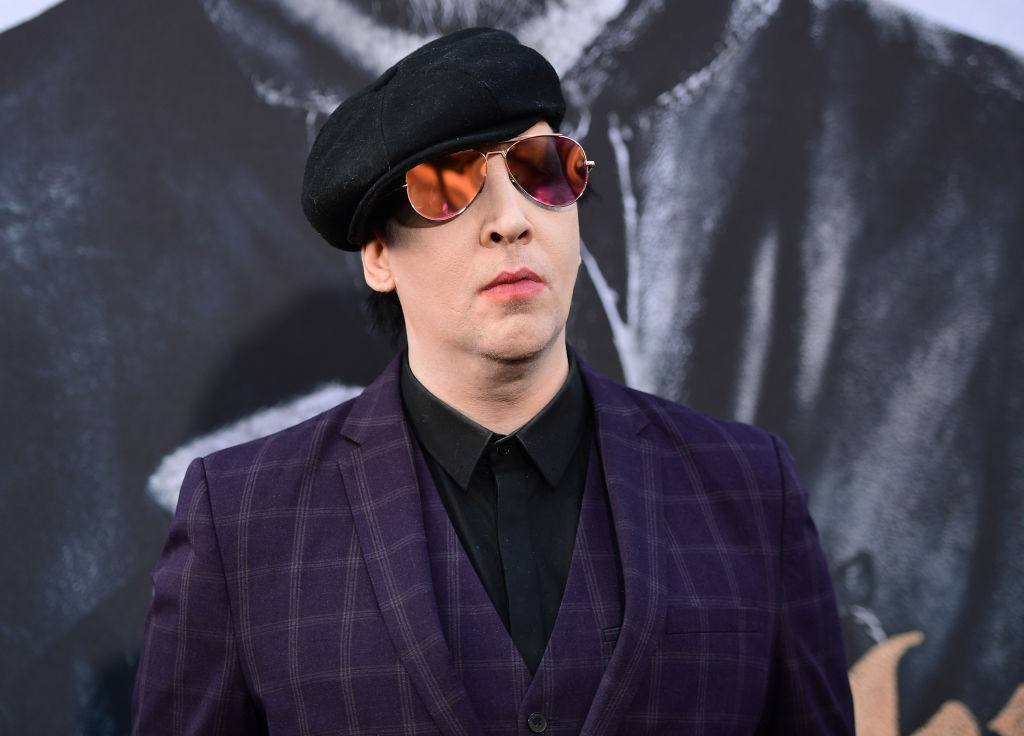 When Marilyn Manson starred in the 2005 video game Area 51, many speculated he was an actual alien. He didn't negate the claims, telling MTV, "The thing about 'Area-51' that was interesting to me was that I'd be portraying an alien who shares a lot of similar feelings that I do, such as a distaste for mankind in general. It's a game for people who don't necessarily trust the government, who don't trust everything they're told or taught in school."
Area 51 draws gamers into the world of alien research at a Nevada facility. The subject of the game must explore five levels of the building while confronting alien conspiracies. Manson served as the game's narrator.
Next: This actor didn't outright deny the possibility that he may be an immortal
13. Keanu Reeves
Every time I shave. It makes me think I may be immortal, like Nicolas Cage and Keanu Reeves. pic.twitter.com/bjLqEKIeFV

— rdan goldencastaño (@rodangol) June 9, 2017
The Matrix actor has received many accusations of being a vampire — or at least immortal. So much so that someone created a website dedicated entirely to the topic. To summarize its content: Keanu Reeves doesn't age, and he has lived through many identities (some famous) throughout history, including Charlemagne and Paul Mounet. When Jimmy Fallon addressed the rumors, Reeves responded, "We're all star dust baby."
Next: A star so larger than life, it's almost extraterrestrial.

12. Michael Jackson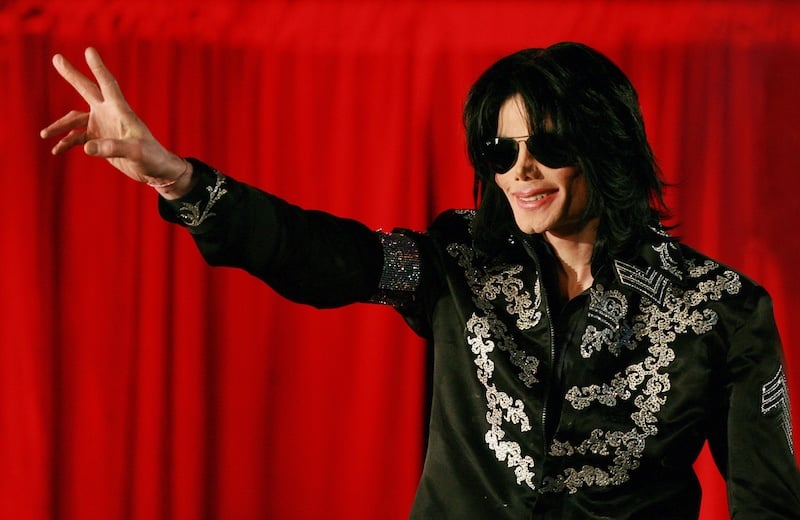 The entertainment industry considers Michael Jackson to have been one of the most talented performers ever. But he was also one of the most unique. So it's no surprise that even Weird Al Yankovic compared meeting Jackson to an alien encounter.
"He's super nice," said Yankovic. "Very soft-spoken. But it's not like you're meeting a human and I don't mean this in a bad way! It's sort of like he was so bigger than life, he was so iconic. It's almost like you're meeting an alien or you're meeting like a statue from Madame Tussauds. You can't possibly be real!"
Next: This actress, known for being somewhat of a chameleon, is ready for aliens to come out of the closet.

11. Tilda Swinton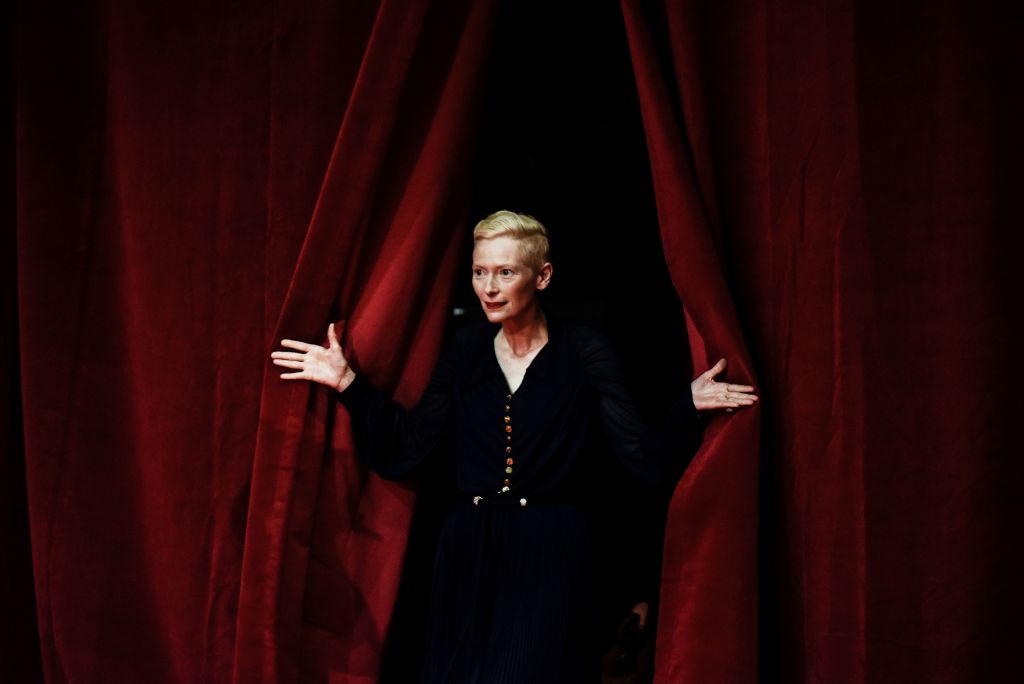 The actress can transform into pretty much anything; the proof is in these eerie pictures. That's probably why Tilda Swinton is another celebrity who's considered odd and alien-like. According to Complex, she has many alien-like qualities including "extremely wide-set eyes, a triangular face, narrow lips, and a pale, androgynous physique."
Swinton seems to agree. She told Esquire, "I'm all for aliens coming out of the closet and claiming their alien status. Enough with the disguise!"
Next: A journalist who may hide the truth.
10. Anderson Cooper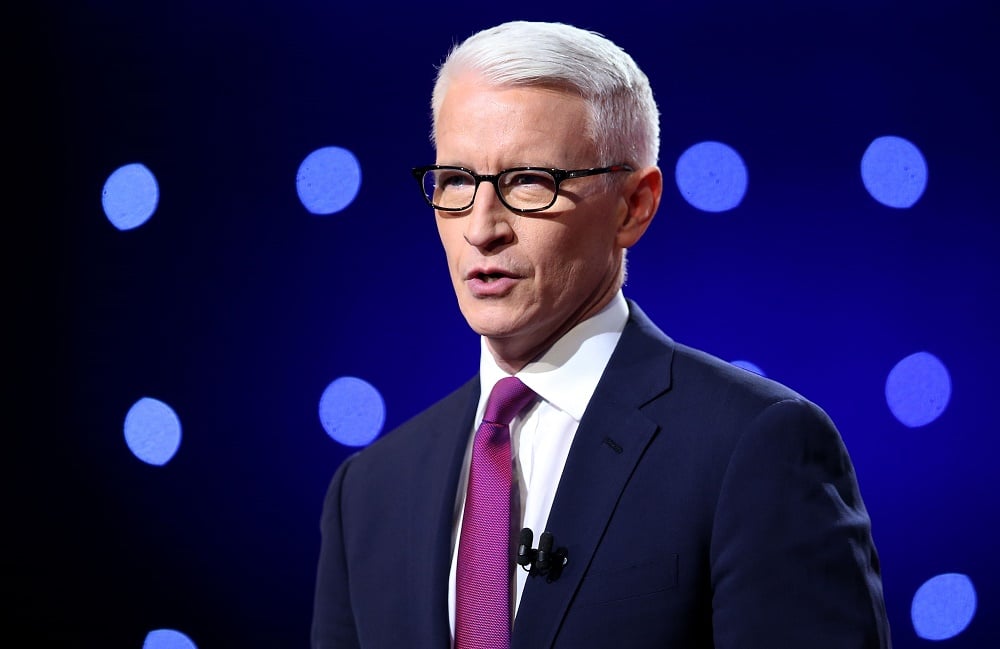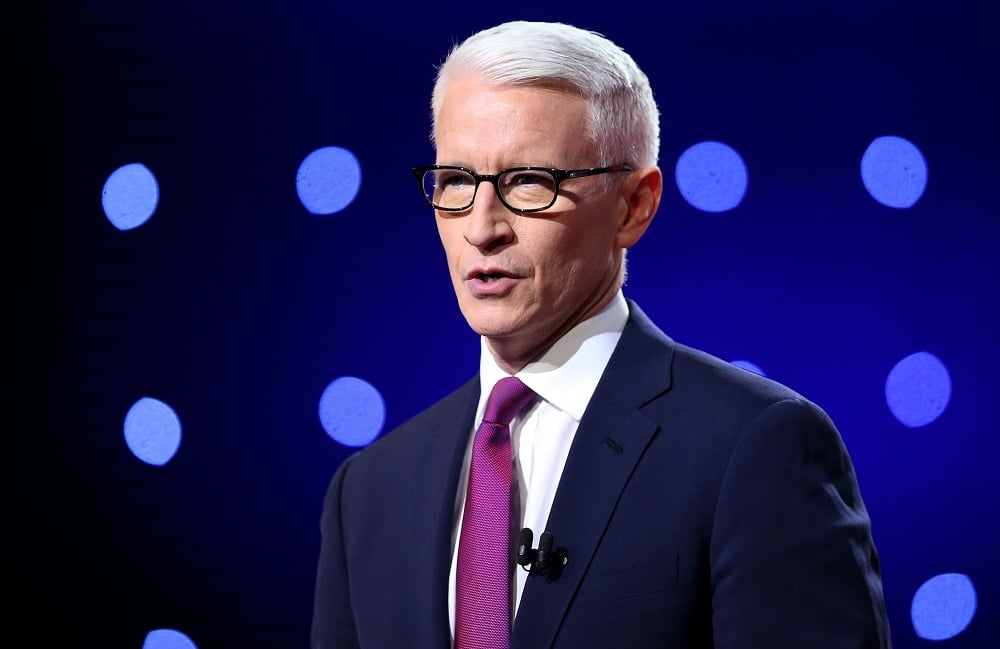 The news anchor is weirdly at the center of conspiracy theories. A YouTube user The Truth Factory created a video, "Anderson Cooper Could be an Alien Vampire," which claims "his fair complexion comes from the need to feed off the life force of Republican dreams." A Reddit thread also claims Anderson Cooper is an alien vampire. So that probably means a lot of people think Anderson Cooper is ageless, which is kind of a compliment.
Next: This pop star's crazy outfits made fans question her humanity.
9. Lady Gaga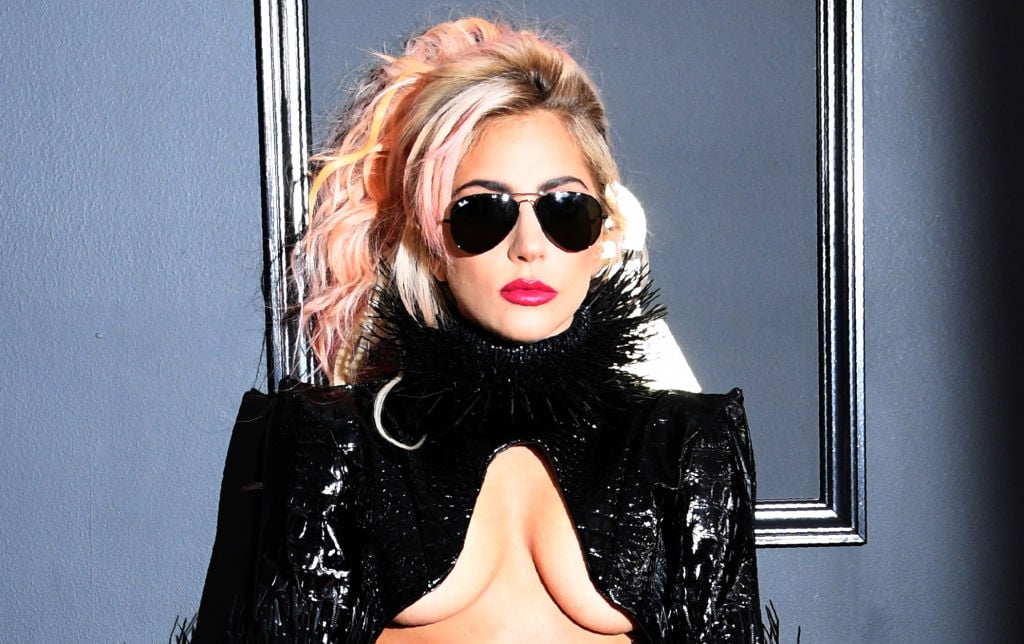 When the pop star went through a phase of wild costumes and entering red carpets in an egg, people attributed Lady Gaga's stunts to her being another kind of life form. The Times of India claimed that one-third of Brits believe she is an alien, according to a survey. They also note she "got horns implanted under her skin for a TV show appearance." Pretty freaky.
Next: This late legend might be the original celebrity alien.

8. David Bowie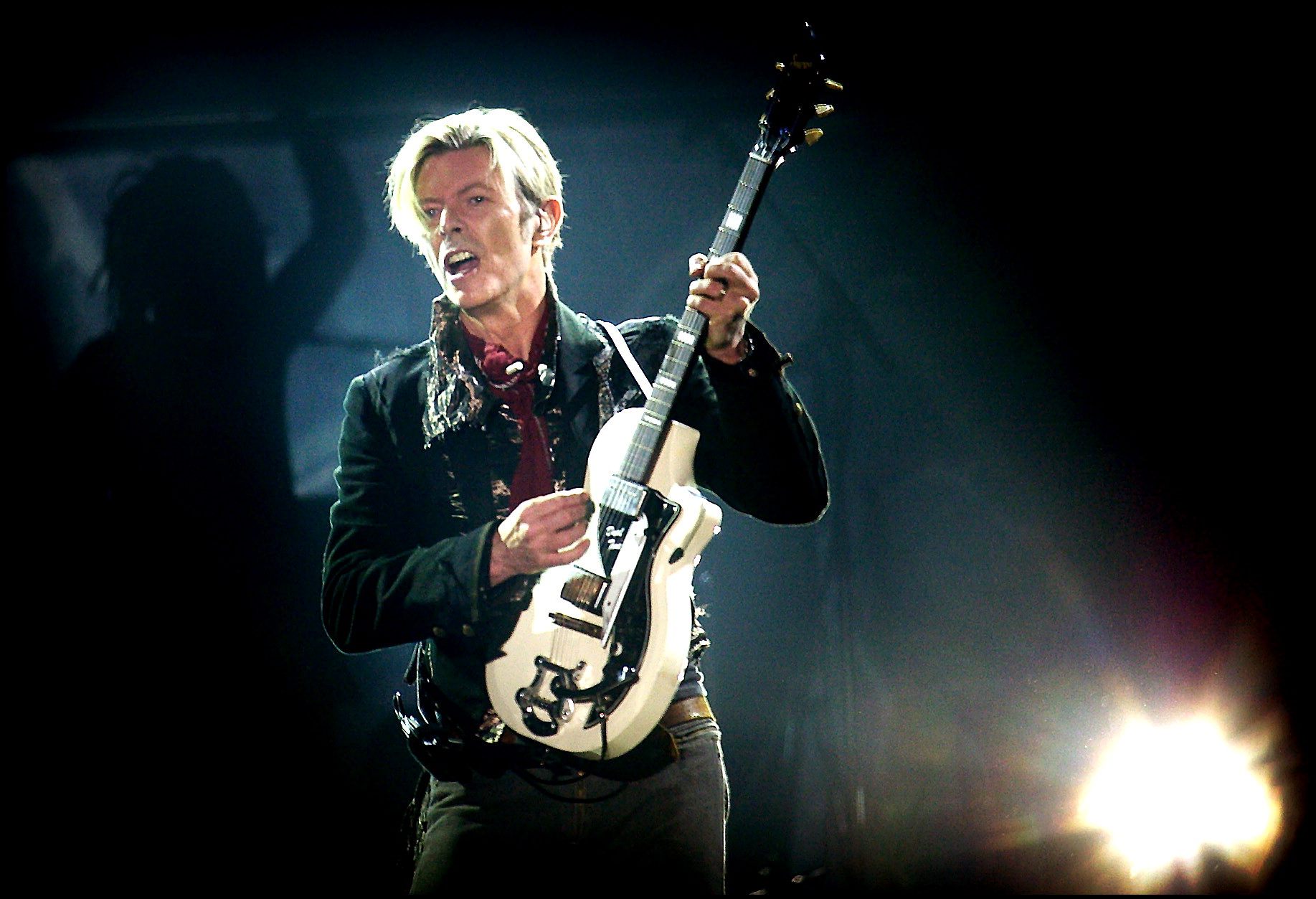 Some people also consider David Bowie an alien. It has a lot to do with the icon's obsession with space in his work. Bowie's alter-ego was Ziggy Stardust, and his albums included song titles like "Moonage Daydream," "Starman," "Life on Mars?," Hallo Spaceboy," Dancing Out in Space," and "Born in a UFO." He convinced artists like Nina Simone that he wasn't an earthling, too. According to Billboard, she described him as "not human" and said, "David ain't from here."
Next: This entertainer's unbelievable feats have some questioning his true identity.

7. David Blaine
https://www.instagram.com/p/BVC3YL7hT5o/?hl=en&taken-by=davidblaine
The popular magician pulls off wild stunts like burping up frogs, getting buried alive, and being encased in a block of ice for hours. So it's no surprise people think something is different about David Blaine. Some writers and fans liken him to an alien. Entertainment Weekly said, "It just seems very obvious to me that David Blaine is some sort of wizard or alien, sent here from an entirely different realm to infatuate us with magic so as to slow down the process of science."
Another site, Detained For Entry, says, "David Blaine is a high level warlock that uses power from these aliens to do magic and perform rituals during his shows."
Next: Everything about this icon screams "unique."
6. Prince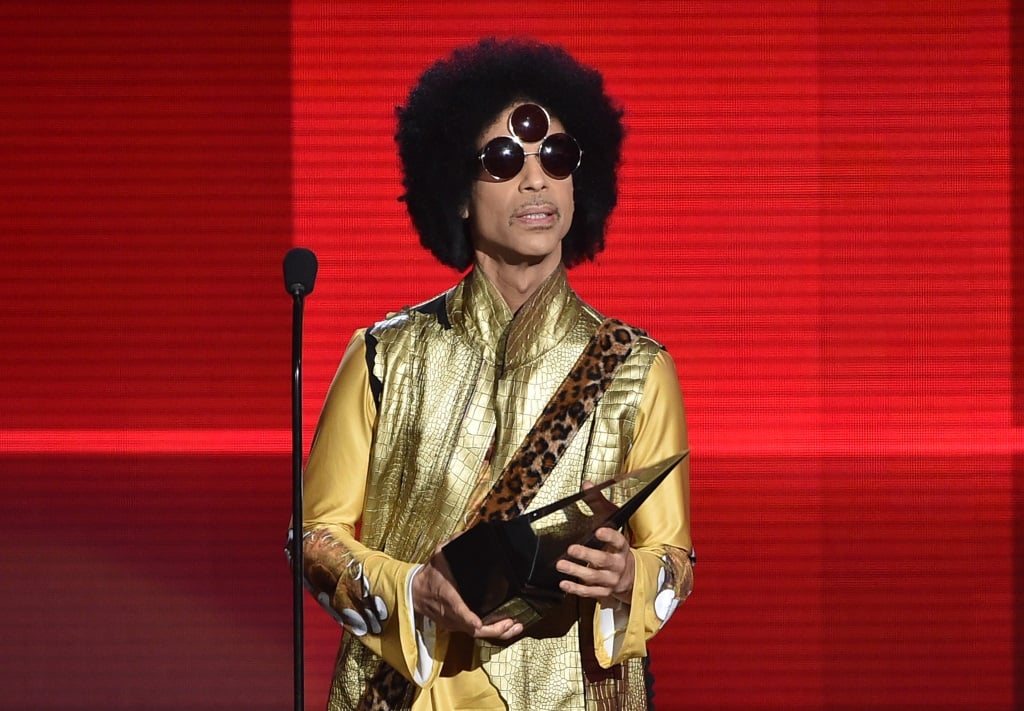 Here is another icon who was so unique he made others think he was an alien. The three-eyed sunglasses he would wear probably didn't help his case. A blog also presents the case of him being an alien with, "Have you ever seen any childhood pictures of Prince? Yeah me either."
People have described the eccentric actor in many ways including being an "alien oddity." He also tweeted some interesting things about the power of his brain while he was on Celebrity Apprentice.
Next: This British heartthrob's looks may be considered other-worldly to some.
5. Benedict Cumberbatch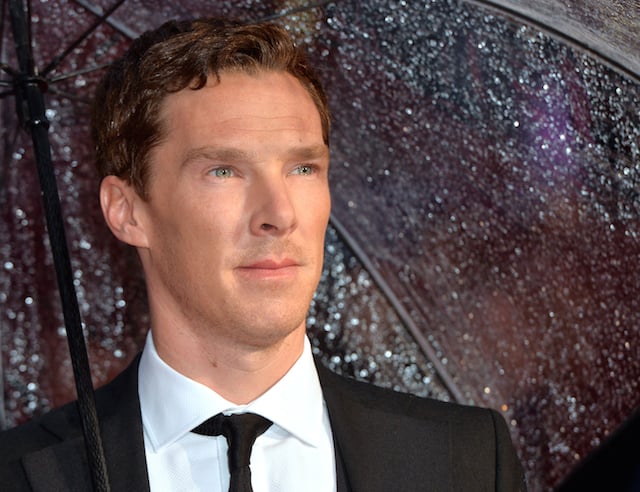 James Corden accused Benedict Cumberbatch of not being human. "I believe that there are aliens," he said on BANG Showbiz. "They are people that you look at and go, 'I don't know how they're doing that.' And then there are people who are always representing the audience." He then later said, "Benedict is an alien and I'm a human."
It seems like a lot of people agree. Buzzfeed listed multiple extraterrestrial beings who compare to Cumberbatch's face.
Next: This fashion mogul's unique look seems nearly celestial.
4. Karl Lagerfeld
The style icon is so unique that he's been categorized as an alien, too — mostly for how he dresses. You'll never see Karl Lagerfield without his shades and stark white hair. But would an alien come to Earth just to dominate the fashion industry?
Next: This singer doesn't do much to dispel the alien rumors.

3. Lorde
https://twitter.com/lorde/status/460962804040597505?lang=en
Many weird conspiracies center around Lorde — including the notion that she is much older than she is. But there's also one that she's an alien, and she isn't afraid to get in on the fun by tweeting about it.
Next: Being an alien would explain some of his crazy actions.
2. Justin Bieber
The pop star is involved with many conspiracy theories. In a video, a man says Justin Bieber's eyes change during court in a segment on Fox News. Many theories are thrown out in the comments, like him being part of the Illuminati, but being an alien comes up, too. Bieber allegedly shape-shifted into a reptilian lizard in front of fans in Perth, Australia.
PerthNow took down its article, but it allegedly read, "Bieber's head shrunk, his eyes went black with stripes down the center (which could be his Very Reptilian irises), he grew taller, and had gross-colored scales on his body." Evidently, fans screamed, cried, and ran for the exit.
Next: This rap star's wild outfits certainly contribute to speculation.
1. Nicki Minaj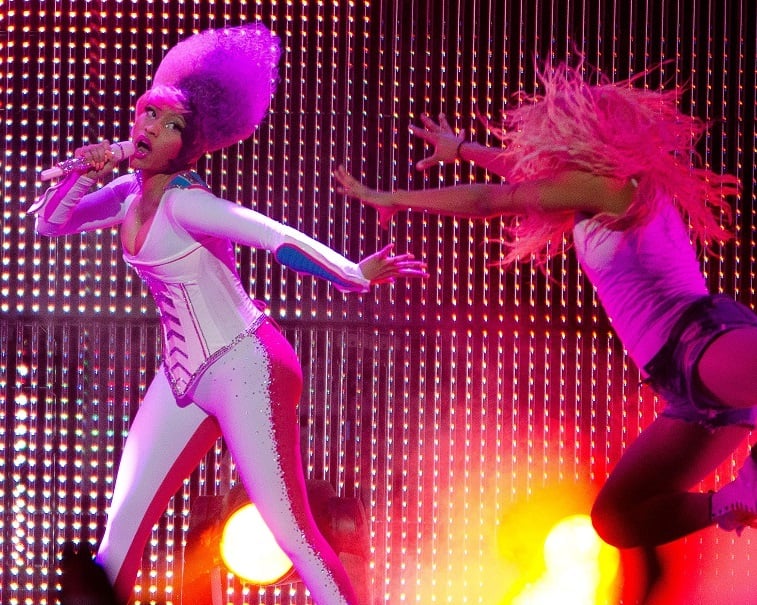 The rapper also went through a phase of crazy costumes and alter egos. But some people were so convinced she wasn't human that there was a video made of her eyes "shape-shifting" back in 2012. That's a dedicated conspiracy theorist.
Follow Nicole Weaver on Twitter @nikkibernice.
Read more: Do You Believe? Celebrities Who Claim to Have Encountered Aliens
Check out The Cheat Sheet on Facebook!