13 Celebrities Who Have Been on 'American Ninja Warrior'
American Ninja Warrior is the hardest competition on television. Even the best contestants have come on year after year making it further on the show, but not winning. This year we have been wondering who will be the next Isaac Caldiero, but we might be asking that question for many more seasons.
The show definitely looks fun, so it makes sense that a lot of people have wanted to try it out including celebrities. Some of the American Ninja Warrior celebrities more sense because they are professional athletes. But even actors who typically give some of their work to stuntmen, have taken the chance to show the world what they've got. So which famous people have tried to finish the course? Here are 13 celebrities who have been on the show.
1. William Moseley
The actor played Peter Pevensie in The Chronicles of Narnia and more recently Prince William on The Royals. William Moseley was one of the few actors to take a shot at being a warrior on the show in 2012. He makes it through multiple obstacles before falling on the Devil Steps. Although this isn't the actor's expertise he was disappointed by his performance.
"You actually feel completely knackered by the time you get to those Devil Steps," he told Digital Spy. "I should've done better — it always pisses me off when I watch that video. I might be able to do better now — who knows?"
So how did the actor get himself on a show that involves some of the world's hardest obstacles? "I went to watch some friends compete," Moseley explained. "They were these Parkour guys who I worked with on a small film and I went to support them. I saw other people doing it and I thought, 'Maybe I could have a crack at that.'"
He didn't ask to join, but was approached by producers. "It was one of those really lucky moments. Sometimes you get recognized and it's terrible, but sometimes you get recognized and it's amazing. The producers recognized me, 'Are you that guy from Narnia?' — so they managed to get me in and put it on television."

2. Usher
Ellen is always putting celebrities to the test on The Ellen DeGeneres Show. Typically that involves pranks, but this time she asked the ripped R&B singer to go through an obstacle featured on American Ninja Warrior. So Usher might not have been technically on the show, but it was definitely good promotion for American Ninja Warrior and featured the show's usual hosts.
Usher was able to make it through the first few courses just fine. But not being familiar with the rules, he ends up breaking them on the ropes course. However, he does make it through without touching the ground. He finished off by running up the warped wall and hitting the buzzer at two minutes and 14 seconds.

3. Allison Janney & 4. Anna Faris
The actresses star together in Mom so while promoting it they also got to do the American Ninja Warrior course on The Ellen DeGeneres Show. The pair got to do the course together so they had a certain advantage over other people who have tried to go through the course.
Allison Janney definitely takes the lead by going through first and lending a helping hand to Anna Faris when she needs it. Sadly Faris just ends up giving up after hitting the mat multiple times. But Janney has a sloppy yet victorious finish and hits the buzzer. Maybe if Janney trains a bit more she can appear on the real show.

5. Shawne Merriman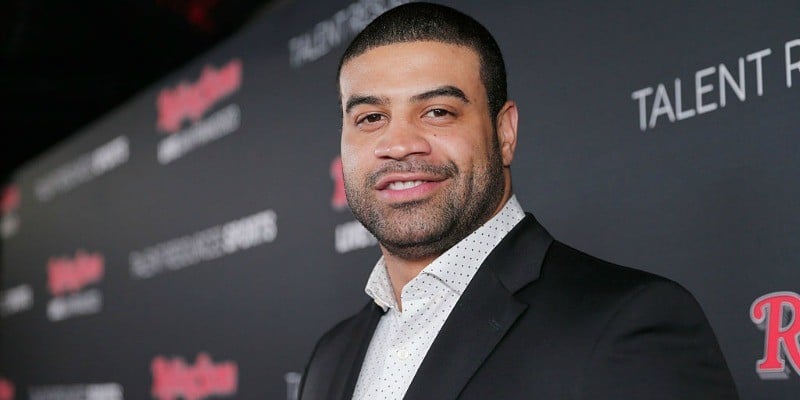 He was a NFL linebacker from 2005 to 2012 for the San Diego Chargers and eventually the Buffalo Bills. After football he began making appearances on WrestleMania, so he is no doubt a strong athlete. He tried to take a shot on the show in 2013, but it actually didn't play out that well.
When asked why he didn't make it far into the competition he said, "They forgot to tell me that 260 [pounds] don't work on trampolines," reported TMZ. That could definitely be the case. A lot of people who excel at the competition are lean mountain climbers, not bulky football players. At the time he wasn't totally planning to give up.
"Next year, if I get the opportunity, I'm going to train for it. I know they got obstacles in the country. I'm going to train for it and I'm gonna go back and do it again. Guaranteed I'll beat the course."

6. Mark-Paul Gosselaar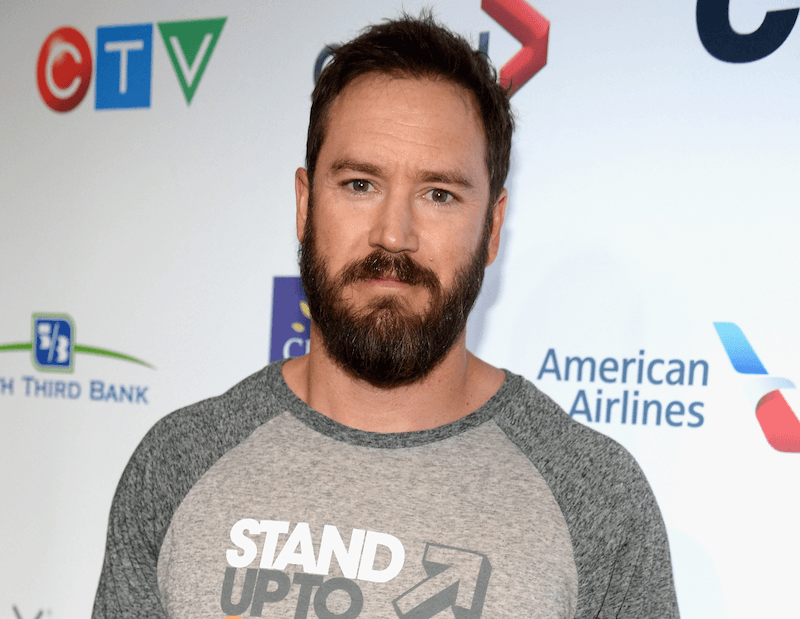 He played the slick Zack Morris on Saved by the Bell, but more recently has been in CSI, Truth Be Told, and Pitch. The actor hasn't actually done many physically challenging roles so it might be surprising that he is one of the few male actors who also competed on the show.
The actor might have been able to make it up the warped wall. But he wasn't able to fully complete the course. He posted another video on Instagram showing where everything went wrong for him.
7. David Charvet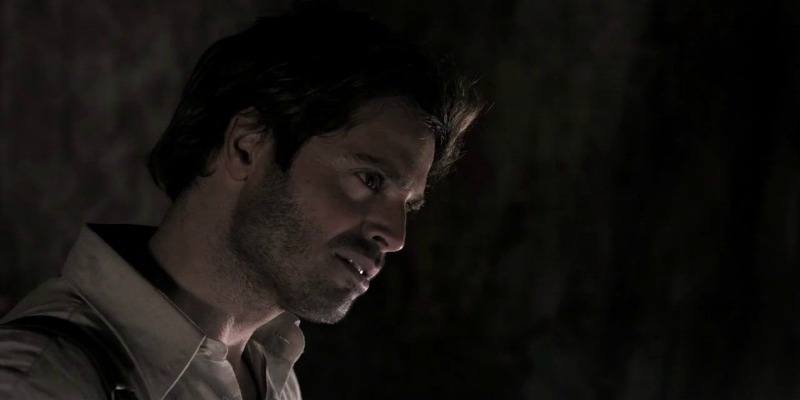 You probably know the handsome actor as Matt Brody on Baywatch, or Craig Field on Melrose Place. For those roles he definitely had to keep in shape, but they were still nothing like what our ninja warriors go through. However the actor still took a shot at the course.
Sadly, Charvet didn't capture a video of his route up the warped wall, but he did take a victory picture on top of it. "Running the#americanninjawarrior course was an incredible moment," he wrote in the Instagram caption. He also recorded a video of his son, Shaya Charvet trying to get up the warped wall. It looks like he has a young ninja in training.
8. Zach Gowen

When he was 8-years-old, Zach Gowen was diagnosed with cancer in his leg and had to have it amputated. But that definitely hasn't stopped him from achieving universally physically challenging goals. He was the first ever one-legged professional wrestler and competed in the WWE. He was let go from his contract after six months but then he made it on American Ninja Warrior.
He took a shot in the Indianapolis Qualifier in 2016, and did it without his prosthetic. He definitely had a good run through multiple obstacles including the rolling log which practically requires you to wrap two legs around it to hold on. But he does later fall and doesn't make it any further in the competition. We do however hope he tries again in the future.
 9. Hélio Castroneves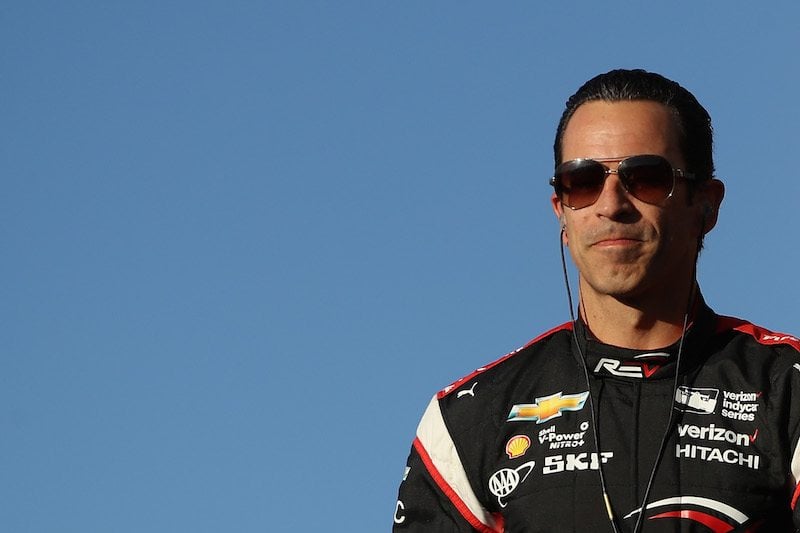 The IndyCar driver is definitely fast on the race track, but how would he do on the obstacles? Well he decided to give his fans that answer by going on the show. He went through the Indianapolis Qualifier, but sadly couldn't finish the course. He slipped off of the fly wheels.
"It was incredible to be here on the set of American Ninja Warrior," Hélio Castroneves said according to Auto Week. "The goal coming into the competition was to show that IndyCar drivers are athletes, too, and even though our training is a lot different than the amazing athletes competing here on the show, I am happy with how I performed. It was an unforgettable experience."
10. Josef Newgarden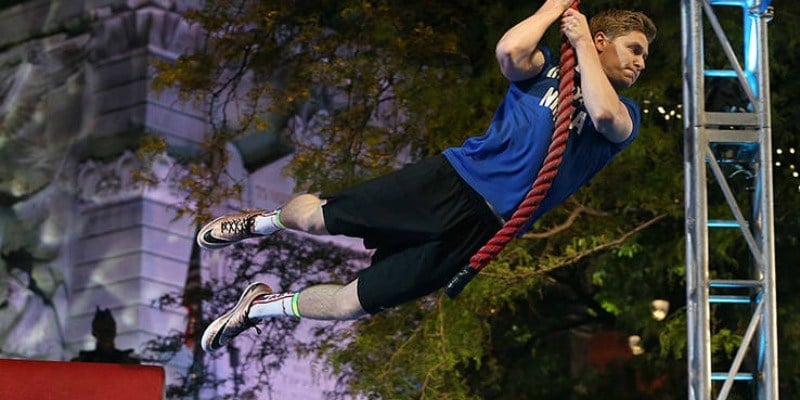 This IndyCar driver took a break from his hot wheels to show off his own skills in the competition to be on the show. There he hoped to show what kind of athleticism it takes to race cars. Josef Newgarden gave a full account to Auto Week:
I hope we showed some of our athleticism; this is obviously a very different sport. The discussion is always, 'athleticism and racing' and is that a thing, and for us it very much is. You have to be really prepared mentally and physically to drive an Indy car, but that doesn't mean we can go be NFL wide receivers. And I think that applies a little bit to this, too. I thought we did all right representing [IndyCar], getting through it, and showing that we do have a good bit of athleticism.

11. Tony Kanaan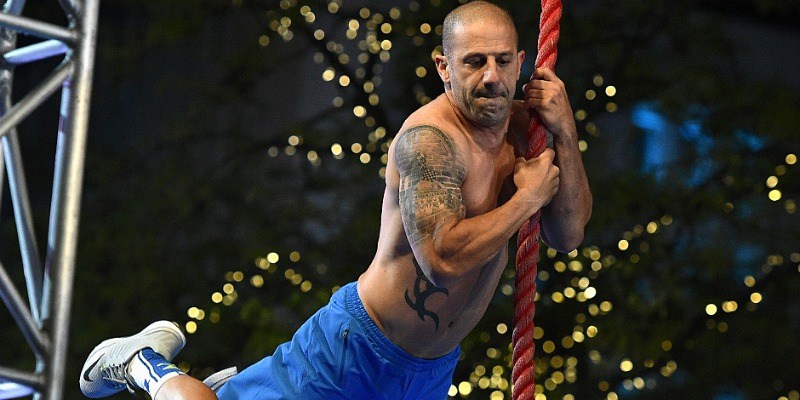 The Indianapolis 500 winner also took a shot at becoming a ninja warrior in 2016. However he didn't make it very far possibly due to the little amount of training he put into it beforehand. He didn't have time to specifically train for the event because of the Indianapolis 500 season. "So obviously I do a lot of Cross Fit," he told SB Nation, "but I haven't really done any specific training. We have the 100th Indy 500 coming up. I definitely don't want to get hurt."
Kanaan might not have made it further than the qualifiers for the competition but he did face a fear. "It's one of the most nerve-wracking experiences I've ever had," Kanaan said according to Auto Week. "It's the unknown, it's something that I'm not used to. I was definitely more nervous than any Indy 500 starts I've done, and it was a great experience."

12. Ricky Stenhouse Jr.
This IndyCar racer also joined the 2016 special episode of the Indianapolis Qualifier. Although he has to keep in shape to do his job, he still tried to prepare for his appearance on the show. As Ricky Stenhouse Jr. told Nascar:
I went to a gym in Dallas that had some American Ninja Warrior obstacle stuff. That was a lot of fun and I could do all the obstacles, but I did them in about an hour time period. I didn't do a lot of stuff back to back to back. And I didn't do everything here. I looked at the course yesterday and I haven't done any of the stuff that's out here. They switch it up all the time. Yeah … I'm really nervous! Sadly he ended up falling off the rolling log.
Sadly, he ended up falling off the rolling log.
13. Kamerion Wimbley
The outside linebacker for the Tennessee Titans is used to aggressive and athletic work. So he also tried to make it on the competition show. The player was able to finish the course at the Southeast Regional in one minute and 30 seconds. That was enough to move on to the Regional Finals where he again successfully completed the course. However, his time there wasn't good enough to make it further in the competition.
Additional reporting by Michelle Regalado
Check out Entertainment Cheat Sheet on Facebook!