These Celebrities Rocked the 2019 BET Awards Red Carpet
Many of the biggest names in music, movies, TV, and entertainment in general are members of the Black community. In order to celebrate their achievements, BET hosts an annual award show, which this year was held on June 23. Here's a look at some of the best-dressed stars on the red carpet.
The young stars of Black-ish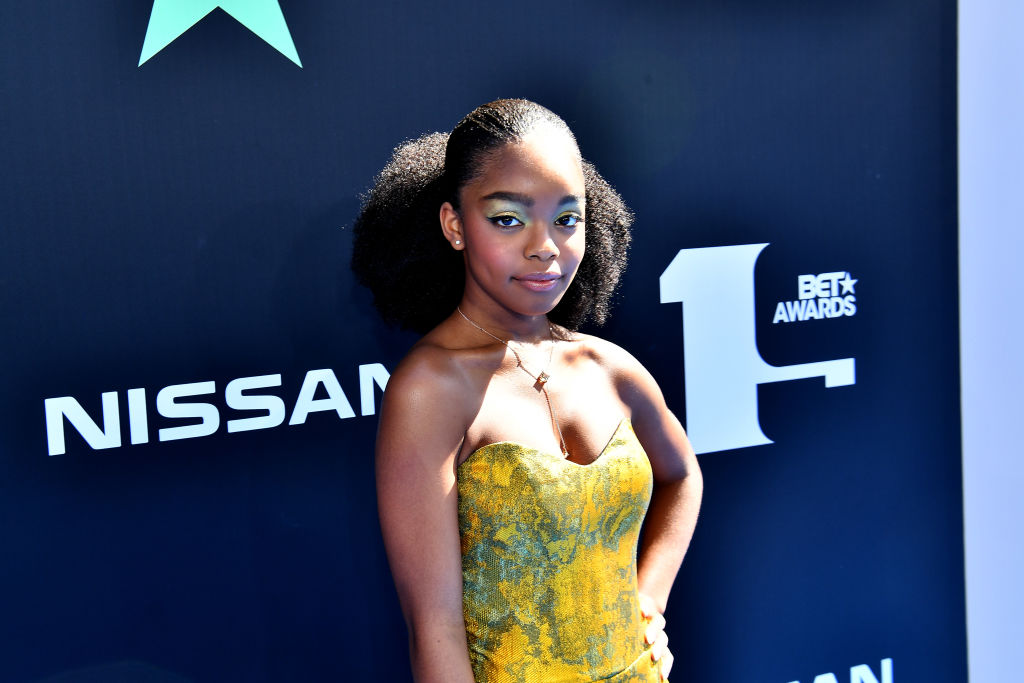 At 14 years-old, Marsai Martin is the youngest producer in Hollywood. She stars as Diane Johnson on Black-ish, and recently lit up the big screen in Little. Martin wore this cute yellow strapless gown while she accepted the Young Stars award.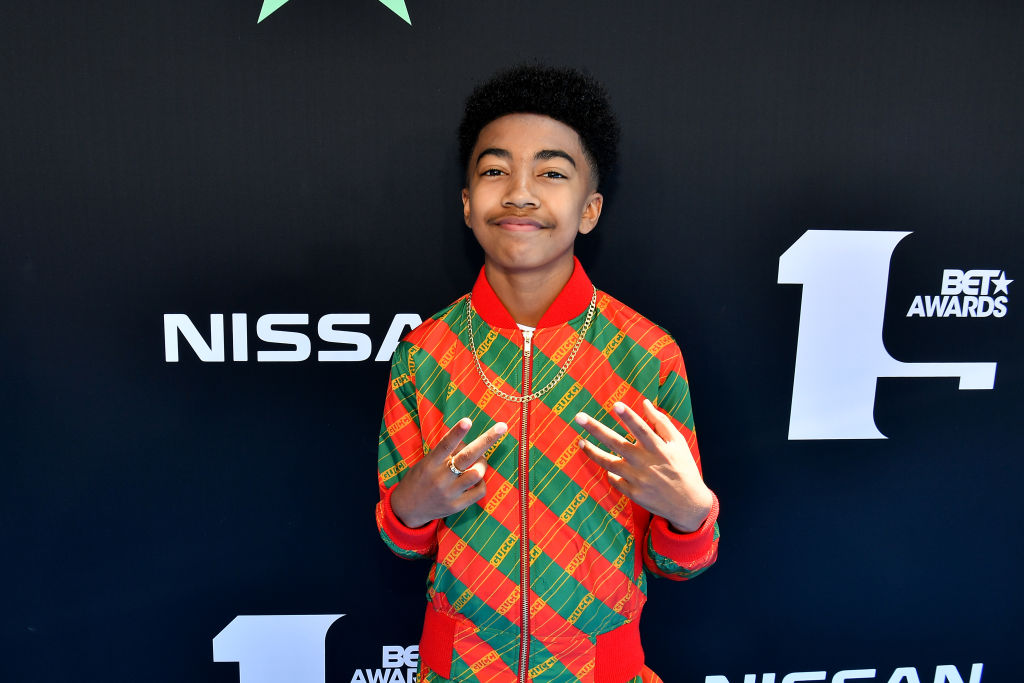 Miles Brown portrays Diane's twin brother, Jack, on Black-ish. He attended the award show in this red and green tracksuit. Of course, he took the time to pose with his award-winning "sister" during the ceremony.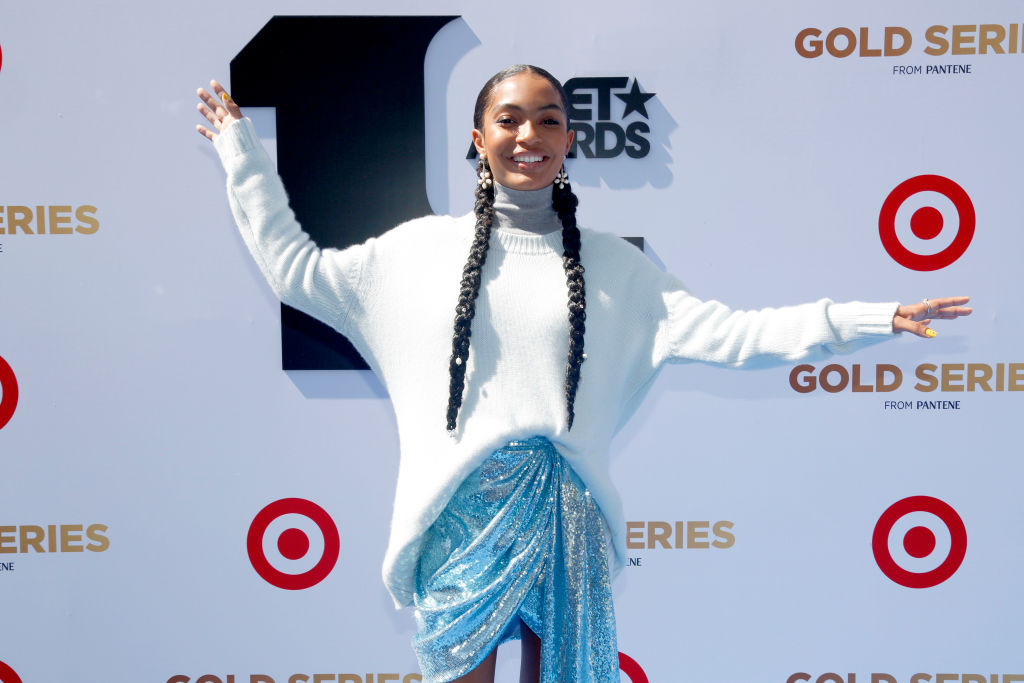 Yara Shahidi starred on Black-ish as the older sister of Jack and Diane until recently, when she got her own spinoff series, Grown-ish. Shahidi hit the red carpet in this white sweater over a shiny blue skirt but changed before presenting the Best New Artist awards to Lil Baby.

These musical goddesses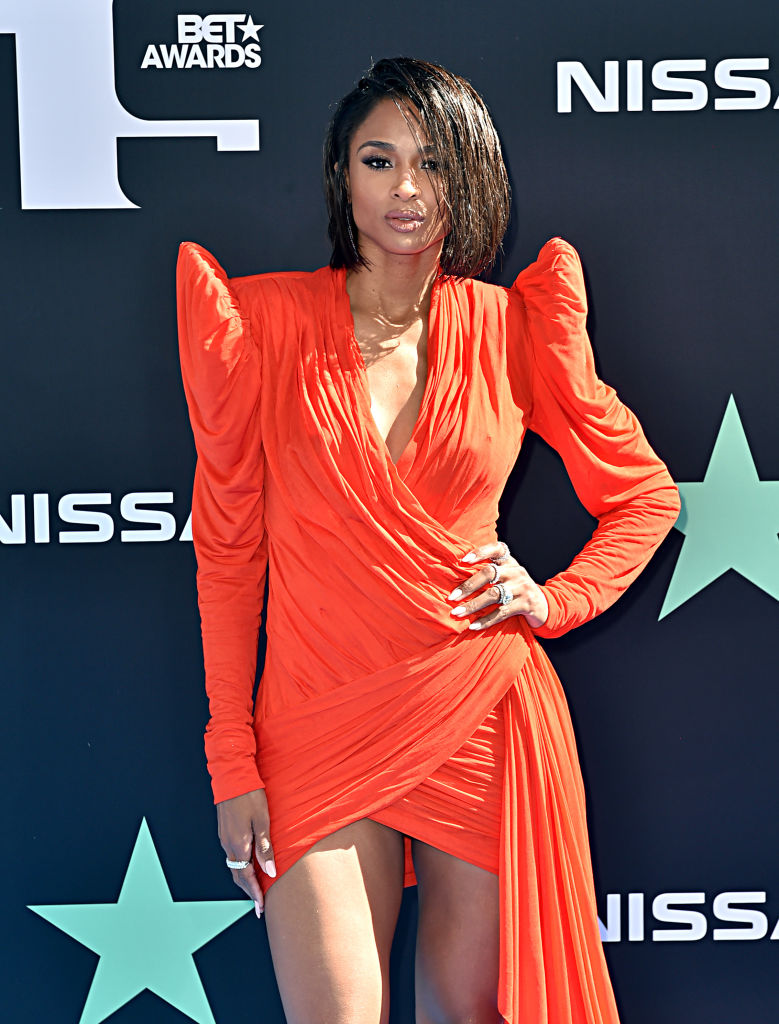 Ciara was a certified hit-maker in the mid-to-late '00s, and has continued to put out new music as well as act over the last ten years. She showed up in this blood orange gown at the BET Awards Sunday.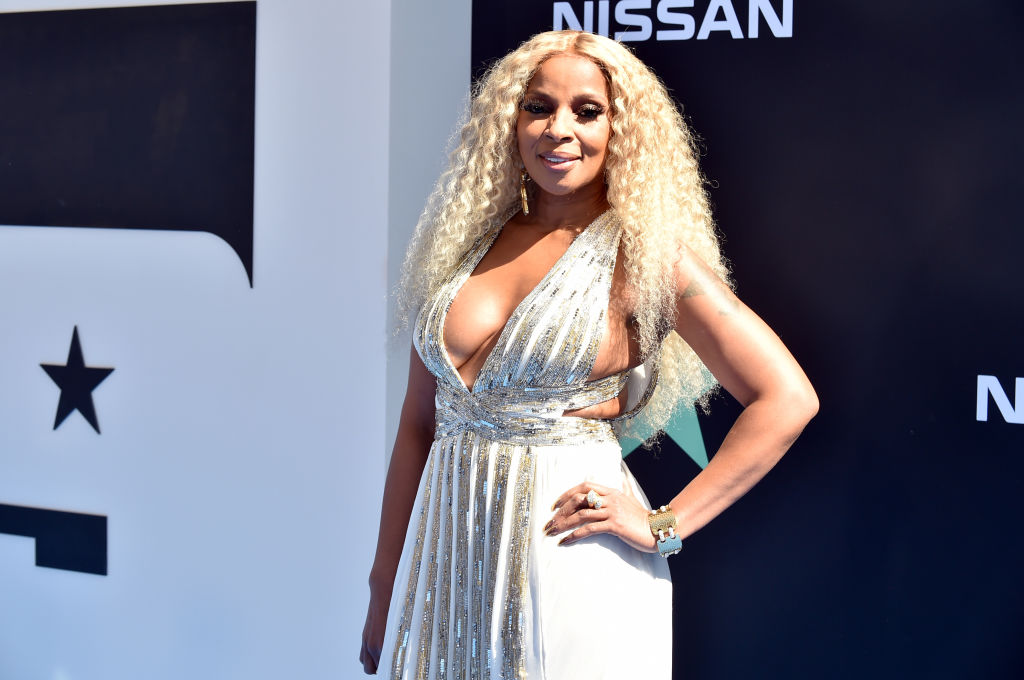 Another superstar, Mary J. Blige, attended the ceremony as the recipient of a Lifetime Achievement Award. She marked the occasion with this stunning white and gold dress with a plunging neckline.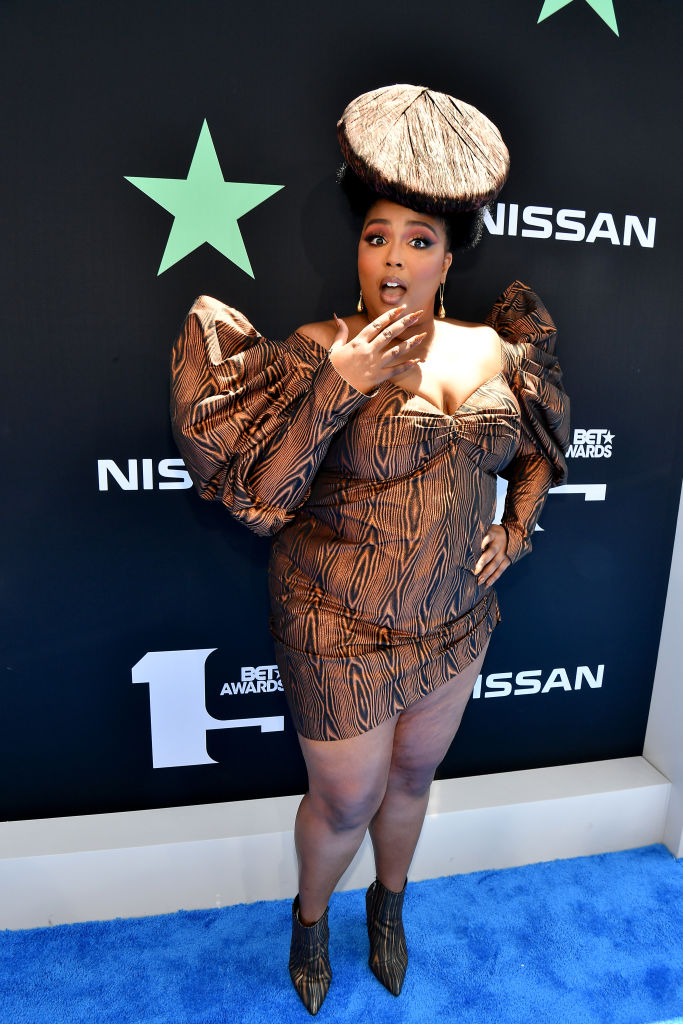 Both of these women helped pave the way for one of today's hottest musicians: Lizzo. She arrived in this bronze number with matching shoes and hat. She also performed her song "Truth Hurts" at the show, while wearing a white wedding dress.
These Hollywood hot shots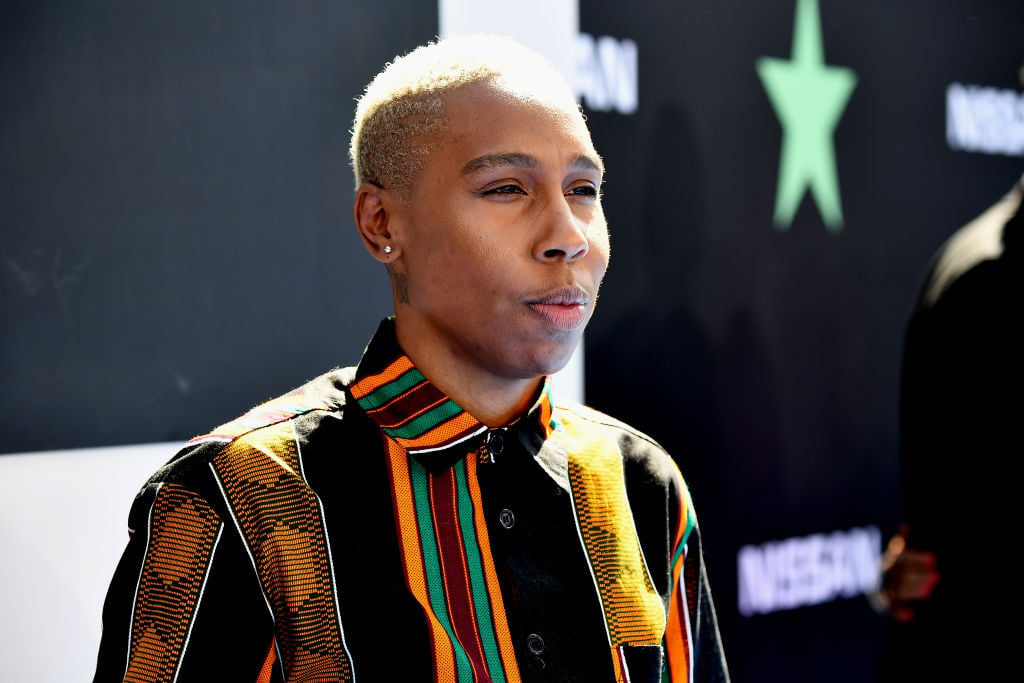 Emmy award-winning writer and actress Lena Waithe attended in this gorgeous colorful button down. Waithe took the stage with director Melina Matsoukas and actress Jodie Turner-Smith to share a first look at the trailer for the film Waithe wrote, Queen and Slim.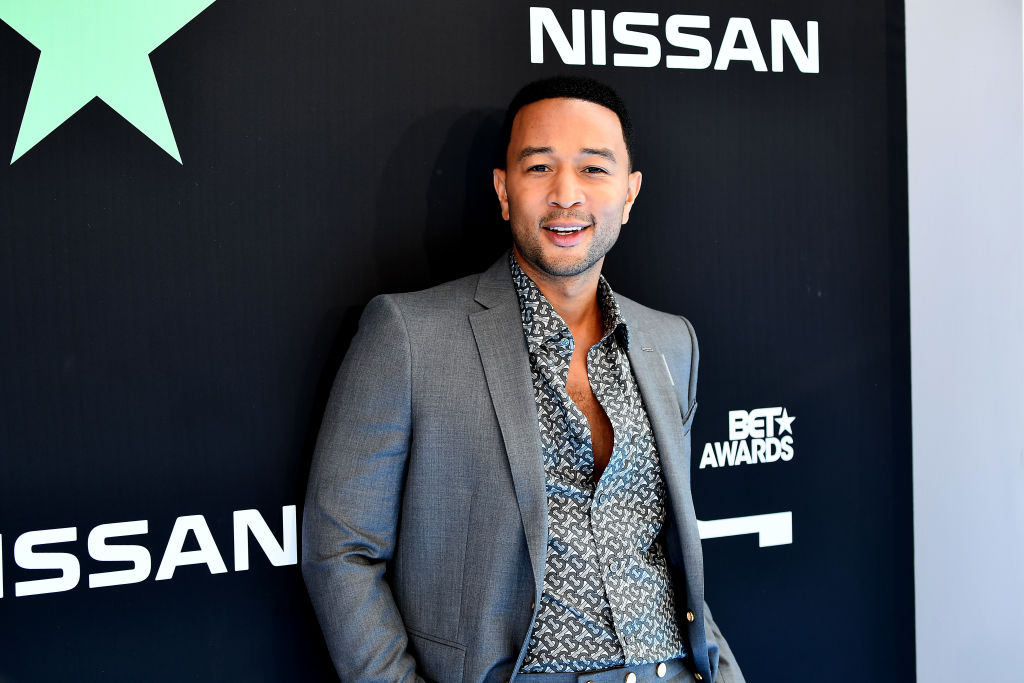 Posing in this simple yet stylish gray suit is EGOT-winner John Legend. The talented musician, actor, and producer attended as a performer, seen without his better half, Chrissy Teigen.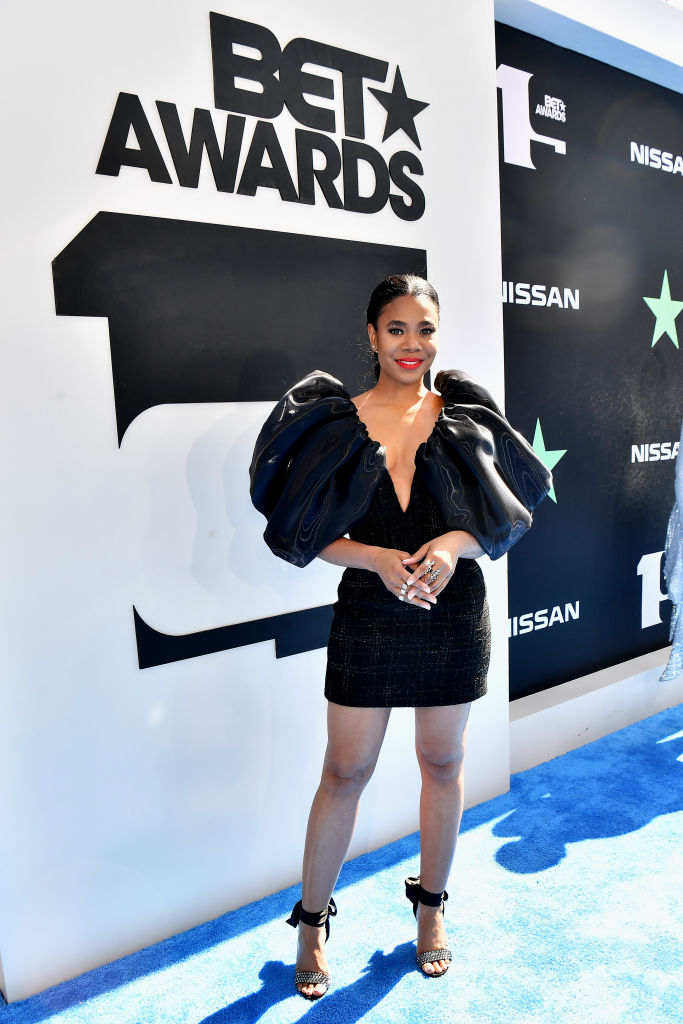 Regina Hall showed up on the red (err, blue) carpet in this black number with '80s-inspired sleeves. As Hall was the host of the ceremony, this is far from the only outfit she wore, but it is certainly worth noting her first look.