Celebrities Who Broke Up Because of a Movie Role
There are many interesting things that happen on the set of movies. Some actor's lives come into danger because of stunts. Others end up of falling in love and at the same time, ruining their current relationships. We have seen a lot of celebrity relationships end on bad terms because of this. So which ones crashed and burned due to a movie role? Here are 10 couples that called it quits after an on-screen affair.
1. Billy Bob Thornton and Laura Dern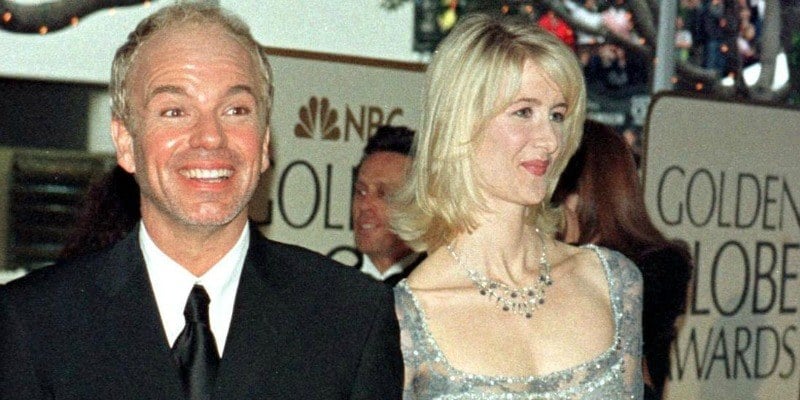 Back in 1998 the two actors were engaged, but they never made it to the aisle. One reason why is because they both went off to work on different movies. But only one ended up finding someone else on set and getting married. That would be Billy Bob Thornton who was working on Pushing Tin with Angelina Jolie. During filming, the two got serious with each other which was a surprise to Dern.
"I left our home to work on a movie," Dern told Talk magazine "and while I was away, my boyfriend got married, and I've never heard from him again."
Thornton and Jolie got married in 2000, and the couple made headlines for wearing vials of each other's blood as a necklace. They did that to keep each other closer while working far away from each other, but it didn't work. Part of that had to do with the actor's insecurity. "Angie," the actor told Nightline "I felt, was definitely too good for me and at some point, if you believe somebody's too good for you, you're going to mess it up."
2. Robert Pattinson and Kristen Stewart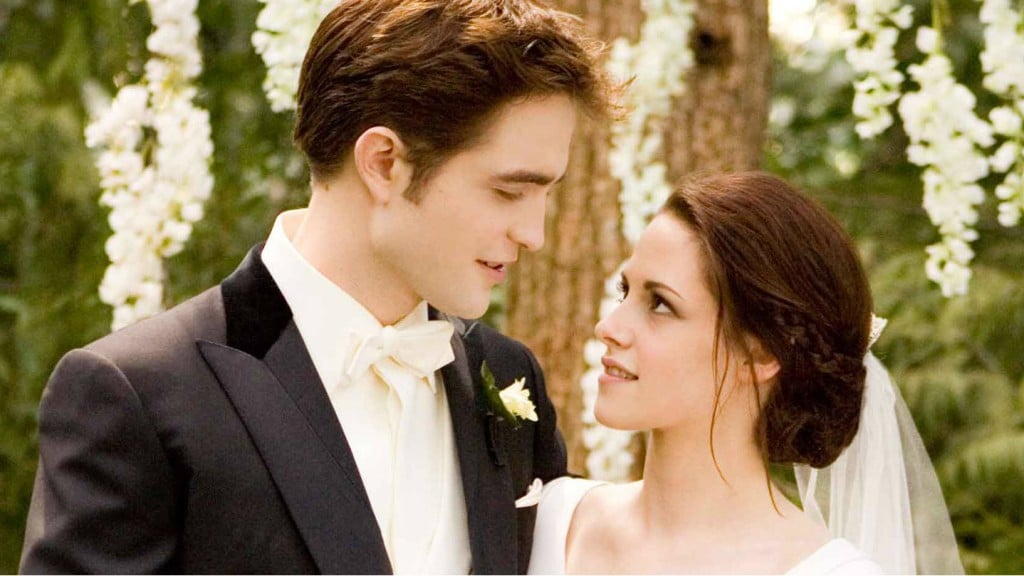 The two actors fell in love on set of the Twilight franchise so it's pretty interesting that the two would break up due to a future movie role. The same year the couple's movie franchise was wrapping up with The Twilight Saga: Breaking Dawn – Part 2, Stewart was also coming out with Snow White and the Huntsman. On the set of that movie she was caught having an affair.
She and the director of the movie, Rupert Sanders were caught by the paparazzi hugging and kissing. Not only was she in a relationship, but the director was married to model, Liberty Ross. The married couple have two children together. The scandal caused a huge media storm and the married couple ended up getting a divorce. On the other hand, Robert and Kristen looked like they were still trying to make it work but eventually broke up too.
Right after the scandal the actress released an open letter. "I'm deeply sorry for the hurt and embarrassment I've caused to those close to me and everyone this has affected. This momentary indiscretion has jeopardized the most important thing in my life, the person I love and respect the most, Rob. I love him, I love him, I'm so sorry."
So how does the actress look at that part of her life? "I lit my universe on fire and I watched it burn," she told Marie Claire. "Speaking very candidly, it was a really traumatic period in my early 20s that kick-started something in me that was a bit more feral."

3. Brad Pitt and Jennifer Aniston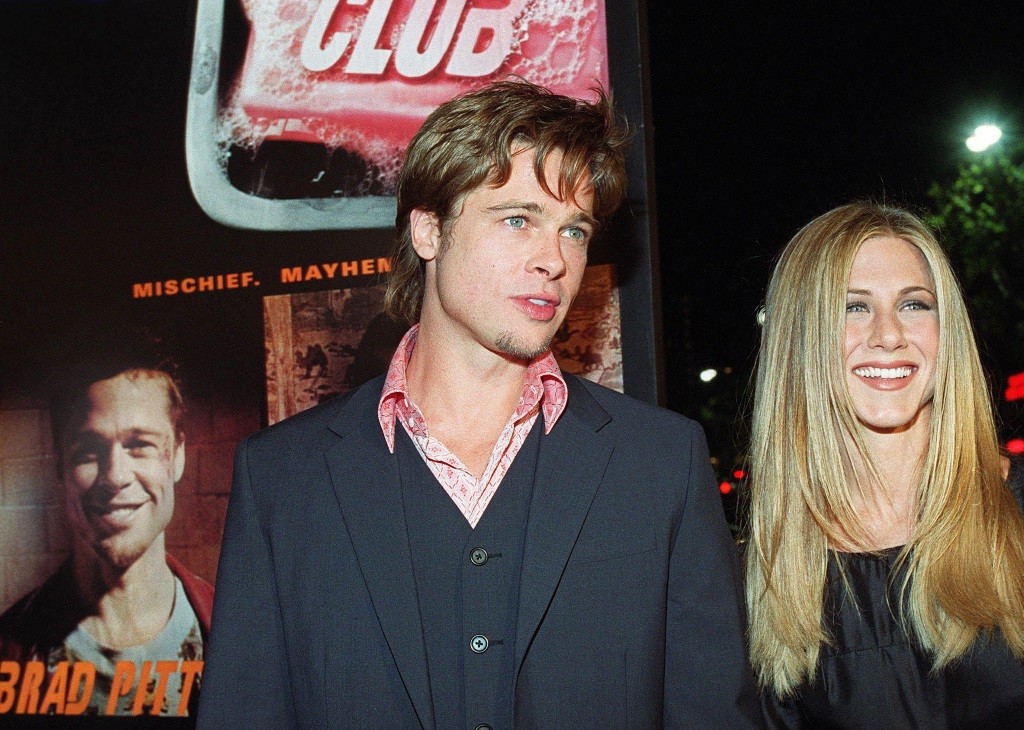 The two actors got married in 2000, and looked like the perfect couple. That was probably why so many people were shocked over the reason why they broke up. Pitt got a role on Mr. & Mrs. Smith with Angelina Jolie. It was there that the two actors fell in love.
"I didn't know much about exactly where Brad was in his personal life," Jolie told Vogue. "But it was clear he was with his best friend, someone he loves and respects." She then continued, "And so we were both living, I suppose, very full lives … I think we were the last two people who were looking for a relationship. I certainly wasn't. I was quite content to be a single mom."
Pitt and Aniston got divorced in 2005. He then started dating his action movie costar and they had a serious relationship by living together and having kids over the following years. However, it wasn't until 2014 when they officially tied the knot. In September 2016, Jolie reportedly filed for divorce from Pitt.

4. Sandra Bullock and Ryan Reynolds
After her very public breakup with Jesse James, Sandra Bullock moved on to Ryan Reynolds in 2011. The two had starred together as love interests in The Proposal two years earlier and were able to remain friends. But sadly their romantic relationship didn't last.
Reynolds starred in the terrible superhero movie, Green Lantern. It was there that he and Blake Lively worked together and started their relationship. According to OK! Magazine, Reynolds dumped Bullock when he began being interested in his costar.
Sandra is crushed. She's doing her absolute best to hold her head high and act as if she's not bothered, but the truth is, she's very hurt. For a while things between [Ryan and Sandra] were going so well, and she really got her hopes up. That's why she surprised Ryan by going to the premiere of his movie, The Change-Up. And then last month they had an incredibly intimate trip to her place in Wyoming. But then all of a sudden, Ryan went cold on her.

5. LeAnn Rimes and Dean Sheremet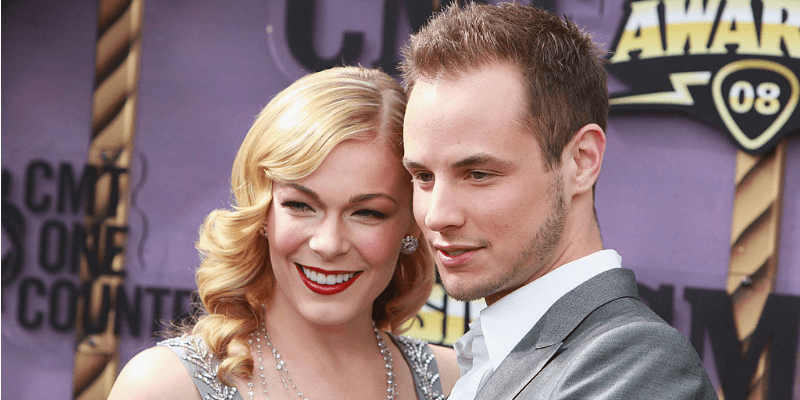 The chef got married to the country singer in 2002 before their marriage publicly blew up. LeAnn Rimes got a role on the Lifetime movie, Northern Lights. There she played a love interest to actor Eddie Cibrian. It was on set when the two married actors started up an affair and got caught. Sheremet spoke publicly about the moment he realized something was going on between the two of them.
I'll never forget this, there was this bar that everyone hung out at after set and I remember coming down the stairs and seeing the two of them shooting pool together. I could just tell by the body language that everything had changed … She's shooting pool, shooting tequila, in a tight tank, tight jeans, over the knee boots and she's standing across from him, playing with the pool cue. All of a sudden, there was a huge shift.
Sheremet and Rimes got a divorce in 2010, and Cibrian divorced his wife Brandi Glanville the same year. The two then got married to each other the next year. The couple is still together, and even tried to go the reality show route. But their show, LeAnn & Eddie was canceled after one season.

6. Sophia Bush and Chad Michael Murray
The two actors starred on the TV show, One Tree Hill together. So they fell in love and ended up getting married in 2005. Sadly the marriage didn't last long at all. They split up only five months later and got a divorce after Bush failed to get an annulment. So what went wrong?
The actor got a job on House of Wax, which also starred Paris Hilton. The two ended up getting awfully close even though he was married and she was in a relationship with Nick Carter. Their cheating was made public and both of their relationships ended. Carter claimed he hooked up with Ashlee Simpson to get revenge on his ex. Meanwhile, Bush still had to work with Murray on their show, but they stopped speaking after they no longer had to act together.
"We were two stupid kids who had no business being in a relationship in the first place," Bush said on Watch What Happens: Live. "To all the other costars who've worked it out, more power to you."

7. Jennifer Lopez and Cris Judd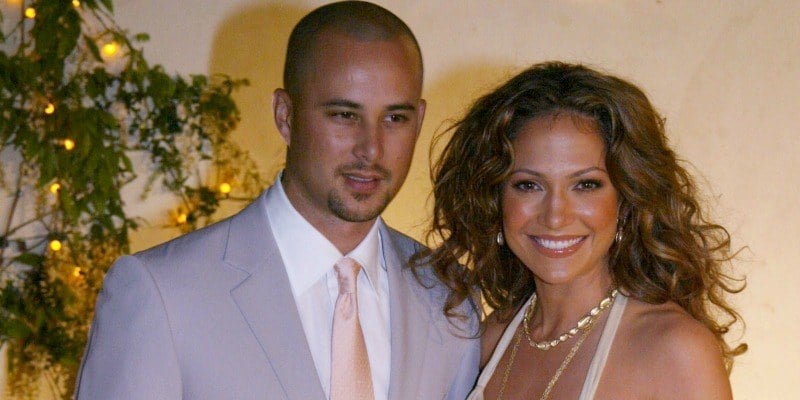 Back in the day the pop star was married to the dancer and choreographer, Cris Judd. They fell in love on the set of her "Love Don't Cost a Thing" music video. But it was another relationship on another set that ended it all for them. Lopez later starred in Gigli with Ben Affleck. It was there they fell in love.
The movie was a flop, but they started a pretty public relationship. If you ask Judd, he would say the media attention was the cause of his and Lopez's breakup. "[It's] tough to be in that limelight," he told Us Weekly. "You kind of sign up for that, you know? You kind of have to take it and accept it and embrace it. Once you stop fighting it, it smooths itself over. If you try to keep that privacy, it drives you nuts and that's why people break."
Lopez divorced Judd in order to pursue a relationship with Affleck. They ended up getting engaged in 2002 and Affleck gave her a $2.5 million ring. He also appeared in her "Jenny from the Block" music video. However, Affleck called off their ceremony due to "excessive media attention," according to PEOPLE Magazine. They then split up a few months later.

8. Mary-Louise Parker and Billy Crudup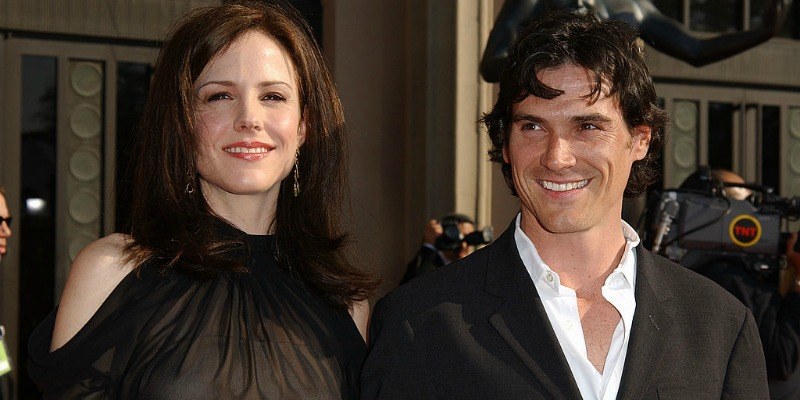 The Weeds actress and the Big Fish actor were in an eight-year relationship and were even expecting a child together when their relationship ended. Crudup started acting on Stage Beauty, where he worked with Claire Dane. He was so taken with her that he left Mary-Louise Parker while she was seven months pregnant with their baby.
"That was a scary thing," Danes told Howard Stern about starting a relationship with Crudup. "That was really hard." She continued, "I was just in love with him and needed to explore that and I was 24 … I didn't quite know what those consequences would be." The two ended up dating for four years before splitting up.
Parker didn't address the public breakup until much later in her memoir, Dear Mr. You. There are letters to different men in her life, but "Mr. Cabdriver" is the one who comes the closest to Crudup. The driver tells her that he doesn't want to take her to her doctor's appointment anymore. She then gives a response about being pregnant and left alone.
"I'm trying to get through it," she wrote. "But I'm by myself every night and every morning and no one, nothing helps. I'm sorry I yelled. I can't get my shoes on anymore. Please, I know I am awful, it's been made clear but look at me please."

9. Meg Ryan and Dennis Quaid
The married couple starred in three movies together Flesh and Bone, D.O.A., and Innerspace. But the movie magic and relationship didn't last forever. Their marriage lasted 10 years before she was cast in Proof of Life. It was then that she started having an affair with her costar, Russell Crowe.
"Russell was incredibly gracious to me during a really hard time and in the aftermath," she told Hello! magazine. However that too didn't last. "I empowered myself by not staying in the thing with Russell. I felt it was going to be repeating some similar patterns that I'd just gotten out of and it was a drag because I was crazy about him."
Although she seemingly jumped from her marriage to a relationship with her costar, she didn't blame Crowe for the end of her marriage. "Russell wasn't a homewrecker," she said on The Oprah Winfrey Show. "He didn't talk and I'll always be grateful to him for that. But I did not leave my marriage for him. I left because it was not working."

10. Tori Spelling and Charlie Shanian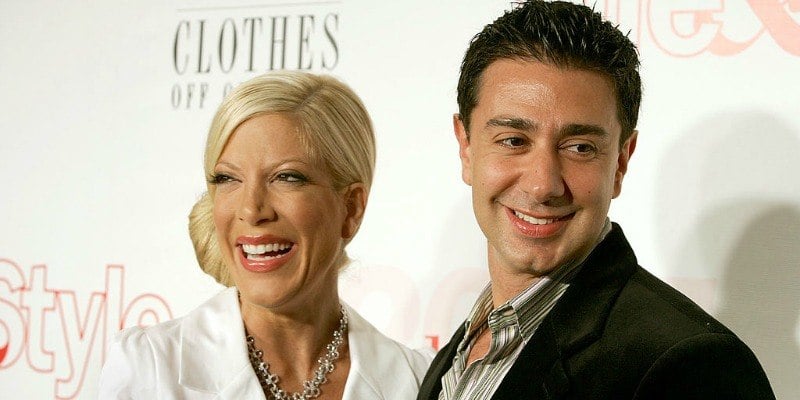 The actress and writer got married back in 2004, but they ended up having a very public breakup. Part of that was Spelling acting in a Lifetime movie called Mind Over Murder. There, she worked with Dean McDermott, who was then married to Mary Jane Eustace. The costars ended up having an affair. It wasn't long until the world found out about it.
"Fifteen months into my marriage," Shanian told GQ magazine "I opened the National Enquirer to see pictures of what appeared to be my wife giving another man a lap dance." They got a divorce in 2006 and Spelling ended up marrying McDermott the same year.
Since then the couple has been starring on reality shows together like True Tori. They also have four kids. Although the couple is still together, their marriage has been rocky. He was caught cheating back in 2013, but the two have been working through it.
Follow Nicole Weaver on Twitter @nikkibernice
Check out Entertainment Cheat Sheet on Facebook!