From Arnold Schwarzenegger to Jay-Z: The Celebrities Donald Trump Loves to Diss
Donald Trump has spent many years rubbing elbows with celebrities, both in regard to his businesses and on his reality TV shows. While he does have some famous supporters, he has had many feuds with celebrities.
Over the past several years, he has dissed many stars for their looks, differences in opinion, and more, in very public ways. So which celebrities can you count on never supporting him? Here are 25 celebrities Donald Trump has feuded with.
1. Megyn Kelly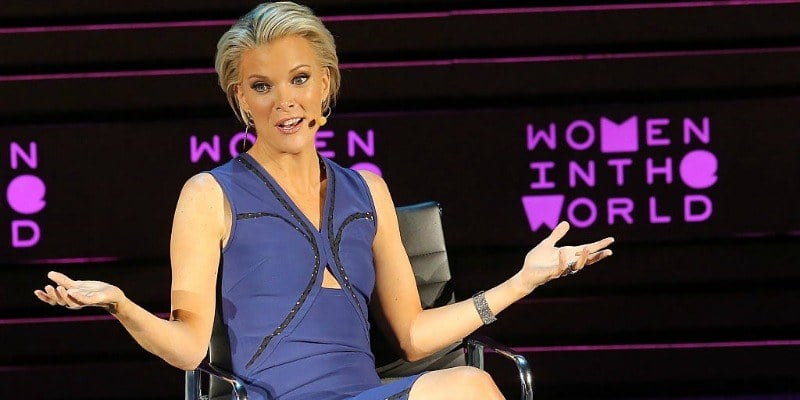 This feud between Megyn Kelly and Trump started during the first Republican presidential debate. Kelly was there to help facilitate the debate and she pointed out Trump's treatment of women. "You've called women you don't like fat pigs, dogs, slobs and disgusting animals," she said.
He later fired back at her on Twitter by saying, "Wow, @megynkelly really bombed tonight. People are going wild on twitter! Funny to watch." He then continued by saying on CNN, "There was blood coming out of her eyes, blood coming out of her wherever."
2. Khloé Kardashian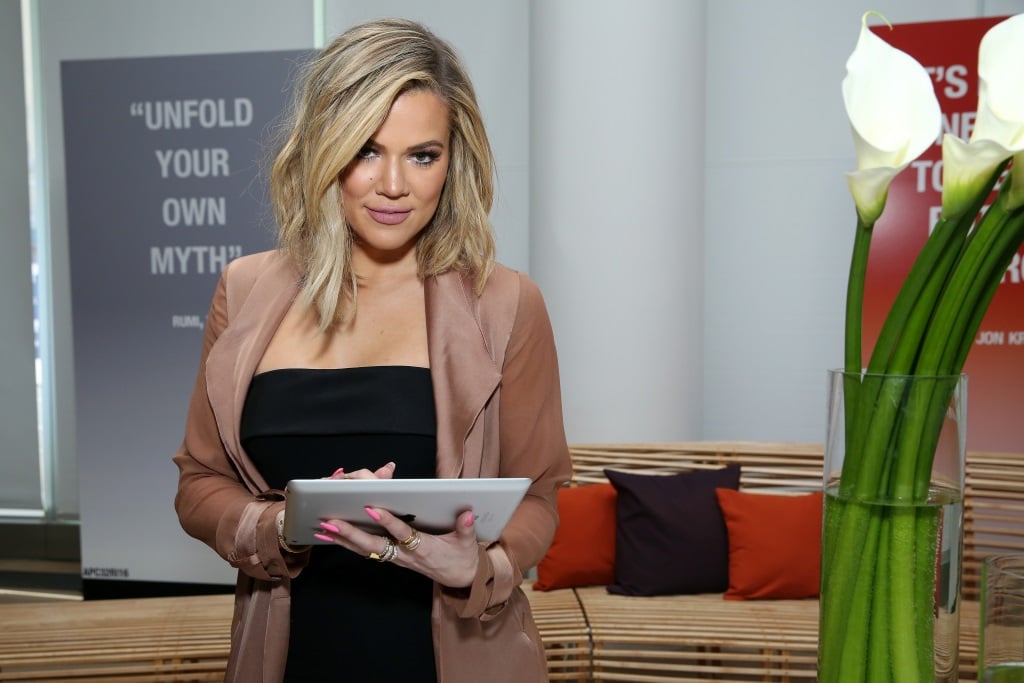 The Celebrity Apprentice was one of Trump's reality TV shows that had celebrities competing against each other to get an apprenticeship with him. However, it probably wasn't his choice to have Khloé on the show since staffers claim he wanted her kicked off.
According to Us Weekly he called her a "fat piglet." He also wanted another person from the family to be on the show instead. "He basically wanted to just get rid of her," an editor told The Huffington Post. "He called her a 'piglet.'" The editor claimed Trump said, "What is this? We can't even get the hot one?" while referring to Kim. The show reportedly fired her based on how Trump felt about her.
"When they fired [her], it wasn't on merit," another editor revealed. "It was on him not liking her." However, the reason they gave on-screen was that Khloé had a DUI, and therefore Trump lost respect for her.
3. Jerry Seinfeld
The comedian ended up pulling out of a fundraiser for The Eric Trump Foundation. Trump then wrote Seinfeld a letter according to Page Six. "We don't care that you broke your commitment," he reportedly wrote, "even though the children of St. Jude are very disappointed, and despite the fact that your manager clearly stated you are 'truly a man of his word.'"
Trump then wrote, "What I do feel badly about is that I agreed to do, and did, your failed show, The Marriage Ref, even though I thought it was absolutely terrible … Despite its poor ratings, I didn't cancel on you like you canceled on my son and St. Jude. I only wish I did."

4. Cher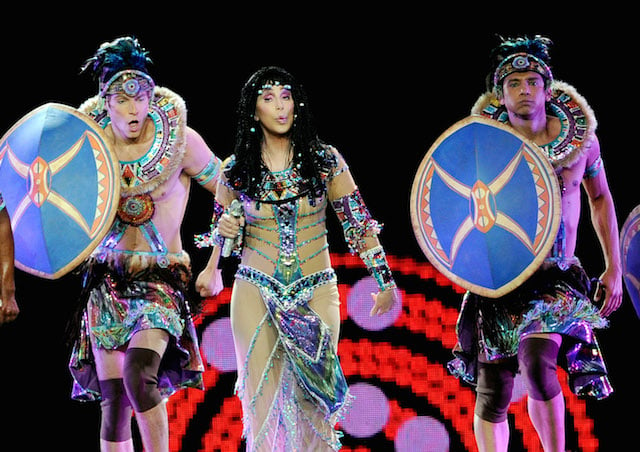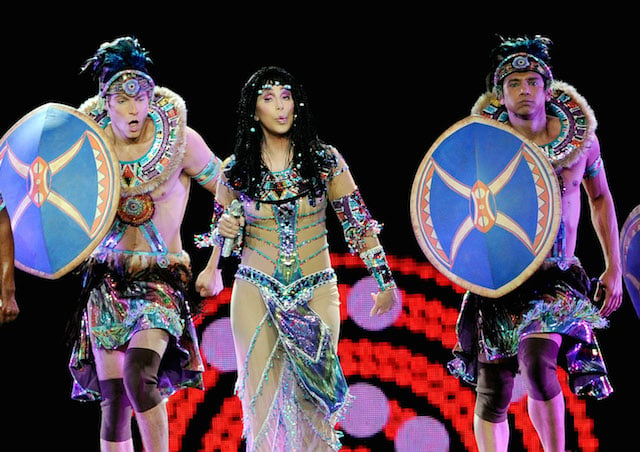 The music icon definitely doesn't hold back when it comes to speaking her mind on Twitter. In 2012 she dissed the Republican nominee, Mitt Romney:
Thank God I Got the half that thinks ! RT @berlin63 @michellemalkin @MittRomney @MonicaCrowley Ouch!!! Bet you just lost half of your fans.

— Cher (@cher) May 8, 2012
Donald Trump then tweeted some hurtful things to Cher, "@Cher attached @MittRomney. She is an average talent who is out of touch with reality. Like @ Rosie O'Donnell, a total loser!"
Of course, he probably meant "attacked" and once again, he has to get an insult at O'Donnell in.

5. Brian Williams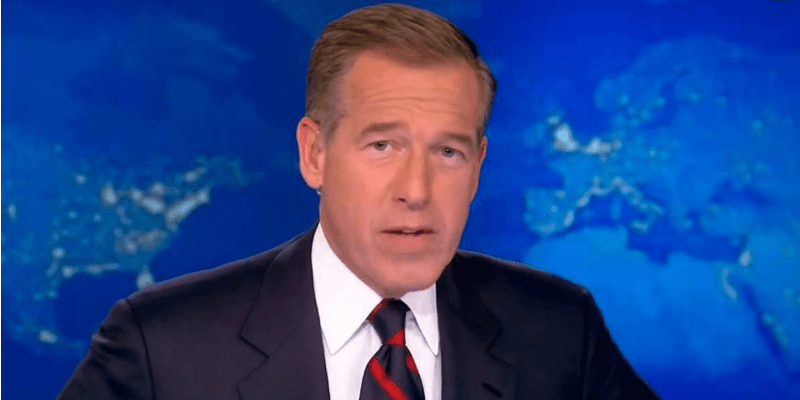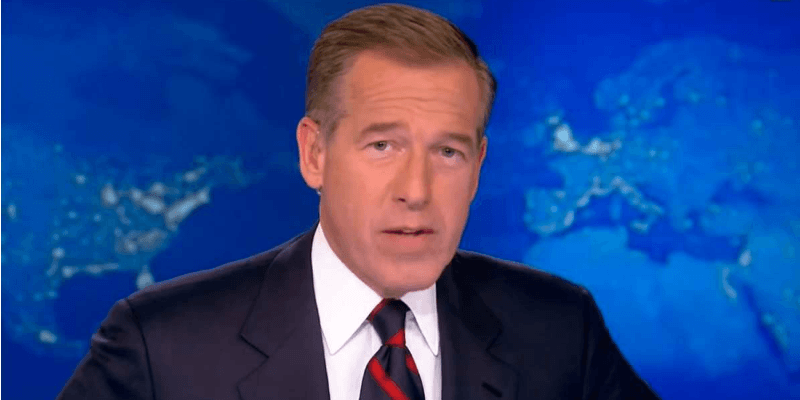 The NBC news anchor read Trump's tweets about Barack Obama and his referral to the 2012 election as a "sham" and "travesty" on air. Williams then said, "Donald Trump has driven well past the last exit to relevance and veered into something closer to irresponsible."
Of course, the future president didn't take too kindly to this and sent out several tweets dissing Williams' show.
https://twitter.com/realDonaldTrump/status/266221042085793792

6. Mark Cuban
Dallas Mavericks owner and Shark Tank star, Mark Cuban also found himself in Trump's crosshairs. "I know Mark," Trump said on Fox Business. "And the problem with Mark, he's not smart enough to understand what we're doing. He's really not smart enough, in my opinion, to understand what's going on." He continued, "I've known him for a long time. He tweets me all the time. He sends me so many tweets."
Some of those tweets include Cuban giving Trump challenges with the reward being that Cuban will donate money to a charity.
1) @realDonaldTrump $10mm to the charity of YOUR choice if you let ME interview you for 4 hrs on YOUR policies and their substance.

— Mark Cuban (@mcuban) September 16, 2016
2) @realDonaldTrump groundrules are that you cant mention the Clintons or discuss anything other than the details and facts of yr plans and

— Mark Cuban (@mcuban) September 16, 2016
7. Bette Midler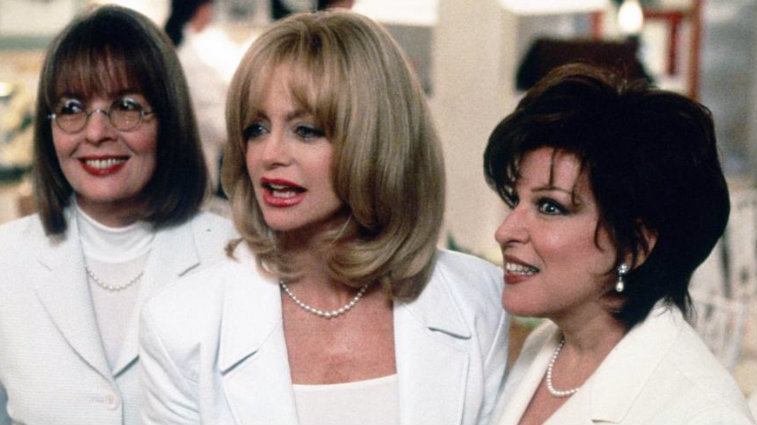 The actress and singer also isn't a fan of Trump. She tweeted "60 Shades of Stupidity: Ten extra points for the terrible dye job someone talked him into" back in 2012. Of course, Trump wasn't going to take this lying down and sent out a tweet of his own.
https://twitter.com/realDonaldTrump/status/262583231893889024
8. Seth Meyers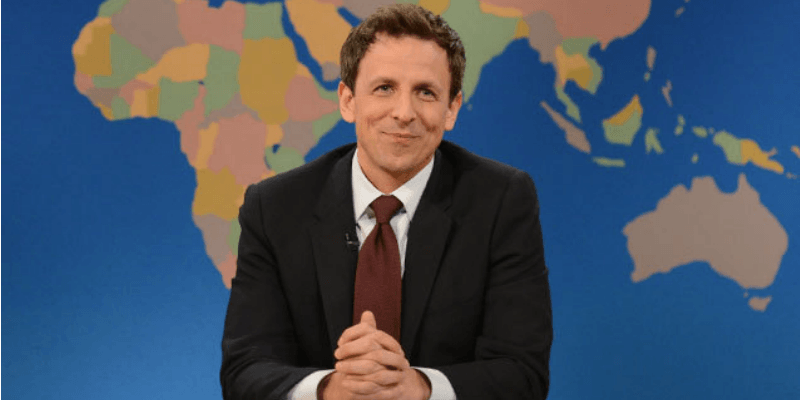 The Late Night with Seth Meyers host ended up roasting Donald Trump at the White House Correspondents' Dinner. When asked about it later, Trump was not at all impressed. "I didn't know that I'd be virtually the sole focus," he said on Fox & Friends. "I guess when you're leading in the polls that sort of thing tends to happen. You raise to a certain level in the polls and boy does the world come after you." He then continued, "I thought Seth Meyers — his delivery frankly was not good. He's a stutterer."

9. Bill Cosby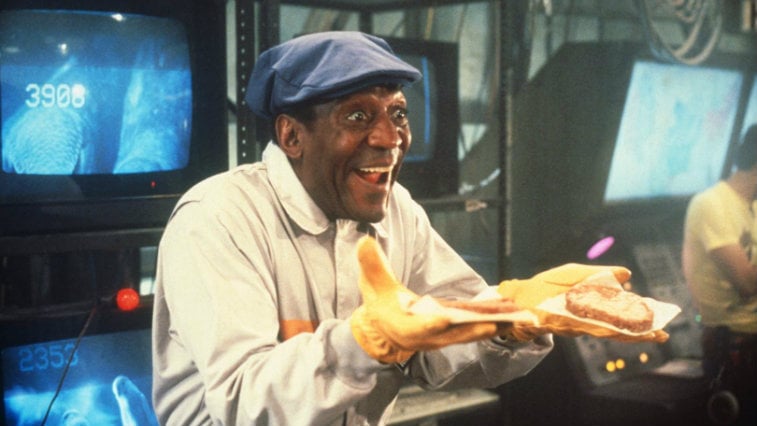 The comedian talked about Trump's then-possible presidential run on the Today show and said, "run or shut up." Trump then responded with, "If he doesn't want me to run because he's obviously an Obama fan, he should state the reasons and not come into my green room in front of numerous witnesses and treat me like his best friend."
Trump then mentioned Cosby's appearance on Celebrity Apprentice in his jab, "Sadly, [Cosby] got more attention talking about me than he did on the merits of his own appearance."

10. Alicia Machado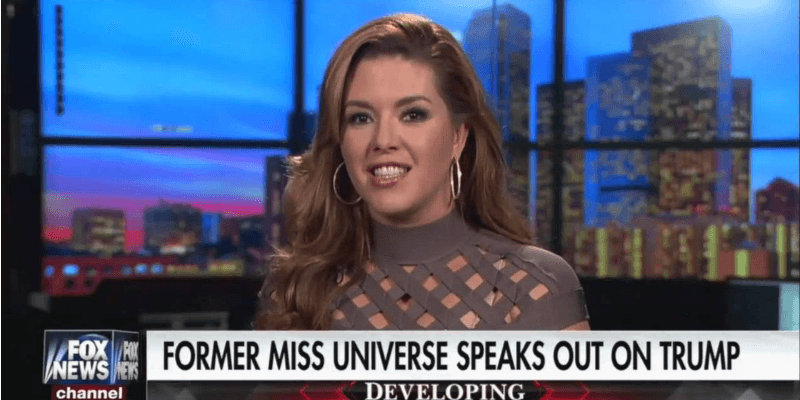 Alicia Machado won Miss Universe in 1996 and although Trump showed that he was willing to stand by pageant winners who were part of alleged drug scandals, he felt embarrassed by those who gained weight after winning the title.
He publicly dissed Machado for her looks, saying on Fox News, "She was the worst we ever had. The worst. The absolute worst. She was impossible." He continued, "She was the winner, and she gained a massive amount of weight, and it was a real problem. We had a real problem." He reportedly also called the Latina winner "Miss Housekeeping" and "Miss Piggy."

11. Meryl Streep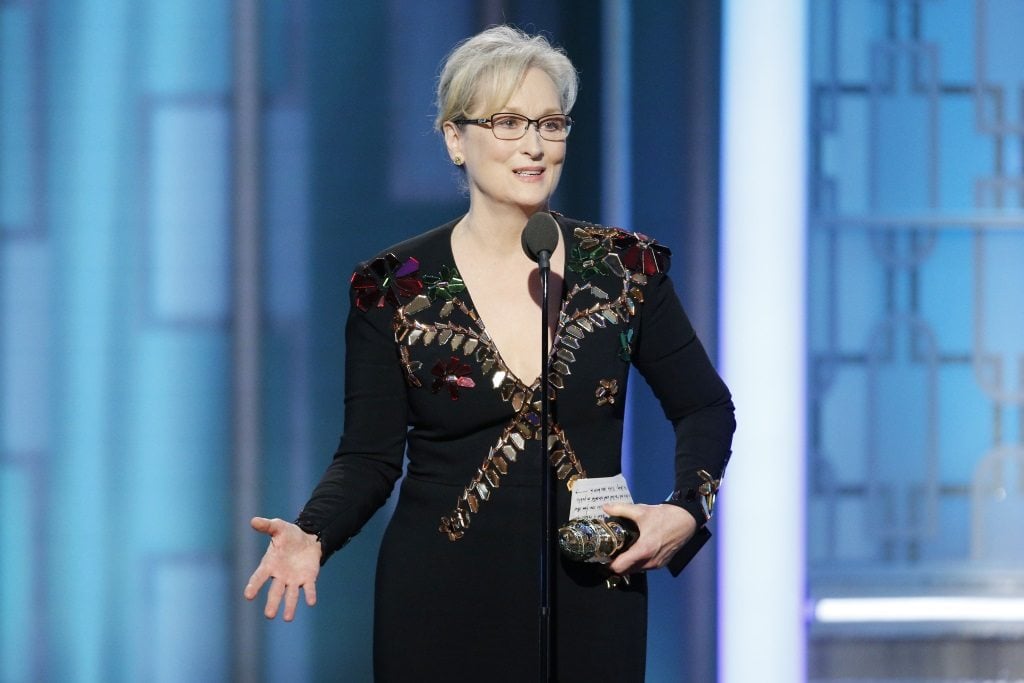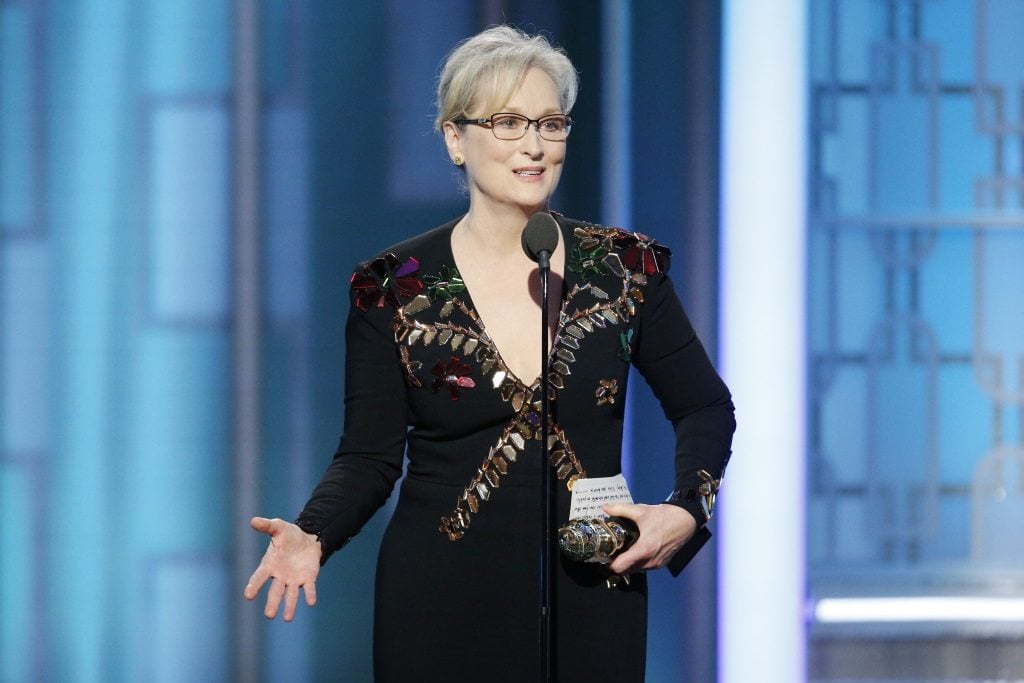 The Academy Award winner gave a passionate speech against Donald Trump at the 2017 Golden Globe Awards. Specifically, she called out the instance where he made fun of a disabled reporter. In response, the president took to Twitter to call her "overrated."
https://twitter.com/realDonaldTrump/status/818419002548568064
https://twitter.com/realDonaldTrump/status/818421066859167746
https://twitter.com/realDonaldTrump/status/818422930157830144
12. Jon Stewart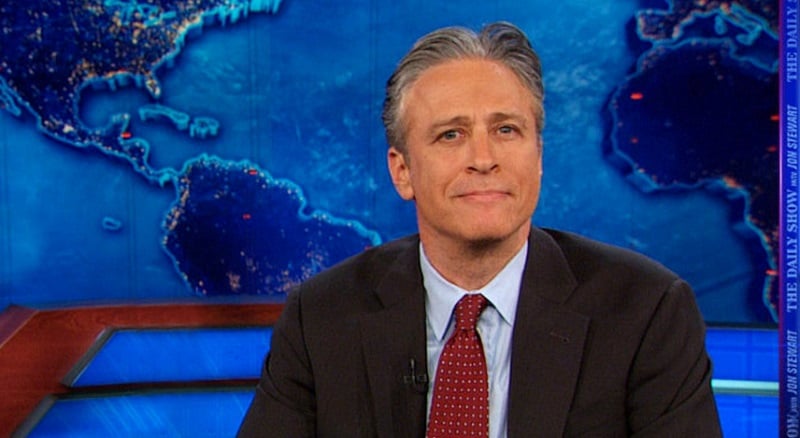 The former host of The Daily Show spoke at the Stand Up for Heroes Benefit and addressed Trump, claiming that the system was rigged. "Dude, you live in a tower with your name on it in gold," he said. "How well would you be doing if the man wasn't keeping you down?"
Trump later responded by tweeting, "I promise you, I'm much smarter than Jonathan Leibowitz, I mean Jon Stewart, who by the way is totally overrated."
13. Robert De Niro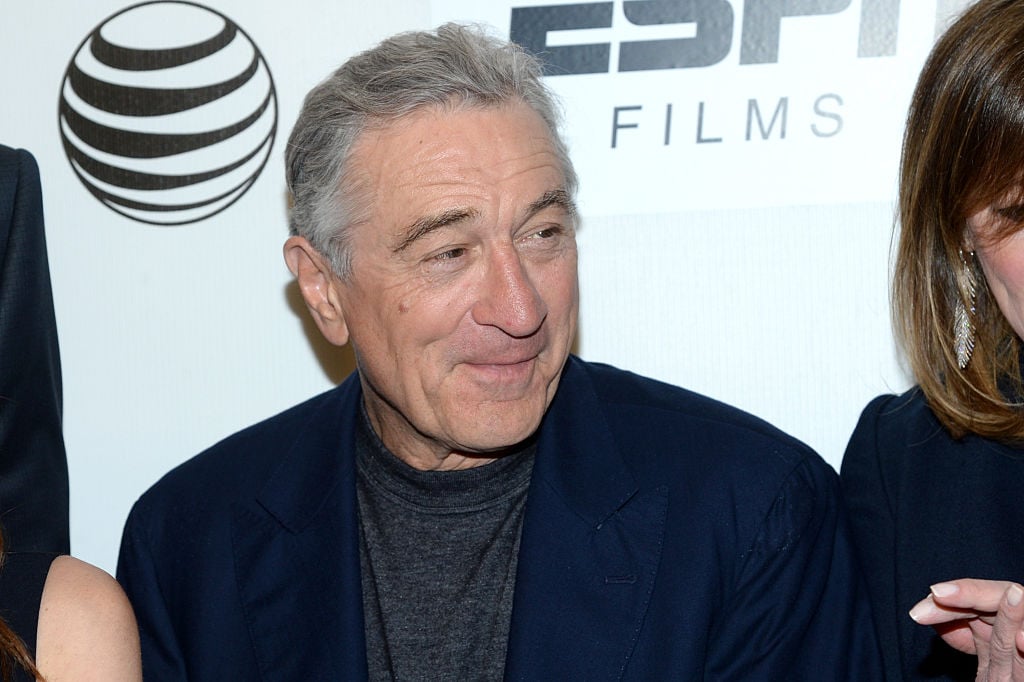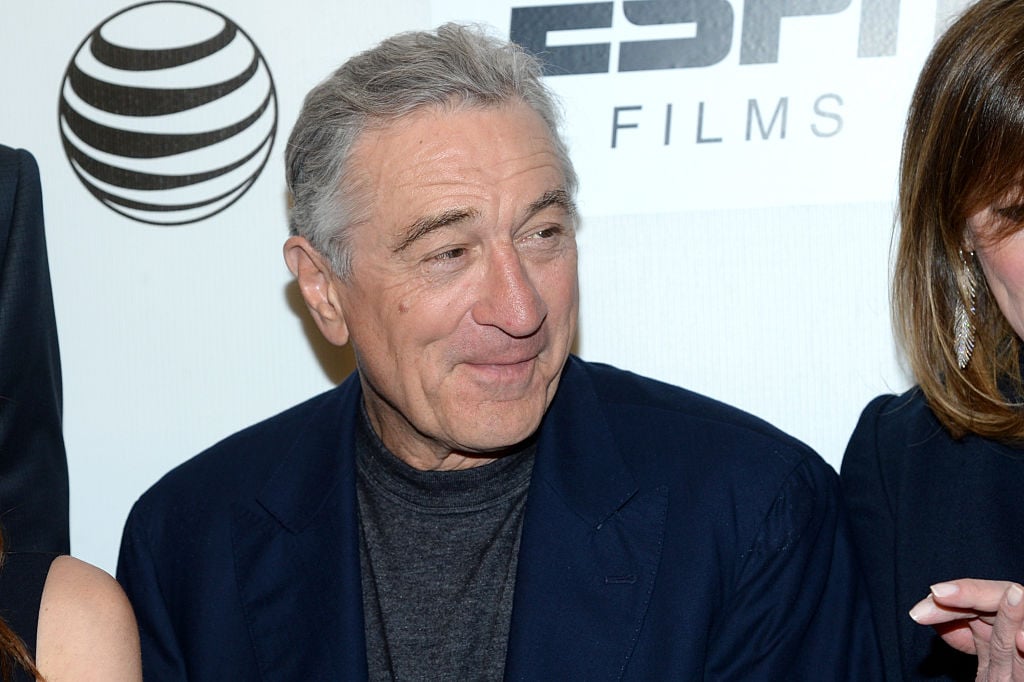 The Oscar winner hasn't held his tongue when it comes to how he feels about Trump. "He talks how he'd like to punch people in the face? Well, I'd like to punch him in the face," he said in a campaign video. Of course, Trump responded on Fox & Friends with, "Well he's not the brightest bulb on the planet … I've been watching him over the years and I like his acting, but you know in terms of when I watch him doing interviews and various other things, we're not dealing with Albert Einstein."
14. Martha Stewart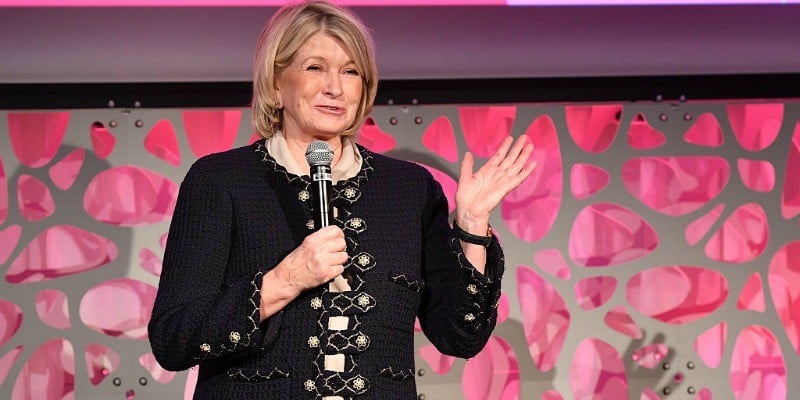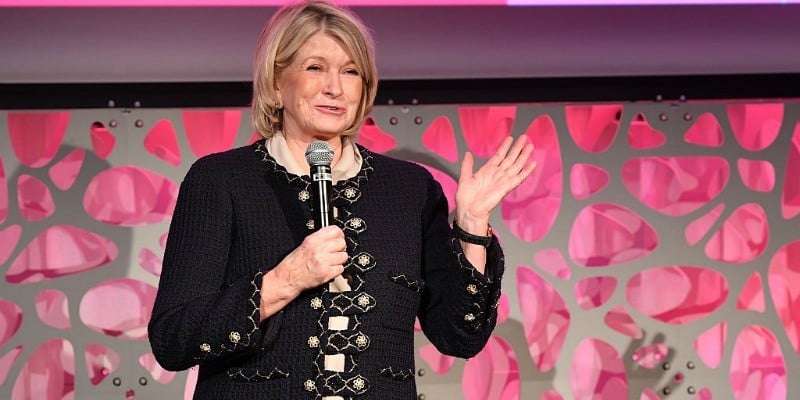 Martha Stewart had her own The Apprentice spinoff show, but it wasn't as successful. This led to a feud between the two celebrities. Trump wrote an open letter calling Stewart "terrible" and said she "lacked mood, temperament, and just about everything else a show needs for success." She responded by saying his comments were "mean-spirited and reckless."
The exchange didn't stop there. She recently was on Watch What Happens Live with Andy Cohen and revealed, "I was supposed to fire him on air and then Donald liked it too much. And look at, you know, it's fantastic for him. It's built him a platform. So now he thinks he can be president."
15. David Letterman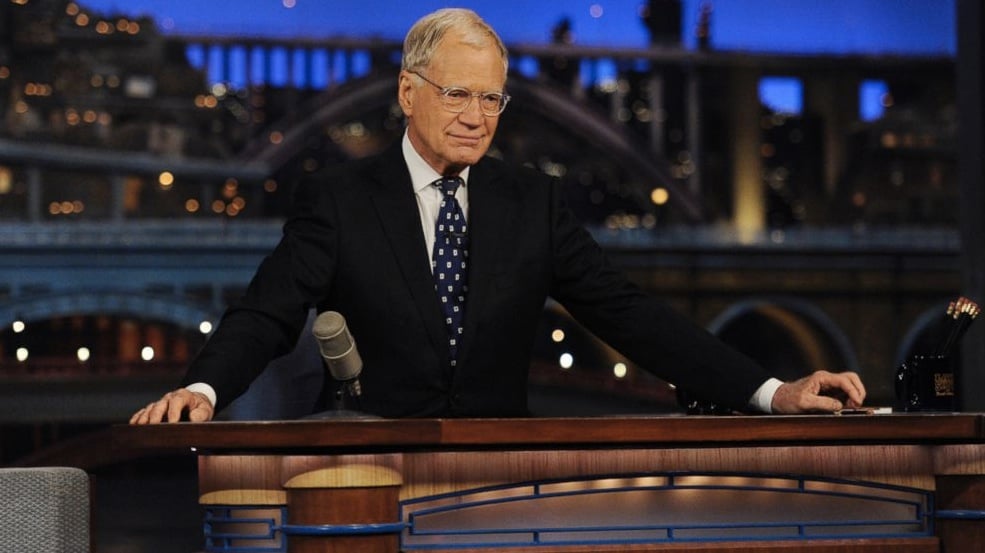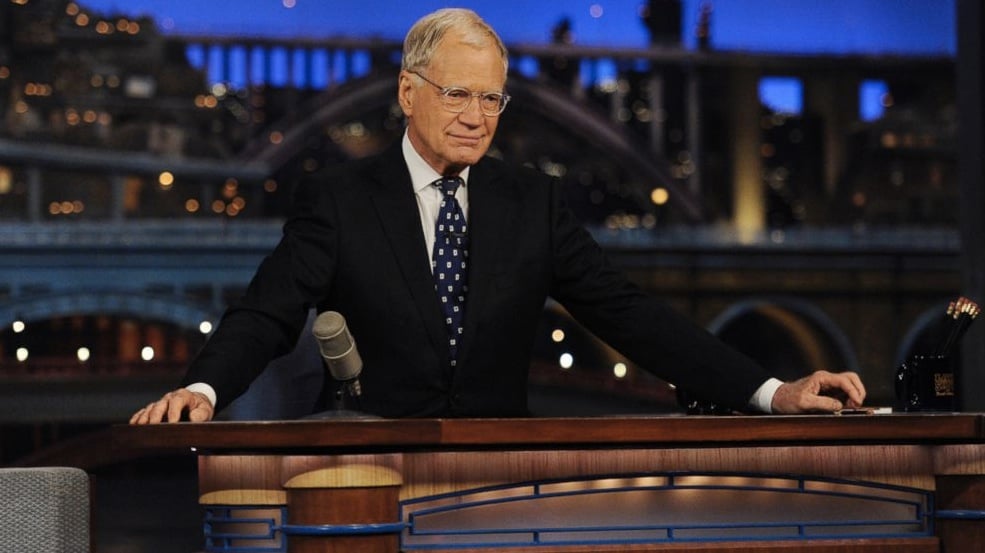 The Late Show with David Letterman host had Trump on his show multiple times and even defended him, but that all changed when Trump questioned Obama's entry into Harvard. "It's all fun, it's all a circus, it's all a rodeo, until it starts to smack of racism," Letterman said. "And then it's no longer fun."
Trump reportedly responding by writing Letterman a letter that said he was "disappointed to hear the statements you made about me last night on your show that I was a 'racist.' … In actuality, nothing could be further from the truth and there is nobody who is less of a racist than Donald Trump."
16. Rihanna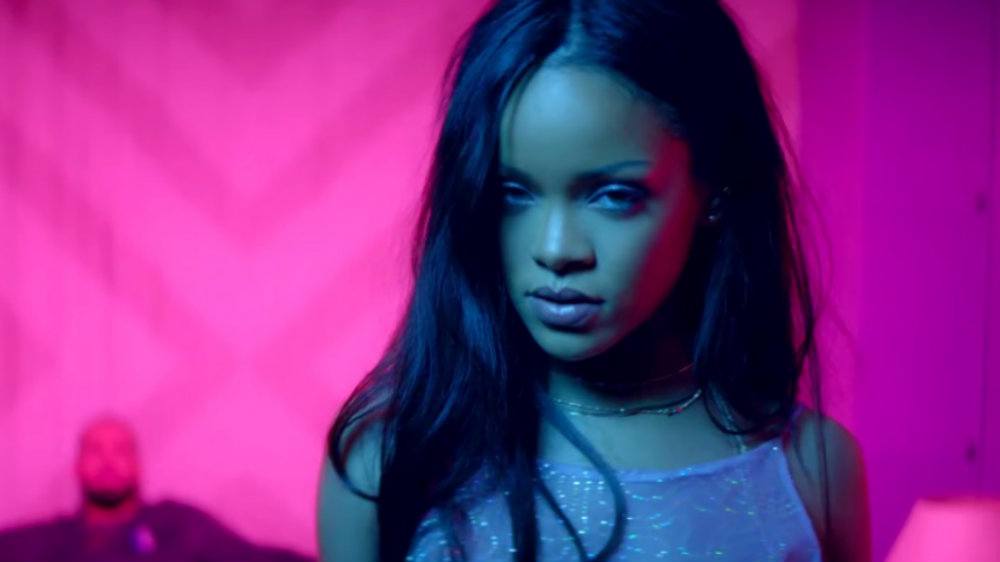 Back in 2011, Rihanna canceled her performance at a Trump charity event due to bronchitis. However, she reportedly didn't provide a doctor's note. She also appeared at the NBA All-Star Game the next day, so Trump wasn't happy. "I thought [the cancellation] was insulting to everyone," he said according to the Los Angeles Times. "But for Rihanna to go to the All-Star Game and perform after she told us she was sick, that is just a lack of respect."

17. Vince McMahon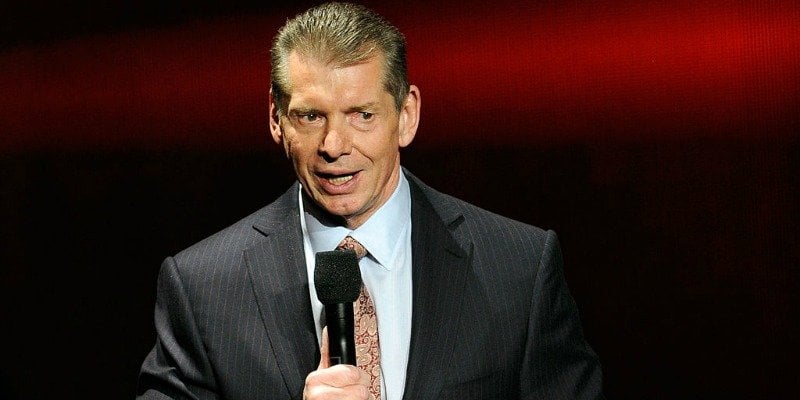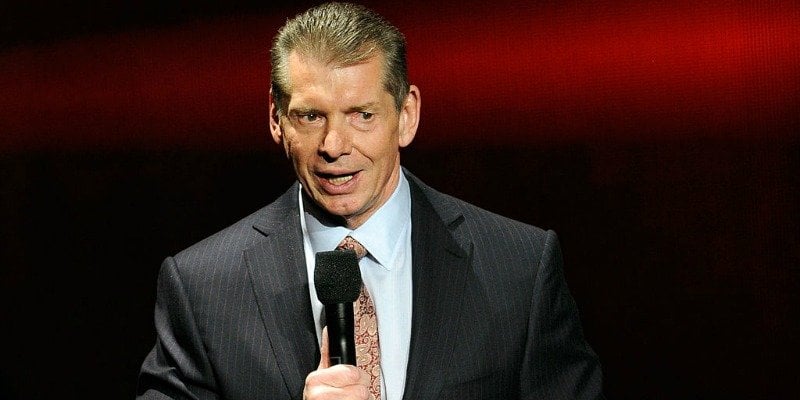 Before he made it to the White House, Trump was on WWE. There, he was part of a completely fabricated feud with Vince McMahon in "Battle of the Billionaires" on WrestleMania. While the two feuded on TV, in real life, the two are actually good friends. In fact, Trump hired McMahon's wife, Linda McMahon to be the head of the country's Small Business Administration.
18. Rosie O'Donnell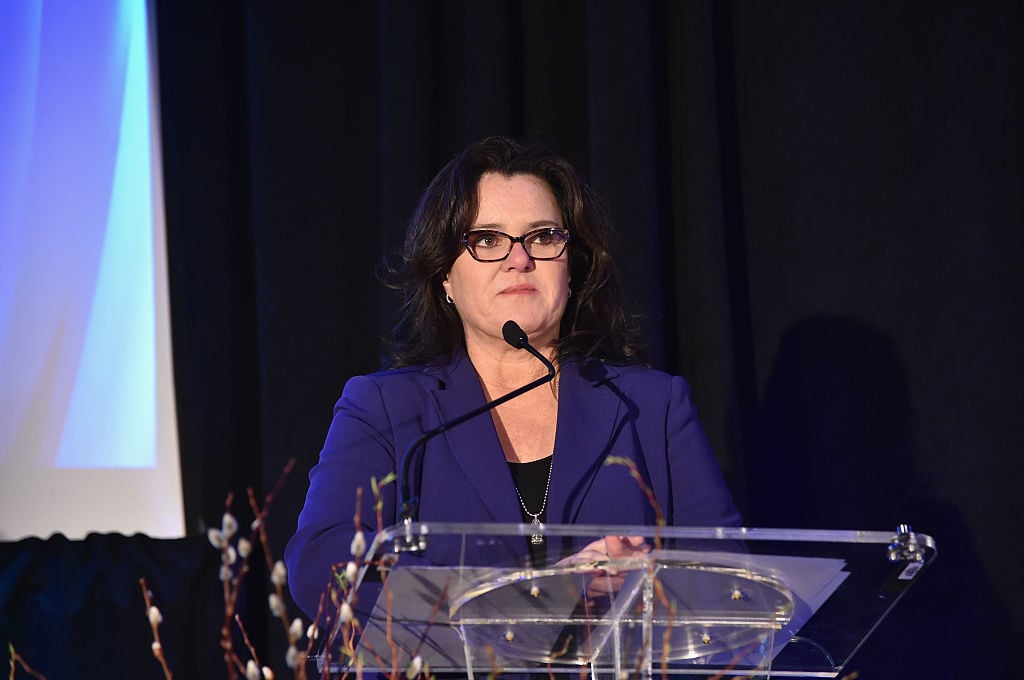 His feud with The View co-host started back in 2006. Donald Trump decided to let Tara Conner keep the title of Miss USA after her scandal of underage drinking and drug use. O'Donnell spoke out on the talk show against his decision and called him a "snake-oil salesman on Little House On The Prairie." She then said, "[He] left the first wife — had an affair. [He] had kids both times, but he's the moral compass for 20-year-olds in America. Donald, sit and spin, my friend."
Trump later told People Magazine, "I'll most likely sue her for making those false statements — and it'll be fun. Rosie's a loser. A real loser. I look forward to taking lots of money from my nice fat little Rosie." Their feud then continued for years.
When she got engaged in 2011, Trump tweeted about it. When she got her own show on the Oprah Winfrey Network, he called it "a complete and total disaster." After O'Donnell left The View in 2014 he spoke out about her again. "Well, it's very sad what's happened to The View and I predicted that with Rosie O'Donnell it would fail. I guess the prediction is correct, but, I mean she's a total trainwreck, so let's see what happens and I hope it works out well … I like the show a lot, but let's face it, Rosie is a loser."
19. Ivana Trump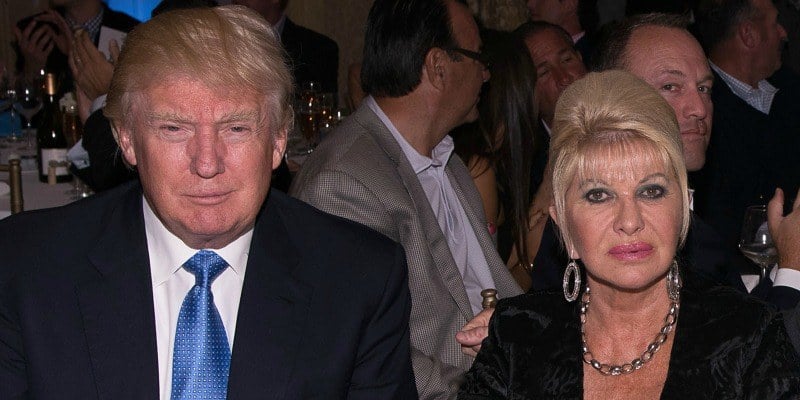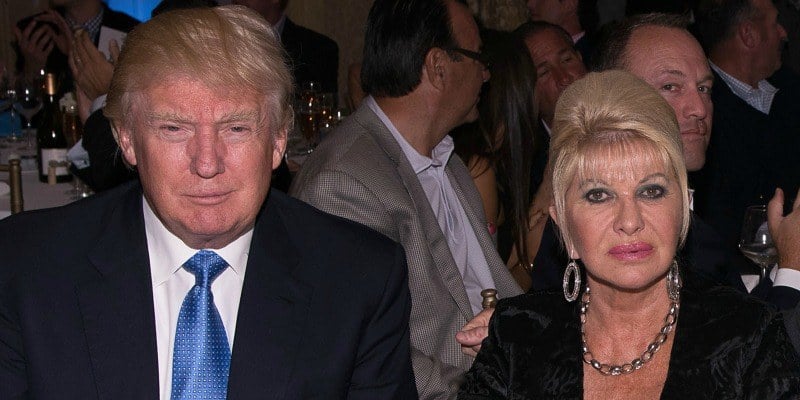 The couple's marriage ended very publicly with Trump having an affair with Marla Maples in 1992. The divorce was very messy and Ivana even accused Trump of raping her, according to The Daily Beast. The incident allegedly happened after Trump went in for a scalp reduction surgery to fix a bald spot. He then reportedly came home angry and yelled at her, "Your f***ing doctor has ruined me!" He then allegedly forcefully penetrated her.
When the incident came up during Trump's election run, Ivana claimed this never happened.
20. John Lewis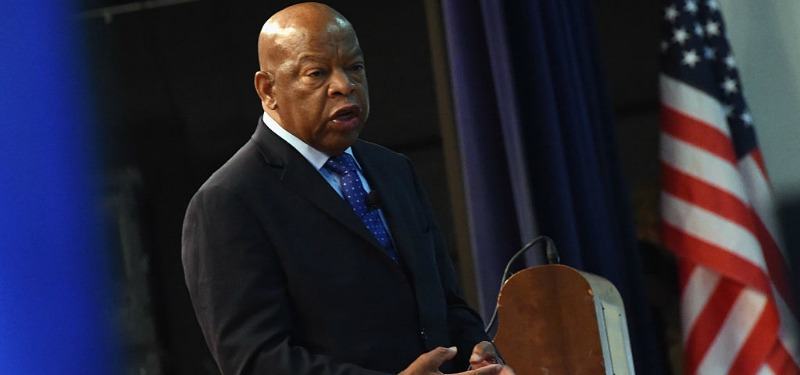 The U.S. Congressman said on Meet the Press that Trump isn't a legitimate president. He also said he would be one of the many, who wouldn't attend the inauguration. Trump responded with a series of tweets.
"Congressman John Lewis should spend more time on fixing and helping his district, which is in horrible shape and falling apart (not to……mention crime infested) rather than falsely complaining about the election results. All talk, talk, talk – no action or results. Sad! Congressman John Lewis should finally focus on the burning and crime infested inner-cities of the U.S. I can use all the help I can get!"
This led to many celebrities defending John Lewis on Twitter.
21. JAY-Z and Beyoncé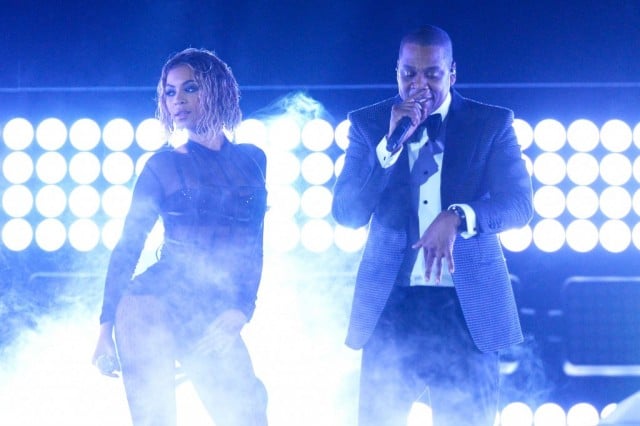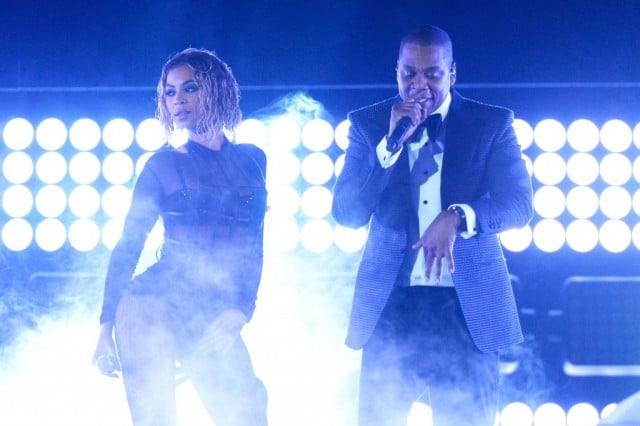 JAY-Z and Beyoncé performed at a Hillary Clinton rally, which angered Trump. He said at his own campaign rally in Florida, "Nobody goes to her rallies. So she got JAY-Z and Beyoncé, and the language they used was so bad," he said according to the Mirror. "The language is so bad. As they were singing? Singing, right? Talking? Was it talking or singing? I don't know. But the language – by both – but the language was so bad, that many of the people left. By the time Hillary got up, there was nobody there."

22. Arnold Schwarzenegger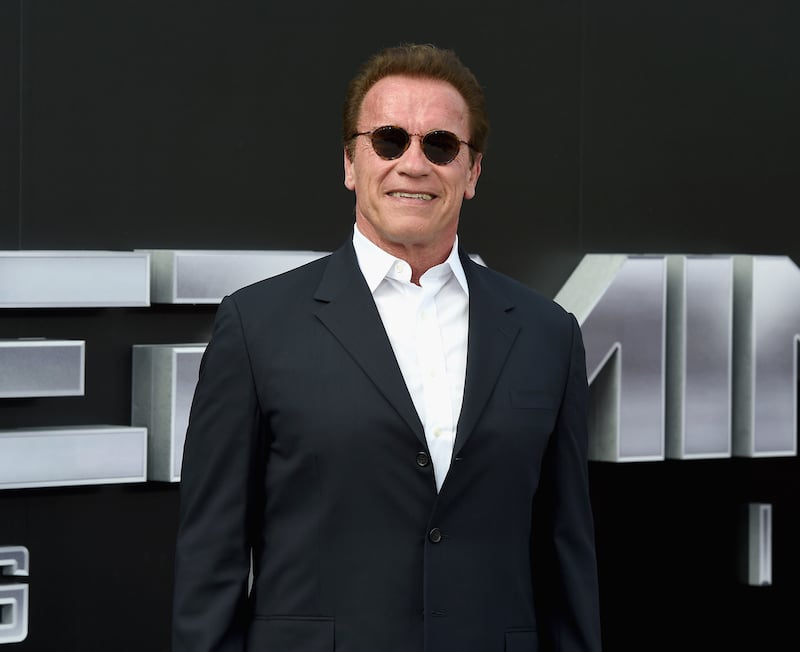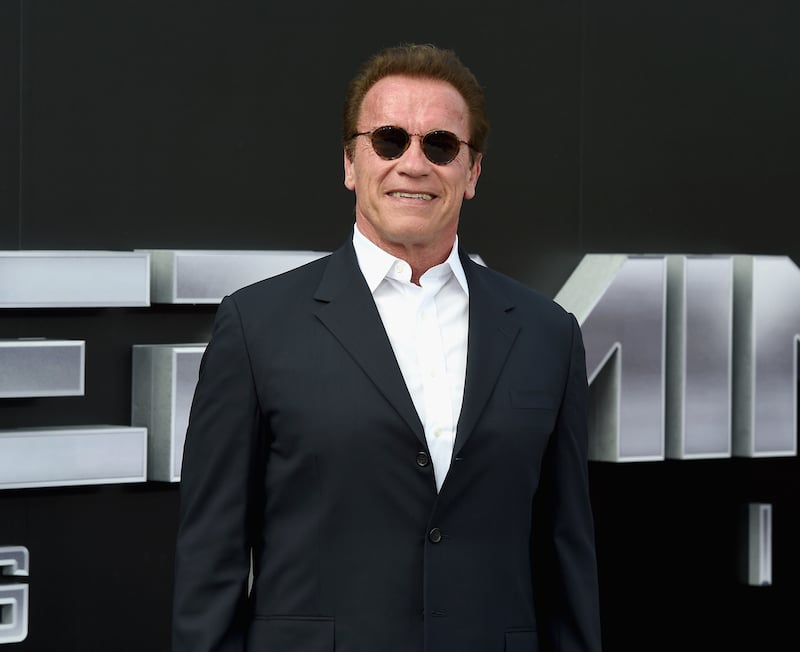 The actor and former governor took over hosting The Celebrity Apprentice while Trump started his presidency. Some may assume this means they're on good terms, but Schwarzenegger's performance on the show pushed Trump to attack the actor publicly on Twitter.
"Wow, the ratings are in and Arnold Schwarzenegger got "swamped" (or destroyed) by comparison to the ratings machine, DJT," the president tweeted. "So much for….being a movie star-and that was season 1 compared to season 14. Now compare him to my season 1. But who cares, he supported Kasich & Hillary."
Schwarzenegger replied by simply tweeting, "Please study this quote from Lincoln's inaugural, @realDonaldTrump. It inspired me every day I was Governor, and I hope it inspires you."

23. Heidi Klum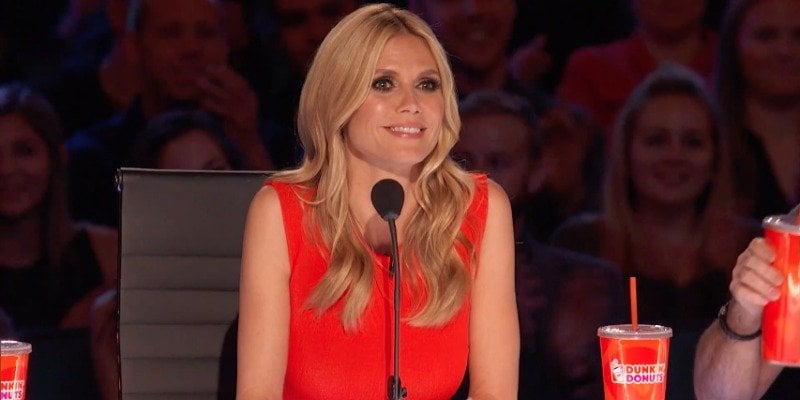 Sadly, Trump has a history of focusing on women's looks. He also did this to Heidi Klum during an interview with The New York Times. He decided to rank the judges of America's Got Talent based on their looks and he said, "Sometimes I do go a little bit far, Heidi Klum. Sadly, she's no longer a 10."
24. Pope Francis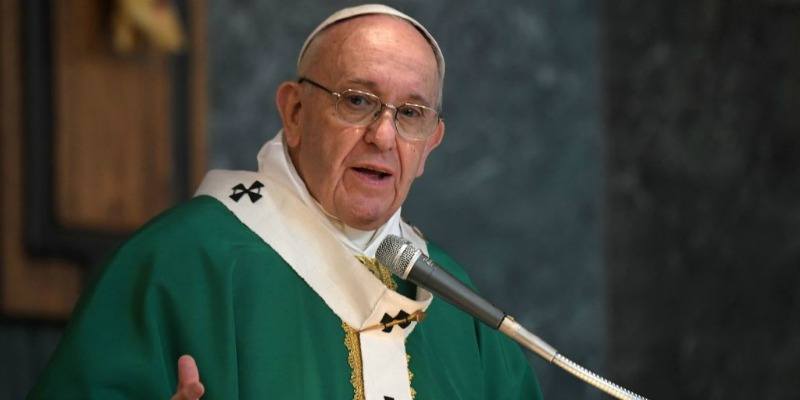 The Pope visited Mexico and washed the feet of homeless men and women. There, he also made a statement against Trump's proposal for a wall between Mexico and the United States. President Trump responded, "I don't think he understands the danger of the open border that we have with Mexico," according to CNN. "I think Mexico got him to do it because they want to keep the border just the way it is. They're making a fortune, and we're losing."
25. Tom Ford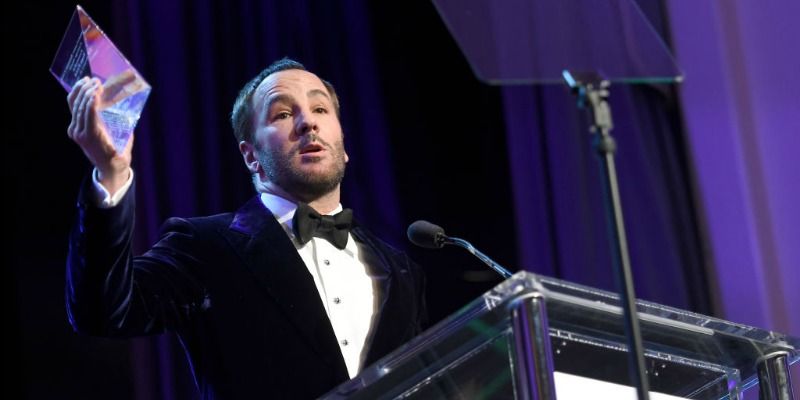 The fashion designer is one of the many designers who refuse to dress Melania Trump. After the news came out, President Trump dissed Ford's clothing.
"I'm not a fan of Tom Ford, never have been," he said on Fox News. "My clothes are made in Italy. They're very, very expensive. I don't think most women or men in our country can relate to that, and I think the first lady or the president should represent all people."
Follow Nicole Weaver on Twitter @nikkibernice. 
Check out The Cheat Sheet on Facebook!