These Celebrities Are Finally Calling Out Woody Allen for Alleged Sexual Misconduct
As the Time's Up movement continues to grow, many in Hollywood are reassessing their willingness to look past the sexual abuse allegations against Woody Allen. Dylan Farrow, Allen's adopted daughter, alleges that he molested her when she was seven years old. Farrow first made this allegation in 1992; Allen denied it, and authorities never charged him with a crime. However, a judge found that Allen's behavior was "grossly inappropriate and that measures must be taken to protect [Dylan Farrow]."
For decades afterward, Hollywood continued to accept Allen, and some of the biggest stars in the industry still chose to work with him. But now, more and more actors and actresses, including those who have starred in Allen's movies, are coming out and saying that they regret doing so, apologizing directly to Farrow.
Here are some of the celebrities who are now calling out Allen.
1. Greta Gerwig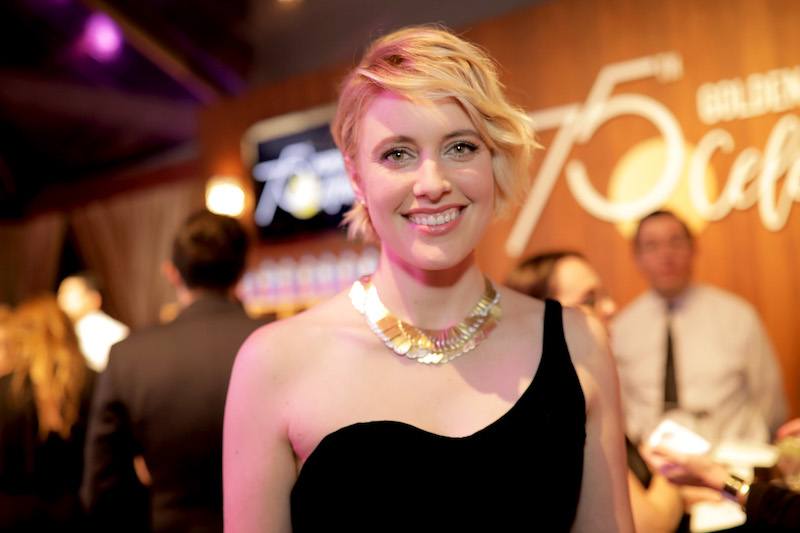 Lady Bird writer and director Greta Gerwig worked with Woody Allen on the 2012 film To Rome With Love. She played Sally, the girlfriend of Jesse Eisenberg's character.
But Gerwig now says that she would not work with Allen again and regrets doing so. "I can only speak for myself and what I've come to is this: if I had known then what I know now, I would not have acted in the film," she said. "I have not worked for him again, and I will not work for him again."
Next: This actress says working with Allen is the biggest regret of her career. 
2. Ellen Page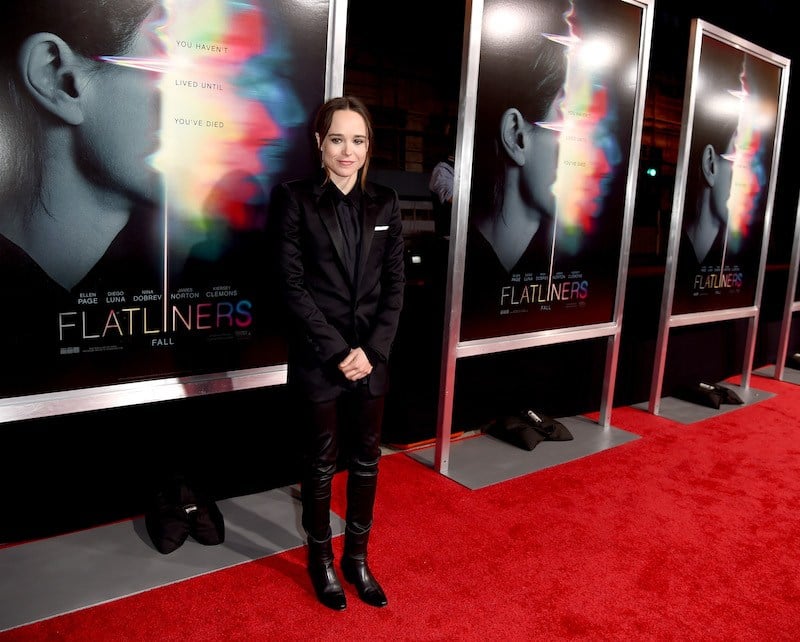 Ellen Page worked with Woody Allen on that same 2012 film, To Rome With Love. She played the best friend of Greta Gerwig's character.
In November 2017, Page penned an emotional Facebook post, in which she recounted her experiences dealing with abusive men in Hollywood. Page talked about the fact that with many abusers, those in Hollywood choose to look the other way. At this point, she brought up Woody Allen and the fact that she wishes she had never worked with him.
"I did a Woody Allen movie and it is the biggest regret of my career," she wrote. "I am ashamed I did this. I had yet to find my voice and was not who I am now and felt pressured, because 'of course you have to say yes to this Woody Allen film.' Ultimately, however, it is my choice what films I decide to do and I made the wrong choice."
Next: This actor donated his entire salary from an Allen film to charity. 
3. Griffin Newman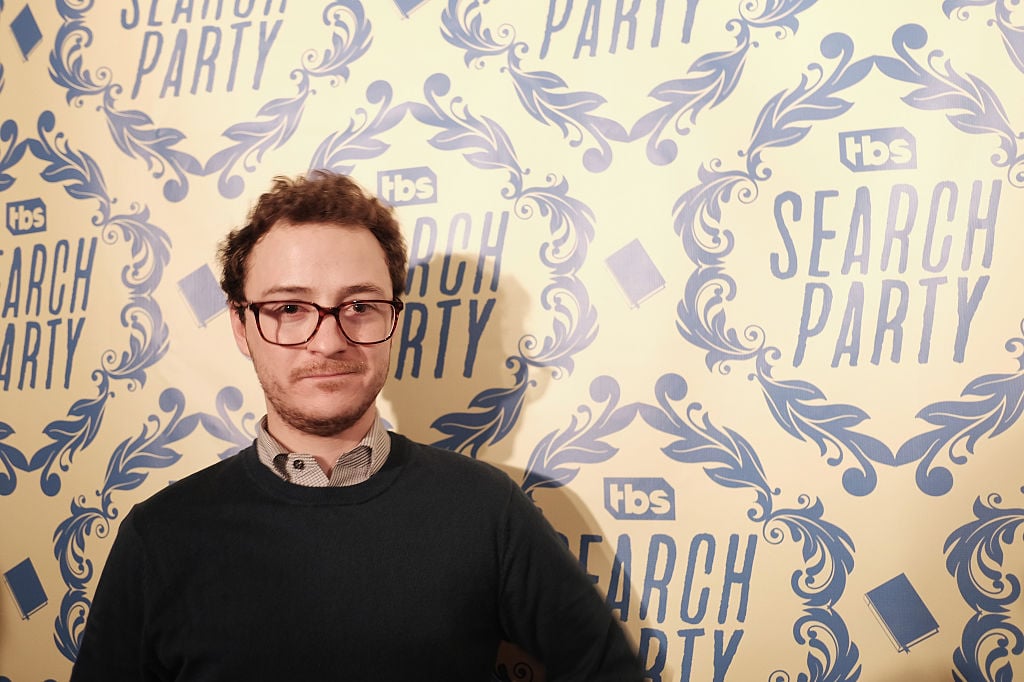 Of course, it's not fair to only expect women to answer for why they chose to work for Allen. That question should be directed at the men who have starred in his movies, too.
Griffin Newman is in an Allen film that hasn't even been released yet. A Rainy Day in New York is set to come out in 2018, and it also stars Timothée Chalamet, Rebecca Hall, Elle Fanning, and Jude Law. Newman is only in the movie for one scene, though.
In October 2017, Newman said in a lengthy Twitter thread that he deeply regrets working with Allen. He said he debated quitting but did not do so because he wanted to make his parents proud and felt working on an Allen movie would be a valuable experience.
Newman also said he would be donating his salary to RAINN, the Rape, Abuse & Incest National Network.
Next: This actress says she was working on an Allen movie when the Harvey Weinstein allegations broke.
4. Rebecca Hall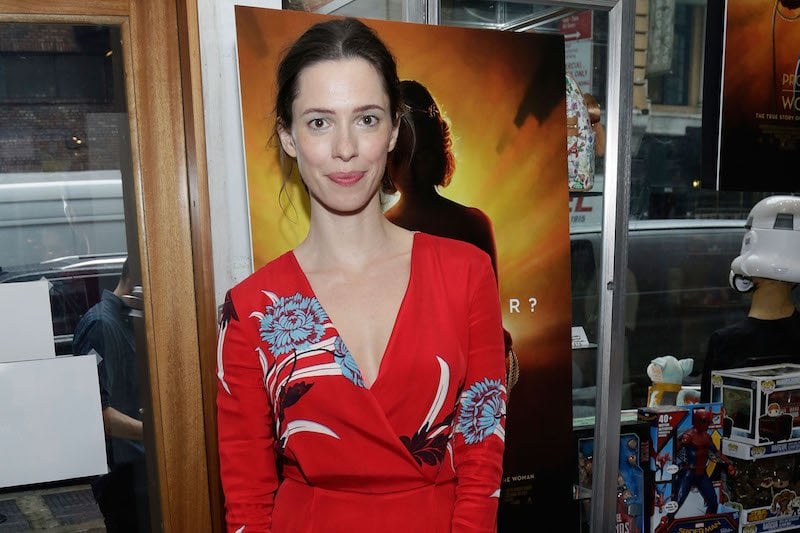 Like Newman, Rebecca Hall stars in Woody Allen's upcoming movie A Rainy Day in New York. This will be her second time working with Allen, having previously starred in his 2008 film Vicky Cristina Barcelona.
In January 2018, Hall took to Instagram, saying that she was on set shooting the movie the day after the Harvey Weinstein allegations broke, and "I couldn't have imagined somewhere stranger to be that day." She goes on to say that when she was asked to be in A Rainy Day in New York, she quickly said yes because it would only be a day-long shoot and because Allen gave her one of her first significant film roles a decade earlier. Now, however, she regrets it.
"After reading and re-reading Dylan Farrow's statements of a few days ago and going back and reading the older ones – I see, not only how complicated this matter is, but that my actions have made another woman feel silenced and dismissed," Hall wrote. "That is not something that sits easily with me in the current or indeed any moment, and I am profoundly sorry. I regret this decision and wouldn't make the same one today."
Hall concluded by saying that she would be donating her salary to the Time's Up legal defense fund.
Next: Another star of Woody Allen's upcoming movie decided to donate his salary to charity.
5. Timothée Chalamet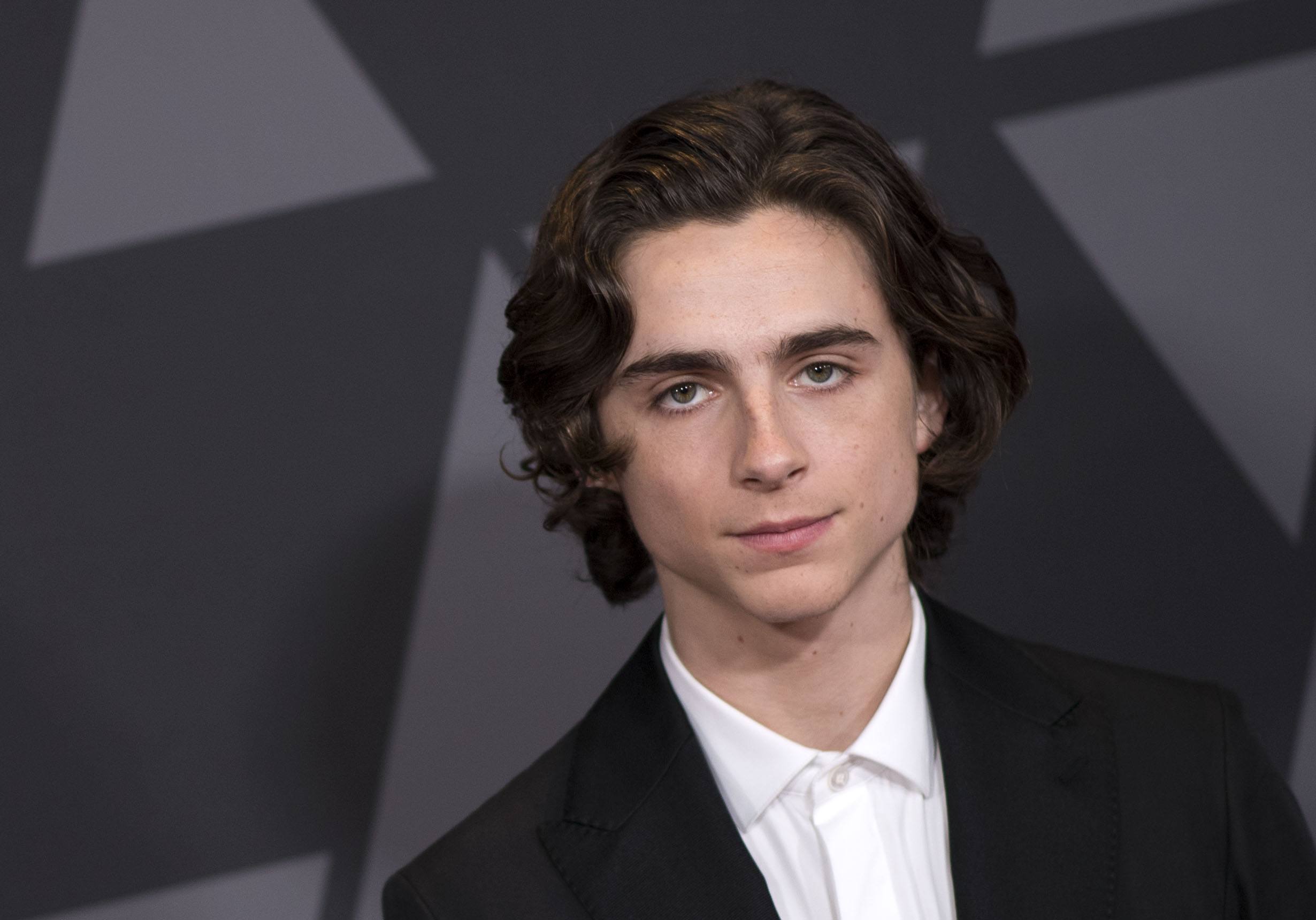 Timothée Chalamet decided to follow the lead of co-stars Griffin Newman and Rebecca Hall. Chalamet, too, is in 2018's A Rainy Day in New York, but he'll now be donating the money he earned to charity.
He explained on Instagram, ""I have been asked in a few recent interviews about my decision to work on a film with Woody Allen last summer. I'm not able to answer the question directly because of contractual obligations. But what I can say is this: I don't want to profit from my work on the film, and to that end, I am going to donate my entire salary to three charities: TIME'S UP, The LGBT Center in New York, and RAINN [Rape, Abuse, and Incest National Network]."
Next: This actress wrote a letter addressed specifically to Dylan Farrow.
6. Mira Sorvino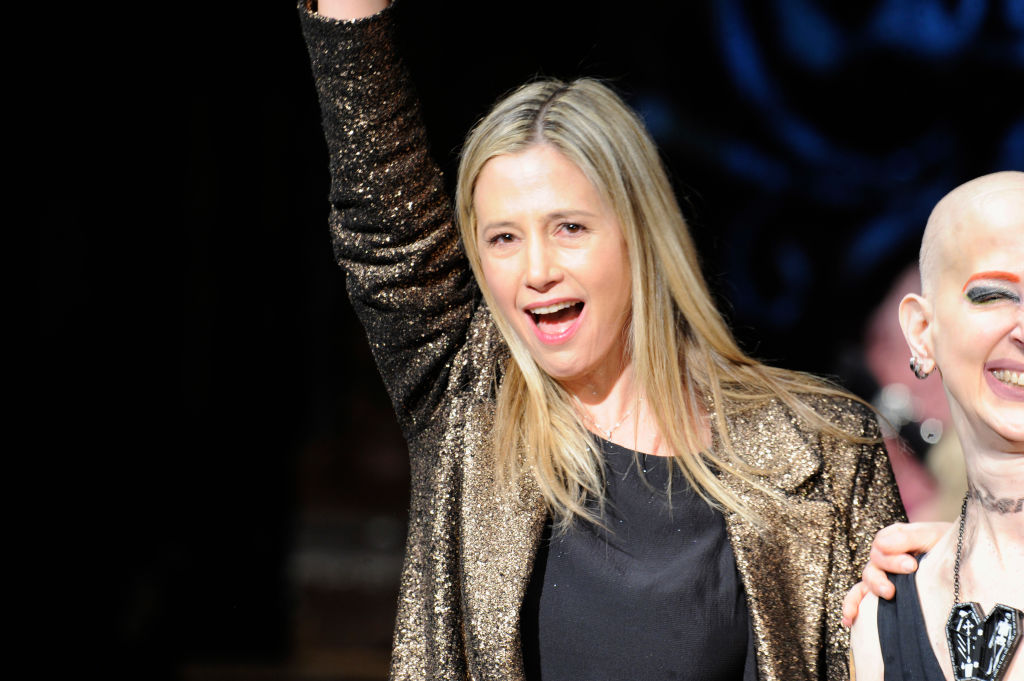 Mira Sorvino worked with Woody Allen on the 1995 film Mighty Aphrodite, in which she plays the love interest. In January 2018, Sorvino wrote an op-ed for The Huffington Post directed specifically at Farrow. In it, she apologizes for turning a blind eye because she admired Allen and did not want the allegations to be true.
"It is difficult to sever ties and denounce your heroes, your benefactors, whom you fondly admired and felt a debt of gratitude toward for your entire career's existence," she wrote. "To decide, although they may be fantastically talented and helped you enormously, that you believe they have done things for which there can be no excuse. But that is where we stand today."
Next: This actor says starring in an Allen movie was one of his most "heartbreaking mistakes."
7. David Krumholtz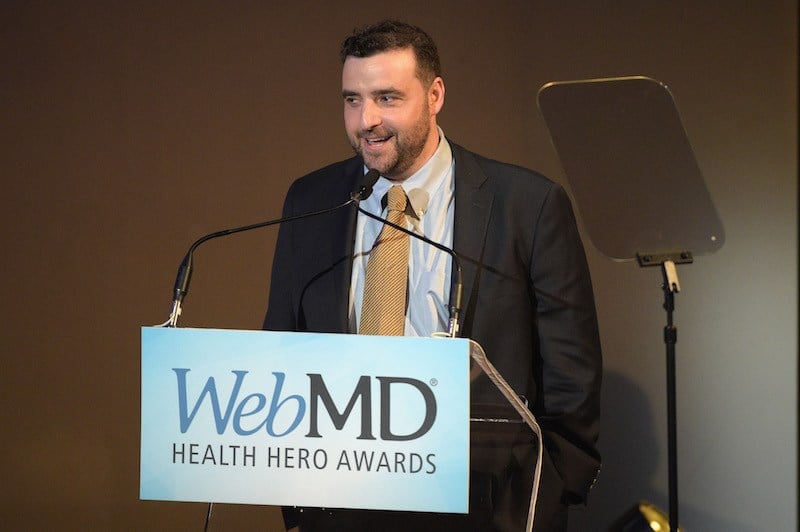 David Krumholtz worked with Woody Allen on the 2017 film Wonder Wheel, which also stars Kate Winslet and Justin Timberlake. In January 2018, Krumholtz took to Twitter to say that he should never have taken the role in Allen's film. He called it one of his "most heartbreaking mistakes."
"We can no longer let these men represent us in entertainment, politics, or any other realm," Krumholtz said. "They are beneath real men."
In a subsequent tweet, Krumholtz said that he now has a daughter, which has changed his perspective. He also said, "I was a fan of [Allen's] work and it's terrifying to think I was duped by a pedophile."
Next: This Grey's Anatomy star has not worked with Allen but called him out as being a "predator."
8. Ellen Pompeo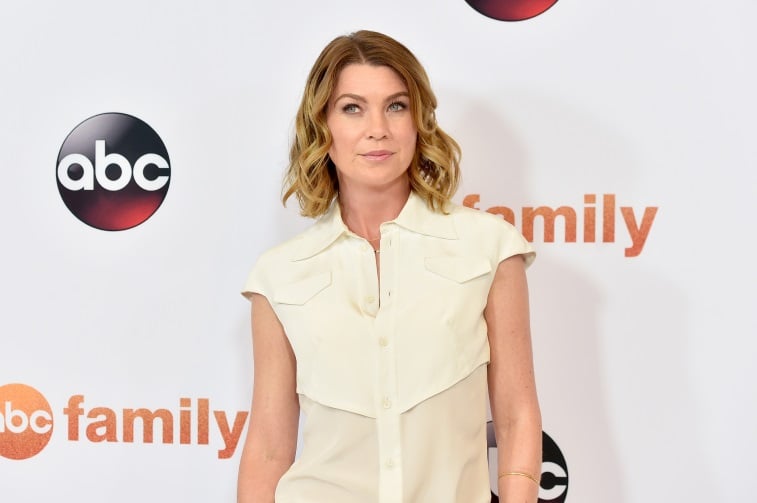 Although she has not worked with Allen, Ellen Pompeo is joining the chorus of celebrities who are now speaking out against him. Pompeo's Twitter rant started off as a response to an article about a journalist combing through Woody Allen's journals and concluding that he is obsessed with teenage girls.
"I haven't gone through his personal journals and I knew that… shocked the people that work with this man #ambition is [blind]," she said. In a second tweet, Pompeo said of Allen, "He married his daughter…people see what they want to see or don't…Kind of hard not to see who this fool is."
Later, Pompeo called out those who justify working with Allen by saying that they have to separate the art from the artist. "You know what I call that?? Ducking predators and chasing trophies…it's WEAK AF," she wrote.
Next: Oprah Winfrey interviewed these celebrities after the Golden Globes, and they said they believe Dylan Farrow.  
9. Natalie Portman, Shonda Rhimes & Reese Witherspoon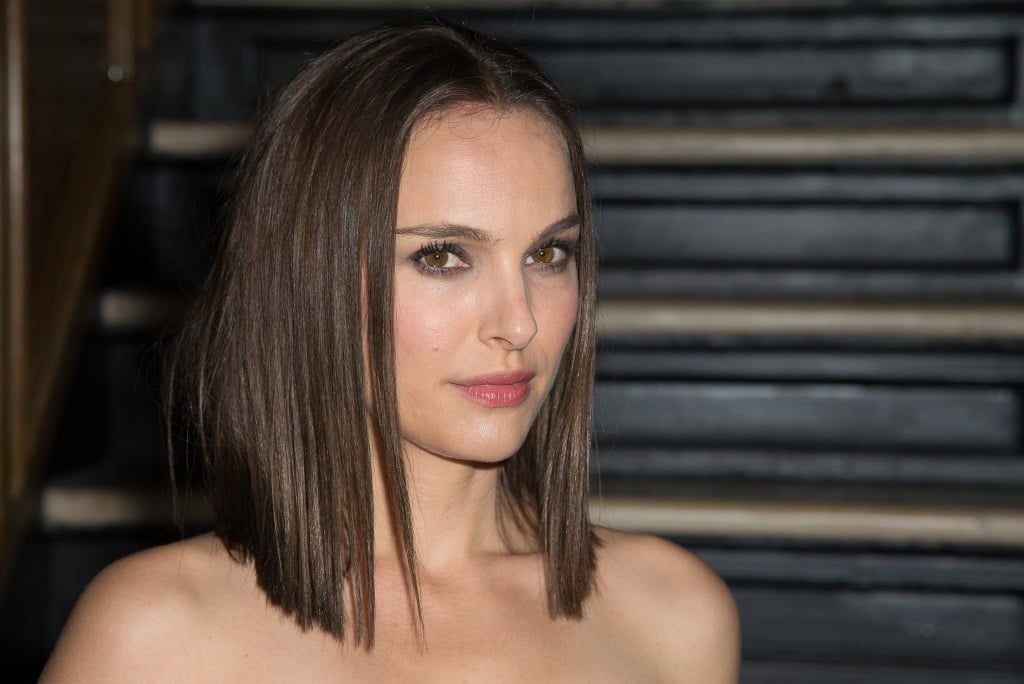 On the Sunday of the 2018 Golden Globes, Farrow tweeted a reminder that Allen had been honored with the Cecil B. DeMille award four years earlier. Farrow said that this is what inspired her to write her 2014 open letter detailing Allen's alleged abuse.
In an interview after the Golden Globes, Oprah Winfrey asked women involved in the Time's Up movement about this tweet. Producer Shonda Rhimes said that she hopes Allen's time is up. Natalie Portman added, "I believe Dylan. I would want to say that. I believe you, Dylan."
Later, on Twitter, Reese Witherspoon said, "I'm with Natalie. I believe you, Dylan." Other women in the interview did not say anything specifically about Farrow, but seemed to agree with Portman's sentiment. Those women were America Ferrera, Kathleen Kennedy, Nina Shaw, and Tracee Ellis Ross.
Next: This award-winning actress also says she believes Dylan Farrow. 
10. Frankie Shaw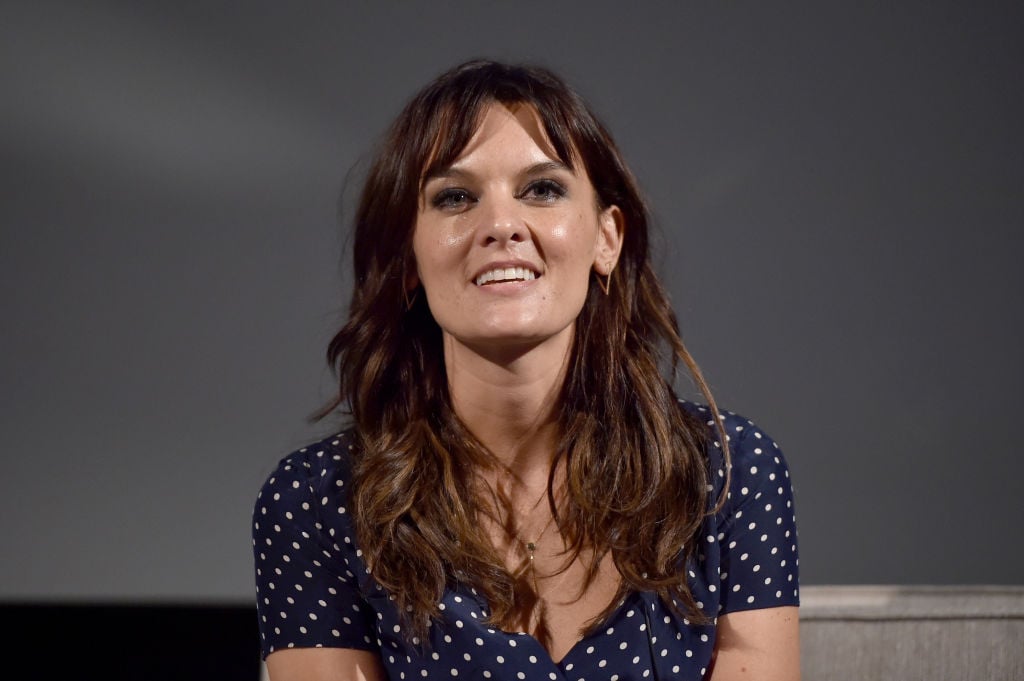 Frankie Shaw, the creator of Showtime's SMILF, took on Allen not just on social media, but on her show. The finale of SMILF's first season opens with an Allen quote: "The heart wants what it wants. There's no logic to these things." Then, the first scene is a young girl revealing that her dad sexually abused her.
Shaw later explained in an interview with The Hollywood Reporter that this was her way of calling Allen out. "It's my favorite thing in the season," she said. "The irony of an opening scene of this girl who was sexually abused by her dad and pairing it with this Woody Allen quote, it's completely intentional. I want to call out the social acceptance of Woody Allen. When is he going to go down? He's 150 years old."
Check out The Cheat Sheet on Facebook!