Celebrities You Didn't Know Are Bisexual
Many celebrities have come forward as being attracted to both sexes and have talked about the misconceptions that come with that. Thanks to them, more people get to hear about the experiences of those who are bisexual and therefore are fighting for a good cause of equality. So which celebrities go both ways? Here are 11 celebrities you didn't know are bisexual.
1. Amber Heard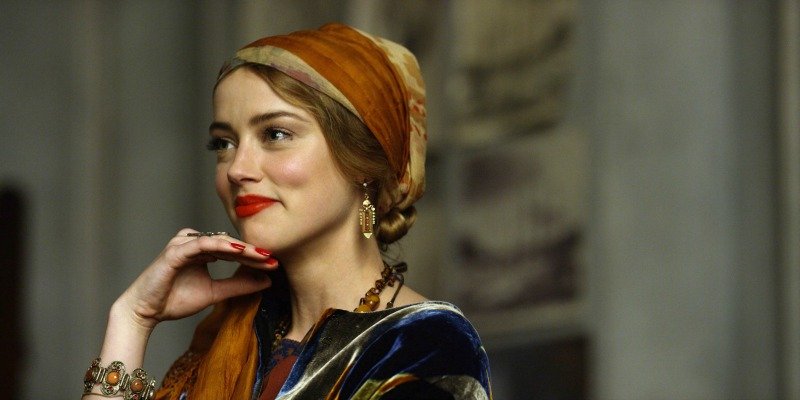 The beautiful actress was recently married to Johnny Depp, but before that she had relationships with both men and women. She also has come out publicly about her sexuality and how she wants to use her position in order to speak about her identity.
"At that time I didn't know of anyone else in my position who was a working female lead actress," she told The Independent. "I don't want to have to deny my sexuality in order to be me. But I don't want to have to be defined by it. I'm fundamentally opposed to trying to edit myself to be palatable or popular. I don't give a f*ck. I fight, but I shouldn't have to."
She first came out at a GLAAD event in 2010. She said in a red carpet interview that she was "acutely aware of the role that the media plays in influencing public opinion and influencing society, and with that awareness comes the burden of responsibility." She then continued, "I hate the idea of a label just as much as anyone else but I'm with who I'm with, I love who I love … I think that the injustice of people staying in the closet is more than I can bear with a clear conscience and I couldn't sleep at night if I was a part of that problem, if I was part of the lies."
2. Clive Davis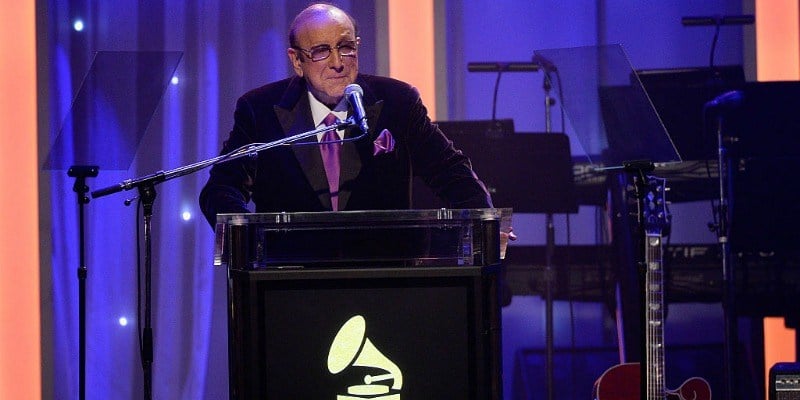 The music mogul has been in public relationships with women. But some may not know that he has also been involved with men, and it's no secret! He revealed his sexual identity in his memoir, The Soundtrack of My Life and noted that his children and close friends have always known about this. 
"After my second marriage failed," Davis wrote, "I met a man who was also grounded in music. Having only had loving relationships and sexual intimacy with women, I opened myself up to the possibility that I could have that with a male, and found that I could." He then continued, "The adage is that you're either straight or gay or lying, but that's not my experience. To call me anything other than bisexual would be inaccurate."

3. Angelina Jolie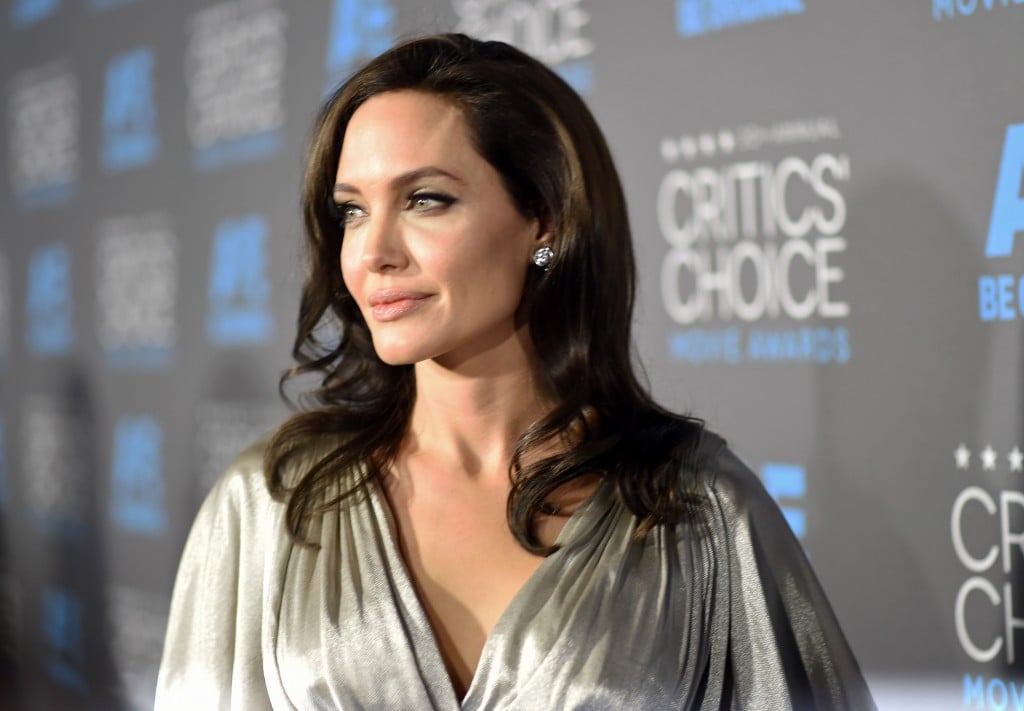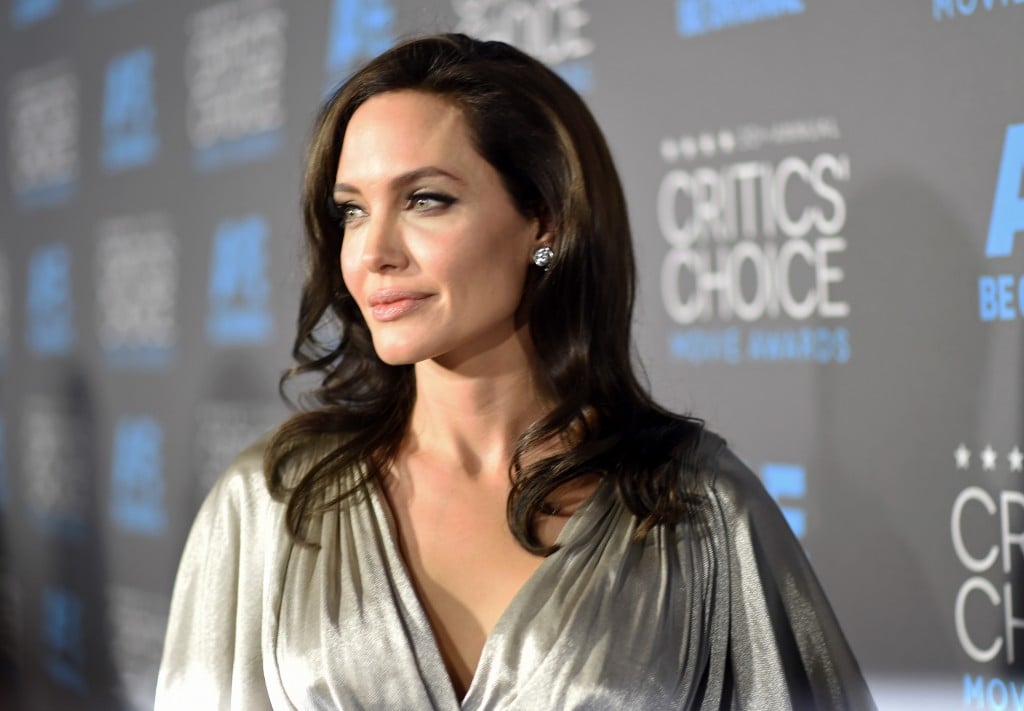 The actress used to be very matter-of-fact and open about her personal life. In a 2003 interview, she was asked if she was bisexual and she answered "of course." But she has also told Reuters that she was "surprised when I suddenly found myself having these feelings I always had for men, but for a woman, and wanting to kiss her and wanting to touch her."
She also told Girlfriends about her crush on a very specific woman. "I probably would have married Jenny Shimizu if I hadn't married my husband. I fell in love with her the first second I saw her. Actually, I saw when she was being cast in Foxfire, and I thought she had just read for my part. I thought I was going to lose the job. I said to myself, 'Oh, my God, that's Legs.' She's great. We had a lot of fun."

4. Drew Barrymore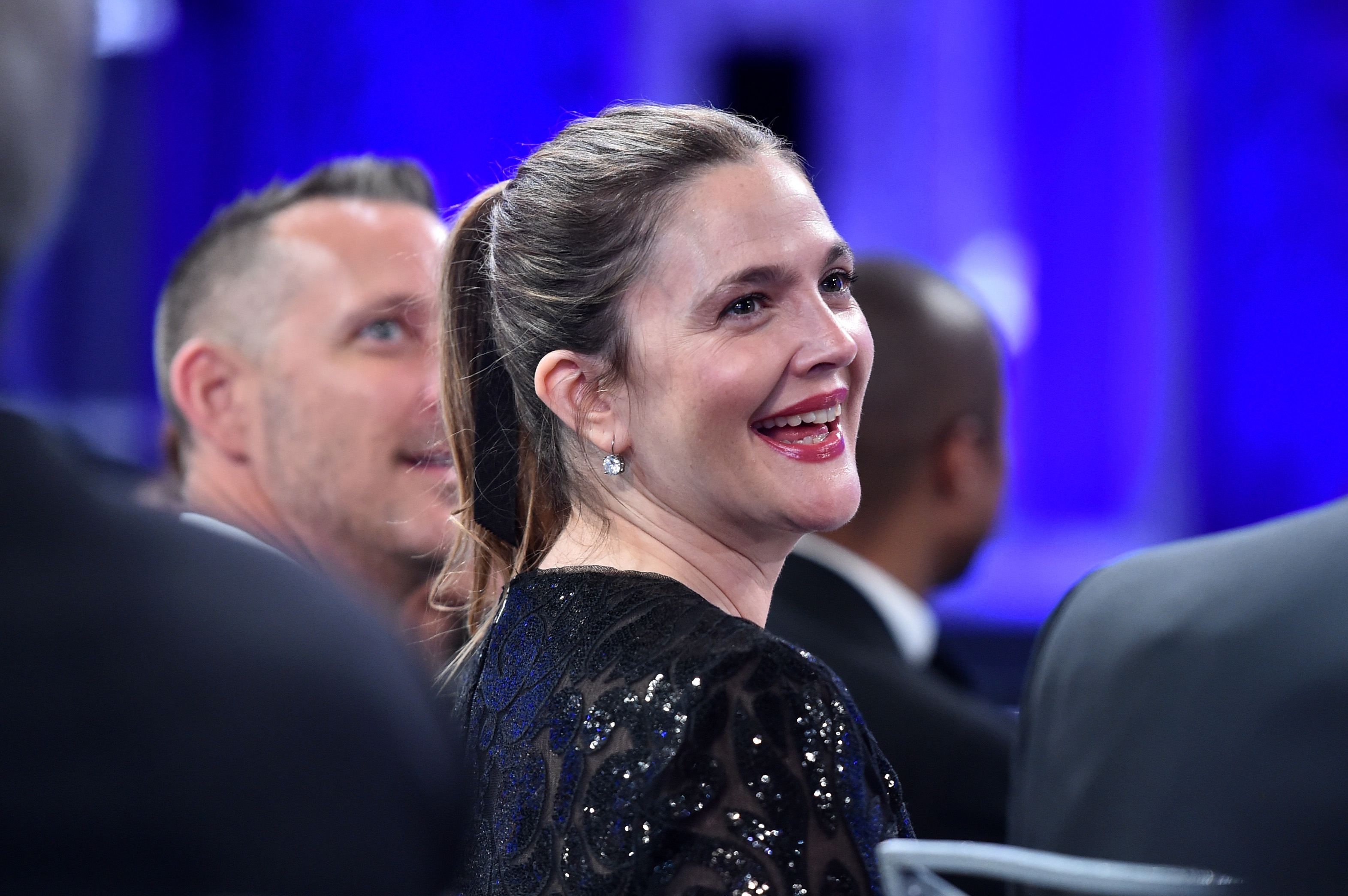 The actress has starred in many movie roles including romantic comedies. But a majority of them have involved men as her love interests. In real life, she is bisexual and has been involved with women. She also has spoken publicly about it.
"Do I like women sexually? Yeah," the actress said according to Contact Music. "I do. Totally. I have always considered myself bisexual." She then continued, "I love a woman's body. I think a woman and a woman together are beautiful, just as a man and a woman together are beautiful. Being with a woman is like exploring your own body, but through someone else."

5. Megan Fox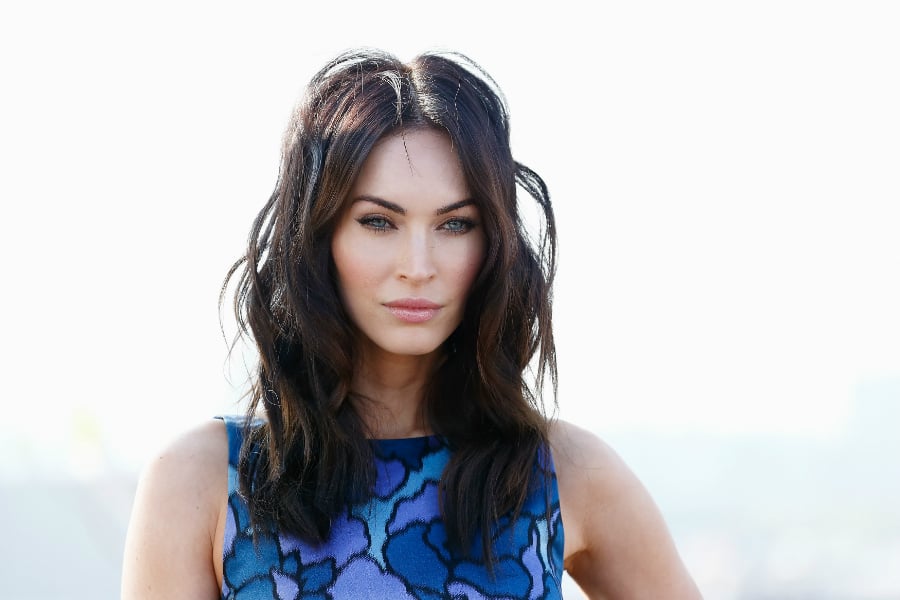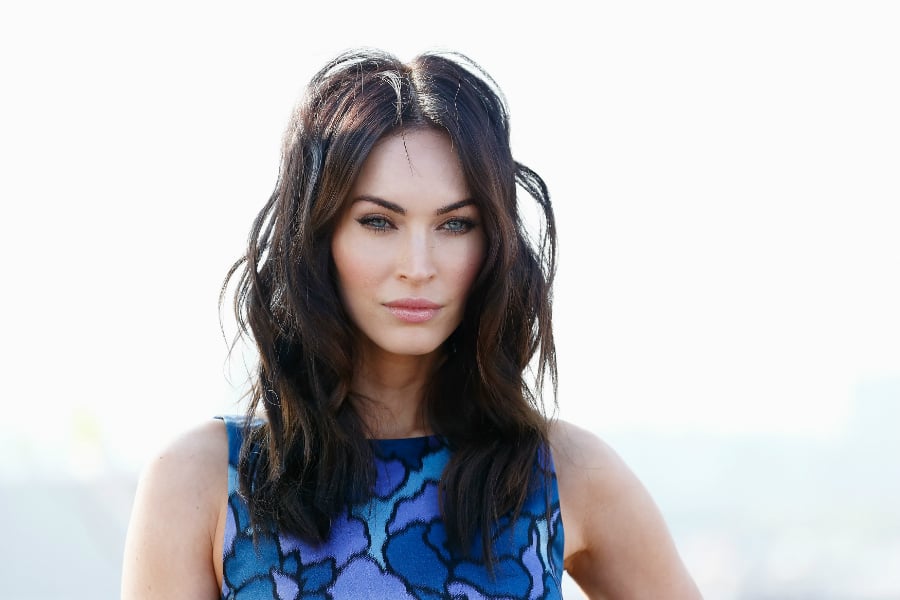 The Transformers actress has been seen on-screen in romantic situations with men and women. In real life, she is also attracted to both sexes, and has spoken openly about that. However, she has also admitted to only being open to lesbian women.
"I have no question in my mind about being bisexual," she told Esquire. "But I'm also a hypocrite: I would never date a girl who was bisexual, because that means they also sleep with men, and men are so dirty that I'd never want to sleep with a girl who had slept with a man."

6. Lady Gaga
The pop singer has very strong ties to the LGBT community because some of her songs tap into the struggles of identifying as something other than straight in a homophobic society. Part of her inspiration comes from her experiences as a bisexual woman. Specifically, "Poker Face" is about one of her relationships.
"You know his song is actually about when I was making love to this guy that I was dating a long time ago," she said according to Contact Music. "I was thinking about chicks every time we had sex." She then continued, "And I just didn't want him to figure it out because I felt so bad. But I don't anymore because I wrote a song about it."
In a Q&A with fans, she also came forward with what she identified as. "You know what? It's not a lie that I am bisexual and I like women," she said according to Huffington Post, "and anyone that wants to twist this into 'she says she's bisexual for marketing,' this is a f***ing lie. This is who I am and who I have always been."

7. Margaret Cho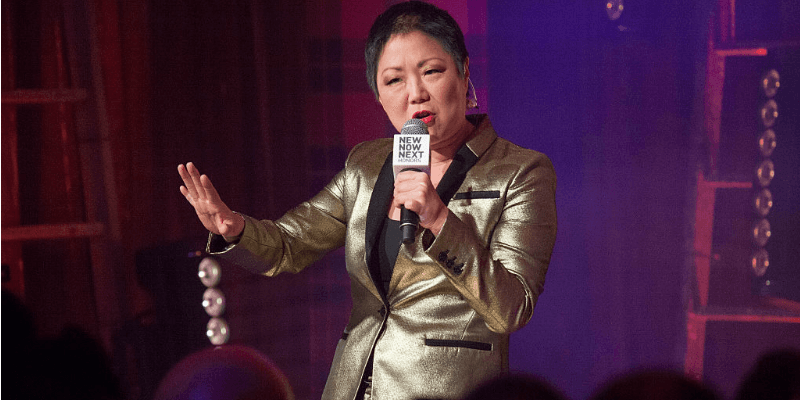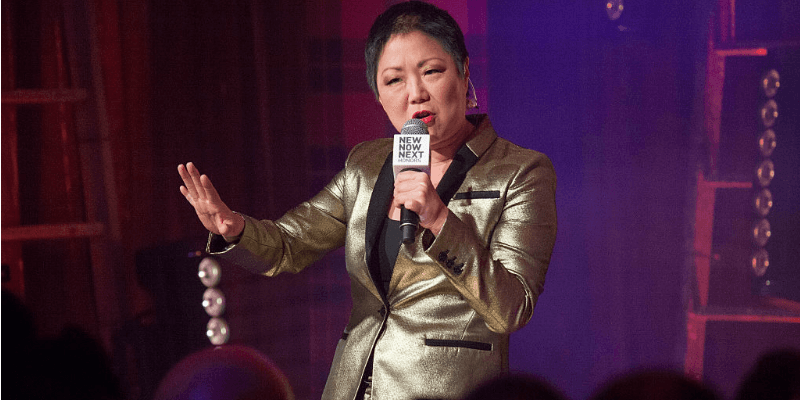 The comedian has been pretty open in her stand-up and interviews about her sexuality. "I'm married to a man but I'm bisexual so I like both," she said on The Real. "We got together because … we both have this [idea], 'I just don't want to have sex with the same person my whole life. That's just gross.'" So the two have an open marriage which involves having a big house with each spouse getting their own side.
But that's not the only label she identifies as. She also embraces the label of "queer" because "it's the most fitting description, short and concise, and really to the point."

8. Andy Dick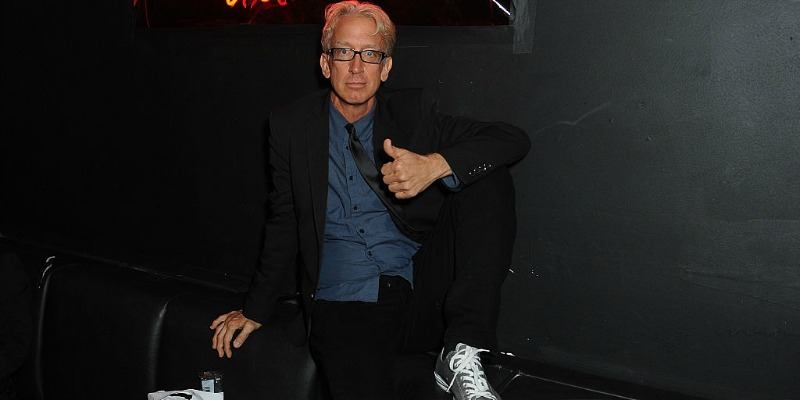 The actor and comedian has had a lot of people assume that he's gay. But he has had children with two different women. He talked openly about being frustrated with people labeling him incorrectly and the rumors that come with it.
"I'm not even gay! Last year," he said according to The Washington Post, "it was anal warts, which I don't have." He then continued, "This year, it's AIDS and gay. Which I don't have and I'm not. No and No. Just because I've been with guys, and I'm bi, doesn't mean I'm gay."
He has also opened up about not quite fitting into any community because of his sexuality. "I say, 'I'm bi, my love knows no gender,'" he said according to Bi Magazine "and the straight community says, 'Oh right, that's just a cover-up — you're gay!' And the gay community says, 'Yeah right, that's just a cover-up — you're gay.' They both want to push me straight."

9. Evan Rachel Wood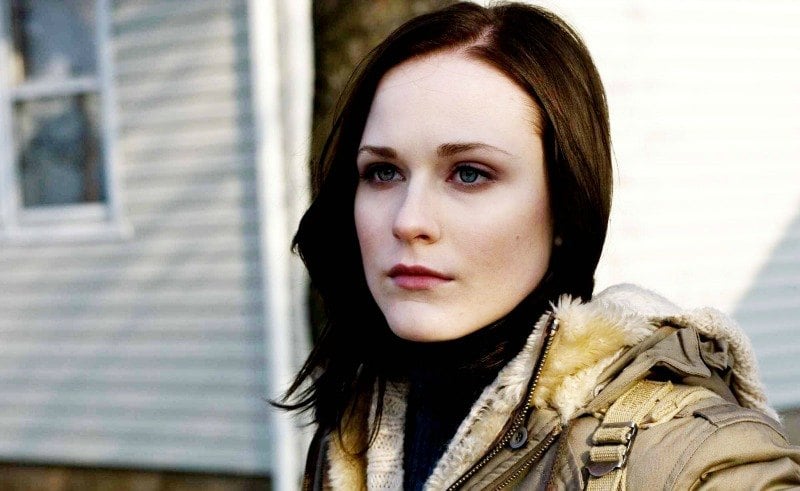 The Across the Universe actress was married to Jamie Bell, but she has been open about her bisexuality. She also has been able to use her voice on Twitter to acknowledge how little the bisexual community is spoken for or acknowledged.
https://twitter.com/evanrachelwood/status/644632023668158464
https://twitter.com/evanrachelwood/status/644635623047872512
https://twitter.com/evanrachelwood/status/644636599171481600
https://twitter.com/evanrachelwood/status/644637382508064768
She has also talked about this openly in interviews, like this one with Motto:
I think because we're usually erased, people just don't have the information. There's so many negative connotations with that label. I understand the argument about labels and the desire to do away with them altogether. I think that's a great idea. But before that we have to give people a chance to identify with somebody or a group in some way. That helped me.

10. Vanessa Carlton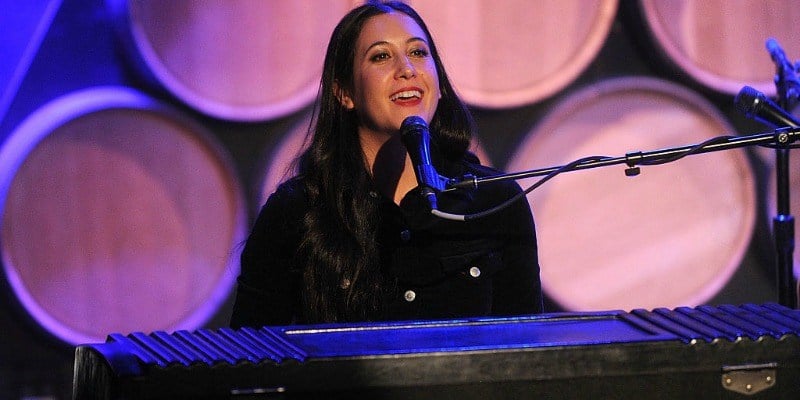 Many celebrities come out in different ways. But not often is it done on stage! The singer and songwriter was celebrating at Nashville Pride when she decided to come out. "I've never said this before," she said to the crowd according to Huffington Post, "but I am a proud bisexual woman." She also told Chelsea Handler after she came out that her mother called her worried because "she's concerned about being a grandma." However, her mother later calmed down.

11. Cynthia Nixon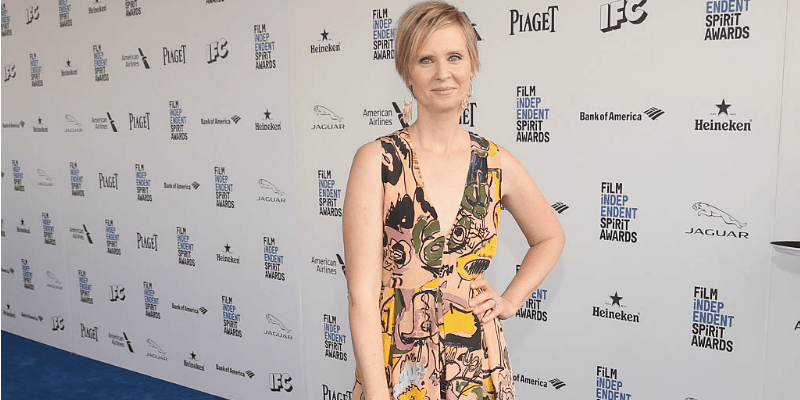 The Sex and the City actress has played a straight woman on-screen many times. In real life, she has been married to her wife Christine Marinoni since 2012. She also happens to be bisexual and has talked openly about it. But she has gotten flack for it.
"I think it's a red herring when people say they don't want to talk about their sex lives," she told The Daily Beast, "because straight people don't talk about theirs. That's so beside the point, since straight people talk about their wives and husbands and boyfriends and girlfriends and fiancés all the time. Christine and I are getting married by Gene Robinson, the gay Episcopal bishop from New Hampshire. We're very thrilled about it." She has also talked about biphobia.
"I think for gay people who feel 100% gay," she continued, "it doesn't make any sense. And for straight people who feel 100% straight, it doesn't make any sense. I don't pull out the 'bisexual' word because nobody likes the bisexuals. Everybody likes to dump on the bisexuals."
Follow Nicole Weaver on Twitter @nikkibernice
Check out Entertainment Cheat Sheet on Facebook!