25 Celebrities With the Most Marriages and Divorces
It's no secret that celebrities get married and divorced quite often. They maintain a high profile and therefore have the world interested in all the details of their love life. But that also means they have the world watching when they get divorced. Some celebrities have even called it quits less than a year after saying "I do."
While there are several celebrities who have been through the cycle of marriage and divorce many times, who has actually done it the most? Ranked in order, here are the 25 celebrities with the most marriages and divorces. The dates of marriages and divorces noted on the following pages are from Wikipedia.
25. Christie Brinkley — four marriages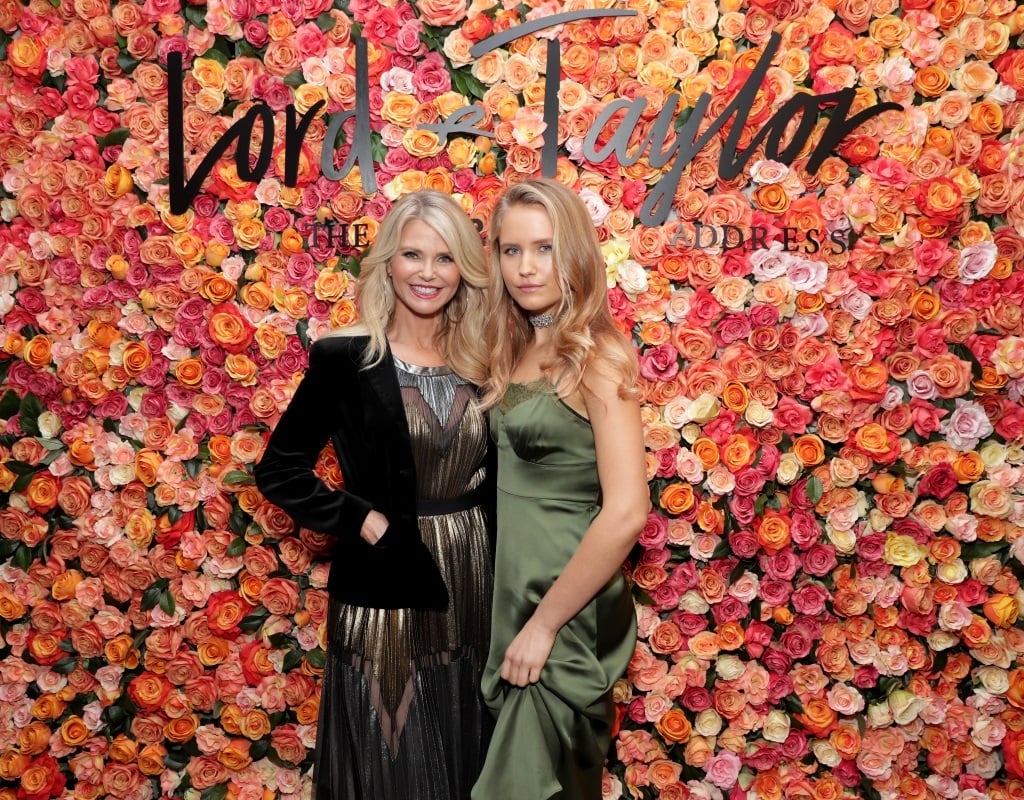 The model and actress is stunning, so it's understandable why she has no trouble finding love. But she also has gone through many marriages.
Her first husband was Jean-François Allaux who she was married to from 1973 to 1981. Her second husband was Billy Joel and the two got hitched in 1985. Joel's famous song, "Uptown Girl" is about Christie Brinkley. They went on to have a daughter together before divorcing in 1994. However, they did stay on good terms. "You know what it was, we had Alexa [Ray Joel] together and we knew that was going to bind us together for life so we wanted to make our divorce work," Brinkley explained to Wendy Williams.
She then married Richard Tubman in 1994 and got divorced a year later. Her last husband was Peter Cook, who was married to her from 1996 to 2008. They had two children together.
24. Barbara Walters — four marriages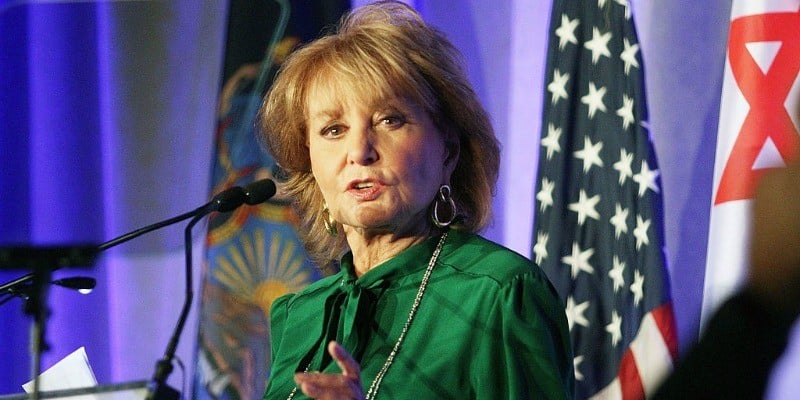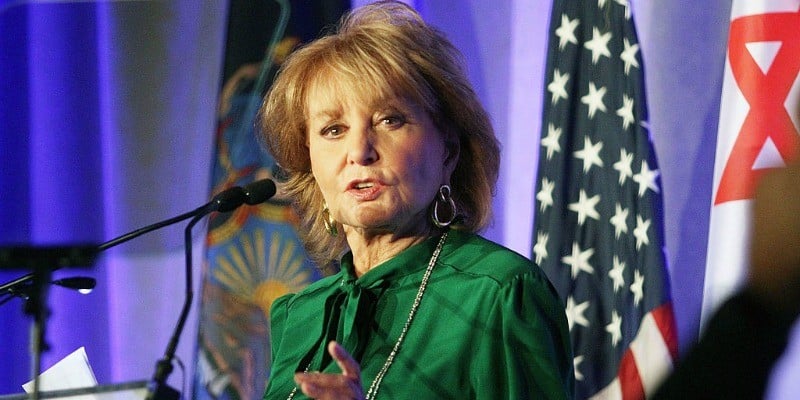 The broadcast journalist had multiples loves in her life. Her first husband was Robert Henry Katz who married her in 1955, but the marriage was annulled in 1957. She then married Lee Guber in 1963 and got divorced in 1976. Barbara Walters' third and fourth husband happened to be the same person.
She married Merv Anderson in 1981 and they divorced in 1984. They then gave marriage a second shot, marrying in 1986 and divorcing again in 1992. So why did the journalist get married so many times?
"I don't think that I was very good at marriage," she said according to ABC News. "It may be that my career was just too important. It may have been that I was a difficult person to be married to, and I just seem to be better alone. I'm not lonely, I'm alone."
23. Louis Armstrong — four marriages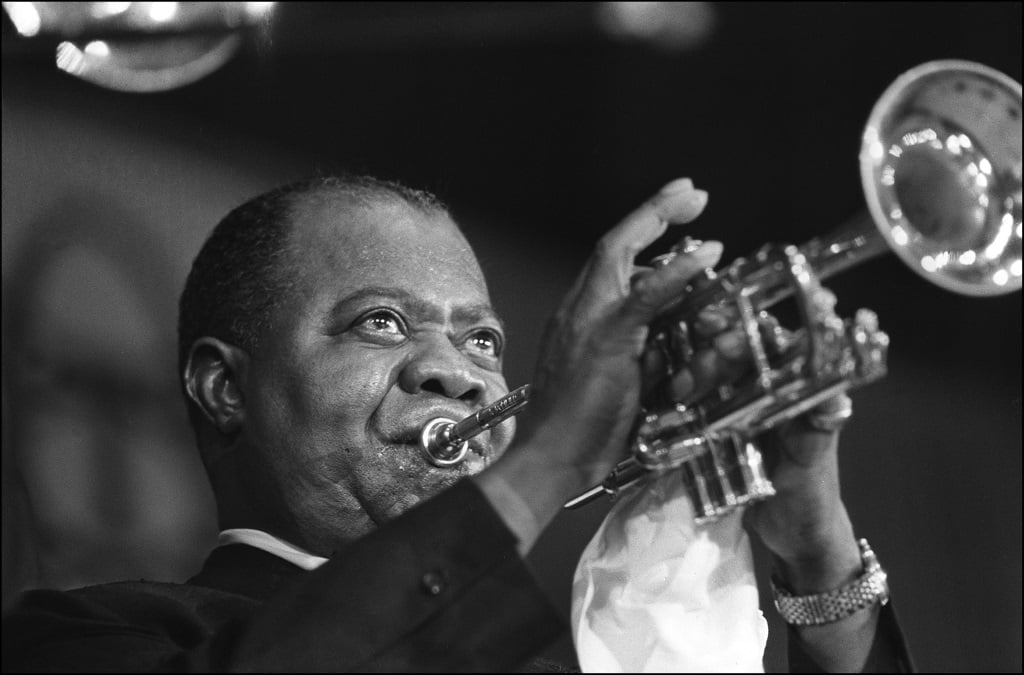 The jazz legend had many wives over his lifetime. Louis Armstrong's first marriage was to Daisy Parker from 1918 to 1923. His second was to jazz pianist Lil Hardin Armstrong from 1924 to 1938. His third marriage was to Alpha Smith from 1938 to 1942 and his last was to Lucille Wilson, who tied the knot with Armstrong in 1942 and was married to him until his death in 1971.

22. Josephine Baker — four marriages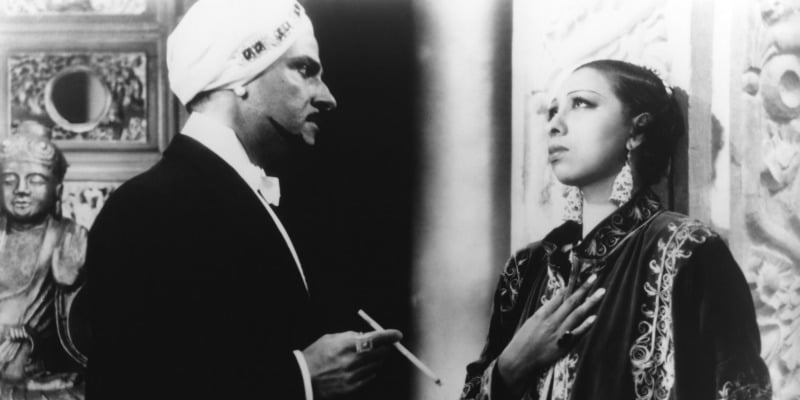 The singer and actress was reportedly bisexual, but she only married men. Her first marriage was to Willie Wells in 1919 when she was 13 years old. The marriage lasted for a year. Her next husband was William Baker who she married when she was just 15 years old. That marriage lasted from 1921 to 1925. After she left Baker, she began performing and kept his last name.
Her third husband was Jean Lion who was married to her from 1937 to 1938. Her last husband was Jo Bouillon from 1947 to 1961. The actress not only had a lot of husbands, but she also adopted many children. She ended up having 12 children.
21. James Cameron — five marriages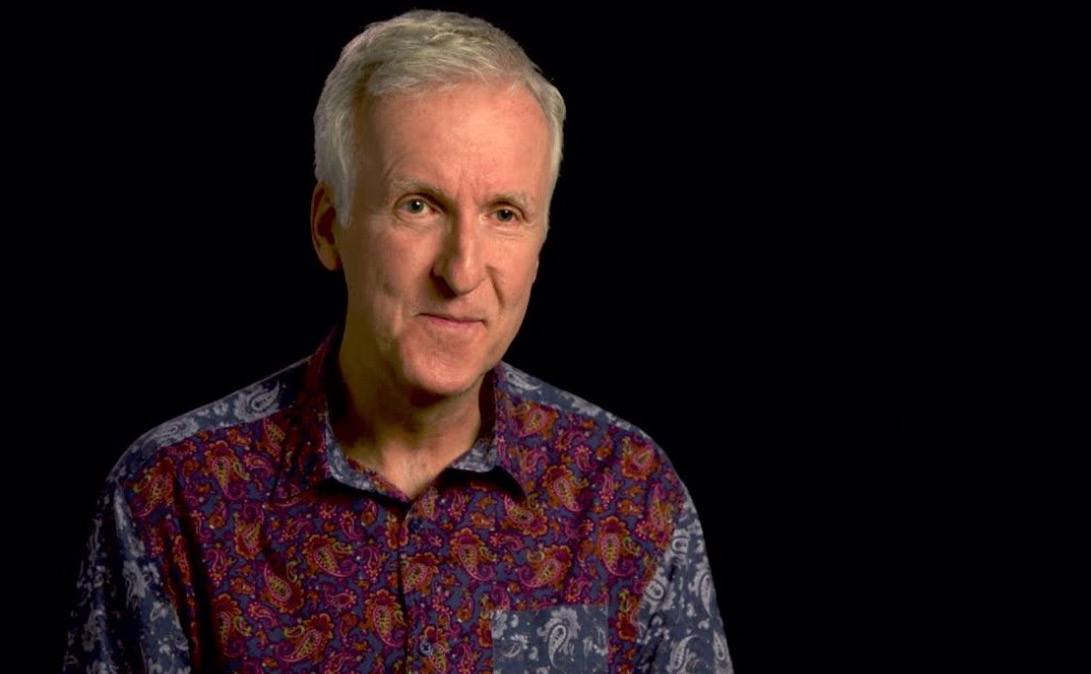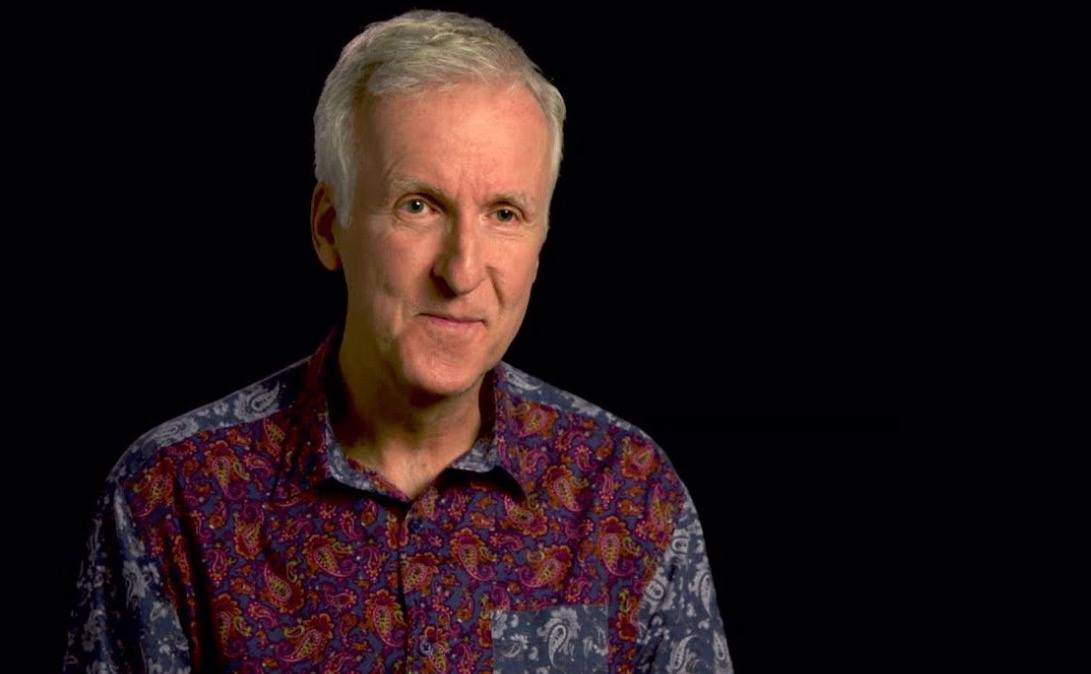 The Aliens director has many amazing movies on his resume, but he has also had a lot of wives. Sharon Williams was the first woman who was married to him. They were married from 1978 to 1984. Gale Anne Hurd was the second, and the two remained married from 1985 to 1989. His third wife was Zero Dark Thirty director Kathryn Bigelow, who married him from 1989 to 1991. Fourth was actress Linda Hamilton from 1997 to 1999. His last marriage was to Suzy Amis who married him in 2000. The two are still making it work.
20. George Foreman — five marriages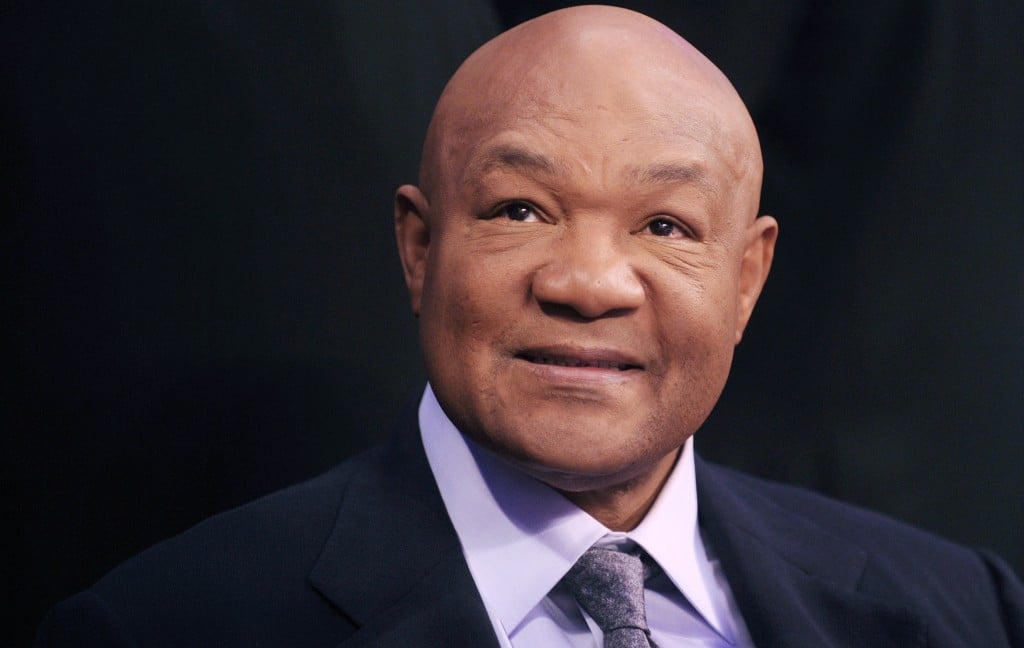 The Olympic gold medalist boxer has also walked down the aisle many times. It all started with Adrienne Calhoun, who was married to him from 1971 to 1974. Next was Cynthia Lewis: The couple was married from 1977 to 1979. Third was Sharon Goodson, who stayed married to him from 1981 to 1982. Andrea Skeete then went on to marry George Foreman from 1982 to 1985.
His last marriage was to Mary Joan Martelly who he has been married to since 1985. So, in this case, it looks like the fifth time is the charm! The boxer also happens to have 11 children.
19. Henry Fonda — five marriages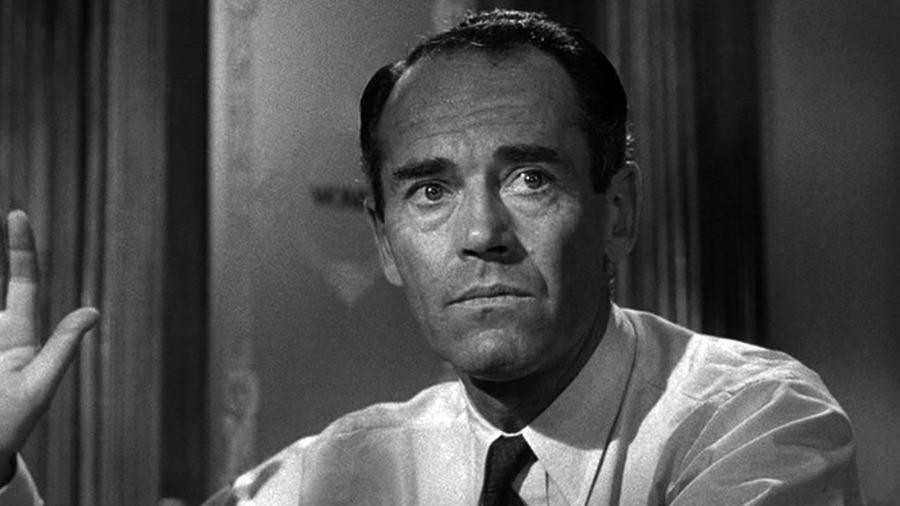 The 12 Angry Men actor also tried marriage out five times. His first was to Margaret Sullivan in 1931, but they divorced in 1933. His second marriage was to Frances Seymour Brokaw, mother of Jane and Peter Fonda, from 1936 to 1950. His third was with Susan Blanchard from 1950 to 1956. His fourth was with Afdera Franchetti from 1957 to 1961, while his fifth marriage was to Shirlee Fonda from 1965 to 1982.
18. Joan Collins — five marriages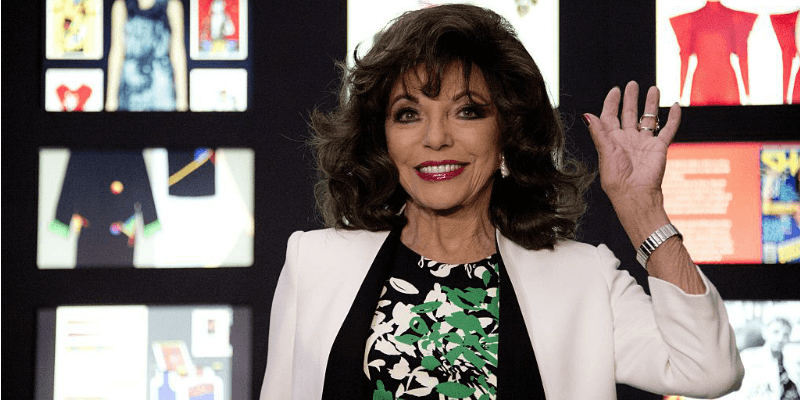 The Dynasty star has also tried to find love multiple times. Joan Collins' first marriage was to Maxwell Reed from 1952 to 1956. Her second was to Anthony Newley from 1963 to 1971. Her third was to Ronald S. Kass from 1972 to 1983, and her fourth was to Peter Holm from 1985 to 1987.
Collins' fifth marriage is still going strong! She tied the knot with Percy Gibson in 2002. So how is married life treating her now? "Percy is wonderful. He's my soulmate. It is my fifth marriage and my happiest and last," the actress said according to the Mirror. "That doesn't mean we don't bicker but we're understanding of each other."
17. Kenny Rogers — five marriages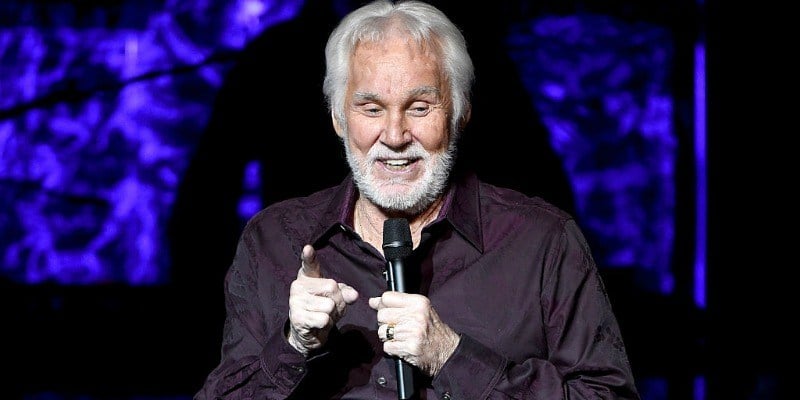 The country singer and songwriter also has tried to make marriage work five times. His first marriage was to Janice Gordon from 1958 to 1961. They had one child together. The second was with Jean Rogers from 1950 to 1963. The third was with Margo Anderson from 1964 to 1976, and the couple had a child together.
His fourth marriage was to Marianne Gordon, who also had a child with him. That divorce settlement was notoriously huge with Gordon getting $60 million. But if you ask the singer, he would say the settlement was justified. "But Marianne really did deserve the $60 million because she is a great girl and we had a perfect marriage for 15 years," he said according to Independent.
His fifth marriage was to Wanda Miller in 1997 and they have two kids together. They are still married.
16. Clark Gable — five marriages
The Gone with the Wind star went through a journey to find love. His first marriage was to his acting coach, Josephine Dillon, from 1924 to 1930. His next marriage was to Maria Langham from 1931 to 1939.
In 1939 he married Carole Lombard who starred in multiple screwball comedies. But tragedy struck when she died in a plane crash in 1942. The actor was so impacted by her death that he decided to sign up for the U.S. Army Air Forces at the age of 41.
He later did remarry, tying the knot with Sylvia Ashley in 1949, but the two divorced in 1952. His last marriage was to Kay Williams in 1955. He had his only son with Williams, but sadly died before meeting him.
15. Rita Hayworth — five marriages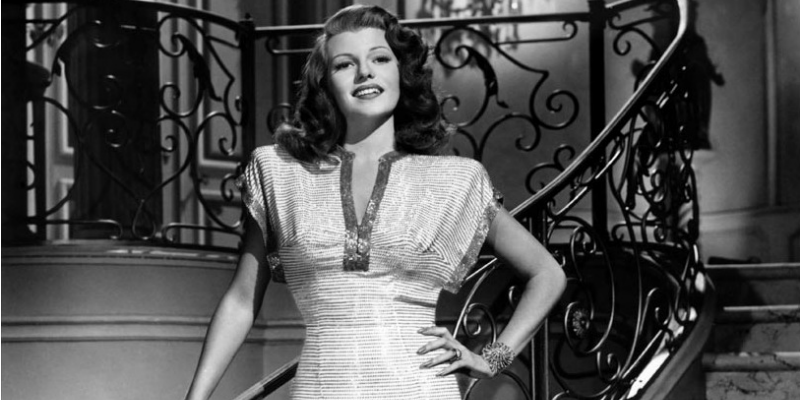 The Gilda star first got married to Edward Charles Johnson in 1937 when she was 18 years old. He was an older oilman and she divorced him in 1942, claiming that he treated her like a child. A year later, she married Orson Welles and they had a child together before divorcing in 1947.
She then went on to become royalty. Rita Hayworth married Prince Aly Khan in 1948 and they lived in Switzerland. They had a child named Princess Yasmin, but things took a turn when there were reports that Khan was seen with other women. After returning to the United States, she divorced the prince in 1953.
Hayworth married singer Dick Haymes in 1953. He reportedly took financial advantage of her and her memory started deteriorating during this time. The marriage only lasted two years. Her last marriage was to film producer James Hill, which started in 1958. They worked on Separate Tables together before the marriage ended in 1961. They did remain friends afterward, according to the Los Angeles Times.
14. Dennis Hopper — five marriages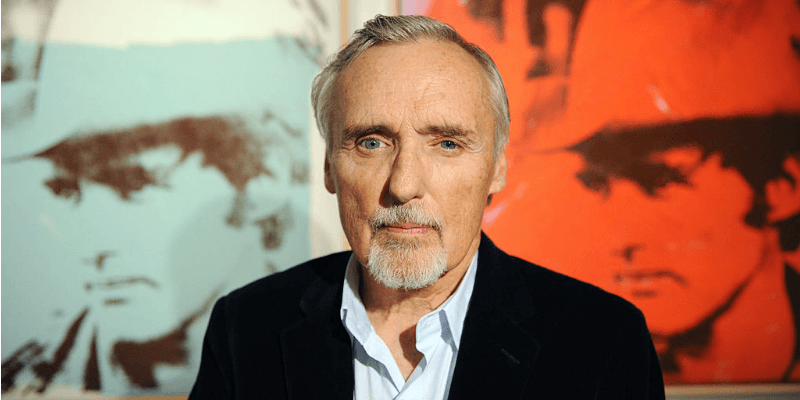 The two-time Academy Award nominee has also made it to the chapel five times. His first marriage was to Brooke Hayward in 1961. They had a daughter, then divorced in 1969. He then moved on to Michelle Phillips in 1970, but divorced her after nine days of marriage! Dennis Hopper then got married to Daria Halprin in 1972 until 1976. Next, he married Katherine LaNasa in 1989 and had a child with her before divorcing her in 1992.
His last marriage was to Victoria Duffy in 1996, and the two had a daughter together. Hopper, however, got a restraining order against her in 2010 around the time they separated. He claimed Duffy's mother, " … told me in November of 2009 that I should simply leave the bulk of my property to [Victoria] as I was going to die soon. I found this statement distressing, inappropriate, bizarre, and disturbing." Meanwhile, Duffy claimed Hopper repeatedly tried to kill her.
The two were still technically married when he died in 2010.
13. Eddie Fisher — five marriages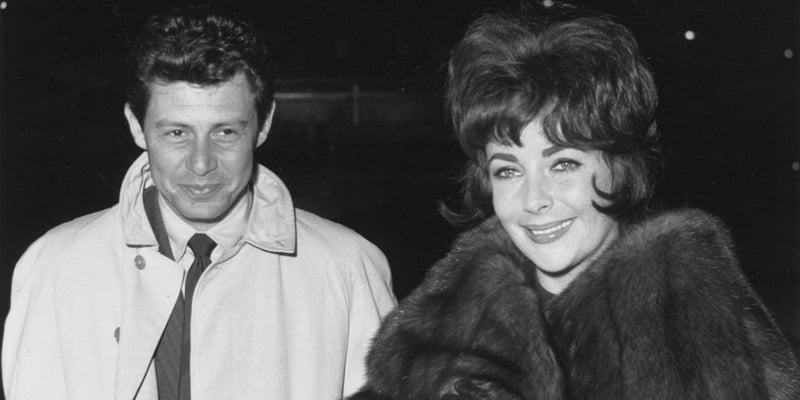 The singer and actor has been married to multiple stars and has made headlines for it. The first one was to Debbie Reynolds in 1955, and they had Carrie and Todd Fisher together. But the marriage ended in scandal when he divorced her for their good friend, Elizabeth Taylor, in 1959.
The two married in 1959, which was after Taylor mourned the death of her previous husband, Mike Todd, who was also a close friend to Eddie Fisher and Debbie Reynolds. "I feel that Elizabeth needed desperately a replacement of Mike Todd, and in Eddie that's what she had," explained Reynolds. But it didn't stick and they divorced in 1964.
He then married Connie Stevens in 1967, they had two kids, but divorced in 1969. He then married Terry Richard in 1975, but it only lasted one year. Finally, he married Betty Lin in 1993 and they stayed married until she died in 2001.
12. Billy Bob Thornton — five marriages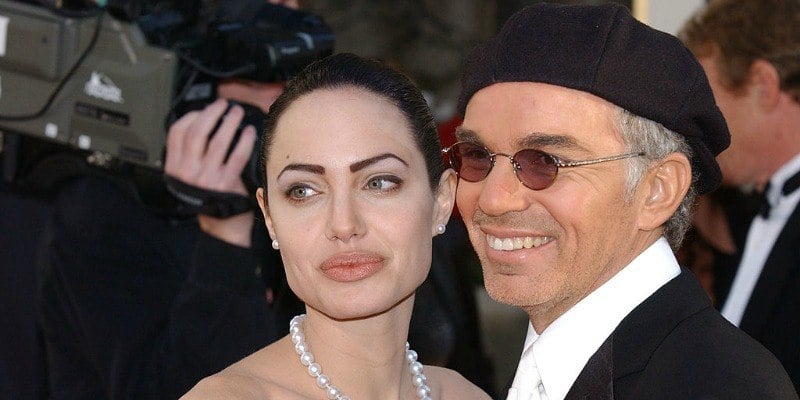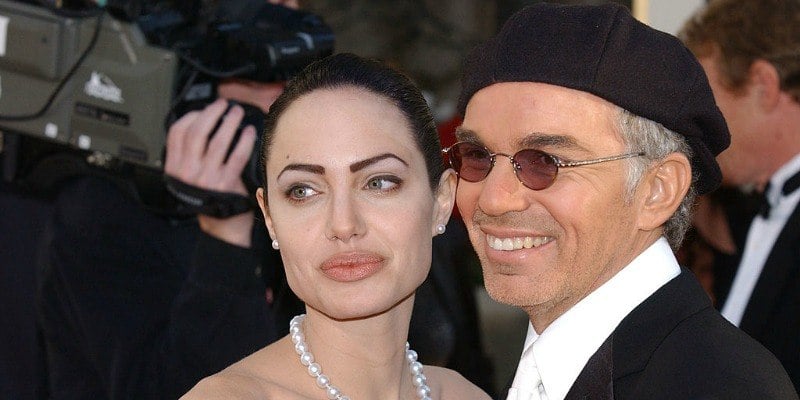 The Oscar winner was first married to Melissa Lee Gatlin from 1978 to 1980. His second marriage was to Days of Our Lives actress Tori Lawrence from 1986 to 1988. He then moved on to Cynthia Williams, who he got hitched to in 1990 and divorced two years later. His next union was with Playboy Playmate Pietra Dawn Cherniak from 1993 to 1997. They had two children.
His fifth marriage was his most famous. He wed Angelina Jolie while she was one of Hollywood's hottest actresses. The couple showed their love for each other in unique ways like wearing a vial of each other's blood around their neck. They were married from 2000 to 2003.
His last marriage was to Connie Angland in 2014. They are still making it work.
11. Hedy Lamarr — six marriages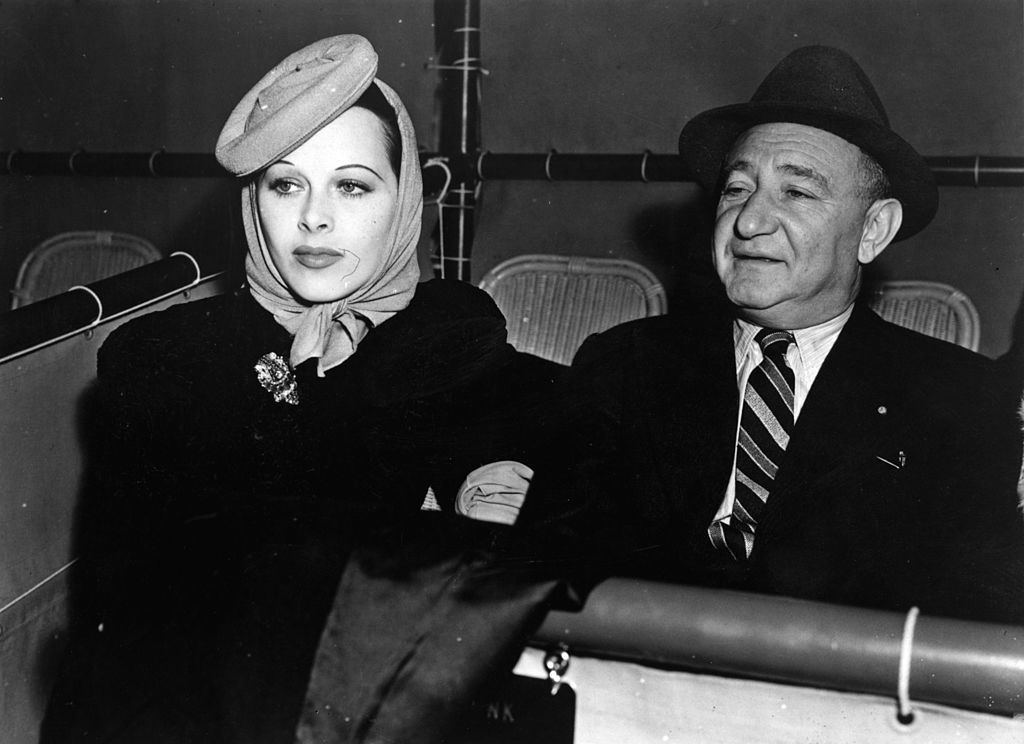 The beautiful actress is credited for being the first to portray a sex scene in a movie, in the film Ecstasy. The scene also depicted the first female orgasm. She was also in Samson and Delilah, The Strange Woman, and Algiers. Hedy Lamarr also co-invented a telecommunication method called "frequency hopping." This helped make it harder for enemies to jam radio-guided torpedoes.
During all of these interesting career moves, Lamarr also got married several times. The actress tied the knot at 18 to the third richest man in Austria, Friedrich Mandl, who was notoriously unhappy with her role in Ecstasy. He was also reportedly very controlling and she eventually escaped the relationship in 1937, according to Haaretz. Lamarr did this by disguising herself as a maid.
Lamarr married again in 1939 to screenwriter and producer Gene Markey, and adopted a son with him. They got divorced in 1941 and she moved on with actor John Loder. She married him in 1943 and had a daughter with him before divorcing in 1947. Lamarr then married night club owner and restaurateur Ernest "Ted" Stauffer in 1951 before divorcing him the next year. She went on to marry Texas oilman W. Howard Lee and later divorced him in 1960. Her last marriage was to Lewis J. Boies who was her divorce lawyer, but the two also divorced in 1965. Lamarr was single until she died in 2000.

10. Tony Curtis — six marriages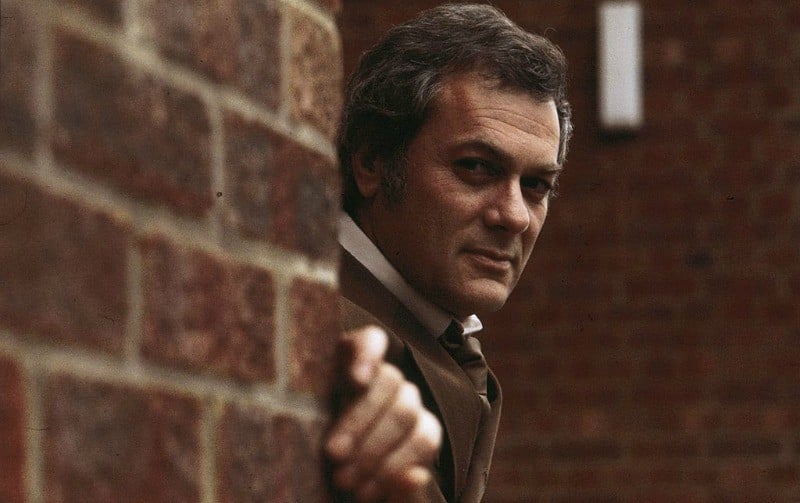 The actor has had a long career and an interesting journey in regard to his love life. His first wife was Psycho star Janet Leigh, but they divorced in 1962 after 11 years of marriage and two kids. The split reportedly happened because Tony Curtis was having an affair with Christine Kaufmann, who he later married.
Curtis and Kaufmann got divorced in 1968 so Curtis moved on, marrying Leslie Allen later that year. Curtis and Allen had two sons before getting divorced in 1982. His fourth wife was Andrea Savio, but the relationship ended in divorce in 1992. His fifth wife was Lisa Deutsch who he married in 1993, a marriage that only lasted a year. Curtis' last marriage was to Jill Vandenberg Curtis who he married in 1998. The two stayed married until he died in 2010.
9. Rue McClanahan — six marriages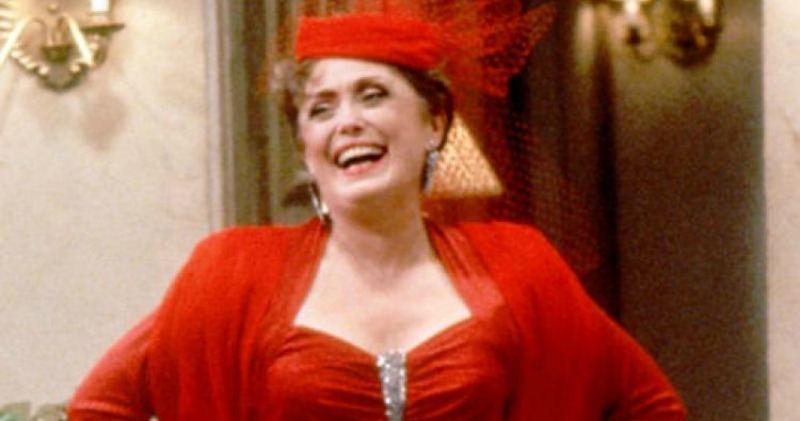 You know her as Maude on The Golden Girls, a character who often casually dated. In real life, the actress has had several marriages and divorces. Her first marriage was to Tom Bish in 1958 and they had a child together, but the marriage only lasted a year. She then moved on to Norman Hartweg in 1959 and the relationship ended in divorce in 1961. Her third husband was Peter DeMaio who married her in 1964. The two divorced in 1971. Her fourth husband was Gussie Sam Fisher, who she married in 1976, but that relationship also ended in divorce.
Her fifth marriage was to Tom Keel in 1984, a marriage that only lasted a year. That split was pretty tough on McClanahan and changed her outlook. "The last one cured me. I used to be a romantic, but no more," she told People Magazine. "I don't have any plans to marry Tom, or anyone, again. If the tabloids want a story, I could make up one a lot better."
The actress went on to write a book called My First Five Husbands…And the Ones Who Got Away. However, she did marry again, this time to Morrow Wilson in 1997. They stayed married until she died in 2010.

8. Jerry Lee Lewis — seven marriages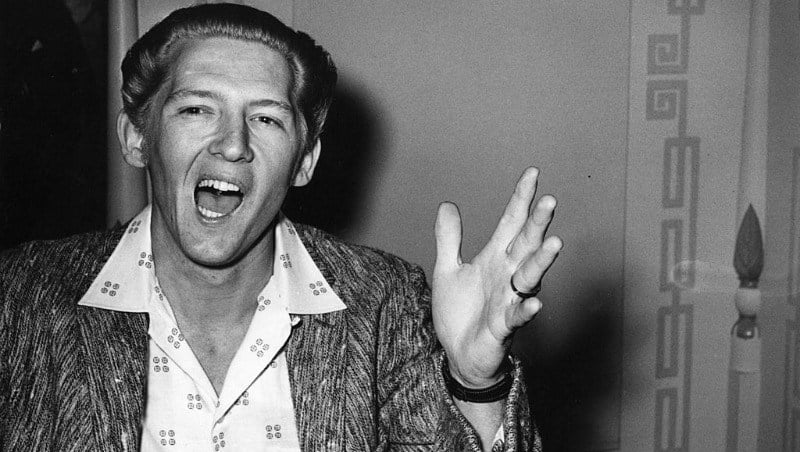 The rockabilly singer and pianist has also had a long road when it comes to relationships. His relationship with his first wife, Dorothy Barton, only lasted 20 months before they divorced. He then married Jane Mitchum, but it wasn't exactly valid given the fact that they got hitched 23 days before his divorce with Barton was finalized. The second marriage lasted four years.
His third marriage was to 13-year-old Myra Gale Brown, who was the daughter of his cousin. This led to a huge controversy that ruined his career. He had to marry Brown again because he wasn't really divorced from Mitchum the first time the two wed. Their marriage lasted 13 years, and they had two children together.
His fourth wife was Jaren Elizabeth Gunn Pate, who sadly drowned in their swimming pool. Afterward, he married Shawn Stephens, but three months later she died from a methadone overdose. His sixth wife was Kerrie McCarver and they were married for 20 years before divorcing. In 2012, the performer married again, this time to Judith Brown who was previously married to his cousin.

7. Richard Pryor — seven marriages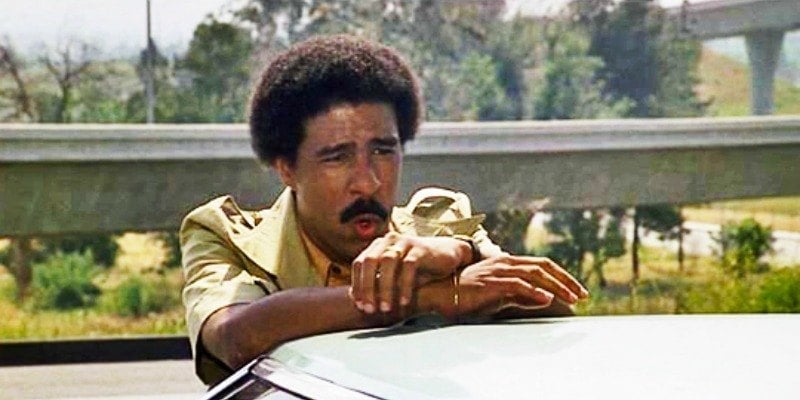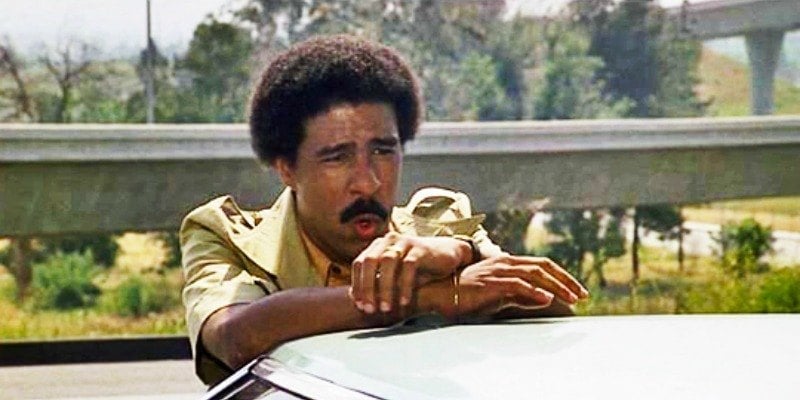 Richard Pryor is known for being one of the greatest comedians of all time, but he was also one of the most divorced. Pryor starred in many movies including Silver Streak, The Wiz, and more. His stand-up specials are also pretty iconic and show how brilliantly funny he was.
His first marriage was to Patricia Price in 1961. It only lasted a year, but they had a son who was named after him. He then went on to marry the dancer Shelley Bonis in 1967. The two had a daughter together named Rain, but they later divorced in 1969. He then married actress Deborah McGuire in 1977, but the couple divorced the following year. Pryor married Jennifer Lee in 1981 but divorced her a year later, before moving on to Flynn Belaine in 1986, again divorcing her a year later. Pryor then re-married Belaine again in 1990 only to divorce her a second time. He then remarried Lee and was married to her until he died.
So what exactly caused his relationships to be so tumultuous? There have been multiple domestic violence allegations against him from his ex-wives.
"If he saw a look of judgment," his widow, Jennifer (Lee) Pryor, said according to NPR, "or scorn, it could wound him as deeply as if someone had taken a knife to him. So that's the price of genius. Genius isn't free; there's a great price to pay. And Richard knew it."

6. Lana Turner — eight marriages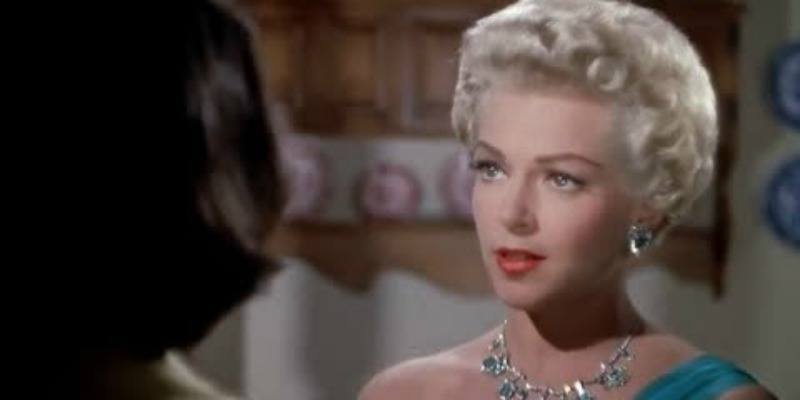 The actress' most famous role is probably her part in Imitation of Life. In the film, she played Lora Meredith, a woman who has a black mother, but passes as white. The character also dreams of becoming a Broadway actress one day. The MGM actress did more movies including Peyton Place, for which she was nominated for an Oscar for Best Actress in a Leading Role. However, Turner was as good at falling in and out of love as she was at acting on screen.
The actress was married eight times! The first marriage was to composer and actor Artie Shaw. The two met in 1939 and eloped on their first date. They got married in Las Vegas at 4 a.m. the next day. The relationship only lasted for four months and they were officially divorced a year later, according to The Telegraph.
Next up was actor and restaurateur Joseph Stephen Crane. The two met in 1942 at a restaurant and got married later that year. But Crane scandalously didn't tell his new wife that he wasn't really divorced from his wife, Carol Ann Kurtz. Turner ended up annulling the marriage only to remarry Crane when she found out she was pregnant with their daughter. The two divorced for good in 1944.
She then married Henry J. Topping in 1948, but they divorced in 1952. Turner later married Lex Barker, Fred May, Robert Eaton, and Ronald Dante. Her last marriage ended in divorce in 1972 and she lived the rest of her life unmarried.
5. Elizabeth Taylor — eight marriages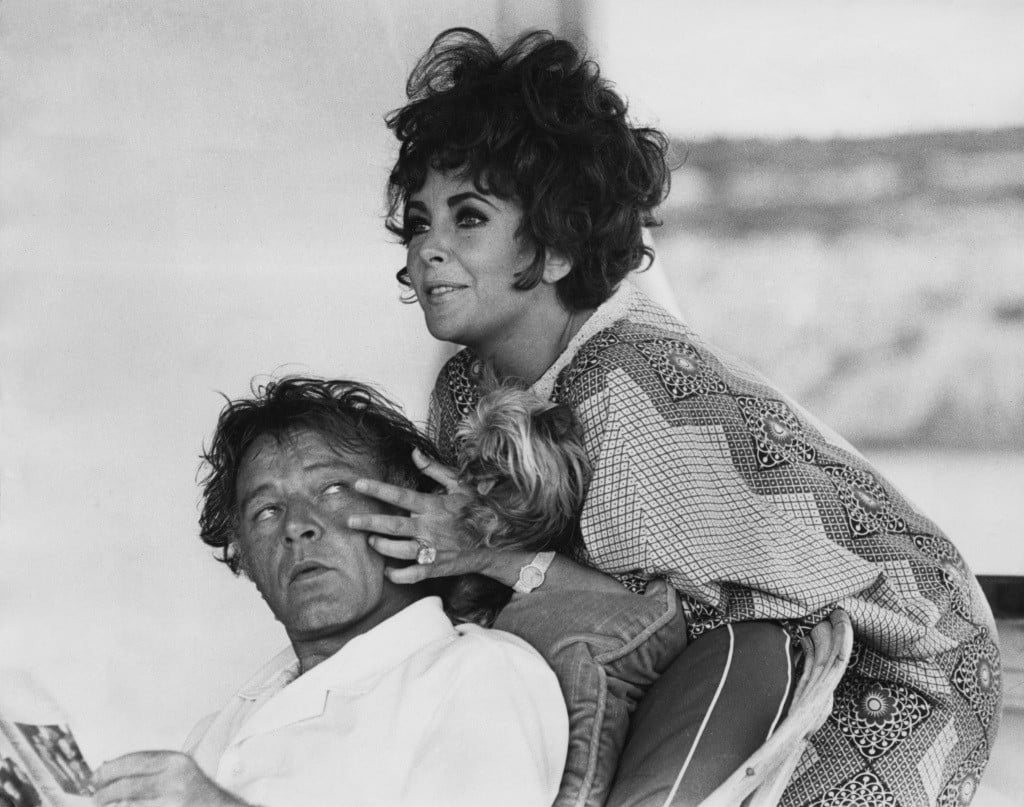 The icon won two Oscars for her work in BUtterfield 8 and Who's Afraid of Virginia Woolf? Elizabeth Taylor started as a child actress and later became known for her violet eyes and glamour. While she had a very serious career working with Hollywood's best, she is still known for her many marriages.
At 18 she married Conrad "Nicky" Hilton Jr. in 1950 who was the heir of the Hilton Hotels chain. Her movie studio, MGM, organized the wedding but it didn't work out. Eight months later they were divorced. In 1952 she married actor Michael Wilding Jr. after they met while filming The Conspirator. The couple had two kids together, but eventually their marriage dissolved and they divorced in 1957.
Her third marriage was to producer, Mike Todd in 1957, but sadly he died in a plane crash a year later. Afterward, she grew closer to her friend, Eddie Fisher, who was still married to Debbie Reynolds. They had an affair before he officially left Reynolds to marry Taylor in 1959. It was definitely a scandal and the public viewed the actress as a "home wrecker."
Taylor then went on to act in Cleopatra, and while the movie was not successful, it was notoriously known as the place where Taylor and Richard Burton fell in love. She ended up getting a divorce from Fisher in 1964 and married her costar four days later. It wasn't love everlasting, however. They got divorced for the first time in 1974 only to remarry in 1975 and then divorce a second time in 1976.
Taylor moved on to politician John Warner and got hitched the same year. The two, however, divorced in 1982. She later married construction worker Larry Fortensky in 1991 at Michael Jackson's Neverland Ranch. They later divorced in 1996.
4. Larry King — eight marriages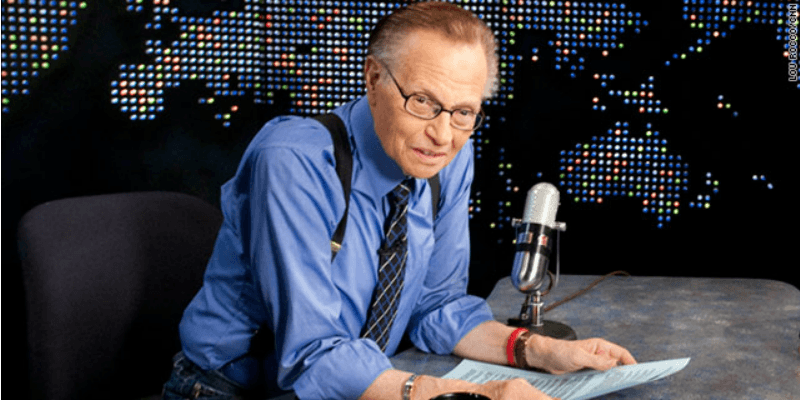 The television and radio host has won two Peabody Awards and has become a household name for his work. His last gig was on Larry King Live for CNN where he interviewed controversial guests. He headlined the show from 1985 until he stepped down in 2010. Some people probably didn't know that the respected host also walked down the aisle many times.
His first marriage was to his high school sweetheart, Freda Miller, in 1951. However, they were 18 and their parents disapproved of the relationship, forcing them to annul the marriage a year later. He went on to marry Annette Kaye in 1961, but got divorced in the same year. However, she got pregnant with his son who he didn't meet until much later.
King then moved on to Playboy Bunny Alene Akins. They got married in 1962, adopted a son, then divorced a year later. He then married Mary Francis "Mickey" Stuphin who worked with him at a Miami radio station. They married in 1963 and divorced in 1966. The host went back to Akins and re-married her in 1969. They had a second child together only to divorce again in 1972.
Next up was Sharon Lepore who was a math teacher and production assistant. They got married in 1976 but divorced in 1983. His seventh wife was Julie Alexander who he met at a charity roast of Bill Cunningham. They got married in 1989 but divorced in 1992. His last marriage was to Shawn Southwick; the two got hitched in 1997.
3. Mickey Rooney — eight marriages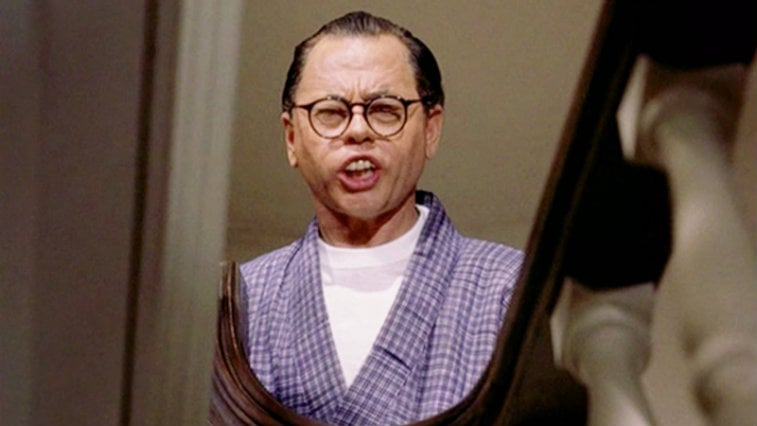 The actor had a pretty long career. He went from being a child actor to a successful adult star. He was nominated for an Oscar four times for his role in The Black Stallion, The Bold and the Brave, The Human Comedy, and Babes in Arms. Throughout his long career the actor picked up multiple wives along the way.
His first wife was Hollywood starlet Ava Gardner. They got hitched in 1942 but according to his book, Life is Too Short, his gambling and philandering led to them getting divorced a year later. He then married beauty queen Batty Jane Philips in 1944 and they had two sons. They divorced after he returned from World War II and the actor claimed they weren't compatible. He then married actress Martha Vickers in 1949 and they had one son before divorcing in 1951. Then there was Elain Mahnken who he tied the knot with after they met at a driving range in 1966. They, however, divorced in 1958.
The actor then met the then-married Barbara Ann Thomason (stage name Carolyn Mitchell) and the two began having an affair. Once she discovered she was pregnant, she left her husband and got married to Rooney in 1958. During their marriage she started having an affair with Milos Milosevic and was planning to leave Rooney for him. However, Milos shot and killed Barbara and then himself in 1966.
After the tragedy, the actor grew closer to his friend, Marge Lane, and married her. However, the marriage only lasted 100 days. After that there was Carolyn Hockett who he exchanged vows with in Las Vegas in 1969. They had one daughter but divorced in 1975. Then there was Jan Chamberlin, a country musician who he married in 1978. This marriage was his longest, but they too were separated by the time he died.
2. Jennifer O'Neill — nine marriages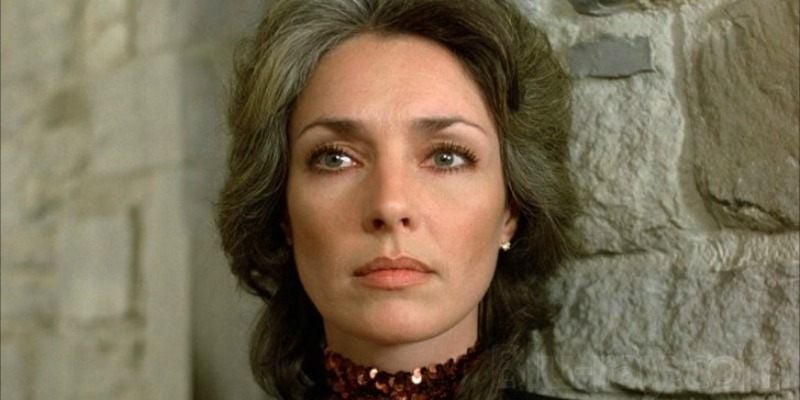 The actress first walked down the aisle in 1965 with IBM executive Dean Rossiter when she was 17 years old. They had one child together but eventually divorced in 1971. She then married Joseph Koster from 1972 to 1974. Then she was married to Nick De Noia from 1975 to 1976. In 1978, she married Jeff Barry but it ended in divorce in 1979.
The next husband was John Lederer who she married in 1979 and divorced in 1983. She went on to marry Richard Alan Brown in 1986. They had a child together before divorcing in 1989. She then married Neil L. Bonin in 1992 but the marriage was annulled a year later. Jennifer O'Neill married her ex, Richard Alan Brown, once more in 1993 before divorcing him yet again in 1996.
Her last marriage was to Mervin Sidney Louque, Jr. The two got hitched in 1996 and they're still together. When asked about her relationship history she said, "I have a great reverence for marriage, I always did — maybe not for the healthiest reasons. OK? But I knew I wanted to be married," according to People Magazine.
1. Zsa Zsa Gabor — nine marriages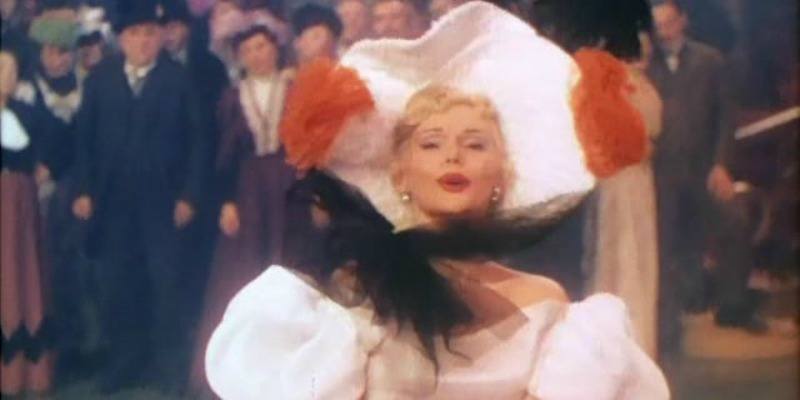 The actress and socialite made it from the stage in Vienna to Hollywood. She was in John Huston's Moulin Rouge, which was nominated for two Academy Awards. After the film, she bounced around and made appearances on multiple television shows, meeting future husbands along the way.
The first was Turkish politician Burhan Belge, who she was married to from 1937 to 1941. She then went to the United States where she met Conrad Hilton whom she married in 1942. According to Zsa Zsa Gabor's autobiography, she was raped by her husband and got pregnant with her daughter Francesca. The two later divorced in 1947. Her third marriage was with George Sanders in 1949, whom she later divorced in 1954. Sanders later married her sister, Magda, to spite Gabor according to Vanity Fair.
Gabor moved on to financier Herbert Hutner in 1962, but they got divorced in 1966. However, she got hitched that same year to Joshua Sensey Cosden Jr. who was an oil heir. The marriage only lasted a year before they divorced. Then there was Jack Ryan, the inventor of the Barbie doll, who married her in 1975 before the marriage dissolved a year later.
Gabor then married Michael O'Hara in 1976 but he wasn't the only man she was involved with. According to Vanity Fair she had a "bigamous union" because she was also dating actor Count Felipe de Alba. When she divorced O'Hara she made it official with Alba only to get the marriage annulled shortly after. Her last husband was Frederic Prinz von Anhalt who married her in 1976. Her relationship with Anhalt stuck and the two stayed married until Gabor died in 2016.
Follow Nicole Weaver on Twitter @nikkibernice
Check out Entertainment Cheat Sheet on Facebook!