10 Celebrities You'd Never Know Had Plastic Surgery
Celebrities are always in the public eye, so they are often pressured to look like society's ideal of what is beautiful. That pressure is exemplified by titles like the "sexiest man alive." It has also pushed many celebrities to get plastic surgery.
There are a lot of cases where it's obvious that a celebrity has gotten plastic surgery. But then there are others who you wouldn't have guessed, if they didn't speak openly about it. So which celebrities got subtle changes in order to feel better about themselves? Here are 10 celebrities you'd never know had plastic surgery.
1. Sylvester Stallone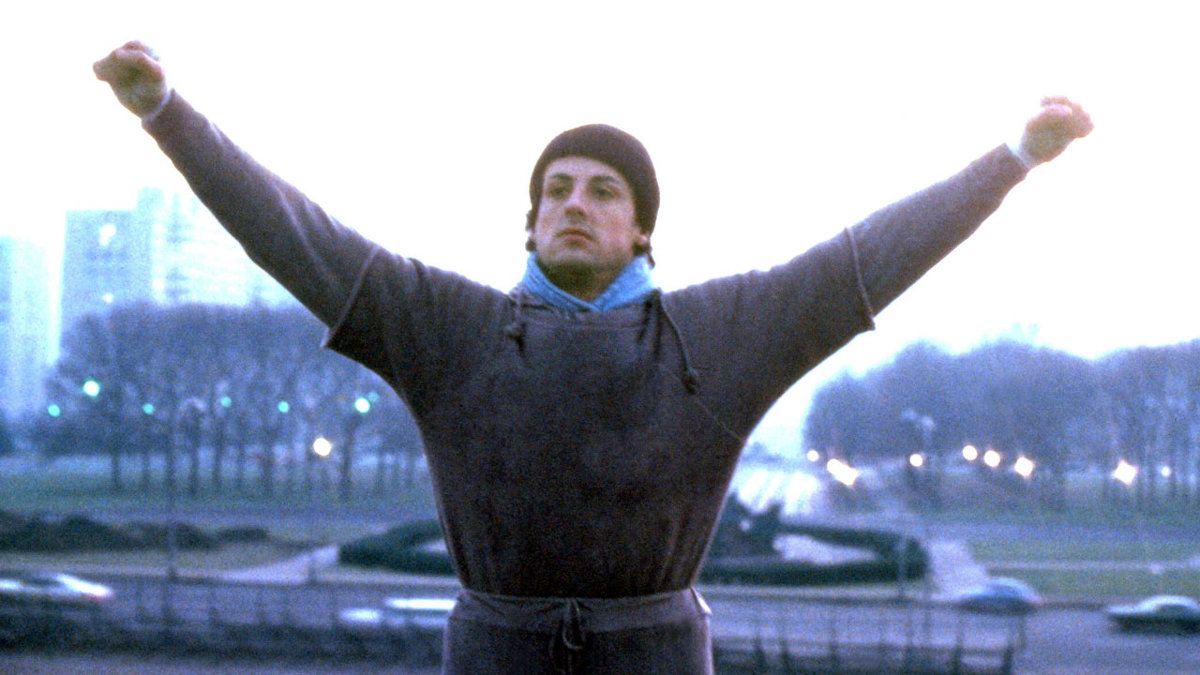 The action star hasn't been accused of getting plastic surgery because he has kept his own unique look over the years. He has also been aging pretty naturally over the years. But the actor has gone under the knife because the left side of his face has destroyed nerves from birth. To counteract that, he would usually be photographed from the right. But he also tried to rectify the issue with a facelift.
"People see this scar," he said according to People Magazine "and think I've had a facelift. What they don't notice is that I don't have a scar over here by my right ear. What do they think? That I could only afford to have half of it done?" The good thing about it is that Stallone has no shame about it. He continued, "Sure. Why not do it? You have body work done on your car."
2. Ariel Winter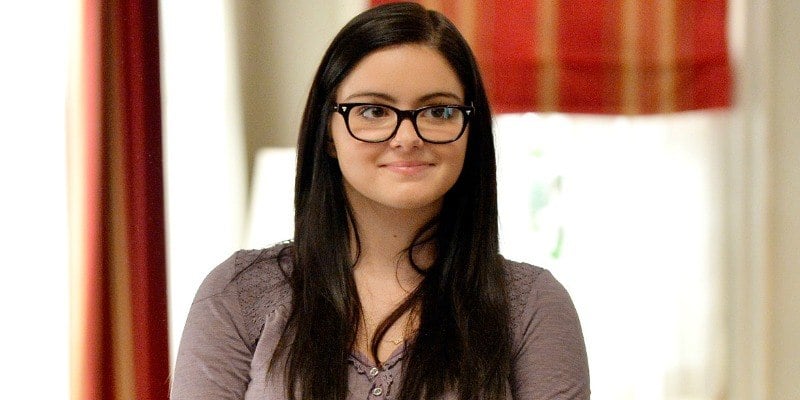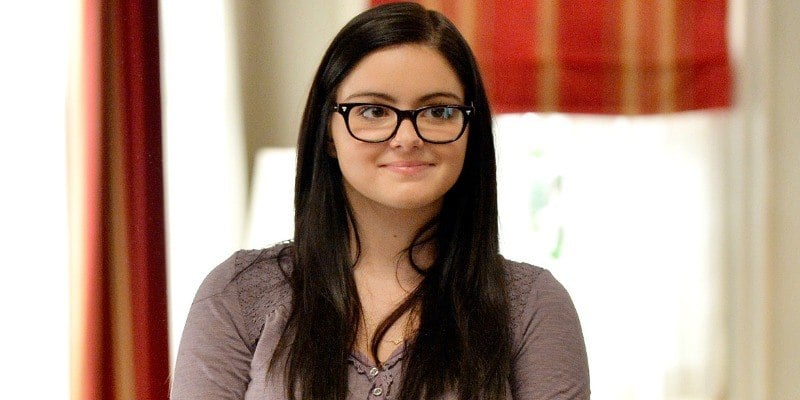 Chances are that no one would have guessed the young Modern Family star went under the knife if she didn't openly talk about it. Winter got a breast reduction and talked openly about it in 2015. She addressed how puberty had an unexpected painful affect on her body, which made her come to the decision to get surgery.
"It really did happen overnight," the actress told Glamour. "I remember being in my sister's wedding and being so flat and thinking, 'I just wish I would grow boobs!' and then overnight I did. But then they kept growing and growing and growing and it didn't seem like they were going to stop." She then continued, "I was 15 years old with [size] F [breasts]. It's like, how do you navigate that?"
She said that she had so much back pain that she decided to get a reduction, and went down to a 34D. The good thing is that she said a lot of women in her family have large breasts so they were very understanding about it. "A few of my cousins have had breast reductions," she told the magazine "so it wasn't a shock when I decided to get one."
Since the surgery, the actress has proudly shown off her surgery scar on the red carpet. That includes the black dress with a low cut back that she wore to the Screen Actors Guild Awards. She also tweeted about her visible scars.
Guys there is a reason I didn't make an effort to cover up my scars! They are part of me and I'm not ashamed of them at all. :)

— Ariel Winter (@arielwinter1) January 31, 2016
3. Jillian Michaels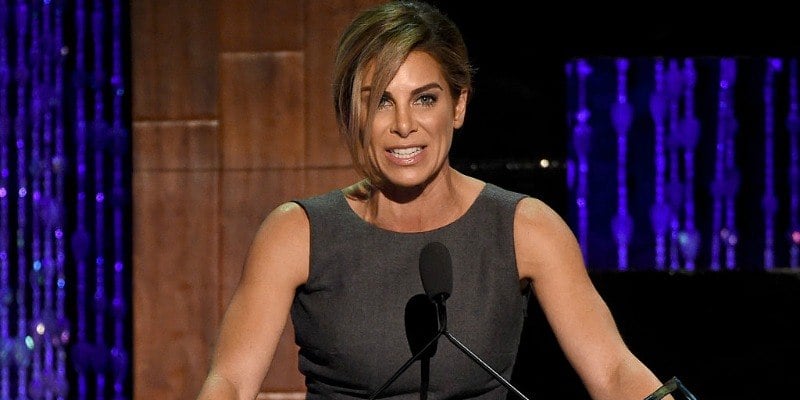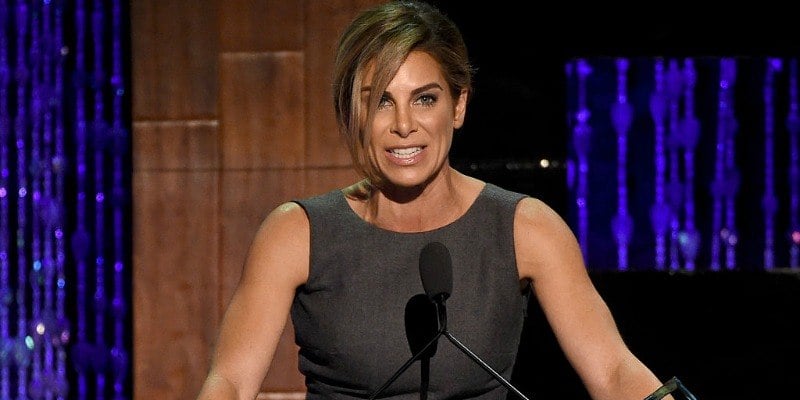 The Biggest Loser star is all about being healthy and looking great. She is also all about doing so through hard physical work. So it might be surprising that she has gotten plastic surgery herself! However, it didn't have anything to do with her weight, and she got it done when she was very young.
"I had my nose done when I was 16 years old, and I'll be honest, it did change my life," she told People Magazine. She got the procedure done because she was being bullied for her nose. She also wanted to feel more confident about her body. But she warns against turning to plastic surgery every time you feel insecure.
"Not to say you should let your physicality define you, but there are some things that can make people feel really insecure. So, if there is something you want to fix that allows you to feel a little bit more confident, I support it." She then continued, "I think it's about [doing it for] the right reasons."

4. Lisa Kudrow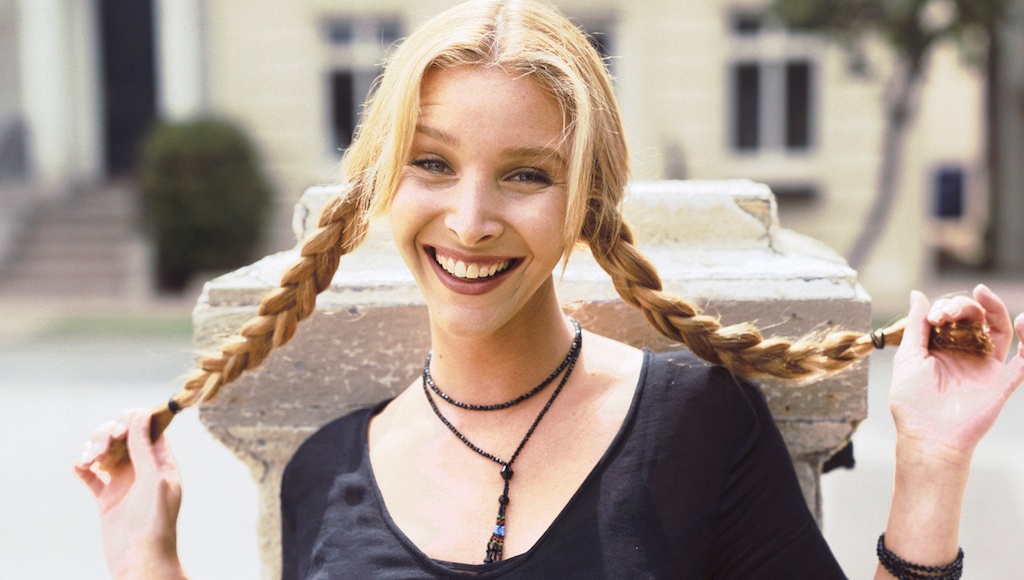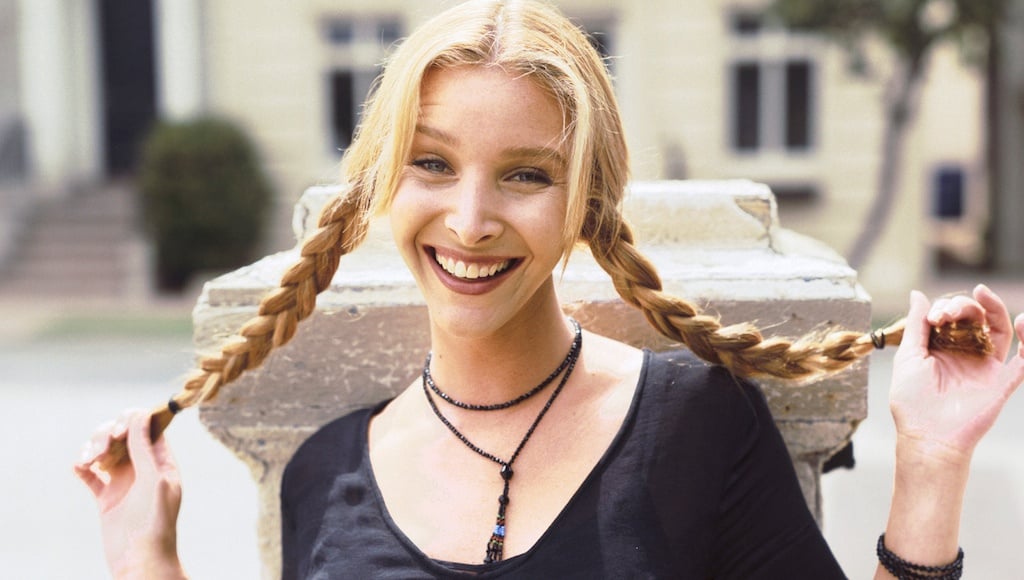 A big part of the actress's appeal is how funny she is, so many people probably haven't focused on her looks or wondered whether she's gotten plastic surgery. But you may be shocked to find out that she went under the knife when she was only 16 years old. Right before changing high schools she got a nose job. Kudrow has talked openly about how that surgery has changed her life.
"That was life altering," she told The Saturday Evening Post. "I went from, in my mind, hideous, to not hideous. I did it the summer before going to a new high school. So there were plenty of people who wouldn't know how hideous I looked before. That was a good, good, good change."
Before that, the Friends actress was a bit of an outcast in school. "All of junior high felt upside down to me," she explained. "It was not, like, the nice people who were popular; it wasn't the most entertaining people — it was the meanest people who were popular."

5. Kelly Rowland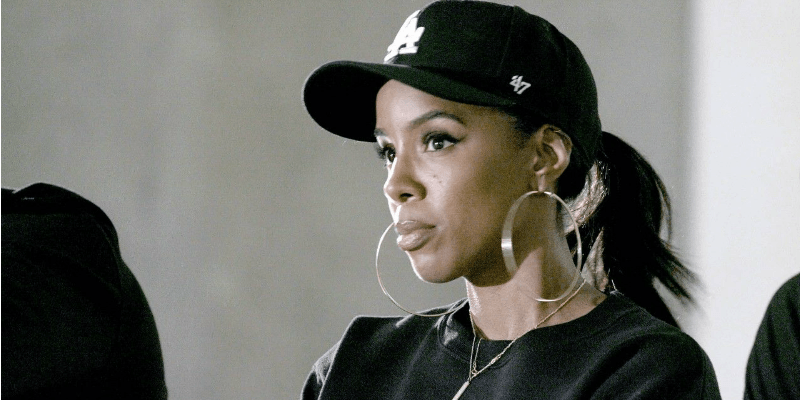 The public has pretty much watched Rowland grow up beside Beyoncé so you might think that everyone would notice if she got anything done. But pretty much no one noticed that she went under the knife later in life. It was Beyoncé who also gave her sister advice on what to do before she did it.
"I wanted to get breast implants when I was 18, but my mom and Beyoncé's mom told me to really think about it first," she told Shape magazine. "I took their advice and waited 10 years." When the time came and she decided to go through with it, she went through a little exercise beforehand.
"Once I felt ready, I tried on padded bras and walked around in them to see how it would feel. You have to know what you're getting, no matter what type of surgery it is."

6. Marilyn Monroe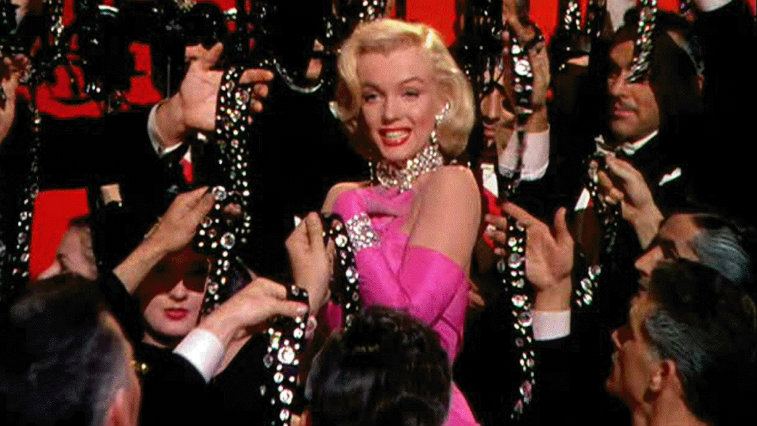 The Hollywood star is remembered for her movies, but also her beauty. She has inspired many actresses and people to try out the blonde hair and penciled beauty mark look. But many probably don't know that she got plastic surgery in order to look like the beauty icon she is remembered as.
According to Allure, there are X-rays of the movie star's skull and medical records that show that she got surgery on her chin and nose. Also the memoir, Are Those Real?: True Tales of Plastic Surgery from Beverly Hills revealed that a plastic surgeon claimed the actress was his patient. "Gurdin had mentioned to me casually over the years that Marilyn had been a patient of his and that he had seen her shortly before she died," read the book. This is referring to a UCLA plastic surgeon named Michael Gurdin.
According to a book called The Youth Doctors, the actress reportedly overheard someone call her a "chinless wonder" which made her seek surgery in 1958. The author then said Monroe got a cartilage graft, and afterwards had to postpone a screen test. She claimed she had to miss it because she fell on her chin.
Later in 1962 she reportedly got a nose job and checked in under the alias Joan Newman. The reason behind the procedure was because she thought she broke her nose from a fall. However, a radiologist later said he could not find a break in her nose.

7. Betty White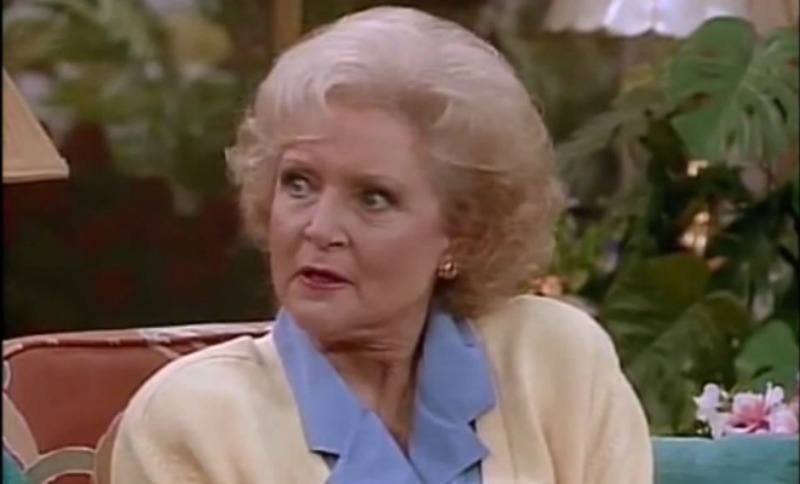 The Golden Girls actress has had a long career, and is one of the few in Hollywood who seemed to have aged naturally. So many would be shocked to find out that she actually has had work done. It's a surgery that is less common, and perhaps more subtle than others.
"It's not nice to fool Mother Nature! But in 1976 I had my eyelids done," she admitted in her book, If You Ask Me (And of Course You Won't). "I scolded myself forever, but now I'm glad I did it." Who would have known? Even into her 80s the actress still resembles her old self. No one would have guessed that she has gone under the knife to alter her appearance.

8. Jamie Lee Curtis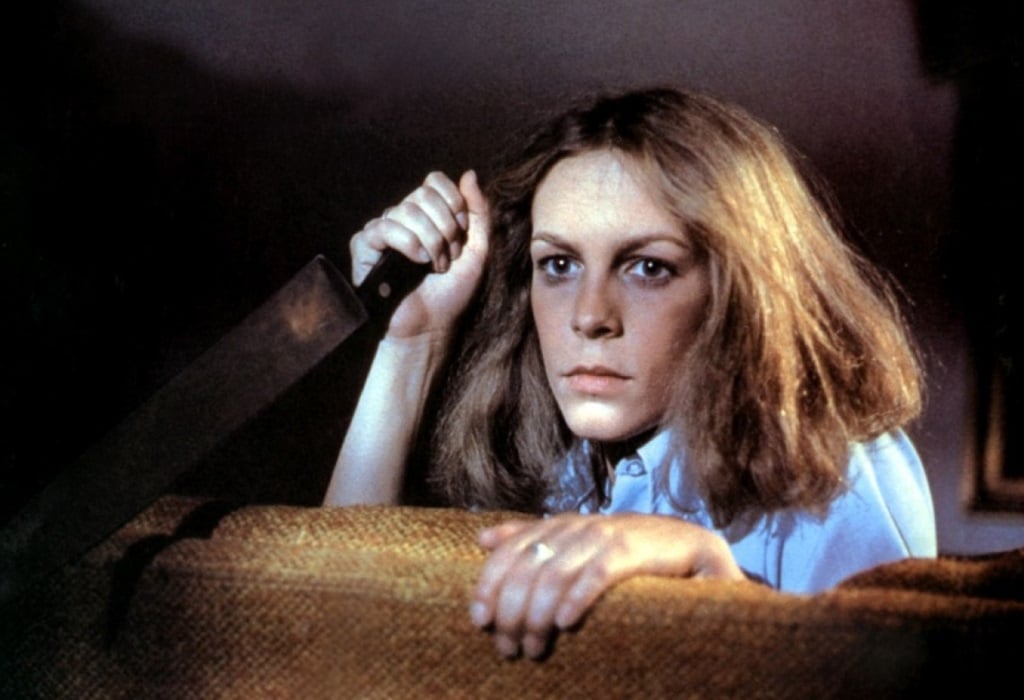 Jamie Lee Curtis is one of the few actresses in Hollywood that has rocked her grey hair, and has seemingly embraced aging without fear of it damaging her career. So many would assume she has also refrained from surgery. But the actress has spoken out about getting a huge procedure done.
"I've done it all," she revealed according to The Telegraph. "I've had a little plastic surgery. I've had a little lipo. I've had a little Botox. And you know what? None of it works. None of it." A big influence on her decision was the 80s aerobic craze that required her to wear leotards on-screen repeatedly. That led to her getting a lot of procedures that were new at the time, but common now.
"Ten years ago," she continued "before anybody did that, I had fat taken from underneath my eyes because I was on a movie and I was puffy. I remember the cameraman saying: 'I can't shoot her now.' I remember being mortified." But that ended up not improving her confidence. "And yet, you know what? Nobody tells you if you take fat from your body in one place, it comes back in another place. All of these 'bettering' experiences are not without risk. And there is this illusion that once you do it, then you'll be fine. And that's just horse shit. I looked worse."

9. Dianna Agron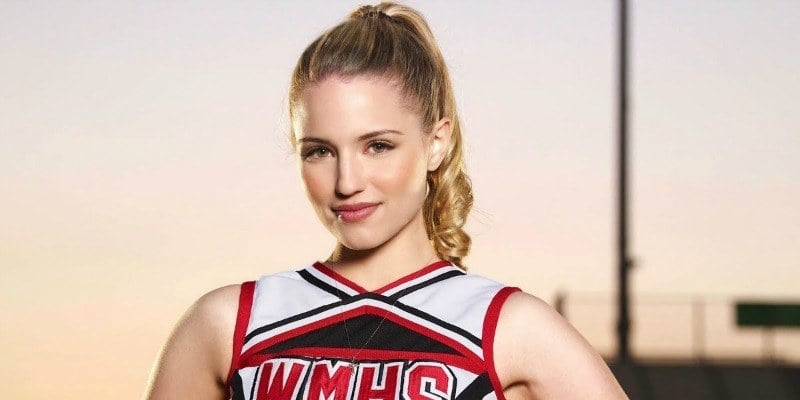 The beauty played the blonde cheerleader on Glee. She seems to be a very natural beauty so many probably wouldn't assume that she has had work done. But the actress has actually gotten the same procedure done multiple times. She claims it was because of an injury.
She got rhinoplasty the first time when she was in high school because she broke her nose at a party. "I didn't go to the doctor the first time," she revealed on the Late Show With David Letterman "because I didn't want to tell my mum what had happened and she would never let me out of the house." She then continued, "And again, there was another collision of sorts — I must be turning too quickly, people don't see me coming or something — but it's fixed now!" Hopefully the actress is more careful in the future!

10. Kenny Rogers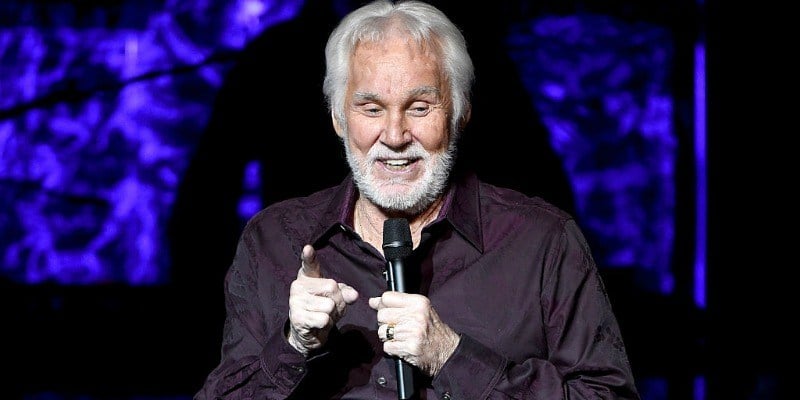 Men are usually excluded from the plastic surgery and makeup conversation, but a lot of male celebrities also feel the pressure to look good. That includes the country singer Kenny Rogers who has publicly spoken out about his procedures. He also revealed that it was a female celebrity who inspired him to do it.
"I've never had any plastic surgery in my life!" Rogers joked on Anderson Live when an audience member asked him. "There was a time when I had, when I had a lot of money and a lot of time and I thought, 'What the hell, I'll go do something,'" he said candidly. Of course one of the most notable singers who has gotten work done is Dolly Parton, and she supported him with his decision.
"And Dolly and I, really we used to laugh about it," he continued. "Really it was all for the sake of what I thought was looking better and I'm not sure what I would like if I hadn't done it so I am happy."
Check out Entertainment Cheat Sheet on Facebook!