15 Celebrities React to Their Partners' Sex Scenes
Filming a sex scene can be very awkward because you're in a vulnerable position. Many actors have spoken about their weird experiences before. But things are probably even more heightened when one of the stars is in an off-screen relationship.
When actors film sex scenes, they not only talk about what it was like to prepare, but also what their partners thought about it. Some have said they avoid watching the love scenes because of jealousy, while others find it hot.  Curious to find out where these celebrities fall? Here are 15 celebrities who reacted to their partners' sex scenes.
1. Channing Tatum and Jenna Dewan Tatum have fun watching their love scenes together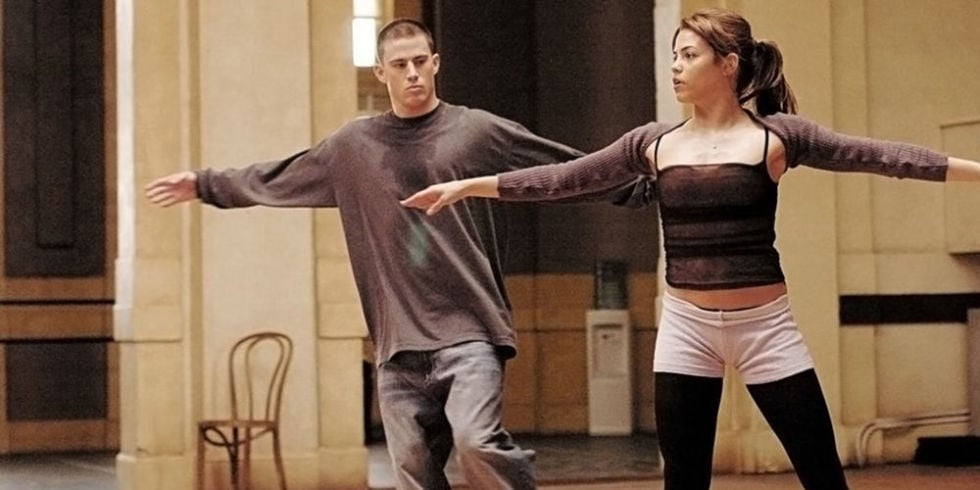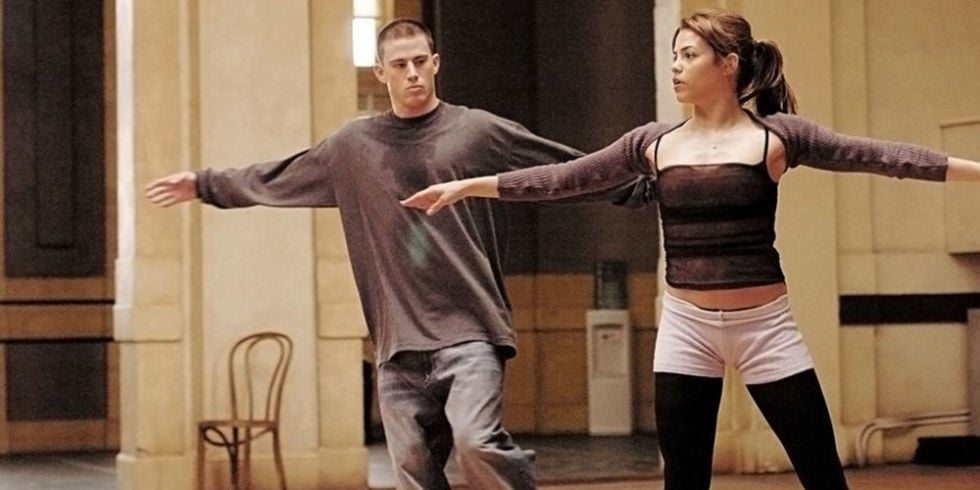 The two actors fell in love while portraying lovers in a movie. But they don't take their love scenes with other people that seriously. Channing Tatum talked about how playful they are watching them together with Redbook magazine.
I mean, she's a very sexy individual which is obviously why I'm with her. There are many reasons — but that is definitely very high on the list. She watches when I do love scenes too, and we've had to kind of find our way with it. She'll cover my eyes and I'll cover hers.
They look back at their own romantic scenes in Step Up fondly. "It's interesting now," the actor continued. "Because we can watch it and see; we can go, 'Oh, wow, that was actually our first real kiss.' As soon as the movie wrapped, we went back to LA and were together, and together ever since –- never broken up. That's nine years."

2. Jada Pinkett-Smith likes to watch Will Smith's love scenes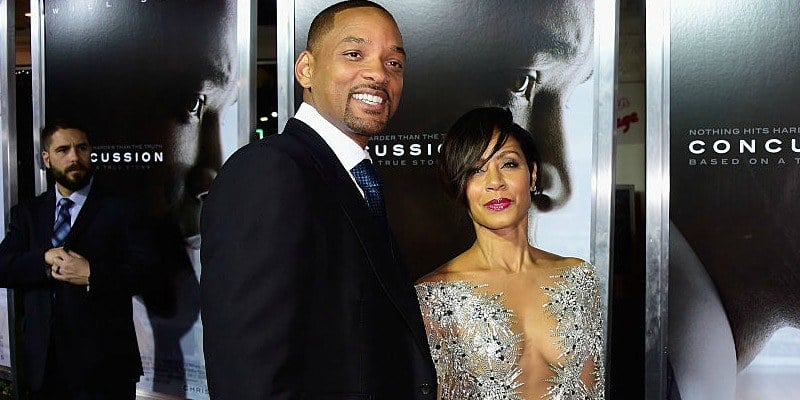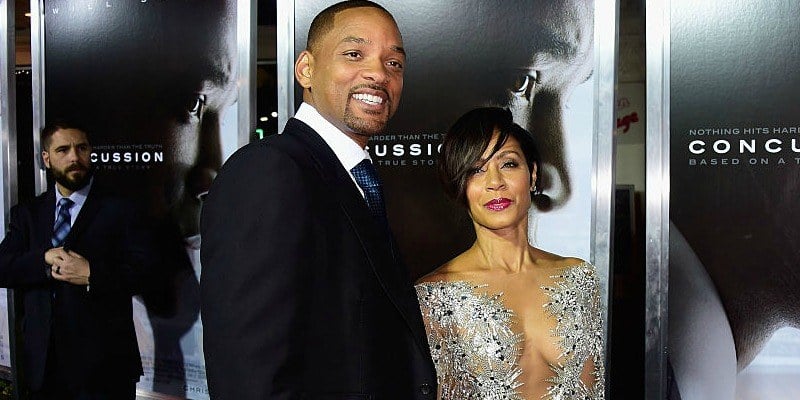 "After 20 years… I actually, you know…" Jada Pinkett-Smith started to tell Extra before her husband jumped in with, "She a little freaky like that, she a little freaky like that."
She then continued, "Unfortunately he's right. You know, it's kind of a nice voyeuristic way to see your man, but I am kind of weird in that way. That's a whole other conversation."

3. Amelia Warner refuses to watch Jamie Dornan in Fifty Shades of Grey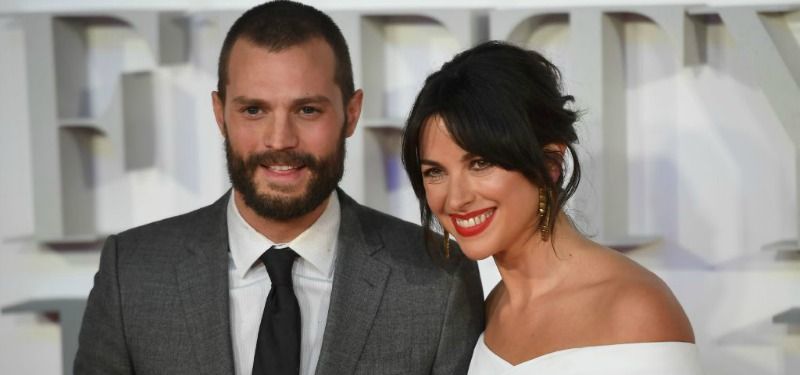 "She doesn't want to watch this," Dornan said, according to Us Weekly. "She wants to support me and my work. I won't be able to sit there myself. I am not going to put any pressure on her either way. It's her decision. She's well aware that it's pretend, but it's probably not that comfortable to watch."

4. Pierce Brosnan's wife sees it as 'legal cheating'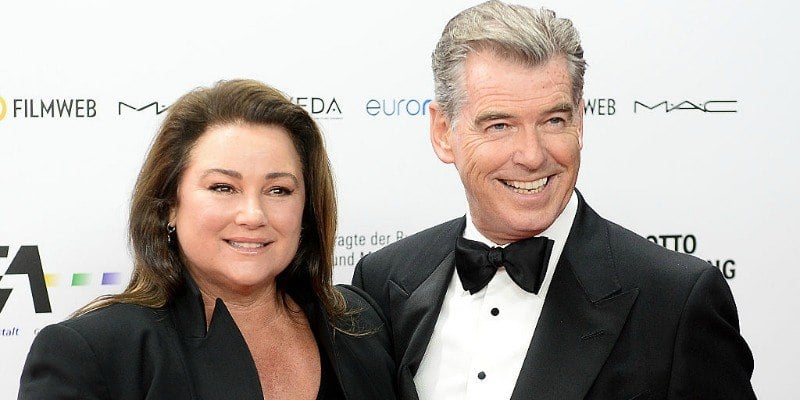 The former Bond actor had a lot of love scenes with other women on screen. So it's no surprise his wife, Keely Shaye Smith, is fine with it.
"My wife calls it legal cheating," the actor told Conan O'Brien, "She said it one night at a dinner party because someone said to my wife, 'How do you feel when you see your husband with all these women?,' and that was her retort. Legal cheating."

5. Jennifer Garner didn't mind Ben Affleck's nude scene in Gone Girl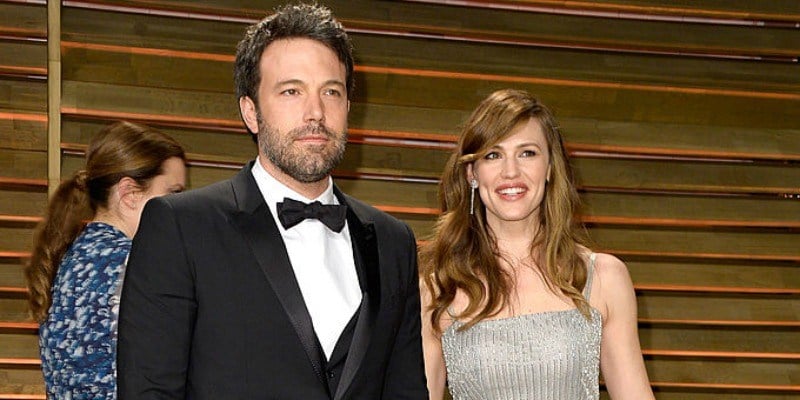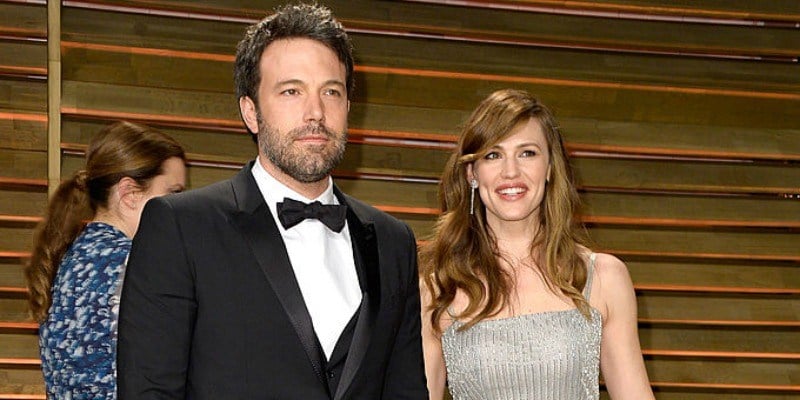 Ben Affleck had a quick reveal of his penis in Gone Girl, which shocked many audience members. But he and his wife didn't see it as a big deal.
"It was a discussion," Jennifer Garner told Ellen DeGeneres. "He came home and was like 'Hey, uh, at work today, Fincher talked me into walking out of the shower,' and I was like 'Oh, cool. I hope he had a wide lens.'"

6. Stephen Moyer not only watched Anna Paquin's sex scenes, but directed them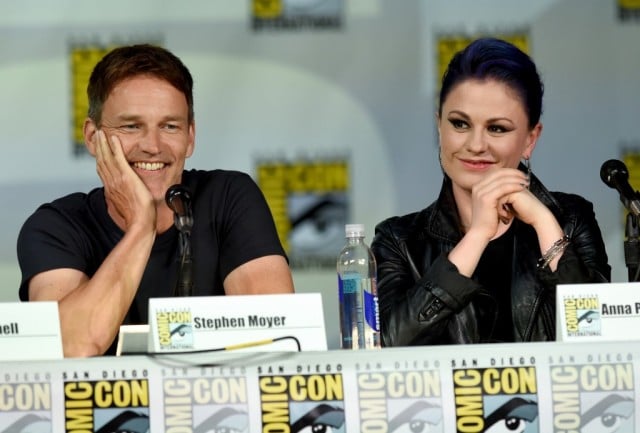 The actors fell in love playing lovers on True Blood. But they were still comfortable when they had to film sex scenes with other people. Stephen Moyer would not only watch his wife work, but help her.
"There are moments where I'll be watching on a monitor [and say], 'Oh, Joe [Manganiello], just move your hand up towards Anna [Paquin]'s breast. Good. And can you move your right thumb just a little bit …? Great,'" Moyer explained to Entertainment Weekly. "And then I'll go, 'Babe, babe, enjoy it.' I'm certainly talking to her as 'babe.' 'Darling, go for it.'"

7. Scott Foley's wife wants him to bring the Scandal romance home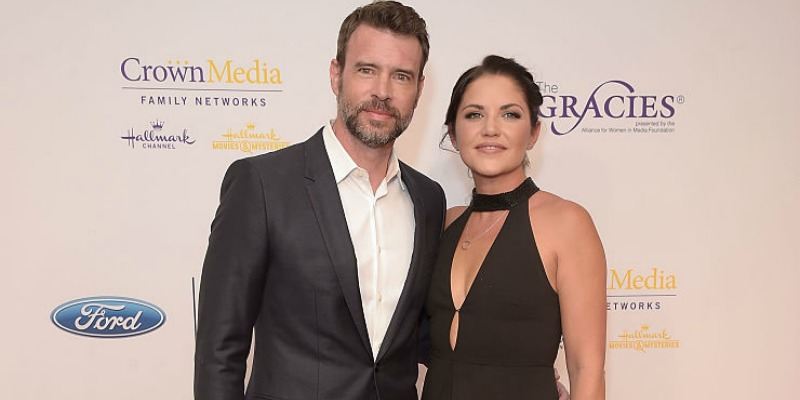 The Scandal star's wife had a great reaction to his first love scene for the show.
"We actually had a viewing party of the first episode that I was in and Kerry [Washington] and I had to make out, " he told Ellen DeGeneres. "And we had a viewing party and my wife was there. After the love scene, it was sort of quiet because no one knew how Marika [Domińczyk] was gonna act. And she broke the silence and said, 'Why don't you bring some of that home?!'"

8. Patricia Arquette refused to watch Thomas Jane's sex scenes in Hung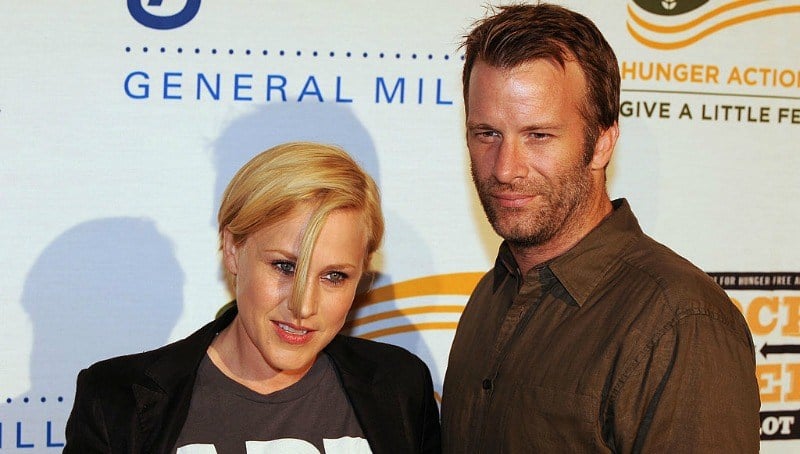 Thomas Jane filmed a few sex scenes in Hung, but his actress wife refused to see them. "He runs over, covers my eyes and my ears and says, 'You don't need to see. This is not for you. You're not going to like this!'" she explained, according to Ace Showbiz.
She went on to add, "And I don't like it. I can't look at it. That's my love — I can't look at that. But I do know that he's an amazing actor, and I trust him."

9. Only one scene made Ewan McGregor's wife jealous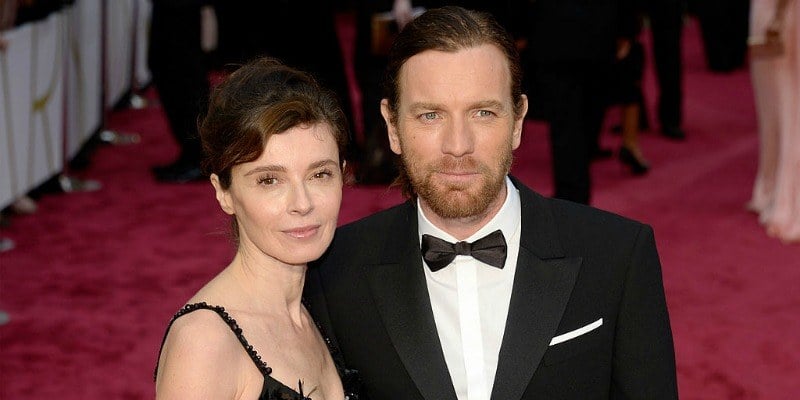 Ewan McGregor's sex scene in Trainspotting with Kelly Macdonald was the only scene to hit a sore spot with his wife, Eve Mavrakis.
"I was pregnant with Clara and Kelly, who is delightful, was a beautiful fresh flower," she said, according to The Daily Mail. "Maybe it was my hormones, but it took me until after the birth not to tremble when I saw [Macdonald]."

10. Boris Kodjoe and Nicole Ari Parker have rules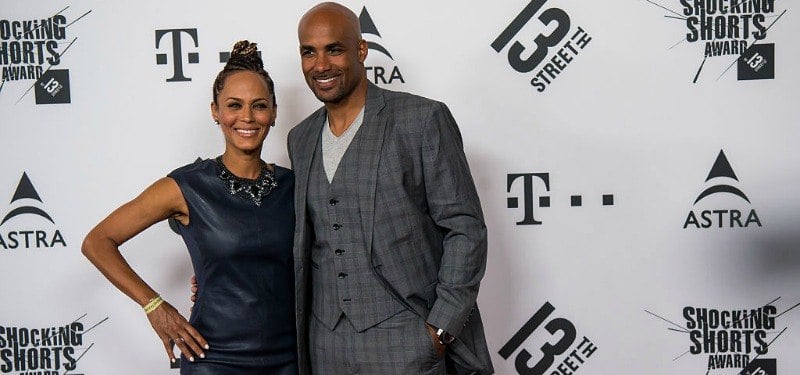 The two actors have had steamy scenes with other people before, but they still have rules on what can be done. "As long as we talk about it before, and I let her know what the script is like, and who I'm playing with. You know, this is what we do," Kodjoe said, according to ET. "She's done the same thing with Denzel [Washington] in Remember the Titans… she's been a love interest to so many actors."
So what are the other rules? "There's the 'no tongue' rule, and then there's the 'no nipple in the mouth' rule," Kodjoe continued.

11. Olivia Culpo was uncomfortable with Nick Jonas' sex scenes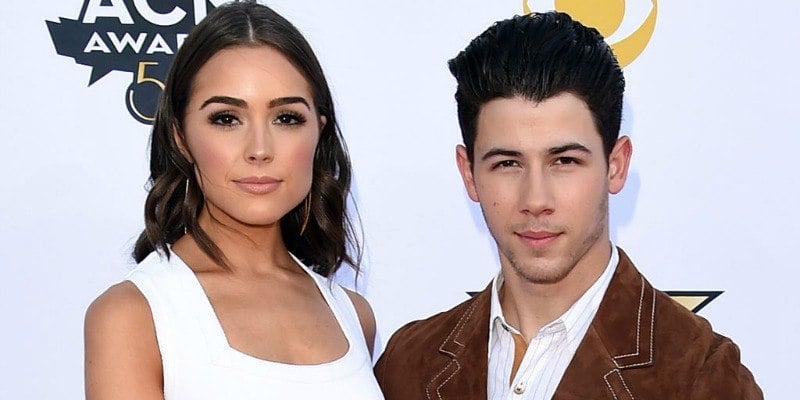 Nick Jonas filmed a few love scenes while dating Olivia Culpo and his then-girlfriend wasn't into it.
"Naturally, it makes her uncomfortable," he explained to Ryan Seacrest. "When you really care about somebody and they have to do something like that for their job, it's uncomfortable. But she's understanding and she's pursuing a job in acting as well, so I'm sure there will be a situation in time where I'll have to be on the other side of that."

12. Keith Urban felt protective of Nicole Kidman during her Big Little Lies scenes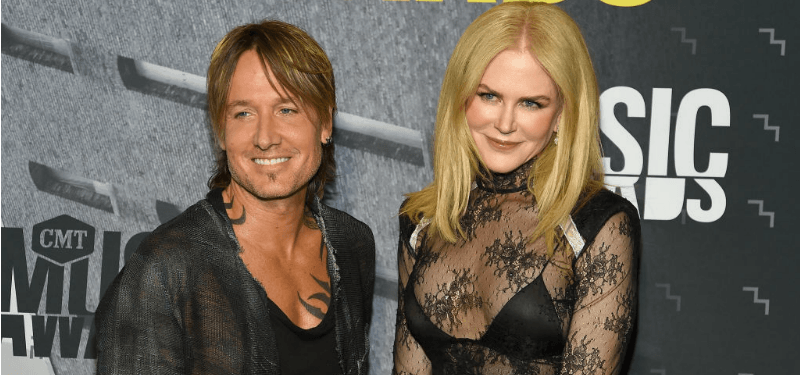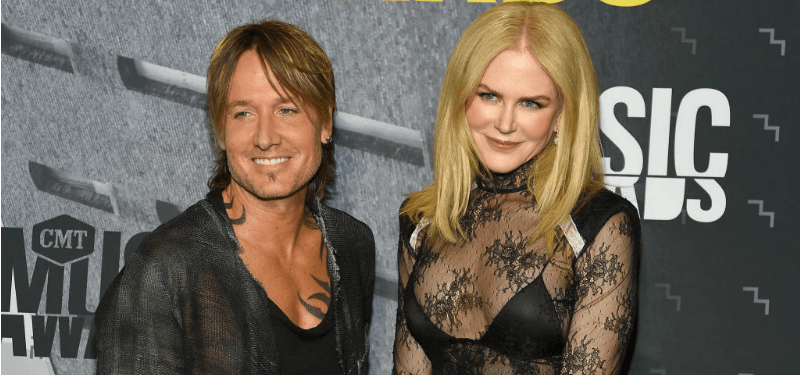 Nicole Kidman had a few sex and assault scenes with Alexander Skarsgard for the hit HBO show. When asked about her husband's feelings about them, she said: "…No one wants to see their wife with Skarsgard, let me tell you that — no one!"
But things got more serious when Kidman referred to the rougher scenes. "Because it was, you know, tough doing the role, and I would get really bruised and battered particularly as it goes along, so he was actually emotionally protective," she said.

13. Matthew Morrison's wife cheers him on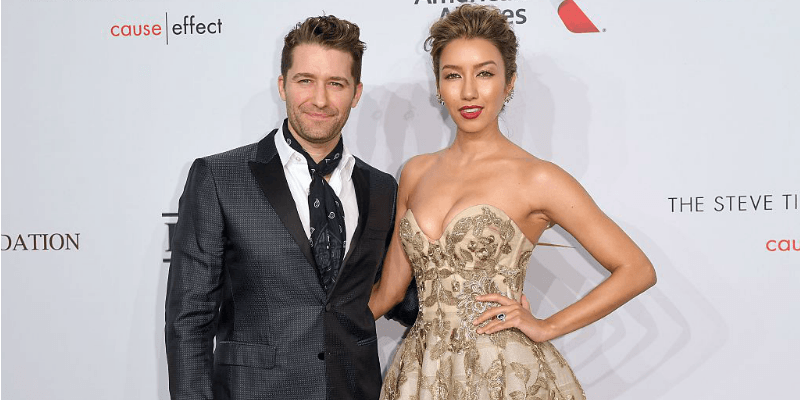 The Glee star has a very supportive wife, Renee Puente, who understands it's part of the job.
"I have a supportive wife," he said on Loose Women. "When there's a sex scene, she tells me, 'You better make it look good. Go for it.'"

14. Blake Lively called Ryan Reynolds' Deadpool scenes 'torture'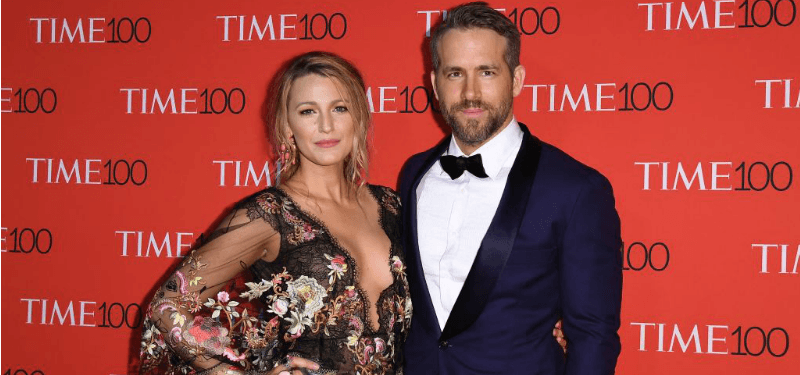 The actress wasn't too happy to see her husband's sex scenes everywhere.
"It's kind of torture these days," she revealed to Jimmy Fallon. "Because I'm on a plane and everywhere I look, there's my husband in a sex montage throughout the holidays with another woman — because everyone wants to watch Deadpool on a plane."

15. Carmelo Anthony refused to watch La La's nude scenes in Power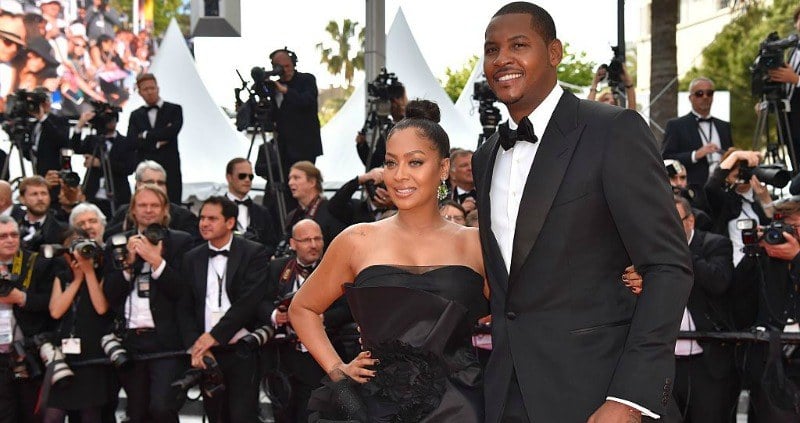 The actress decided to do something different by agreeing to film nude for Power, but her husband couldn't watch it.
"On Power this season, I have my first sex scene," La La Anthony told Power 105.1's The Breakfast Club. "Have you guys seen Power sex scenes? [Carmelo said] he understands that it's my job, but he doesn't want to watch it."
Follow Nicole Weaver on Twitter @nikkibernice.
Read More: 15 Real Celebrity Couples Who Also Played Couples On-Screen
Check out Entertainment Cheat Sheet on Facebook!