Celebrities Who Have Feuded With Taylor Swift
The songwriter is no stranger to drama. Taylor Swift has written many songs about her exes that have gone on to become hits, but it doesn't stop there. She has also feuded with many celebrities in the industry over dancers, friends, lyrics, and so much more.
So who has had bad blood with Swift? Here are 10 celebrities who have feuded with the singer.
1. Katy Perry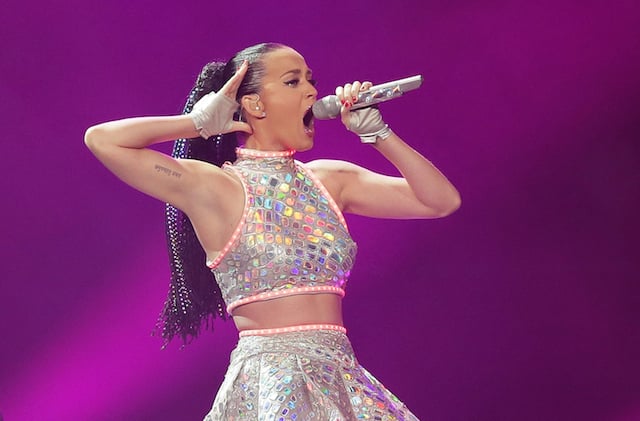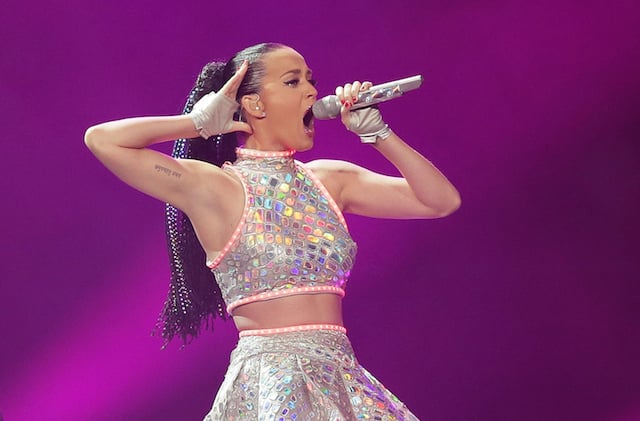 The two pop stars started out as friends, but their relationship reportedly soured when Swift hired Katy Perry's dancers for her Red album tour. According to Digital Spy, a dancer named Lockhart Brownlie claimed that she and two other dancers who were working for Swift at the time, were asked if they would like to work on Perry's new tour. However, to do so they would have to leave Swift's tour early. All three took Perry up on her offer.
Swift got her revenge in her traditional way, she wrote a hit song about it. "Bad Blood" became a huge success and when asked about the meaning behind it she said, "For years, I was never sure if we were friends or not. She would come up to me at awards shows and say something and walk away, and I would think, 'Are we friends, or did she just give me the harshest insult of my life?'" Swift didn't call out Perry by name although the rumors were flying about the dancer drama.
The feud continued for several years, although it seems Perry recently apologized to Swift by sending her an actual olive branch before the launch of her Reputation tour.
2. Calvin Harris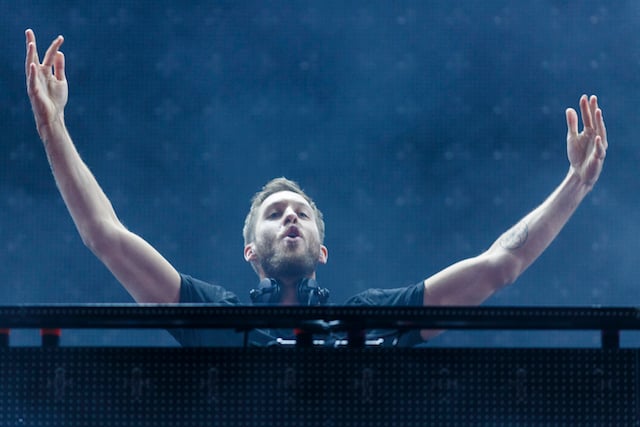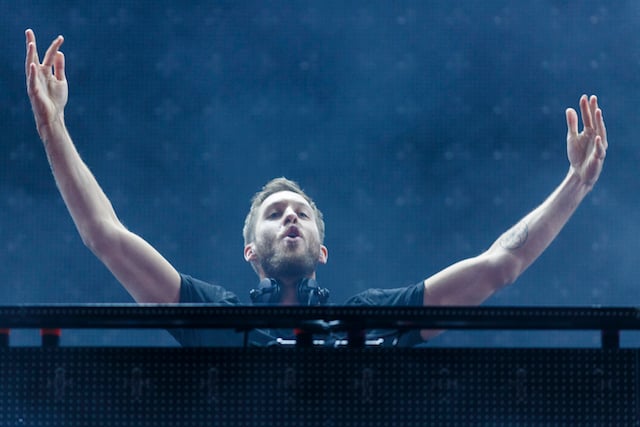 The DJ dated Swift for over a year, but then things took a turn when they broke up and she moved on to Tom Hiddleston. It all started with him tweeting, "Hurtful to me at this point that her and her team would go so far out of their way to try and make ME look bad at this stage though." He then continued, "I figure if you're happy in your new relationship you should focus on that instead of trying to tear your ex bf down for something to do."
He also confirmed her feud with Perry by tweeting, "I know you're off tour and you need someone new to try and bury like Katy ETC but I'm not that guy, sorry. I won't allow it." He then continued, "Please focus on the positive aspects of YOUR life because you've earned a great one." He also took a page from his ex's book by writing a song about her called "My Way."

3. Kanye West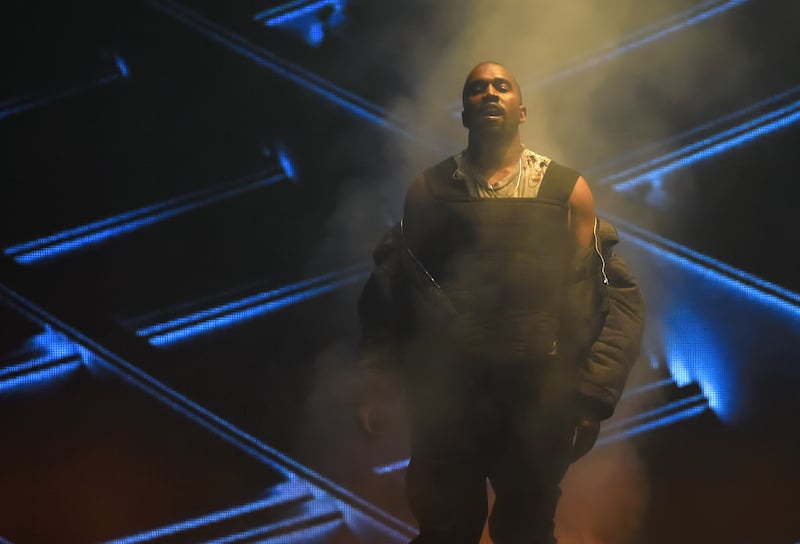 The rapper threw the first "punch" by interrupting her acceptance speech at the MTV VMAs in 2009. He publicly insulted her by saying, "Yo Taylor, I'm really happy for you, I'll let you finish, but Beyoncé has one of the best videos of all time. One of the best videos of all time!" However, they later made up and eventually sat next to each other at the VMAs.
Their feud then started up again when the rapper released his song, "Famous." In it he says, "I feel like me and Taylor might still have sex … I made that b*tch famous." She was reportedly offended by this, but then the rapper responded by saying he ran the lyric by her. A video of their phone conversation later came out, which Swift responds to portions of the lyric by saying,  "I know, I mean it's like a compliment, kind of."
4. Kim Kardashian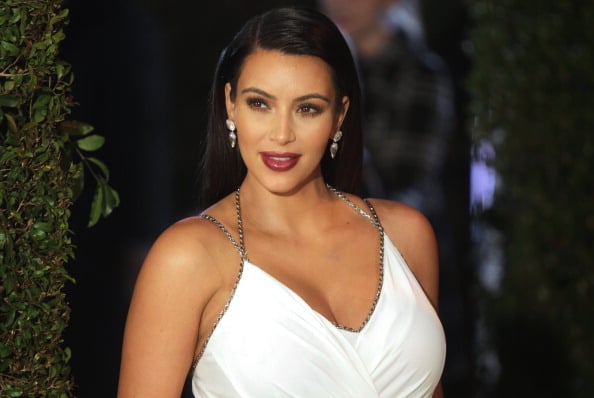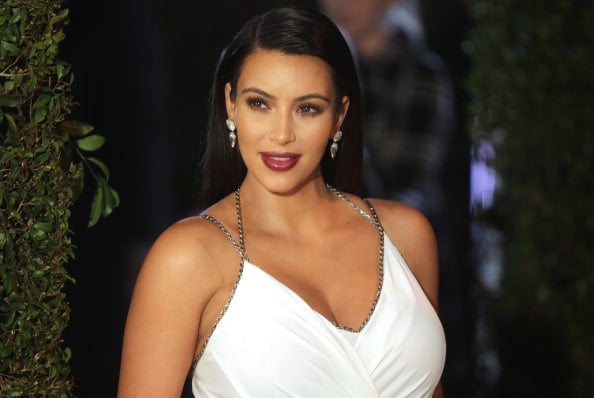 The reality star defended her husband once news got out that Swift was angry about the "Famous" lyric. "She totally knew that that was coming out," she told GQ. "She wanted to all of a sudden act like she didn't. I swear, my husband gets so much sh*t for things [when] he really was doing proper protocol and even called to get it approved … "
Kim Kardashian later leaked footage of West speaking on the phone to Swift, running portions of the lyrics by her. Prior to her revealing the footage, Kardashian claimed that the pop star's team "sent an attorney's letter like, 'Don't you dare do anything with that footage,' and asking us to destroy it."

5. Demi Lovato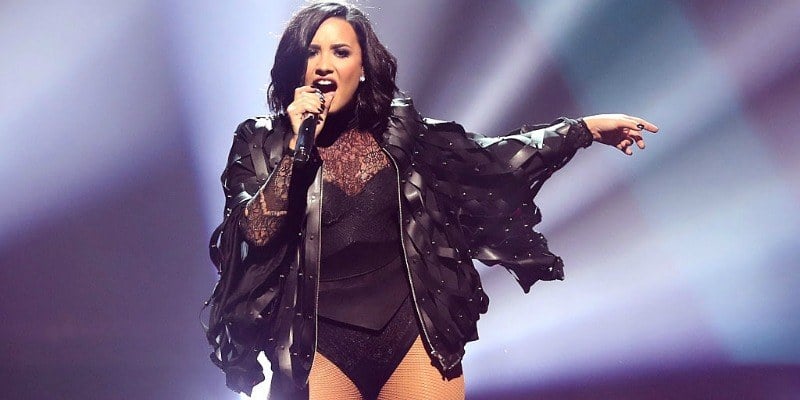 The singer has had a long history of publicly dissing Swift. It all started back in 2010 when she was signing autographs for her fans. When one asked "How's Selena?" she answered, "Ask Taylor!" Her relationship with Selena Gomez fell apart and now Selena's very close to Swift. The digs haven't stopped there. Demi Lovato gave a pointed jab at the singer for making a song about Katy Perry.
"And I think that having a song and a video about tearing Katy Perry down," she said according to E! "that's not women's empowerment. We all do things that aren't, but I have to ask myself, am I content with calling myself a feminist? Yes, because I speak out."

6. Camilla Belle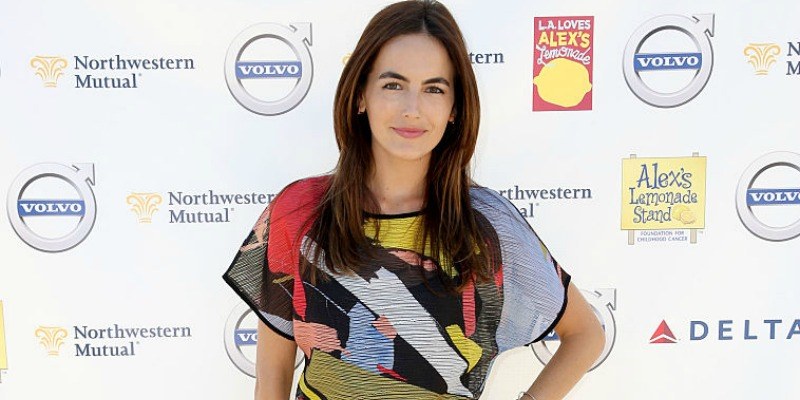 Swift and Joe Jonas broke up in 2008 over an infamously short phone call. He then moved on to actress Camilla Belle, which Taylor didn't take well. "They've been together since we broke up," she told US Weekly. "That's why we broke up — because he met her."
She then went on to write a song about her called "Better Than Revenge" which includes lines like, "She's an actress, whoa/She's better known/For the things that she does/On the mattress, whoa." The actress however stayed silent about the whole feud until Katy Perry started calling out Swift on Twitter.
@katyperry Couldn't have said it better…

— Camilla Belle (@CamillaBelle) July 23, 2015
7. Nicki Minaj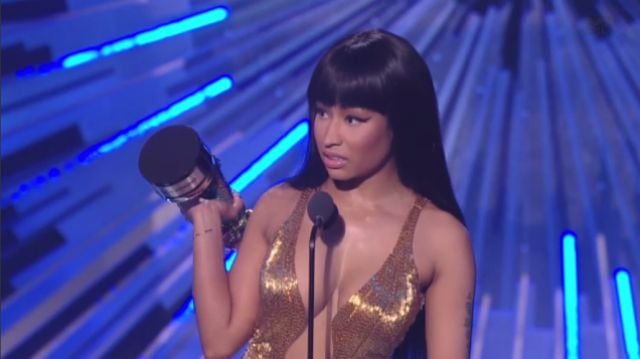 The rapper felt like her "Anaconda" music video was snubbed for a VMA due to racism and a bias against her body type. When tweeting about this situation, Swift jumped into the conversation and accused the rapper of insulting her because she was nominated.
@NICKIMINAJ I've done nothing but love & support you. It's unlike you to pit women against each other. Maybe one of the men took your slot..

— Taylor Swift (@taylorswift13) July 21, 2015
Huh? U must not be reading my tweets. Didn't say a word about u. I love u just as much. But u should speak on this. @taylorswift13

— NICKI MINAJ (@NICKIMINAJ) July 21, 2015
Swift then gave a public apology after realizing that Minaj wasn't talking about her. She also performed with the rapper at the VMAs that year.
I thought I was being called out. I missed the point, I misunderstood, then misspoke. I'm sorry, Nicki.@NICKIMINAJ

— Taylor Swift (@taylorswift13) July 23, 2015
8-9. Tina Fey and Amy Poehler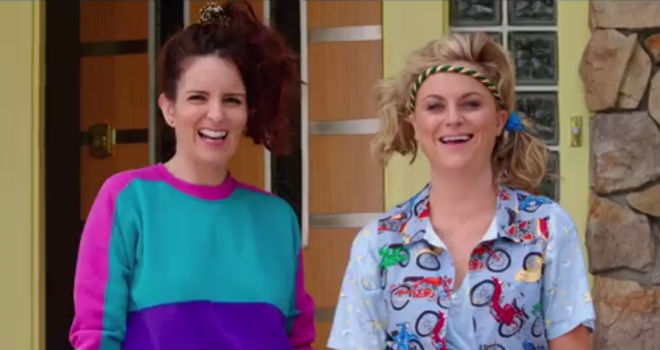 The two comedians said what seemed to be a playful joke while hosting the Golden Globes. They said, "You know what, Taylor Swift? You stay away from Michael J. Fox's son," but Swift took it very seriously. In an interview with Vanity Fair on the topic she said, "You know, Katie Couric is one of my favorite people because she said to me she had heard a quote that she loved, that said, 'There's a special place in hell for women who don't help other women.'"
The comedians were definitely taken off guard by this response. "I did not see that one coming," Tina Fey said on Entertainment Tonight. "It was a joke, and it was a lighthearted joke. And it's a shame that she didn't take it in the crazy-aunt spirit in which it was intended."
Amy Poehler also said, "Aw, I feel bad if she was upset. I am a feminist, and she is a young and talented girl. That being said, I do agree I am going to hell. But for other reasons. Mostly boring tax stuff."
10. John Mayer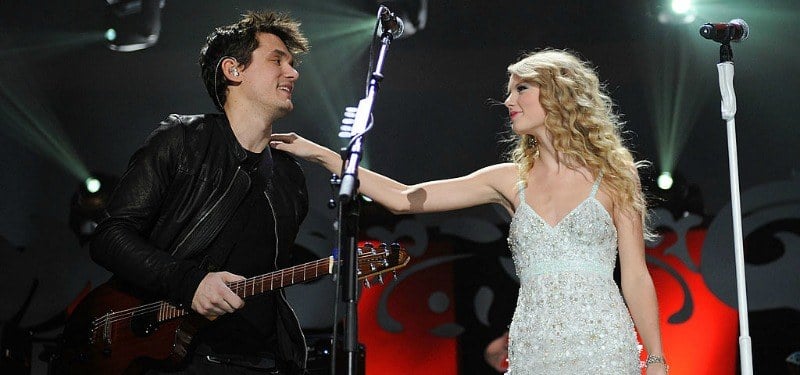 The two dated in 2009, but it must not have ended well because she wrote a song about him called "Dear John." When asked what his thoughts were on the song, John Mayer told Rolling Stone, "I never got an email. I never got a phone call. I was really caught off-guard, and it really humiliated me at a time when I'd already been dressed down. I mean, how would you feel if, at the lowest you've ever been, someone kicked you even lower?"
He continued, "I didn't deserve it. I'm pretty good at taking accountability now, and I never did anything to deserve that. It was a really lousy thing for her to do."
Follow Nicole Weaver on Twitter @nikkibernice
Check out Entertainment Cheat Sheet on Facebook!