George and Amal Clooney and Other Celebrities Who Are Parents to Twins
From George and Amal Clooney to Beyoncé and Jay-Z, there are several Hollywood superstars who have experience juggling two newborns at a time. Though some of these couples already had kids prior to welcoming their identical or fraternal twins, there's just something about famous people having multiples that doubles the adorable factor.
Below are 16 celebrities who are parents to twins.
1. Beyoncé and Jay-Z
In February 2017, Beyoncé posted an announcement that she and Jay Z were expecting twins. Throughout her pregnancy, she shared images of her growing belly, and the internet ate it up.
In mid-June, reports began surfacing that the twins had arrived. News outlets including CNN referenced a tweet from Beyoncé's father Mathew Knowles, as confirmation, but it wasn't until July that Bey herself set the record straight with an Instagram post that simply read, "Sir Carter and Rumi 1 month today."
2. George and Amal Clooney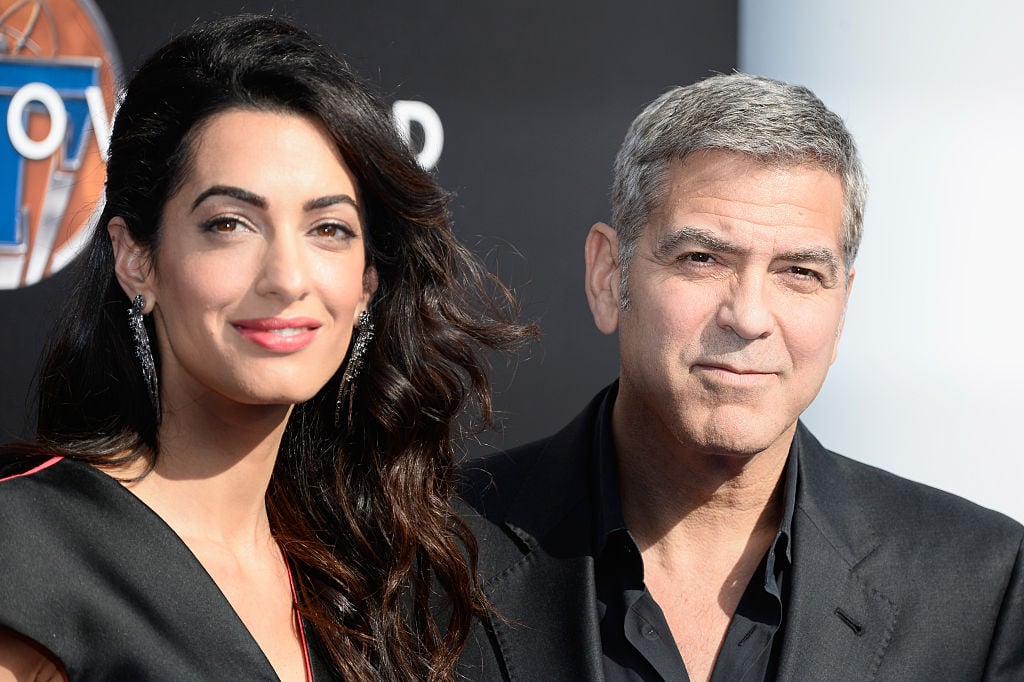 Acclaimed actor and perpetual bachelor George Clooney delighted and depressed fans when he married Amal Alamuddin, a human rights attorney and celebrated activist. Then, they practically broke the internet when, in February 2017, it was confirmed that the pair was expecting twice over.
On June 6, 2017, a statement was released, proclaiming that a pair of fraternal twins were born to the couple. Ella and Alexander Clooney had arrived, and the world eagerly awaited a first family photo that could be a long time coming.
3. Zoe Saldana
The Guardians of the Galaxy actress has been in the biz a long time, earning special recognition for her sci-fi roles in films such as Star Trek and Avatar. Between her commitments to these three franchises, Zoe Saldana is likely to be very busy for years to come. Yet somehow, she still made time to have a family.
In 2013, Saldana married Marco Perego, an Italian artist. Saldana gave birth to their twin sons, Bowie and Cy, in 2014. If that wasn't enough, the couple welcomed a third boy, Zen, in early 2017.
4. Mariah Carey and Nick Cannon
This songstress was a chart-topping force to be reckoned with in the '90s and '00s. In the last several years, however, Mariah Carey has made the news more for her personal life than her musical hits.
In 2008, she married comedian Nick Cannon, and the pair welcomed boy-girl twins Moroccan and Monroe in 2011. Though she and Cannon have since divorced, they still make time to get together as a family.
5. Chris Hemsworth
He took the world by storm when he came crashing onto our screens as Thor, but Chris Hemsworth really just comes off as a sweetheart. The actor is kept plenty busy with his Marvel film schedule, but it looks like he tries to spend every free moment he has with his family.
Hemsworth married Spanish actress Elsa Pataky in 2010 after they met that year. Pataky gave birth to a daughter, India, in 2012. Then, in 2014, the pair welcomed twin boys, Tristan and Sasha. The family resides in Hemsworth's native Australia.
6. Jensen Ackles
Supernatural star Jensen Ackles hasn't won a lot of roles in Hollywood, but he hasn't had to: After scoring the gig on The CW show in 2005, he's had a steady paycheck rolling in for 12 seasons.
Also benefiting from the long-running series is his wife, Danneel Harris. An actress herself, the couple wed in 2010. Harris hasn't acted much since the birth of their first child, Justice Jay, in 2013. And with twins Zeppelin and Arrow born in late 2016, she may stay out of the spotlight a while longer.
7. Ricky Martin
He rose to prominence in the U.S. as a singer, with his captivating Latin vocals and dance moves. But recently, Ricky Martin has decided to focus on acting: he'll be appearing in the upcoming Versace: American Crime Story season as the eponymous designer's partner, Antonio D'Amico.
Martin took an unorthodox route to becoming a parent. In 2008, twins Matteo and Valentino were born via a surrogate mother. At the time, Martin had not yet confirmed his sexuality. In 2016, he announced his engagement to Jwan Yosef, a painter.
8. Jennifer Lopez and Marc Anthony
She came up on the scene as Jenny from the Block, but the singer-actress who is often referred to as J. Lo has come a long way since then. Between chart-topping hits, a few box office disappointments, and personal drama, Jennifer Lopez has had many ups and downs in her career.
One of the highest points? After marrying Marc Anthony in 2004, Lopez gave birth to twins, Max and Emme, in 2008. Though the couple divorced in 2014, Lopez and Anthony were friends before and after their marriage.
9. Neil Patrick Harris
He was a child star, but triple-threat Neil Patrick Harris was able to make a successful transition into acting as an adult. Harris regained his notoriety with a starring role on the long-running comedy, How I Met Your Mother, and stars as the evil Count Olaf on the Netflix series, Lemony Snicket's A Series of Unfortunate Events.
Harris and his partner (now husband), chef David Burtka, welcomed fraternal twins Gideon and Harper via a surrogate in 2010. The adorable family has become well-known for their elaborate Halloween costumes, which Harris shares with the world on Instagram.
10. Madonna
The Material Girl has had as tumultuous a personal life as she has a career. She was very focused on her music in the '80s and early-'90s, but gave birth to a daughter, Lourdes, in 1996. Years later, she had a son with ex-husband Guy Ritchie, named Rocco.
Despite the ups and downs in her relationships, Madonna has chosen to continue growing her family through adoption. She adopted son David in 2006, and daughter Mercy in 2011. In 2017, she expanded her family once more, adopting twins Stella and Esther. All of her adopted children are from Malawi, in southeastern Africa.
11. Mo'Nique
Mo'Nique is another performer who has had many highs and lows in her career. The actress and comedian has won praise for her stand-up, but has also taken on powerful dramatic roles, such as her turn in Precious, which she won an Oscar for.
The actress has a son from her previous marriage to Mark Jackson. Since 2006, she has been married to Sidney Hicks. The couple are parents to twin boys, Jonathan and David.
Mo'Nique has famously spoken fondly of her and Hicks' open marriage.
12. Sean Combs
Despite his ever-changing name, Sean "Diddy" Combs has steadily maintained his place in the spotlight as a rapper, actor, and businessman. These days, his entrepreneurial side is showing, as he's focused on producing music for those under his Bad Boy Records label.
Combs' personal life has brought him six total children. His most notable relationship is that with Kimberly Porter, which was on and off throughout many of the major points in his career. In 2006, Porter gave birth to their twin daughters. However, it was around this time that their relationship dissolved for good. As the story goes, Porter found out while pregnant that Combs had just had a daughter with another woman.
13. Jeffrey Tambor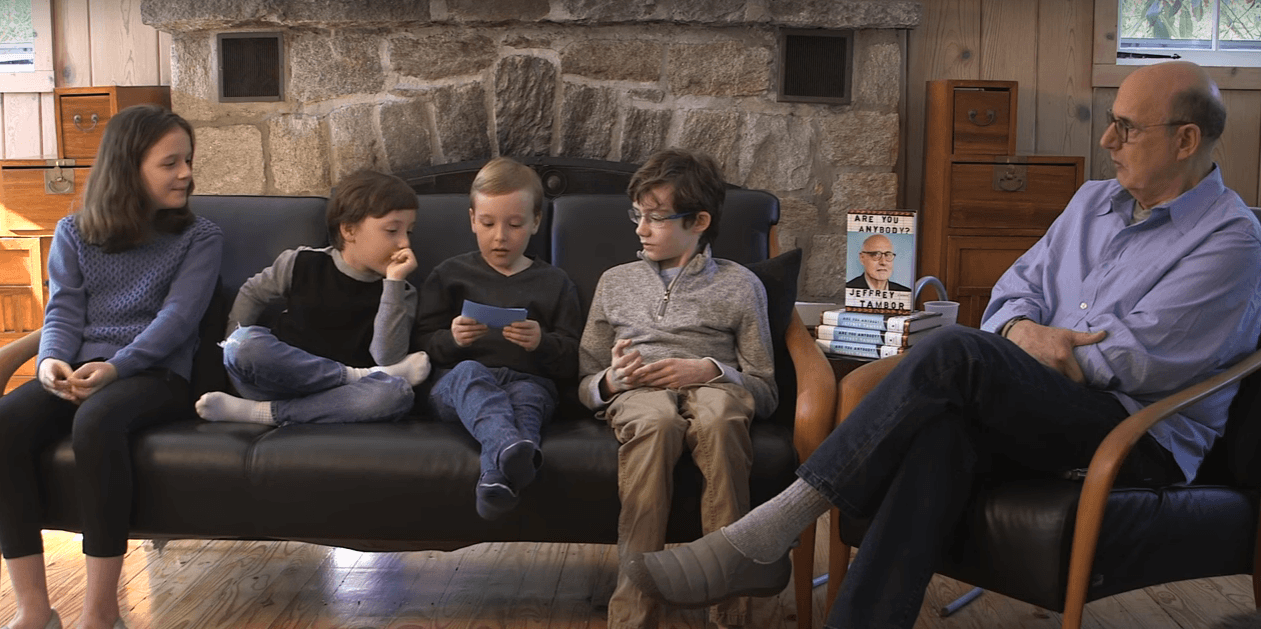 Actor Jeffrey Tambor has had a long career in film and television. He's perhaps best known for his lead role in Transparent as Maura Pfefferman. However, many fans recognize him for playing the dual roles of George Bluth, Sr. and his identical twin brother, Oscar, on Arrested Development.
Interestingly enough, Tambor has twins of his own. He has a daughter, Molly, from a previous relationship, and four children from his current marriage to Kasia Ostlun. The couple are parents to a Gabriel, Evie, and twin boys, Hugo and Eli. In 2017, the kids interviewed him on fake program The Tambor Family Show about his memoir Are You Anybody?
14. Danny Pudi
Comedic actor Danny Pudi rose to prominence as Abed Nadir, the TV-obsessed heart of the cult hit show, Community. Since the series went off the air, Pudi has had cameos in big-budget films such as Captain America: The Winter Soldier and Star Trek Beyond, and starred in the short-lived Powerless on NBC.
Pudi is married to his college sweetheart, Bridget Showalter. In 2012, their twins, Fiona and James, were born.
15. Ray Romano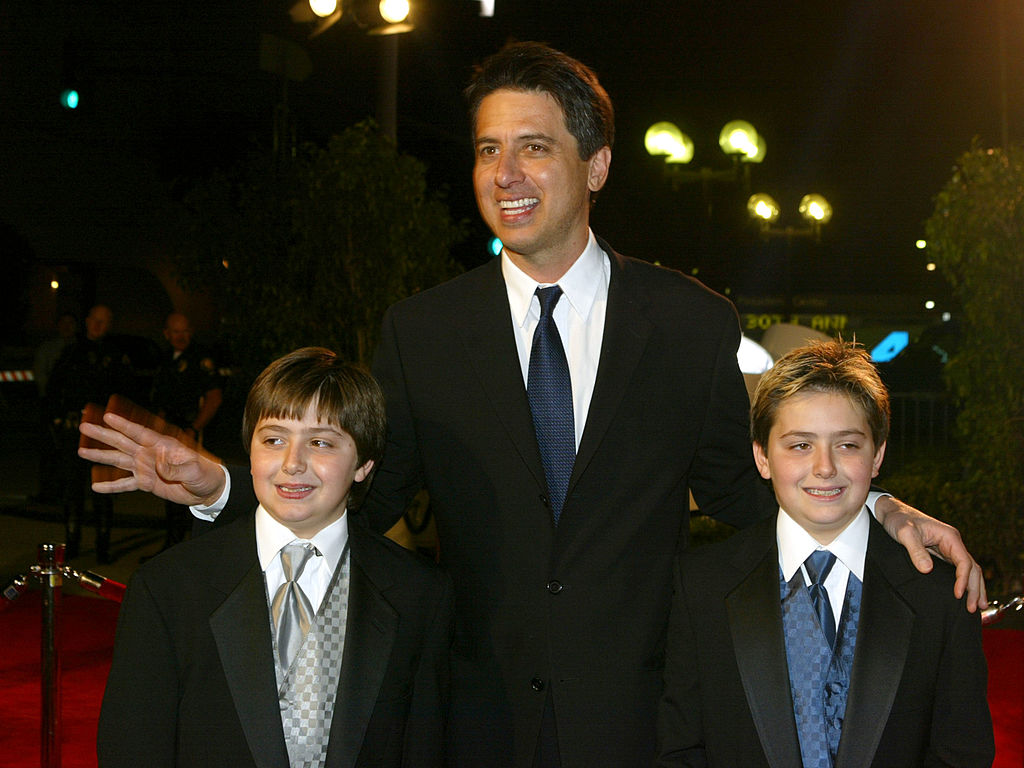 Actor and comedian Ray Romano made a career off of his family-friendly material. He's best known for playing Ray Barone on Everybody Loves Raymond, the hit CBS sitcom that made him the highest-paid TV actor at the time. Romano is also the voice of Manny in the Ice Age films.
The celebrity and his wife have four children, three of whom were the direct inspiration for his character's family on his show. In real life, his twins are named Gregory and Matthew, whereas the fictional Barone twins were called Geoffrey and Michael.
16. Sarah Jessica Parker and Matthew Broderick
Acclaimed actress and style icon Sarah Jessica Parker is best known for her lead role as Carrie Bradshaw in the long-running series (and spinoff films), Sex and the City. For 20 years, she has also held another role: That of wife of Matthew Broderick, the eponymous young star of Ferris Bueller's Day Off turned serious stage actor.
While their careers have thrived, Broderick and Parker have also maintained a private and happy home life. They're parents to James, born in 2002, as well as twin daughters, Marion and Tabitha, born via surrogate in 2009.
17. Angelina Jolie and Brad Pitt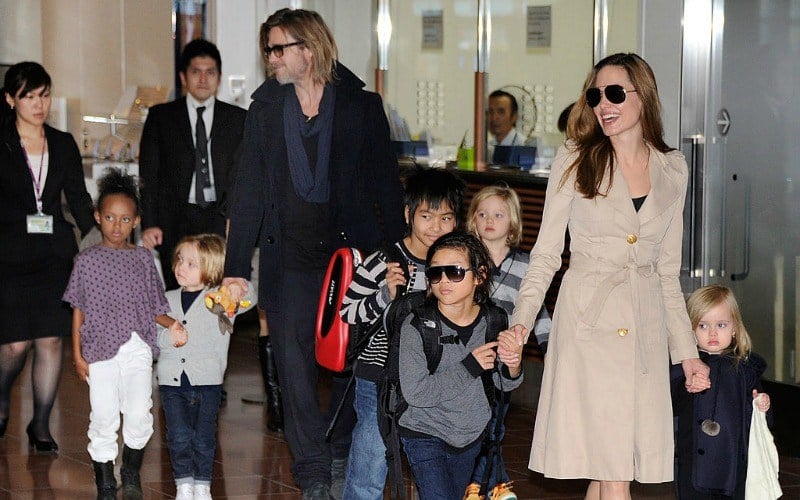 The former king and queen of A-list Hollywood have quite a resume between them. Angelina Jolie has gone from being the young, up-and-coming daughter of actor Jon Voight to a massively successful movie star in her own right. Along with Brad Pitt, the pair are talented both on and behind the camera, and have also become known for their humanitarian efforts.
Pitt and Jolie got together almost 10 years before they were officially married, in 2014. Together, they have three adopted children (Maddox, Zahara, and Pax) and three biological children (Shiloh, and twins Knox and Vivienne). Jolie and Pitt separated in 2016.