15 Celebrities Who Asked to Guest Star on Their Favorite Shows
There are a lot of perks to being a celebrity. You get free stuff sent to you by companies, you're famous, and you have the opportunity to meet your own favorite stars. Sometimes, this means celebrities ask to guest star on their favorite shows.
Some famous names sneakily used their own connections to do just that. Others just cold called the executive producers, asking for a small part. Then, there are those who made their love for their favorite shows known on social media and podcasts, only for their dreams to come true later.
So which shows did celebrities use their influence to get on? Here are 15 celebrities who asked to appear on their favorite shows … and then did!
1. Britney Spears in How I Met Your Mother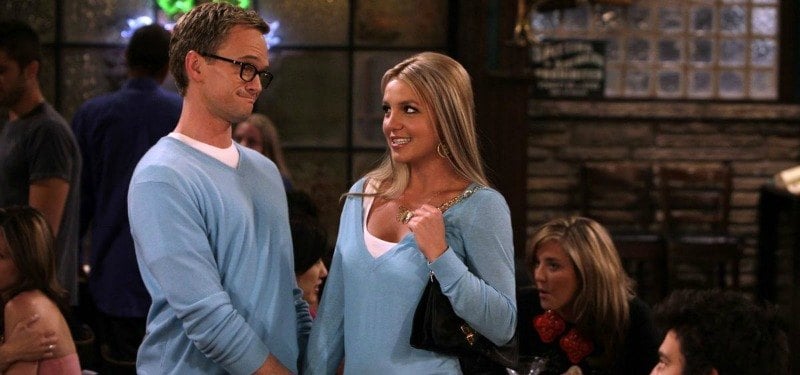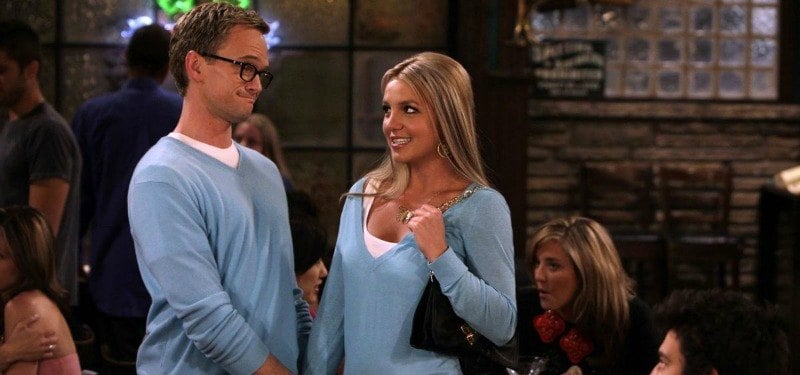 The pop star played a receptionist named Abby in two episodes. It was her first acting role in a few years, and that's because she really wanted it. Co-creator Carter Bays revealed this in a Reddit forum, writing:
We got a call a few weeks after the writers strike ended saying that Britney Spears wanted to be on our show. And she specifically wanted to be in the episode "Ten Sessions," which sent a chill down our spines, because that's the one where we meet Stella. I immediately imagined Britney playing Stella and had a minor panic attack, because it's such a big role and needed an proven, experienced actress like Sarah Chalke. But to her credit, Britney liked the character of Abby, and wanted to play that part. So we said sure! And by golly she put our show on the map. It can't be overstated. Britney Spears rescued us from ever being on the bubble again. Thanks Britney!
2. Lena Dunham in Scandal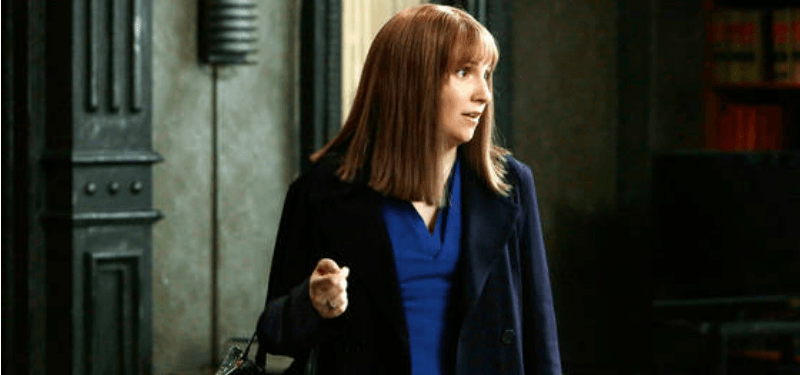 The Girls star made a switch by guest-starring on Scandal as a woman who wrote a tell-all book about her sexual experiences. Lena Dunham once said her "life's great passion" was to appear on a Shonda Rhimes show.
"I want to be like, a senator who did something wrong," she said on Grantland's B.S. Report. "Playing a really evil character would be really fun."

3. Jesse Eisenberg in Modern Family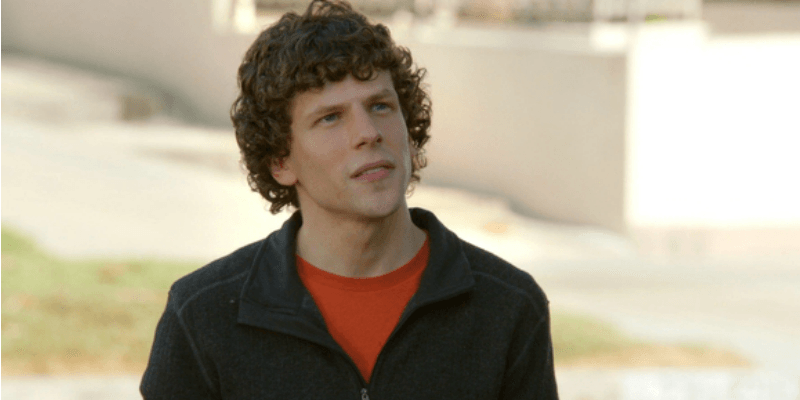 The actor played Mitchell and Cam's new neighbor, Asher, in the episode, "Under Pressure." It took a while for him to get his guest-starring role.
"Jesse Eisenberg had been very proactive about saying he'd like to do the show when he ran into people and having his agent check in," director Jeff Greenberg revealed to Variety. "And we finally found the perfect role for him as Mitch and Cam's neighbor, and he was wonderful."

4. Mila Kunis and Ashton Kutcher in The Bachelorette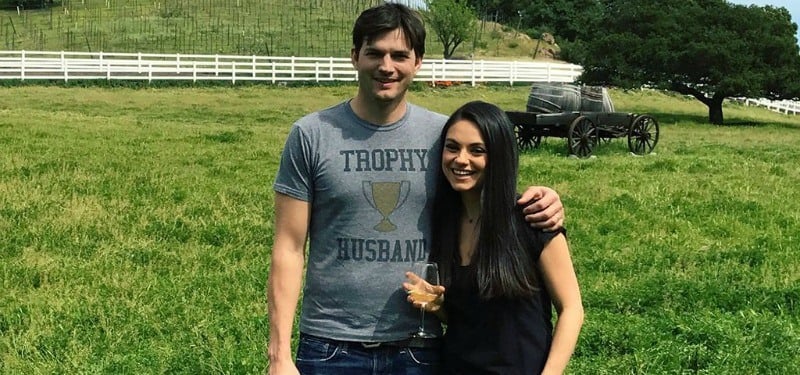 The celebrity couple surprised many by appearing on the reality show to help Rachel Lindsay with a competition. "Monday nights for us are white wine, vodka tonic, Bachelor or Bachelorette," they revealed on the show. So why did they pick that specific season to appear?
"We came on because we love Rachel," revealed Mila Kunis. "When we found out that she was gonna be the Bachelorette we freaked out and called the producers and asked if we could help her find a husband."

5. Ed Sheeran in Game of Thrones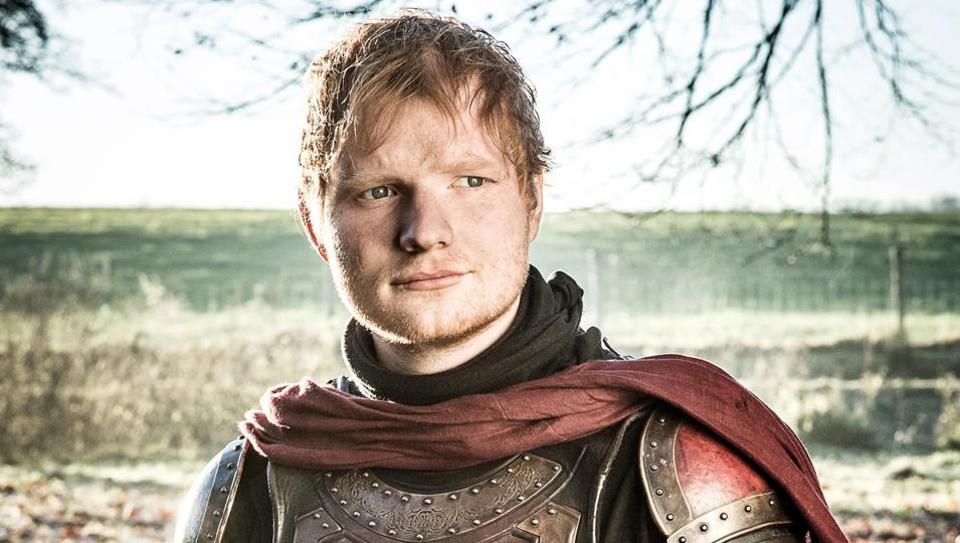 "My friend guested in it in 2012," the singer said of his recent cameo on the HBO show, according to Daily Star. "And I remember I was on tour with him and he was like, 'Right, I've got a guest slot on Game of Thrones'. I remember saying: 'You got to get me on it at some point.' It's been five years so it's finally come true."

6. Jason Alexander in Star Trek: Voyager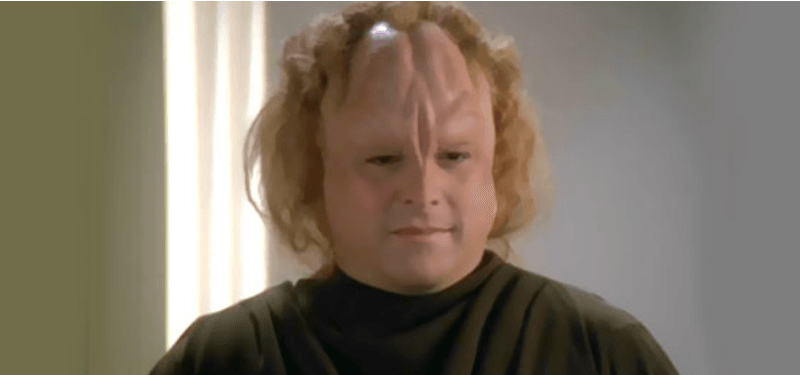 The Seinfeld star is a huge fan of Star Trek, so he tried to appear on it for years. There were many times when he was offered a role, but it conflicted with his schedule. Finally, it worked out for him to play an alien named Kurros.
"To say that it blows my mind to sit in Kirk's house watching Monday Night Football is an understatement," Jason Alexander said, according to StarTrek.com. "Especially since I don't follow football."

7. Whoopi Goldberg in Star Trek: The Next Generation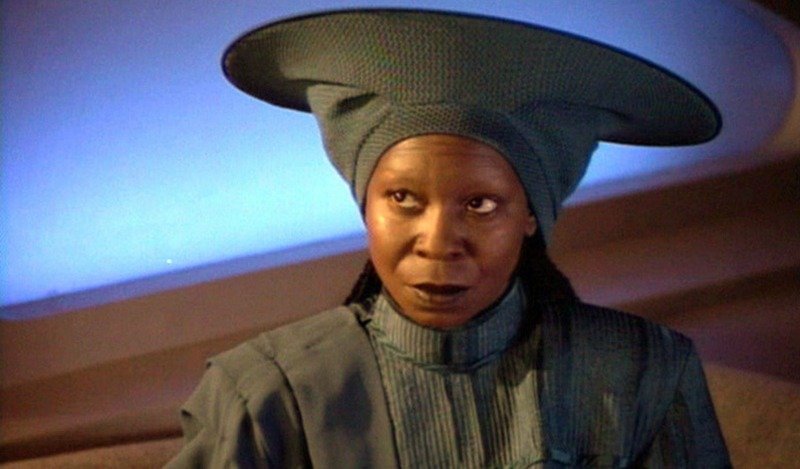 "I really want to be on this show," she said, according to Yahoo!. She got what she wanted by meeting with the show's creator, Gene Roddenberry, and executive producer Rick Berman.
She didn't just appear as a guest star either — she played Guinan from Season 2 to 6 on the show.

8. Michael Jackson in The Simpsons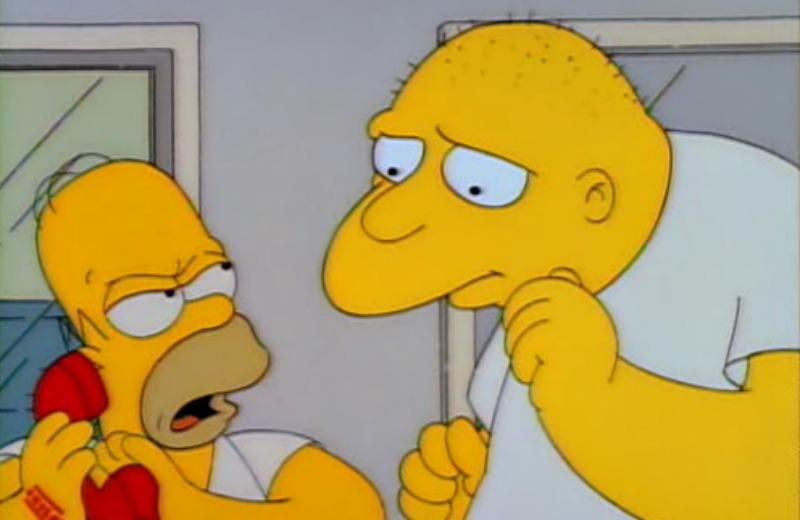 The music icon guest-starred on the show after calling executive producer James L. Brooks, saying he loves Bart Simpson and wants to write an uncredited song. Instead, he voiced a character in "Stark Raving Dad," a white mental patient who believes he is Michael Jackson.
The pop star weirdly insisted that a white impersonator of him actually sing for the character instead, according to A.V. Club.

9. Prince in New Girl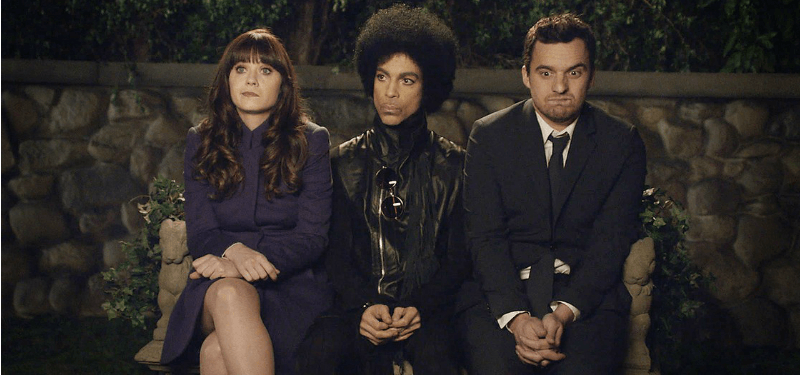 The Purple Rain star was really into the comedy show and asked to appear. "He contacted us last season because he's a huge fan," executive producer Brett Baer told E! News. "He knows everything about the show. He contacted Zooey [Deschanel] and Hannah [Simone] directly and asked to do the show."
Prince plays himself and helps get his favorite television couple, Nick and Jess together.

10. Shaquille O'Neal in Southland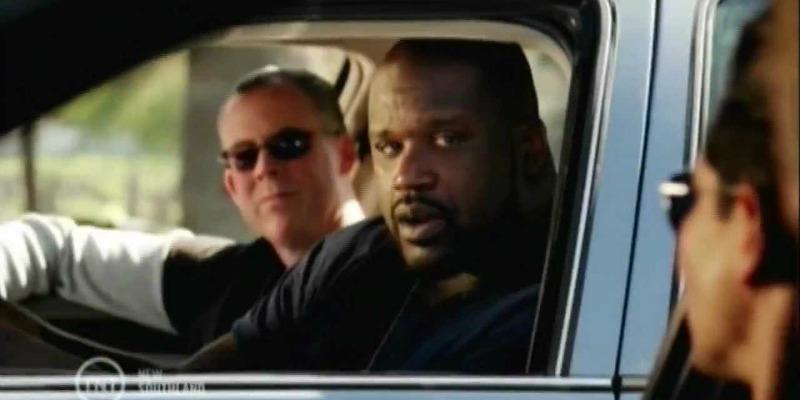 The former basketball player has tried to act multiple times. He used his pull to become a guest star on his favorite show, Southland. He got what he wanted and played a cop in the episode, "The Felix Paradox."
"Southland is one of my favorite shows, so one day I just got the number and I called them and I was like, 'This is Detective O'Neal, and I would like to play a police officer [on your show],'" Shaquille O'Neal said, according to Access Hollywood. "They were like, 'This is not Shaq!' I said, 'This is really me.'"

11. Joe Biden in Law & Order: SVU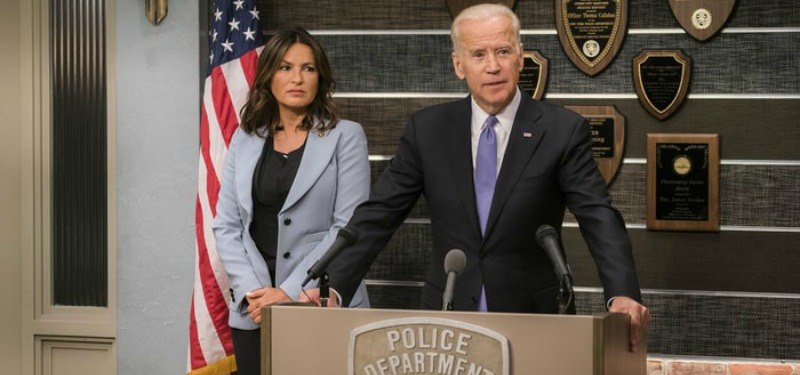 The Vice President actually reached out to Mariska Hargitay to appear on the show in hopes to spread awareness about the backlog of untested rape kits, according to USA Today.
In the episode, "Making a Rapist," he plays himself and talks about the Violence Against Women Act.

12. Patrick J. Adams in Orphan Black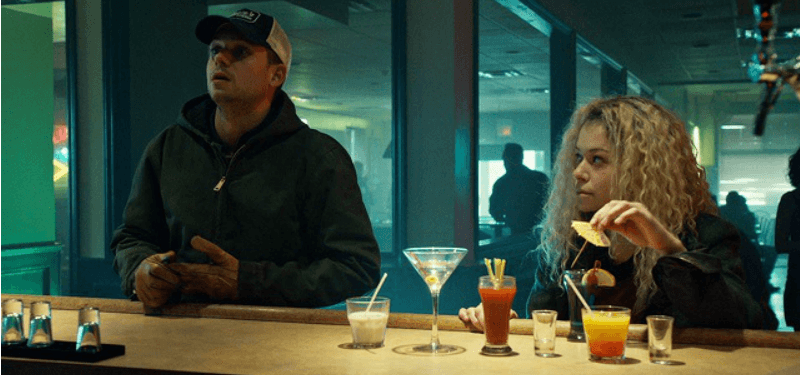 The Suits star is a huge fan of the sci-fi series. He would tweet about it, which eventually landed him a guest star role on the show. He tweeted about the good news, writing, "Twitter….making dreams come true…," along with a link announcing the big news.

13. Questlove in Law & Order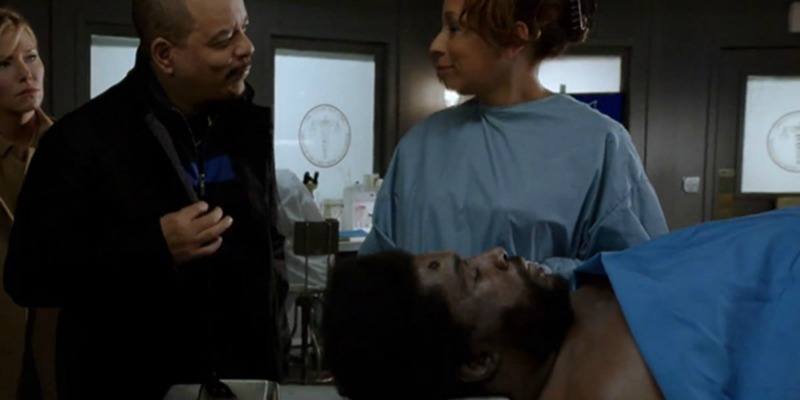 The drummer is also a huge fan of the long-running crime drama. He revealed to Us Weekly, "It's my fantasy to play a dead body on Law & Order."
That fantasy came true and he was a corpse on SVU in the morgue. He had one gunshot wound to the head.

14. Neve Campbell in Mad Men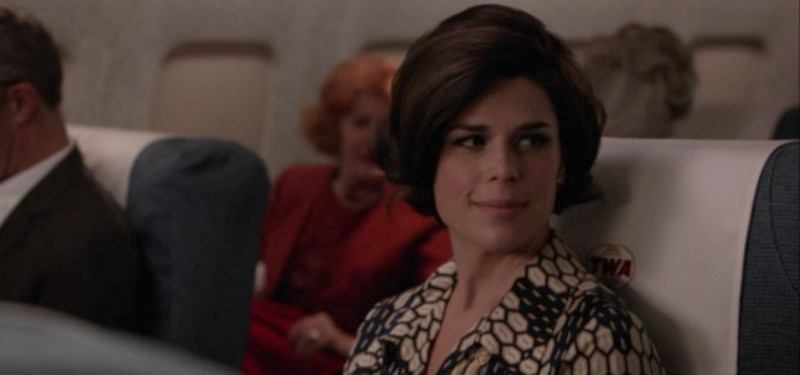 The actress played a widow who meets Don Draper on a red-eye flight. It's a small part, but as a fan, Neve Campbell jumped at the chance to appear on the show.
She said, "My manager called me and said that Matt was interested in a few people for this role, that I couldn't see a script, but [asked] did I like the show? I said, 'Of course I like the show. I'm a big fan. I'd like to do anything on the show, to be honest.'" She did an audition and the rest is history.

15. Jason Mantzoukas in Gilmore Girls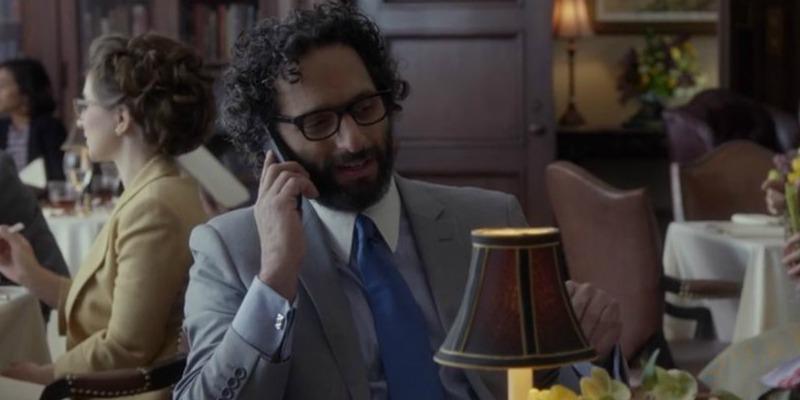 The League star has been a Gilmore Girls fans for years and even tried to get on the show when it first aired, but failed. Luckily, when the show came back to Netflix, he landed a guest-starring role — after making his desire to be on the show known in multiple episodes of the podcast, "Gilmore Guys."
Follow Nicole Weaver on Twitter @nikkibernice.
Read More: 'Grey's Anatomy': 15 Celebrities You Forgot Were on the Show
Check out Entertainment Cheat Sheet on Facebook!