Celebrities Who Have Boycotted Donald Trump and His White House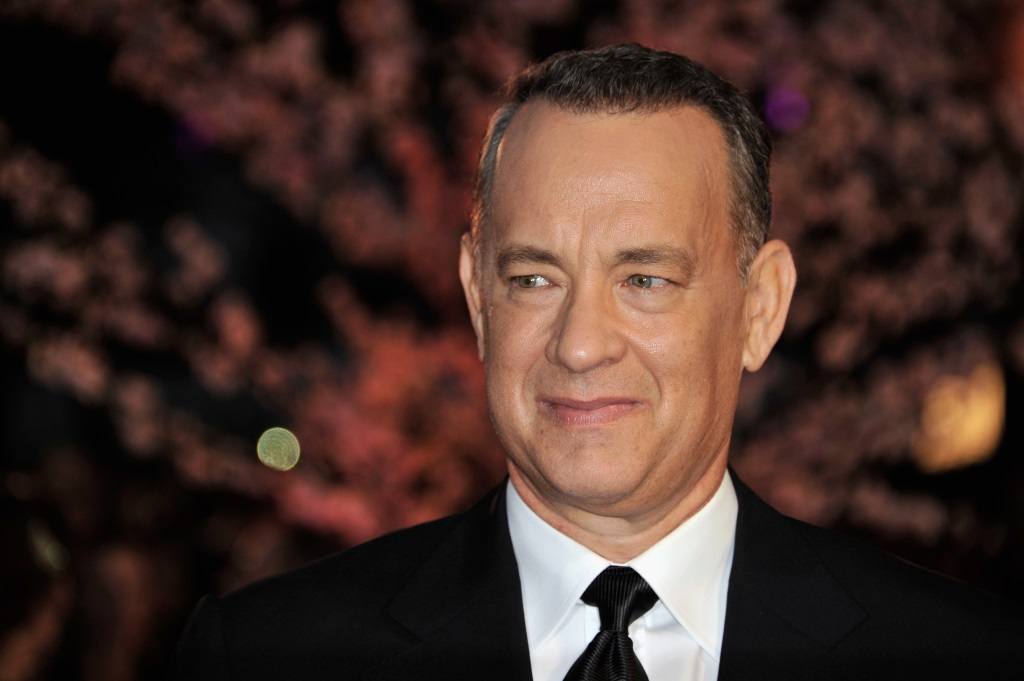 Hollywood is no stranger to public political beliefs.
It's safe to say that Hollywood is no fan of Donald J. Trump. From actors to athletes, celebrities have not been shy about sharing their dislike of the president and his policies.
But there are some celebrities who have taken it a step further and declared they will refuse to be anywhere near the president.
Whether they're boycotting a visit to the White House or refusing a place on his staff, these celebs, including one of the biggest action stars of all time (No. 9), are staying far away from Trump. Not many people would blame No. 11 for boycotting Trump considering their troubled history together.
1. Tom Hanks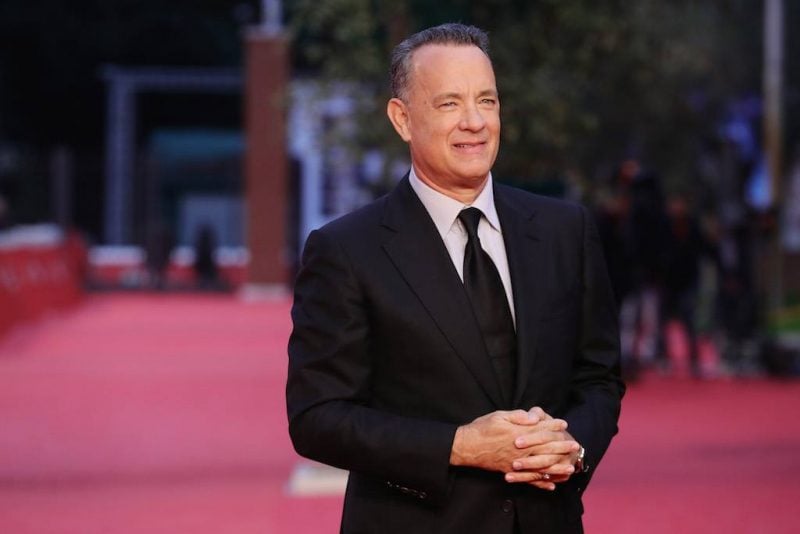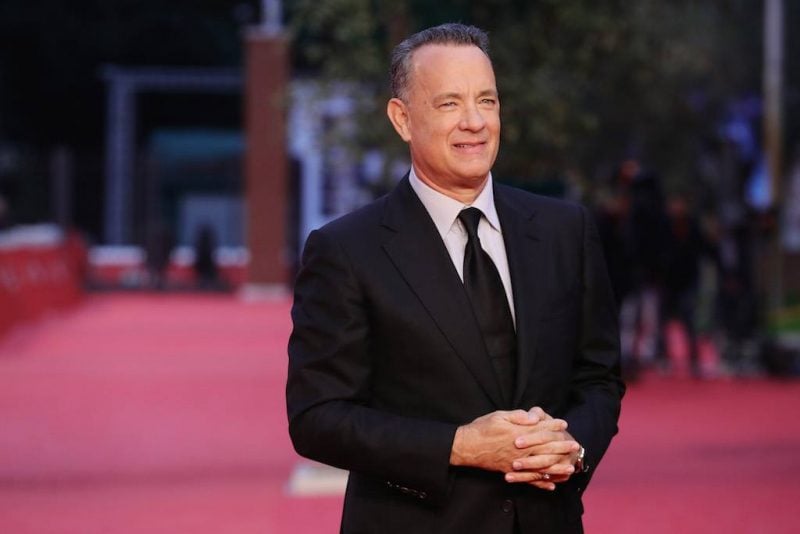 Hollywood studios often send movies for the White House staff to screen. So there was nothing unusual about the Trump team's request for Steven Spielberg's new film, The Post, to be sent to 1600 Pennsylvania Ave.
That is, except for the fact that the movie stars Tom Hanks and Meryl Streep — two actors who've been intensely critical of Trump since he took office. In fact, Hanks even went so far as to say that he would decline any invitation to screen a film at Trump's White House. He told The Hollywood Reporter:
"I would not have been able to imagine that we would be living in a country where neo-Nazis are doing torchlight parades in Charlottesville [Virginia] and jokes about Pocahontas are being made in front of the Navajo code talkers. And individually we have to decide when we take to the ramparts. You don't take to the ramparts necessarily right away, but you do have to start weighing things."
Next: This singer turned down a high-profile place at Trump's inauguration.
2. Elton John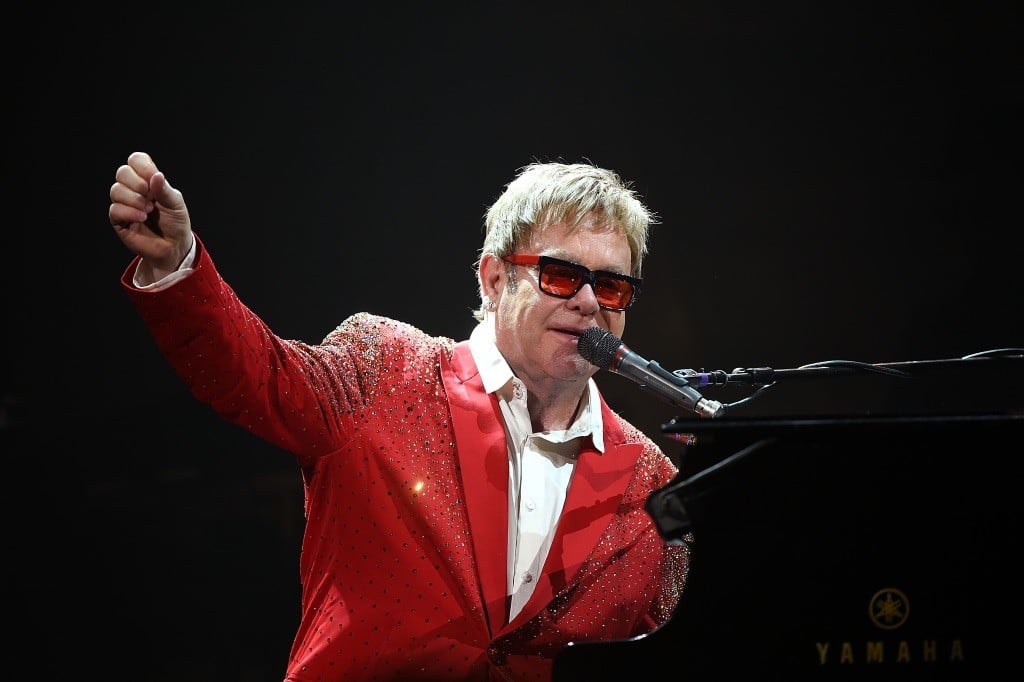 In the weeks before Trump's inauguration, rumors flew about who might perform. Anthony Scaramucci told the BBC that music icon Elton John would be at the National Mall to sing for Trump — and fans were shocked (after all, he'd headlined a fundraiser for Hillary Clinton).
But it turned out to be one of the first bits of fake news to come from the Trump team — because John's publicist shot down the rumor faster than a candle in the wind.
Next: This celebrity athlete sent Trump into a Twitter tizzy.
3. Steph Curry
Steph Curry is one of the Warriors' biggest stars. And he decided to use his fame to make a political statement. He, too, announced he would skip any team visit to the White House.
He told the press that he couldn't, in good conscience, accept a congratulatory greeting from Trump because of his stance on issues like the NFL protests:
"We don't stand for basically what our president … the things that he said and the things that he hasn't said in the right terms that we won't stand for it. And by acting and not going, hopefully that will inspire some change when it comes to what we tolerate in this country and what is accepted and what we turn a blind eye to."
Trump retaliated, as usual, on Twitter, telling his followers, "Going to the White House is considered a great honor for a championship team. Stephen Curry is hesitating, therefore invitation is withdrawn!"
The Warriors' manager also issued a statement expressing disappointment in Trump's response.
Next: This mega-star athlete was willing to visit Obama, but definitely not Trump.
4. LeBron James
Cleveland Cavaliers' star LeBron James was always happy to pay a visit to Obama's White House. The two have formed a close friendship — but James hasn't found a similar rapport with Trump.
Instead, James has been a vocal critic of Trump and many conservative policies. And after Trump tweeted that Curry's invitation to the White House had been withdrawn, James responded on Twitter: "Going to the White House was a great honor until you showed up!"
Though James didn't tag Trump in the tweet, it was clear that the president was his intended audience. And he also made it clear he won't be paying a visit to the White House anytime soon.
Next: LeBron James wasn't the only basketball star who boycotted the Trump White House.
5. Kevin Durant
The president frequently hosts championship winning sports teams at the White House. And in the past, athletes have gladly shown up to shake hands with the POTUS and take a few pictures. Then, the Golden State Warriors won the NBA championship in 2017. And a few of the team's stars were hesitant to make the journey to D.C.
When asked if he would accept an invitation from Trump, Kevin Durant made it clear that he would not. And he even went so far as to insinuate that the entire team felt the same way.
Next: Elton John isn't the only singer who's turned down a good gig with Trump.
6. Charlotte Church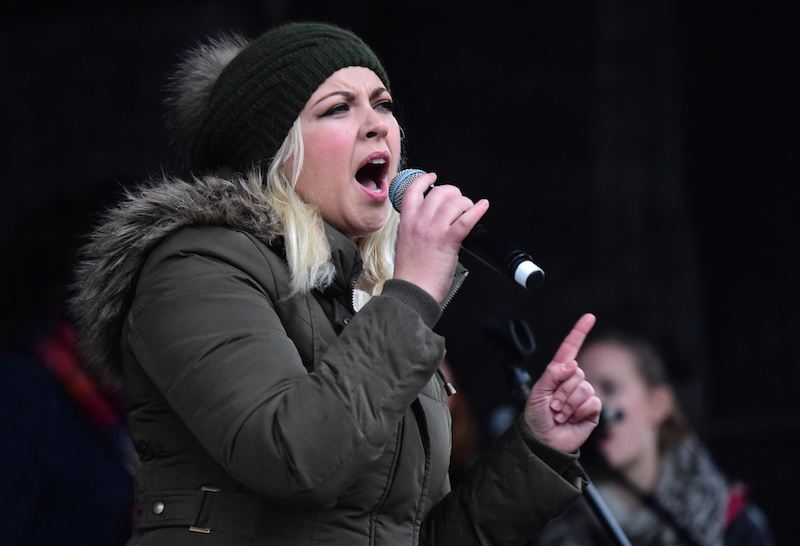 Charlotte Church is one of the most gifted singers in the world. But she refuses to lend her talents where Trump is concerned.
In January 2017, she told the soon-to-be-president via tweet, "Your staff have asked me to sing at your inauguration, a simple Internet search would show I think you're a tyrant. Bye" (the tweet also included several poop emojis, for emphasis).
Next: This late-night TV host has made Trump a daily target of his jibes. 
7. Stephen Colbert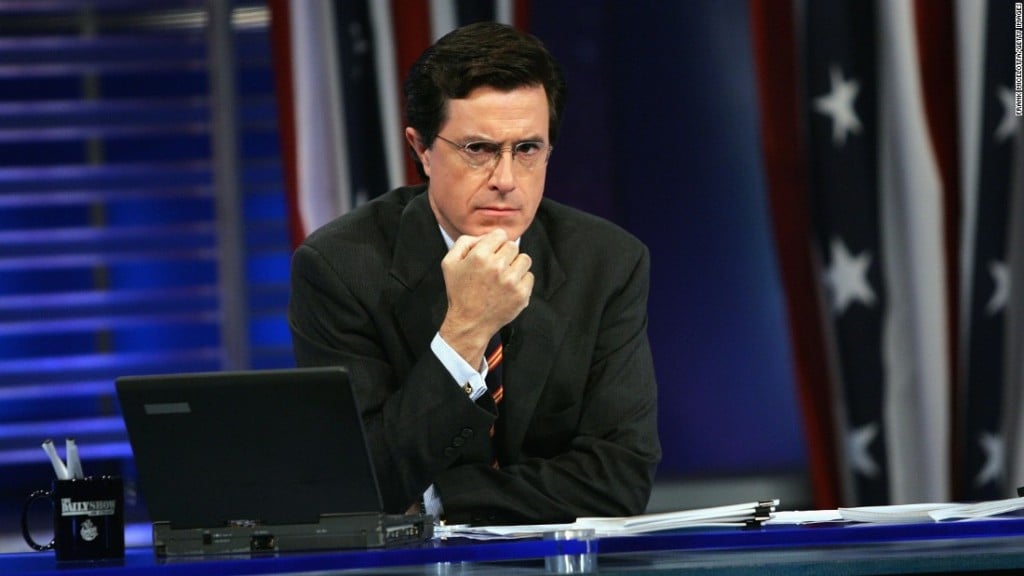 You'd be hard-pressed to find a late-night host that isn't openly declaring war on Trump's presidency. Enter Stephen Colbert, who's seen a significant ratings bump since doubling down on his anti-Trump stances on-air on a weekly basis. The former Comedy Central star hasn't been shy in the slightest, calling White House Senior Advisor Stephen Miller a liar, and going as far as to label Michael Flynn's connections to Russia treasonous.
Next: This famous host dedicated 20 minutes of one show to reveal the "real" Trump.
8. John Oliver
Of all the people who've spoken out against Trump, none have done so quite as skillfully as John Oliver on Last Week Tonight with John Oliver. Oliver broke it all down in a masterful 20-minute investigation, going point-by-point on every pro-Trump opinion, and showing why each and every one of those opinions is based on lies and misdirection.
This was further strengthened by the launching of a campaign to start calling Trump by his ancestral name of Drumpf, taking away the power of a flashy name and replacing it with something decidedly more mundane.
Next: This world-famous action star took issue with Trump's priorities.
9. Arnold Schwarzenegger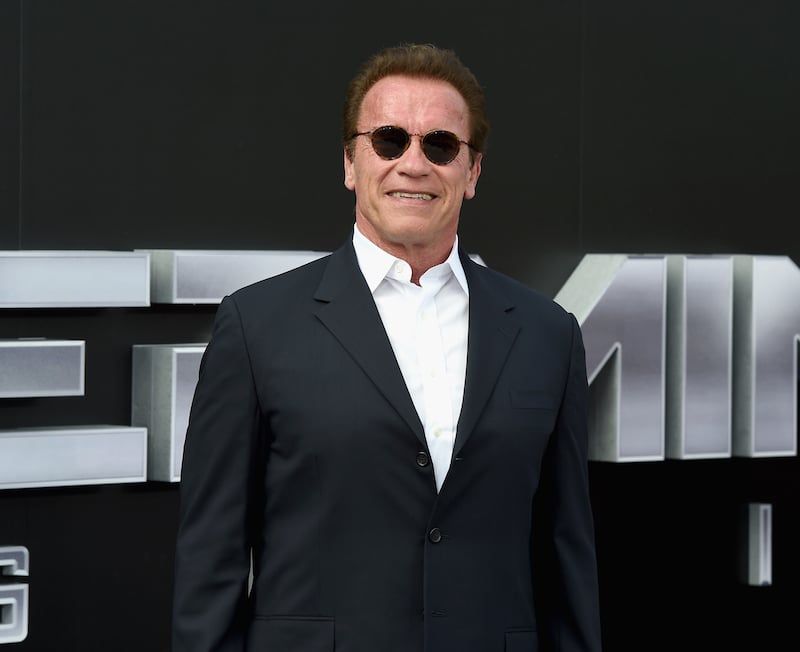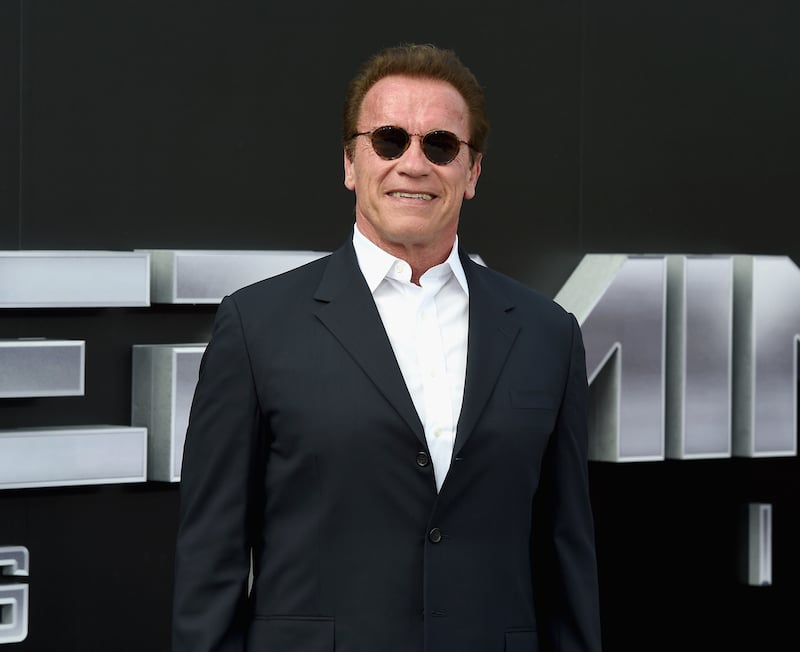 Admittedly, this was a fight that Trump himself started, after openly criticizing the ratings of the last season of The Celebrity Apprentice, hosted by Arnold Schwarzenegger. In his Twitter tirade, Trump cited his own ratings when he was on the show, while criticizing his successor for supporting Hillary Clinton in the election.
Schwarzenegger, never one to take trash-talk sitting down, responded wonderfully, saying "I wish you the best of luck and I hope you'll work for ALL of the American people as aggressively as you worked for your ratings."
Next: Arnold Schwarzenegger isn't the only Hollywood star who won't go near Trump.
10. Kal Penn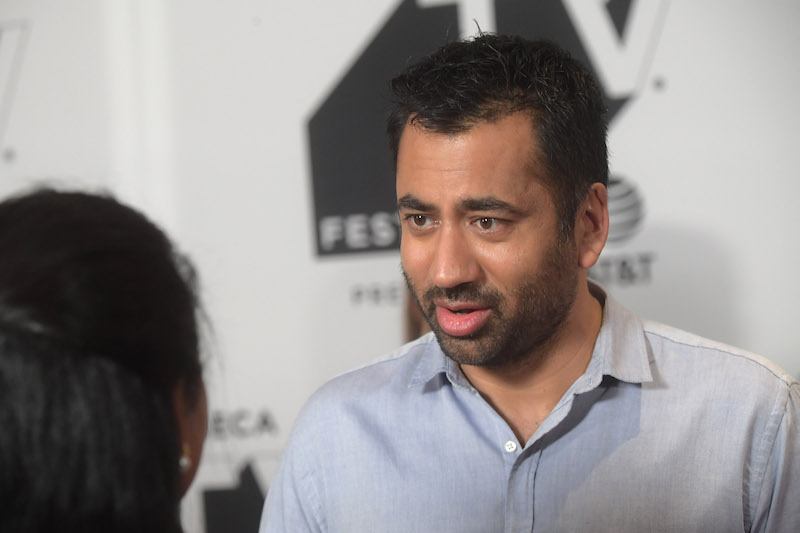 Actor Kal Penn made a huge career move when he took on a job on Obama's staff. And he stayed on the President's Committee on Arts and Humanities, even after Trump took office. But following the president's controversial statements about the neo-Nazi rally in Charlottesville, Va., the entire committee — including Penn — resigned in a scathing letter that included a hidden message: RESIST.
Penn expounded on his reasons for boycotting the Trump White House. He told CNN's Chris Cuomo: "We felt like this was a point where an opportunity to resign en masse would send a stronger message about who I think the majority of Americans really are, the love that we have for each other, the opportunity to move the country forward in ways that lots of folks are doing outside of government."
Next: There's plenty of bad blood between Trump and this famous woman.
11. Megyn Kelly
This is where we begin to see the cracks in the veneer of Trump's persona: When even his own party stalwarts were fearful of his potential election. Kelly and Trump feuded throughout the primaries, brought on by her scathingly thorough questioning of him in numerous debates hosted by Fox News. At one point, Trump even skipped out on one of those debates in "protest" of her alleged bias against him.
Next: This pundit has never been a fan of Trump.
12. Glenn Beck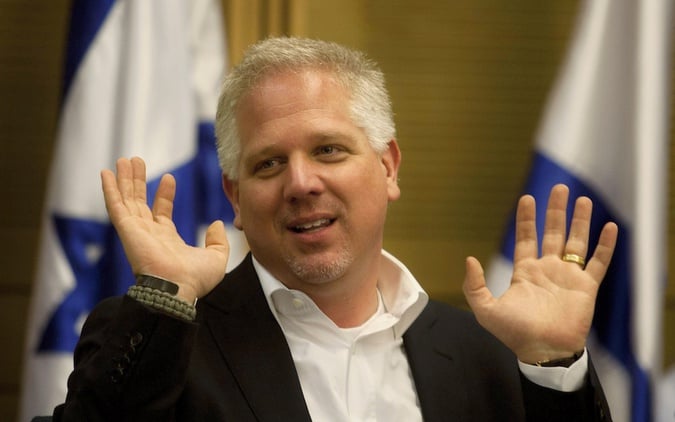 Admittedly, Glenn Beck has never been a fan of Trump, having spoken out against Trump's more liberal leanings back in August of 2015. Recently though, the conservative pundit has come forward with even harsher words.
We all look at Adolf Hitler in 1940. We should look at Adolf Hitler in 1929. He was a kind of a funny kind of character that said the things people were thinking. Where Donald Trump takes it, I have absolutely no idea. But Donald Trump is a dangerous man with the things that he has been saying.
Once again, we see the Hitler comparison come to light, this time from the other side of the aisle. When Democrats and Republicans are agreeing during a time when the two parties have never been more polarized, it's clear that something might really be wrong.
Follow Katherine Webb on Twitter @prufrox.
Additional reporting by Nick Cannata-Bowman.
Check out The Cheat Sheet on Facebook!