Celebrities Who Have Quit Social Media Because of Harassment From Fans
Yes, social media has its benefits and its risks. Many folks in the spotlight use social media (or their social media assistants) to keep their names in the public's view and to launch new personal brands.
Social media is much like the "movie star magazines" of years ago. As we all are aware, the public wants to know what actors, sports stars, musicians, and all the rest of the rich and famous are up to, all the time. The problem for some celebrities is that social media can get intrusive, overwhelming, and sometimes, downright ugly.
Think of it this way. A star is followed day-in and day-out by the paparazzi, and fans come up to celebrities on the street and act like they are long-lost friends. Maybe photographers and reporters are enough for these celebs to handle. Could it be that, on occasion, social media gets a bit too brash and brutal? Some famous people have chosen to stay away from the toxicity that comes with social media communication.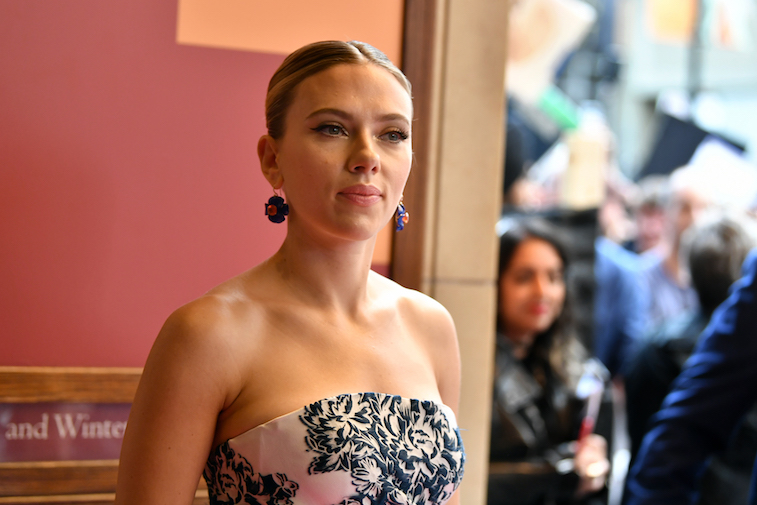 Scarlett Johansson
Ms. Johansson tells The Huffington Post that she does not have a Facebook or Twitter account. It was 2010 when Johansson was the victim of having a nude photograph of herself leaked on the internet.
It makes sense that she is no fan of "sharing" information about her family. She shared that she may have a stronger drive than other famous entities to keep her life personal. A quote on Quora, from Johansson, says this:
"You know, I didn't grow up in the glare of social media. That stuff wasn't an issue when I was a teenager."
Martin Freeman
This Hobbit star says he is not on social media because he's afraid it might end his career.
He explains that fans can be "very enthusiastic" and the chance that he might unwittingly upset the fans, which could influence his work. He has said that he fears social media.
Lisa Helps
The current mayor of Victoria, British Columbia, deleted her Facebook account because she was surprised by the way Facebook leans toward segregating people.
She added that, in her opinion, Facebook has become lethal when people who say positive things say them in a defense mode. They seem to be positive only as it applies to defense against anger and negativity. She went so far as to muse about everyone disconnecting from Facebook.
Ed Sheeran
The musician had so many ugly and toxic messages sent to him on Twitter that he eventually decided to stop using the account. It started when some fans of Lady Gaga thought that Sheeran, during an interview, said something derogatory toward the singer.
Sheeran says it was all a mistake, but the haters have been relentless in their steamrolling of Sheeran.
Adele
After Adele had her baby in 2012, she posted a photo of the infant online. She found herself bombarded with threats against her son's life.
Adele left the Twitter site. She is loving being a mother and has handled the negativity gracefully. The hostility was chilling for Adele and her family.
Pete Davidson
The Saturday Night Live comedian deleted his Instagram account after his engagement to Ariana Grande. He bailed because, as he put it, it was challenging to take the negative comments that he was receiving from hostile fans.
According to Insider, Davidson called the internet an "evil place," and it did not make him feel good.
Iggy Azalea
The Australian rapper showed up on the beach during a vacation in a tiny red bikini. When she flew home, she began to see social media comments about her "cellulite."
Azalea was quick to let her opinion be known. She explained that many grown women have cellulite said she was fed up of all the pettiness and vile hatred that was continually online. She stated that social media was making her become an angry person, and she did not want that to be her legacy.
She said she wanted her fans to know that she would be stepping away from social media for a time. She noted that she was seeking happiness in her life, and social media was too draining and depressing.
Azalea also offered this opinion. The internet, she said, was the "ugliest reflection" of humanity.