15 Celebrities Who Have 'Secret' Crushes on Other Celebrities
Much to no one's surprise, it turns out that celebrities have crushes … on other celebs! Some of the biggest names in pop culture have revealed at one time or another that they're attracted to another famous face. So, if you've ever wondered who your favorite star dreams about, look no further than this list of celebs who've shared their secret crushes with the world.
1. 50 Cent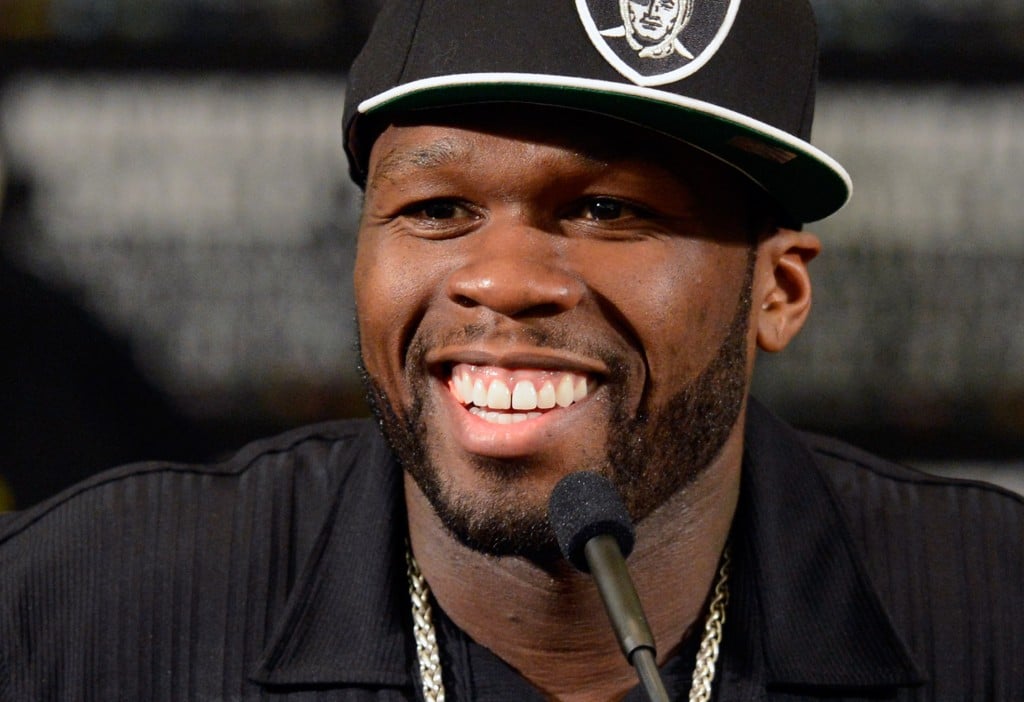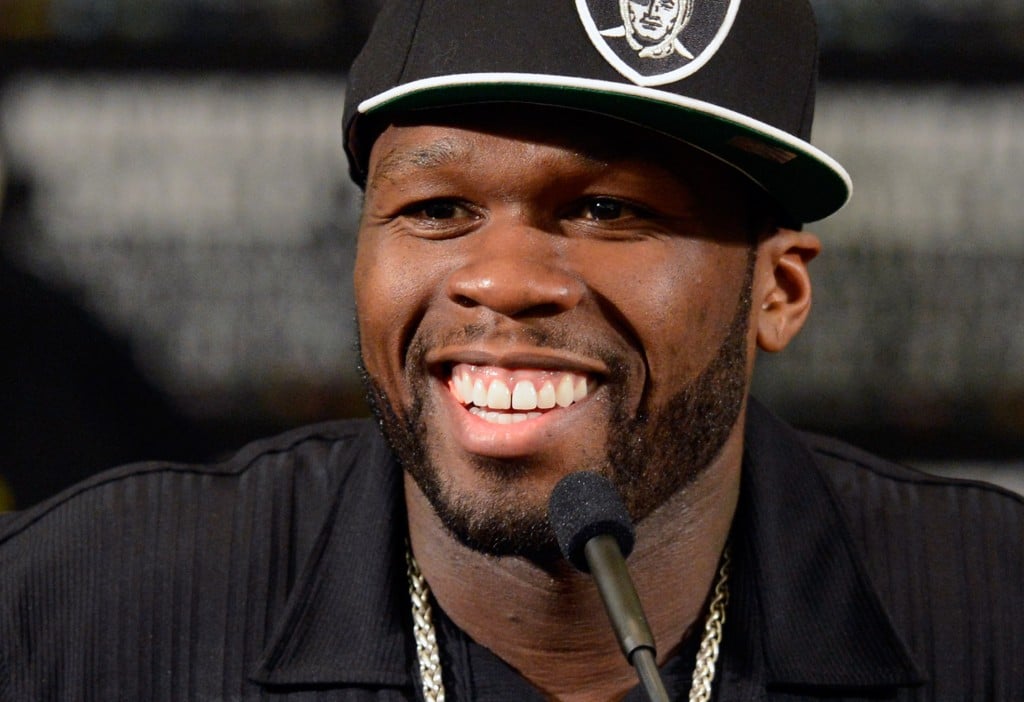 Uh, what? In June 2017, rapper 50 Cent shared a photo on Instagram of a New York Post image of Dame Helen Mirren gazing coyly at him.
He captioned his post in a joking manner: "Yeah [emojis] I think I love her man, I'm trying not to stare at her. She know she turns me on. She just has that thing, you know I can't describe it. LOL."
It sounds like this unlikely pairing will probably stay that way.
2. Emilia Clarke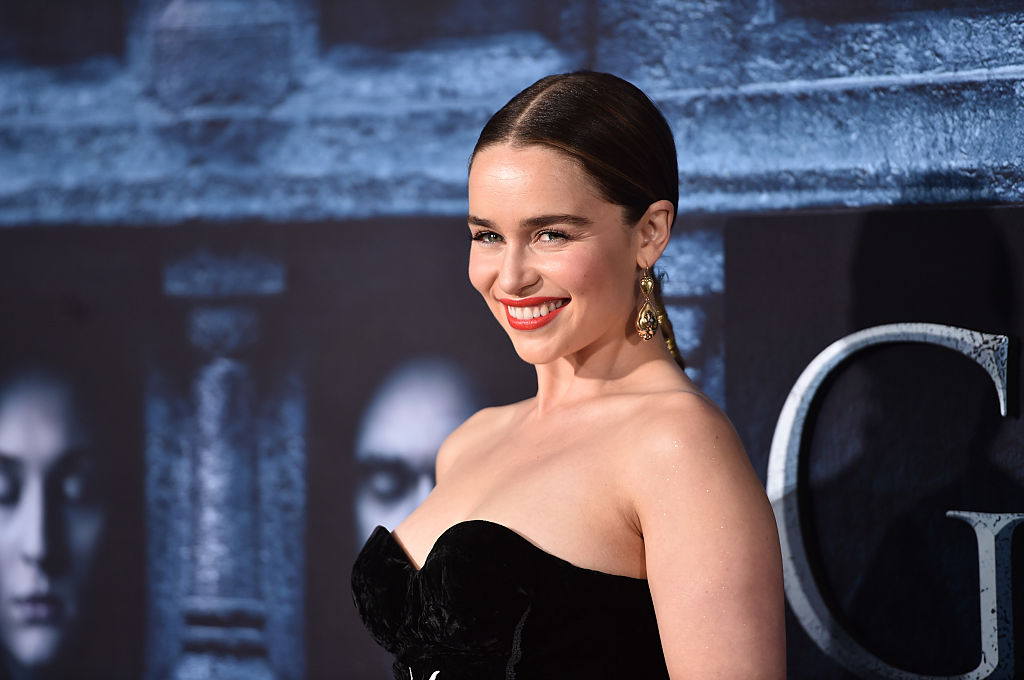 When the Game of Thrones star appeared on The Graham Norton Show alongside Matt LeBlanc, she confessed to having a crush on the Friends heartthrob. The older actor gave her a sweet side hug, and obliged her request to quote Joey's catchphrase, "How you doin'?" which Emilia responded to by giggling and blushing. How adorable is that?
3. Meryl Streep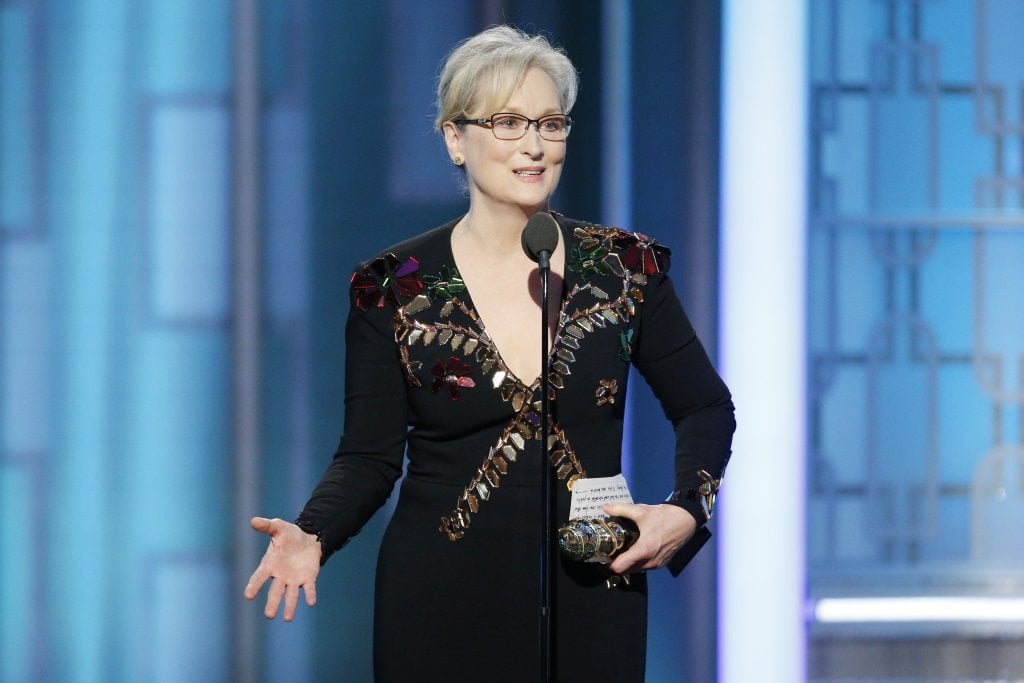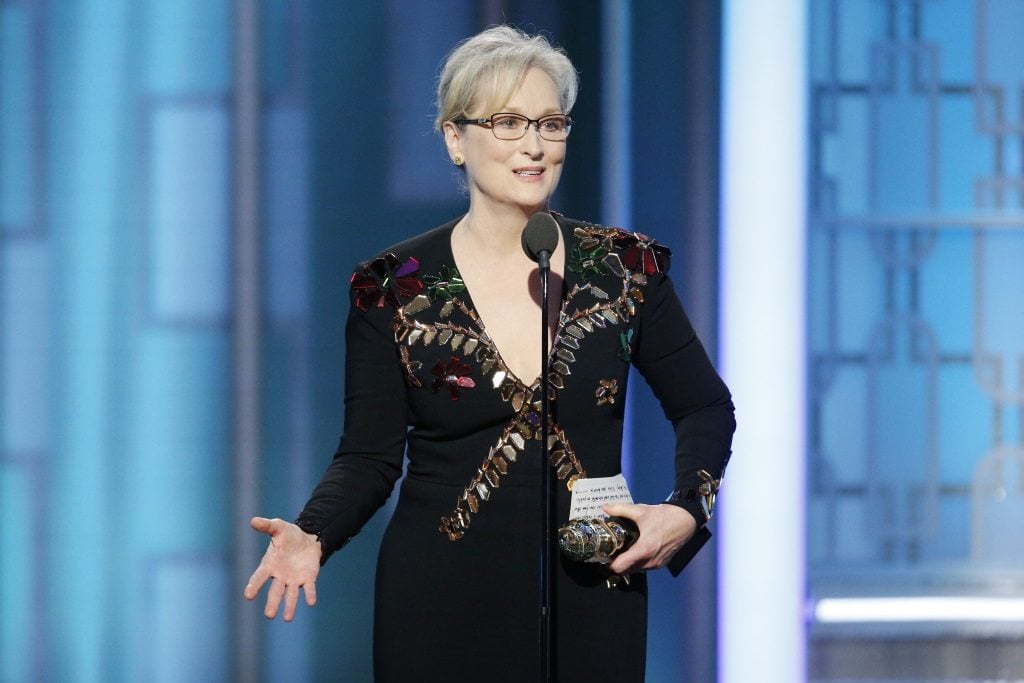 In a 2015 interview about one of her own performances, the Oscar-winner stated that she has "the biggest crush on Will Ferrell" and that she "love[s] him in every film he does." She also compared the Anchorman star to one of the world's most crush-worthy celebs, Ryan Gosling, stating that he is young enough to be her kid, whereas, "Will Ferrell is a man."
We bet the comedian was pleased to hear where he stands with the acclaimed actress.
4. Jennifer Lawrence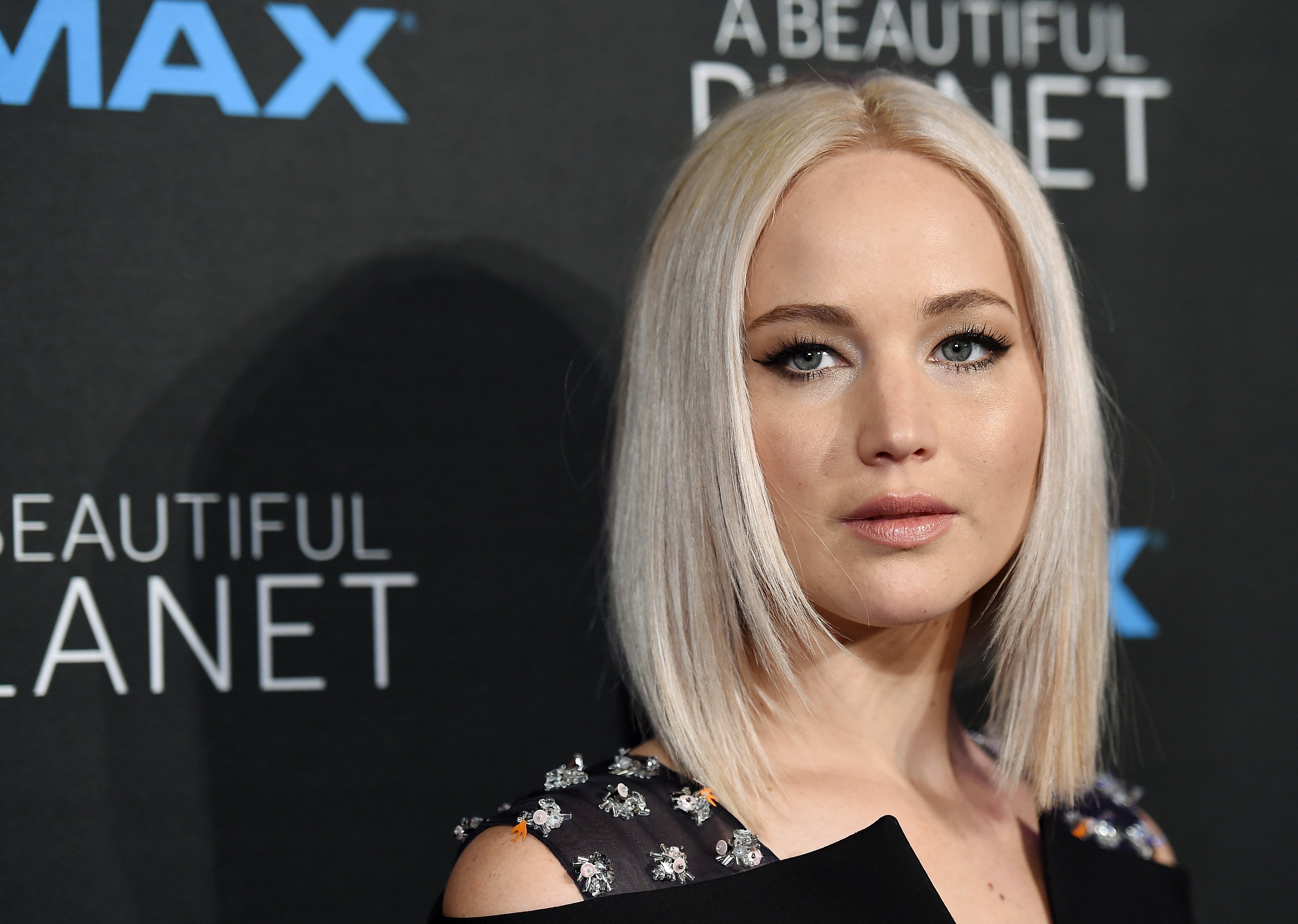 Since she was catapulted into A-list territory with her role in The Hunger Games franchise, Jennifer Lawrence has been thought of as jovial, relatable, and occasionally prone to sticking her foot in her mouth (or face planting on the floor). But her celebrity crushes are a little off the beaten path.
Appearing on Late Night with Seth Meyers in 2015, the Oscar-winner told the host that she had a huge crush on him when she appeared on Saturday Night Live two years before — that is, until she found out that he was engaged. Lawrence also told Glamour in 2016 that she "gave Larry David [her] number," but he didn't follow through.
5. Ashton Kutcher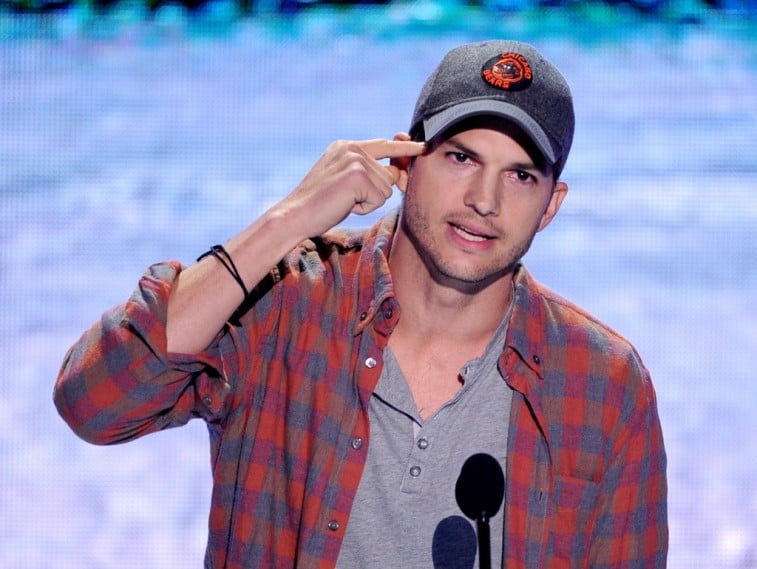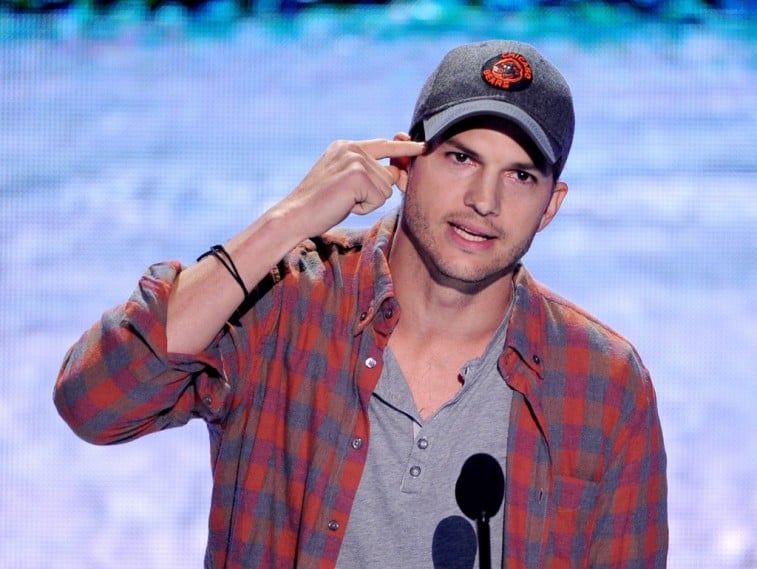 Apparently, Graham Norton is the guy to tell about your childhood crush. In 2011, the former Punk'd host went on the British talk show and told a story about his teenage years (which, incidentally, sound an awful lot like his That '70s Show character's) when he bet a friend he would eventually score a date with Jennifer Aniston.
Fast-forward a few years later, as Kutcher is making his way up in the world, and happens to be in the same place as Aniston and her then-husband Brad Pitt. Apparently, Pitt gave Kutcher permission to ask his own wife out, but she turned him down. Though no love connection was made, both Aniston and Kutcher seem to be happy and settled in their second marriages.
6. Lucy Hale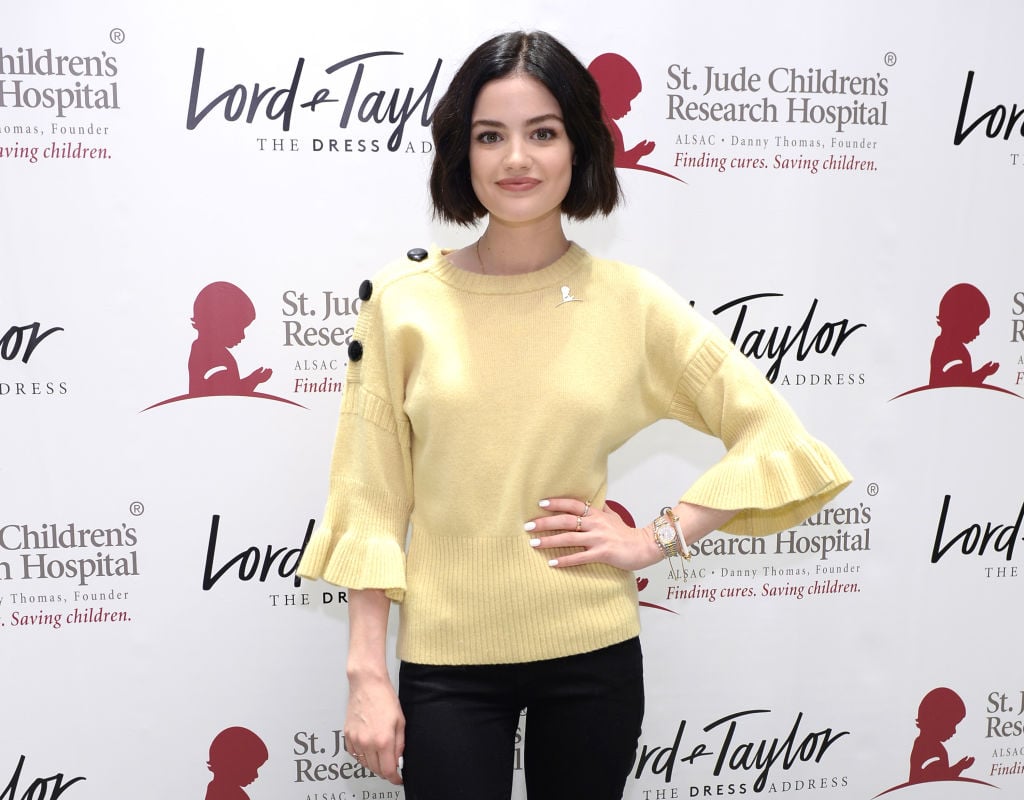 The Pretty Little Liars starlet has always kept her love life under wraps, but she told Lucky magazine in 2013 that she often crushes on older men. Among those she named? None other than The Office's Steve Carell, who she called "so sexy."
Oh, and that's not the only time Hale has stated her feelings. That same year, she tweeted, "Steve carell is my dream man. That's all." We wonder what the Oscar-nominee would think of being her crush?
7. Matthew McConaughey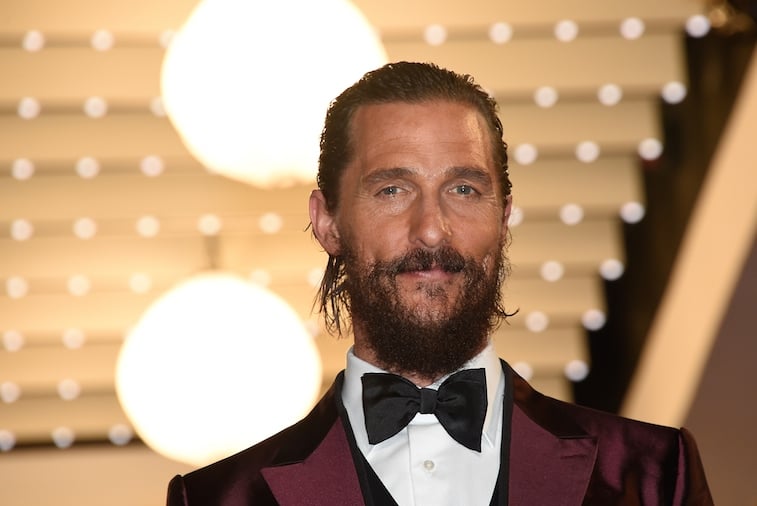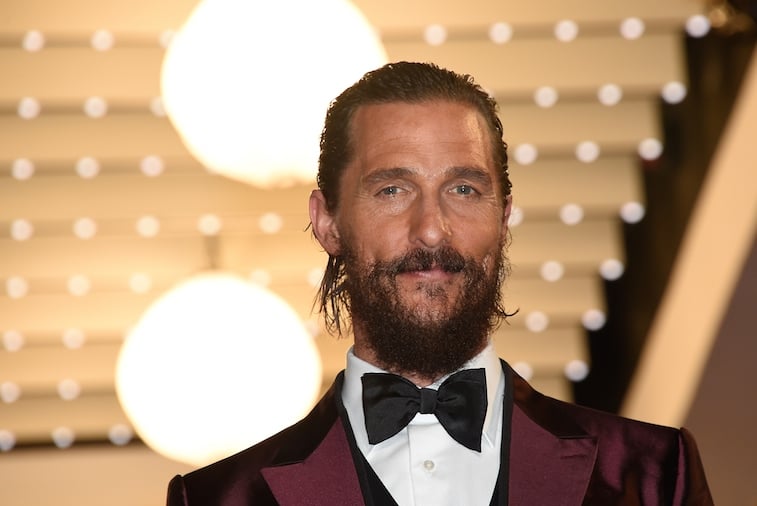 Guess what other star fantasies about a celeb who is older than them? The Dallas Buyers Club actor emphatically told W that he has been attracted to Susan Sarandon for many years. Matthew McConaughey calls the Feud star "one of the sexiest women," and "very crushable."
8. Chrissy Teigen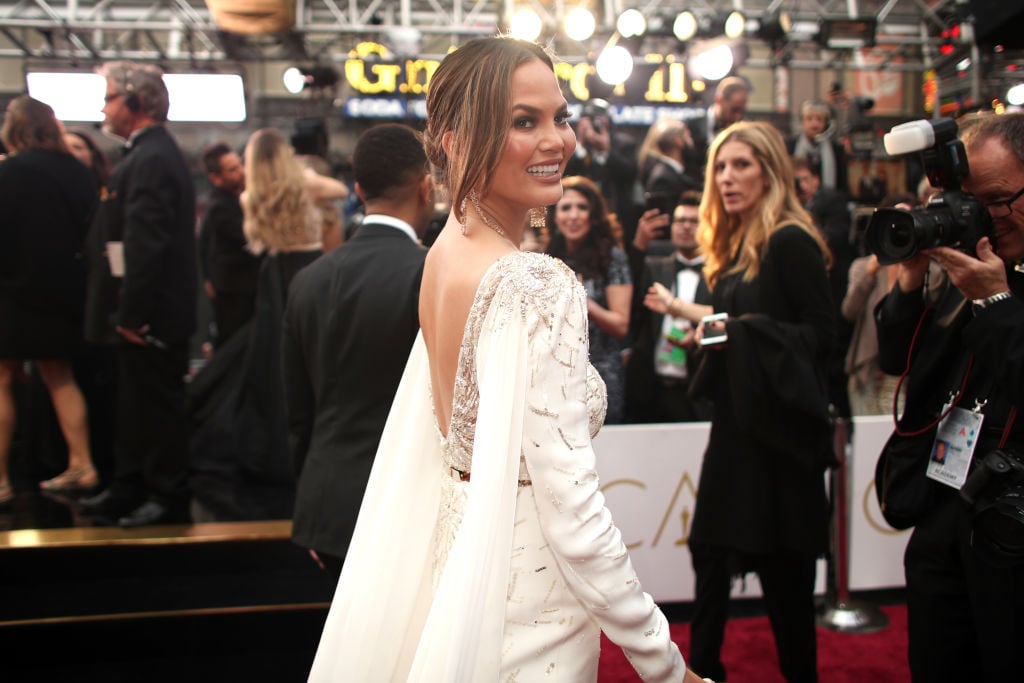 The model and Lip Sync Battle co-host is happily married to musician John Legend, but it turns out that her first celebrity crush played a much different game. Chrissy Teigen told InStyle that baseball player Alex Rodriguez was the object of her affection while she was growing up in Seattle (where he played for the Mariners).
Legend is well aware of his wife's attraction, and the two once joked about it when they saw A-Rod out in public.
9. Chris Pine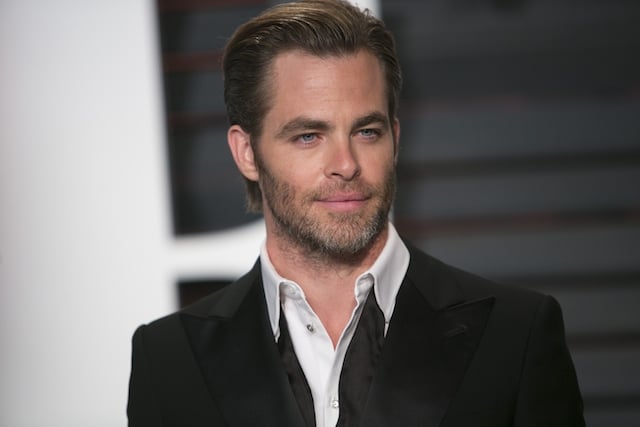 Occasionally, an acting gig comes along that seems almost kismet. This is likely the way that actor Chris Pine felt when he scored the role of Steve Trevor opposite Gal Gadot in Wonder Woman.
Why was this pairing meant to be? According to the Star Trek actor, one of his earliest crushes was on Lynda Carter, who played the superheroine on the 1970s TV show Wonder Woman. It must not have been too difficult for Pine to act smitten with Gadot in her patriotic costume while on set.
10. Bella Thorne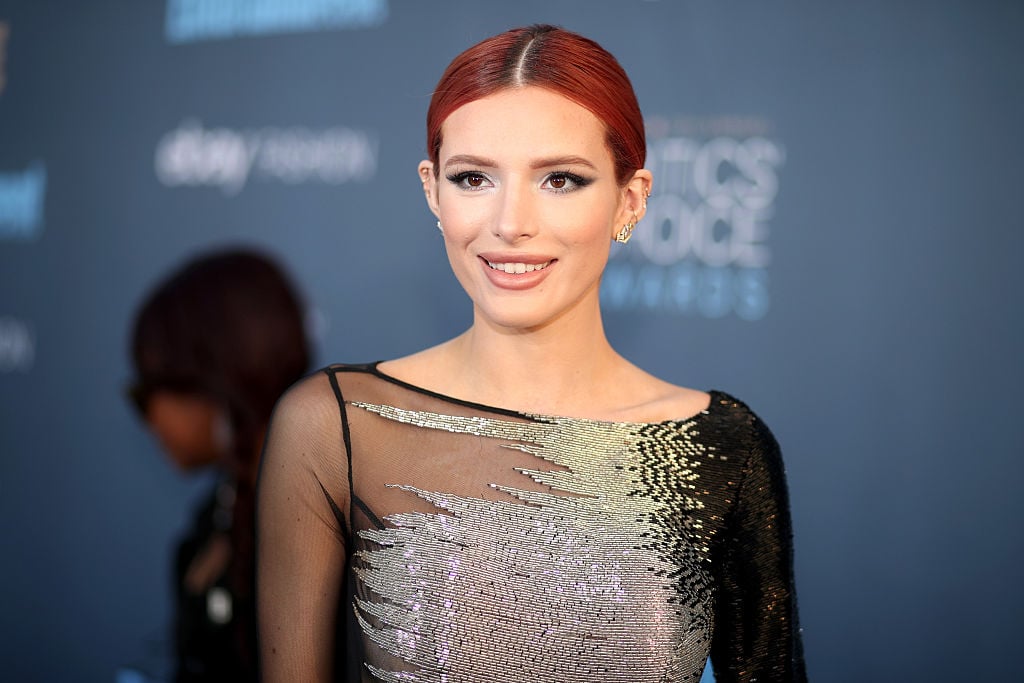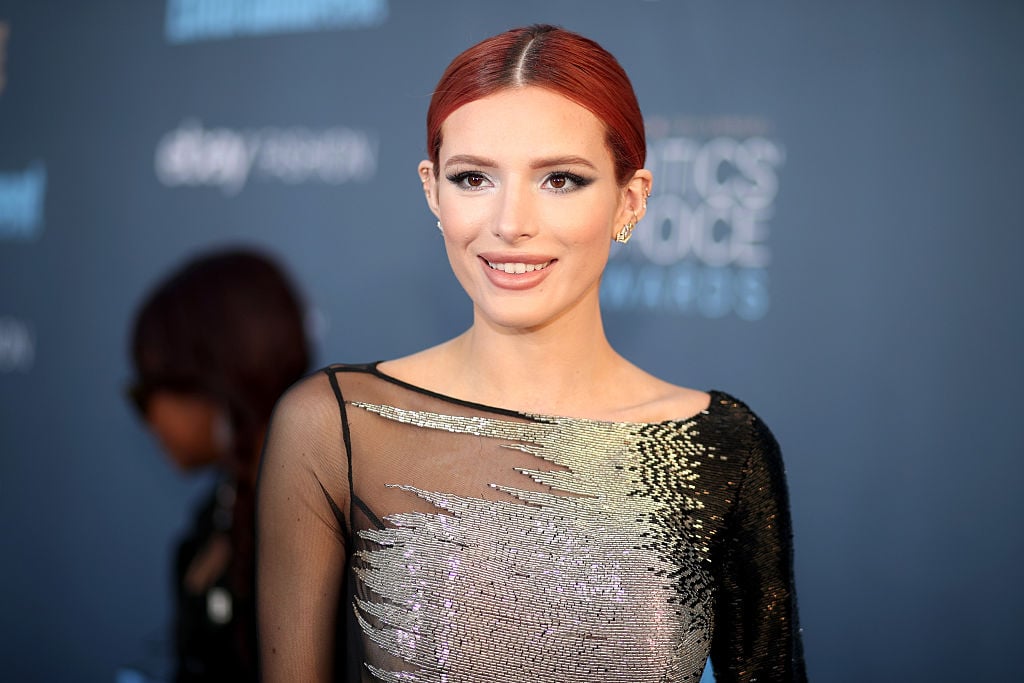 The young up-and-coming star of Freeform's Famous in Love got her start on the Disney Channel series Shake It Up. As it turns out, the celeb has a thing for another former Disney girl, Demi Lovato, calling the actress and singer "a pretty toasty woman."
Thorne, who confirmed her sexuality on Twitter in 2016, has also admitted that she finds another bi woman to be attractive. She told Harper's Bazaar in 2017 that though she's never had a girlfriend, she wouldn't turn down the chance to go out with actress Kristen Stewart. Thorne said of the Twilight star, "She's so hot. She seems like the raddest chick."
11. Kim Kardashian West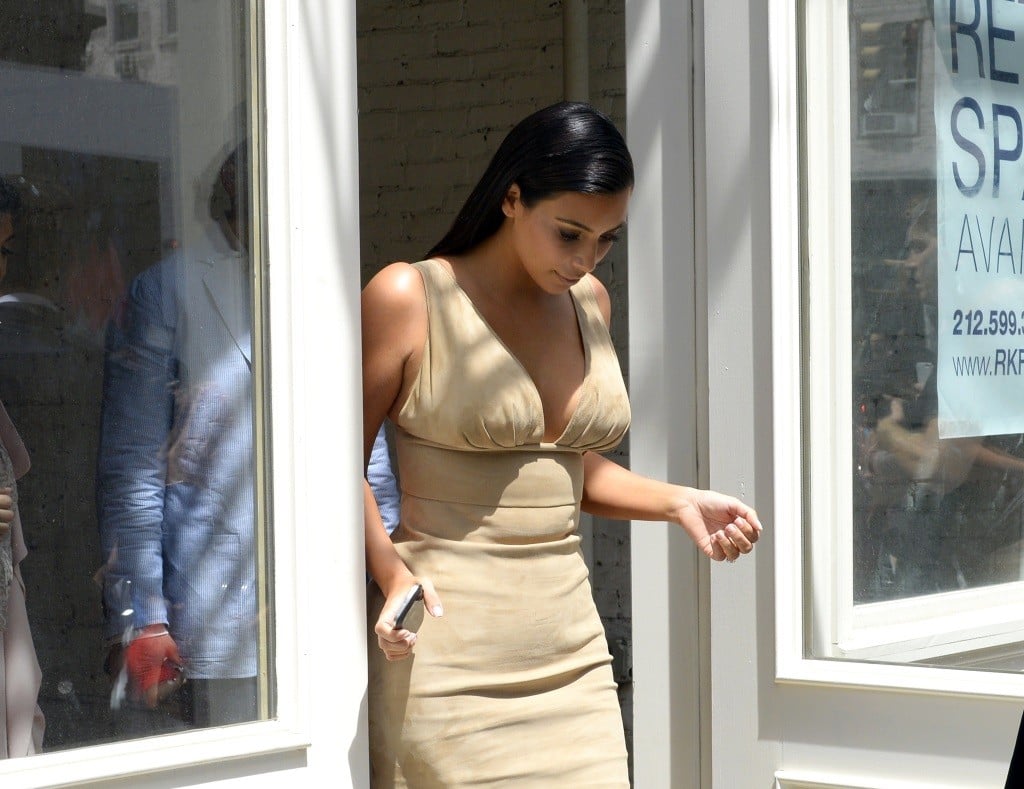 Though he's been in the news the last couple of years for unpleasant reasons, celebutante Kim Kardashian West was eyeing Johnny Depp long ago. The Keeping Up with the Kardashians star told Australia's Daily Life in 2015 that she was "obsessed" with the Pirates of the Caribbean leading man in her teenage years, calling him "so hot" and "gorgeous."
Don't worry about Kimye, though — in the same article, she called her husband "perfect in [her] eyes."
12. Kanye West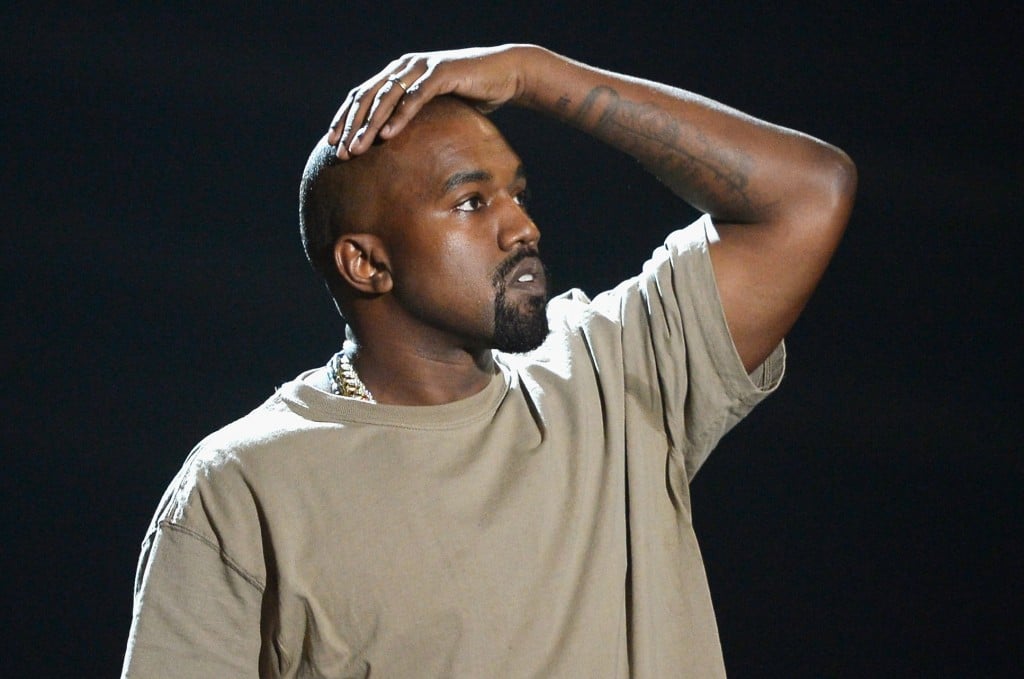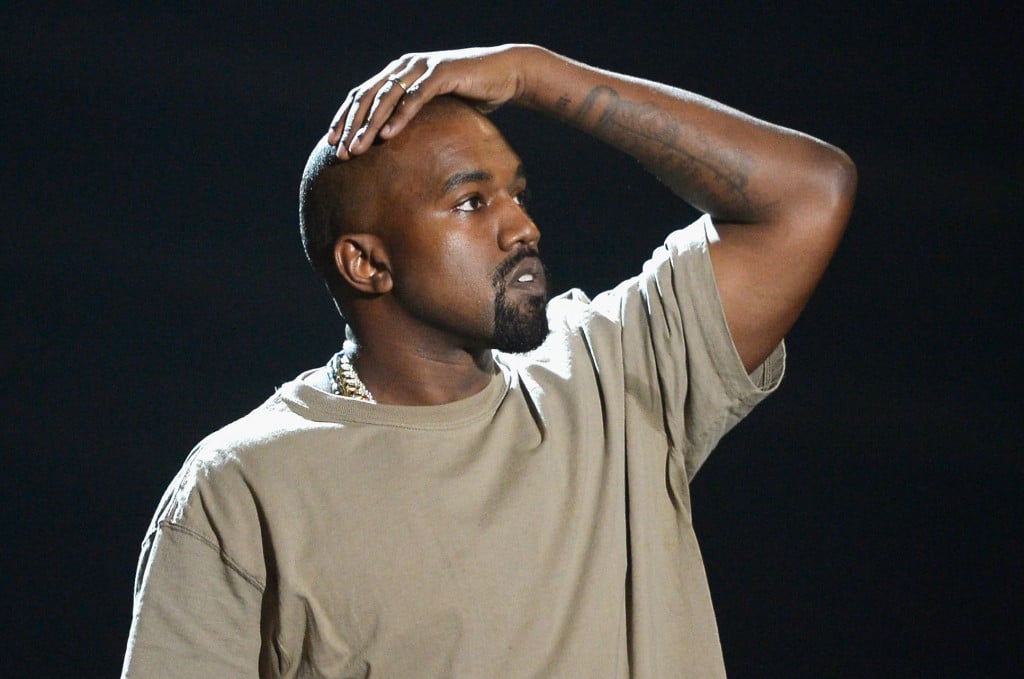 Like his reality star wife, rapper Kanye West spilled his early celebrity crush. In a joint interview with the couple where Kim Kardashian West reaffirmed her love of Johnny Depp, she called West out for his affinity for Baywatch star Pamela Anderson.
13. Taylor Swift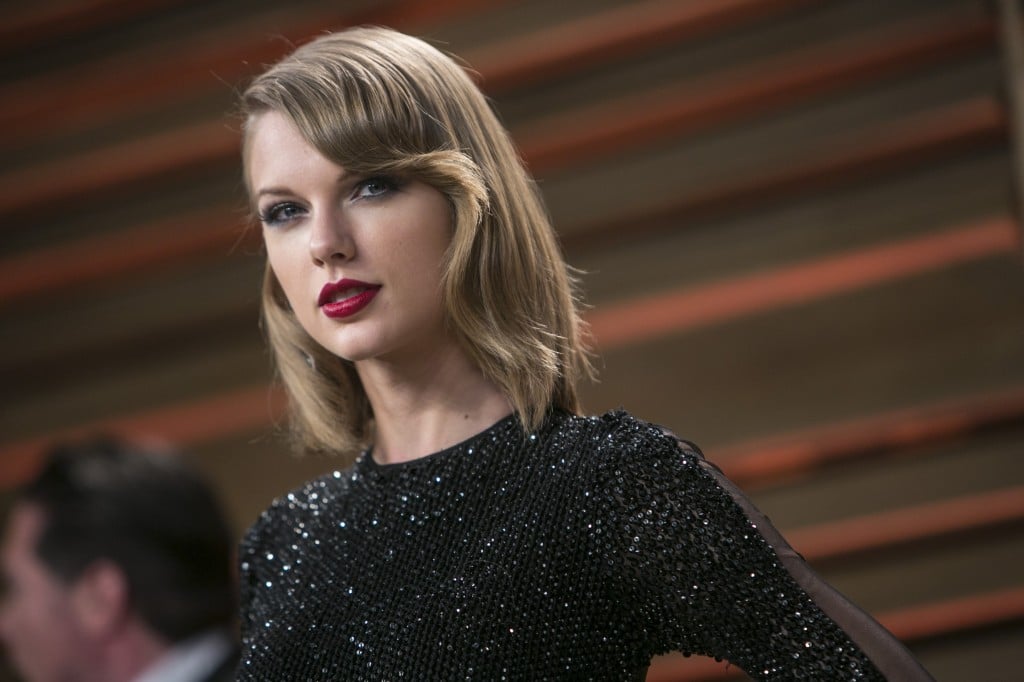 Leave it to this pop star to not only meet, but get to perform with her childhood celebrity crush. Back in her country singing days, Taylor Swift appeared on Ellen, and the talk show host surprised her with an appearance from her crush Justin Timberlake.
However, as Swift continued to grow in the music business she got so big that she ran into her former crush at award shows. The two performed together at her concert and Timberlake even came to her birthday party. Talk about a teenage dream fulfilled.
14. Dwayne Johnson
He was People's Sexiest Man Alive 2016, and has gone from professional wrestler to major movie star, but even The Rock has a weakness or two. Though Dwayne Johnson has been with his partner Lauren Hashian for a decade, the Moana star has confessed to crushing on Rachel McAdams and Jennifer Lopez.
15. Emma Watson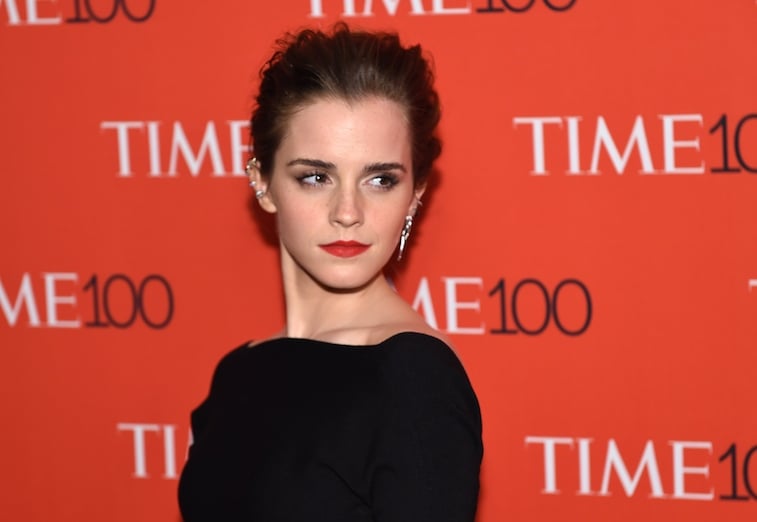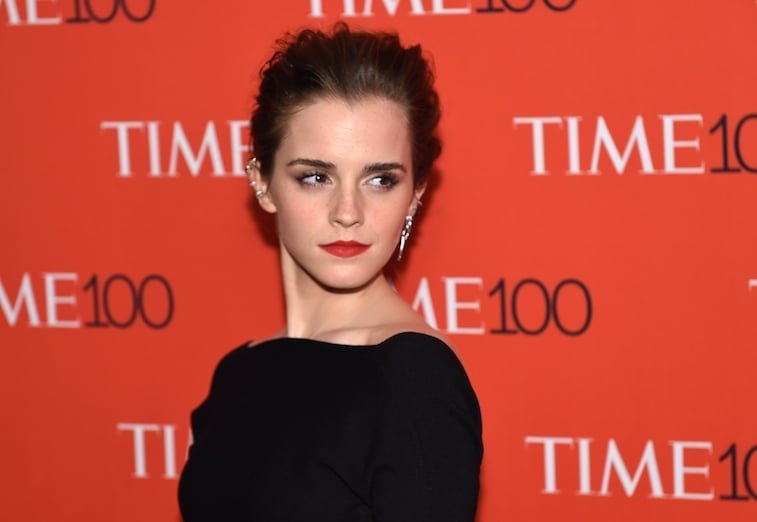 Romances between co-stars happen often in Hollywood, but for a young Emma Watson, it just wasn't in the cards. While filming the Harry Potter films the actress and activist developed a thing for Tom Felton, who played Draco Malfoy. Sadly, the slightly older actor didn't return her feelings, thinking of her "in a younger, sisterly way."
Read More: Jennifer Lawrence and 9 More Wealthy Celebrities Who Drive Humble Cars