George Clooney, Danny DeVito, and Other Celebs With Their Own Alcohol Brands
Celebrities, of course, tend to make money from whatever they're known for, but once they make it in one business, they tend to try to go after others. One common side gig happens to be coming up with and promoting their own alcohol brand.
This can be a smart way for celebrities to cash in on their "brand." Those who are known for their expensive taste have gotten into the wine business. Those who are known for their figures have created brands that are low in calories. And those who are known for their crazy parties, use their alcohol brand as a way to get the party started.
Some celebrities are very serious about their alcohol brand, while others are more low-key. So it's possible that you've tried a celebrity's brand without knowing it. So which celebrities have gotten into the business? Here are 25 celebrities who have their own alcohol brands.
1. Bethenny Frankel — Skinnygirl Margaritas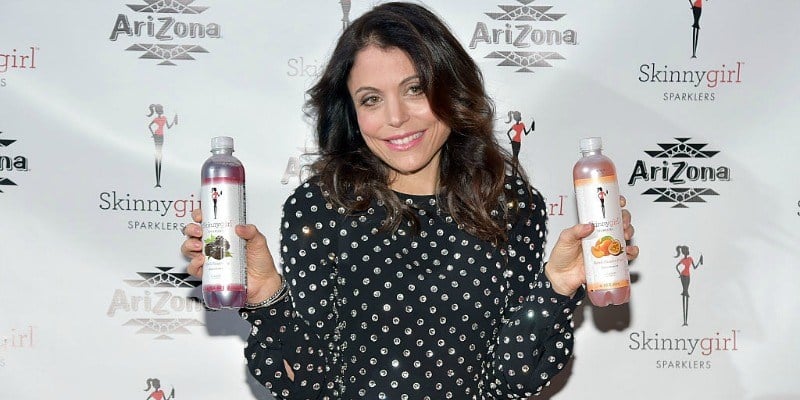 Many reality stars hope to gain fame in order to hawk products to their fans. The Real Housewives of New York star was able to achieve this and so much more with Skinnygirl. She created the brand, which became so successful that she sold it in 2011 to the liquor conglomerate Beam Suntory.
Frankel is still very much involved with the brand after the $20 million sale. The brand itself has expanded past alcohol to Skinnygirl meals, snacks, and more. Her success is what every celebrity hopes for when it comes to making a strong and successful brand.
2. Angelina Jolie and Brad Pitt — Miraval Rosé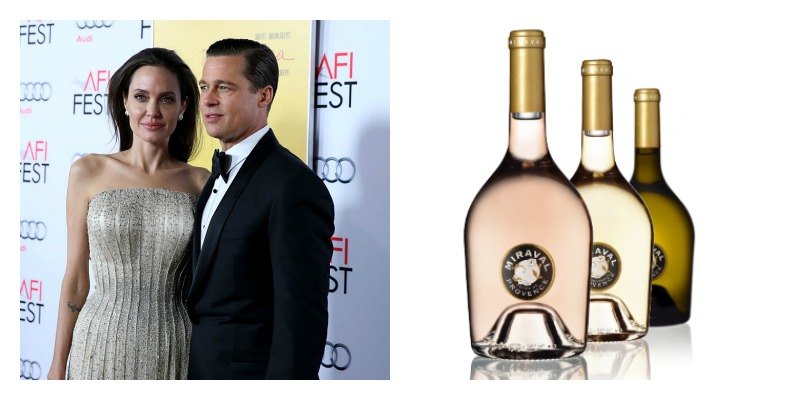 It'll be interesting to see if the divorcing couple will continue to co-own this brand. But for now, they own Miraval Rosé together. It's a pretty strong brand too! According to Decanter, the first 1,000 cases sold out within hours in 2013. It is Pitt who is reportedly more involved with the business.
3. Justin Timberlake — Sauza 901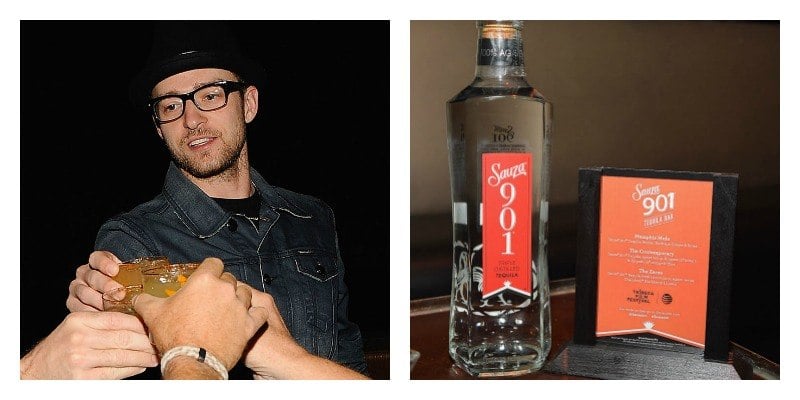 The singer decided to come up with his own tequila by partnering up with Sauza Liquors. It is named after the area code of his hometown of Memphis, Tennessee. The tequila has been well-reviewed. It is also advertised as being able to be served without the need of a chaser, including a lime to cut the flavor.
4. George Clooney — Casamigos Tequila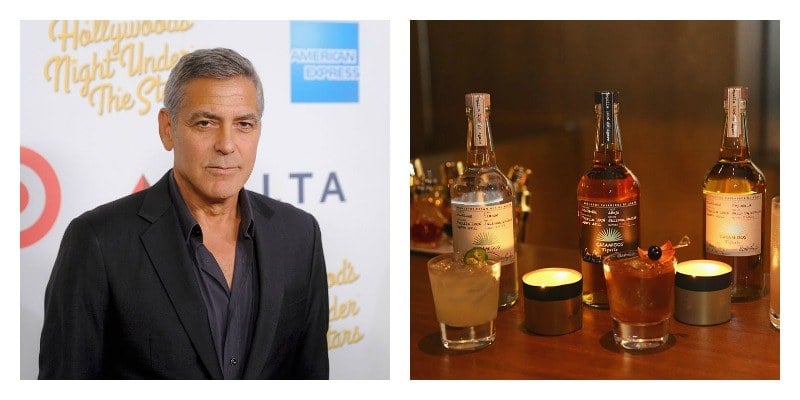 The two-time Oscar winner also has a side gig. The idea for his liquor brand came from a friend while they were drinking in Mexico. The name "Casamigos" means "house of friends," which is fitting given the backstory. At first, the tequila was only meant for the actor and his friends, but his business partner, Rande Gerber said that was later changed.
But then the distiller called and said, 'Hey guys, we have a little problem: In the past two years, we've been sending you about a thousand bottles a year. Either you're selling it or you're drinking way too much — either way, we can't keep calling it samples. You guys have to get licensed and do this right.'
The rest is history!
5. Drew Barrymore — Barrymore Wines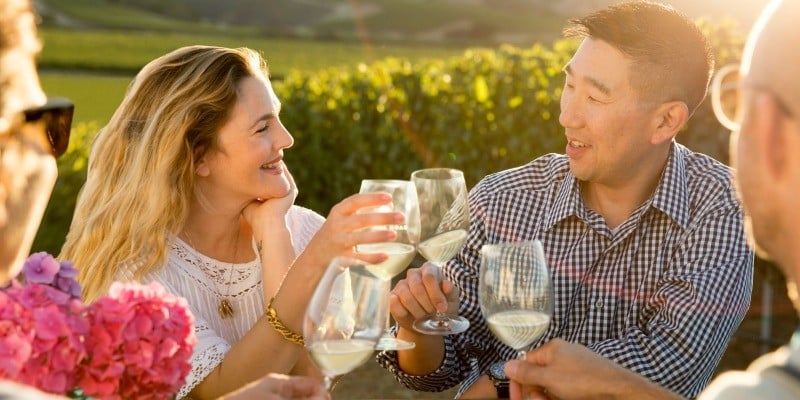 The actress has been in the acting game for a long time, but she branched out to wine and has strong opinions about it. "I like easy-drinking wines," she told PopSugar. "What I don't like is when easy-drinking wines are written off as [having] lack of complexity or made without TLC." Her brand, Barrymore Wines has a pinot noir, rosé, and a pinot grigio.
6. Marilyn Manson — Mansinthe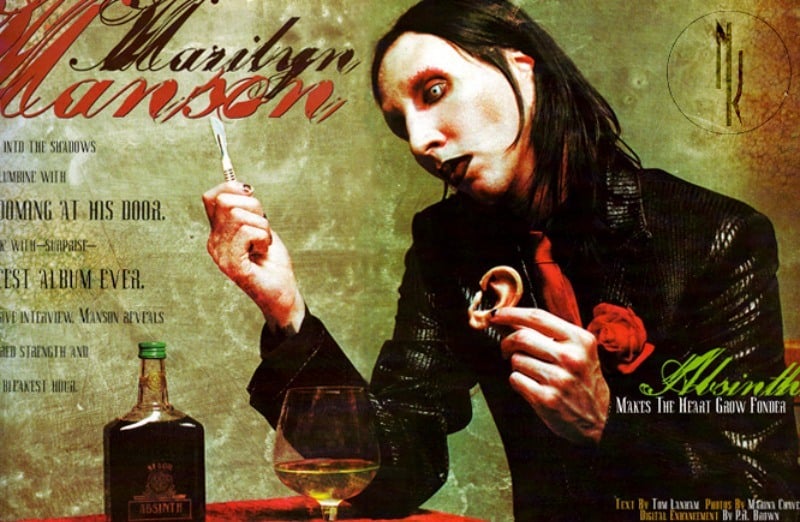 The rock star definitely has a strong brand, which typically includes all that is creepy. So of course, when he came up with his own alcohol brand it had to be green and strong. His liquor is absinthe, called Mansinthe. It is produced in Switzerland and distilled from herbs. The green color is actually natural.
7. Pharrell Williams — Qream With A Q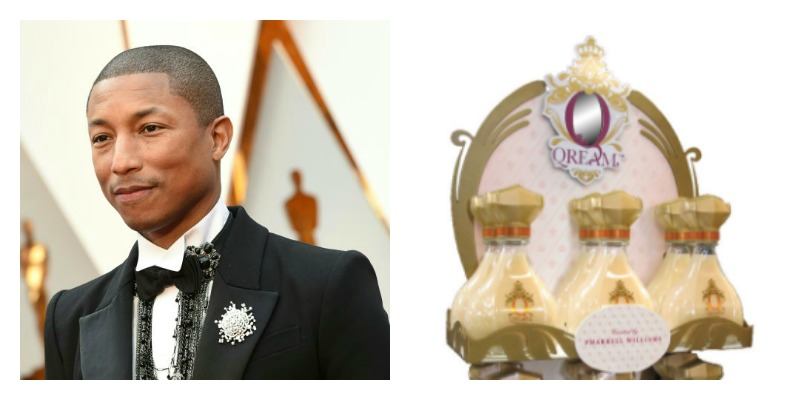 Not very celebrity business venture ends up becoming successful. The singer created the Qream liqueur, which was marketed to women. However, his relationship with his business partner went so awry, that he ended up suing for $5 million. Williams claimed that his partner didn't produce or distribute the product as promised. The liqueur is no longer available.
8. Fergie — Ferguson Crest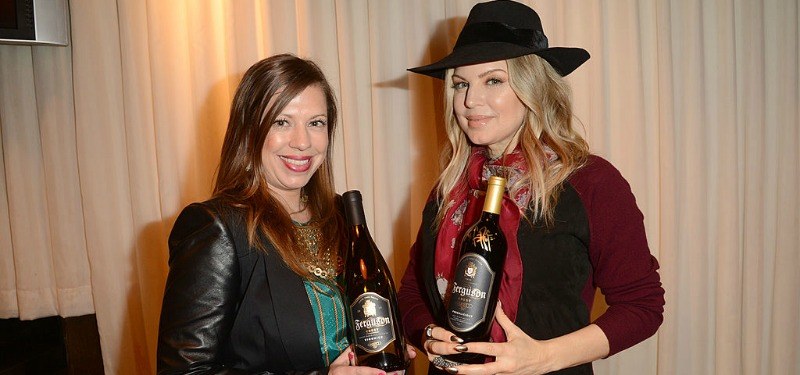 It kind of makes sense for Fergie to get into some kind of wine or food business due to her song, "Fergilacious." However, she went a different way when it came to the product's name. The company is actually a family business and the wine has her family's crest on it. She explains this on the company's website.
Take a look at my family crest and you'll find a boar's head, an ancient symbol of hospitality. I can't think of a more perfect way to honor my family's heritage and carry on that tradition of warmth and generosity than to share with you Ferguson Crest's collection of wines, the latest gift from my father's extraordinarily green thumb.
9. Bruce Willis — Sobieski
The action star had a deal to be the spokesperson for the brand, Sobieski in exchange for a small stake in the company that would have been worth $26.1 million, according to Business Insider. However, the deal went awry when the stock declined, so the company could no longer pay Bruce Willis back.
10. Danny DeVito — Danny Devito's Premium Limoncello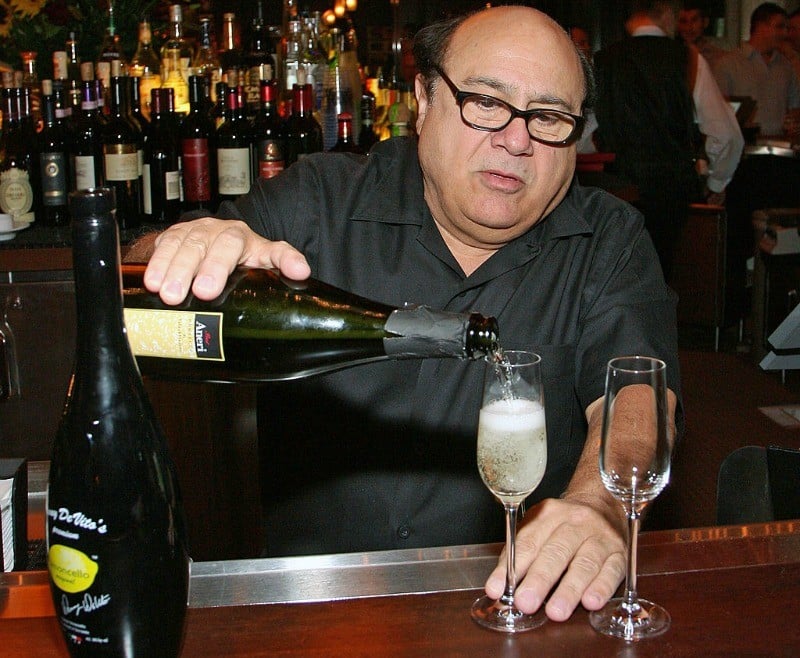 After the actor appeared drunk on The View he was the victim of many pranks. "After that, all of my friends would send me cases of limoncello," he said according to TV Guide. "Wherever I went, people would say, 'Hey Danny, you want a limoncello?'"
So he decided to cash in on the mishap and just make his own!
11. David Beckham — Haig Club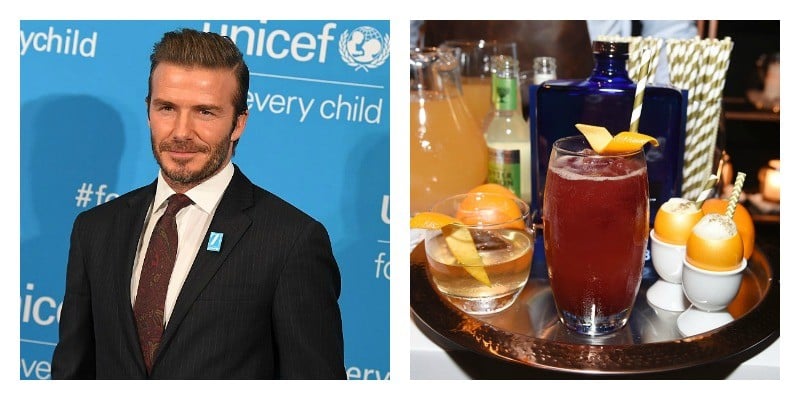 The soccer player launched his own Scotch, which was produced by Diageo. It's also supposed to be for "drinkers who have yet to be won over by whiskey's charms." Guy Ritchie helped promote the product by directing an advertisement starring Beckham himself.
12. Sean Combs — Ciroc Vodka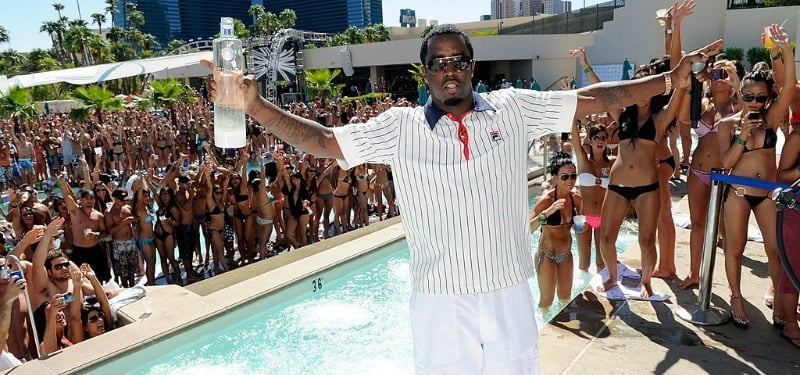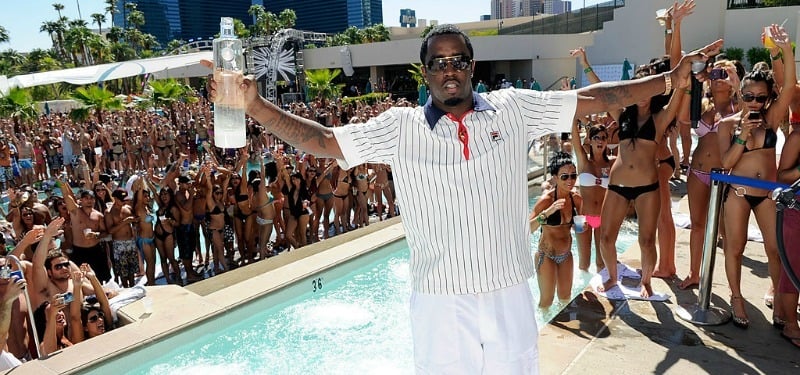 Sean Combs has come a long way from his "Puff Daddy" days. Now that he's no longer rapping, he's been busy making money elsewhere. His most notable venture is with Ciroc, which became the second-largest high-end vodka in the United States, according to The Washington Post. Ciroc was not created by Combs, but he was brought on to help the brand through celebrity marketing and it worked!
13. Dan Aykroyd — Crystal Head Vodka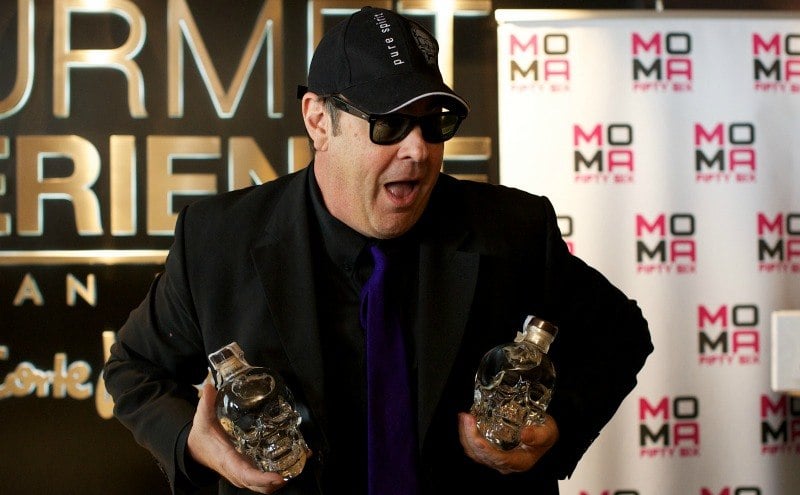 The funnyman started his own vodka brand, which comes in a cool clear skull bottle. At first, he didn't expect it to become a big deal. "When we started, we thought, 'Oh, this is going to be great, we'll have some novelty bottles and cases to give our friends,'" he explained, according to The Globe and Mail.
However, there was controversy over the skull being used to hold the alcoholic product. "That's an image that's commonly associated with death," said spokesman Chris Layton of the Liquor Control Board of Ontario. "It's especially problematic at a time when there are concerns around binge drinking by younger adults, which in some cases, unfortunately, has resulted in alcohol poisoning."
14. Ludacris — Conjure Cognac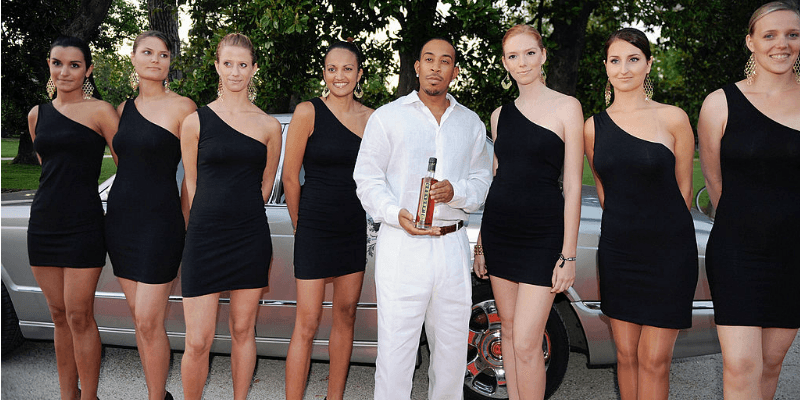 Ludacris is another rapper who got into the alcohol game and he was very involved in making the cognac. "I blended a VS, VSOP & XO together as one, so it has unique and very expensive taste with an affordable price," he explained to Cognac Expert. The alcohol is, of course, promoted by him, but it has also been featured in movies like No Strings Attached.
15. Birdman — Grand Touring Vodka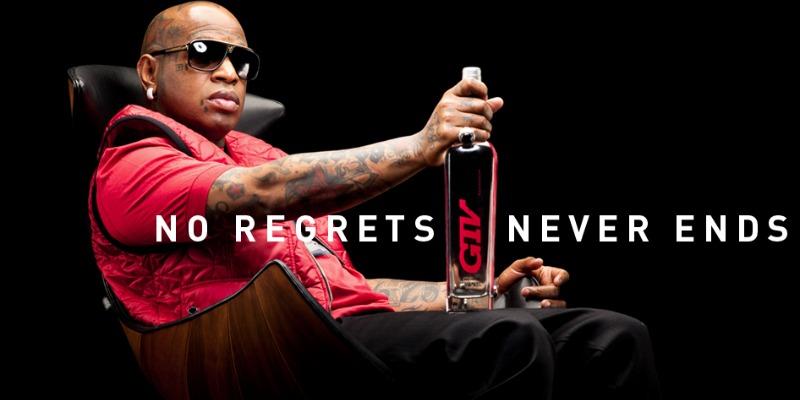 Like Sean Combs, the former rapper is keeping a lower profile these days. When he's not producing, he's promoting his vodka. He must really love it because he got "GTV" tattooed above his left eyebrow. Because why wouldn't you use your face as a billboard for your product?
16. Lil Jon — Crunk Juice
The hypeman is known for his catchphrases, like "Yeah!" and "Okay!" The songs he has been featured on are specifically for clubbing, so it makes sense he would make a drink. He came up with Crunk Juice and even made a song for it. It's an alcoholic energy drink so you can stay awake and get "crunk."
17. Dave Matthews — Dreaming Tree Wines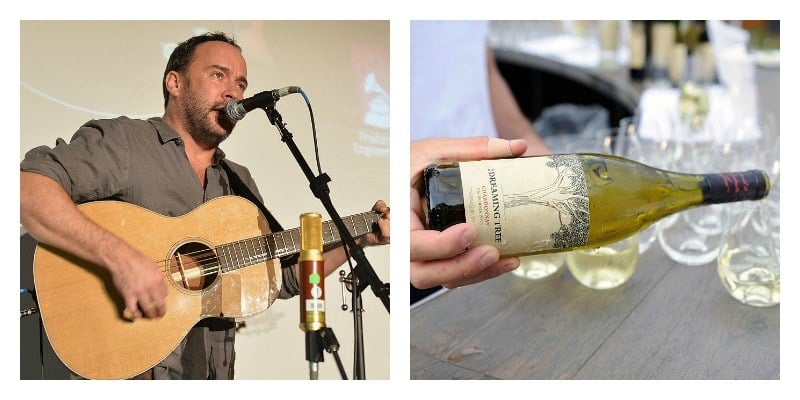 The frontman has a passion for wine, so he came out with Dreaming Tree Wines. A big part of the brand is sustainability, so their labels are made from recycled paper, their bottles are lighter so there is less fuel used to move them, and some of the proceeds are donated to environmental organizations.
18. Willie Nelson — Old Whiskey River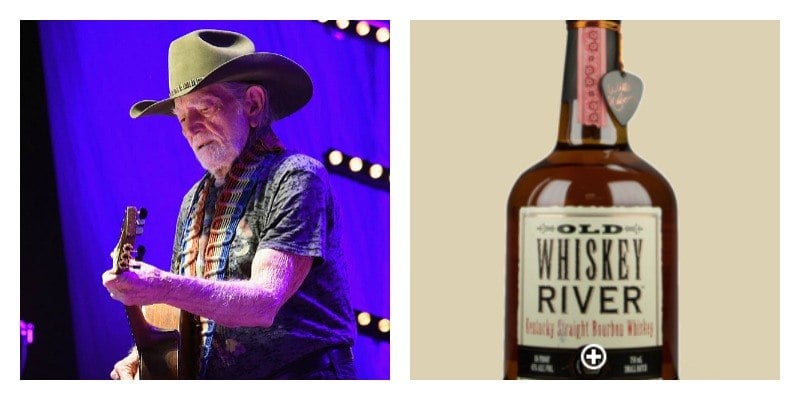 The legend might be known for his love of marijuana, but he's into whiskey too! Old Whiskey River is, of course, a reference to his famous song, "Whiskey River." The cool thing is that you get a guitar pick and an autograph with every bottle.
19. Hanson — Mmmhops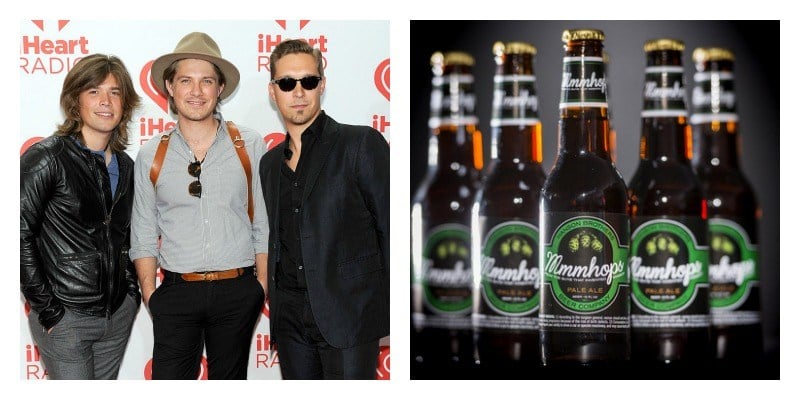 The Hanson brothers have been back on the scene making new music, but they haven't forgotten their roots. They capitalized further on their previous success by coming out with Mmmhops, which references their 1997 hit song, "MMMbop."
Mmmhops is a full-bodied pale ale that will probably give you nostalgia because of the name.
20. Tom Green — The Tom Green Beer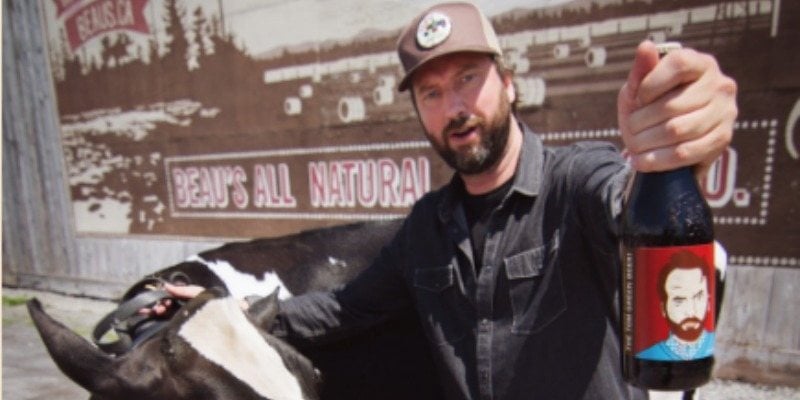 The Tom Green Live star isn't seen around as much these days. One of the things he's probably up to is running his beer business. His beer comes with chocolate and coffee flavors, and a milk stout is available year-round. These definitely seem like great beer options for those with a sweet tooth.
21. The Grateful Dead — Dogfish Head's American Beauty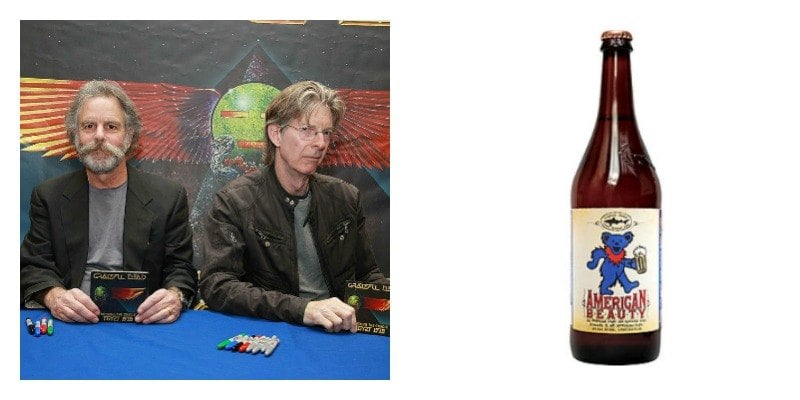 In 2013, the company, Dogfish Head, paid tribute to the band by coming up with an imperial pale ale called American Beauty. It was created with the help of the band itself, according to The Los Angeles Times.
Fans were allowed to give suggestions to come up with a recipe and after 1,500 submissions, they got the finished product.

22. CeeLo Green — Ty Ku Sake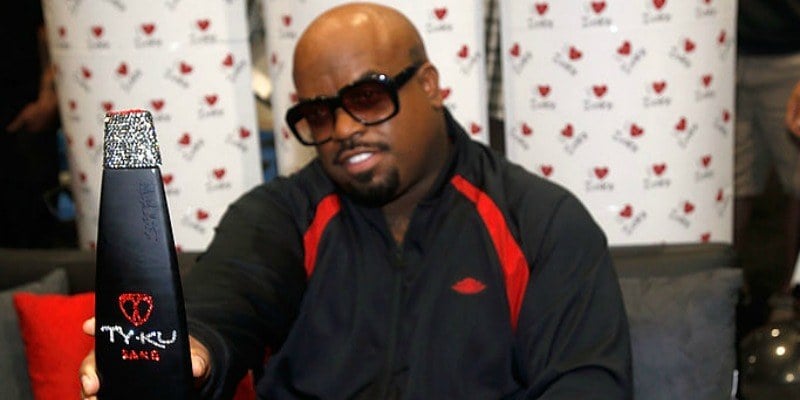 The brand specializes in sake and other spirits. It is also owned by the singer, who acts as its spokesperson. Other celebrities have been seen hawking the drinks, like Perez Hilton and Ne-Yo. You may be hesitant to buy sake from CeeLo Green, but the company is Japanese and has great reviews.
23. Kenny Chesney — Blue Chair Bay Rum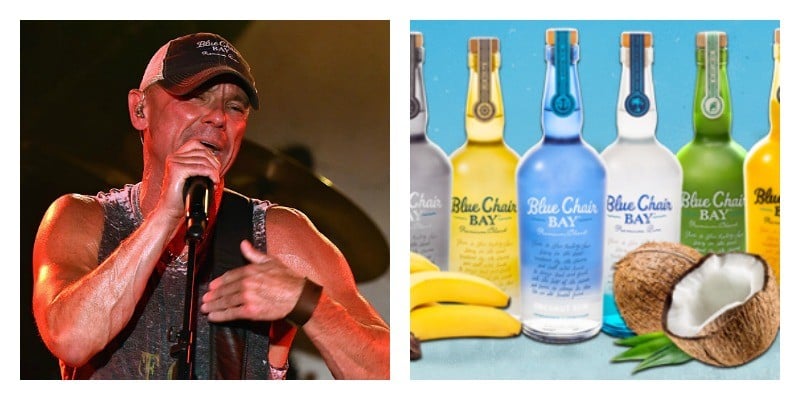 The country singer decided to get into the rum business in 2013. He's pretty proud of it too! "I own it 100%," he told Forbes. "It was important to me, it's my inspiration, my story. It'd be hard to share that with anyone else." Kenny Chesney was so dedicated to the brand that he started as the sole investor and insisted that all the ingredients be natural.
24. Train — Save Me, San Francisco Wine Co.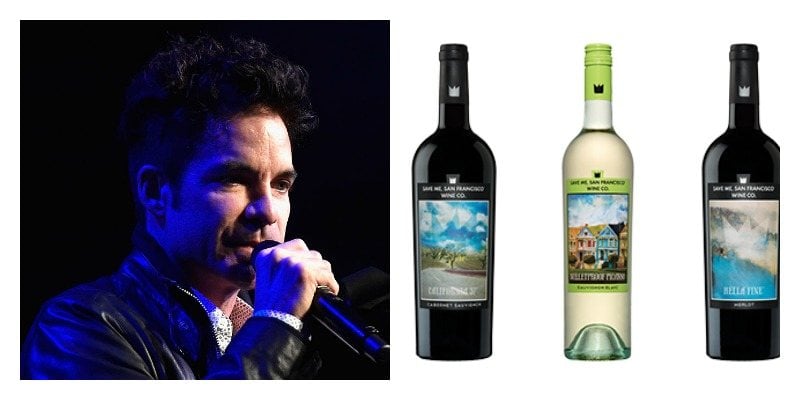 A band that makes wine together, stays together. At least we would hope so. This wine's name, of course, comes from the band's 2009 album. San Francisco is also part of the inspiration.
"A couple of years ago, we decided that we wanted to start bringing San Francisco to the rest of the world and we decided that we would start by bringing one of the best things that we know about San Francisco, which is the wine," lead singer Pat Monahan said, according to Billboard.
25. Carlos Santana — DVX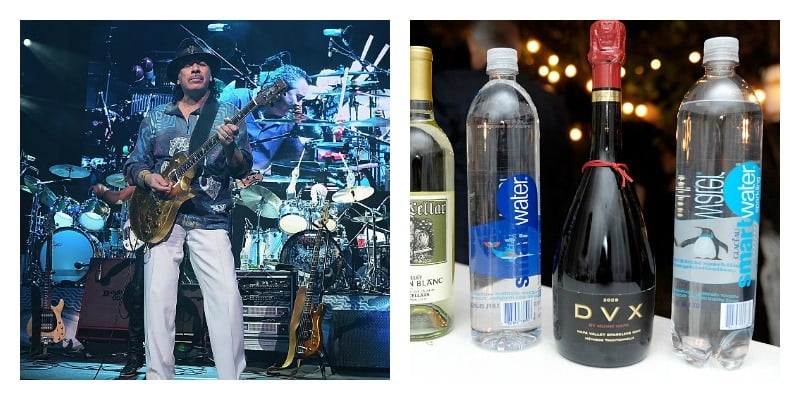 The guitar icon has moved his brand beyond music. He created his own wine brand, which is a blend of pinot noir and chardonnay, with Mumm Napa in 1999. "It's a lot like creating music," explained Santana to Wine Spectator. "In music, we talk about how some things–the Beatles, Bob Dylan–strike a universal chord. So over a whole day I tasted [different blends]. And not strangely enough, but coincidentally enough, [my wife and I] selected the same wines [as Ludovic Dervin] without being in the same room."
Follow Nicole Weaver on Twitter @nikkibernice.
Check out The Cheat Sheet on Facebook!