15 Celebrities Who Managed to Destroy Their Own Careers Almost Instantly
Some celebrities live in a world of perceived reality where societal norms and common laws don't apply. Such a famed life can lead to instances where scandals or poor choices kill their once promising careers. OJ Simpson comes to mind. So does Charlie Sheen. Surely, there are countless others who've tanked their careers in a matter of minutes.
It's even easier for celebrities to go off track thanks to social media. But so many other prominent figures have managed to destroy their reputations with good ol' word vomit. If you don't recognize a few of these names, don't worry, you're not alone. They botched their chance at fame and fortune a long time ago. Other names are impossible to forget. These 15 celebrities have proven that crashing and burning takes only seconds, no matter how famous you become.
1. Anthony Weiner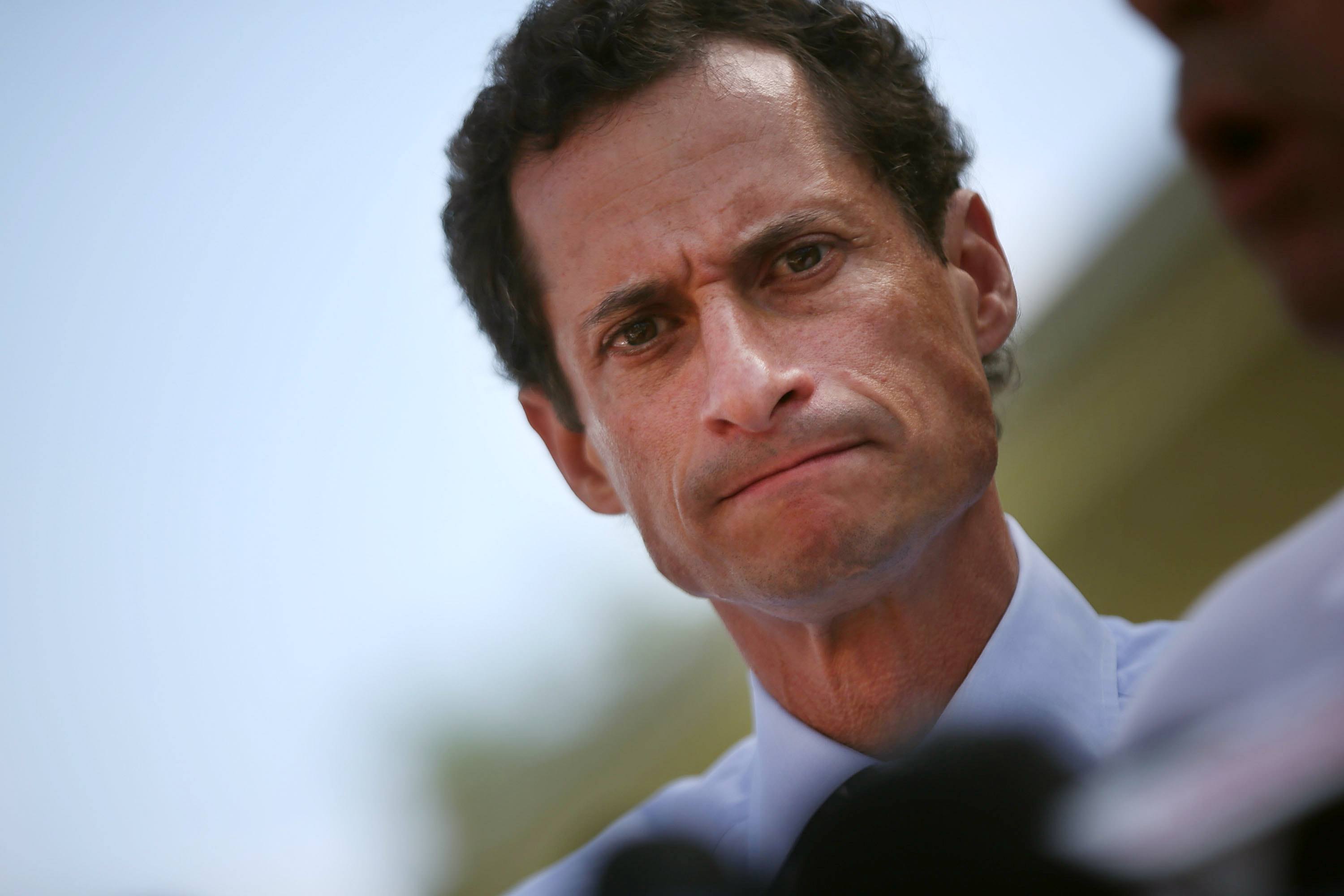 Twitter can be dangerous for those who don't know how to tweet properly. Case in point: Congressman Anthony Weiner. As the youngest person to ever win a New York City  Council seat, Weiner's career could have taken a different path had he not accidentally posted a picture to his Twitter wall meant for a woman he was sexting online. Whoops.
At first, he claimed his account was hacked. But liars never prosper, and Weiner ultimately resigned from congress in 2011 after admitting he'd been exchanging photos with the woman for years.
Next: A news reporter "misremembers"
2. Brian Williams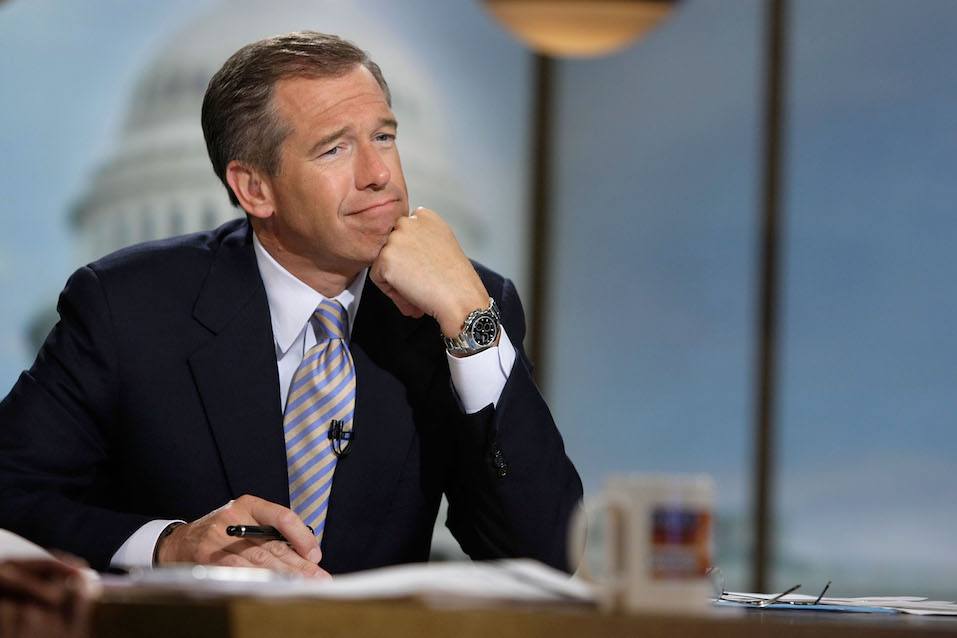 Broadcasters spewing fake news is nothing new, but when it was reported that NBC host anchor Brian Williams had embellished, on air, a story about his coverage of the Iraq invasion in 2015, the network launched an investigation. Their research discovered blatant lies surrounding a helicopter crash in Iraq as well as several other instances throughout his entire career where the host misled the public to boost his reputation.
NBC cut ties and Williams' anchor career fizzled almost immediately. He landed a spot hosting a new nighttime show at the ungodly hour of 11 p.m. years later — though he's far from the household name he once was.
Next: Singers who got political
3. Dixie Chicks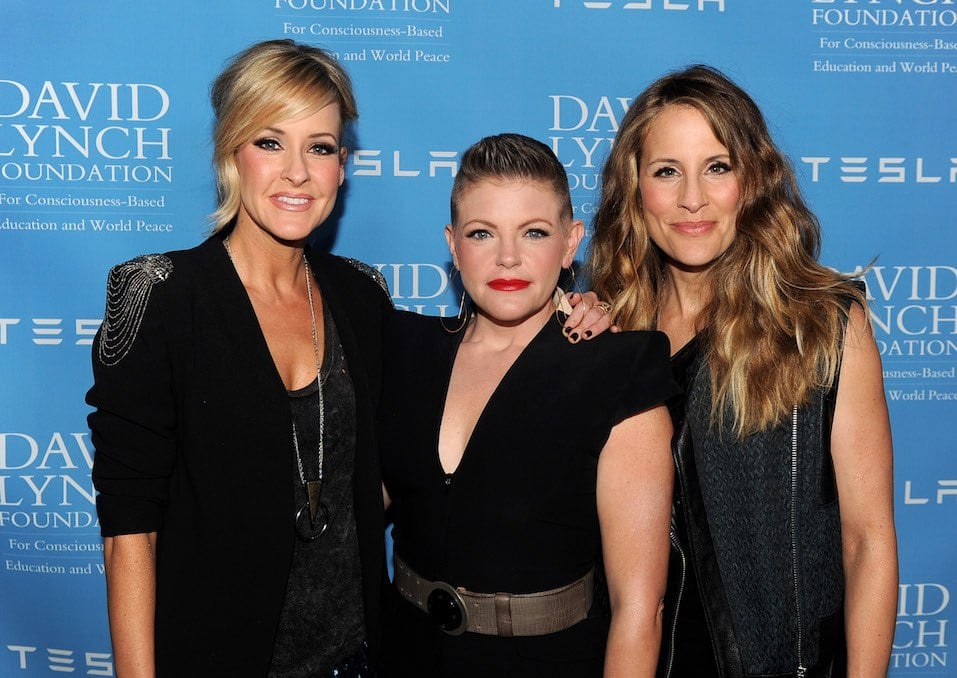 The Dixie Chicks once enjoyed chart-topping success as the leading ladies of country music. Their music even crossed into pop genres — that is until lead singer Natalie Maines bashed President George W. Bush during a live concert in 2002. Her comments, "Just so you know, we're on the good side with y'all. We do not want this war, this violence, and we're ashamed that the President of the United States is from Texas" outraged their most loyal fans and the trio never recovered.
Radio stations boycotted their tracks and the country music industry all but shunned them. No apologetic comeback album could save them, despite their best efforts.
Next: A man who can't escape his demons from 2009
4. Tiger Woods
Tiger Woods' sprawling golf career came to a screeching halt in 2009 when more than a dozen women stepped forward claiming to have had extramarital affairs with Woods. His media-fueled cheating scandal got ugly fast. He crashed his Escalade into a tree in his own front yard and pushed an embellished domestic abuse story before finally confessing to cheating in a televised statement. Sponsors immediately cut ties and the history-maker was out tens of millions of dollars almost overnight.
Luckily, mulligans are a thing in the golf community and Tiger was given a second chance to play. But his pro tour finishes are nothing like they used to be, and most would consider his glory days behind him.
Next: Your past will haunt you.
5. Paula Deen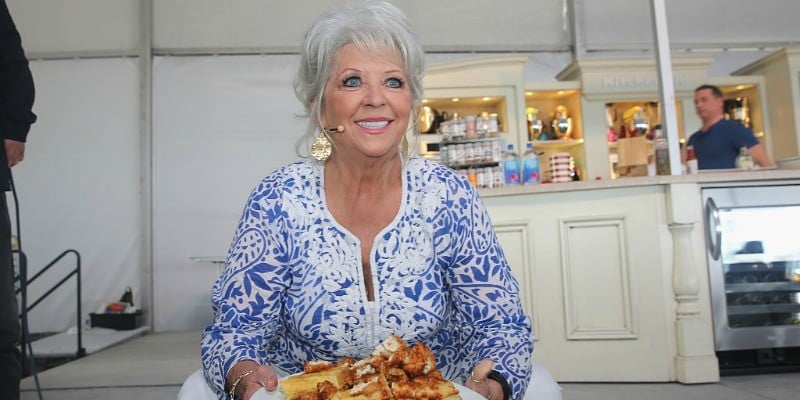 Paula Deen's face was all over Food Network for years. Then, Lisa Jackson filed a lawsuit against the celebrity chef icon, claiming she made racist statements toward African Americans and used the "N-word." Deen's confirmation over using the word and responses to the accusations such as, "It's just what they are — they're jokes … most jokes are about Jewish people, rednecks, black folks … I can't determine what offends another person." sealed her fate. Networks canceled her TV programs far and wide and stores stopped selling her products. Where is Paula Deen now? Not on TV, that's for sure.
Next: Down goes yet another pro athlete
6. Lance Armstrong
You know it's bad when seven Tour de France titles and a heroic battle with cancer can't even save your career amidst drug allegations. Former professional cyclist Lance Armstrong's career went down in flames once evidence surfaced involving him in one of the most brutal and comprehensive doping allegations ever.
Armstrong continually denied the charges, but former teammates eventually testified confirming his usage in 2012. Lance was stripped of all titles and Olympic records barely to be seen or heard from ever again.
Next: A celebrity career that, mysteriously, never dies
7. Kanye West (sort of)
Kanye's career must have nine lives. The man manages to kill his career with controversial tweets and statements on a seemingly daily basis. Jumping the stage during Taylor Swift's VMA speech? Professing his love for Donald Trump? Yelling at disabled crowd members? It's all wacky, despite the fact that his actions never actually kill his career. In fact, some would say Kanye only makes controversial statements when he has an album to promote.
Next: An unfortunate live TV disaster
8. Mariah Carey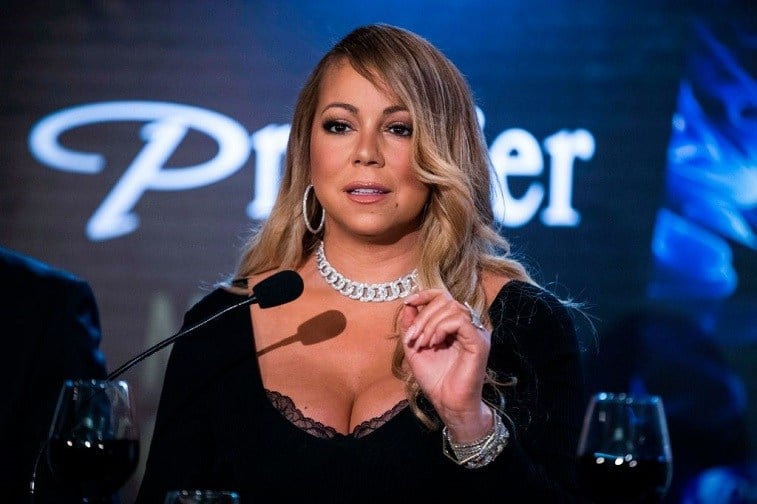 Live TV can be a singer's mortal enemy. Especially when your career is founded on lip-syncing performances and fancy pyrotechnics. Mariah Carey has been a regular on seasonal TV specials like The New Years Eve show, but it's likely that will end post-2017. Millions watched as she botched her song "Emotions" when her in-ear audio stopped working. Mariah stood frozen for a moment, then angrily walked off stage. "Mortified" Carey is of the belief she was set up by producers, according to media statements. Either way, that was horrific endeavor was probably her last primetime performance.
Next: Singer tanks her own career
9. Ashlee Simpson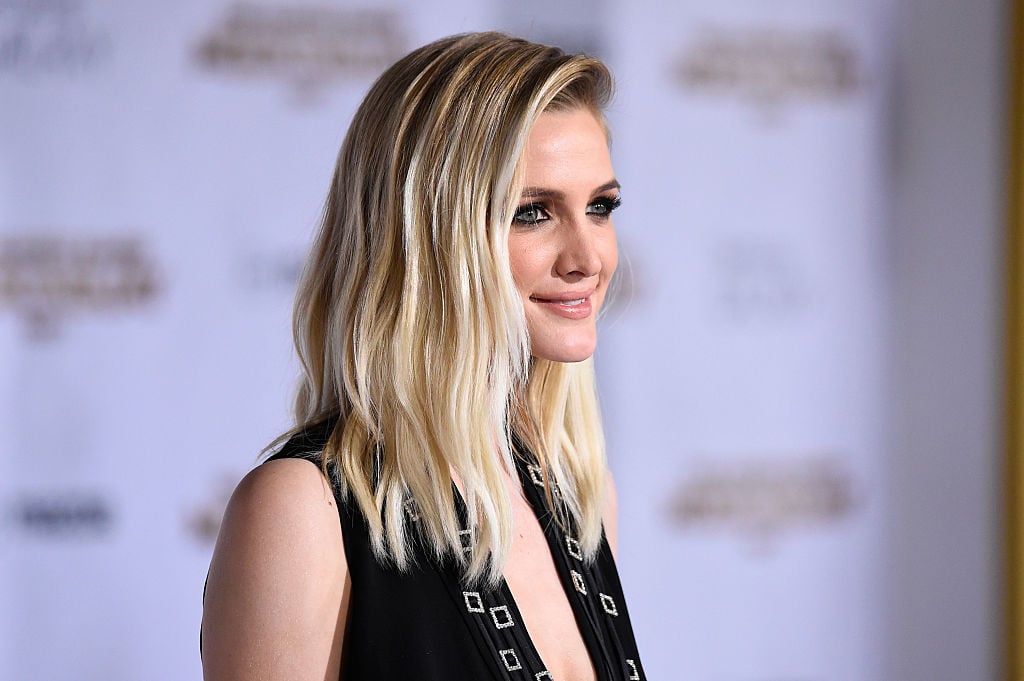 Ashlee Simpson, the younger sister of Jessica Simpson, released an album in 2004 called Autobiography and it was enough to land her a performing slot on Saturday Night Live. Of course, Simpson was caught lip-syncing when the wrong song began playing over the speakers. She panicked, ran off stage, and proceeded to blame her band for playing the wrong song before confessing to lip syncing a few days later. Acid reflux or not, this flub ruined her only shot at fame and her career went down in flames before it ever even began.
Next: A career-ender no one could have recovered from
10. Jared Fogle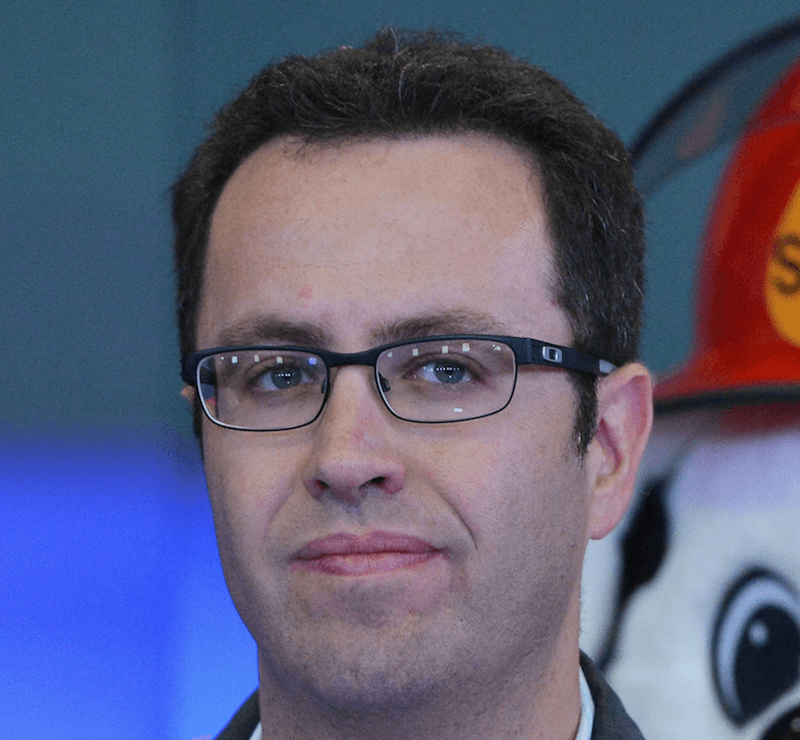 America rooted for Jared when he lost all that weight just by munching on some Subway sandwiches then struck it rich as the chain's most beloved success story. That all changed once it was discovered he also collected child pornography and committed other sex crimes. Fogle was convicted and sentenced to 15 years in prison, officially ending his tenure as Subway's leading spokesperson/former employee.
Now, he's seeking $57 million in a lawsuit against federal authorities and his former attorneys, claiming they tricked him into pleading guilty to child porn and sexual misconduct charges.
Next: Spiraling in public
11. Amanda Bynes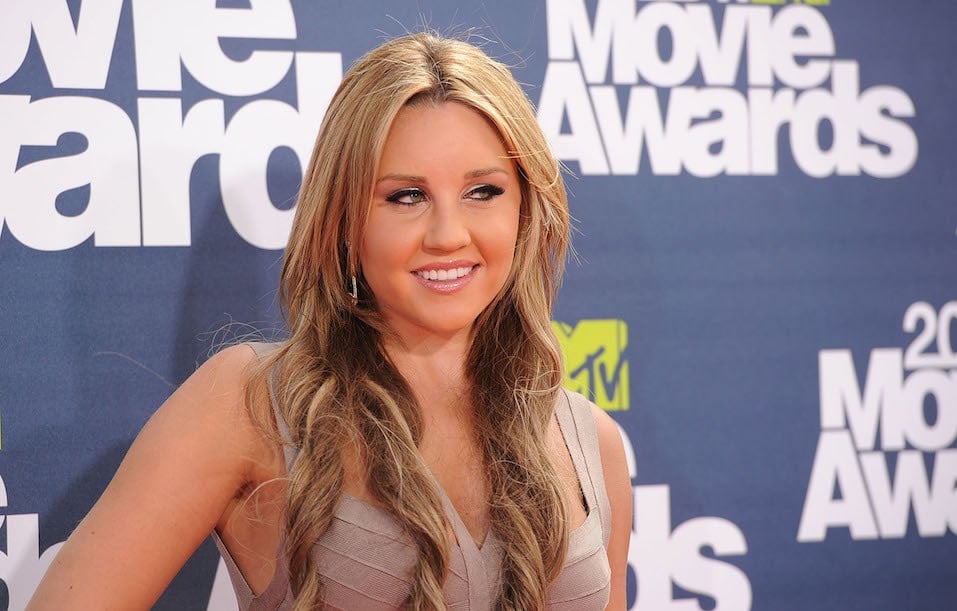 Yet another unfortunate Twitter saga is to blame for tanking Amanda Bynes' acting career. To be fair, it was already spiraling when she announced her retirement on Twitter at the ripe age of 24. But time would prove that her volatile Twitter account was merely a reflection of her unstable personal life. She basically live-tweeted her fall from grace as she verbally attacked celebrities online and erratically underwent rehab stints, DUI arrests, and other career-ending meltdowns.
Needless to say, Bynes' social tirade has her enjoying the private life from here on out.
Next: Cheaters never win
12. Tonya Harding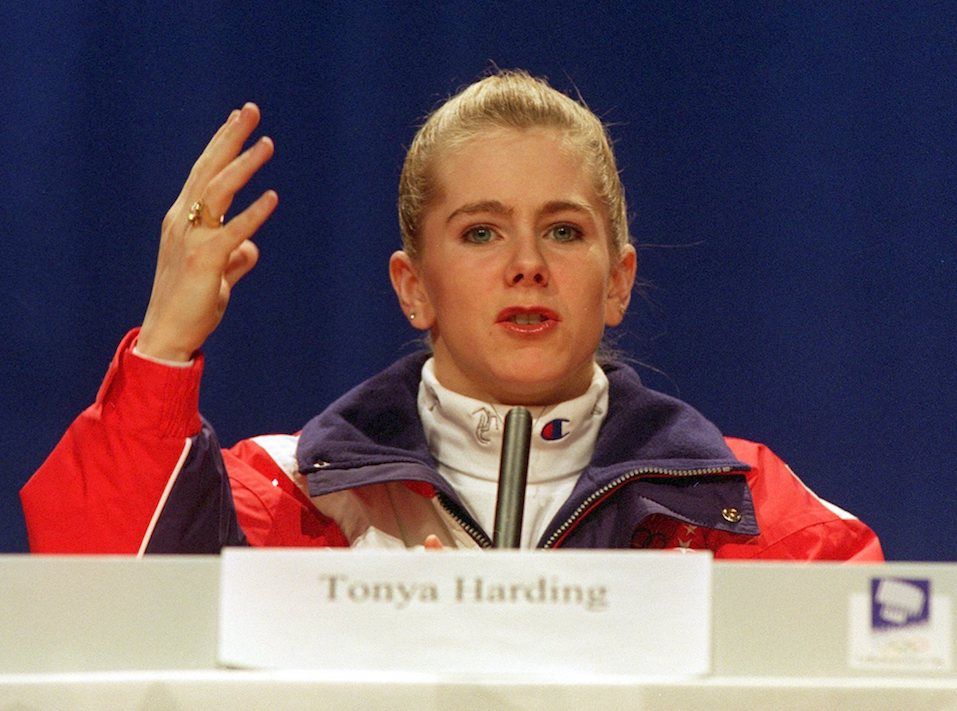 Rather than being remembered as the first American woman to land a triple axel in competition, Tonya Harding's career is tainted by scandal. A hitman was hired to break Nancy Kerrigan's leg, her competition, in hopes of giving Harding a better shot at the national championship. It didn't take long for Harding to plead guilty as a conspirator to the kneecapping attack to avoid jail time. She paid a $160,000 fine, was forced to withdraw from the 1994 World Figure Skating Championships, and was banned from the USFSA for life.
Next: Another Olympic debacle
13. Ryan Lochte
Olympic swimmer Ryan Lochte was earning millions in endorsements prior to his impromptu drunken mishaps at the 2016 Rio Olympics. All four major sponsors dumped Lochte as the gas station tirade unfolded and he was caught lying about being robbed and held at gunpoint. In reality, Lochte was just a drunk American vandal — which is exactly how he'll be remembered, regardless of his countless Olympic medals.
He recently ended his 10-month suspension from the USA Swimming national team and is gearing up for the 2020 Olympics — likely sponsorless.
Next: A simple act of greed
14. Chris Meloni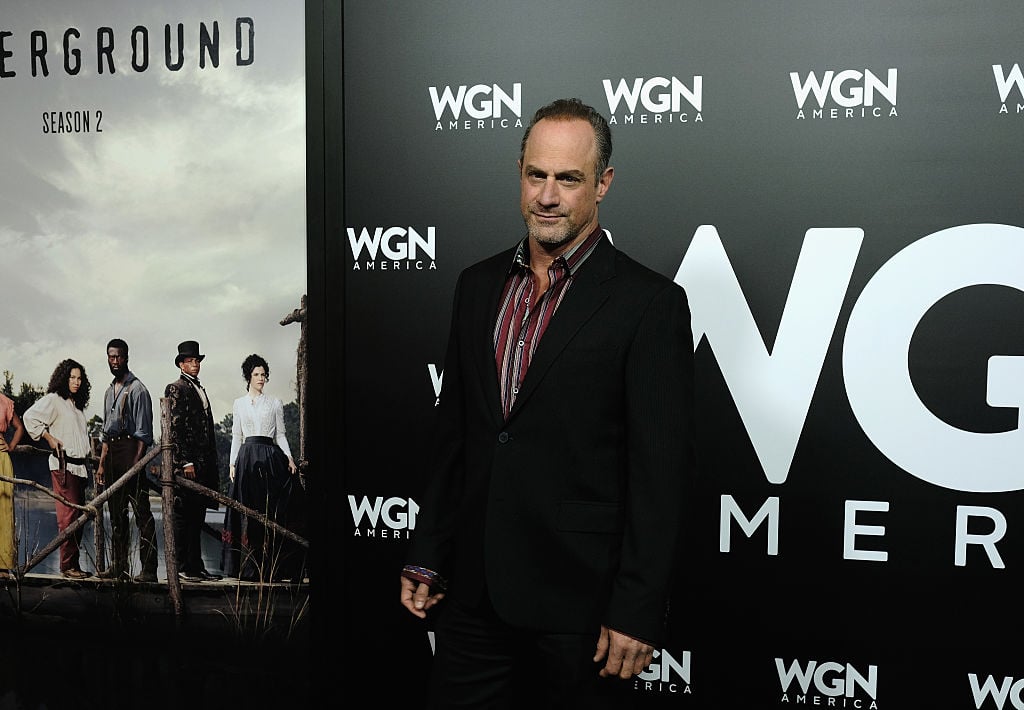 Diehard fans of Law and Order: Special Victims Unit were heartbroken when Chris Meloni (Detective Stabler) left the show for, seemingly, no apparent reason. Further investigation showed Meloni parted ways when the producers declined to offer him more money. Does Meloni regret abandoning his greatest and highest-paying acting role ever? Maybe. We haven't seen him appear in anything better since then, which proves that greedy actors rarely thrive.
Next: An unfortunate fall out
15. Aaron Hernandez
Committing a murder surely has a way of ruining things for those on the wrong side of the law. Aaron Hernandez is another one of those crazy celebrities who managed to destroy their careers in seconds. After signing a $41 million contract with the New England Patriots, the tight end was convicted of murder and sentenced to life in prison after trying to dispose of the evidence. Unfortunately, Hernandez was found dead in his prison cell in 2017.
Follow Lauren on Twitter @la_hamer.
Check out The Cheat Sheet on Facebook!