Jerry Seinfeld, Julia Roberts, and Other Celebs Who Married Their Fans
Crushing on a celebrity is more or less a rite of passage. Whether you're a huge Hollywood buff, or barely pay attention to the latest celeb gossip, chances are there's at least one famous person that you've found to be attractive. So, it's easy to imagine how totally crazy it would be if you ended up marrying that person.
It's happened, though — and more often than you might expect. Many celebrities have ended up in long-term relationships with people that once admired them from afar. Here are 25 Hollywood stars that married their fans.
1. Reese Witherspoon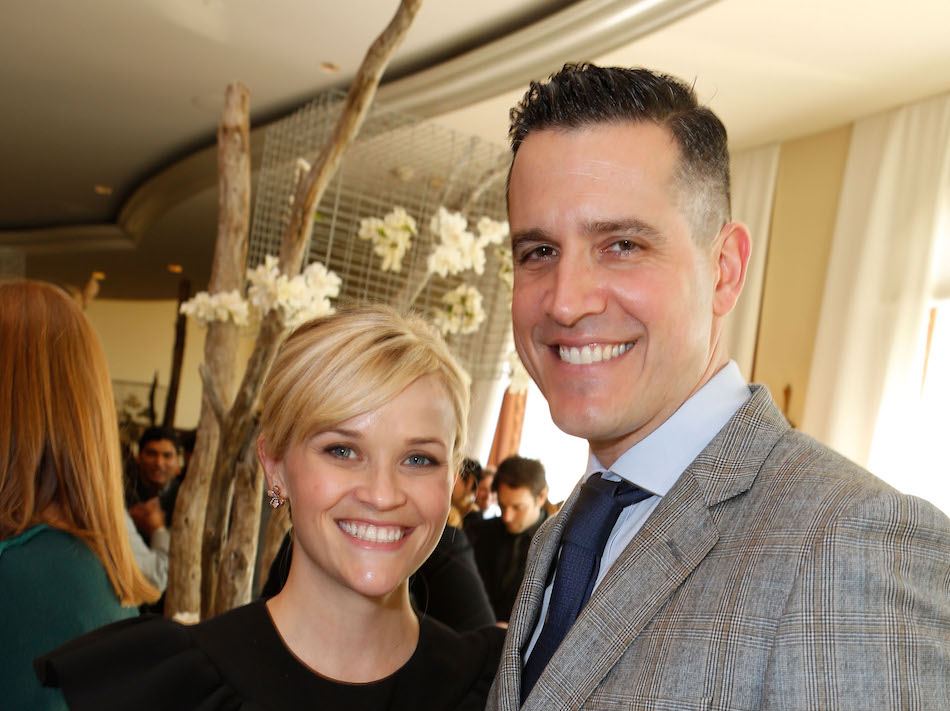 For quite some time, it seemed that Reese Witherspoon only had eyes for other actors. She had a string of high-profile romances, including a marriage to Ryan Phillippe and a long-term relationship with Jake Gyllenhaal. But after she met talent agent Jim Toth, the Walk the Line Oscar-winner started singing a different tune.
Toth has Hollywood roots, but was by no means a household name. He was, however, a big fan of his future wife's work. The pair married in 2011 and welcomed a son in 2012.
2. Ringo Starr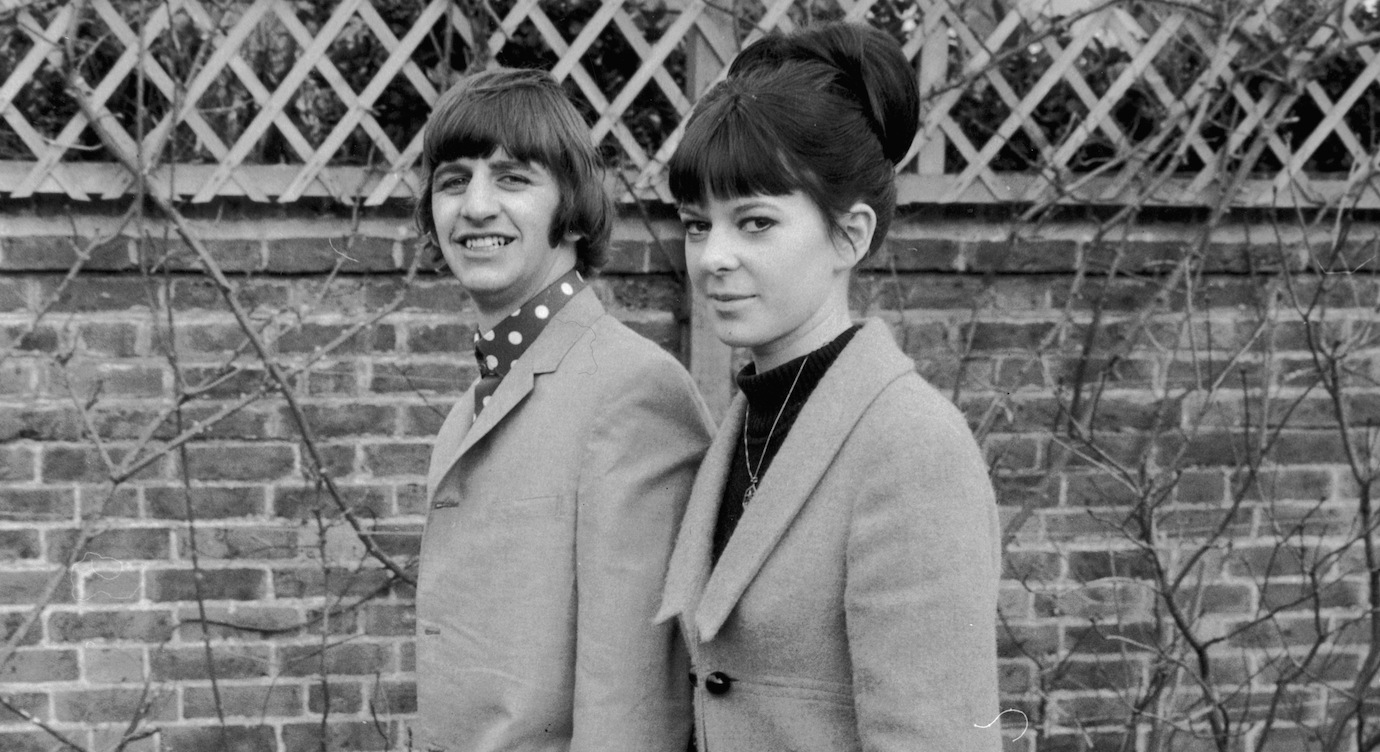 Imagine developing a huge crush on the drummer of your favorite band. Then, imagine marrying him. That was Maureen Cox's life — at least, for a short time. The hairdresser was a regular fixture at early Beatles shows. Ringo Starr eventually noticed her, and the two started dating just as the Fab Four began to gain notoriety.
Starr and Cox were married in 1965, shortly after the pair found out she was pregnant. However, the Beatles' rock-and-roll lifestyle eventually took a toll on the union, and they divorced in 1975.
3. Steve Harvey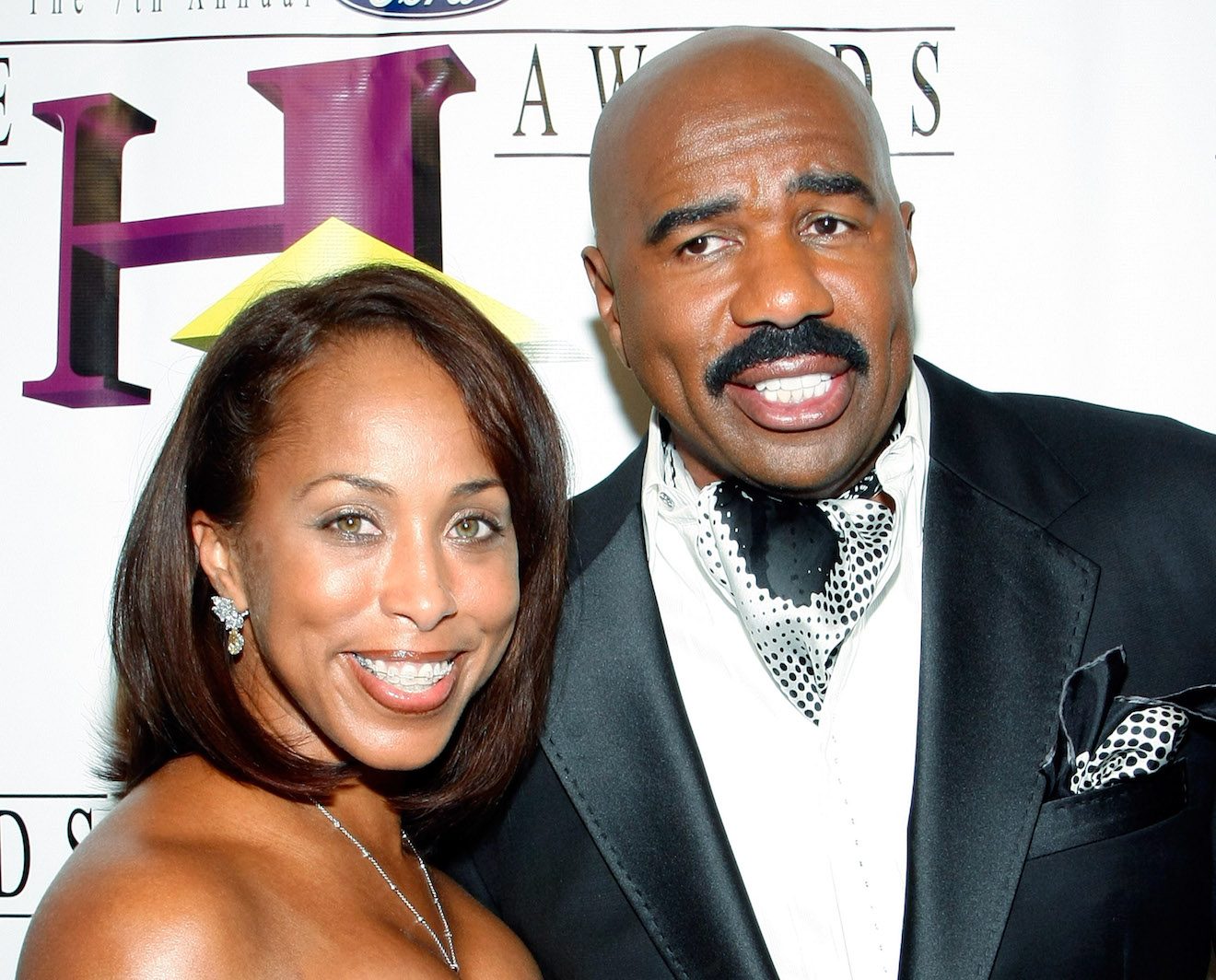 Legend has it that when Steve Harvey first saw his wife, Marjorie Bridges, at a comedy club in Memphis, he told her he was going to marry her. Whether or not that's true, it makes for a great Hollywood love story. Bridges, a fashion blogger, and Harvey have, in fact, known each other for years.
While he rose to become a famous comedian, she remained one of his biggest fans through the highs and lows of his career. The couple married in 2007, following Harvey's previous two marriages.
4. Billie Joe Armstrong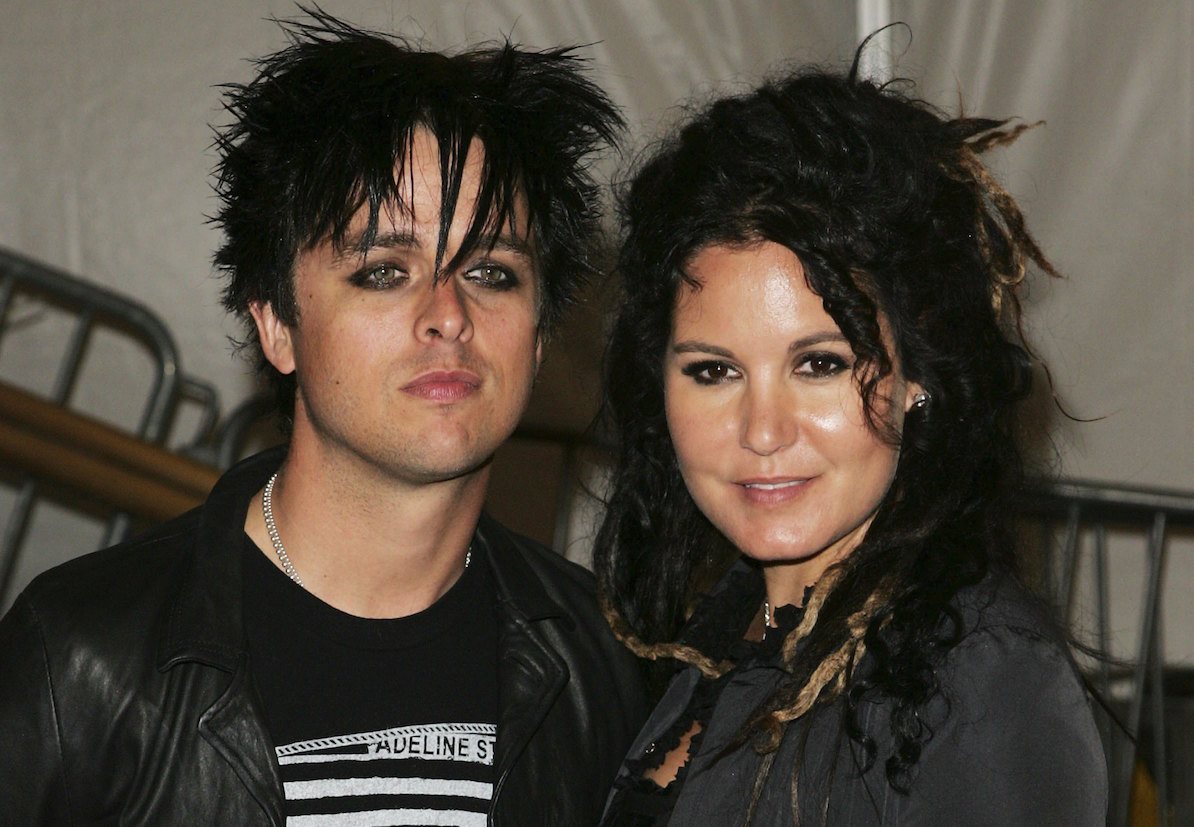 Green Day's front man, and occasional Broadway star, doesn't just have a passion for music. He's also devoted to his wife of 25 years, Adrienne Nesser. And while many musicians wind up romancing models or other celebrities, Armstrong met his completely not-famous wife the old-fashioned way: backstage at a concert.
Though Armstrong called the wedding an "impulsive" move, he credits his long-term relationship with helping him navigate the chaotic aspects of life on the road. Today, Armstrong and Nesser have two children.
5. Nicolas Cage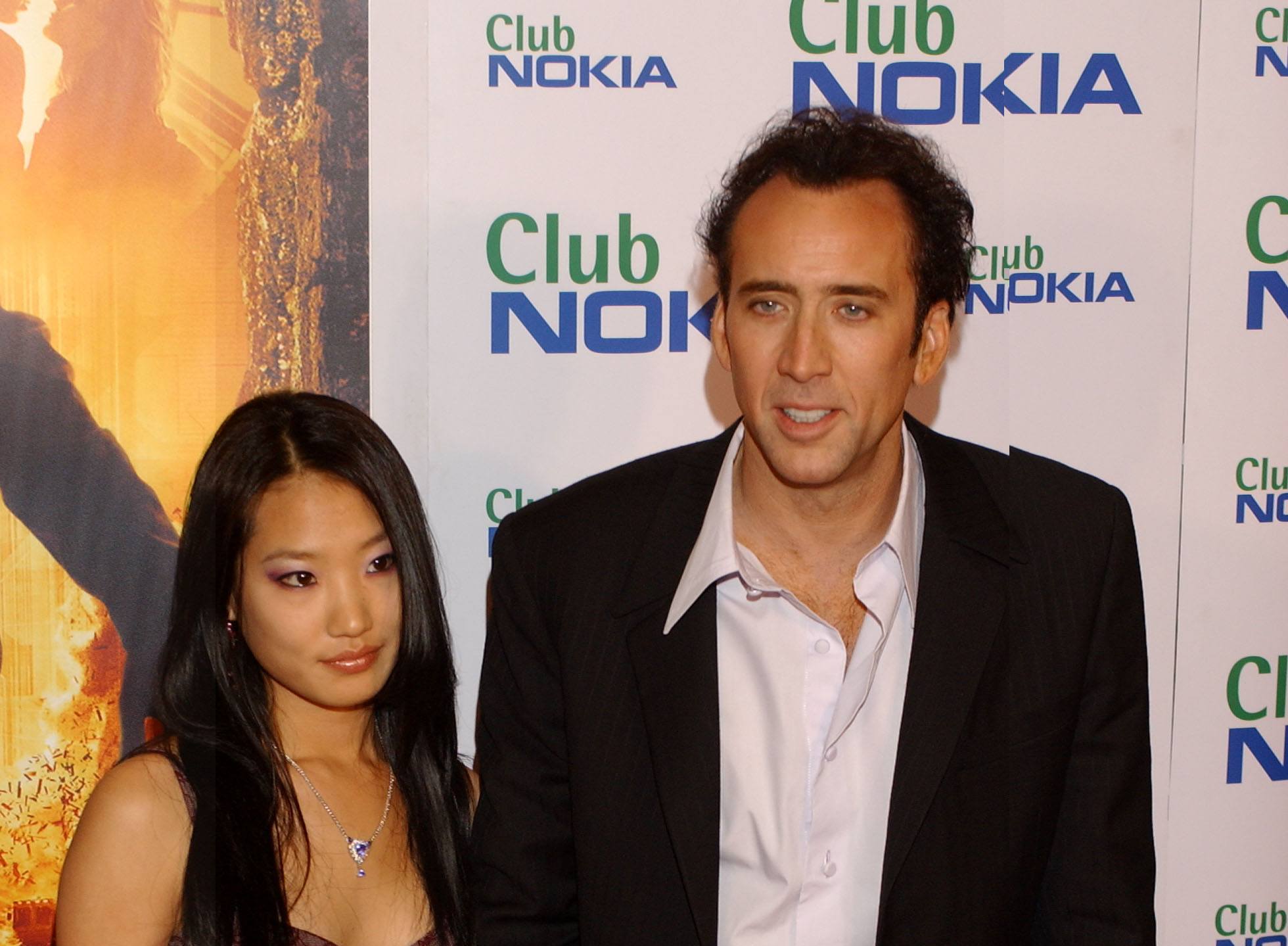 When aspiring actress Alice Kim was just 19 years old, she was working at a Los Angeles restaurant when one of her favorite actors, Nicolas Cage, came in for a bite to eat. Despite their age difference — Cage was roughly 20 years her senior — the waitress and Oscar-winner connected and soon began dating.
Cage and Kim were married in 2004, and had one son together, before separating in 2016.
6. Julia Roberts and Danny Moder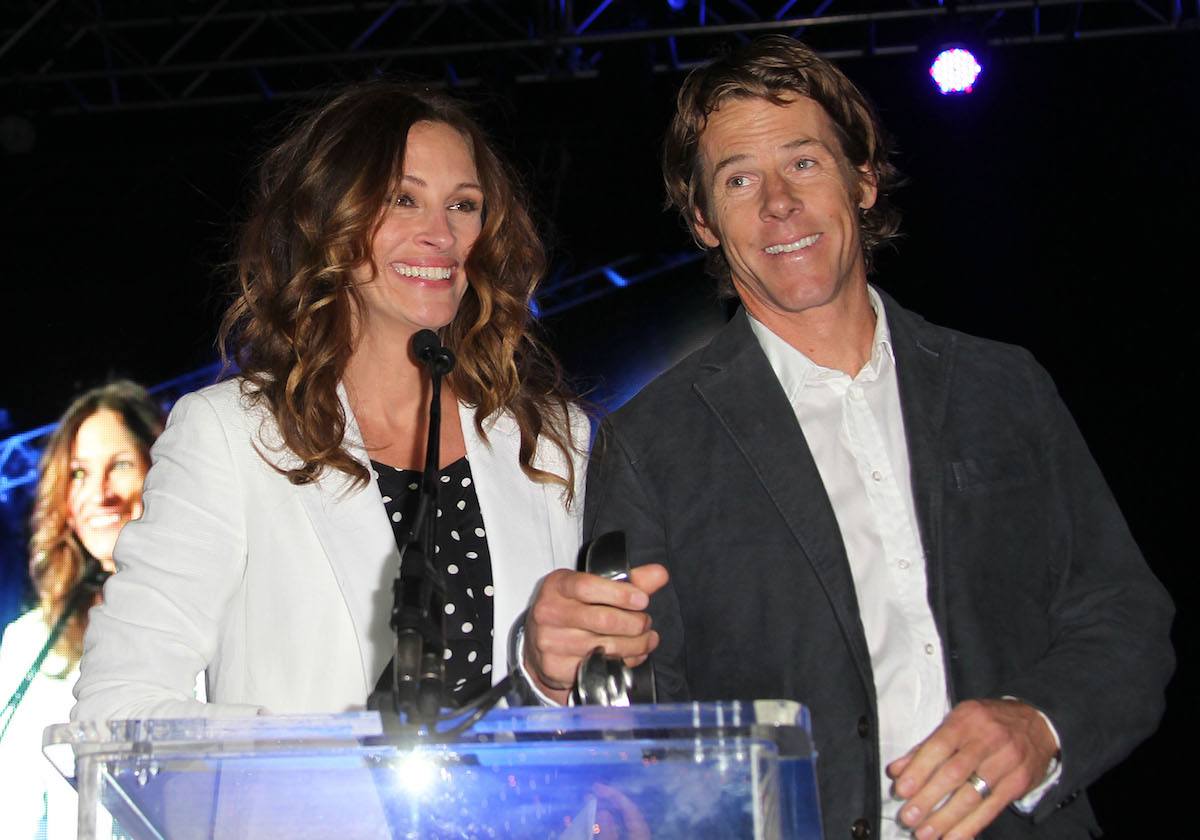 When Daniel Moder met Julia Roberts in 2000, he was already a huge fan. How could he not be — after all, she was one of the biggest stars in the world. He acted as cinematographer on her film, The Mexican, and the pair hit it off. Following his divorce from his first wife and her separation from long-time partner Benjamin Bratt, the two married in 2002.
Thus far, they've managed to sustain one of the longer marriages in Hollywood. They have three children, and keep a relatively low profile despite her perpetual A-list status.
7. Jerry Seinfeld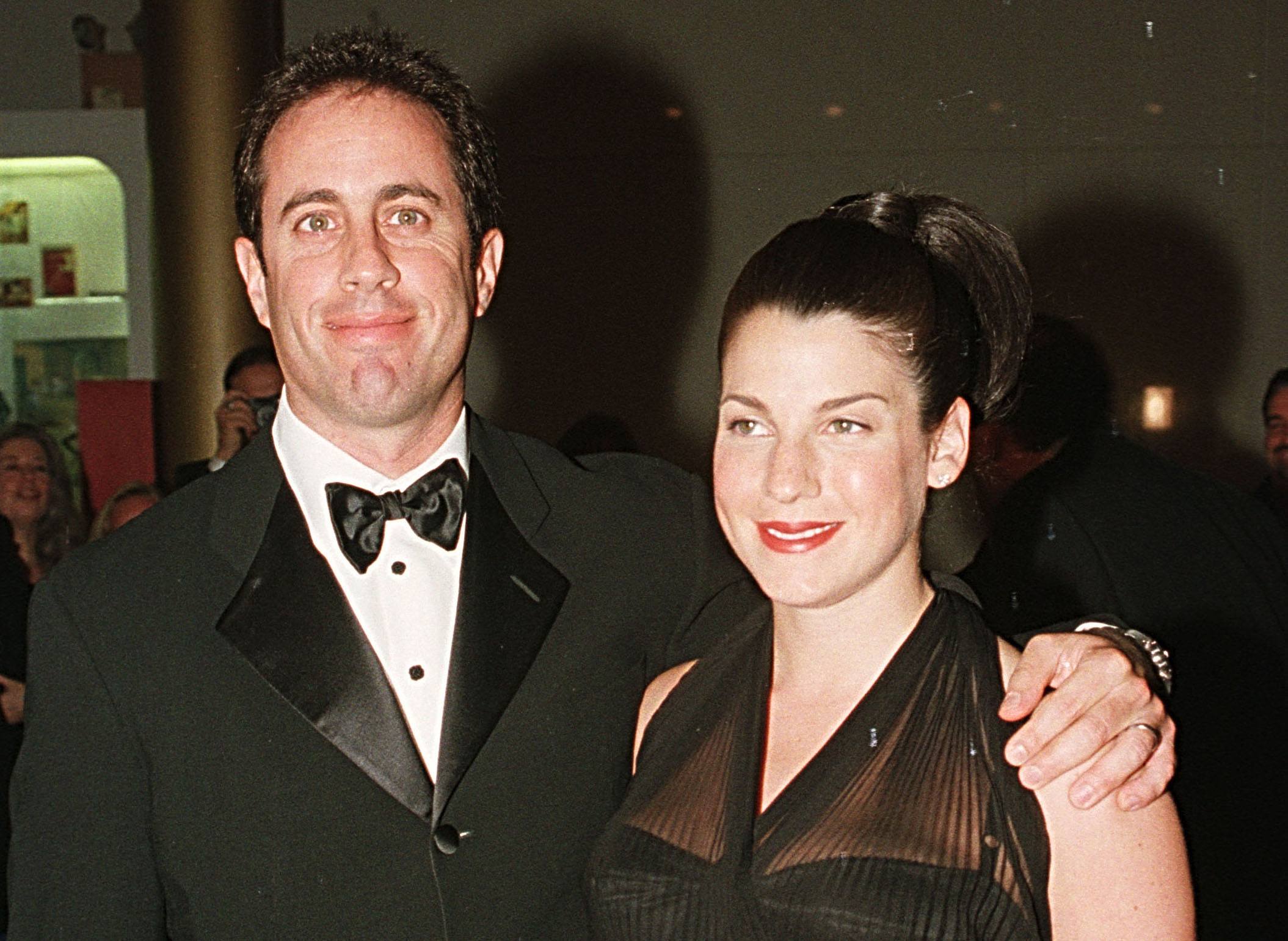 Though Jessica Seinfeld has never aspired to her husband's level of fame, she's seen her share of tabloid headlines over the years. The author and former public relations professional met Jerry Seinfeld while working out at a gym in 1998. And she raised eyebrows when she dumped her first husband in favor of the comedian, despite having just returned from her honeymoon.
Since then, Jessica has made a career for herself writing cookbooks and founding the charitable organization Baby Buggy. She and Seinfeld have been married since 1999, and have three children together.
8. Wiz Khalifa and Amber Rose
Amber Rose had already carved out her own career as a model and musician when she met Wiz Khalifa. But she was also a pretty big fan of the rapper in her own right. The pair met in 2011, hit it off, and began dating. In 2013, they wed, shortly after the birth of their son.
Despite their shared passions for hip hop music and each other, Rose and Khalifa couldn't make it work. She filed for divorce in 2014.
9. Jessica Alba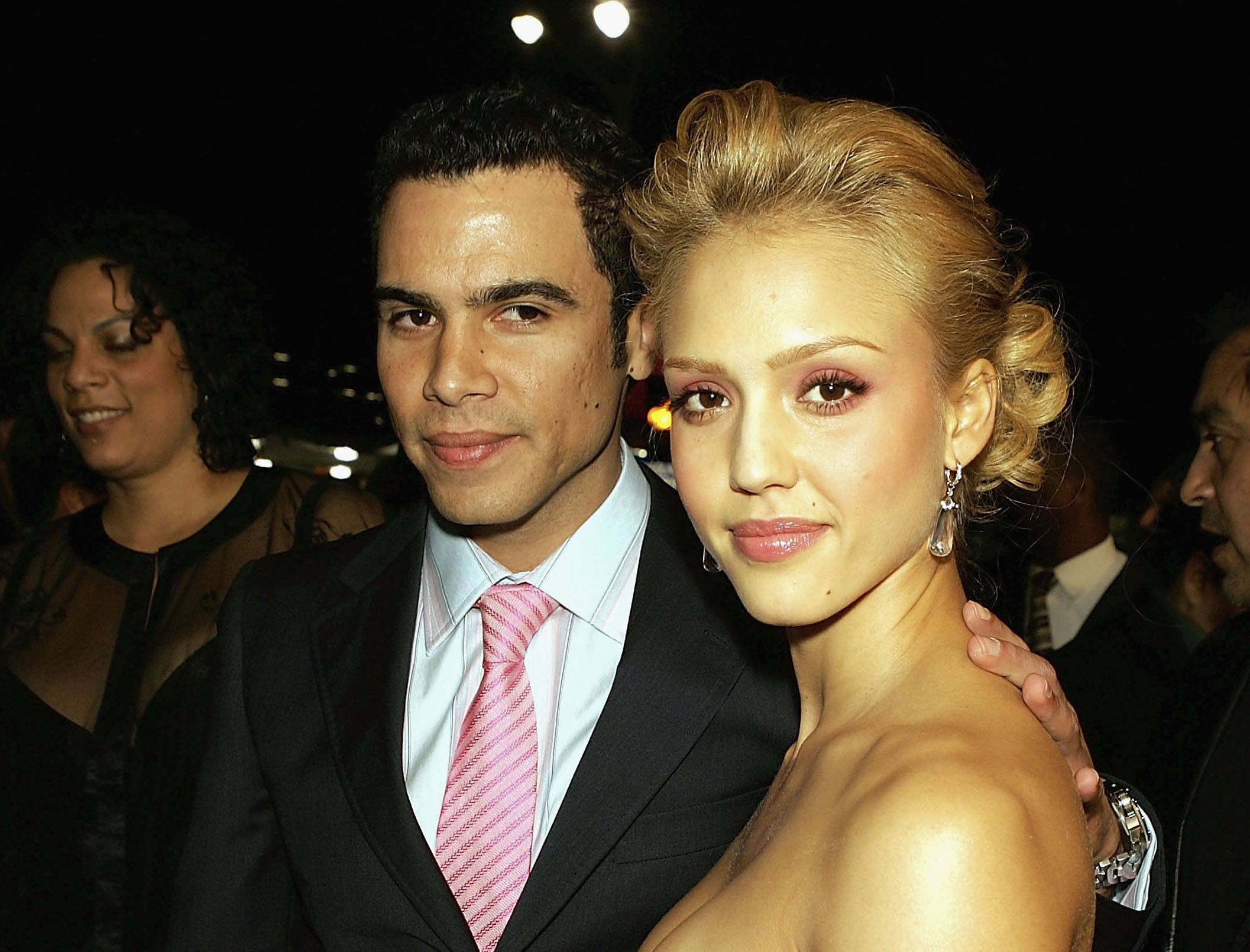 When Jessica Alba met Cash Warren in 2004, she probably could have dated anyone she wanted. But she was drawn to the Fantastic Four production assistant, and the pair soon hit it off. They married in 2008, and have settled into a solid routine raising their two daughters together. These days, Warren works as a film producer while Alba splits her time between her acting career and running The Honest Company.
10. Fergie and Josh Duhamel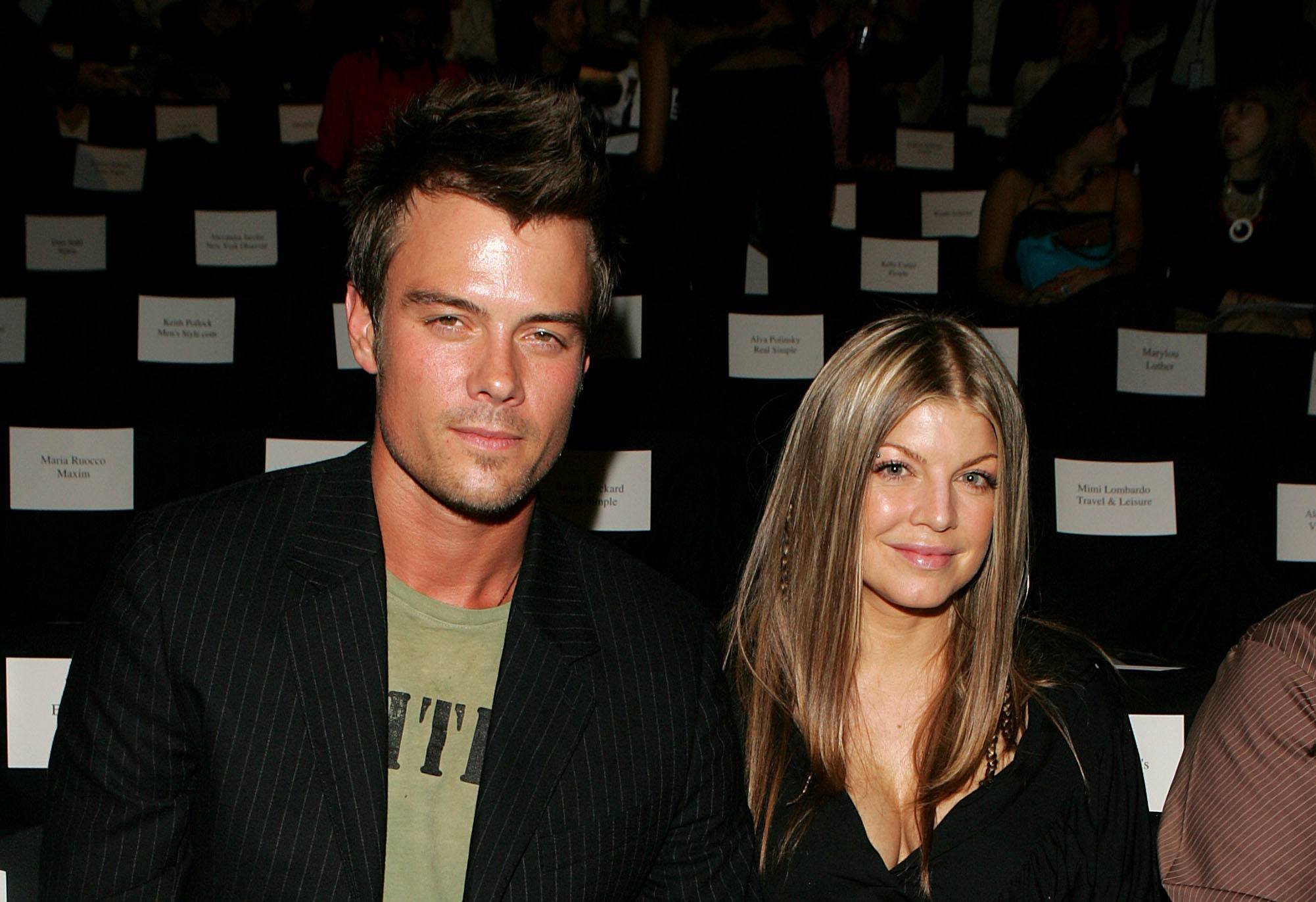 Actor Josh Duhamel has always exuded that kind of classic Hollywood cool. So it's hard to imagine him being tongue-tied around anyone, especially his future wife. But he'd been a long-time fan of Black Eyed Peas singer, Fergie — so he totally botched his chance to impress her when they met on the set of his series, Las Vegas.
He recently told the team at Good Morning America that he approached her and said, simply, "You're hot," to which she replied, "I know. I read it in a magazine." It turned out that he'd mentioned her in an interview before, and she was well aware of his long-standing crush.
It all worked out in the end — they began dating in 2004, and eventually married in 2009.
11. Mariah Carey and Nick Cannon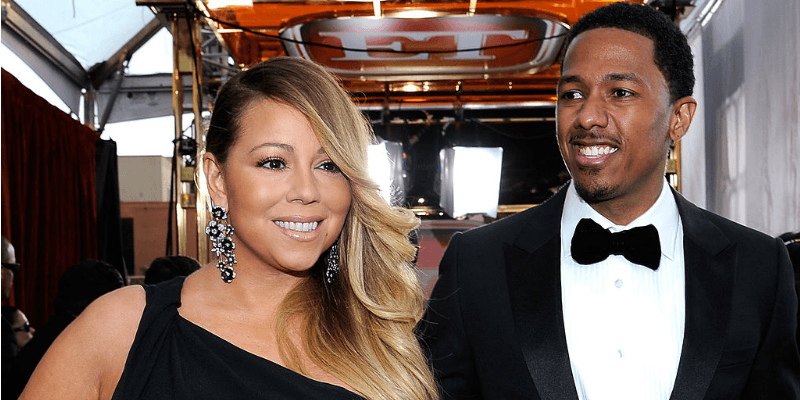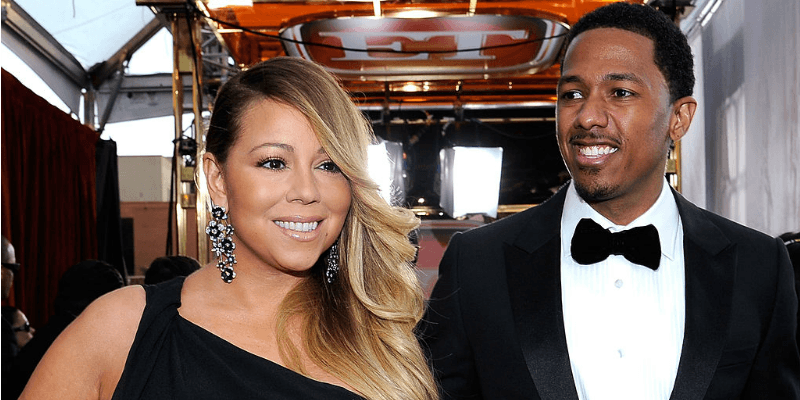 If you grew up in the 1980s or '90s, it's almost a given that you knew and loved Mariah Carey. But in Nick Cannon's case, he got to translate his long-term crush on the pop songstress into a full-fledged romance. The couple married in 2008, and Carey gave birth to their children, fraternal twins, on their third wedding anniversary in 2011.
Sadly, the couple separated in 2014 and ultimately divorced in 2016.
12. Gwyneth Paltrow and Chris Martin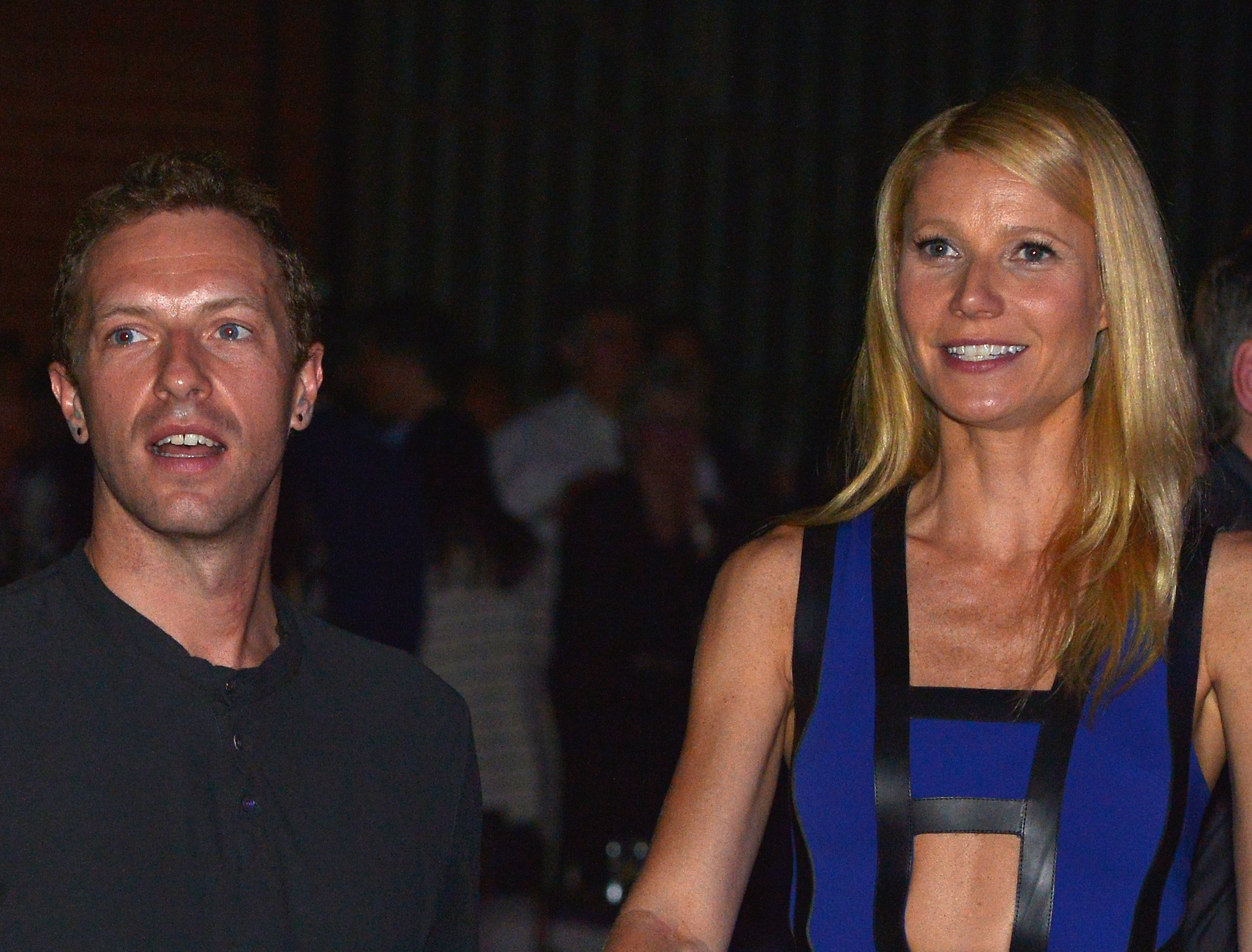 You'd think that Chris Martin, lead singer of Coldplay, would have been starstruck when an Oscar-winning actress came backstage to meet him. But it seems as though the opposite may have been true. Gwyneth Paltrow sought out the band's front man after being wowed by their concert, and the two hit it off.
They married in 2003 and had two children together. Though they divorced in 2016, Paltrow remains a fan of her husband's music. She was spotted at a Coldplay concert last summer.
13. Anne Hathaway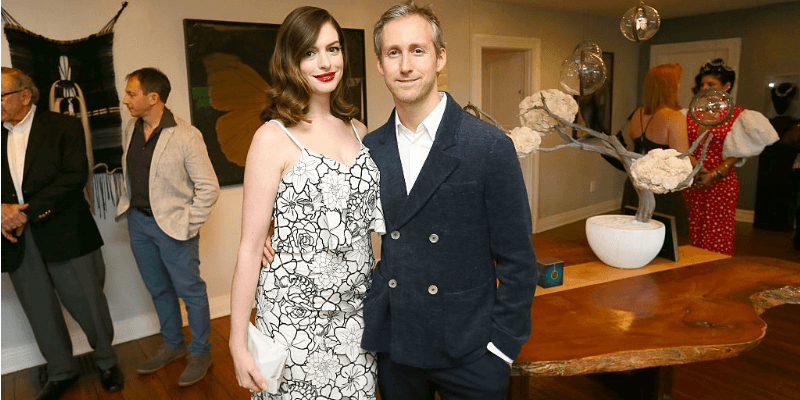 It takes a special kind of person to keep up with the pressure of life in the public eye. Anne Hathaway was lucky enough to find that in Adam Shulman, her producer husband. The pair met in 2008 through a mutual friend — it turned out that Shulman had admired Hathaway from quite some time. Their chemistry was undeniable, according to the Oscar-winning actress, and they soon became inseparable.
Hathaway and Shulman married in 2012, and welcomed their first child in 2016.
14. Christian Bale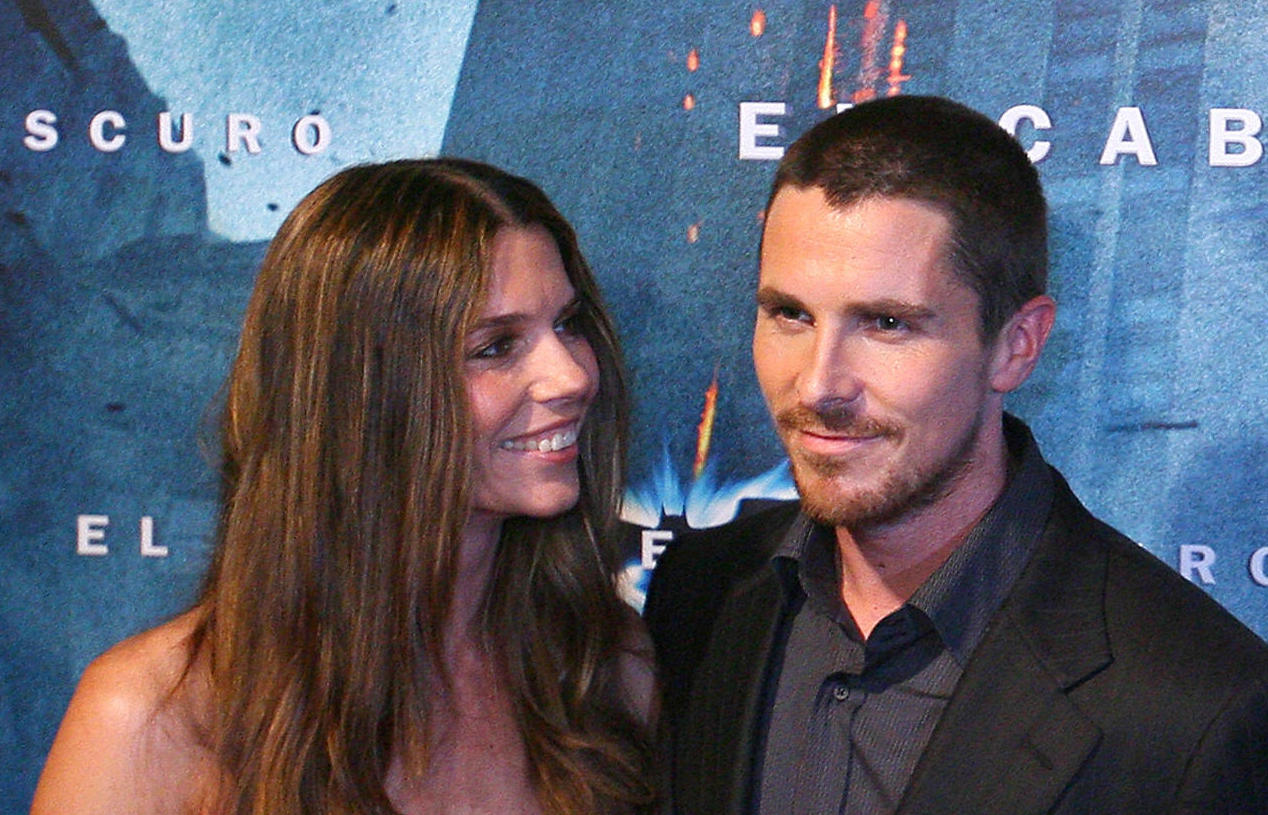 Before Christian Bale met Sibi Blazic, he wasn't ever planning on getting married. But the personal assistant, who worked for his friend Winona Ryder, changed his mind. The pair hit it off instantly, and married in 2000.
Now 15 years into their marriage, their relationship seems to be stronger than ever — he thanked her profusely during his Academy Award acceptance speech, and has credited her with grounding him during even his most extreme bouts of method acting.
15. Patrick Dempsey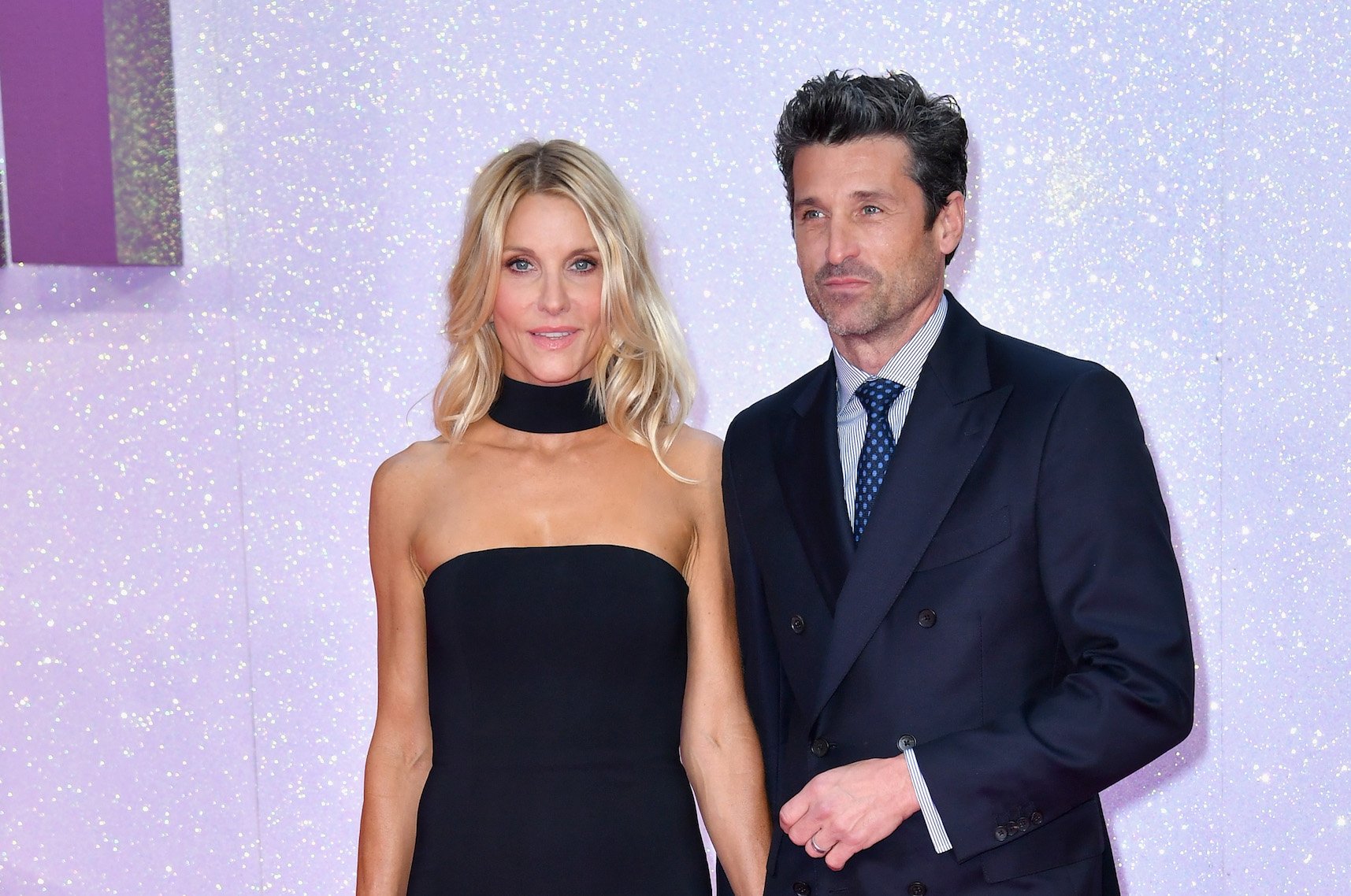 In the mid 1990s, Jillian Fink was working in a Los Angeles salon. And when she saw the name of one of her favorite actors, Patrick Dempsey, in her appointment book, she figured it was just a Hollywood prank. So when the Can't Buy Me Love star actually showed up, she was understandably geeked.
The pair flirted with each other for a while — they were both already in relationships — before coupling off officially. They married in 1999, and have three children together. Their relationship has had its ups and downs: Fink filed for divorce in January 2015, but the pair reconciled soon after.
16. Ruben Studdard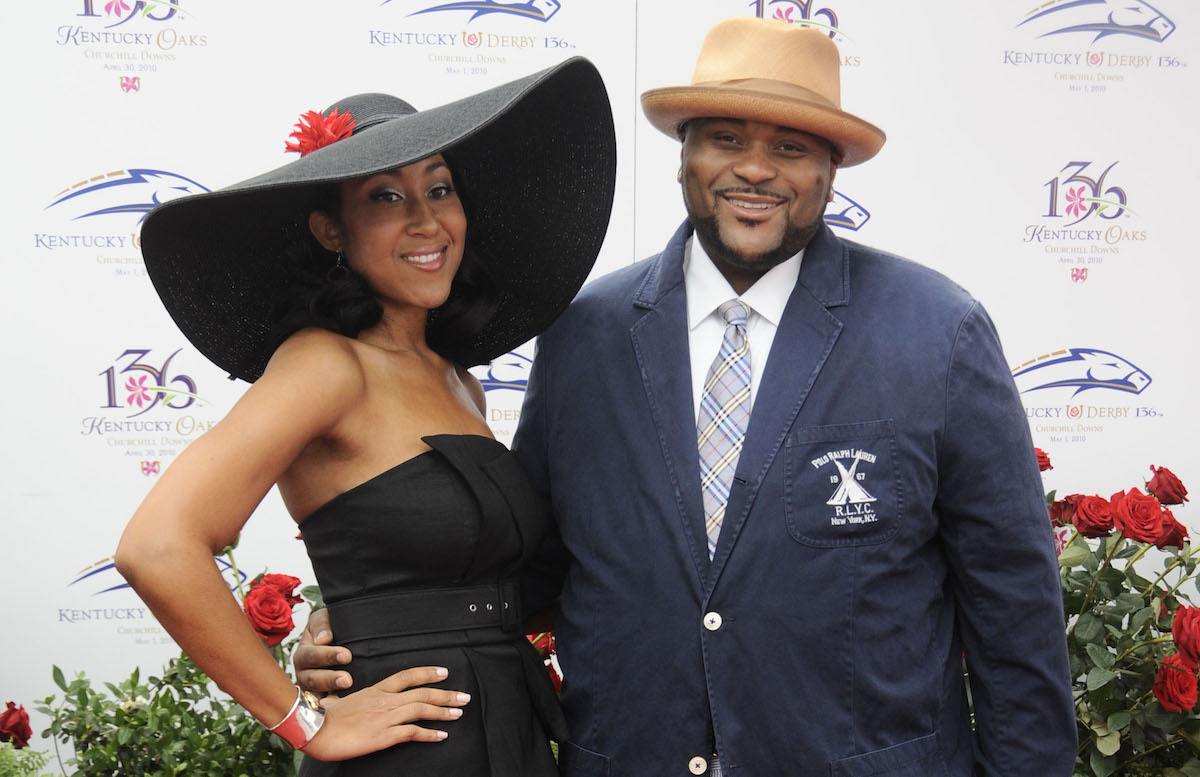 It was just another CD signing event for American Idol's Ruben Studdard. That is, until he saw fan Zuri McCant, who waited in line to get his autograph. Studdard was smitten, and the pair began dating soon after they first met in October 2006. They made it official in 2008, but their marital bliss was short lived. Studdard filed for divorce from McCant in 2011, citing irreconcilable differences, and their marriage was officially dissolved in 2012.
17. Tom Brady and Gisele Bündchen
When you're one of the most famous models in the world, it's probably not too hard to find a date. But Gisele Bündchen didn't get a chance to meet her husband, Tom Brady, until their mutual friends set them up on a blind date. The Brazilian model had made her interest in the Patriots' quarterback pretty clear before the two even met. To the surprise of likely no one, Brady was not opposed to pursuing a relationship, either.
Bündchen and Brady married in 2009, and now have two children together. And you can still see her cheering him on in the stands.
18. Conan O'Brien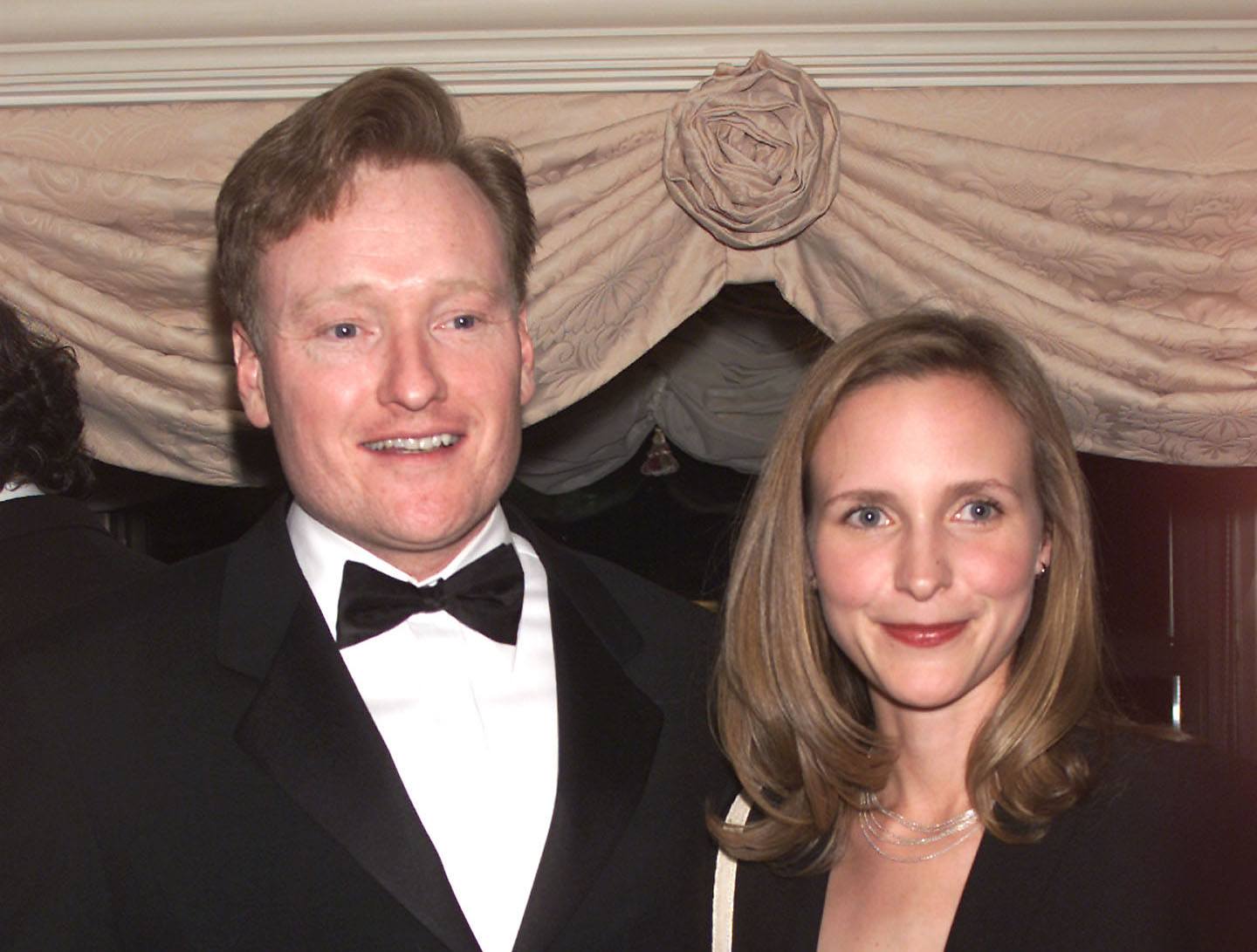 For Conan O'Brien, it was love at first sight when he met his future wife. Liza Powel was a copywriter who teamed up with the former Late Night host in 2000 for a project. But they wound up with a much deeper connection.
O'Brien told Piers Morgan that there's footage of him "literally falling for my wife" thanks to the fact that cameras were rolling during their meeting. While she was already a fan of his work, he, too, instantly became a fan of her sense of humor. They married in 2002, and have two children.
19. Tobey Maguire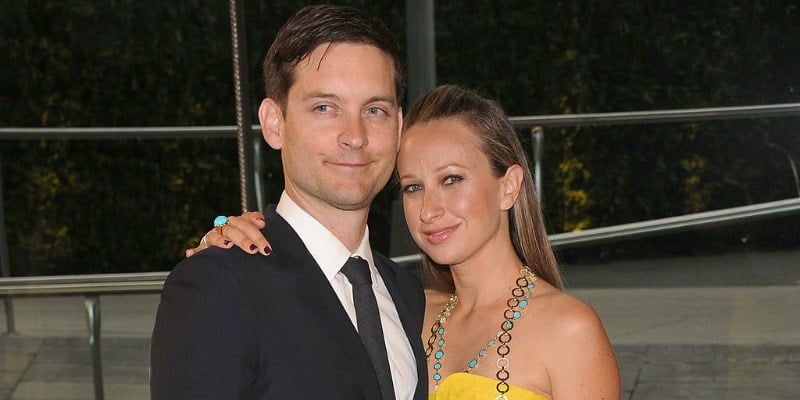 In 2003, jewelry designer Jennifer Meyer met her future husband, Tobey Maguire, on the set of his Oscar-nominated film, Seabiscuit. Little did she know that she would soon fall in love with the Spider-Man actor. Three years later, they welcomed their first child, and in 2007 they were married. In the decade since, they've had another child and, sadly, announced their separation. But it appears that they're trying to make the transition as easy as possible on their family.
20. Kelsey Grammer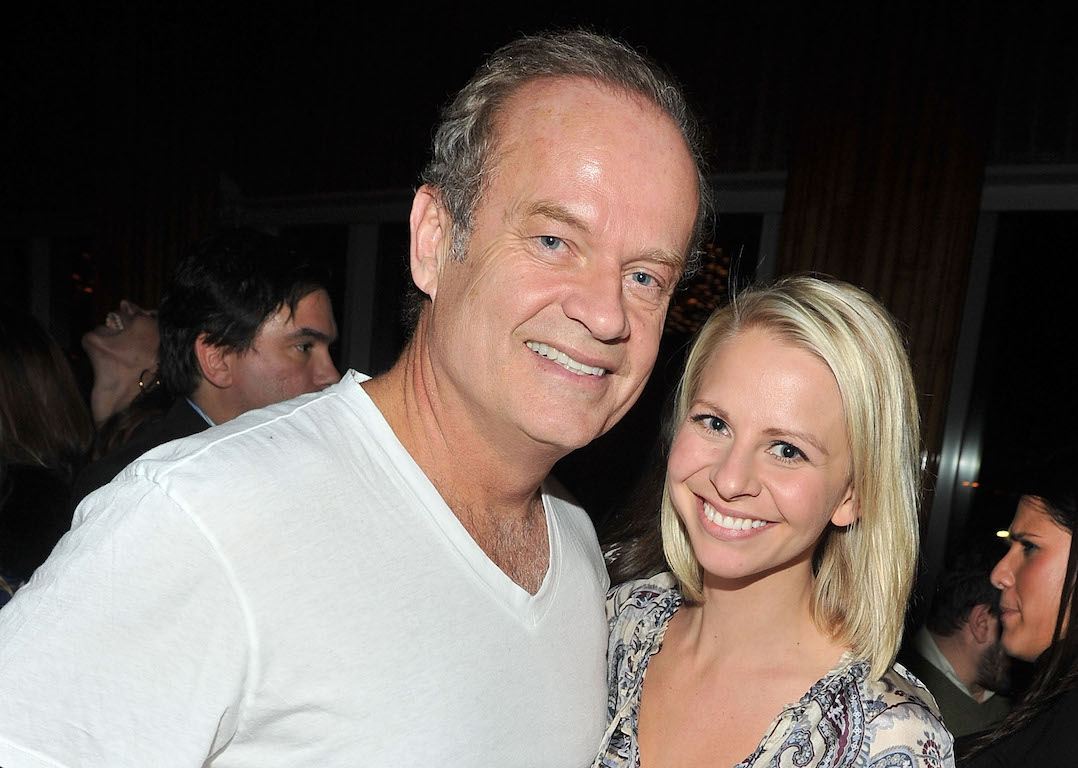 Frasier's Kelsey Grammer is no stranger to walking down the aisle. He's been married four times — and was definitely attached when he met Kayte Walsh, a flight attendant who is 25 years younger than him. Still, those hurdles weren't enough to keep the pair apart. Grammer proposed to Walsh in 2011, just weeks after his divorce from Real Housewives' Camille Grammer was finalized. The pair married in 2011, and now have three children together.
21. Adam Sandler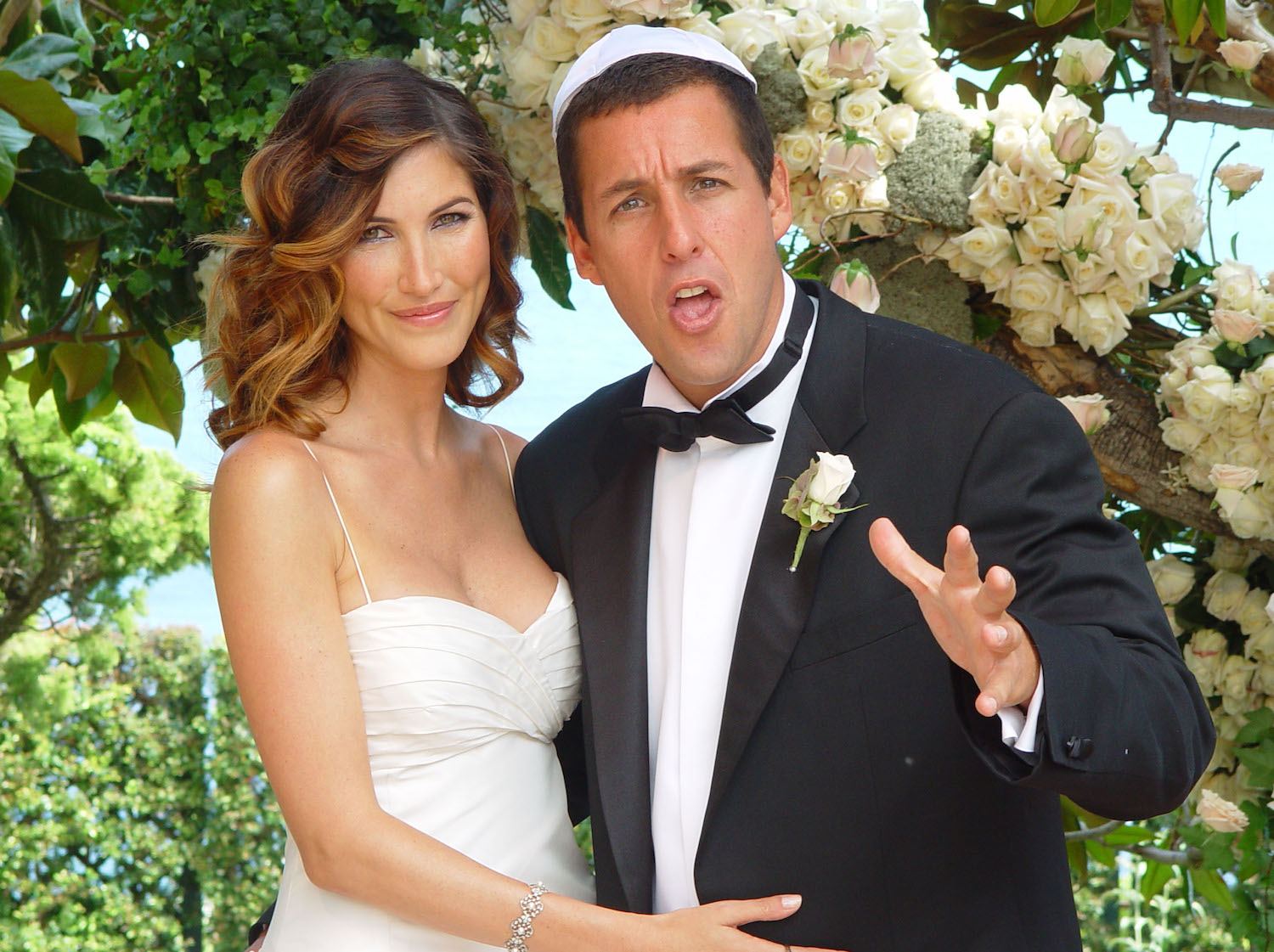 Adam Sandler was at the height of his career when he met his bride-to-be, Jacqueline Titone. At the time, she was an aspiring actress, and friendly with Sandler's frequent co-star, Rob Schneider. After they connected, it seems, Sandler was just as enamored with Titone as she was with him. The pair dated for a few years before tying the knot in 2003, and have two children together.
22. Matt Damon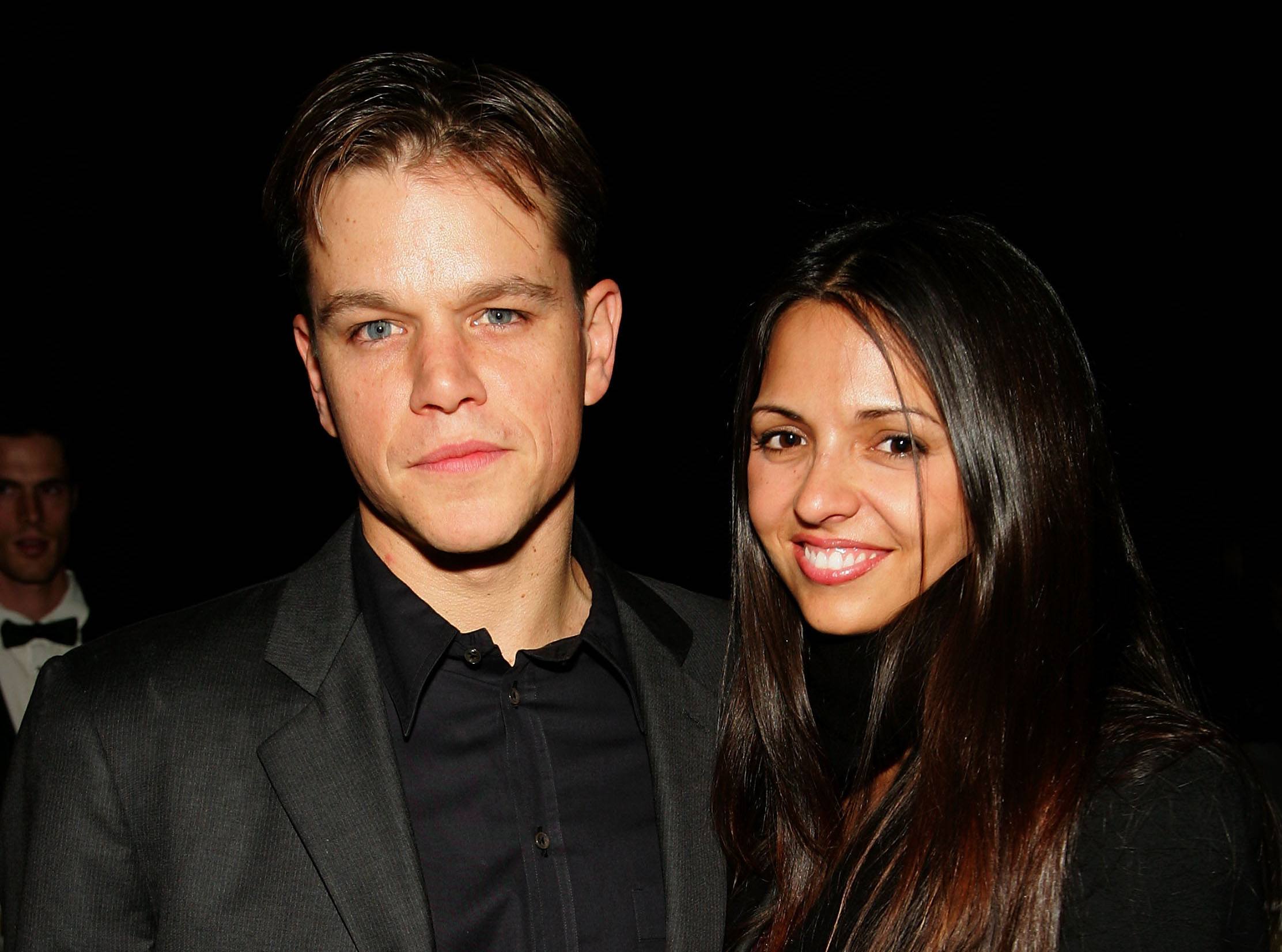 Pretty much everyone — except Jimmy Kimmel — is a fan of Matt Damon. But he only has eyes for one of his admirers: his wife of more than a decade, Luciana Barroso. The Martian star met Barroso, then a waitress, while he was living in Miami and filming the 2003 film, Stuck on You. Damon pursued her, and the pair eventually married in 2005. Twelve years and three kids later, they're still going strong.
23. John Travolta and Kelly Preston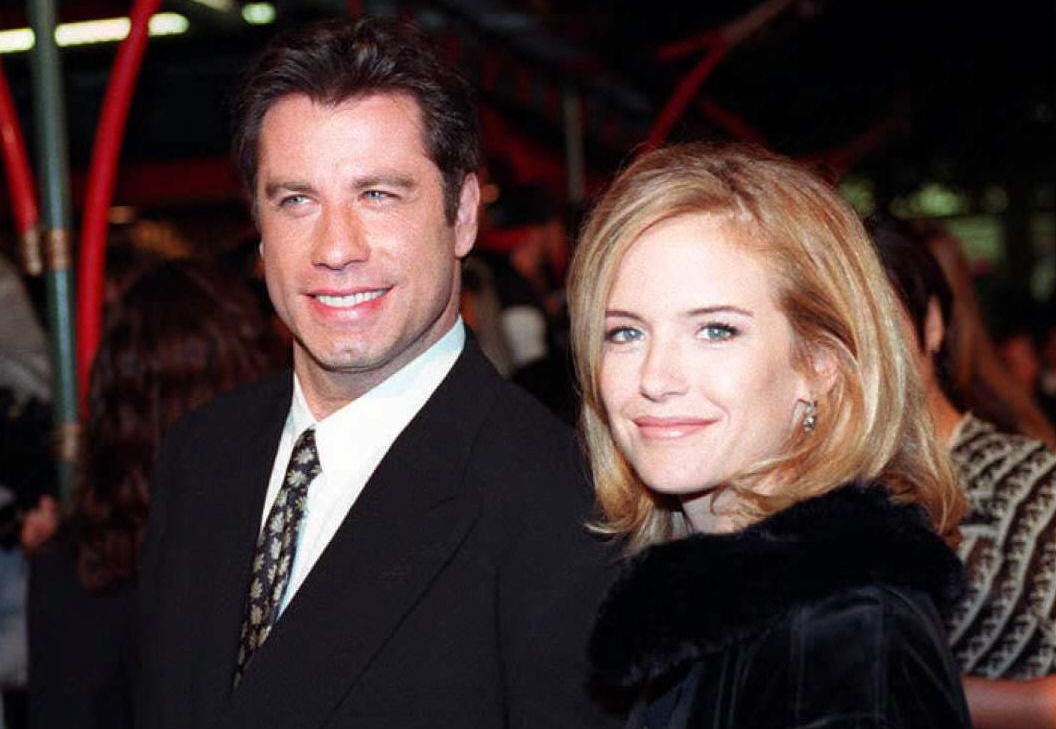 Actress Kelly Preston was very familiar with John Travolta when they worked together on the 1987 film, The Experts. After all, she'd been a fan of his for years — she'd even once had a premonition that she'd marry him after seeing one of his films. In Preston's case, dreams really did come true, because she wed the Saturday Night Fever star in 1991.
Their relationship hasn't been without struggle; they lost a child, and have been plagued by rumors about Travolta's sexuality and their lives as Scientologists. But more than 25 years after they walked down the aisle, they're still standing by each other's side.
24. Elvis Presley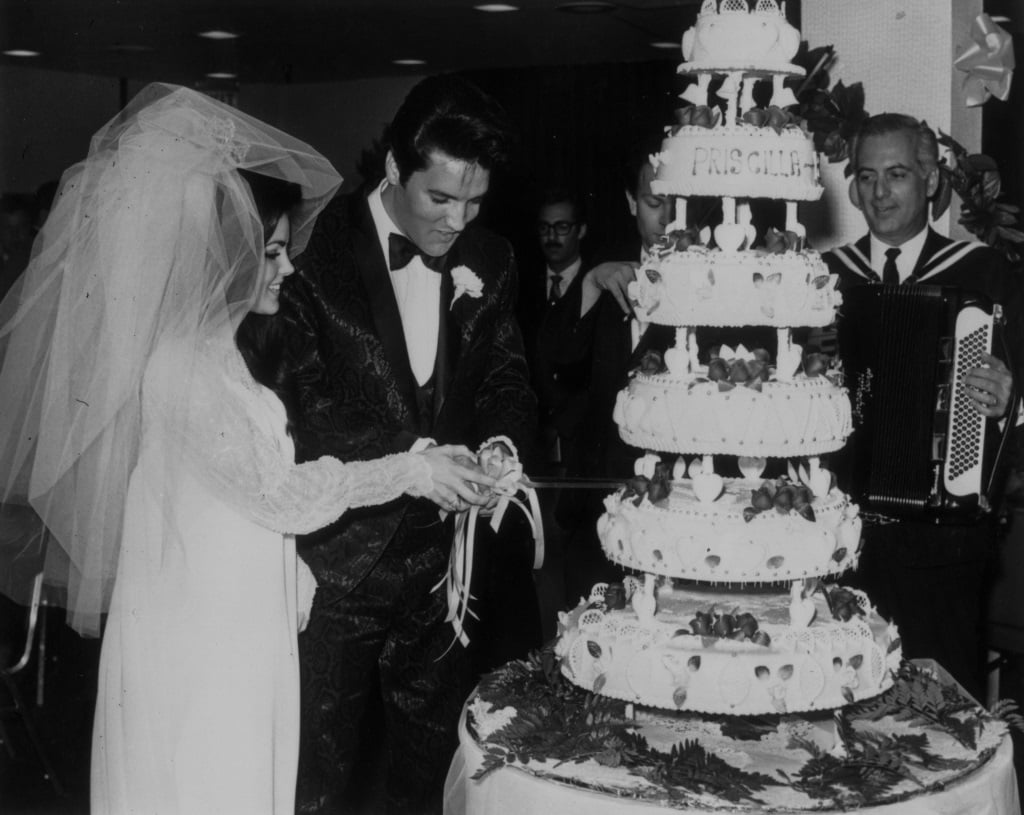 Before "Jailhouse Rock," before he was the King, Elvis Presley was just another singer dreaming of his big break. And from the get go, Priscilla Presley was in his corner, rooting for his success. The iconic singer met his wife when she was just 14 years old, and they married seven years later, in 1967.
It was a sweet love story, but one that wouldn't last. As Presley became more famous, his relationship with Priscilla became strained. It ultimately transitioned to volatile, and Priscilla divorced Presley in 1973.
25. Tom Cruise and Katie Holmes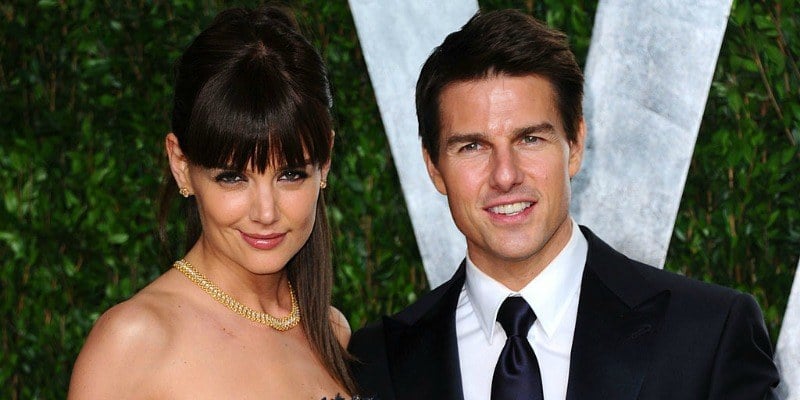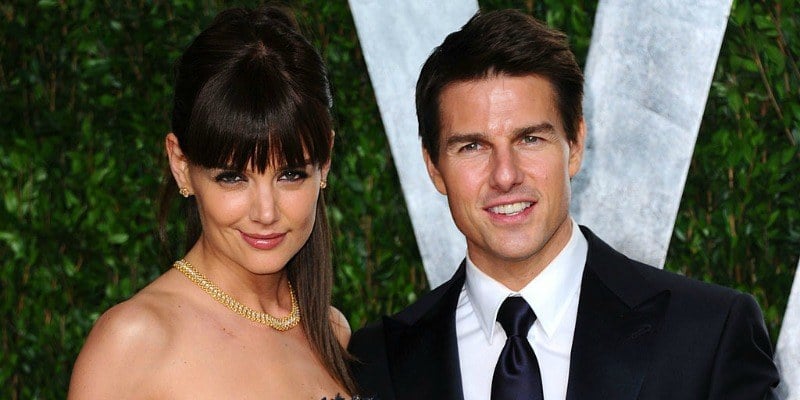 It's not uncommon to grow up with photos of your favorite celebrities decorating your bedroom walls. It's a little less common to eventually marry said childhood crush. Though that didn't exactly work out for Katie Holmes in the end, she did have the distinct honor of having an adolescent dream come true.
In 2005, she met Tom Cruise, who she'd pined after as a teenager. Shortly thereafter, the two began a whirlwind — and occasionally surreal — courtship that ended in a lavish 2006 wedding. Following rumors of marital strain due to Cruise's devotion to Scientology, Holmes divorced her superstar husband in 2012. She probably took whatever pictures she still had of him off her walls, too.
Follow Katherine Webb on Twitter @prufrox
Check out Entertainment Cheat Sheet on Facebook!