Celebrities Who Nearly Died Because of a Drug Addiction
Celebrities look like they have it all. From careers that bring them fame, opulence, and rewards, these stars seem to be living their lives without a care in the world. Despite all of this, famous people are still human beings, and like regular folks, they also have struggles which can include drug addiction.
Battling drugs and alcohol addiction is already difficult enough. However, when you are a celebrity with access to narcotics and alcohol in abundance, it can be even harder to kick the habit. It also doesn't help when you live under a microscope, and the entire world is watching to see if you might stumble.
These 15 celebrities nearly died while struggling with addiction.
Robert Downey Jr.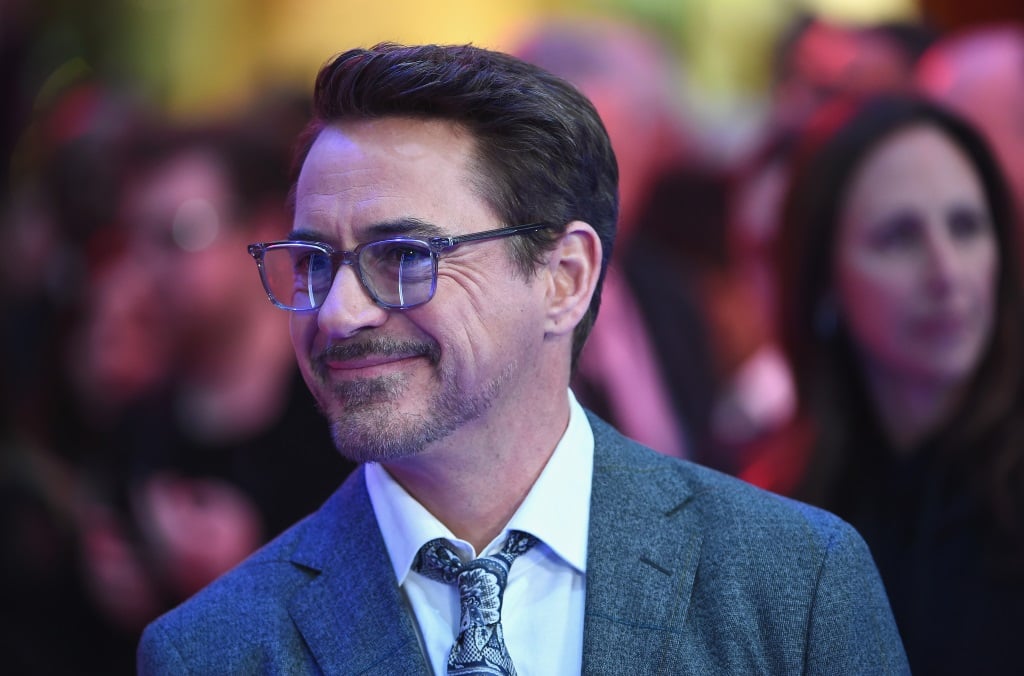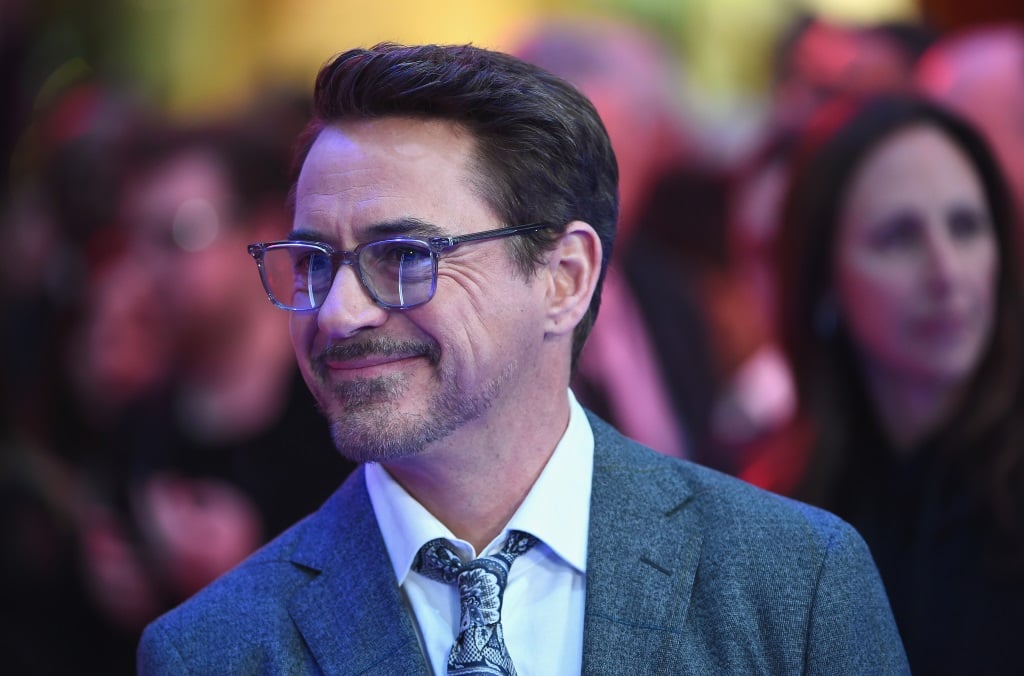 Marvel superstar Robert Downey Jr. has had quite the comeback over the past several years. Though the Iron Man actor started off as a sucessful young actor, he fell into oblivion because of his heroin, cocaine, and alcohol addiction.
Downey was sent to jail numerous times, was once found in a rat-infested hotel in LA, and even drunkenly raced his car down Sunset Blvd. Luckily, the Avengers star was able to overcome his addiction and is now one of the highest-paid actors on the planet.
Next: A humanitarian, actress, and director
Angelina Jolie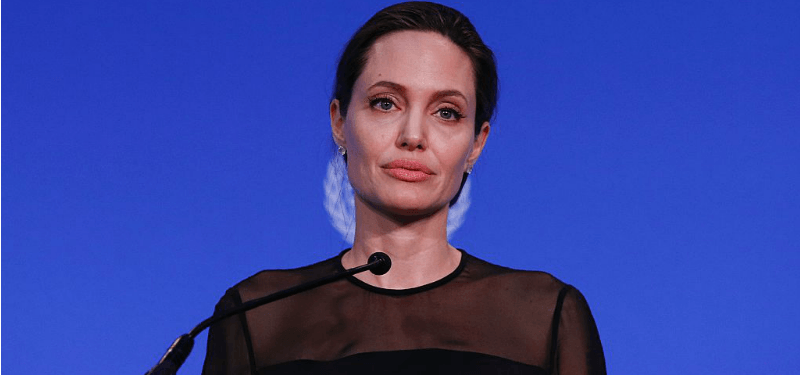 She's one of Hollywood's biggest stars now, but Angelina Jolie had a very difficult childhood. She admitted that she tried "every drug possible" in the '90s including heroin, cocaine, and LSD.
Jolie has done quite a bit of healing since then. Now, she is a mother of six and a major humanitarian and philanthropist.
Next: A Hollywood legend
Burt Reynolds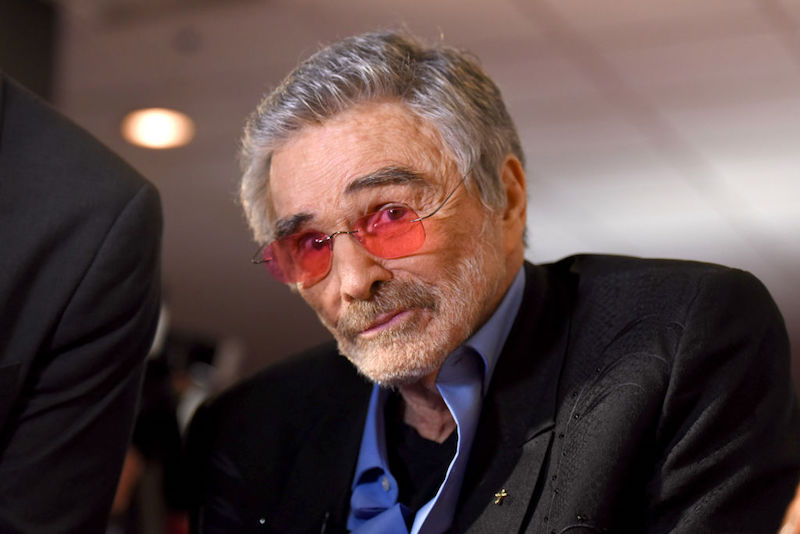 In the late '80s and early '90s, the legendary Burt Reynolds had become addicted to the controversial prescription sleeping pill, Halcion. Reynolds was trying to quit cold turkey after being dependent for four years.
Unfortunately, he slipped into a coma and nearly died. He recalls hearing the doctors say, "We're losing him."
Next: A Disney Channel star
Demi Lovato
In her new documentary Simply Complicated, Demi Lovato talks openly about her drug addiction and her struggles with an eating disorder. She explained, "I was using while I had a sober companion and I went through like 20 sober companions. I was either craving drugs or on drugs. I was not easy to work with. It's embarrassing to look back at the person that I was."
At one point, Lovato's manager had to threaten to drop her if she did not get clean, which helped motivate her to get sober.
Next: This hilarious comic 
Russell Brand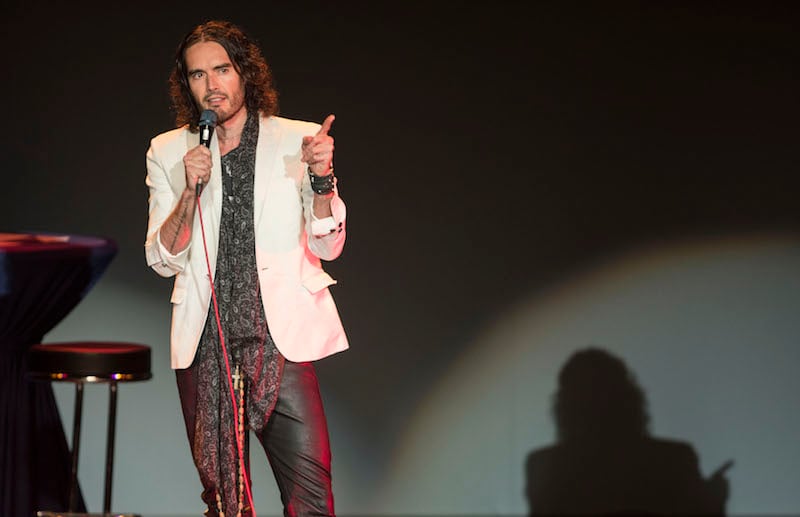 Actor Russell Brand has never shied away from discussing his past struggles with addiction. He was even candid when he told The Spectator that last time he thought of using was "yesterday."
To remind himself of how far he has come, Brand has a video of himself slumped against the wall, inhaling cocaine from crumpled foil. Grateful to be alive, Brand has set up a fund called Give It Up to help other people.
Next: A member of the Black Eyed Peas
Fergie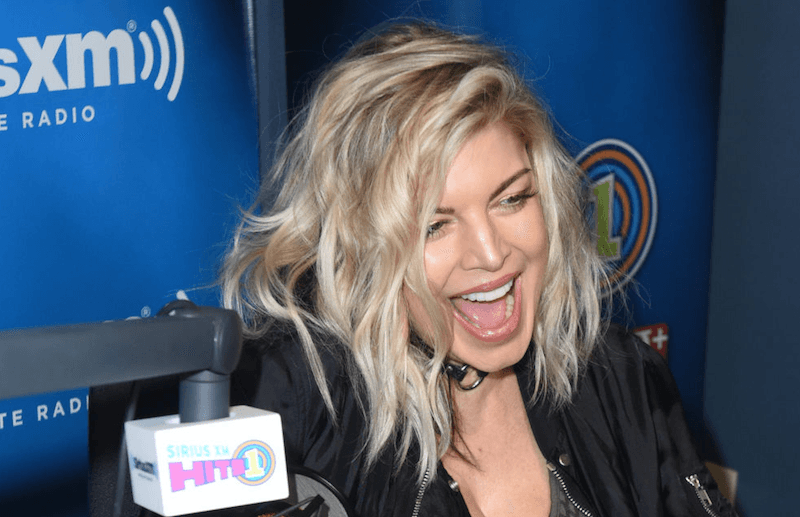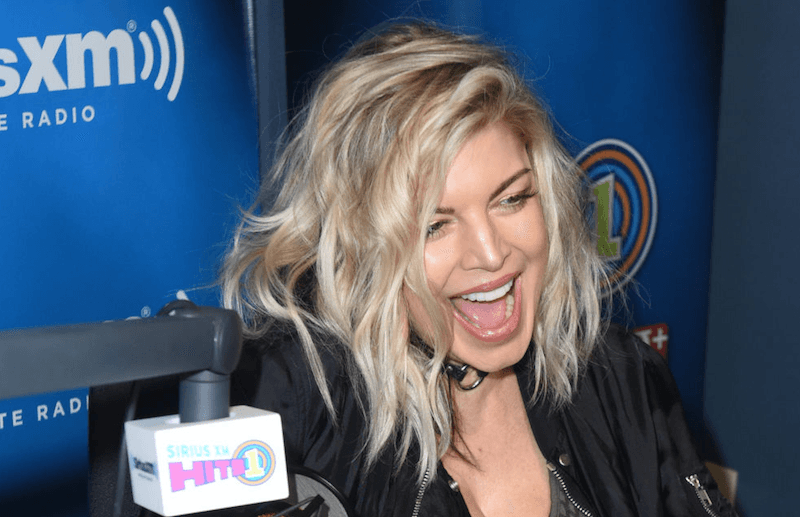 From her days in The Black Eyed Peas to her own stellar solo-career, Fergie seems to have it all together, but that wasn't always the case. In 2012, Fergie was on Oprah: The Next Chapter when she revealed her past addictions. She said, "From ecstasy, it went to crystal meth. With any drugs, everything is great at the beginning, and then slowly your life starts to spiral down. [I was] 90 pounds at one point."
The singer said she was so paranoid, she thought the FBI was tracking her every move. She was able to quit only after she began going to church and made a deal with God.
Next: This "What About Us" singer
Pink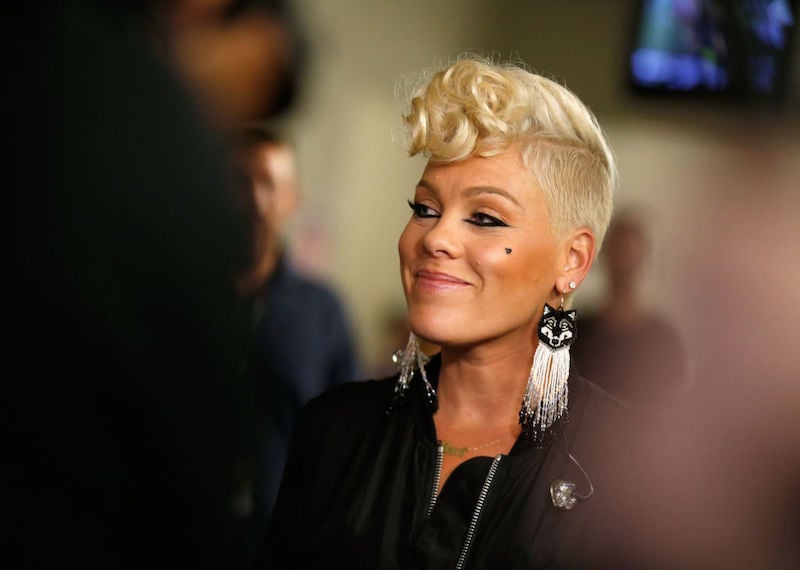 Today we know Pink as the ultra-successful kickass feminist and soulful songstress who can belt out anything. However, the mom of two has certainly had some struggles. In 1995, she suffered from a drug overdose. She was using ecstasy, special K, and crystal meth.
Though the 38-year-old has been able to carve out a beautiful life for herself, drug abuse still hits home for her. In 2010, Pink lost her best friend to a drug overdose.
Next: A former NBA star
Lamar Odom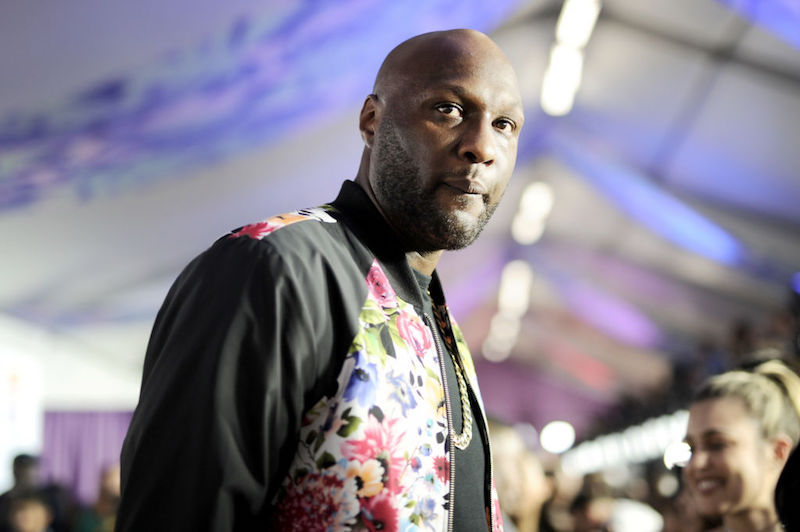 Perhaps the most publically documented celebrity drug overdose in recent years involved former NBA star, Lamar Odom. The former Laker has reportedly always had a problem with cocaine addiction. However, after his separation from ex-wife Khloe Kardashian and the end of his NBA career, the 38 -year-old went on a massive downward spiral.
In 2015, Odom was found unconscious at a Nevada brothel after having overdosed. He was in a coma and placed on life support for a few days before regaining consciousness. He had suffered several strokes and kidney failure. Odom is now clean and working every day on his recovery. Sadly, his best friend overdosed in 2015 as well and passed away.
Next: This legendary rapper
Eminem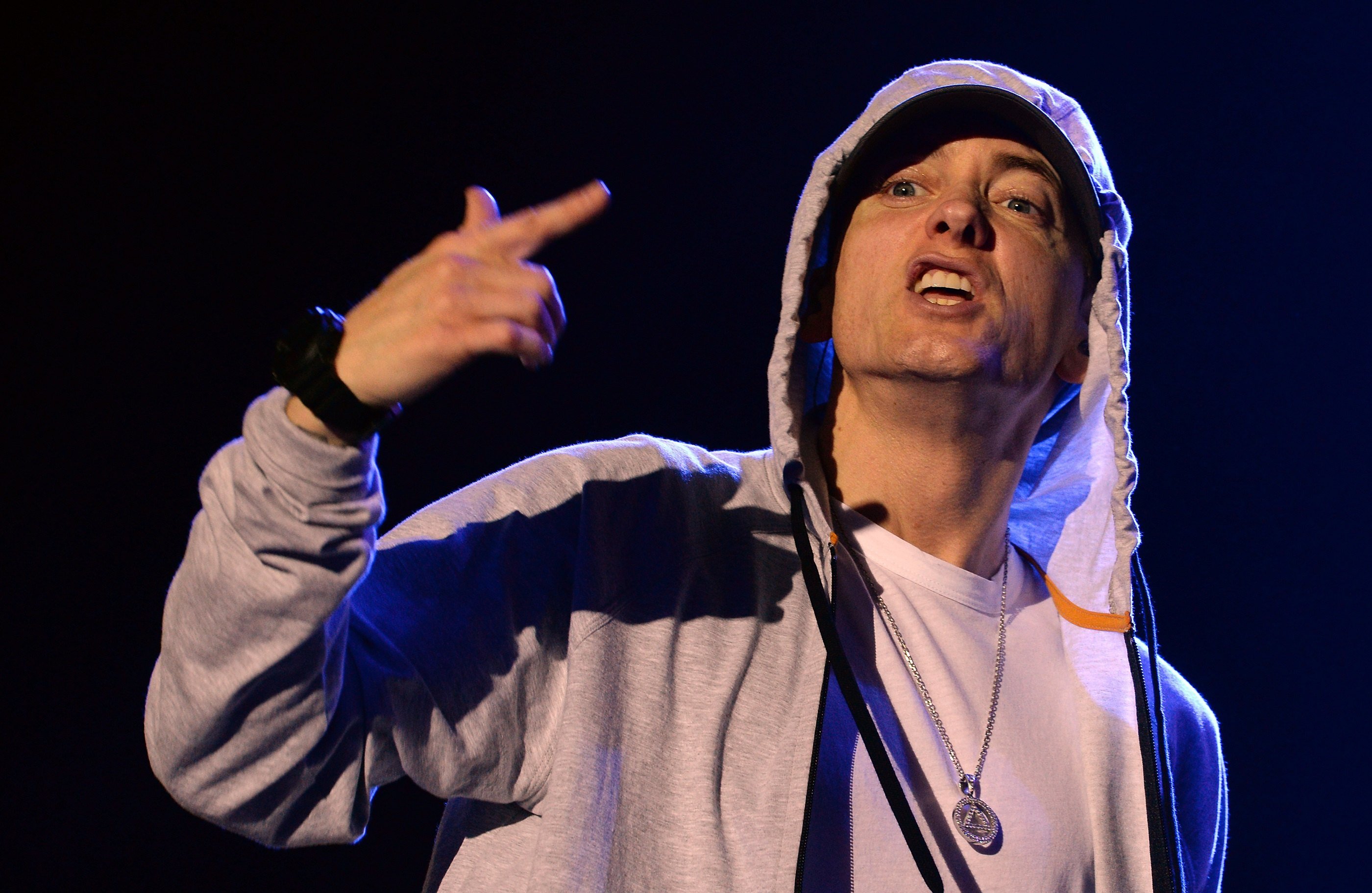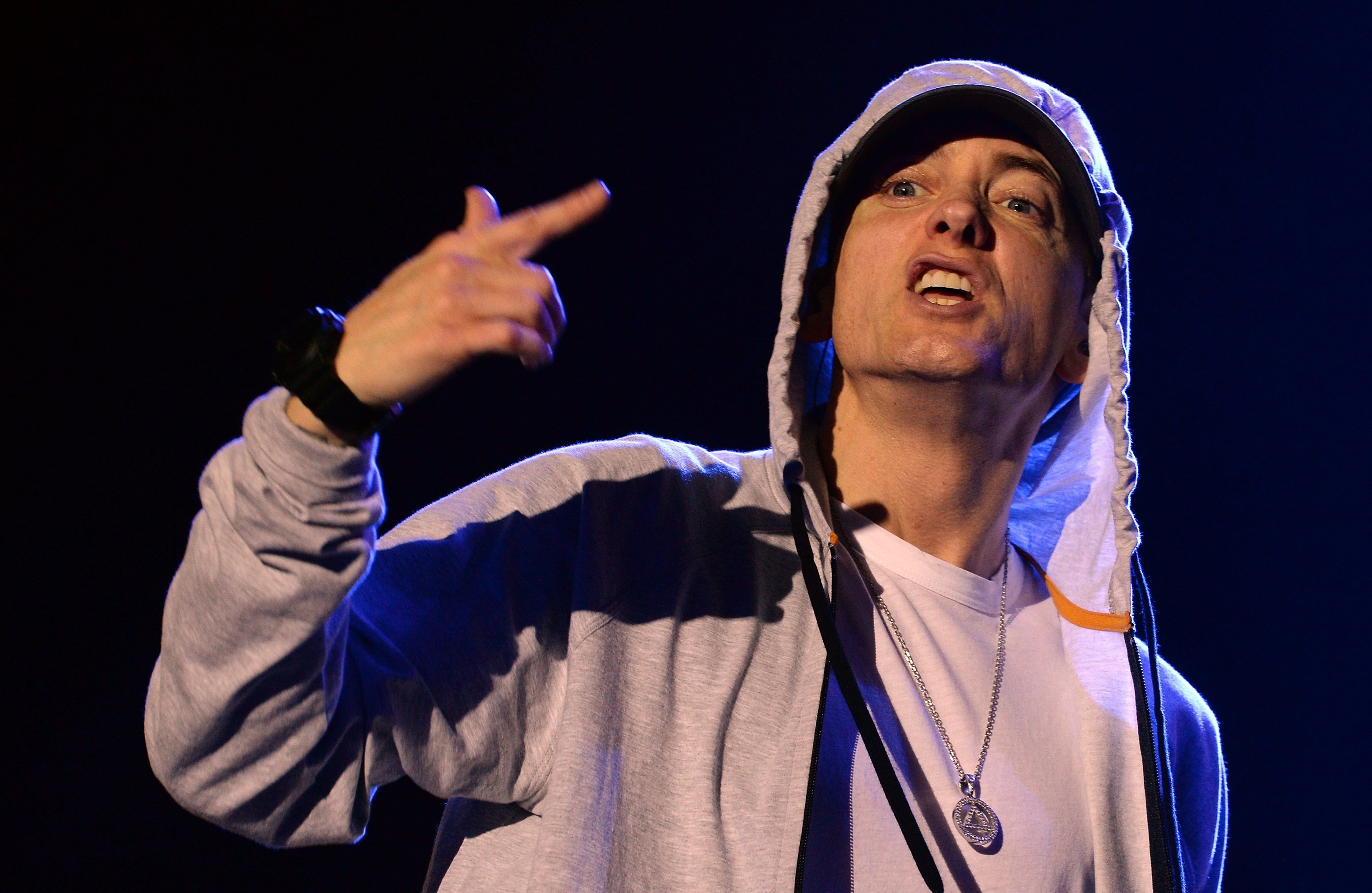 Rapper Eminem came clean about his struggles with addiction in 2010 when his album Recovery. The notoriously private rapper had an addiction to prescription medication. He said he even began mixing pills. He explained to MTV,  "Xanax, Valium, tomato, tomatoes, it's the same thing … F— it, take it." Eventually, the Detroit native was rushed to the hospital.
He said, "Had I got to the hospital about two hours later, I would have died. My organs were shutting down. My liver, kidneys, everything. They were gonna have to put me on dialysis. They didn't think I was gonna make it. My bottom was gonna be death."
Though the rapper relapsed within a month of being released, Eminem ultimately got clean because of his children.
Next: A Friends fan favorite
Matthew Perry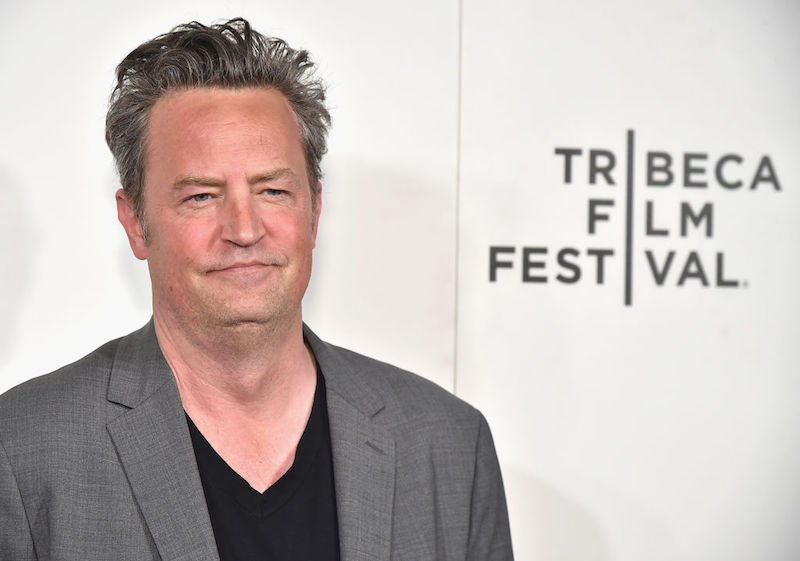 Though we all know Matthew Perry as Chandler Bing from Friends, it was not all fun and games for the actor when appearing on the show. Perry was just 24 years old when the series started and had already had some struggles with drugs and alcohol; they escalated with fame.
Perry was getting $1 million an episode by the time Friends wrapped, but he was often painfully hungover when filming. In 1997, he went to rehab for a Vicodin addiction. He entered rehab again in 2004 for additional drug and alcohol abuse.
Next: This young starlet
Lindsay Lohan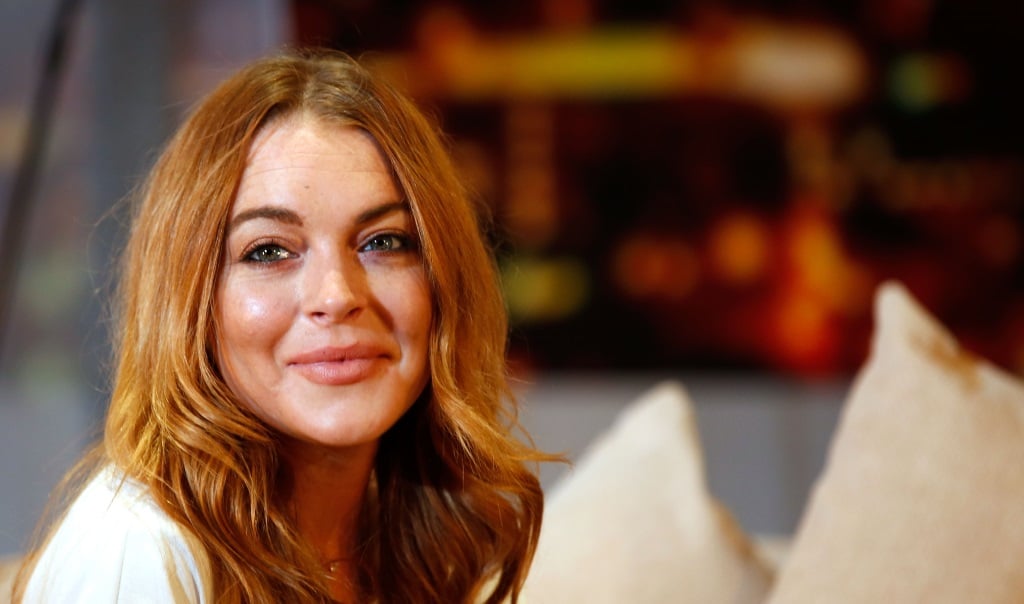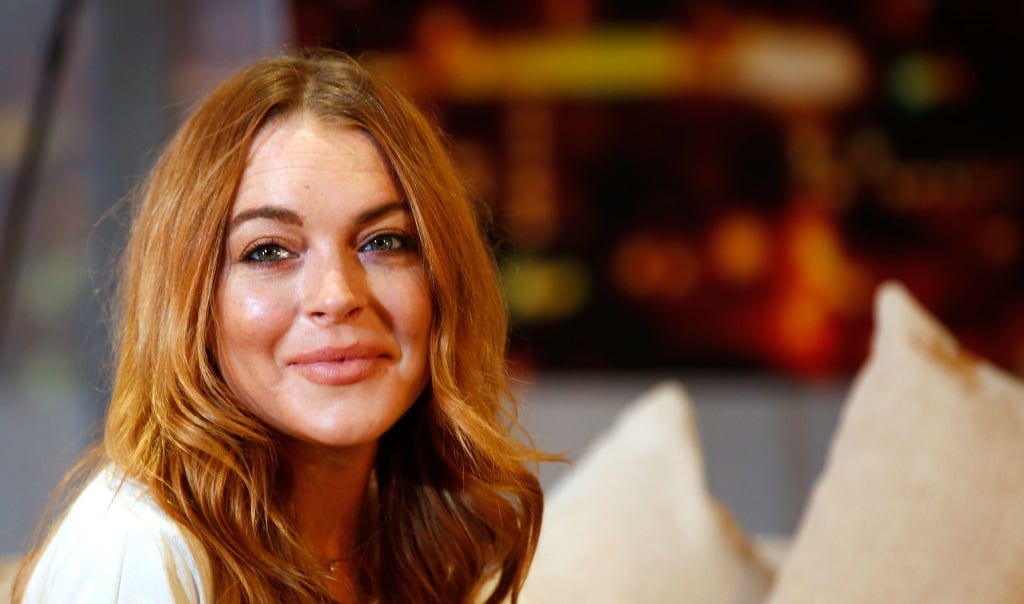 Though she was once a shining star in the entertainment industry, after many run-ins with the law and stints in rehab, Lindsay Lohan has stepped away from the spotlight.
In 2010 alone, Lohan entered rehab three times for cocaine and alcohol abuse.
Next: A singing sensation
Tony Bennett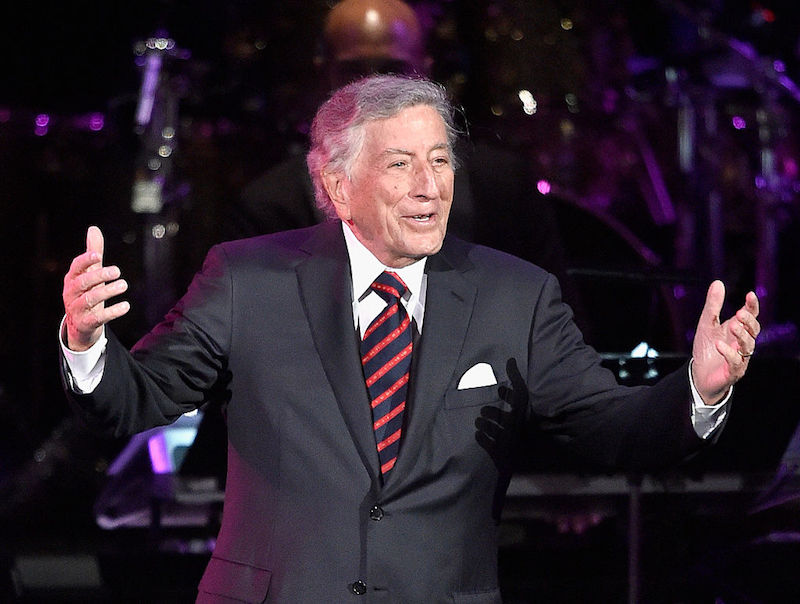 We all know and adore Tony Bennett for his timeless music, but he has also struggled with addiction. In his 2007 autobiography The Good Life, he revealed that he nearly died of a drug overdose.
In the book, he writes, "A golden light enveloped me in a warm glow.I had the sense that I was about to embark on a very compelling journey. But suddenly I was jolted out of the vision … I knew I had to make major changes in my life."
Next: One of the Osbournes 
Kelly Osbourne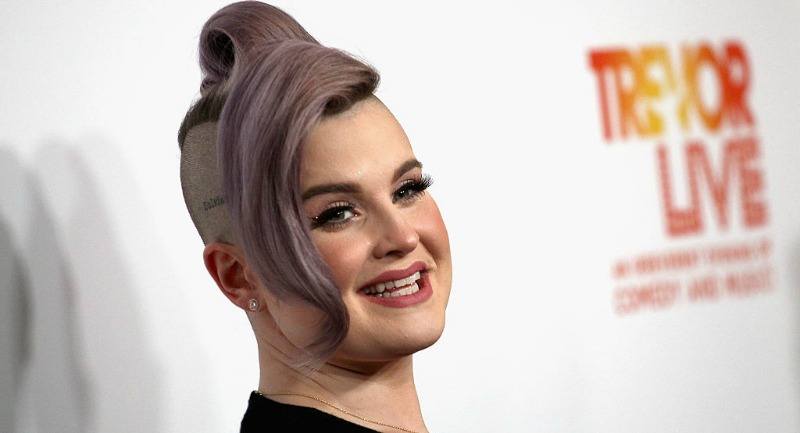 Growing up with rockstar parents took its toll on Kelly Osbourne, especially since cameras were constantly following her on the infamous reality show, The Osbournes. Osbourne began partying when she was 16 and eventually began to take six Vicodin a day.
Eventually, at age 24, she entered rehab, realizing that she would die if she didn't get clean.
Next: This piano man
Elton John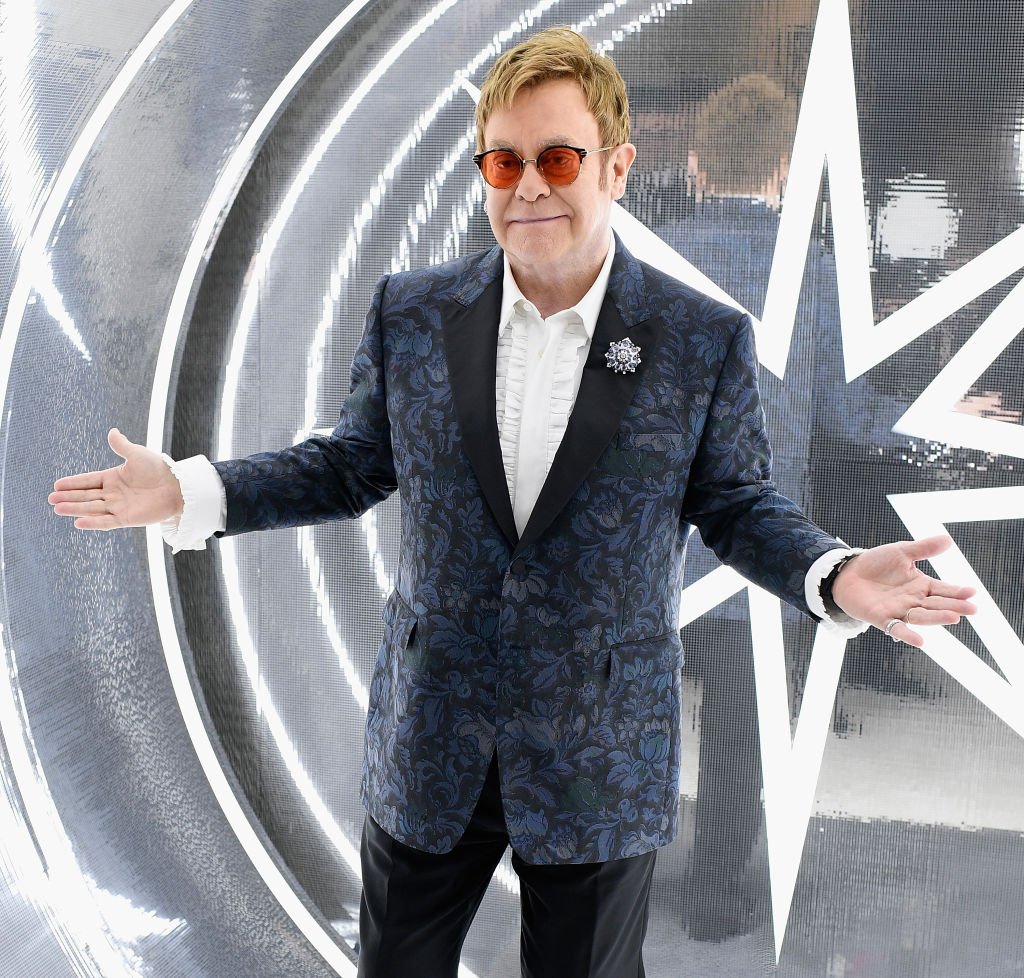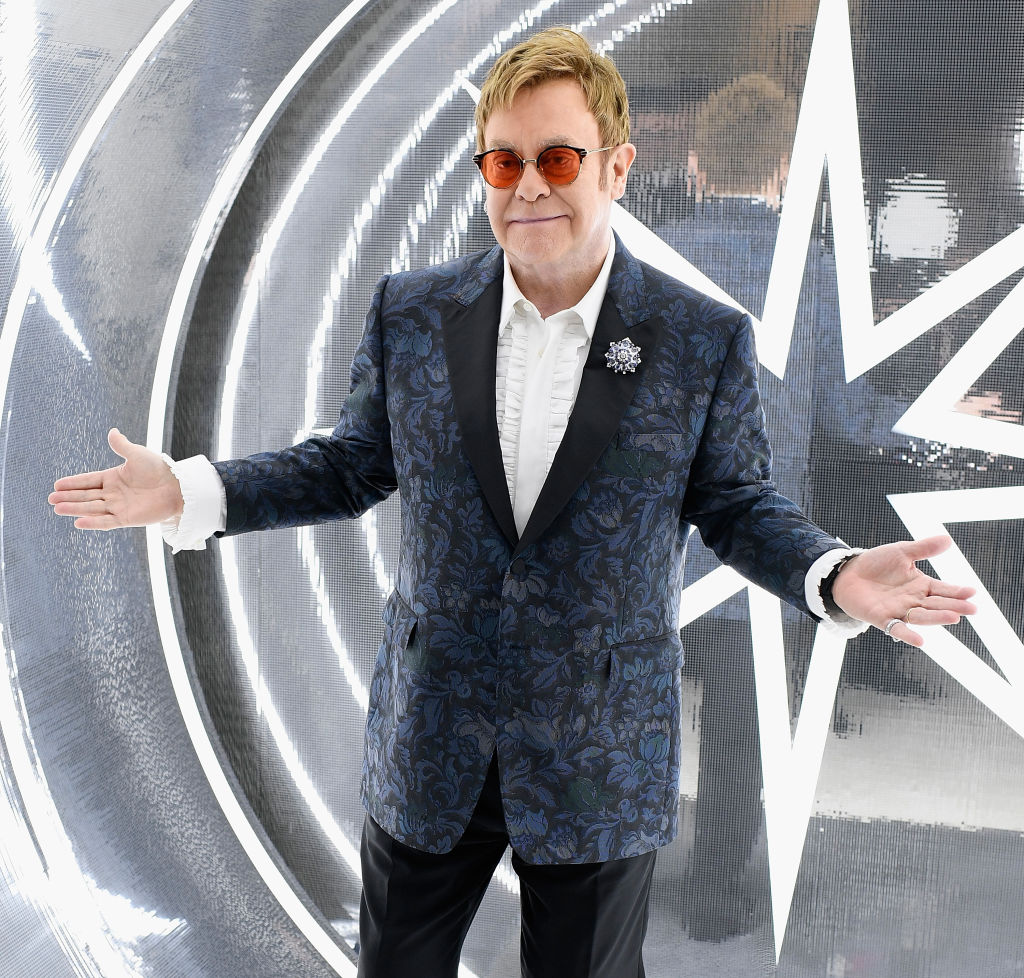 As a young musician, Elton John was constantly partying hard and doing alcohol and drugs. During the HIV/AIDS epidemic, he saw a lot of his friends succumb to the disease, and that made his addiction even worse. He thought addicts were only people who injected themselves with drugs.
However, after many of his friends abandoned him due to his lifestyle and he began having seizures after snorting cocaine, John finally got clean.
Next: This fashion designer
Nicole Richie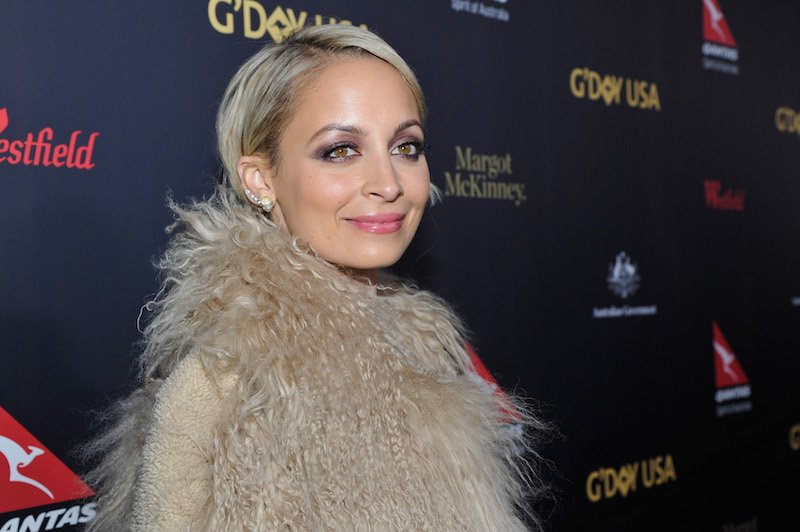 As the daughter of music legend Lionel Richie, Nicole Richie had everything handed to her at a very young age. As a result, of getting "so much, so fast," she got bored and decided to create drama in her life. Richie explained that by the time she was 18, she was snorting cocaine and partying every day. By the time she was 20, she had upgraded to heroin.
Deciding that she wanted to live a better life, Richie entered rehab at 21 and got clean. She is now a mom and fashion designer.
Follow Aramide Tinubu on Twitter @midnightrami.
Read more: Are Child Stars More Likely to Use Drugs and Alcohol?
Check out The Cheat Sheet on Facebook!