10 Celebrities Who Often Get Mistaken for Other Stars by Fans
There are many celebrities who look just like other stars. So it's probably not surprising that many fans end up assuming they are someone else when they meet them. This has led to some funny stories that celebrities revealed later in interviews.
So what exactly does a celebrity do when they're mistaken for someone else? Sometimes they just play along and don't correct the fan. Other times, their honesty turns the would-be exciting star sighting into an awkward disappointment. So which famous people have experienced this? Here are 10 celebrities who often get mistaken for other stars by fans.
1. Rupert Grint gets mistaken for Ed Sheeran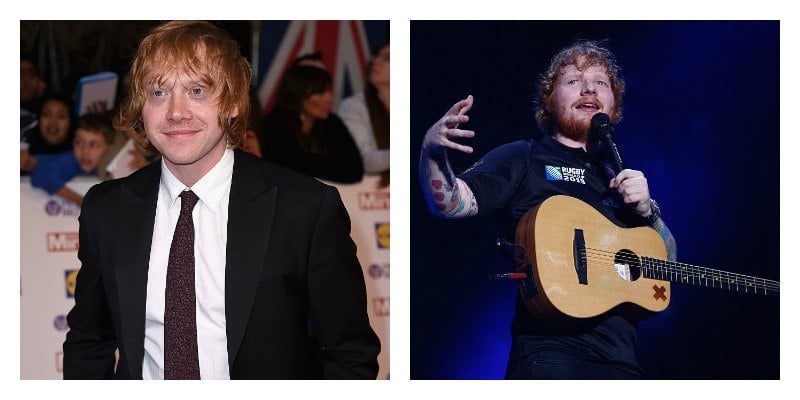 Rupert Grint is mostly known to the world as Ron Weasley from Harry Potter. But lately, when he gets approached by fans he isn't being called Ron … he's being called Ed Sheeran.
"It's kind of 50-50 now," he revealed on The Late Late Show. "It could go either way. I could be Ed, or I could be me." This doesn't just happen with the average fan either. British singer, Leo Sayer also mistook Grint for Sheeran. "He came up to me and said he loved my music, of course thinking I was Ed."
The two celebrities, of course, have a good sense of humor about the whole thing. Grint played Sheeran's obsessed fan in his music video for "Lego House." Grint also did a humorous skit MTV After Hours where he revealed that Ed Sheeran is just Grint's alter ego, and that Sheeran isn't real.
2. Jessica Chastain gets mistaken for Bryce Dallas Howard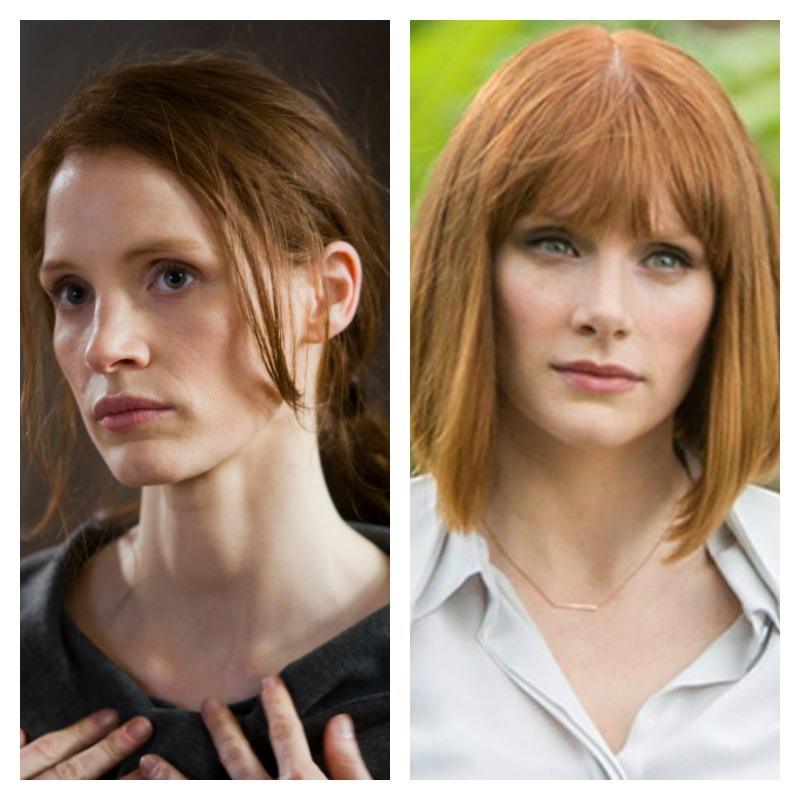 It's no secret that the two actresses often get mistaken for each other, but they also have fun with it. Jessica Chastain revealed to Jimmy Fallon that fans approached her thinking she was Bryce Dallas Howard, so she just went with it. "Thank you it means so much to me, thank you so much," the actress claimed the fan said, "Yes, The Village was such a great movie."
She continued, "I had this moment of, 'Do I tell them that they're wrong and it's not me, or do I just pretend I'm Bryce?' And, as one does, I pretended I was Bryce."
3. Keira Knightley gets mistaken for Anne Hathaway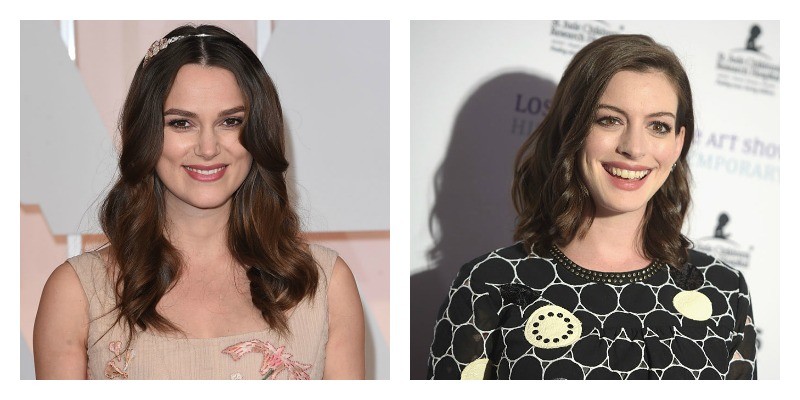 Keira Knightley revealed to Austrailia's Daily Telegraph that she was mistaken for Anne Hathaway by a fan at the airport. "Actually I think I have to apologize to Anne Hathaway because the woman [at the airport] thought I was being really rude as Anne Hathaway not giving her a picture as Anne Hathaway but I was really only saying that I promised I wasn't Anne Hathaway — which I am not," she said.
4. Isla Fisher gets mistaken for Amy Adams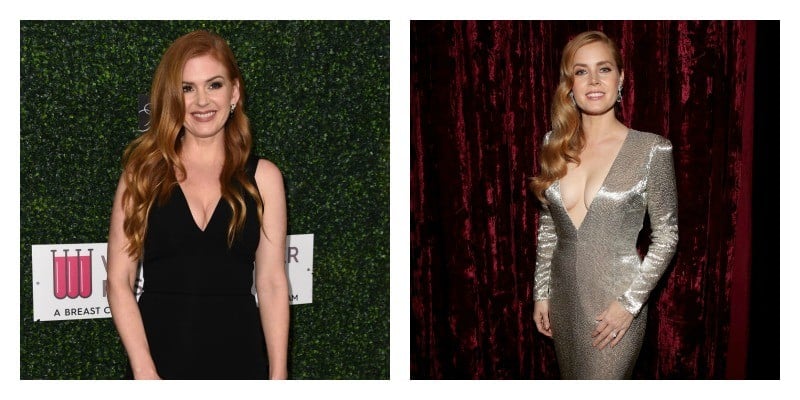 Here is another set of redheads who get mistaken for each other. Apparently, Isla Fisher gets mistaken for Amy Adams so much that she put Amy Adams' face on her body in her family holiday card and no one noticed!
"I cut and pasted Amy Adams' face over mine, so it was Sacha, Amy, and the kids," the Now You See Me actress said on the Today show. "And then we said, 'Seasons greetings from Sacha and Isla.'" She continued, "Everyone was like, 'Oh, your card was so cute.' I was like, 'It was a joke. It's not me, it's Amy!'"
5. Christina Perri gets mistaken for Katy Perry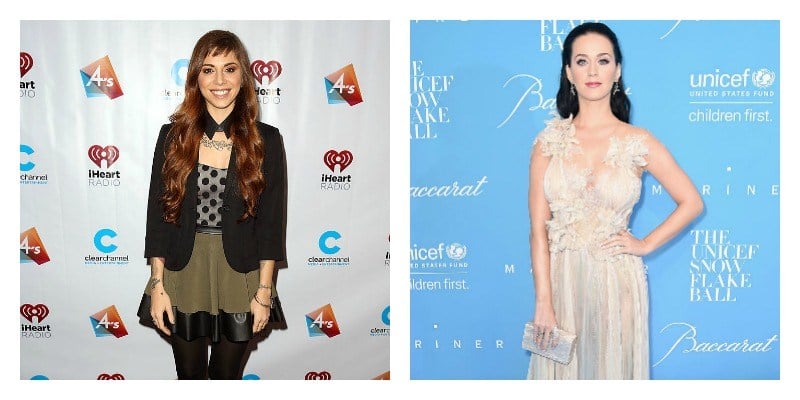 This mix-up could have been due to beer goggles, but it's still pretty funny. Fans watched Christina Perri's live show and still thought she was Katy Perry. "I was just giggling because I'm like, these people are gonna wake up tomorrow having bought my EP and look and it's like, 'We can't believe you're here.' I was just laughing because I didn't perform any of my big hits if I'm Katy Perry. It just cracked me up," said Christina Perri according to PopDirt.com.
6. Ryan Gosling gets mistaken for Ryan Reynolds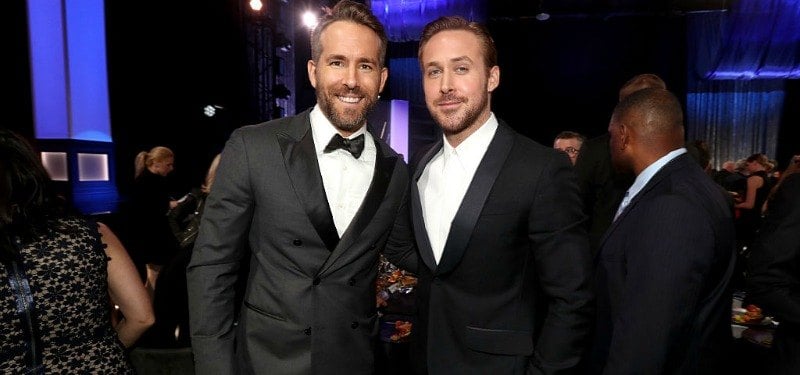 This confusion could be due to their looks, but it's more likely about their names. Ryan Gosling revealed he was mistaken for the Deadpool actor by fans who wanted a picture. They weren't sure what to think when they realized he wasn't Ryan Reynolds.
They're disappointed when I'm not Ryan Reynolds, 'Oh can I get my picture with you?' And you're like, sure, and they're like, 'I thought you were more muscley.' No. 'Have you gotten, like, more unattractive for a role?' No. Just the role of my life.
7. Chad Smith gets mistaken for Will Ferrell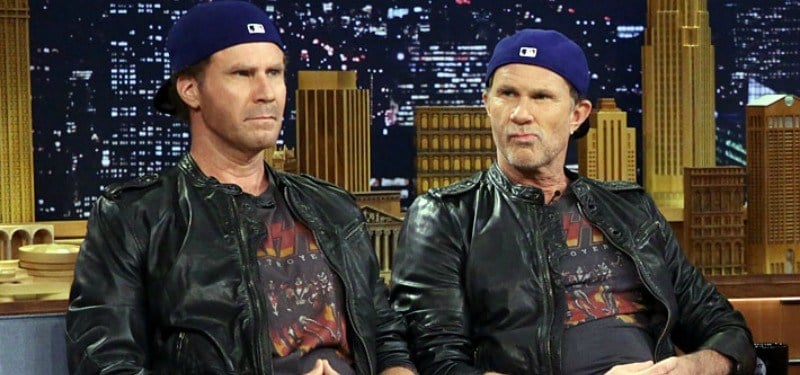 The comedian and the drummer of Red Hot Chili Peppers look eerily similar. They played into it by dressing alike on The Tonight Show Starring Jimmy Fallon. 
"People come up to me in airports and they're asking for my autograph, not because I'm the drummer for the Chili Peppers – they really think I'm Will Ferrell," said Smith according to News Hub. "And I'm nice to these people. [I say] 'No, I'm not.' But they're like, 'I loved you in Old School. You're so funny.'"
8. Darren Criss gets mistaken for Kit Harington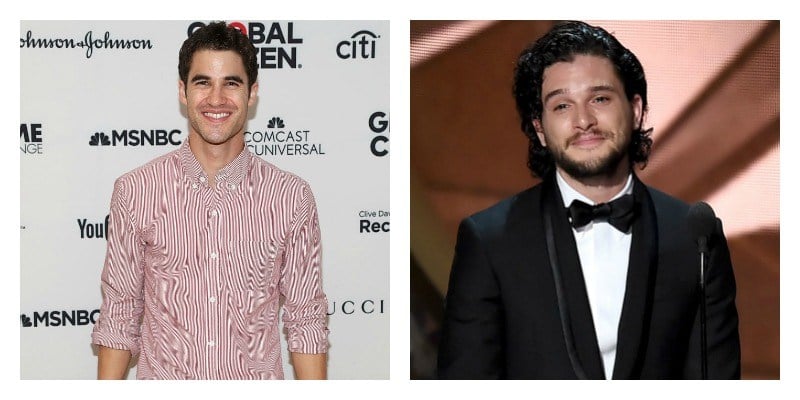 The two actors aren't usually considered look-alikes, but when Darren Criss was at an event he was mistaken for the Game of Thrones actor by a fan. He was still kind enough to take a picture with the fan and tell the story on Instagram.
9. Daniel Radcliffe gets mistaken for Elijah Wood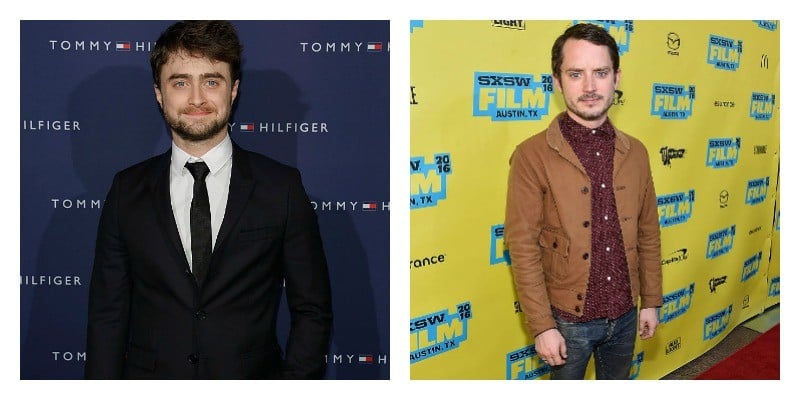 Maybe it's just tough for people to keep Harry Potter and The Lord of the Rings separate. But Daniel Radcliffe and Elijah Wood often get mistaken for each other by fans.
I have signed a picture of Elijah Wood — and I think we've both said in interviews that we would like to play each other in films of our lives — but I was on a red carpet in Japan, and this Japanese man gave me a picture of Elijah, and I knew I wasn't going to get past the language barrier to explain, so I wrote 'I am not Elijah Wood, signed Daniel Radcliffe.'
10. Lucy Hale gets mistaken for Selena Gomez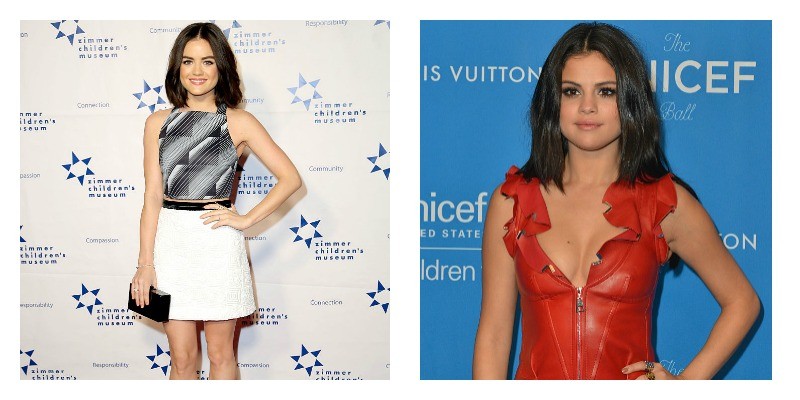 Lucy Hale is the star of Pretty Little Liars and is also a singer. She often gets confused with another actress and singer, Selena Gomez. Chances are their fan base overlaps, but there are some fans that just can't get them straight.
Hale even tweeted about an awkward situation involving Gomez and her then-boyfriend Justin Bieber.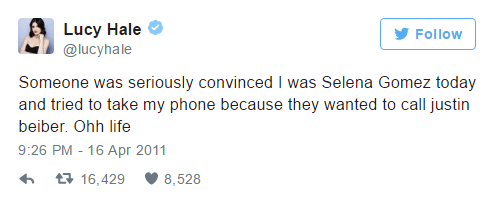 Follow Nicole Weaver on Twitter @nikkibernice
Check out Entertainment Cheat Sheet on Facebook!