Celebrities Who Ruined Their Reputations in Court
In Hollywood, a career can take off very quickly — and come crashing down even faster. Just ask these well-known celebrities who saw their professional lives fall apart in a matter of weeks, due to highly publicized legal troubles.
These stars all got caught up in ugly court cases that not only impacted their careers, but also damaged their good name. Below, check out 15 celebrities whose reputations were ruined in court:
1. Bill Cosby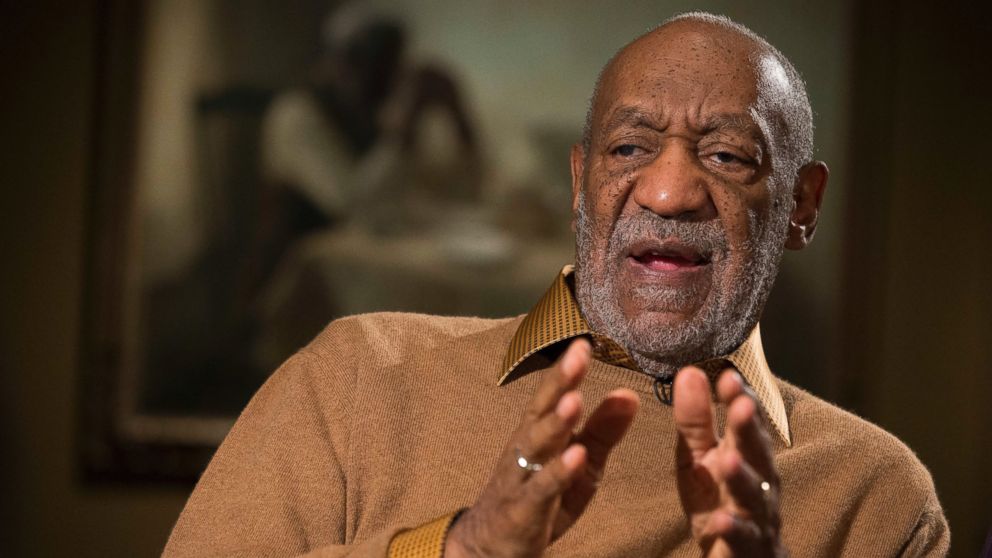 The famous comedian, once dubbed "America's Dad," has had a highly publicized fall from grace over the last several years. Since 2014, when Bill Cosby's history of sexual assault was first dragged into the public spotlight, more than 50 women have come forward to accuse the actor of drugging and raping them.
Cosby has denied any wrongdoing and is now attempting to fight the accusations in court. In June 2017, he faced criminal charges of aggravated indecent assault against Andrea Constand — a case that ended in a hung jury and a mistrial. He is also facing additional lawsuits from at least 10 other women.
Since the accusations arose, reruns of The Cosby Show have been pulled off the air and any once-planned projects featuring Cosby have been axed.
2. Chris Brown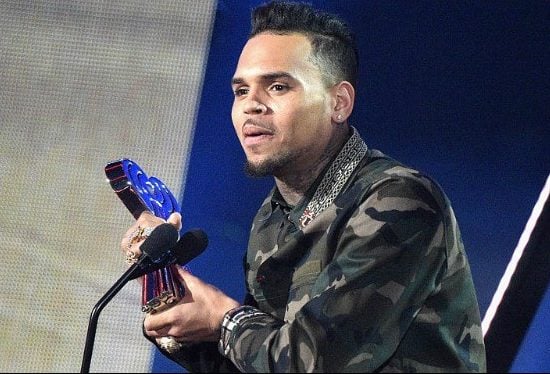 The singer once had a promising career, with his first two albums going multi-platinum and earning generally strong reviews from critics. But his reputation was permanently tarnished in 2009, after he attacked then-girlfriend Rihanna and left her with facial injuries that required hospitalization.
The musician was charged with felony assault and making criminal threats and eventually made a plea deal of five years probation, domestic violence counseling, and community service. But Chris Brown's legal troubles have only continued in the years since, including a public brawl with Drake in 2012, a felony assault charge in 2013, and a stand-off with Los Angeles police at his home in 2016.
Though Brown continues to release music, none of his albums have performed as well commercially. Plus, with the exception of some of his devoted fans, he's pretty much lost favor with the majority of the public and is widely considered one of the most disliked figures in Hollywood today.
3. Lindsay Lohan
With starring roles in hit comedies like Freaky Friday and Mean Girls, Lindsay Lohan once seemed on the path to mega-stardom. But her fast track to success began going off the rails in 2007 when she was arrested for drunk driving. Since then, the actress has been arrested at least five more times on a variety of charges, including possession of cocaine, reckless driving, and shoplifting.
The ongoing problems made Lohan a tabloid staple and torpedoed her career. The actress hasn't starred in a successful film in more than a decade, although she's now reportedly moving on to other pursuits, including a lifestyle blog.
4. Amanda Bynes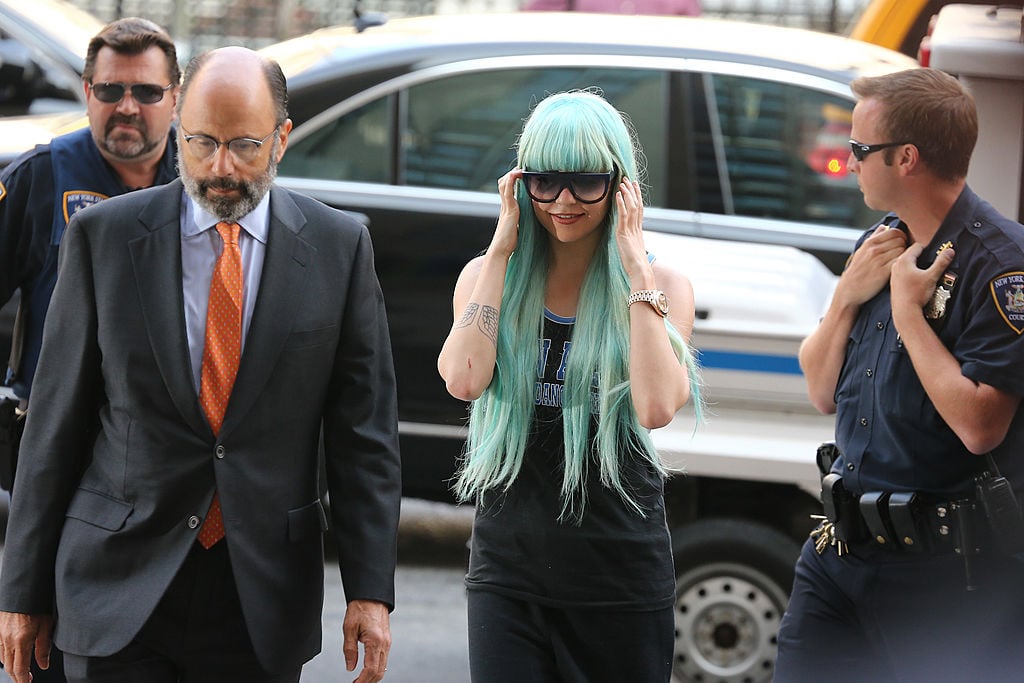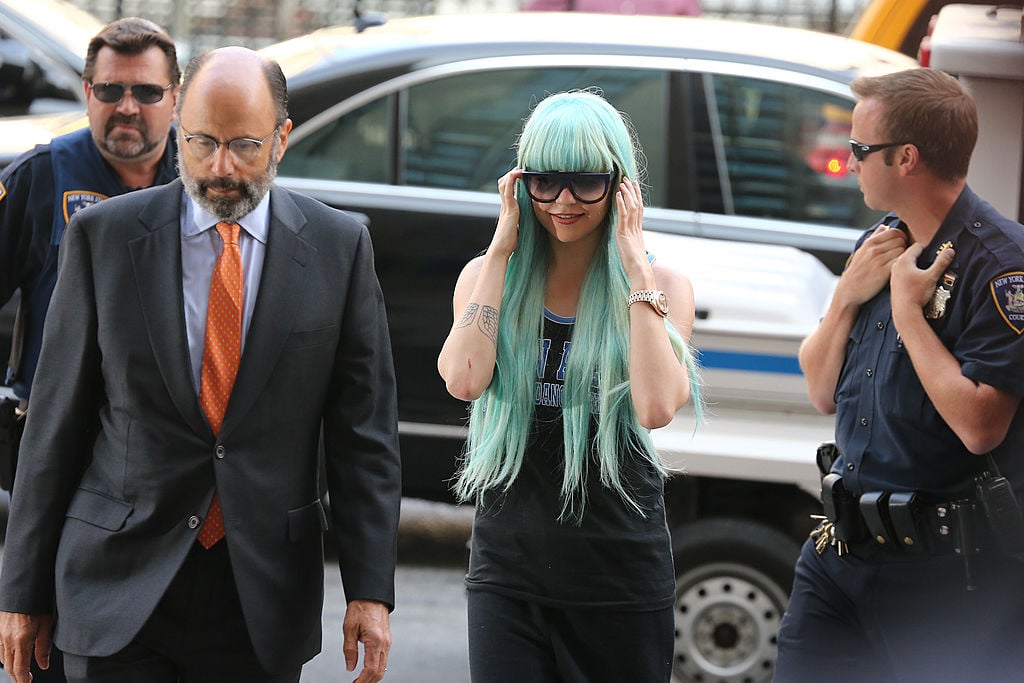 Amanda Bynes broke out as a sweet and likable Nickelodeon star, but her squeaky clean image was sullied following a series of bizarre public meltdowns and run-ins with the law. In addition to displaying erratic behavior and sending out a slew of explicit, headline-making tweets, the actress was arrested twice for drunk driving and faced charges for marijuana possession and attempted tampering with evidence after allegedly throwing a bong out a window.
She was later sent in for a psychiatric evaluation and placed under temporary conservatorship by her parents. Bynes has stayed mainly out of the public eye since 2014, but recently revealed that she is three years sober and is ready to return to acting.
5. O.J. Simpson
Once a beloved football player and actor, O.J. Simpson's legacy was forever changed after he was accused of murdering his ex-wife Nicole and her friend Ronald Goldman in 1994. The now-infamous case —  still considered one of the biggest trials of the century — revealed Simpson's history of domestic abuse and became a key point in the ongoing national conversation about race.
Though Simpson was later proclaimed not guilty (much to the shock of many), he never returned to his former glory, with advertisers and studios shying away from working with him again.
He was later found guilty of committing a 2007 hotel robbery and sentenced to up to 33 years in prison.
6. Johnny Depp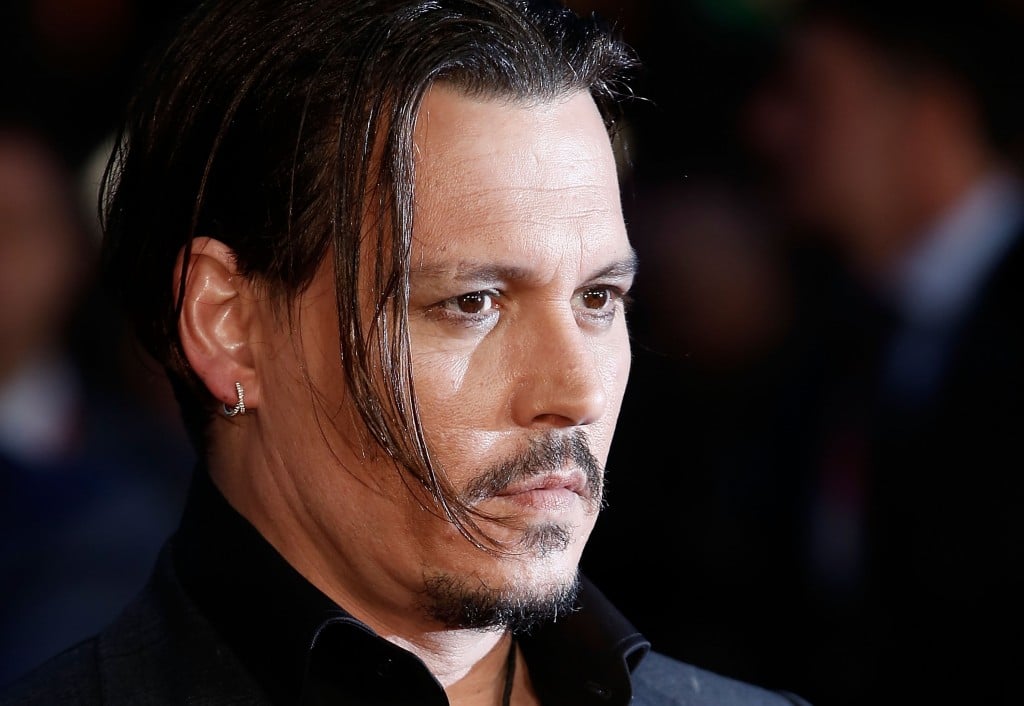 Johnny Depp is one of Hollywood's most in-demand stars, having led a variety of popular franchises and blockbusters over the last three decades. But his reputation took a major hit in 2016, after his then-wife Amber Heard accused him of domestic abuse.
The allegations, which surfaced days after Heard filed for divorce from the actor, started a media firestorm, further fueled by photos of Heard's bruises. The two were scheduled to close the case in a public hearing, but ended up settling their divorce out of court the day before, with Heard dropping all charges.
But that's not the end of Depp's court-related woes. In early 2017, the actor filed a lawsuit against his financial managers, claiming they mismanaged his money. The management company later countersued, accusing him of reckless spending and releasing a detailed list of his extravagant (and often bizarre) purchases.
This only added to the negative publicity surrounding Depp, leading many to wonder whether his public image can ever be rehabilitated.
7. Mel Gibson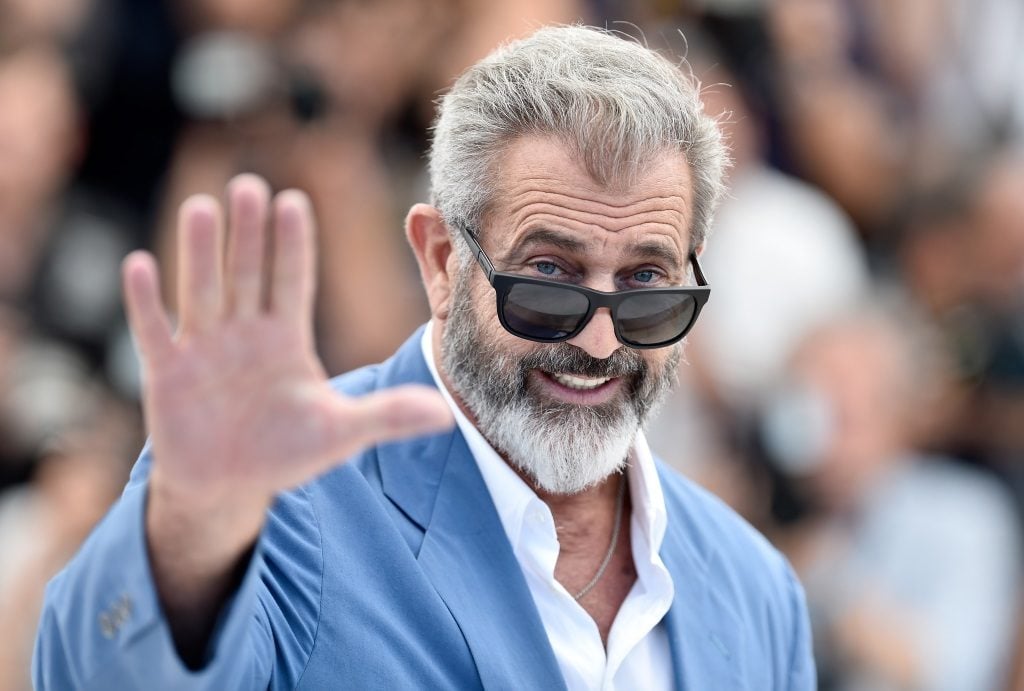 The popular movie star lost much of his fan base following his 2006 arrest for driving under the influence. According to a leaked arrest report, the actor exploded into an angry tirade when he was pulled over with an open container of alcohol in the car and began hurling anti-Semitic comments at the police officer.
Though Mel Gibson publicly apologized and later completed his three-year probation sentence without incident, Hollywood wasn't quick to forgive. The actor was blacklisted for almost a decade before the tide slowly began to shift in 2016, with his film, Hacksaw Ridge, earning critical acclaim.
8. Charlie Sheen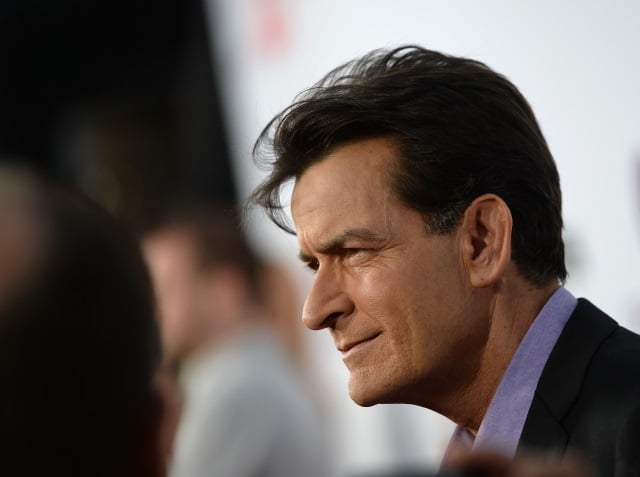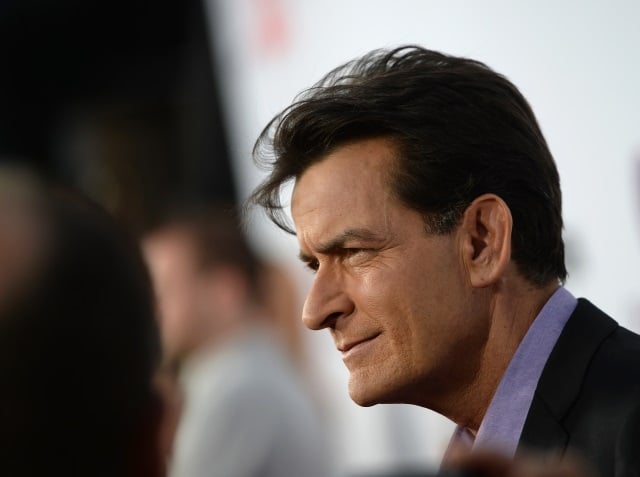 Sheen has a very, very long history of run-ins with the law, although it didn't seem to affect his career for many years. He earned some public backlash after his ex-wife Denise Richards filed a restraining order against him in 2006, citing various incidents of domestic abuse.
Though that didn't stop him from going on to star in and make millions from his role on Two and a Half Men, things really hit the fan in 2009. Sheen was arrested in Aspen, Colorado on domestic violence charges after an alleged altercation with his third wife, Brooke Mueller. The incident resulted in Sheen getting sentenced to probation and anger management and also spurred a series of bizarre and violent events from the actor.
The increasingly public tirades resulted in Sheen taking some time off from Two and a Half Men and eventually getting fired. Though he went on to star in (and rake big bucks for) FX's Anger Management, his reputation is permanently ruined and you'd be hard-pressed to find anyone who still takes Sheen seriously these days.
9. Tiger Woods
After turning professional in 2006, Tiger Woods quickly became the dominant force in golf. His impressive athletic skills, combined with his wholesome image as a devoted family man, not only made him a fan favorite, but also earned him millions of dollars in endorsements. So no one could've predicted the huge and rapid downfall that would come in 2009, when Woods' numerous extramarital affairs with over a dozen different women were revealed.
The infidelity scandal not only made Woods the subject of a ton of public vitriol and cost him multiple lucrative deals with various advertisers, it also resulted in a headline-making divorce that he and ex-wife Elin Nordegren executed in a Florida court.
His reputation hasn't exactly recovered since. In 2017, the athlete was arrested for driving under the influence and will have to return to court for the offense and potentially more severe charges, pending the results of a toxicology report.
10. Aaron Hernandez
Aaron Hernandez was enjoying a successful NFL career, as a Pro Bowl tight end under a $40 million contract with the New England Patriots. But his career was effectively ended in August 2013, when a grand jury indicted him in the shooting death of Odin Lloyd, a semipro football player who was dating Hernandez's fiancee's sister.
Hernandez was sentenced to life in prison without parole and was facing additional charges associated with two other killings. Days after he was acquitted in a separate 2012 slaying, the athlete took his own life while still in prison in April 2017.
11. Phil Spector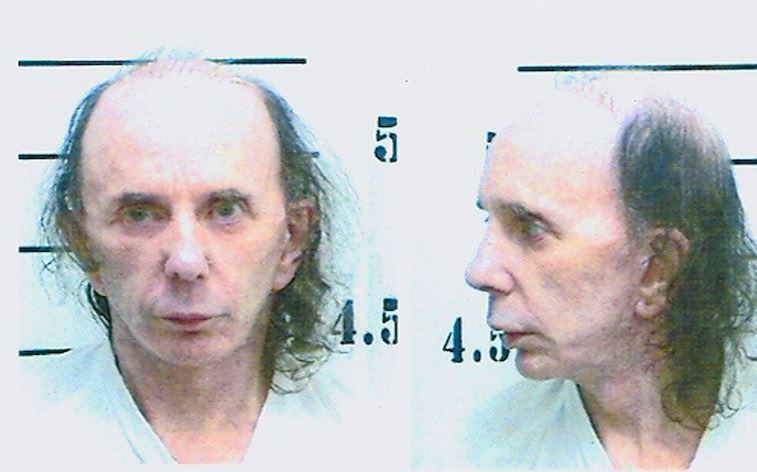 Phil Spector was once credited for producing iconic acts like The Beatles, The Ronettes, Cher, and Tina Turner, but he's now mostly remembered for his criminal convictions. The rock entrepreneur was put on trial in March 2007 for the 2003 shooting death of actress Lana Clarkson.
Spector went through at least three different sets of attorneys throughout the trial, which eventually resulted in a hung jury and a mistrial. He was retried in April 2009 and convicted and is currently completing his prison sentence in California.
12. Dr. Luke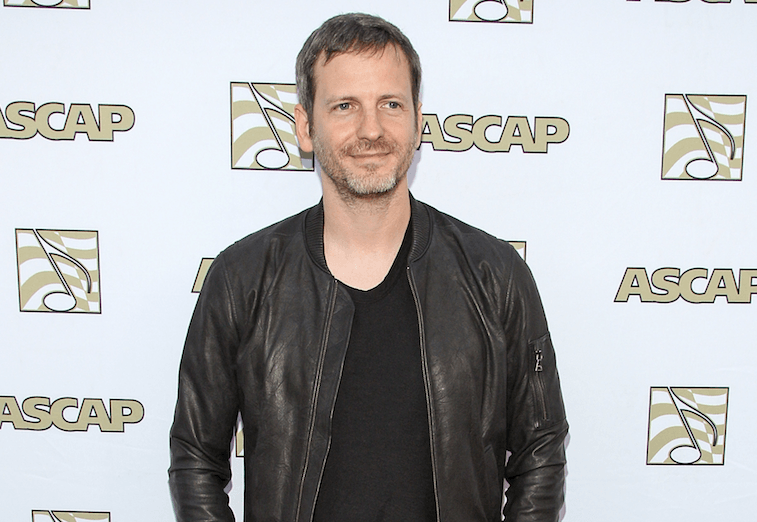 Famous music producer Dr. Luke, known for his work with Katy Perry, Kelly Clarkson, and Britney Spears, among others, has seen major damage to his career, following his ugly legal battle with former protégé, Kesha.
The pop star sued the producer in October 2014, accusing him of drugging and sexually assaulting her and inflicting emotional distress, among other claims. He filed a countersuit alleging that Kesha's lawsuit is an attempt to extort him into releasing her from her contract.
Though a New York judge dismissed many of Kesha's claims in 2016, the case started an online frenzy, with many fans taking to social media to kickstart a "Free Kesha" campaign. As the legal face-off continues, Dr. Luke's lucrative deal with Sony Music has fallen apart. The company distanced itself from the producer in 2017, dropping him as the CEO of their shared label, Kemosabe Records, and taking down a page devoted to him on their website.
13. CeeLo Green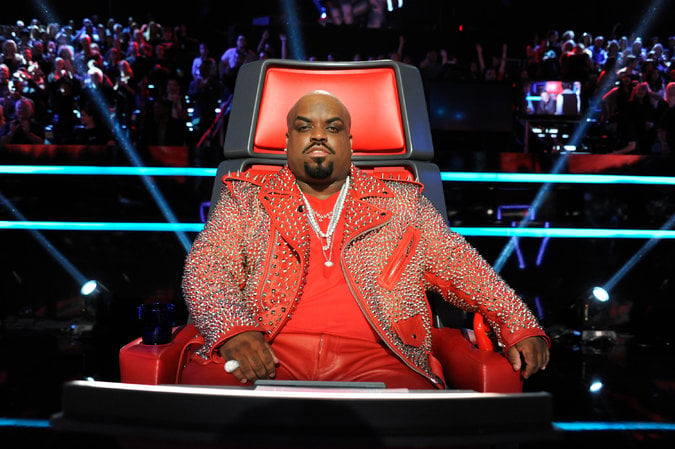 CeeLo Green enjoyed a rise in profile in 2011, thanks to his stint as one of the original coaches on NBC's The Voice. But the public spotlight turned dark after the musician was accused of drugging and sexually assaulting a woman in 2012. Though the rape charges were never officially filed due to lack of evidence, the singer did go to court on the felony charge of furnishing a controlled substance.
Green made matters even worse by unleashing a series of offensive tweets about consent. Though he later apologized, the damage was done and Green later quit The Voice, reportedly to avoid getting fired.
14. Andy Dick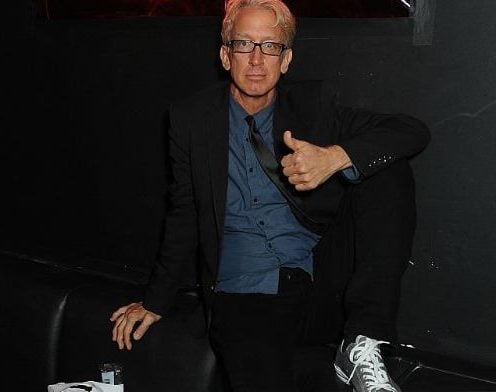 The comedian was a popular film star in the late 1990s and early 2000s, but he's fallen off the map in recent years. He can likely owe that to his numerous legal troubles, including a 2008 arrest for misdemeanor battery and marijuana possession and a 2010 arrest for sexual abuse.
The actor has since made some drastic lifestyle changes, getting sober and speaking out about his addiction. Regardless, his career in comedy has never fully bounced back.
15. Columbus Short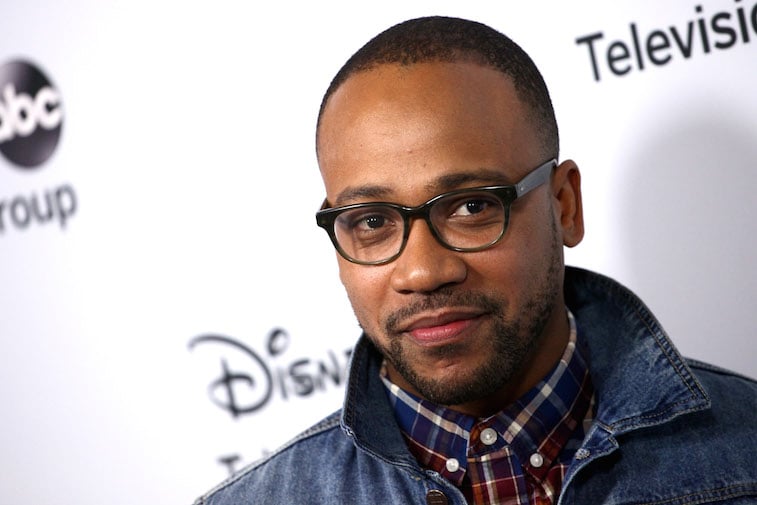 Columbus Short's career was shattered in 2014, when he was charged with misdemeanor spousal battery and ordered to stay away from his wife after allegedly threatening her at knifepoint. Just months later, the former Scandal star was arrested for battery after getting in an altercation with a man at a restaurant.
The piling legal troubles did not sit well with Scandal executive producer Shonda Rhimes, who reportedly fired him from the show shortly after. The actor, who has only appeared in a couple of minor film roles since, later admitted he was abusing drugs and alcohol at the time of his arrests.
Read More: 12 of the Worst Hollywood Career Killers