10 Groups of Celebrities Who Went to the Same High School Together
Many celebrities discovered their passion for acting and music as early as high school. Sometimes this has led to them dropping out of high school. There are many who have fellow successful classmates, which led to many future celebrities making important connections. Some of these relationships have created lasting friendships and cool collaborations. Without them we might not have some of the great movies, music, or television shows we enjoy today. Here are 10 groups of celebrities who went to the same high school.
1. Sean Penn, Rob Lowe, Charlie Sheen, and Robert Downey Jr.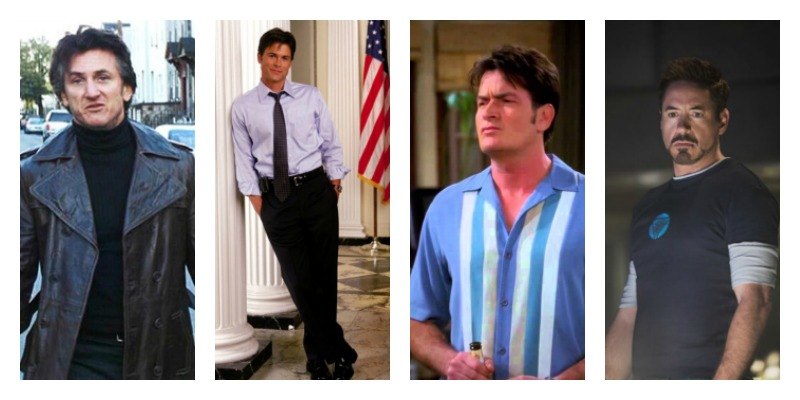 This is definitely an impressive graduating class! All four movie stars graduated from Santa Monica High School. Lowe wrote a memoir called Stories I Only Tell My Friends. There he wrote about his time in high school with his now famous classmates.
There he described Sheen as "a wonderful mix of nerd and rebel," according to ABC News. He was also part of the A/V Club and often skipped class. There is a downside to having a bunch of aspiring actors as friends, as the teen Lowe felt very insecure about his talent. He also wrote about that in his memoir.
At a time when all my friends are choosing which colleges to apply to, or finding an easier path in the business than I am I'm wondering if Hollywood saw what it needed from me and decided I wasn't up to a career of substance or longevity. For the first time since I was an eight-year-old, I start thinking about finding something else to do with my life.
2. Cameron Diaz and Snoop Dogg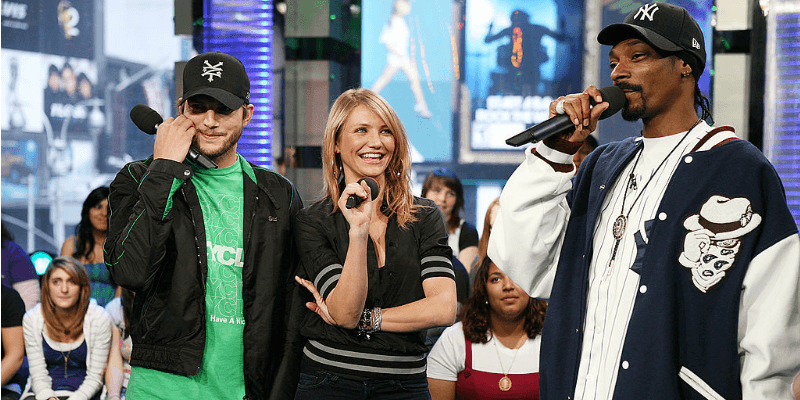 The actress and rapper went to Long Beach Polytechnic High School together. In case you were wondering if the rapper was enthused about pot back then, the answer is yes and so was the actress!
"We went to high school together," she revealed on Lopez Tonight. "He was a year older than me … I remember him, he was very tall and skinny. He wore lots of ponytails." She then continued, "I'm pretty sure I bought weed from him, I was green even in high school!"

3. Jessie J, Adele, and Leona Lewis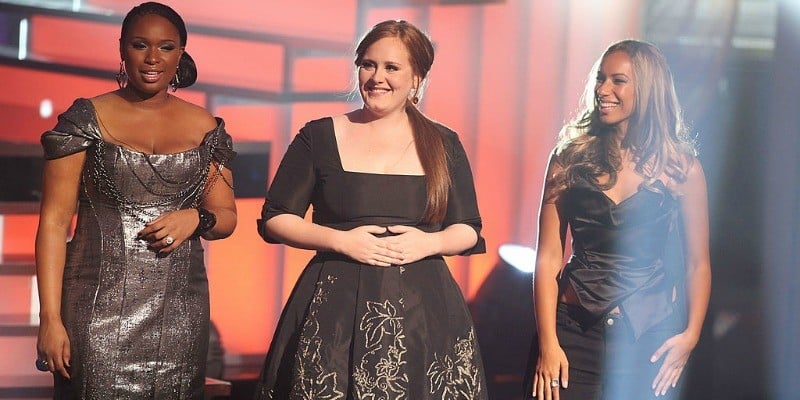 The British singers all went to BRIT School of Croydon. Jessie J and Adele even hung out and sang together. "I was so happy when I got in. I was ready to work hard and learn more about what I loved," Jessie J said according to Capital FM. "I had all sorts of friends. I knew Adele; we were in the same year. We used to hang out at lunchtimes and have a little jam. We'd sing songs we'd written or perform whatever we were working on."
The school definitely churned out some talent, including Amy Winehouse. Sadly, she couldn't get in on their jam sessions. "When Adele started to take off — BRIT old girl Amy Winehouse was already huge by then — it was amazing to have the opportunity to watch and learn," said Jessie J.

4. B.J. Novak and John Krasinski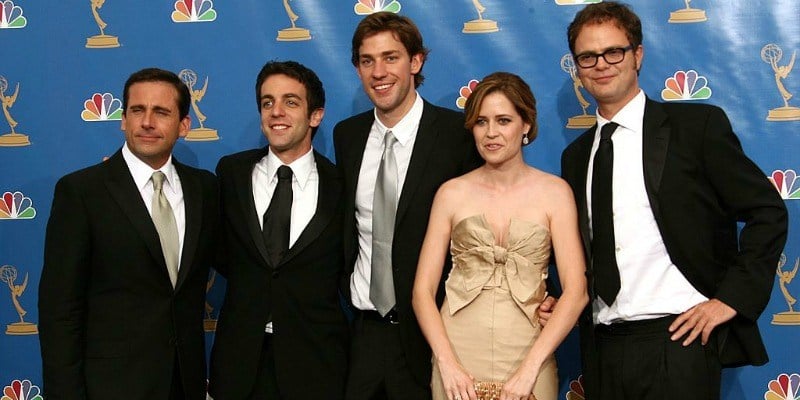 The cast of The Office definitely felt like a family, but part of that was probably due to some of the actors knowing each other before the show. Writer and actor B.J. Novak went to school with actor John Krasinski. Novak apparently inspired Krasinski to become an actor, so we have to thank him for the beloved character of Jim.
During their senior year at Massachusetts's Newton South High School the two performed in a show together. "I think John started acting as a direct result of my casting him in the senior show," Novak said according to Boston. "So technically, he has me to thank for all of this, right?" He then continued, "He was a normal, popular kid who just happened to be a great leading man."

5. Ed Helms and Brian Baumgartner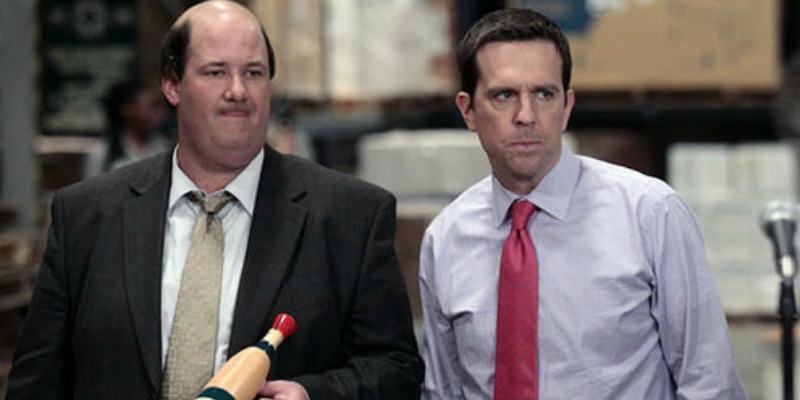 Novak and Krasinski aren't the only ones who have a history on The Office. Helms and Baumgartner both went to the Westminster School and acted in high school plays together.
Helms revealed on Reddit, "Brian rules. Back in high school we used to ride around in convertibles and hit mailboxes with baseball bats. Oh no, wait. That was the movie Stand By Me. We were in a couple of plays together. He is actually NOTHING like Kevin and is a smart, hilarious, down-to-earth fella. And a freakishly good golfer."
6. Lena Dunham and Jemima Kirke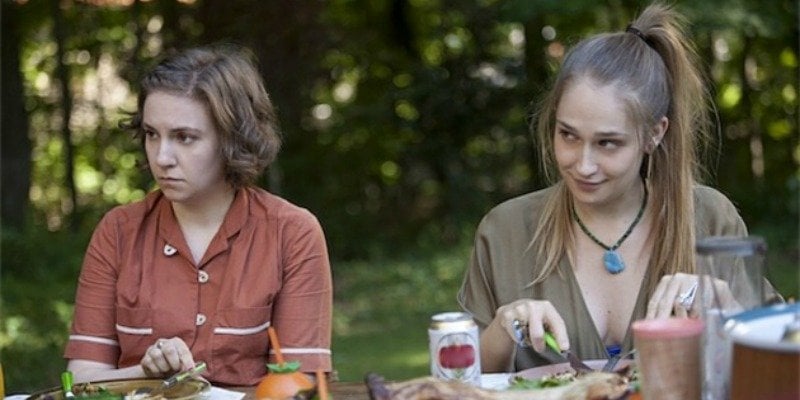 It is definitely not a coincidence that the Girls costars also went to St. Ann's School together. The school was pretty liberal and probably a big part of why they became the people they are today. "The message was very much: be who you are, do what you are great at," Kirke said according to The Telegraph. "That's great in some ways. But the message also was: you're not a maths person? So don't do maths. You only need to pass it anyway."
They were best friends and Dunham wanted to hire her for the role of Jessa. Sometimes their relationship impacts their work which can be good or bad. "Because she knows so much about every detail of my life, it seeps in subconsciously when she's writing," Kirke explained. "She will say, 'No, it has nothing to do with that … ' I'm like, 'But it's exactly parallel to what's going on.'"

7. Ben Affleck and Matt Damon
The two Oscar winners started their friendship when they were only eight and 10-years-old. They went to Cambridge Rindge and Latin School. "Those times were fun!" Affleck told People Magazine. "We had a great time! We were young, we didn't have the kinds of fears that you have when you get into your 40s if you haven't gotten to where you want to go."
Since then, the two have won awards, written movies, and acted together. But their life plans were made much earlier, while they were still in high school. "We've known each other for more than 30 years," Damon said "and the fact that we have a company together is kind of a part of the whole thing." He then continued, "We used to have business lunches together in high school when we had no business to talk about."

8. Nicole Kidman and Naomi Watts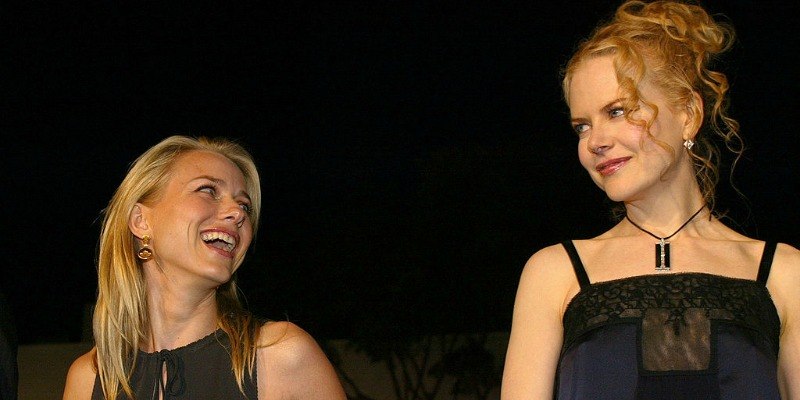 The Australian actresses both went to North Sydney Girls High School. The two have been able to stay friends this whole time. They also acted together in 1991's Flirting. The two have been able to lean on each other during their hard times.
"I was lucky that Nicole Kidman was always there to support me, console me, keep my spirits up, and help me believe in myself," Watts said according to Express. "She's been such a good friend over the years." Since becoming famous, Watts visited her old stomping grounds and posted a selfie of it.
9. Jay Z and Busta Rhymes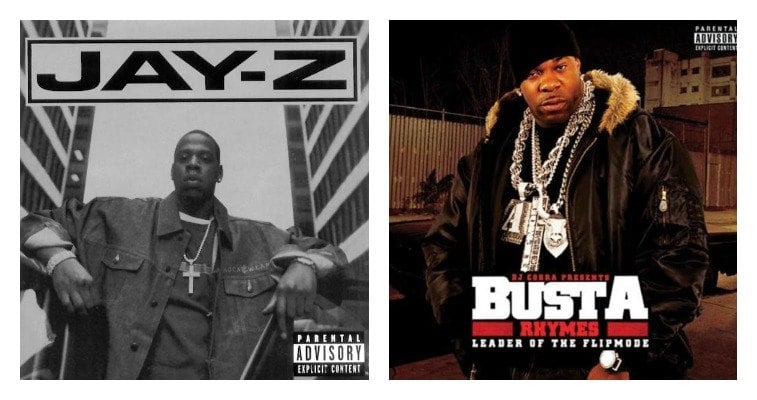 The two rappers went to George Westinghouse Career and Technical Education High School in New York. There they were both already passionate about music and battled against each other! Busta Rhymes talked about the tough battle on MTV News.
One day, somebody came up to me and was like, 'Yo, Hov is in the cafeteria.' They weren't calling him Hov at the time; they were calling him Jay. 'Do you want to step to him on some rhyme sh*t?' So I go. At the time, when we were rhyming, it was speed rap. That was the thing to do. I knew how to freak it, and he knew how to freak it. And at the time, he was so ill, 'cause of the people he was with at the time, Jaz-O and them, it was their thing [that style]. He kind of got the best of the situation. I got to give it up. He was so ill and his arsenal was so long that he had more than what I did. I spit my one rap, and my tank was empty real fast. He came with two or three after that, and I was like, 'Here we go.' But I gave it my best.

10. Eddie Redmayne and Prince William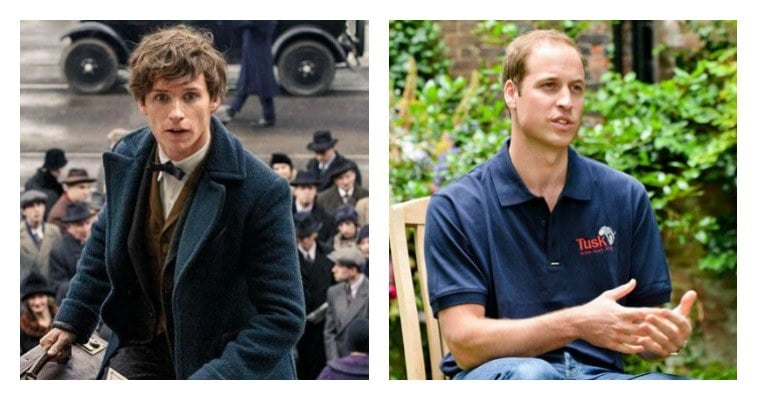 The British actor went to school with royalty! Both of them attended Eton College, which is a prestigious boarding school. Not only were they classmates, but they actually knew each other and played on the same sports team.
"He was a pal at school," Redmayne told Loaded magazine, "but I haven't seen him since school." He continued, "We were on the same Colts B team in 1997. I always felt slightly sorry for Will because everyone wanted to tackle the future King of England. He took all the hits." But that doesn't mean the prince was a push over. "I'm pretty sure Will was more intimidating than I was. I don't think I intimidated anyone in my life. I haven't seen him since school, but he was a lovely man."
Follow Nicole Weaver on Twitter @nikkibernice
Check out Entertainment Cheat Sheet on Facebook!
More from Entertainment Cheat Sheet: