Celebrities You Didn't Know Were Bisexual
If you're a celebrity, chances are fans want to know everything about your personal life. And that includes who they're dating, and who they'd want to date if they could.
Many actors, singers, and public figures have come out as gay in recent years and received both backlash and widespread support. For those that are bisexual, coming out can pose a unique challenge, because it's a sexual orientation that some people struggle to understand.
Here are some celebrities who've been open about their bisexuality.
1. Megan Fox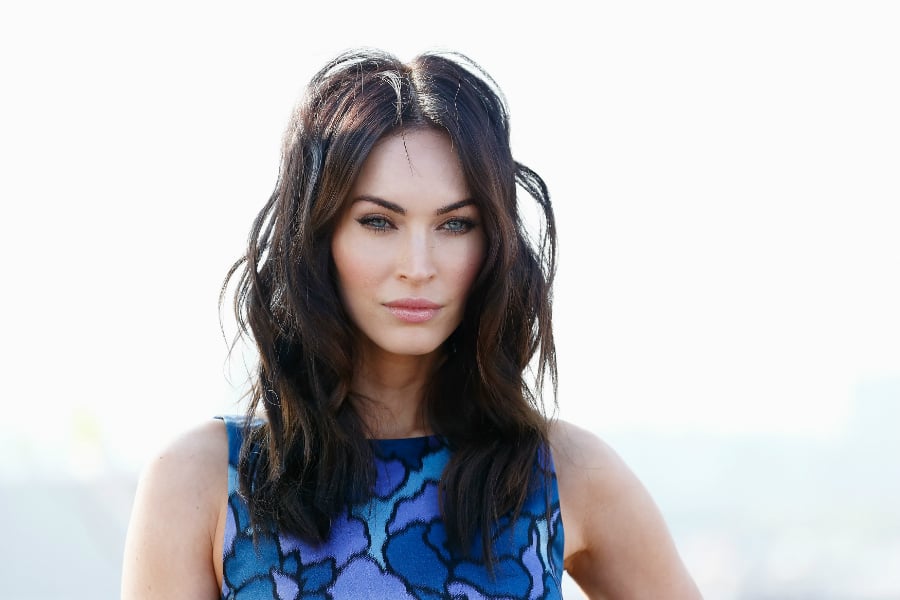 Since she first burst onto the scene in The Transformers franchise, Megan Fox has been one of Hollywood's biggest sex symbols. And she's also been open about her sex life — including the fact that she's bisexual.
Fox first went public with her sexual orientation in a 2008 interview with GQ. At the time, she was engaged to now-husband Brian Austin Green.But she also let it be known she'd had relationships with women.
She told the magazine, "I just think that all humans are born with the ability to be attracted to both sexes. I mean, I could see myself in a relationship with a girl."
Next: Baby, this pop icon was born this way.
2. Lady Gaga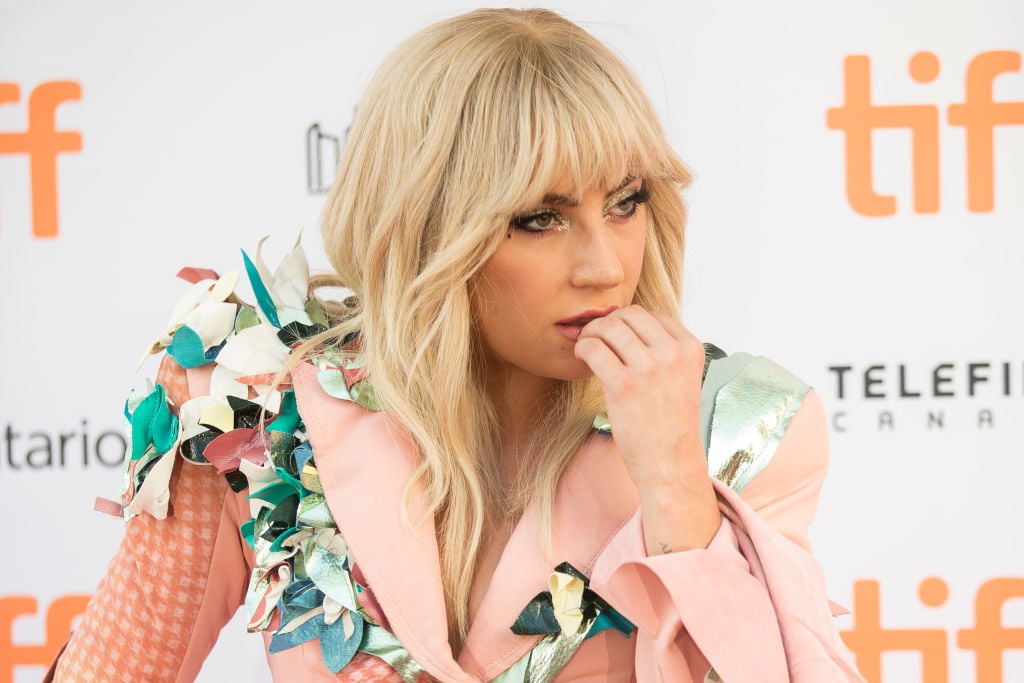 With hits like "Born This Way" and "Bad Romance," Lady Gaga became one of the first bonafide pop stars of the 21st century. For many in the LGBTQ+ community, she's considered a gay icon. And that is, in part, because she is bisexual herself.
In 2009, she told Barbara Walters that she's had relationships with both men and women. And she's said that one of her first hit songs, "Poker Face," is about being bisexual.
Next: This actor isn't flashy about his bisexuality.
3. Ezra Miller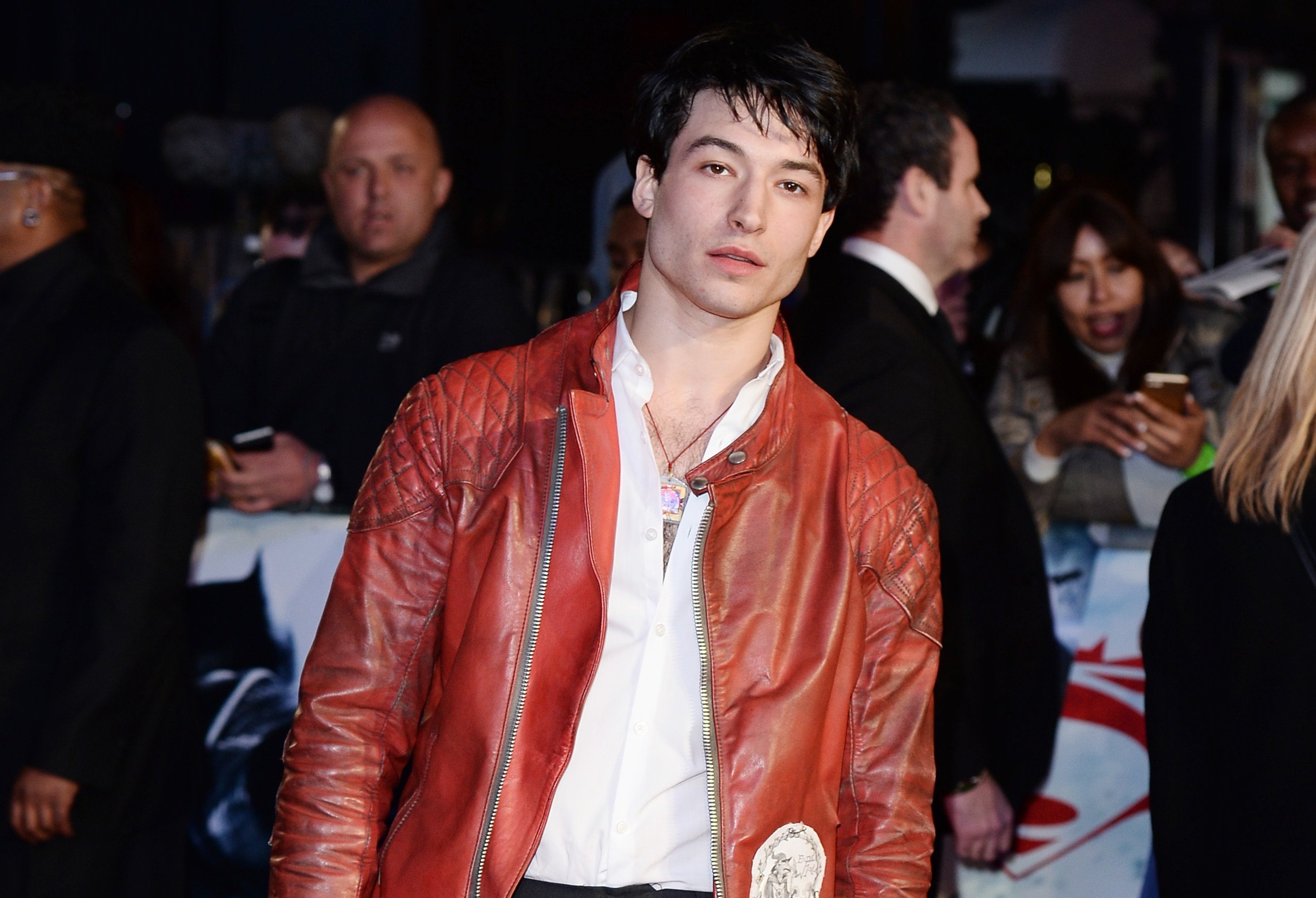 Fans know Ezra Miller as a versatile actor, who's given fan-favorite performances in films like The Perks of Being a Wallflower, Fantastic Beasts and Where to Find Them, and Justice League.
For many, Miller is a bit of a sex symbol. He's also very open about the role sexuality plays in his personal life. In a 2012 interview with Out magazine, he described himself as "queer." Then, he later clarified what he meant in an interview with The Daily Beast.
Miller said, "The way I would choose to identify myself wouldn't be gay. I've been attracted mostly to 'shes' but I've been with many people and I'm open to love wherever it can be found."
Next: This bisexual pop star came out after the 2016 election.
4. Lauren Jauregui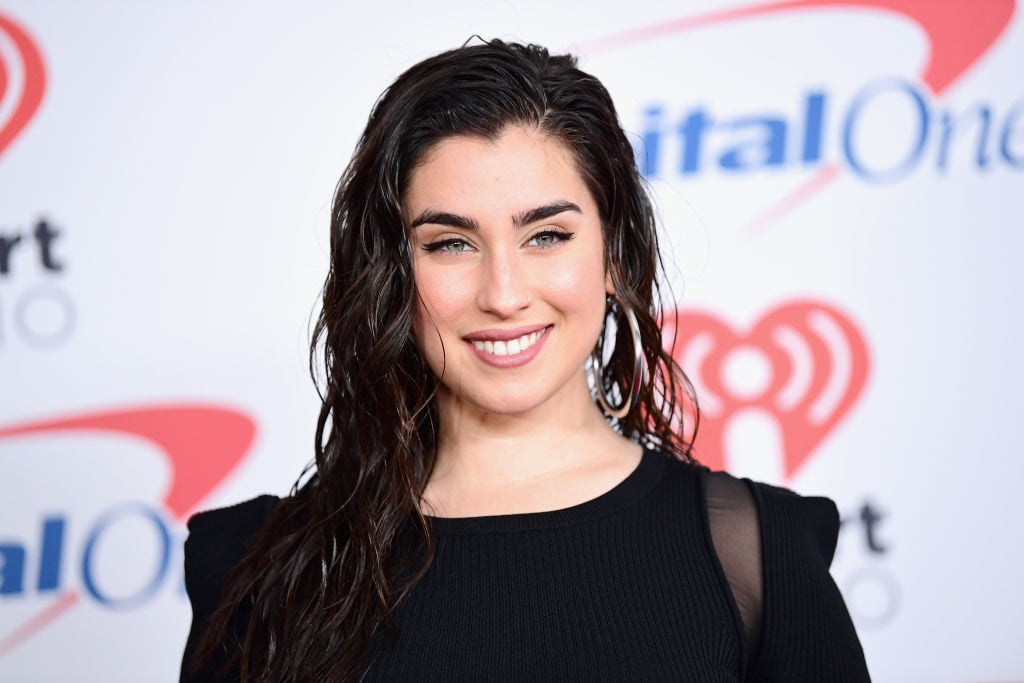 Fifth Harmony singer Lauren Jauregui had strong words for Donald Trump supporters after he was elected in 2016. She scolded those who said voting for the controversial leader didn't mean they were homophobic or racist.
And in her open letter to Trump supporters, she revealed why the election results were troubling to her. But she also had plenty to say about what she was fighting for. "I am a bisexual Cuban-American woman," she wrote in her letter. "I am so proud of it."
Next: This Stranger Things star wants justice for bisexuals.
5. Shannon Purser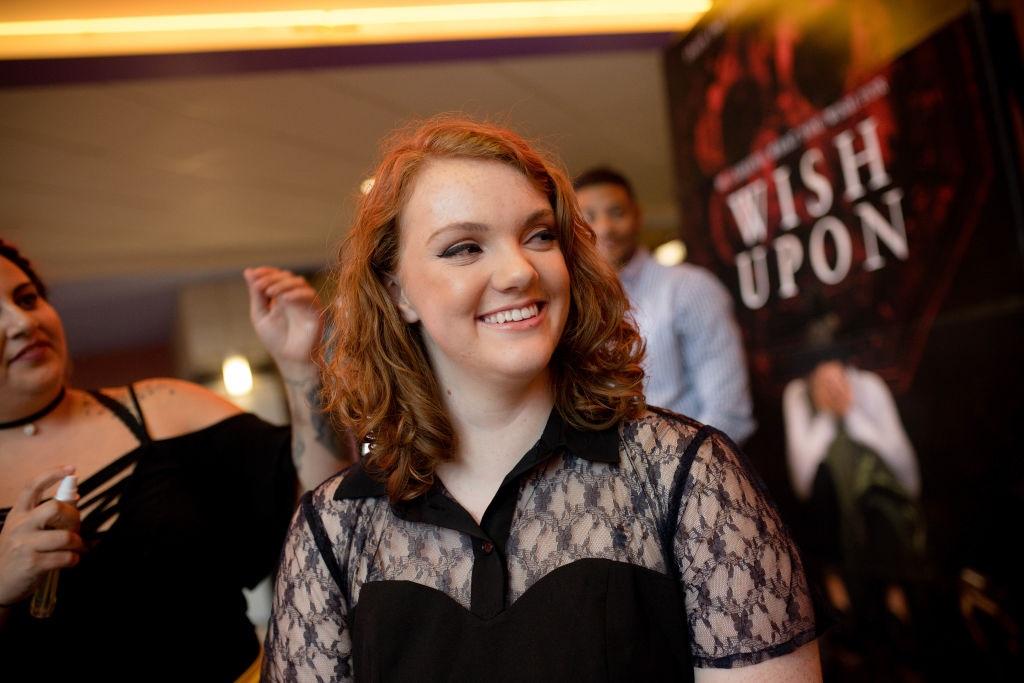 Even though her stint on Stranger Things was short-lived, Shannon Purser became one of the most talked about parts of the hit Netflix series. And she once again became a hot topic on social media in 2017 after she revealed an intimate detail about herself to fans.
In April 2017, she told fans on Twitter that she had anxiety about her sexuality. Purser said, "Especially trying to come to terms with it and my faith. It can be really scary… But it's gonna be OK. You're going to be OK. No, you're going to be great."
A week later, she received backlash following interactions with Riverdale fans after she defended the series (which she guest stars on) against accusations of queerbaiting. And in response, she posted an apology that also served as an official coming out. "It's something I'm still processing and trying to understand," she tweeted. "I'm very very new to the LGBT community… I have never ever wanted to alienate anybody."
Next: This actress says she's experienced backlash because of her bisexuality.
6.  Amber Heard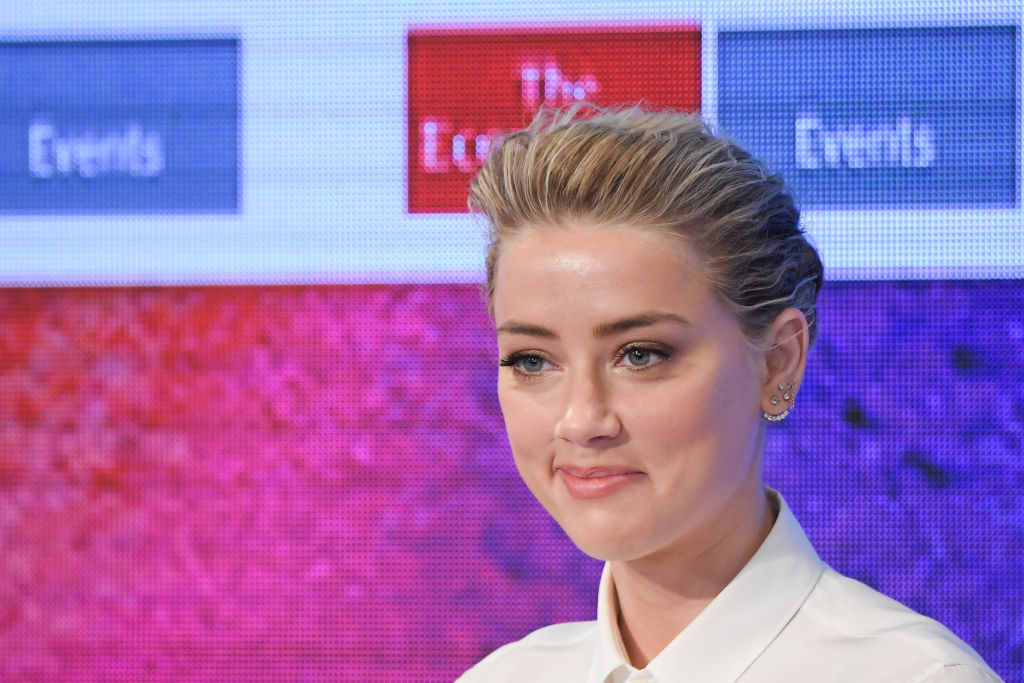 In 2010, Amber Heard came out as bisexual. At the time, she was still an up-and-coming actress in Hollywood — and she claims that being open about her sexuality may have hurt her career.
Heard said during The Economist's Pride & Prejudice event in 2017 that she was warned that her "it" girl status would be in jeopardy if she seemed "unavailable" to men. She said, "I realized the gravity of what I had done and why so many people – studio execs, agents, advisors – did not want this coming before my name. I became attached to a label."
That label was also used against her by tabloids and fans after she accused her ex-husband Johnny Depp of spousal abuse in 2016. But Heard remains a vocal activist for the LGBTQ+ community.
Next: This rock-and-roll legend doesn't give a dookie what you think about his sexuality.
7. Billie Joe Armstrong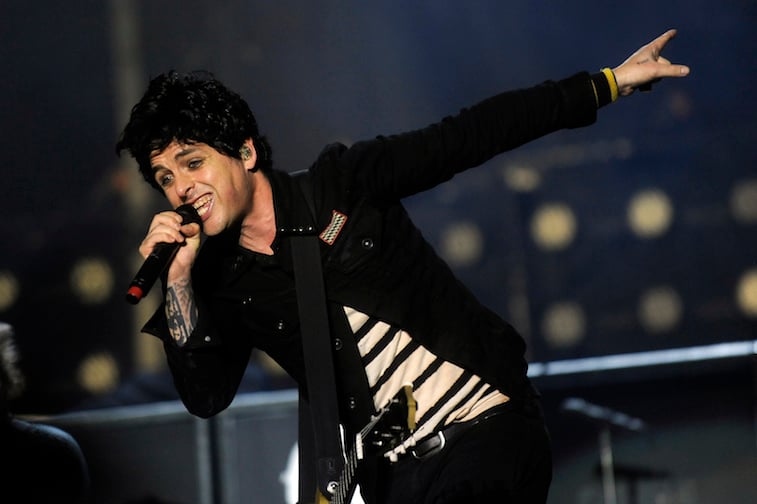 As the frontman for Green Day, Billie Joe Armstrong has always had to be vocal. And that includes when it comes to talking about his personal life. The '90s rock icon has been married to his wife for more than 25 years. He's also long been on the record as being bisexual.
In a 1995 interview with The Advocate, he revealed his feelings on sexuality. "It's something that I've always been interested in. I think people are born bisexual, and it's just that our parents say it's taboo," Armstrong said. "It's ingrained in our heads that it's bad, when it's not bad at all. It's a very beautiful thing."
Next: This X-Men star has been in the spotlight for years but only came out recently.
8. Anna Paquin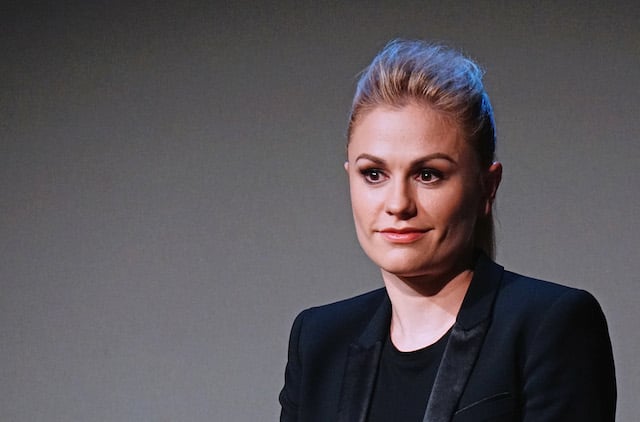 She's been an Oscar-winner since she was 11 years old. Anna Paquin has navigated the murky waters of child stardom to become an accomplished and impressive adult actress, too.
And she's also dipped her toe into the activism arena. In 2010, Paquin came out as bisexual. That same year, she married her True Blood co-star Stephen Moyer. Ever since, she's taken every opportunity she can find to dispel stereotypes about bisexuality. During a 2014 interview, she corrected Larry King when he asked her if she was a "non-practicing bisexual."
"Are you still straight if you are with somebody?" She asked King. "If you were to break up with them or if they were to die, it doesn't prevent your sexuality from existing. It doesn't really work like that."
Next: This HBO star is a vocal advocate for the bisexual community.
9. Evan Rachel Wood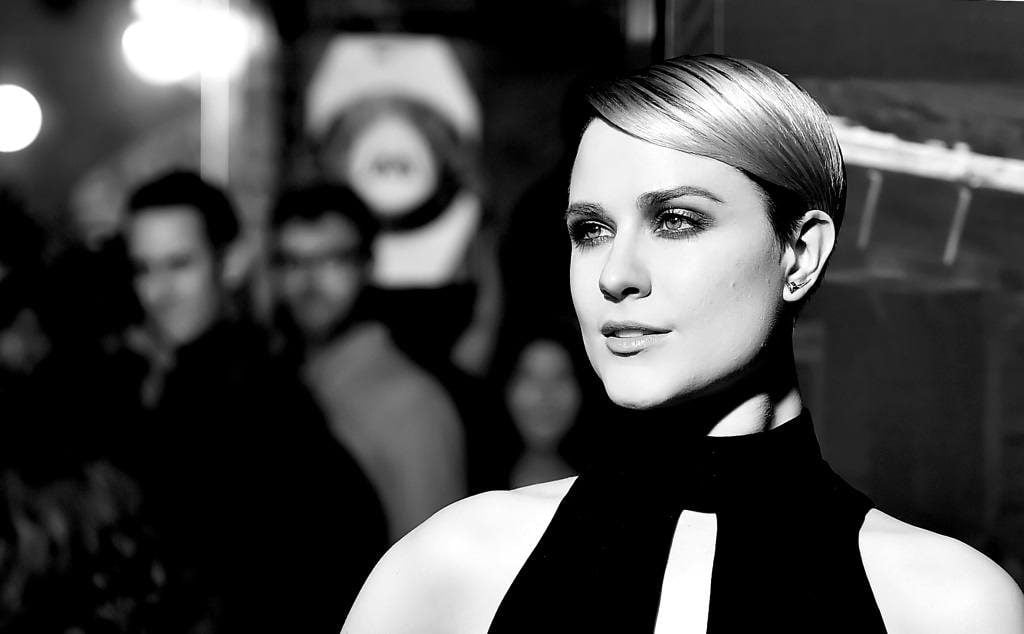 She's been acting since she was nine years old. But thanks to scene-stealing roles in Westworld and True Blood, Evan Rachel Wood has become one of HBO's most reliable stars. And she's using her popularity for a good cause. In 2012, Wood came out as bisexual on Twitter.
Since then, she's been a powerful voice of support for the bisexual community. Wood has spoken candidly about how she felt ashamed of her sexuality when she was a teen after encountering hate speech toward the gay community. Now, she frequently offers vocal support for other people who are bisexual or questioning.
In 2016, she told Motto:
My experience [coming out] was such a self-esteem issue. You're made to feel so small … I thought, "Am I crazy for wanting to put this out there?" But the response has been amazing and people have been really kind and understanding. I've heard from so many people that identified as bi. I was really moved to see that so many could [relate] to what I said. It validates that it's a universal feeling.
Next: This sexy star is more private about her personal life than the iconic TV character she played.

10. Cynthia Nixon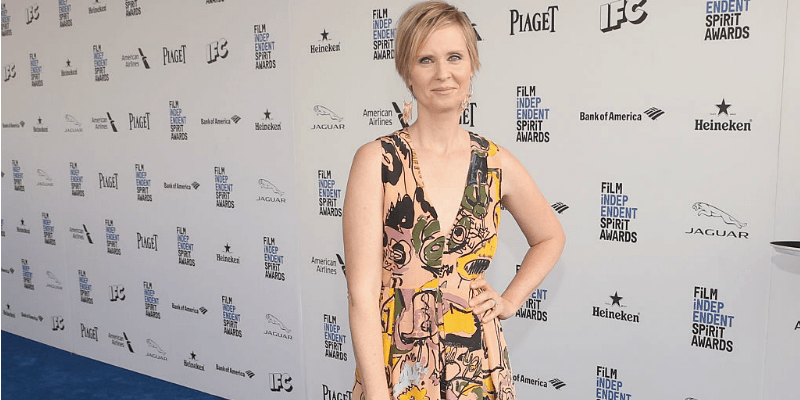 On Sex in the City, Cynthia Nixon's character, Miranda, was always willing to talk about the most intimate details of her life. In real life, Nixon has been a little more closed off.
She initially resisted labeling her sexuality, despite having had long-term relationships with both men and women. But more recently, she's made it clear that she does consider herself to be bisexual.
Next: This glamorous singer has been open about her bisexuality for years.
11. Fergie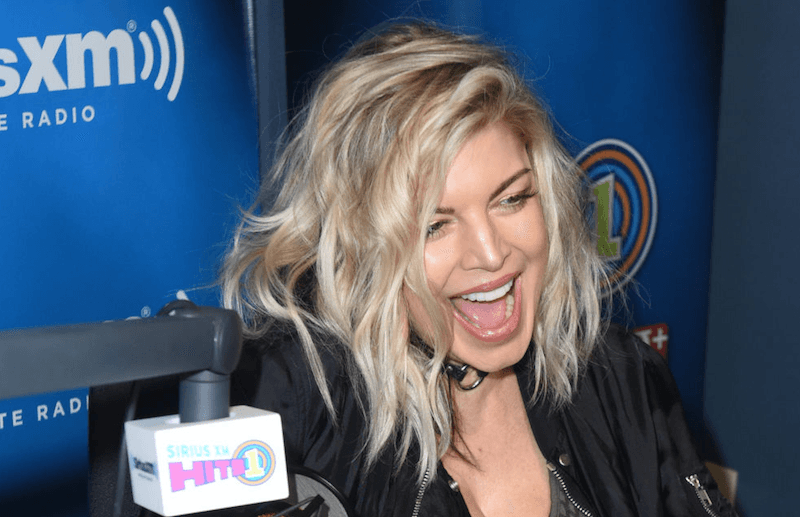 Since the 1980s, Fergie has been continually reinventing herself as a singer and performer. But one thing that she's never changed is her sexuality.
Fergie was married to actor Josh Duhamel from 2009 until 2017. And she has been open about the fact that she's bisexual since the mid-2000s. She told The Advocate in 2010, "I think women are beautiful, I've had a lot of fun with women, and I'm not ashamed of it."
Next: The star of this mega-popular teen movie franchise isn't confused about who she loves in real life.
12. Kristen Stewart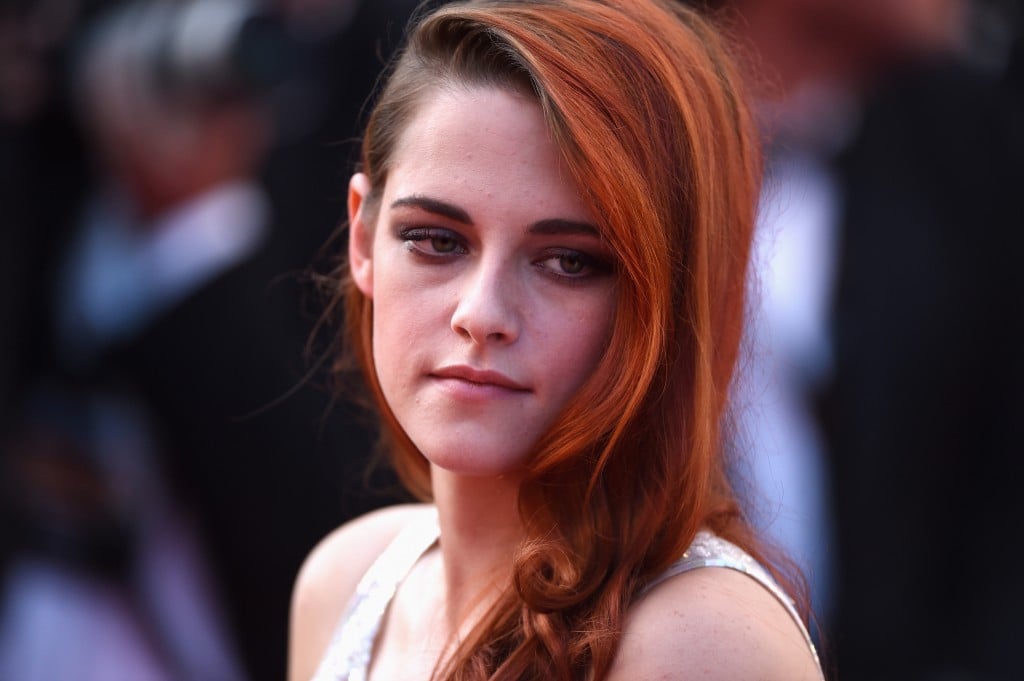 During the Twilight era, all eyes were on Kristen Stewart and her relationship with co-star Robert Pattinson. The two have since gone their separate ways.
But her romantic life has still been under scrutiny. She's had multiple relationships with women — and even though she's notoriously private, she did provide some insight into how she feels about her sexuality in a 2017 interview.
"It's not confusing if you're bisexual. For me, it's the opposite," she told The Guardian.
Next: This starlet confirmed her bisexuality with a single word.
13. Bella Thorne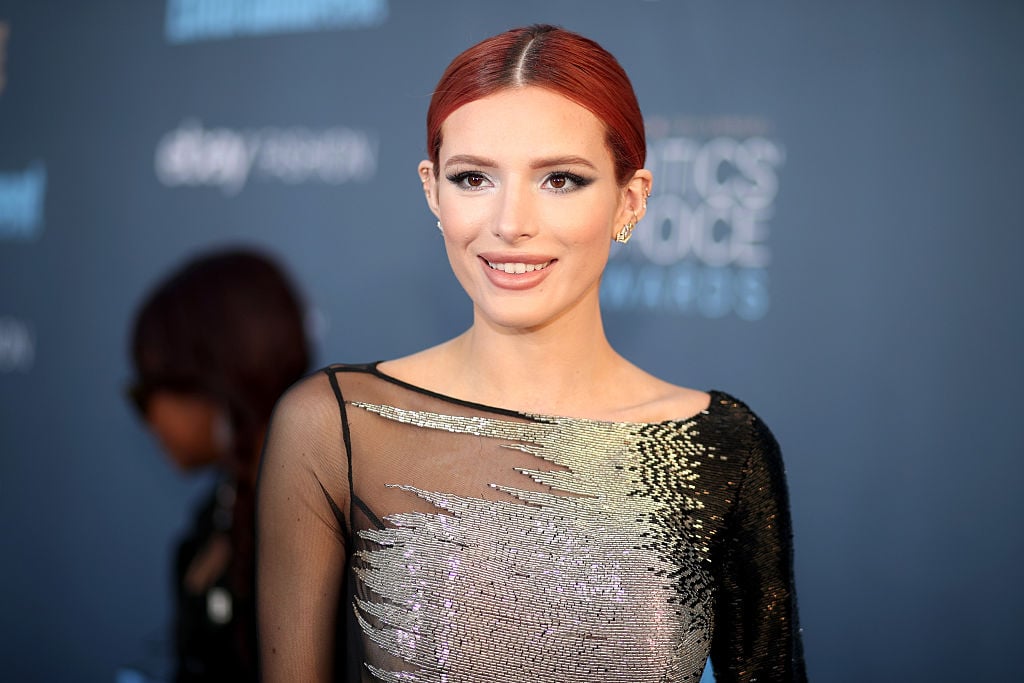 The past few years have been huge for Bella Thorne. The singer and Famous in Love actress has been one of the most talked-about teen celebrities.
Though she's a big deal in Hollywood these days, she didn't make a big deal about her sexuality. In August 2016, when a fan asked her if she was bisexual on Twitter, she had a very simple response: Yes.
Next: This Oscar winner and tabloid fav has had relationships with men and women. 
14. Angelina Jolie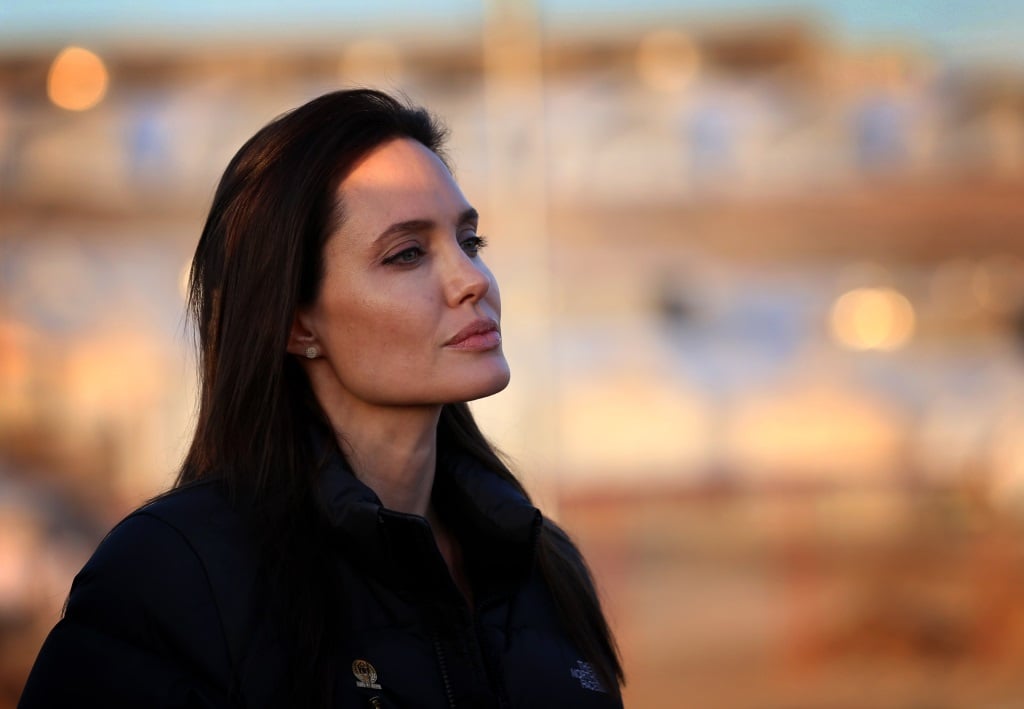 Thanks to round-the-clock tabloid coverage, Angelina Jolie — Oscar-winning actress, director, and humanitarian — is probably best known for her marriage to Brad Pitt. Her other marriages, to Billy Bob Thornton and Jonny Lee Miller, have also been hot topics over the years.
But Jolie has also been open about the fact that she has had feelings for women, too. In 1997, she told Girlfriends magazine that she was instantly smitten with her Foxfire co-star.
Jolie said, "I would probably have married Jenny Shimizu if I hadn't married my husband. I fell in love with her the first second I saw her."
Next: This former child star kept her bisexuality a secret for years.
15. Drew Barrymore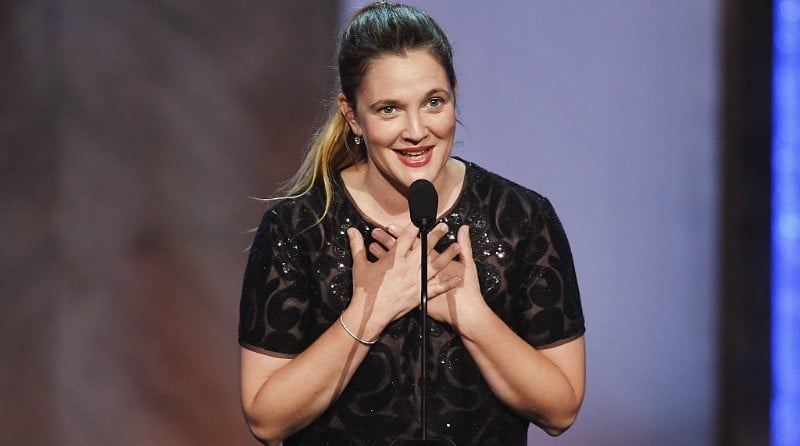 Thanks to her star-making performance in E.T., Drew Barrymore grew up in the public eye. But as an adult, she tried to keep her private life under wraps. The Santa Clarita Diet star has gone public with some of her relationships with men, including an infamously short marriage to Tom Green.
And in 2003, she came out as bisexual during an interview with Contact Music. She said, "When I was younger I used to go with lots of women. Totally. I love it."
Read More: Celebrities You Didn't Know Were Transgender
Follow Katherine Webb on Twitter @prufrox.
Check out The Cheat Sheet on Facebook!