'Celebrity Big Brother': How Tamar Braxton's Win Made 'Big Brother' History Multiple Ways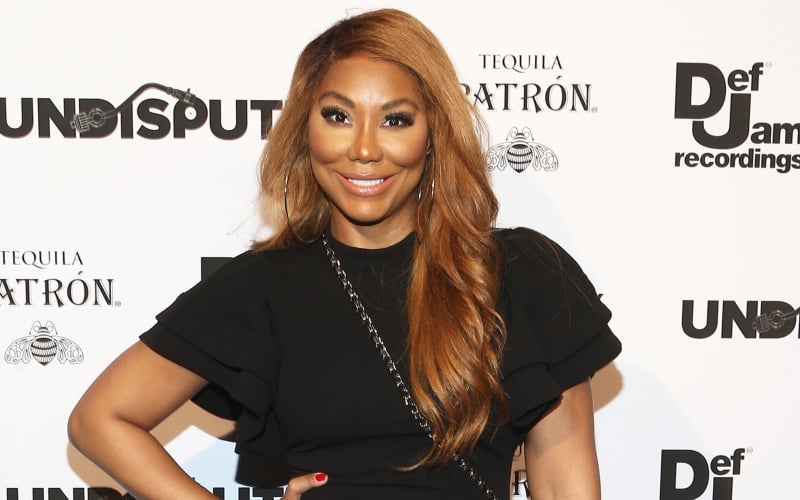 Celebrity Big Brother 2 ended with retired football player, Ricky Williams picking reality star, Tamar Braxton to be with him in the final two. She then won over the jury by a landslide, which makes her win historic in many ways. Here are the four ways her win is historic and what the final two had to say about it.
Tamar Braxton is the first Black woman to win Big Brother
Before Celebrity Big Brother Season 2, a Black person never won the show. Tamar Braxton is the first and because runner-up was Ricky Williams she was part of the first time two Black people made it to the final two.
Braxton talked about this with TV Guide saying "Not only to win Big Brother but to be the first African-American and on top of that be a female and on top of that win by a sweep. It's just like, What!?'"
She also broke the First to Enter Curse
Also, die-hard Big Brother fans know that those who enter the house first never win the show. The singer has been a fan of the show since Season 1 but was still brave enough to enter the house first and still win. She revealed that it was less about bravery though and more about being forgetful.
"Let me just tell you something," said Braxton. "Because I'm on the show, I forgot about that! Can you believe that? Because I definitely wouldn't have walked in the Big Brother house first. Come on — I know better! For me, I think it could be a curse, but it depends on the person. Last night proves that."
She is the second person to win unanimously
Every single person on the jury voted for Braxton to win over Williams. She must have done something right since that is also rare.
Julie Chen noted that Dan Gheesling from Season 10 is the only person who has won unanimously at the end. His perfect streak, however, was tarnished when he returned for Big Brother 14 and he ended being runner-up.
Braxton also seemed to be in shock by this news. "I'm telling you right now, it hasn't all settled in yet," she told Entertainment Weekly. "And, as a matter fact, Omarosa told me that. And I'm like, 'I thought I heard Julie say that, but not really. What?' I'm just freaking out. I can't believe it. I can't believe it, I feel like I'm in a dream right now."
Williams was the one to choose Braxton to be with him in the final two. He seems to be still figuring out how he lost unanimously. "Honestly, I don't know," he told Entertainment Weekly. "I'm sure I'll reflect on it in the next couple of days and try to come up with an answer. But Tamar is a wonderful human being, a big personality. And she said it in her speech, she was all over the place, but she came back to kindness. And she kept us laughing, and she was just a joy to be around."
Women are still catching up to men in wins on the show. But Braxton's win makes her the second woman to win Celebrity Big Brother and the fifth woman to win the show overall. The superfan did a pretty good job cementing herself in Big Brother history.
Read more: 'Celebrity Big Brother' Season 2: How Much Is the Cast Getting Paid for the Show?
Check out The Cheat Sheet on Facebook!