Celebrity Cancer Survivors: 7 Inspirational Stories
Celebrities usually put their best foot forward in the limelight, and sometimes that includes hiding huge parts of their lives. That includes their health, and many celebrities have secretly undergone treatment for different health ailments. Some of that treatment includes marijuana. But then there have been celebrities who went through chemotherapy and surgery due to cancer.
Cancer has affected so many people, threatening their lives and livelihood. But although the battle maybe grueling, it can be won. Here are seven celebrity cancer survivors who have particularly inspirational stories.
1. Michael C. Hall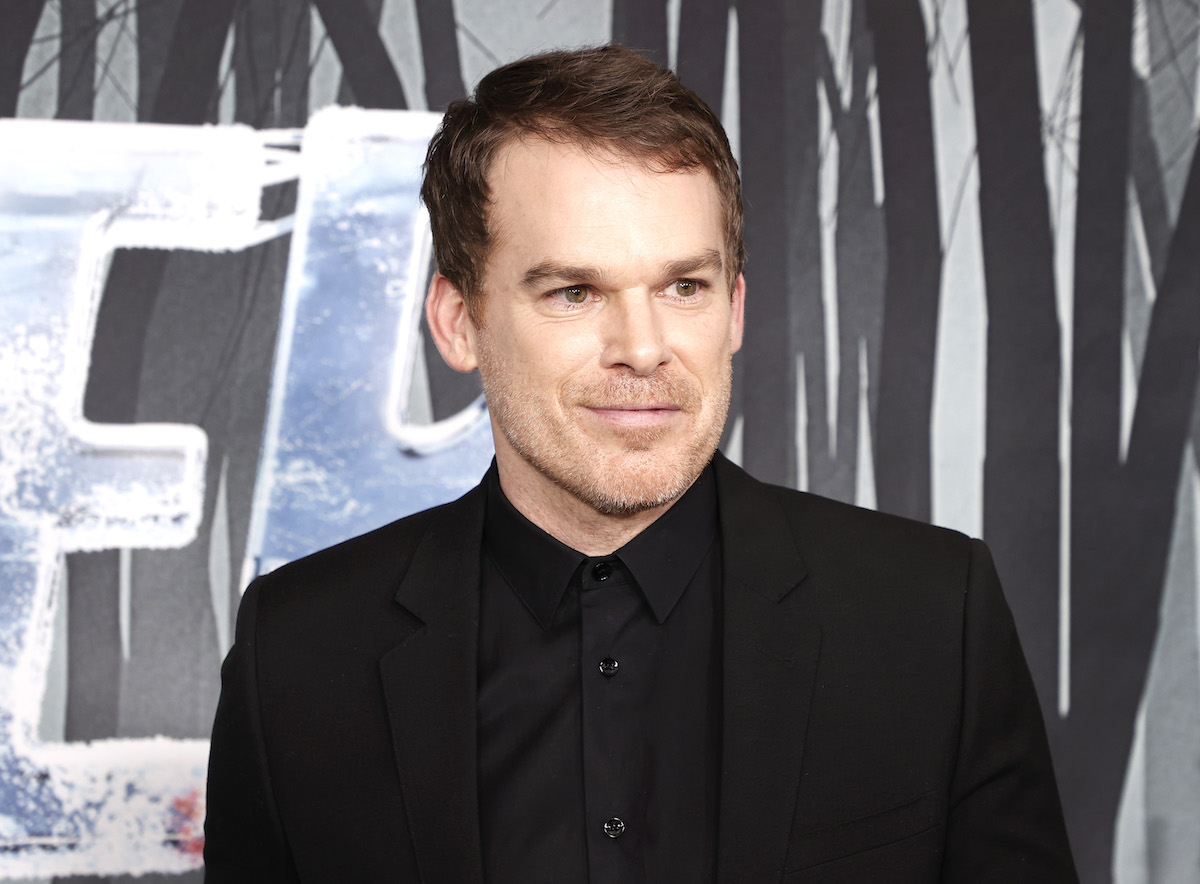 You probably know him for being the star of Dexter, but you might be shocked that Michael C. Hall had to battle Hodgkin's lymphoma. He was diagnosed in 2010 and kept it a secret while filming the fourth season of the hit show. He then started treatment the day after the season wrapped up.
"To discover that I had the Hodgkin's was alarming," the actor told The New York Times, "but at the same time I felt kind of bemused, like: Wow. Huh. How interesting."
The actor had every intention of keeping his illness a secret but looked noticeably different when accepting his Golden Globe for Best Actor in a Drama. He had less hair and wore a black cap with his suit. "It's nice to see colleagues," said the actor "and for me to show [people] I am doing fine."
He turned to chemotherapy for treatment, and eventually his cancer went into remission. By the time he started filming his movie, East Fifth Bliss, his hair grew back.

2. Angelina Jolie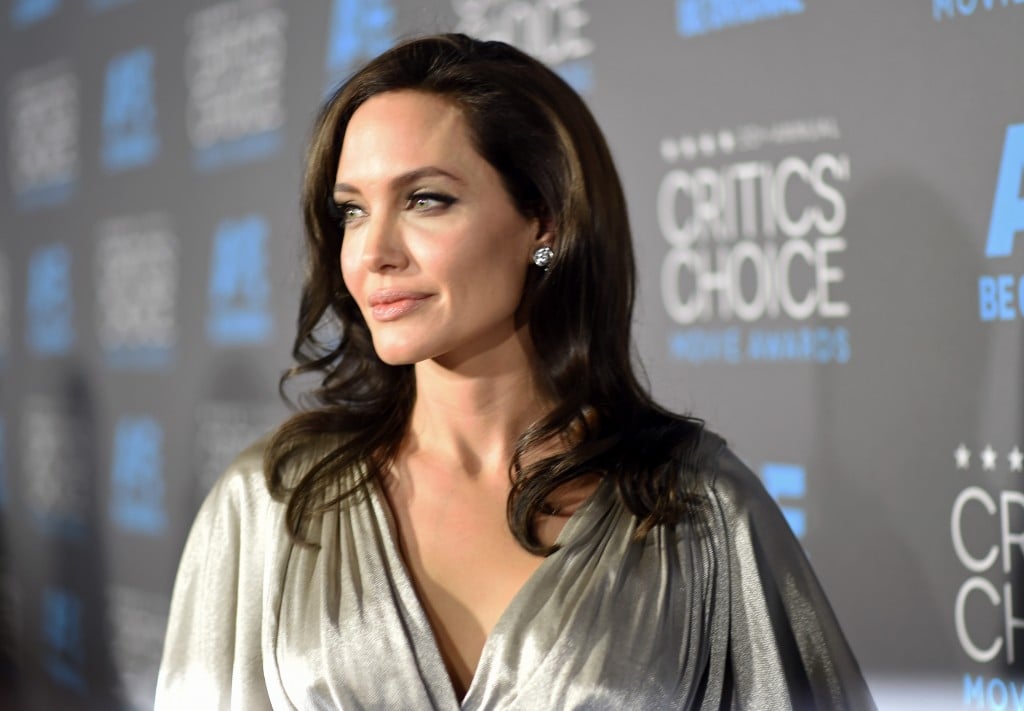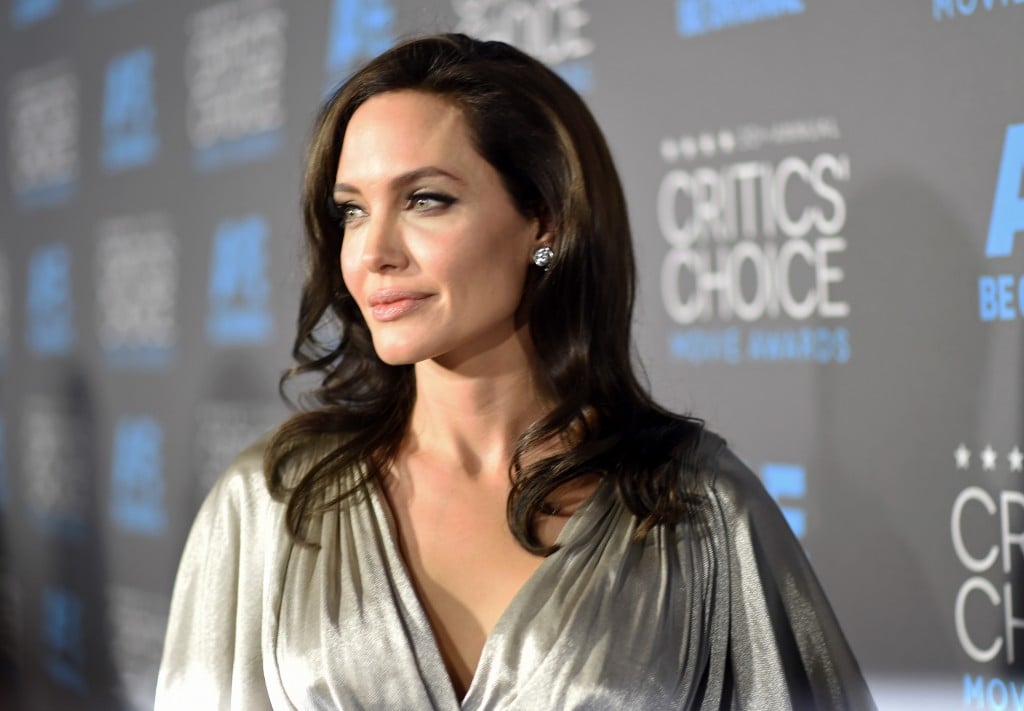 The actress has been privately fighting cancer for many years, and has undergone multiple procedures because of it. She showed signs of early ovarian cancer in 2015. She ended up getting her ovaries and fallopian tubes removed. The surgeon who performed the surgery was no stranger to her.
"The doctor that did my ovary surgery was my mother's doctor, and apparently my mother had said to her, 'Promise me you will take Angie's ovaries out,'" the actress said on NBC. "So when we kind of got together, we both had a big cry, and she said, 'I promised your mother, and I gotta do this.'"
That's not the only surgery she had due to cancer. She also had a preventative double mastectomy because she had an 87% risk of breast cancer, partially because her mother had cancer. The procedure has changed her body, but she wrote in an open letter about how empowering the experience was.
"I can tell my children that they don't need to fear they will lose me to breast cancer," wrote the actress in The New York Times. "It is reassuring that they see nothing that makes them uncomfortable. They can see my small scars and that's it. Everything else is just Mommy, the same as she always was. And they know that I love them and will do anything to be with them as long as I can. On a personal note, I do not feel any less of a woman. I feel empowered that I made a strong choice that in no way diminishes my femininity."
3. Hugh Jackman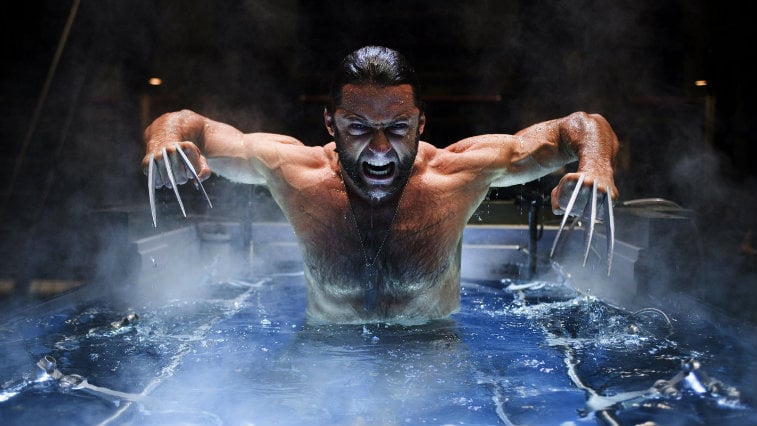 The actor has played the healing and resilient Wolverine for years, but it looks like the actor is just as resilient in real life. The actor showed a sign of cancer on his face, but it was his wife who told him to get it checked out.
"Deb said to get the mark on my nose checked," the actor wrote in a caption of a selfie he posted on Instagram. "Boy, was she right! I had a basil cell carcinoma. Please don't be foolish like me. Get yourself checked. And USE sunscreen!!!"
The cancer isn't life threatening, but could lead to disfigurement. The actor was treated for skin cancer three times in 2013. He was diagnosed and treated again in 2016.
4. Edie Falco
The actress has been lucky enough to play multiple iconic characters, including Carmela Soprano on The Sopranos and Jackie Peyton on Nurse Jackie. Although many TV lovers might know her, they might not know she was fighting cancer while working. She was diagnosed hours before she had to shoot a scene of The Sopranos where Carmela tells Tony she's going to take everything in their divorce. She pushed through the scene along with many others.
"It was very important for me to keep my diagnosis under the radar," the actress wrote for Health, "even from the cast and crew of The Sopranos, because well-meaning people would have driven me crazy asking, 'How are you feeling?' I would have wanted to say, 'I'm scared, I don't feel so good, and my hair is falling out.'"
The actress ran every day to keep strong and turned to chemo for treatment. She then went into remission, and by 2004, she finally beat it.
5. Mr. T
The actor and wrestler was notably in The A Team and Rocky III. He also tends to play himself often, because he has become an icon. Although he has a tough persona and catch phrase, he also had to fight cancer.
While removing his earring, he noticed a part of his ear was sore. After getting it checked, he basically ended up getting a cancer named after him! He was diagnosed in 1995 with a rare type of T-cell lymphoma.
"Can you imagine that?!" Mr. T said according to Coping with Cancer. "Cancer with my name on it — personalized cancer." The cancer was localized in his ear, so he began getting radiation five times a week for four weeks. He was then cancer free until 11 months later.
"Cancer sores sprouting up on my body and I can't stop it!" continued the actor. "I have no control over this cancer growing outside of my body on my arms, my back, my legs, and my stomach … It is cancer popping like microwave popcorn on my body. I am afraid at this point; no tough guy today."
He began doing chemotherapy for over a year, and later was declared to be in remission.
6. Rod Stewart
The British musician nearly had his career ended for him when he had thyroid cancer. If his operation was done incorrectly, he wouldn't have been able to sing again.
"The procedure took four hours," wrote the musician in his memoir, Rod: The Autobiography "and brought the surgeon's knife to within a fraction of an inch of my vocal cords. Any slip at that point and it really would have been 'Goodnight, Vienna' as far as my career was concerned. But the operation was a complete success."
Fortunately he didn't have to do any chemotherapy, but he went six months without singing. He then started building up his skill again through vocal practices, and eventually was able to regain his voice.
7. Sheryl Crow
The singer was diagnosed with breast cancer in 2006, and it came at a difficult time in her life. "It was a really personal blow," the singer told Health, "because I was newly out of a relationship and that made it more difficult to even fathom that I could be diagnosed with cancer."
But it was caught early enough to have great results. She had minimally invasive surgery with a lumpectomy. She then had seven weeks of radiation. "I kept my breast cancer tattoos—where the radiation was lined up on my chest. Once in a while I look at it to remind myself that I have to put on my oxygen mask first before I put it on anybody else."
Sadly, that isn't the last time the singer's health has been in jeopardy. She now has a brain tumor, but it isn't that big and it is benign. The singer found out by going to a doctor complaining about her memory. Although the tumor is by her temple, it has not affected her memory and she doesn't plan to get it surgically removed.
"I don't really want to have it removed, either, because that would mean a craniotomy," the singer said according to the Mirror, "which would mean another big scar. It should stay the same size – or it may grow an infinitesimal amount, but I don't really think about my brain tumor and really I don't think about breast cancer anymore, either."