15 Celebrity Couples That Broke Up in 2018 that Everyone Thinks Will Get Back Together
Relationships are hard. In the real world, people must nurture love and romance while holding jobs, paying bills, and dealing with the ups and downs of everyday life. In Hollywood when celebrity couples are intricately involved in the entertainment system and live a fishbowl existence, things can get even trickier.
Many celebrities are often away from their loved ones for long stretches of time, filming movies, TV shows, or even going on tour. There is also a massive lack of privacy when you live your life in the public eye, which can cause even the most stable relationship to crumble. Many celebrities have already called it quits in 2018, but we think some of these recently broken up stars might find their way back to one another.
1. Nikki Bella and John Cena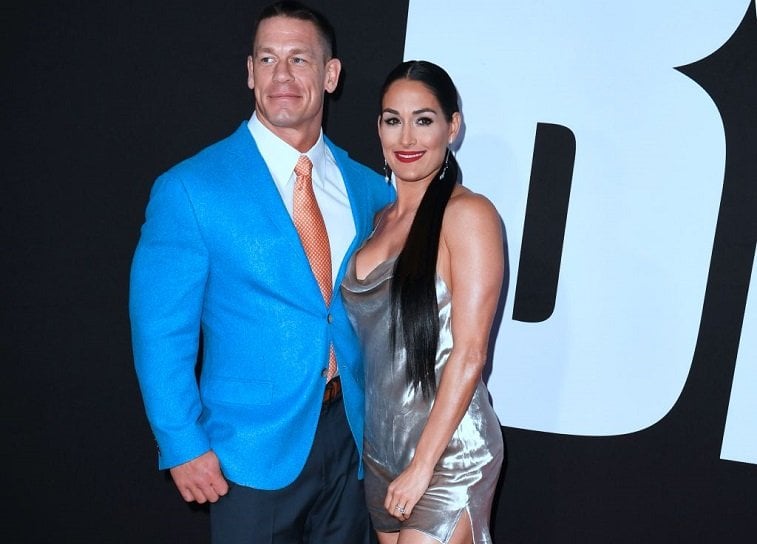 After six years together, actor John Cena and Total Bellas star Nikki Bella have ended their relationship twice in 2018. The first time the duo called off their engagement, it was because they could not agree on whether or not they wanted to have children. Bella desperately wants to be a mother, while Cena seems content to live his life, childfree.  Their first breakup didn't last long, and they decided to reunite after Cena publically said he'd be open to the idea of children.
Now Bella has called off the wedding once more. In a statement to People, she said, "After I called off the engagement, we tried to work on our relationship to get back to where it was, and in order to move forward with our wedding. After much time and soul-searching alone and together, we have decided to officially part ways."
Still, we aren't certain this is the last we've seen of the statuesque couple.
Next: A musical couple who is heartbroken by their split. 
2. Halsey and G-Eazy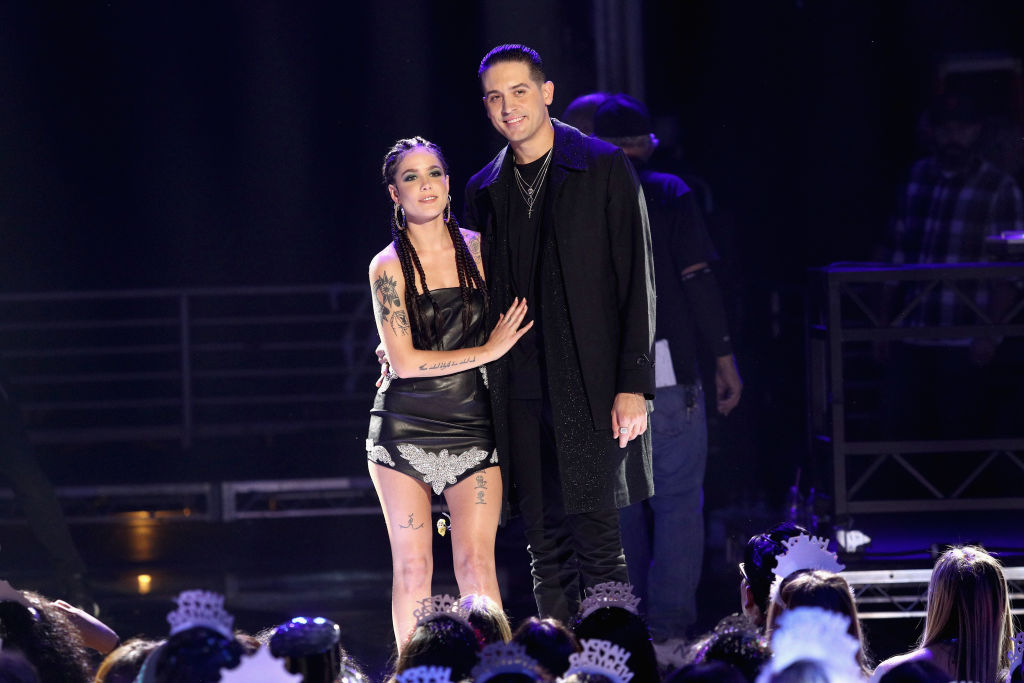 After nearly a year together, musicians Halsey and G-Eazy have gone their separate ways. The rapper and the singer were thick as thieves for over a year, even appearing at each other's shows. However, things came to a screeching halt in July 2018.
In a statement on her Instagram Story Hasley said of the couple's breakup, "I normally keep this kind of thing private but provided our public nature I feel the need to inform my fans. G-Eazy and I are taking some time apart. I'm eager to continue the upcoming passage of time dedicating myself to my art and my career, and the duration of my tour. I wish him the best. Thanks for respecting our privacy at this time."
Time apart doesn't exactly say break up permanently to us. If not we can still hang on to their hit song, "Him & I."
Next: A couple that confused everyone from the beginning. 
3. Liam Payne and Cheryl Cole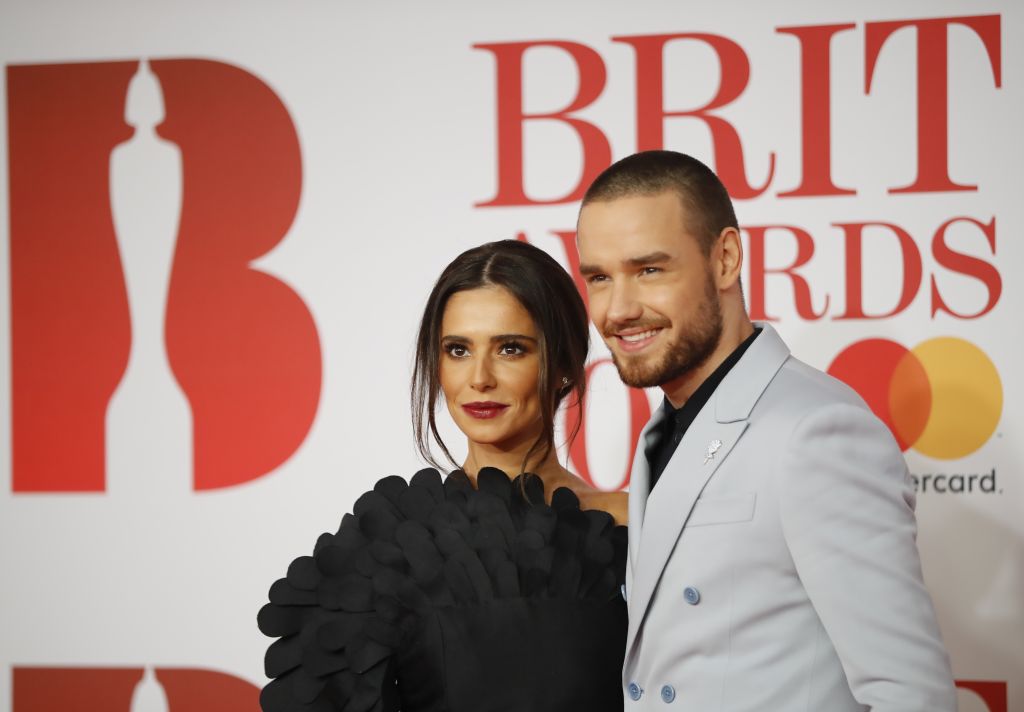 When singers Liam Payne and Cheryl Cole first went public in 2015 with their romance, everyone was scratching their heads. Not only do the One Direction alum and songstress have a 10-year-age difference, but they also first met on The X Factor when Payne was just 14 and Cole was 24. Ick. Still, the former couple told us all to shove it, and they shouldered on with their relationship even having a son Bear in 2017.
However, just after Bear's 1st birthday, the pair decided to go their separate ways officially. On July 1, 2018, Payne announced, "Cheryl and I are sad to announce that we are going our separate ways. It's been a tough decision for us to make. We still have so much love for each other as a family. Bear is our world, and we ask that you respect his privacy as we navigate our way through this together."
With a young son and a long history, we don't think this is the last we've heard of Payne and Cole together.
Next: A young couple who let distance get between them.
4. Brooklyn Beckham and Chloë Grace Moretz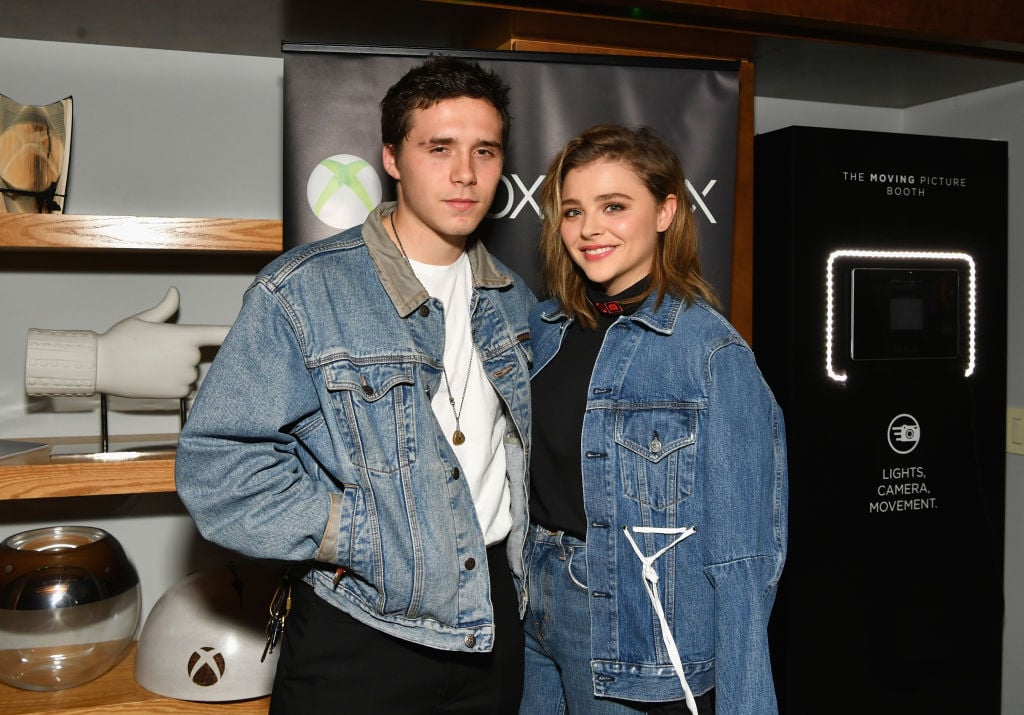 After two years together actress Chloë Grace Moretz and Brooklyn Beckham are done. (At least for now).  The on-again-off-again couple had already been struggling because of distance. However, in April, Beckham was spotting locking lips with model Lexi Wood and Moretz was throwing subtle shade at him on Instagram. The actress appeared on Watch What Happens Live!, and told Andy Cohen, "I'm okay. I'm single. I'm 21, I'm single, I'm good."
The pair might have cooled it for now, but we all know how hard young love is to shake.
Next: A Property Brother who called it quits with his long-time love. 
5. Jonathan Scott and Jacinta Kuznetsov
The Property Brothers star Jonathan Scott and his longtime love, Jacinta Kuznetsov have called it quits after three years of dating. Scott posted to Instagram about his split saying, "When I met Jacinta in the fall of 2015, I met somebody kind and courageous and a champion for human/animal rights. We grew to respect each other fiercely and know that will remain unchanged for the rest of our lives."
With such a heartfelt post, there may be some room for reconciliation between the pair.
Next: A Hollywood "It" couple who shocked everyone when they called it quits. 
6. Channing Tatum and Jenna Dewan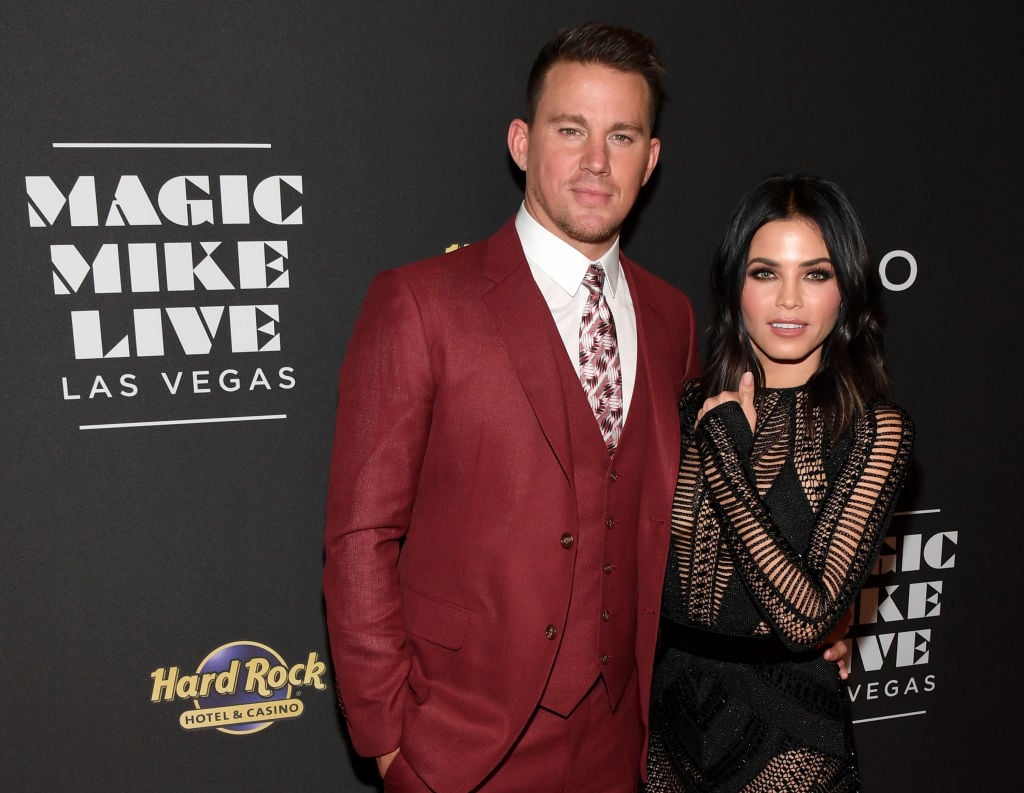 Though they'd been a Hollywood "It" couple since they first met on the film Step Up in 2006, Channing Tatum and Jenna Dewan pulled the plug on their nearly decade-long marriage in April 2018, shocking the world. From their joint statement, it seems the pair still have respect and admiration for each other. However, the rumor is they've grown apart romantically.
However, we're not so convinced that romances can't be rekindled. We wouldn't be shocked if these two found their way back into each other's arms.
Next: A rapper and his wife who pulled the plug on their two-year marriage. 
7. Logic and Jessica Andrea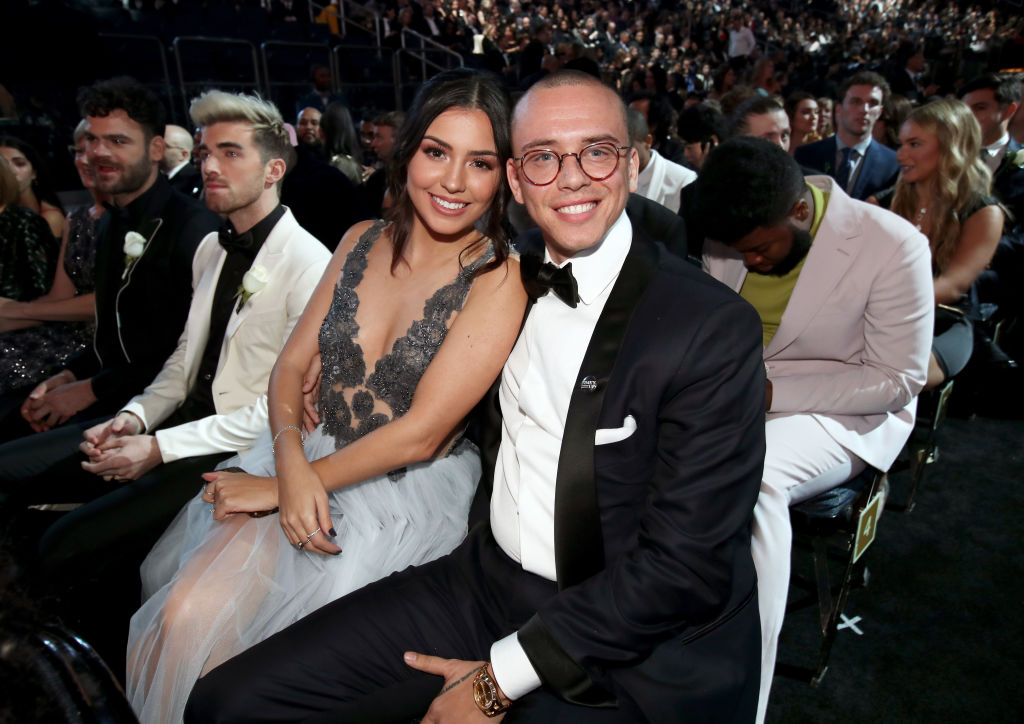 Rapper Logic and his wife of two years, Jessica Andrea, pulled the plug on their marriage in April 2018. However, neither the rapper nor Andrea have commented publicly. TMZ has reported, "Though the couple has not yet filed for divorce, a reconciliation does not seem likely."
However, since neither party has said anything and no paperwork has been filed, there might be room for them to work on their marriage.
Next: A billionaire and an actress who has been on and off. 
8. Elon Musk and Amber Heard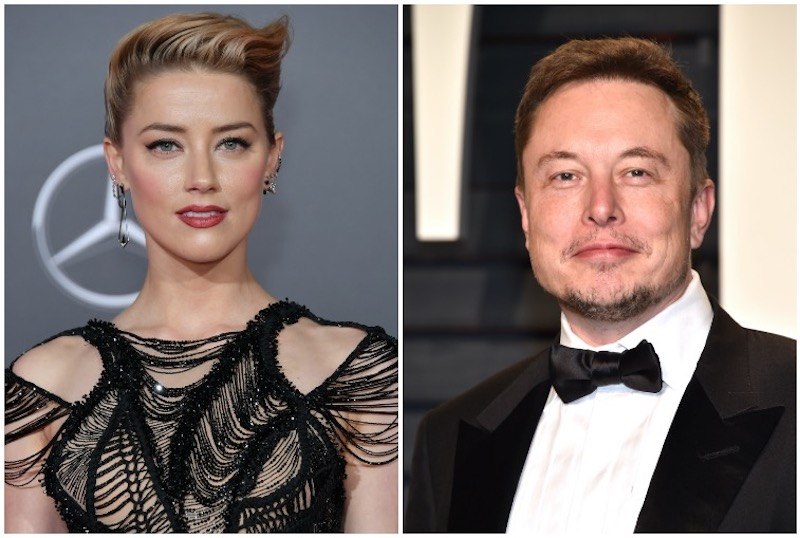 Tesla founder Elon Musk and actress Amber Heard have been on and off since 2017. After reuniting in early 2018, the pair called it quits for the second time. An insider told People, "Elon decided it was time to end it and Amber agreed. They both still care deeply for each other, but the timing wasn't right,"
We're sure both Musk and Heard have hectic schedules which contributed to their breakup, but we would be lying if we didn't think they'd reunite again.
Next: A former couple who still have feelings for each other. 
9. Lena Dunham and Jack Antonoff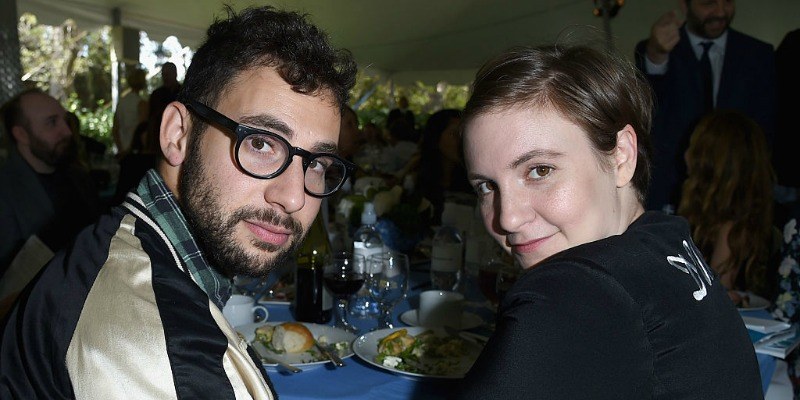 After six years together, Girls creator Lena Dunham and Bleachers frontman Jack Antonoff pulled the plug on their long-term relationship in 2018. A source told People that the breakup was "amicable." We think there might be room for the couple to reconnect especially since they've only had glowing things to say about one another.
Dunham explained why she still wears the ring Antonoff gave her. She said, "I'm wearing this ring that Jack gave me and I'll always wear it, because love is a really cool, powerful, eternal thing and it doesn't have to be defined the way we in Western culture define it as beginnings and ends."
Next: Former co-stars and lovers who still adore each other. 
10. Chris Evans and Jenny Slate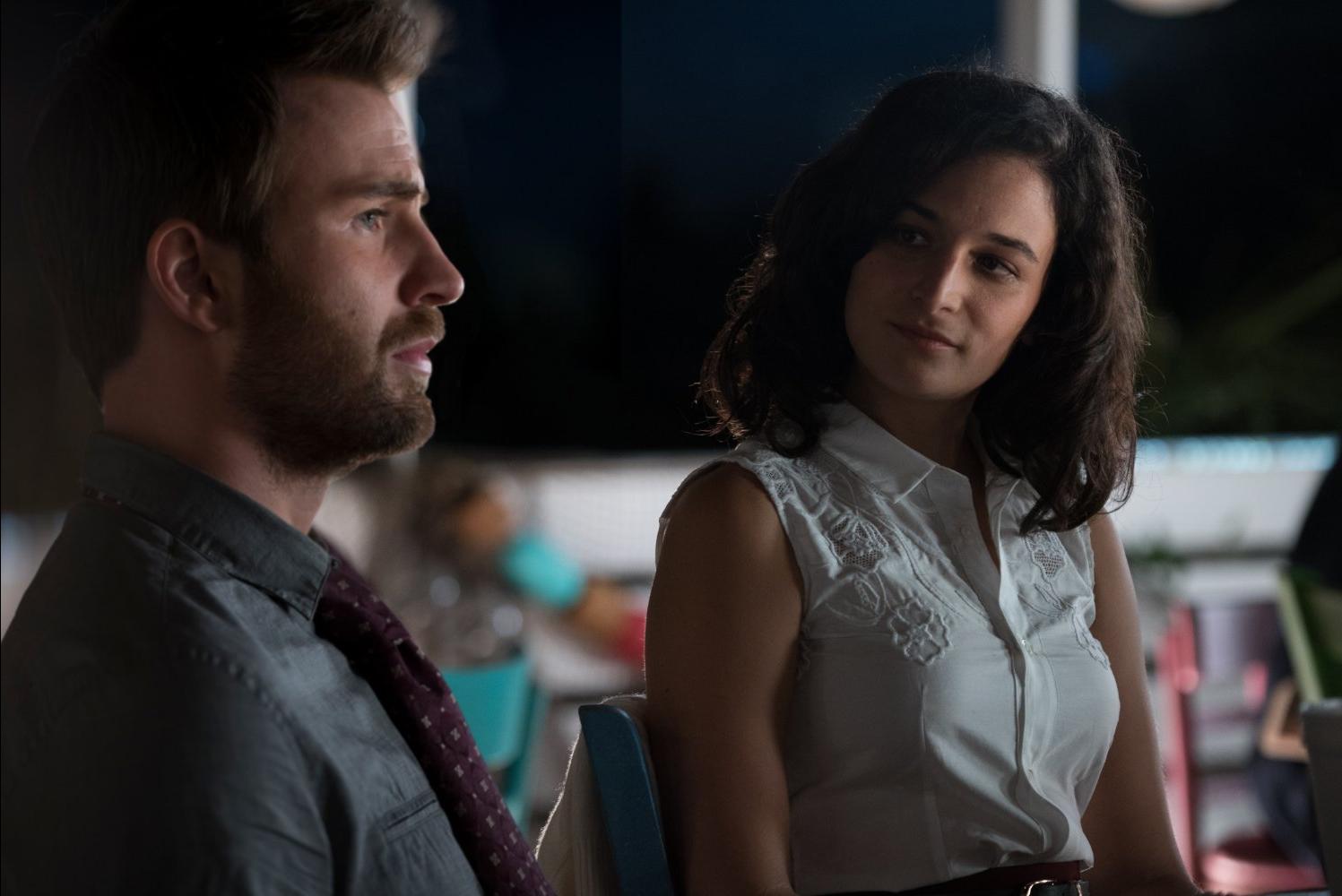 We just adore Chris Evans and Jenny Slate and apparently, the duo love each other too. The Marvel actor and comedian/actress met and began dating in 2016 while working on the film Gifted. However, by 2017 due to their hectic schedules, they'd called it quits. Despite their breakup, they remained super tight have even been publically seen together in 2018 and chatting over Twitter. We don't think its quite over for these two.
Next: A married couple who are separated but are still close friends. 
11. Alicia Silverstone and Christopher Jarecki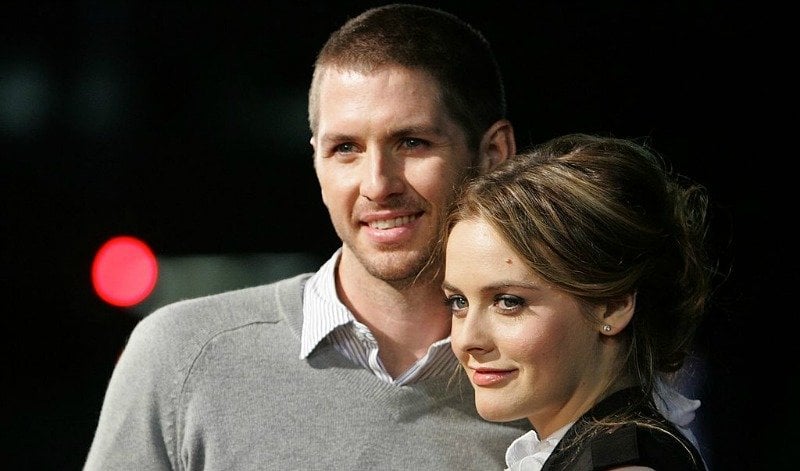 After 13 years of marriage and over 20 years together, Alicia Silverstone and Christopher Jarecki announced their separation in February 2018. Their camps released a joint statement saying, "They still deeply love and respect each other and remain very close friends but have mutually decided to separate after being together for 20 years. They have a son together who they will continue to co-parent."
However, no divorce papers have been filed just yet, so we shall see.
Next: A hot and heavy couple who might already be on again. 
12. Zayn Malik and Gigi Hadid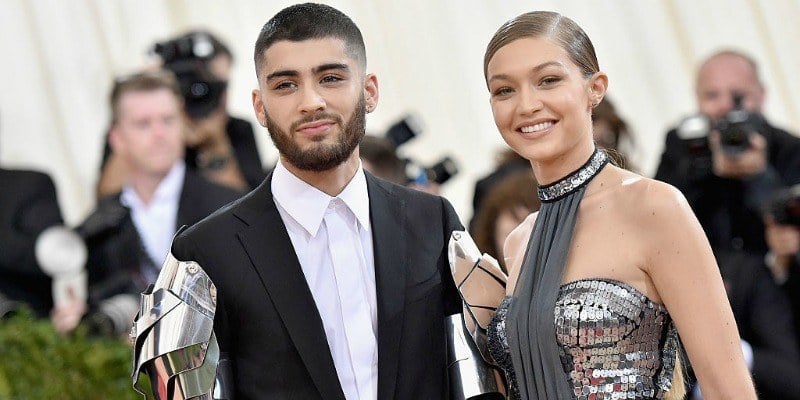 Zayn Malik and Gigi Hadid were hot, heavy, and super high profile since they first went public with their relationship in 2015. Therefore everyone was shocked in March 2018, when the duo announced their breakup, due to their hectic schedules. The supermodel released a statement saying, "I'm forever grateful for the love, time, and life lessons that Z and I shared. I want nothing but the best for him and will continue to support him as a friend that I have immense respect and love for."
The singer released his own statement saying, "Gigi and I had an incredibly meaningful, loving, and fun relationship and I have a huge amount of respect and adoration for Gigi as a woman and a friend."
Though they are over, the couple has been spotted together more than once kissing and canoodling.
Next: A former powerhouse couple who still have tons of respect for one another. 
13. Common and Angela Rye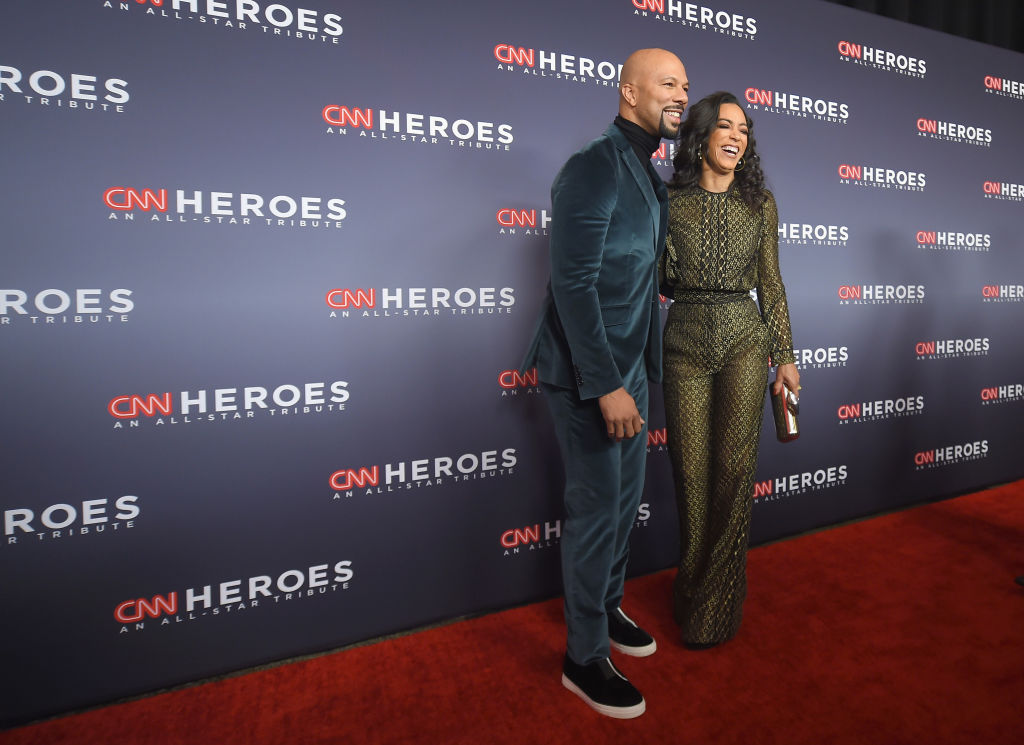 Rapper/actor Common and CNN commentator Angela Rye went public with their relationship in 2017. However, by 2018 they called it quits, possibly due to their tumultuous schedules. Yet, despite their breakup, the pair only have kind words for one another.
In a statement to Page Six, Rye said "We have and will always be friends. He is an amazing human being, and I'm a much better person because he's a part of my life. May we all keep loving and living."
Could a rekindling happen?
Next: This couple couldn't manage their hectic schedules. 
14. Josh Duhamel and Eiza Gonzalez
Though they never confirmed their relationship, there were plenty of paparazzi photos of Josh Duhamel and Eiza Gonzalez getting hot and heavy on the internet. Gonzolez even posted some photos of her and Duhamel on her Instagram account. Sadly, it looks like their love bubble was burst because in late July, People reported the duo had split because of their tough work schedules.
Schedules can always be worked out.
Next: A lowkey couple who became more friendly than romantic. 
15. Dominic Cooper and Ruth Negga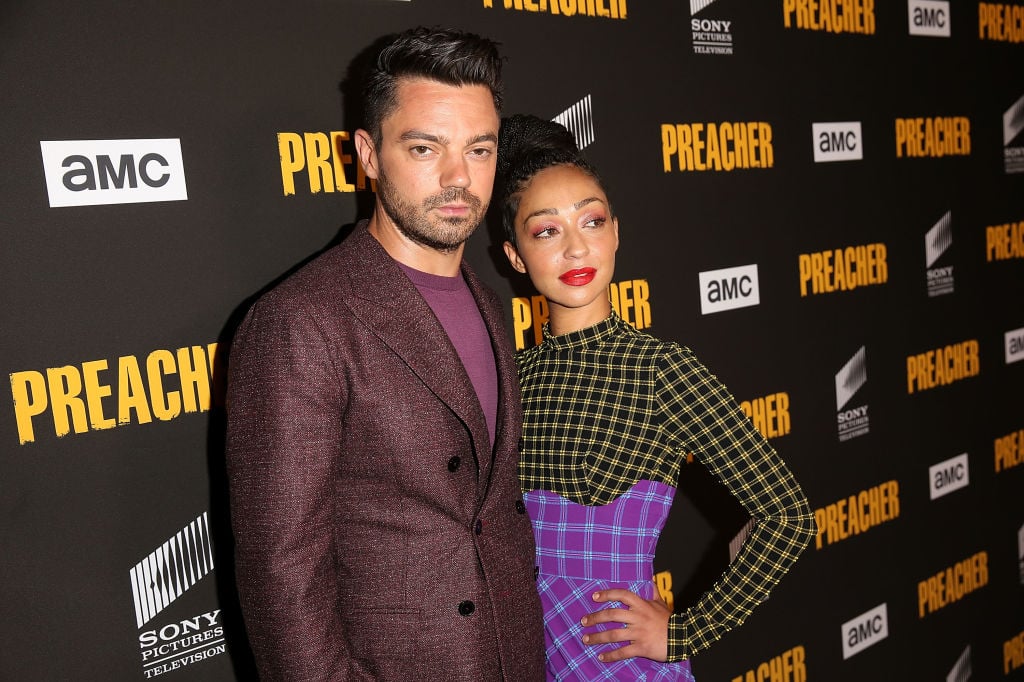 Dominic Cooper and Ruth Negga called it quits after eight years together. The couple met while working on a play in 2008, and have co-starred in numerous projects together. Though they weren't exactly high profile when it came to their romantic relationship, things seemed to be going well.
Therefore when news of their split hit the media, folks were shocked. Apparently, the romance ran its course but it could always get back on track.