Celebrity Feuds: Everyone Nicki Minaj Has Had Beef With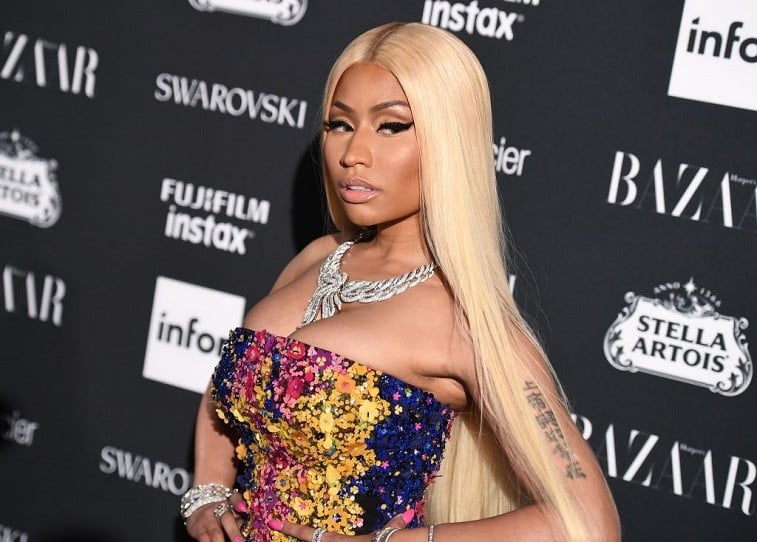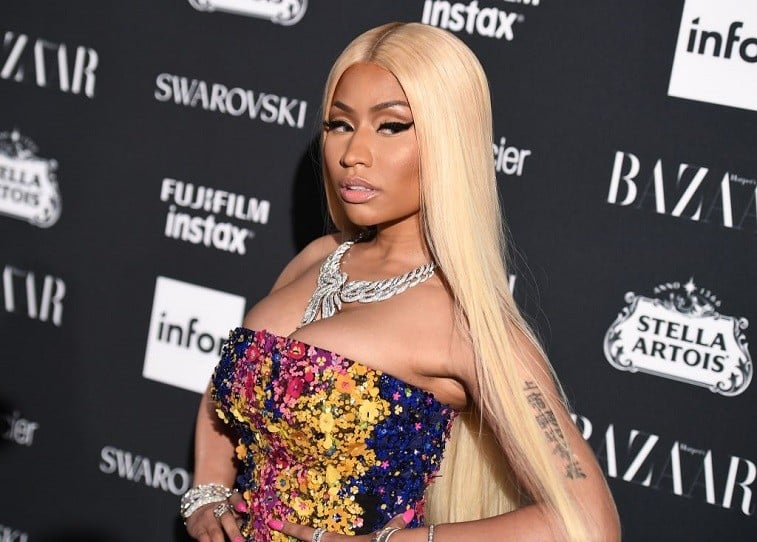 Even if you aren't familiar with the "Queen's" music, you're probably aware that no one messes with Nicki Minaj. The four-time Billboard Award winner and two-time Grammy-nominated rapper is an alter-ego touting, wig-wearing badass who is clearly a force to be reckoned with.
And a force some have tried to, it seems. Despite recently telling Ellen Degeneres that she regrets former feuds and doesn't want to be mean to people, multiple stars have found themselves on Minaj's bad side.
Nicki Minaj vs. Mariah Carey
Minaj and Carey both served as judges on American Idol season 12, and viewers seemed to tune in more for the backhanded comments the two made at each other over the actual competition. Rumors of the feud began when a video surfaced that showed both singers arguing over a contestant's audition.
Minaj said she wasn't "putting up with her f–king highness over here," referencing Carey. Fellow judge Keith urban was shown trying to calm her down. Urban wasn't the only third party brought into the feud: Nightline host Barbara Walters asked Carey about a song Minaj wrote while working for Idol.
"Are you the 'bitch' she's singing about?" Walters asked Carey, to which she offered this seemingly sassy response; "Don't know. I didn't know [Minaj] sang. I thought she wrapped. Or whatever." Carey also told Walters that she felt like Idol was "an unsafe work environment," saying, "I'm a professional. I'm not used to that type of environment." Carey even went so far as to hire extra personal security while working on the show.
Nicki Minaj vs. Remy Ma
Minaj's feud with the Terror Squad rapper is over a decade old. Minaj allegedly called Remy Ma out on her 2007 EP with "Dirty Money," sampling one of Ma's songs "Yeah Yeah Yeah" with lyrics dissing her. Ma retaliated with "ShETHER," also titled the "Nicki Minaj diss track" where she accused Minaj of getting plastic surgery, cheating on her boyfriend, and claimed she supported a child molester.
Minaj, naturally, responded with not one, not two, but three follow-up songs including "No Frauds."
Minaj used her Instagram handle to establish herself as "Queen" (which is also the title of her newest album). "The greats took three months to respond to diss records. Queens don't move on peasant time," she wrote, addressing the two weeks that she waited before responding.
Minaj asserted her dominance with a challenge to Remy Ma: "Now I got a countdown of my own for Sheneneh. You got 72 hours to drop a hit and I'll give you half a million dollars if you can book ANY show or interview without mentioning the Queen name."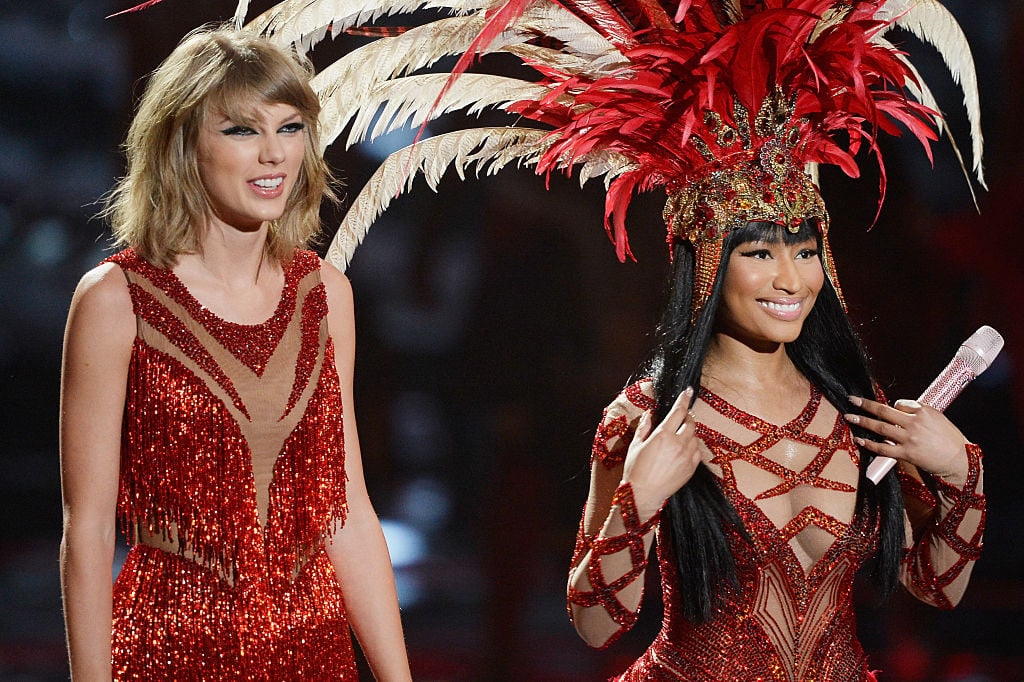 Nicki Minaj vs. Taylor Swift
Pre-"Reputation" and the days of Taylor Swift's media blackout, the pop superstar was involved in a few feuds — most notably with Nicki Minaj. The feud originated on Twitter after Minaj made a comment at the MTV Video Music Awards that rubbed Swift the wrong way.
Swift's "Bad Blood" music video was nominated for Video of the Year. When Minaj tweeted that "If your video celebrates women with very slim bodies, you will be nominated for vid of the year," many, Swift included, believed it was a stab at "Bad Blood," which featured many of Swift's model and actress friends. Swift replied with a tweet as well, accusing Minaj of "pitting women against each other."
While the feud garnered significant media attention, Minaj was quick to note she made no direct mention of Swift's video, and the two quickly made up. Swift issued an apology saying she "missed the point" of Minaj's tweets and asked Minaj to come on stage with her if she won. She later joined the rapper on the VMA stage to perform together.
Nicki Minaj vs. Miley Cyrus
If there was one thing you could count on at the VMAs, it seemed to be a Nicki Minaj feud. Miley Cyrus and Minaj's beef quickly transferred from the internet to the VMA stage after Cyrus made negative comments about Minaj in a New York Times interview.
Speaking of Minaj's tweet that first incited a feud with Swift, Cyrus said: "You made it about you [Minaj] … If you want to make it about race, there's a way you could do that … Say: 'This is the reason why I think it's important to be nominated." Cyrus went on to say the way Minaj spoke sounded "very Nicki Minaj, which, if you know Nicki Minaj, is not too kind … It's not very polite."
Minaj didn't respond to Cyrus's comments online and instead waited to call her out on live TV. She called Cyrus a "bitch" while the actress-turned-singer was hosting, asking her "What's good?" while speaking on stage. Cyrus appeared shocked as Minaj called her out for "the fact that you feel upset about me speaking on something that affects black women."
The rapper told The New York Times Magazine after the fact that the incident made her question Cyrus's message. "You're in videos with black men, and you're bringing black women on your stages, but you don't want to know how black women feel about something that's so important?"
Nicki Minaj's album "Queen" dropped a week earlier than its set release date of August 17, 2018. We're eager to hear what the queen herself has to say in her fourth studio album — or if she's following up on her comments to Degeneres about playing nice.
Check out The Cheat Sheet on Facebook!