15 Celebrity Feuds That Broke Up Bands
When mega-talent musicians come together and form bands, it can be a wonderful experience. Together, these stellar minds can bend and twist music into some timeless songs that bang across the world for generations. Unfortunately, since different personalities and opinions have to mesh together to create the sounds that we love, band members often clash with one another having explosive feuds and arguments.
While many bands can move past jealousies and trials and tribulations. Some feuds between musicians have become too great to overcome. These 15 celebrity feuds broke up these iconic bands forever.
1. Guns N' Roses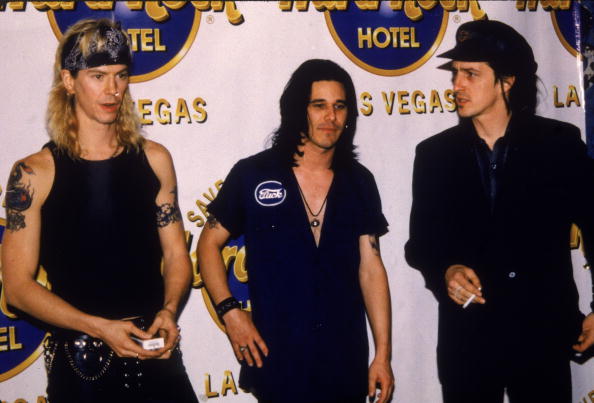 When the rock band Guns N' Roses splashed onto the scene in the 1980's they were a sight to behold. Unfortunately, but the mid-'90s the original band members had gone their separate ways. Two original members left the band because of substance abuse. By then, Guns N' Roses singer Axl Rose was already getting a horrible reputation for being tardy and unprofessional at performances.
Things boiled to a breaking point in 1996 when guitarist Slash asked to step away to play on tour with Michael Jackson. He eventually left the band. The wounds still haven't healed because in 2009 when Guns N' Roses was inducted into the Rock and Roll Hall of Fame, Rose refused to attend the ceremony because his ex-band members would be present. Petty.
Next
: A band who literally smashed themselves. 
2. The Smashing Pumpkins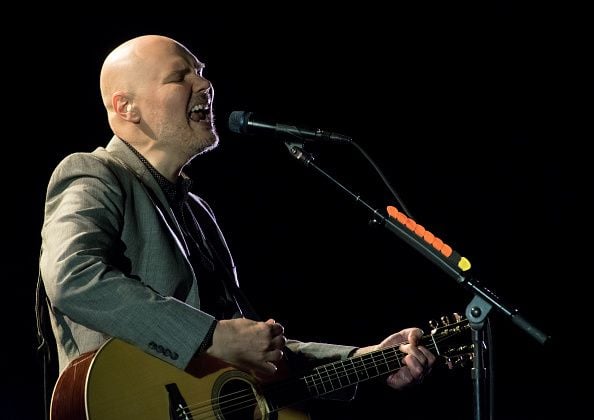 Before The Smashing Pumpkins came through with their 1993 breakthrough album, Siamese Dream they were already having issues. Main songwriter and leader Billy Corgan insisted on playing the bass and guitar on many of the album's tracks which irritated, bassist D'arcy Wretzky and guitarist James Iha. However, things stayed on track until 1996 when touring keyboardist Jonathan Melvoin died of a heroin overdose and drummer Jimmy Chamberlin overdosed the same night. By 2000, the Pumpkins were a wrap.
In 2004 Corgan posted online, "The truth of the matter is that guitarist James Iha broke up the Smashing Pumpkins. Not me, not drummer Jimmy Chamberlin, but James. Did it help that bassist D'arcy Wretzky was fired for being a mean-spirited drug addict, who refused to get help? No, that didn't help keep the band together, not at all."
Next
: A group who needed attorneys to get their final album out. 
3. The Eagles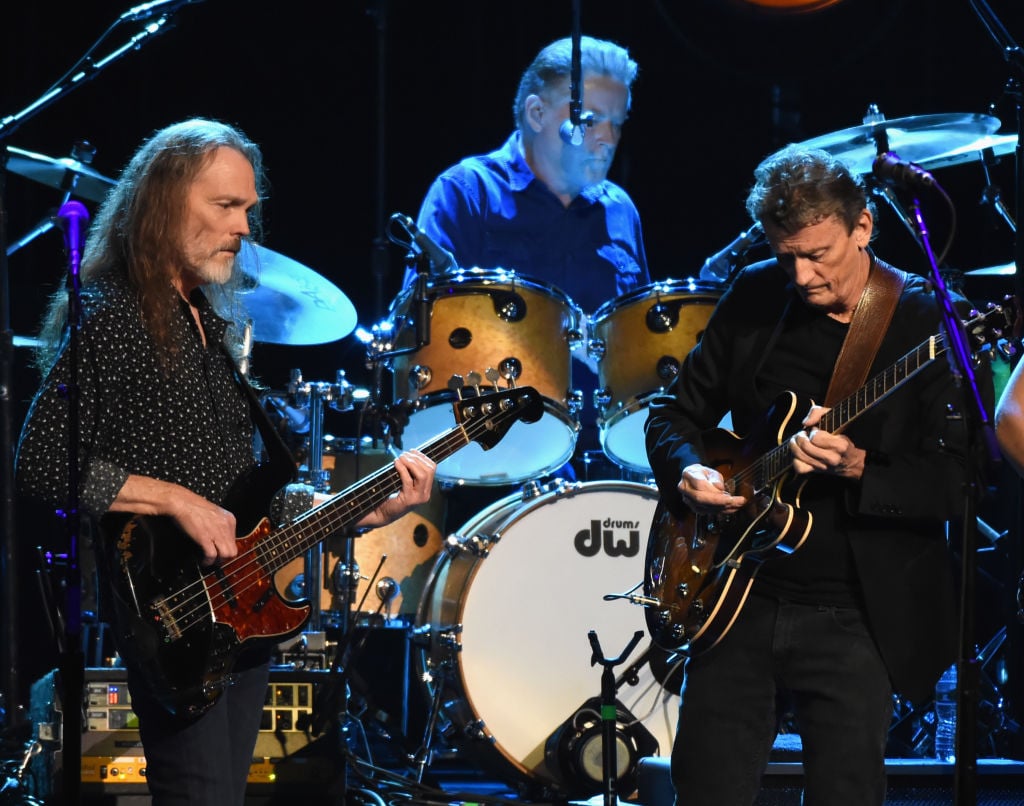 When The Eagles soared onto the scene in the '70s, they were incredibly successful. However, by 1980 fatigue, substance abuse, and infighting had set in and the band was in a very fragile state. Then bandmembers Don Henley and Glenn Frey decided to use the group to promote a political campaign and guitarist Don Felder was just outdone.
When a politician came backstage, Felder cut all ties with the rest of his bandmates. Attorneys were listed on the credits for The Eagles final live album.
Next: A band with two brothers who no longer speak. 
4. Oasis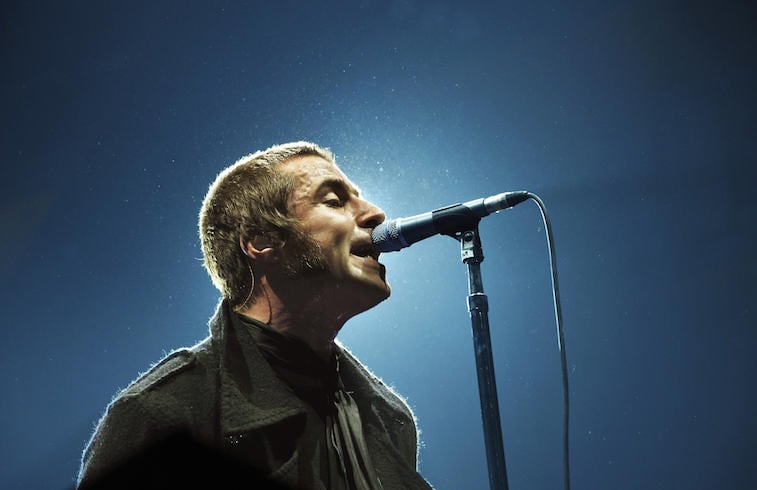 In the '90's U.K. band Oasis shot to the top of the charts with their hit songs. Their time on the charts didn't last long because bandmembers and brothers, Liam and Noel Gallagher could not get along. Though the band had sold  70 million albums, they would often break out in fights in the middle of their sets or stop playing to piss one another off.
Oasis played their last date in 2009 when they officially broke up backstage before a performance. Apparently, the Gallagher brothers argued over advertising clothes. Liam got so enraged that he gathered his guitar and tried to beat his brother with it. They haven't spoken since.
Next: This group clashed with one another. 
5. The Clash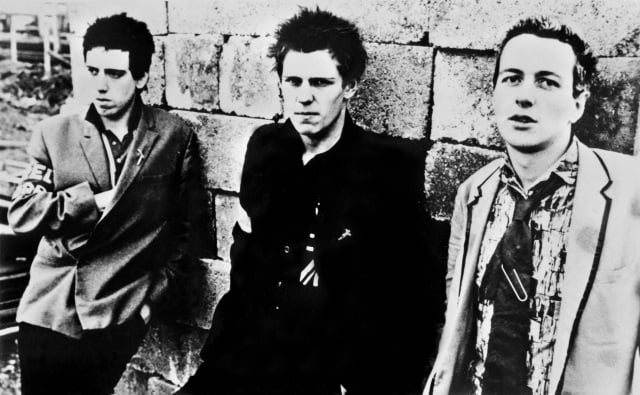 Things had already begun cracking by the time The Clash's 1982 hit "Rock The Casbah" hit the charts. Drummer Topper Headon left the group due to struggles with addiction and soon after guitarist Mick Jones was fired due to his erratic behavior and clashing opinions.
Shortly after that, singer Joe Strummer began to fade from the spotlight and the band was officially broken up four years later.
Next: A group who had too many cooks in the kitchen. 
6. The Beatles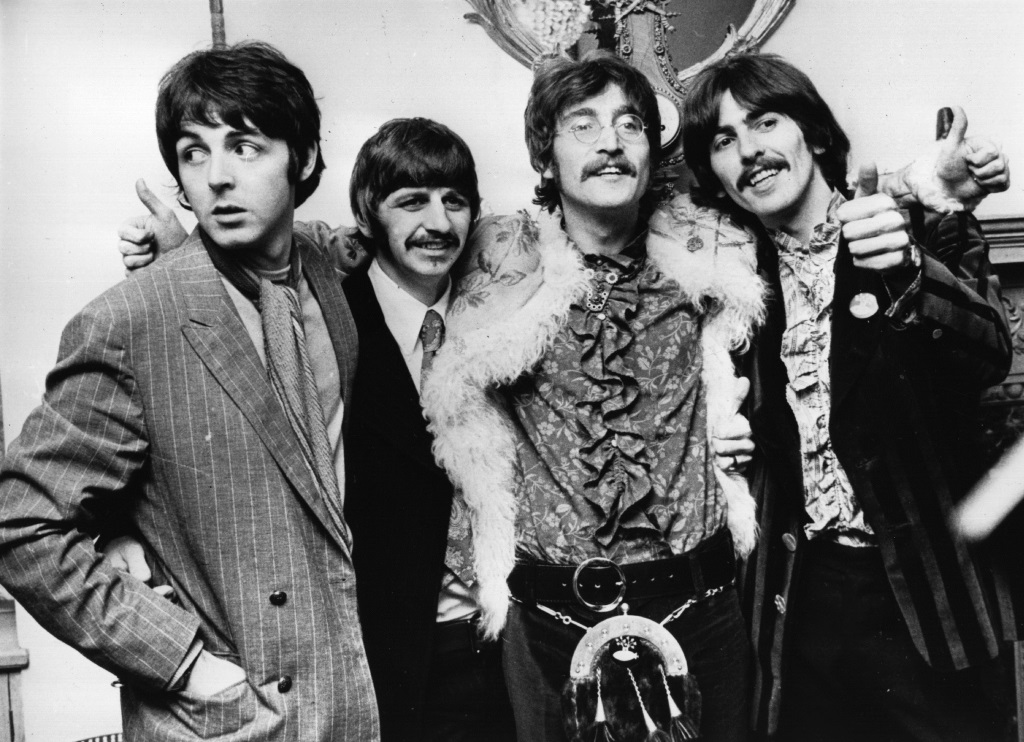 Yoko Ono, the wife of the late-John Lennon gets a lot of flack for being the catalyst that broke up The Beatles forever, but we don't think it's that simple. If you take a close listen to The White Album it was quite clear that the men were already floating in different directions.
The Beatles had come together as young men, and by the time they were full-fledged adults they were feeling stifled and sick of one another. It didn't help that Paul McCartney and Lennon were at each other's necks. Nothing could have saved them.
Next: A band whose members had nothing in common. 
7. The Police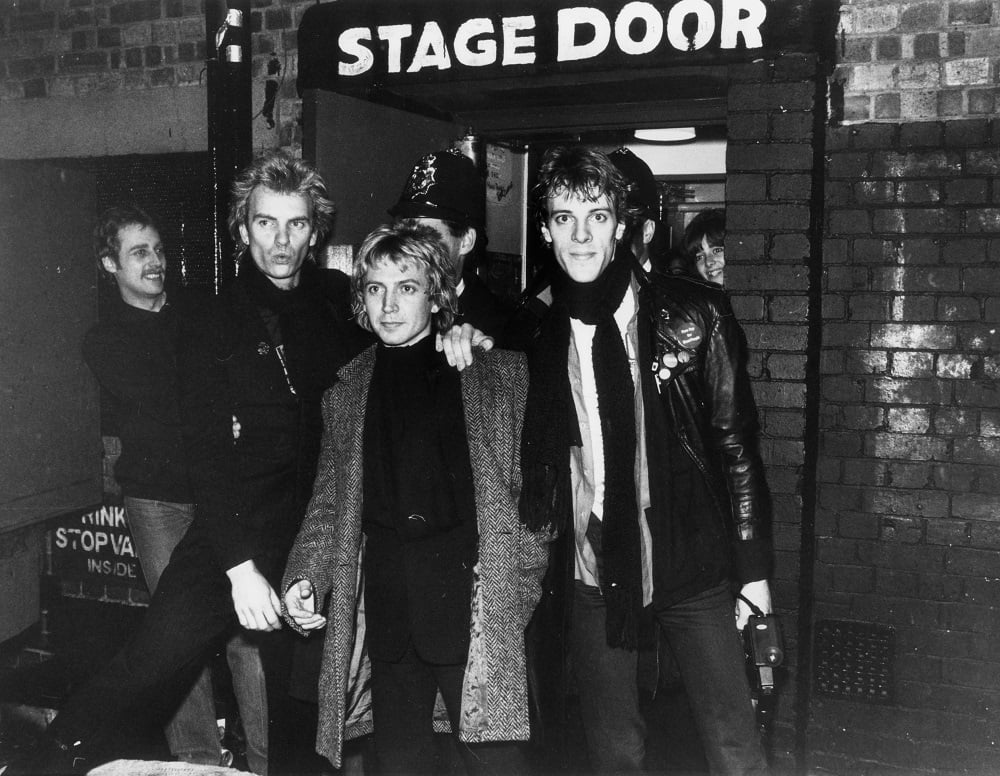 In 1977, drummer Stewart Copeland, schoolteacher Gordon "Sting" Sumner, and guitarist Andy Summers formed the legendary band, The Police and by 1978, they were a massive hit in the music world. However, things soon became contentious once Sting took over the group. Copeland and Summers began to feel that they were his employees instead of his bandmates.
Fighting continued to increase as the band grew to be more successful. In a 2007 interview with Rolling Stone, Sting said, "We didn't have a great deal in common. We were different generations, in Andy's case, welded together by a flag of convenience." The band called it quits in 1984 following their long stadium tour for their album Synchronicity.
Next: A band who could agree on nothing. 
8. Rage Against the Machine
If you love rap and rock, then Rage Against the Machine was the band for you in the '90s. The group had an epic and unique sound with some stellar albums. However, by 2000 things were beginning to crumble. The group had booked a co-headlining tour with the Beastie Boys until Mike D injured himself and had to cancel the entire show. Though Rage tried to carry on, they began bickering over releasing their album Renegades. On October 18th, 2000, lead singer Zack de la Rocha said he wanted out.
He wrote, "I feel that it is now necessary to leave Rage because our decision-making process has completely failed. It is no longer meeting the aspirations of all four of us collectively as a band, and from my perspective, has undermined our artistic and political ideal."
Next: A duo who couldn't keep it together. 
9. The White Stripes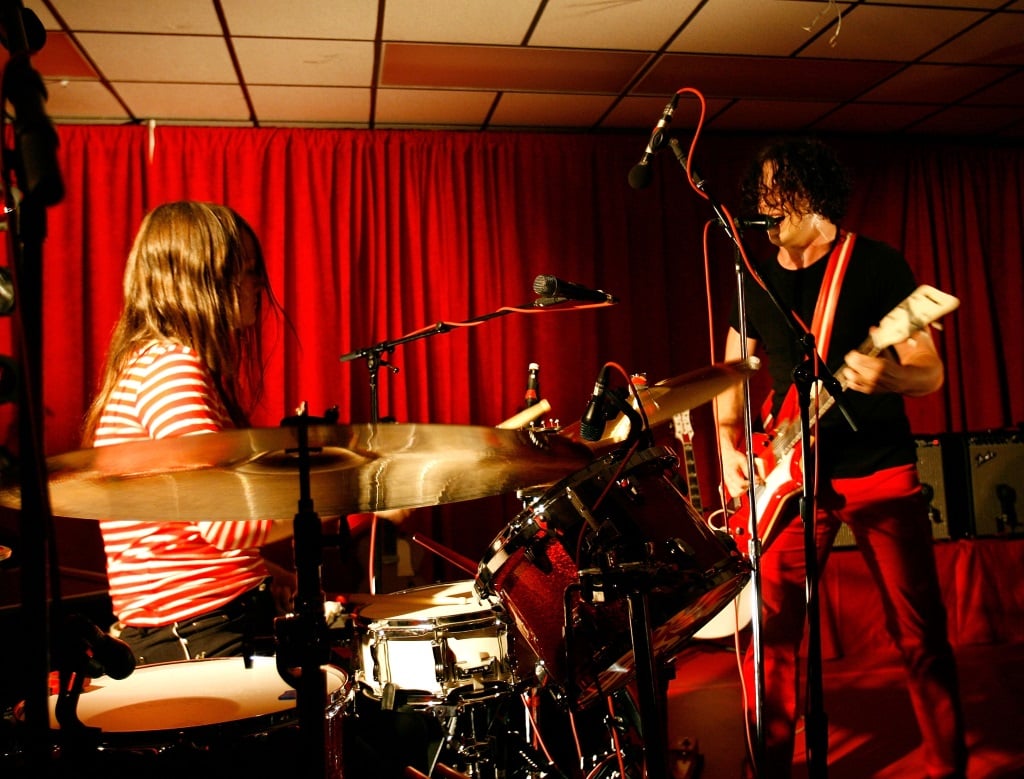 The White Stripes were an absolute sensation in the 2000s with numerous massive hits. However, after lead singer Jack White and drummer Meg White divorced many people were nervous about the band's future.  It turns out the couple's new dynamic wasn't the reason for their breakup. Meg suffered from intense anxiety and could simply not continue on in the spotlight.
For anyone, the relentless nature of celebrity life is too much, but with anxiety, we can only imagine how paralyzing it is.
Next: A group who dismantled when two of the members found other interests.  
10. ABBA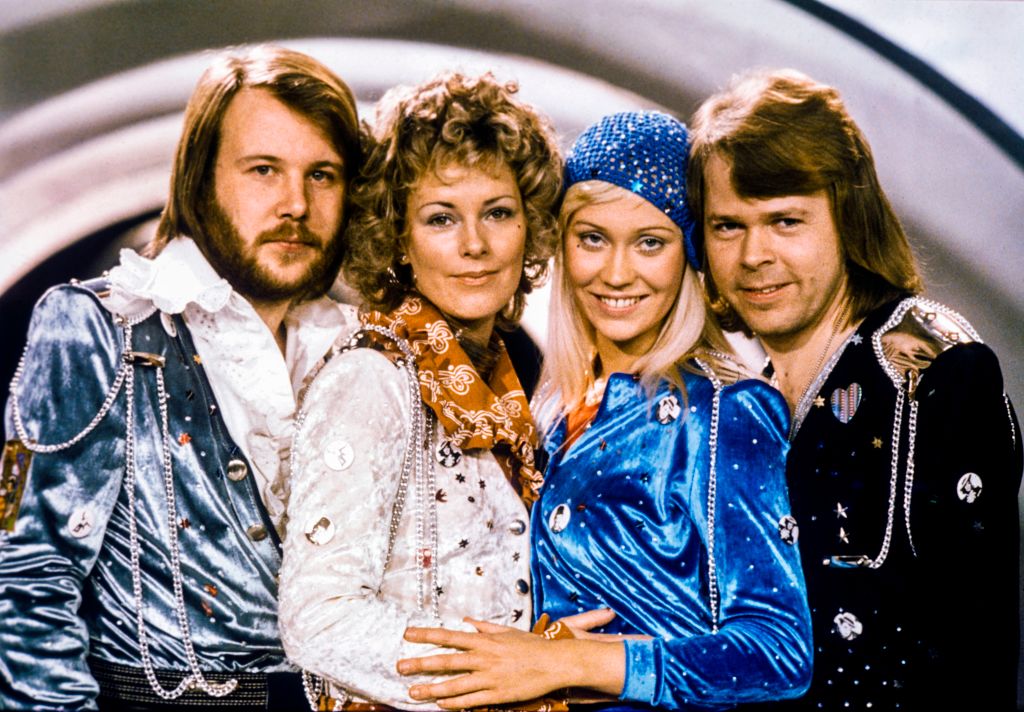 If you've heard "Mama Mia" then you certainly know about the Swedish megaband ABBA. The band was formed in the '70s by two couples. Naturally, when romantic relationships are tangled things get more complicated, and one would have thought that when each couple broke up the band would have too, but that was not the reason for ABBA's demise.
Musical theater was actually the reason ABBA split. Benny Andersson and Björn Ulvaeus were offered an opportunity to write for the stage and they adored it so much that they never returned to the band.
Next: This group fired their lead singer. 
11. Black Sabbath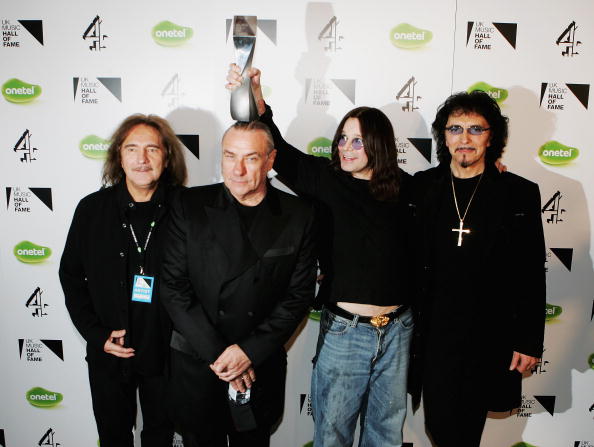 Black Sabbath lead singer Ozzy Osbourne helped lead the group's meteoric rise in the 1960's. However, by the '70s Osbourne was completely out of control. He was missing rehearsals and being very difficult. In Osbourne's absence, guitarist Tony Iommi began increasingly self-medicating. Eventually, the band agreed to fire Osbourne.
Next: A band who met a bitter end. 
12. Pink Floyd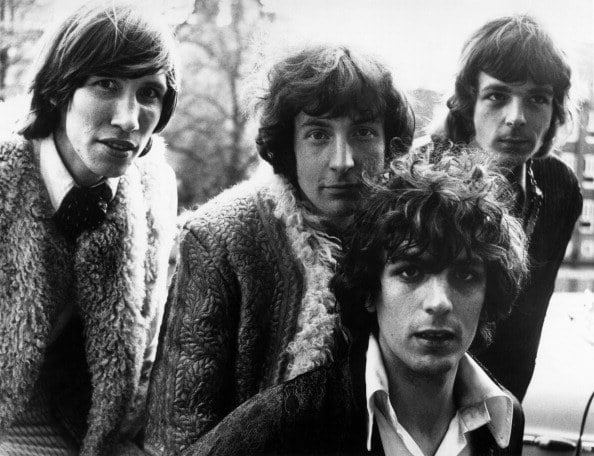 Pink Floyd officially crashed and burned in 1994, but there was trouble leading up to their final demise. The band lost their troubled frontman, Syd Barrett, pretty early on, and from there, things only got worse. Roger Waters and David Gilmour kept disagreeing over the direction of the band. Waters eventually left the group altogether he sued his former bandmates to prevent them from ever using the name Pink Floyd.
Talk about a bitter end.
Next: A iconic duo that never meshed well. 
13. Simon and Garfunkel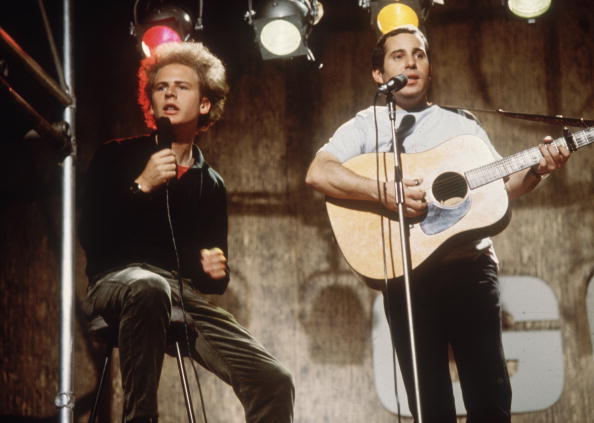 Paul Simon and Art Garfunkel recorded their last album Bridge Over Troubled Water in 1970. By then their relationship was in the toilet. They couldn't decide on their final song for the album, so it went out with eleven instead of twelve tracks as they had planned. They pretty much called it a wrap after that.
They came together again when they were inducted in the Rock In Roll Hall of Fame. Garfunkel praised Simon on his songwriting abilities to which Simon replied, "Arthur and I agree about almost nothing, but it's true, I have enriched his life quite a bit." Some things never change.
Next: A group who got the rug pulled from under them. 
14. The Beach Boys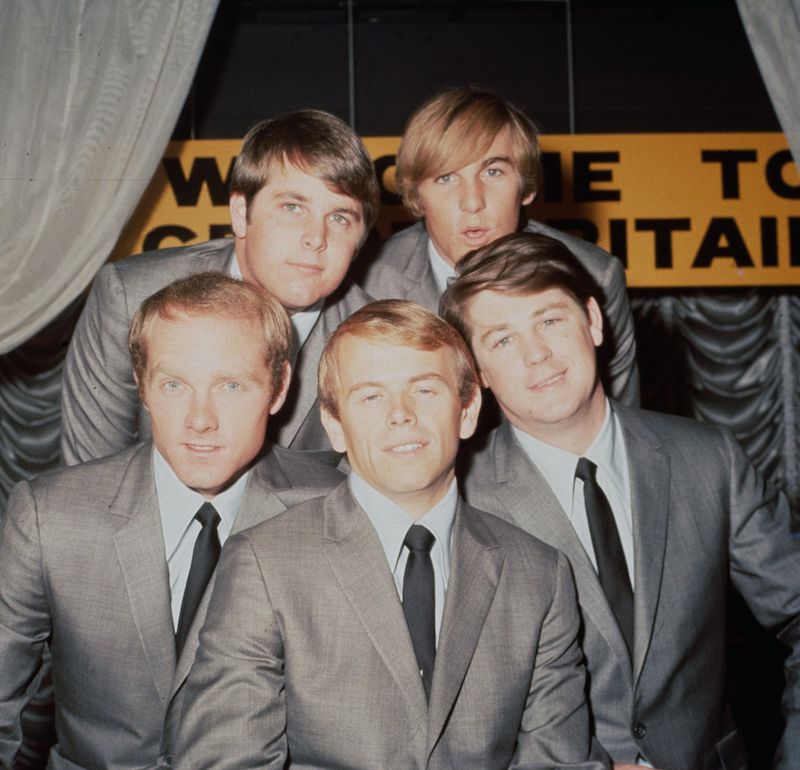 Though The Beach Boys are known as The American Band, money woes, songwriting credits, and other issues have kept them in the spotlight. In 2012, things finally came to a head when Mike Love unexpectedly fired Brian Wilson and fellow original members Al Jardine and David Marks. This occurred after the group had come together for a surprise 50-year reunion.
Love went on to tour without the others.
Next: A band whose members hate one another.  
15. The Kinks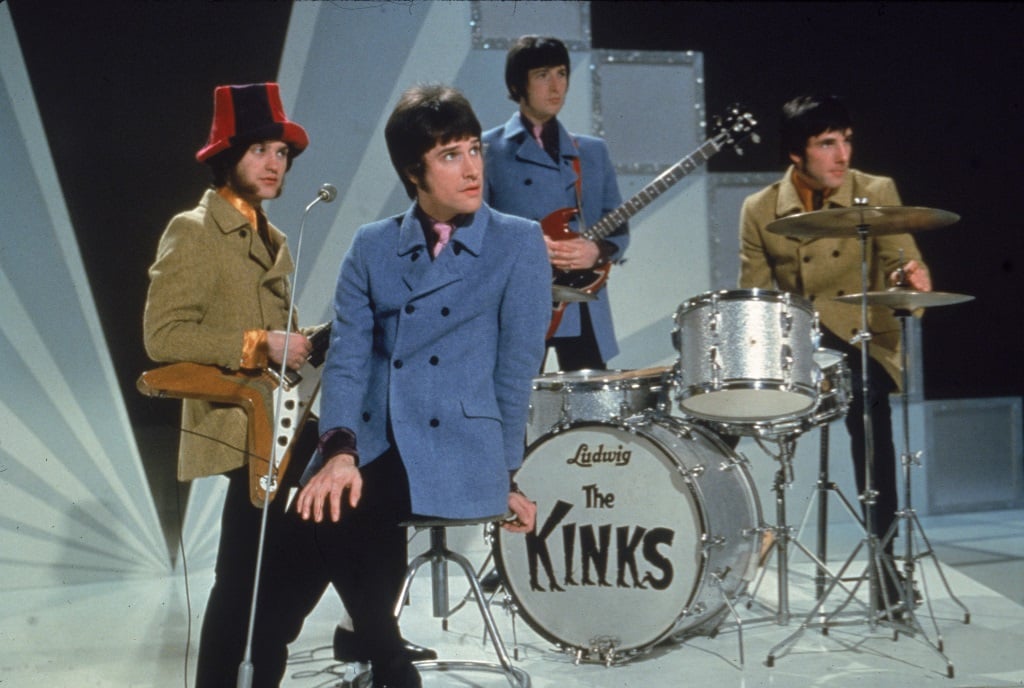 English rock band The Kinks were known as one of the influential rock bands of the '60s. Formed by brothers Ray and Dave Davies, things seemed to be going well on the outside even though the brothers had trouble getting along since their childhood. However, in 1996, the Davies finally came to blows.
The egotistical Ray ruined Dave's 50th birthday party when he jumped out of the birthday cake and declared his own genius. Dave publicly declared his brother "an asshole" and called him a toxic poison. The Kinks haven't performed since.